Support Black-Owned Handbag Brands
Last week, George Floyd was killed by a police officer in Minnesota. There's been an outpouring of supportive messages for #blacklivesmatter and justice for George Floyd on social media. It's not just about George Floyd: it's about Atatiana Jefferson, Ahmaud Arbery, Aiyana Jones, Mike Brown, and so many others who came before him. We must end systematic racism, both conscious and unconscious. I've spend a lot of time over the weekend reflecting how I can do better person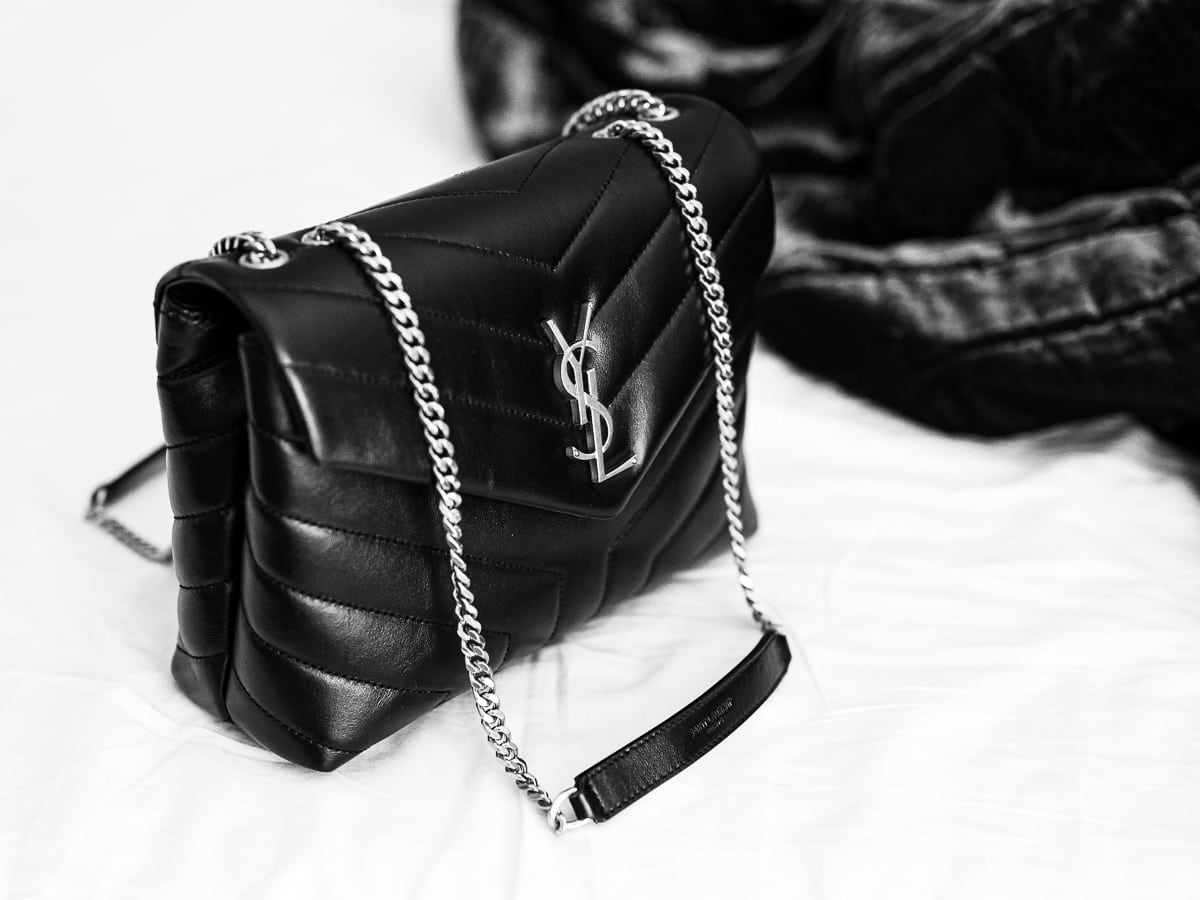 Mini Review: Saint Laurent LouLou
Though I have an expansive bag collection, a classic black bag that becomes a wardrobe staple is always a must. You can wear it with anything and use it every season for years to come. I get a lot of emails from people starting their designer bag journey asking me what type of bag they should start with, and this Saint Laurent LouLou would be a great option. Black leather, compact yet large enough for essentials, and easy to dress up or down, all check off the must-have boxes for your first desi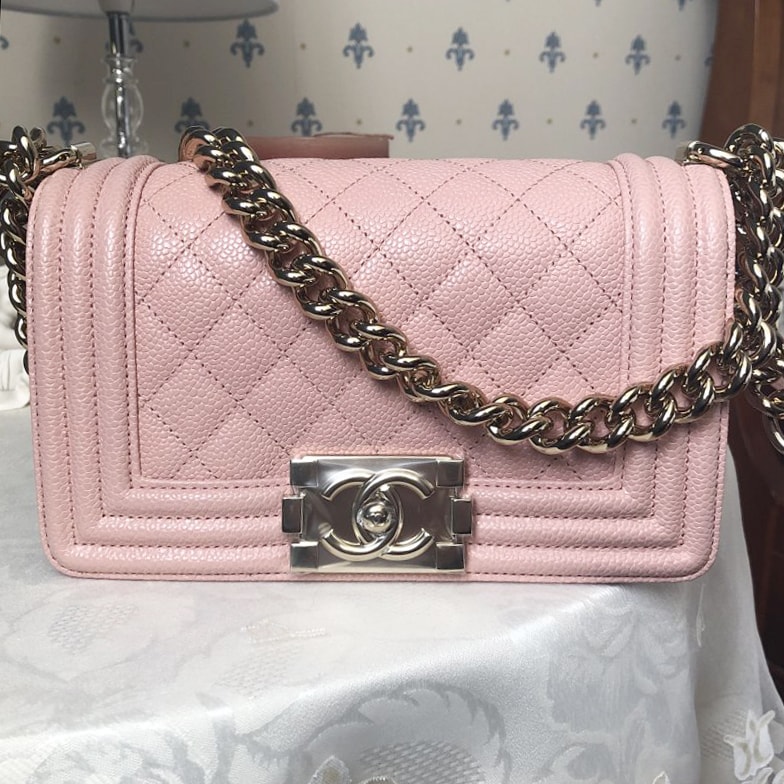 Hello all! I hope you guys had a great week wherever you may be. Thankfully Friday is here and you know what that means—we have a fresh dose of purse goodness coming up! Our latest PurseForum round up is here, keeping you all up to date on the latest tPF news! We read through our community's posts to bring you everything from the latest bag gossip, to how people are coping during the current times, and more. We're here to bring you some of the best member-made content, but don't forg...


What Is Your Favorite Non-Premium Designer Bag?
I got my first premium designer bag when I was in middle school. It was something I wished for, pined for, dreamed for and worked hard for. As soon as I acquired my Dior Mini Saddle Bag, all bets were off. I was hooked on bags for life. At the time I still rotated the usage of my beloved Dior with some of my other bags which included one Coach bag and a bunch of nylon LeSportsac bags—who remembers? Then in high school Rebecca Minkoff became popular and I acquired a couple of her bags as well w...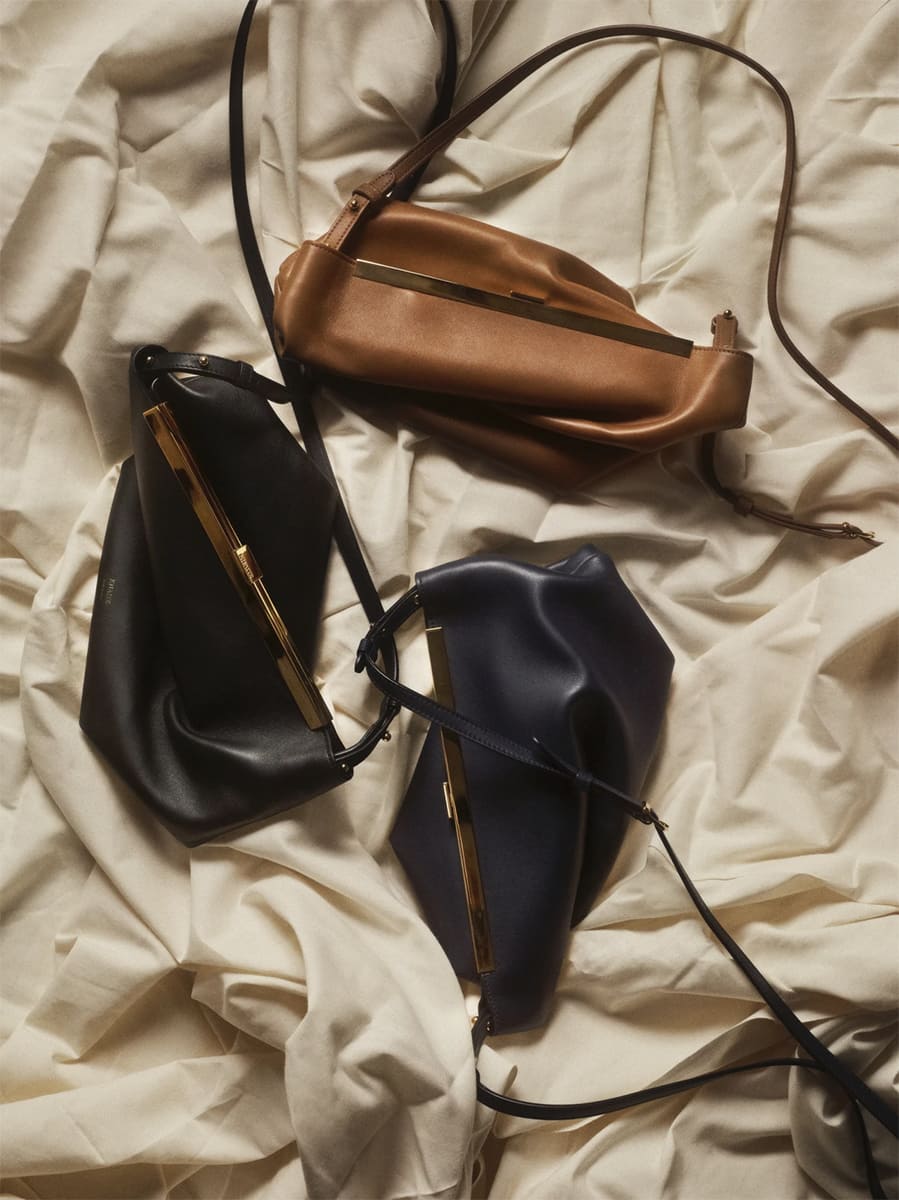 New Bag Spotlight: Khaite Augusta Crossbody Bag
If you follow celebrity culture and fashion, you may remember the cashmere bralette and cardigan that Katie Holmes was spotted wearing on an off duty look that sent everyone into an obsessed frenzy. The bralette sold out quickly and since then, people have spent a lot of time talking about this major style moment on Katie. Vogue spoke to her later and she said she purchased the items herself and had no clue her candid street style snap would go viral. She loosely buttoned the cardigan, leaving s


CC 65: The Young NYC Professional Who Is Wise Beyond Her Years
Today's installment of Closet Confessionals is a sweet and relatable one! We meet a young NYC marketing professional whose love for bags is something she shares with her mom. As a child she loved frequenting outlet stores with her mother and she fondly remembers her mom's beloved premium designer bag: a Louis Vuitton Alma from the early 2000s. Though this confessor is only 24, her attitude towards shopping and life in general is admirable. She not only shops to save space in her 400


Throwback Thursday: Stars and Their Chanel Bags
Bag trends and popular bag brands ebb and flow, but arguably one of the most classic and always in vogue brands is Chanel. It's not surprising to see that 10 years ago celebs and stars carried the coveted brand just as much as they do so today. Back in the late 2000s stars were known for carrying the trendiest of it-bags, but many still made room in their closets for the classics as well. Though Chanel does release seasonal collections and plenty of lust-worthy novelty bags, it's i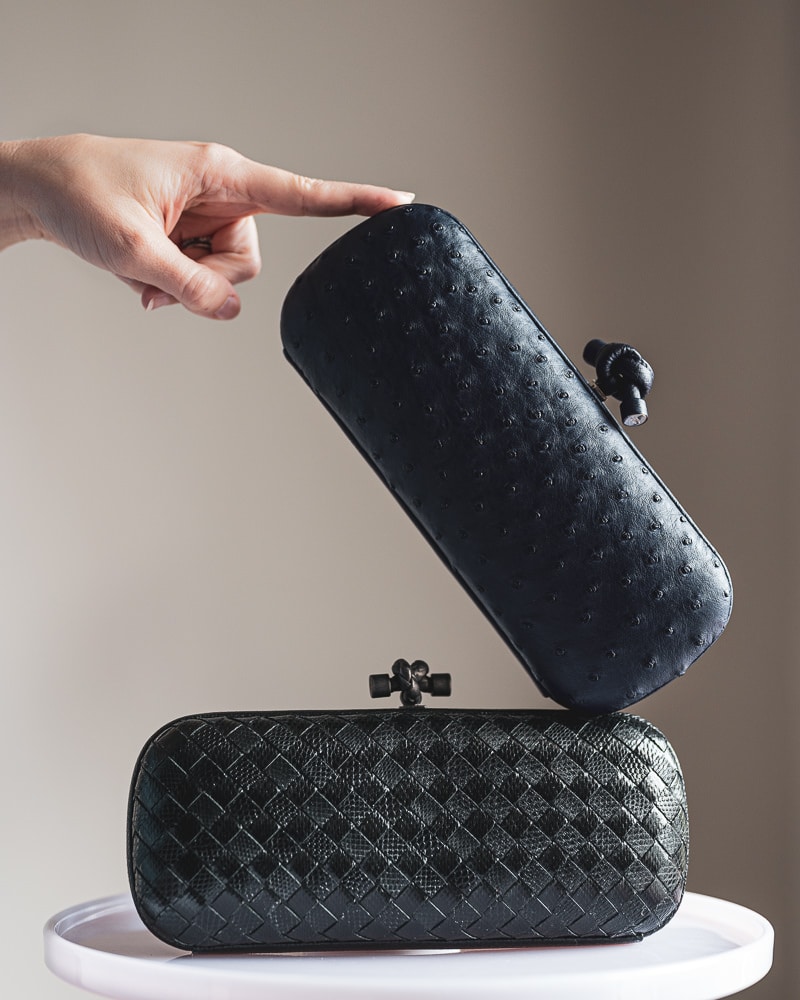 Mini Review: Bottega Veneta Special Order Knot Clutches
There are few bags in my collection that bring me such tremendous pride and joy as my two Special Order Bottega Veneta Stretch Knot Clutches. We started PurseBlog and PurseForum 15 years ago, and in that time I have chatted with members of our forum through so many of my major life journeys, from my college graduation to our engagement to our marriage and now both of our kids. I've spent so much time chatting with the members of the forum and having that community has been such a major par


The Best Bags Under $500 Available Right Now!
As a bag aficionado, I am constantly adding new bags to my collection. Last month I reorganized my closet from top to bottom, which was a very effective way to take inventory of every handbag in my collection. The bags in my wardrobe are a blend of premier designer and contemporary pieces, which forms a well rounded and versatile collection. Some of my favorite bags that I have were items that I purchased for bargain prices, which makes me love them even more. You don't have to sacrifice impec...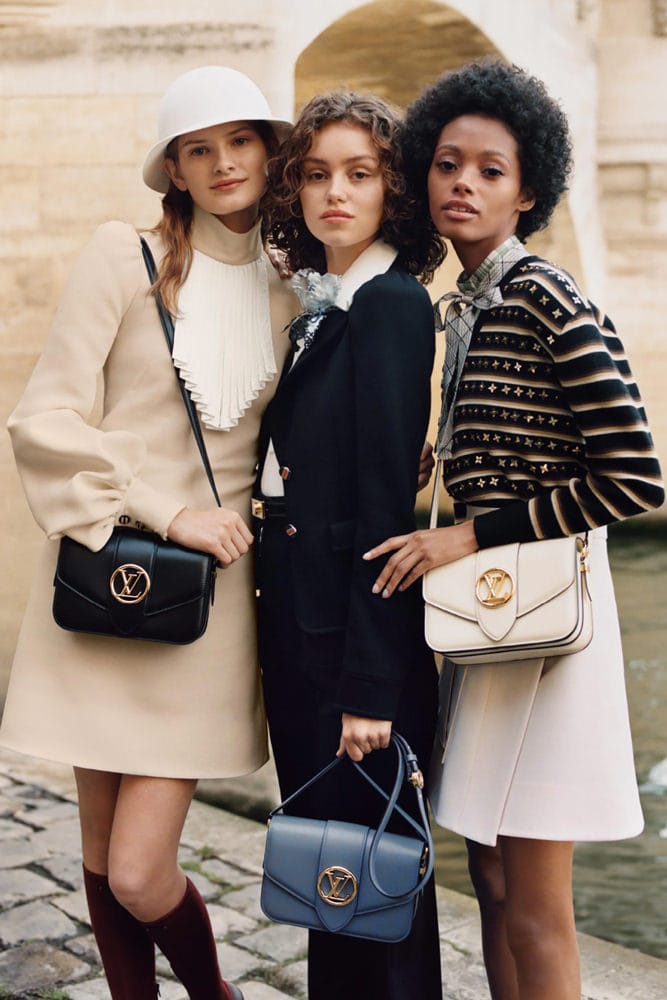 Introducing: the Louis Vuitton Pont 9 Bag
The spring months have been incredibly challenging for luxury brands. Some have changed their business models completely, choosing to push back new releases or to quietly continue on with less fanfare than usual, and other brands like Chanel and Louis Vuitton have instituted worldwide price increases. Now, the last few weeks have brought a whole new set of challenges as some regions begin to reopen their stores while others remain closed. Many stores in Europe have begun to reopen, so it's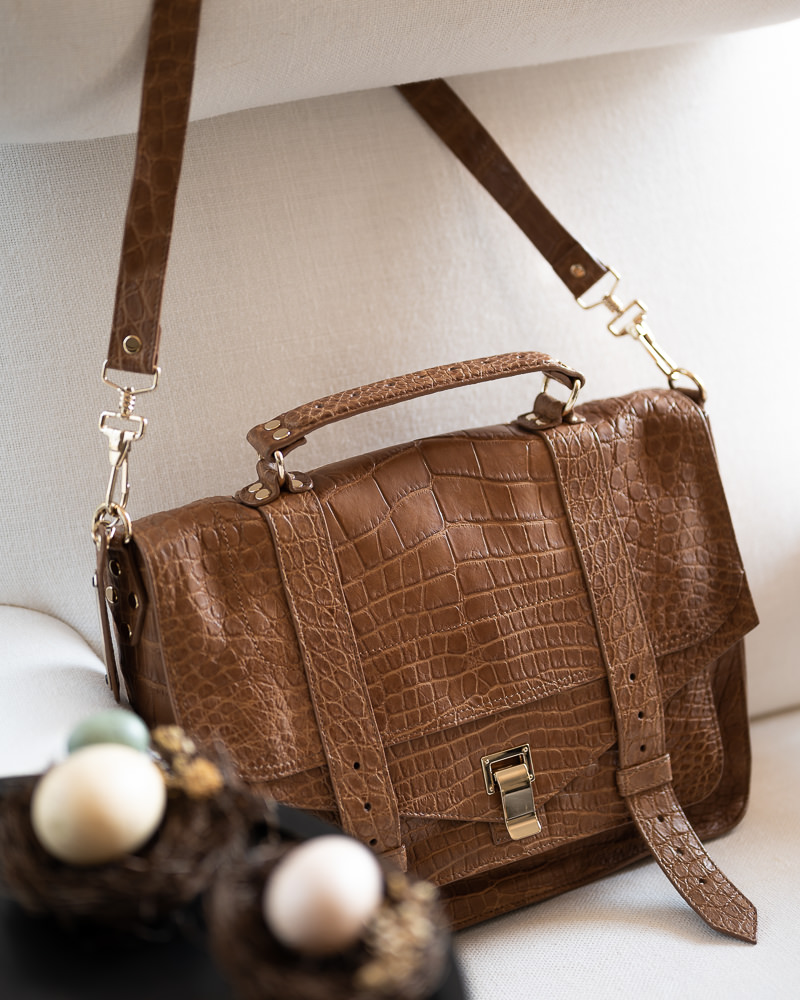 Mini Review: Croc Proenza Schouler PS1
I fell off posting my #stayhomewithbags series, but I'm back to catch up! The bag I shared on day 14 is by far the best bag deal I ever nabbed. Getting a great deal on a bag makes me feel like I won something, when in fact I'm still paying my own hard earned money. The Proenza Schouler PS1 was an instant hit when it was released in 2008. The casual school bag feel was a welcomed change to the typical bag shapes seen in the bag world and for my personal style it resonated so well. O


Gucci Is Revamping Its Fashion Calendar
COVID-19 is changing the fashion landscape forever. Fashion brands have had no choice but to change the way that they do business, and though change has been a long time coming, it seems that a global pandemic has finally pushed luxury retailers to make big changes. Last month, Saint Laurent announced that it would overhaul its fashion schedule and reshape the pace of its calendar. Now Italian fashion house Gucci, alongside creative director Alessandro Michele, has announced its plan to do the s


One of the hottest brands in the designer bag world right now is Bottega Veneta. Under Daniel Lee, the once seemingly understated and sometimes serious brand's bags have been reinvigorated and given a youthful makeover. In place of a logo, Bottega Veneta's "outward logo" lies in its Intrecciato leather, a weave technique seen on many of its designs. The iconic Bottega Veneta Intrecciato weave can be spotted from afar and immediately identified as a Bottega Veneta house st


Your Guide to the Best Memorial Day Weekend 2020 Designer Sales
The unofficial start of summer is here. Happy Memorial Day Weekend 2020! At the core, Memorial Day is way more than just barbecues with family and friends, ice cream cones, and white jeans, and though this year may look a little different, it's still a good time to pause and enjoy. Of course, like most MDWs there are some great sales to be seen. A slew of our favorite online shopping destinations are offering some deep discounts on everything from RTW and shoes to accessories and (of cours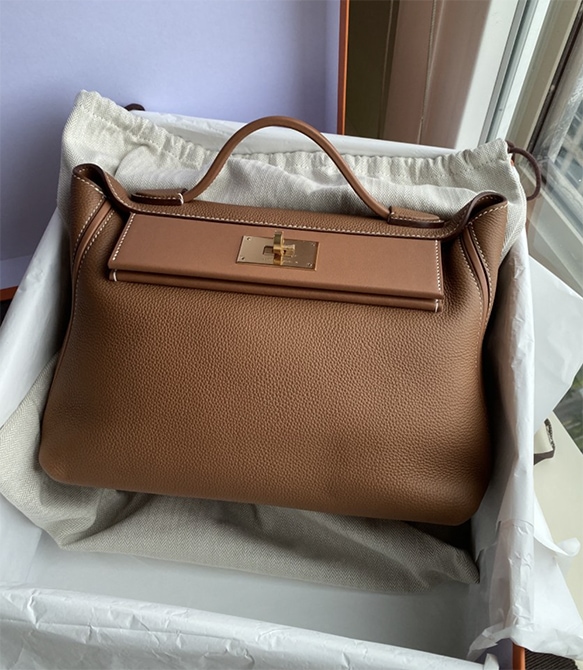 Hello PurseBlog family, happy Friday! We're here with a fresh PurseForum round up for all of you. To all the new visitors out there, these roundups are how we keep you up to date on the latest tPF happenings. We comb through our community's posts to bring you everything from the latest reveals, to what people are wearing, in order to bring you some of our favorite member-made content. Today we're taking you on a fun little adventure through the forums, so hop on in and let's ...


Can a Brand That's Known for Its Logo Move Away From Them All Together?
When Anthony Vaccarello took over the reigns at Saint Laurent 4 years ago, he had to fill the shoes of Hedi Slimane who created a successful assortment of covetable bags for the brand. Slimane's strategy seemed to work incredibly well. Even though he continued to churn out new bags, they all fit the same aesthetic and most featured the brand's unambiguous YSL logo. His bags saw massive success for the brand, ending up on the arms of celebs, editors and everyday bag lovers. ThereR


CC 64: The Young Arts Professional Who Appreciates Bags But Isn't Defined By Them
Today we're diving deep into the shopping habits and mindset of a late-twenties arts professional hailing from Down Under. Unlike most people her age, this millennial isn't big on social media and refuses to be swayed by influencers or the marketing techniques of brands. Though living in Paris greatly influenced her relationship with bags as "design houses were the lifeblood of that city," she's a smart shopper and makes sure that her purchases are well thought out.


Throwback Thursday: Celebrities and Their Fendi Bags
Popular bag brands go through ebs and flows among consumers depending on their offerings or designs in a given season. Though Fendi is known for its iconic Italian craftsmanship and fan-favorite bags, the brand has been more popular than ever the last couple of years. The launch of Fendi's logo mania campaign, followed by the return of the insanely popular Baguette bag, catapulted the brand back to the top. Funny enough, handbag lover's lust for Fendi was equally as chart topping 10-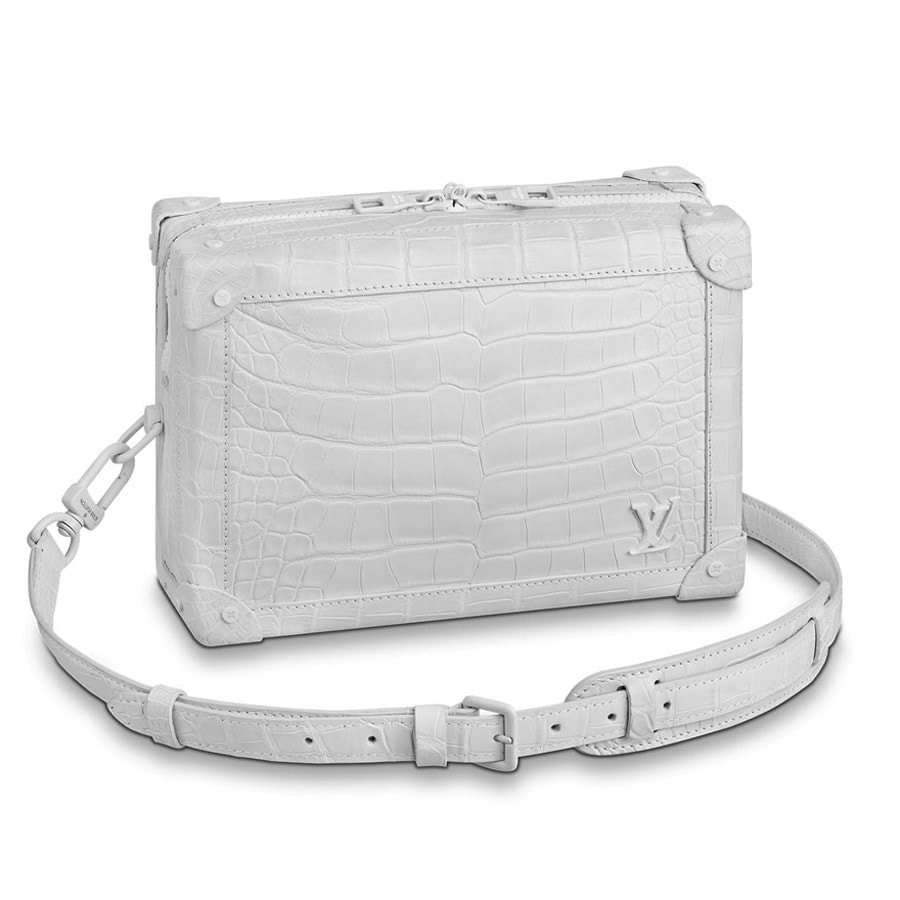 Louis Vuitton Reimagines Its Soft Trunk Bag
When Virgil Abloh took over as creative director for Louis Vuitton Menswear, his first collection was met with mixed reviews. While some people loved the new direction and aesthetic that Abloh brought to the brand, others were unsure. However one of Abloh's standout hits was the Louis Vuitton Soft Trunk. The bag received a fair amount of buzz even before it was released in early 2019 as part of the brand's Men's Spring 2019 collection. Since then the bag has been recreated coun


What's the Longest You've Ever Saved for a Bag?
A couple of weeks ago we published a Closet Confessionals titled "The Young NYC Investor Who Is Finally Learning How to Budget for Bags". Our confessor discussed the ups and downs of liking bags from a young age and expressed how she's finally beginning to learn how to budget for bags better. I related greatly to the post and especially identified with her sentiments towards saving for a holy grail bag. I, like many others, am inspired by bags and trends that I see on social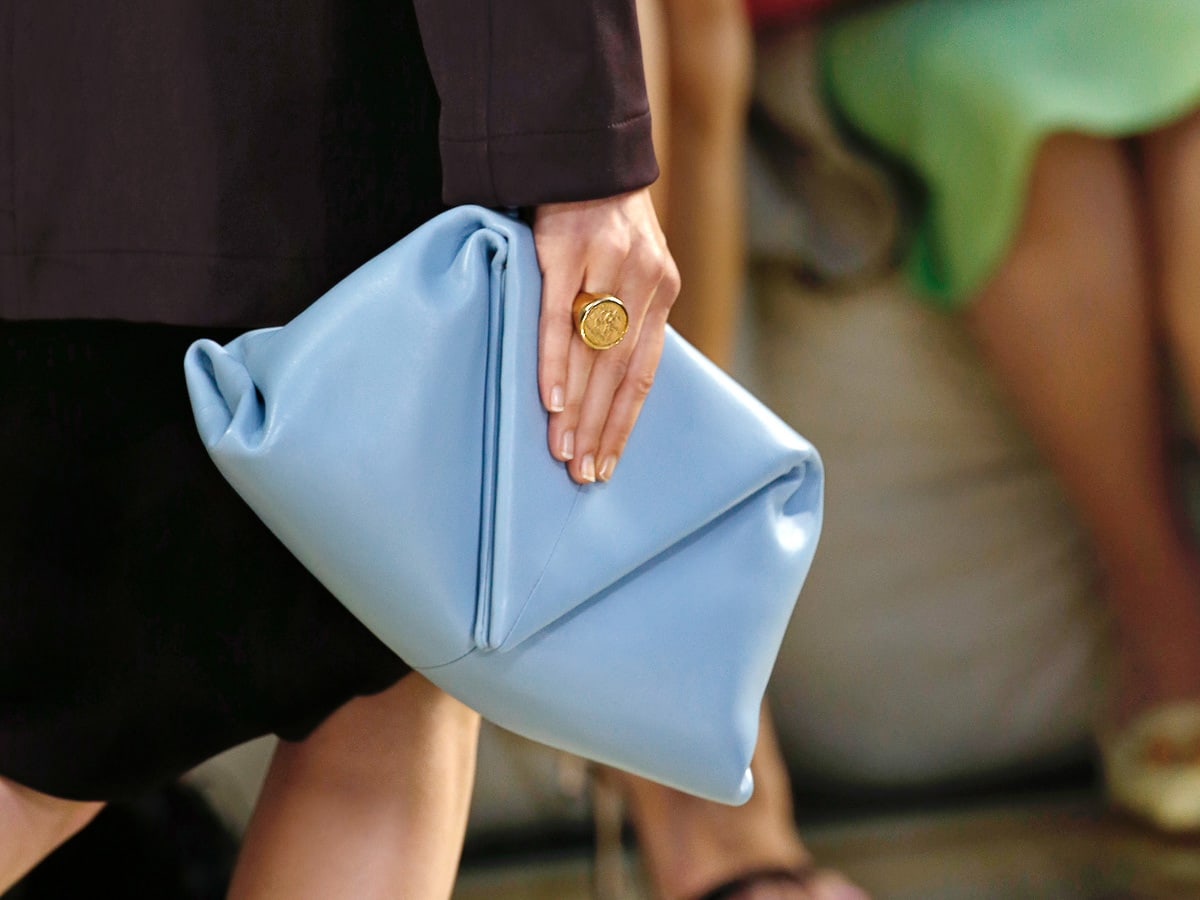 This or That: Bottega Veneta Envelope Clutch or The Pouch
The seemingly overnight success of Daniel Lee's work for Bottega Veneta is one that simply cannot be ignored. It often takes a designer a few seasons to find their footing and get into a groove when they take over a post as creative director, but Lee has adapted to the role incredibly well. All the while he has developed a set of loyal followers and his bags are highly coveted. The Pouch blew up almost immediately upon its release and even Bottega Veneta couldn't have prepared for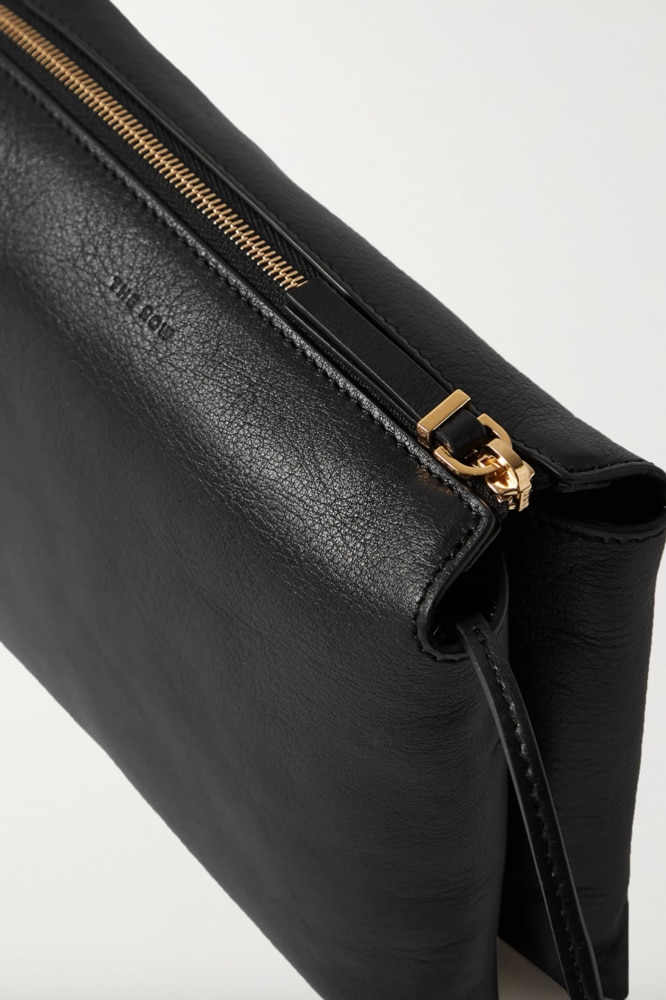 A Look at The Row Nu Twin Mini Bag
If you're a lover of handbags, then you're well aware that the market is huge. And while there are plenty of choices when it comes to brands and price points, the handbag realm is dominated by about a dozen luxury players. Many of these brands have been around for years and are backed by a rich history. Most of these brands (think Gucci, Prada, Chanel, Louis Vuitton) began as a small family business, which eventually grew into the huge corporation we're acquainted with today.


Top Hermès Websites to Keep You Busy During Quarantine
Hey everyone! We are now up to day sixty….something in New York quarantine. My 16 year old writes music until 3:00 am and FaceTimes his girlfriend 24/7; my 14 year old has started an online business (CompletelyCustomFlags.com – and no, they're not completely custom); my husband goes to his empty office in case one of his patients has an emergency; my dog snags treats from all of us; and I have learned how to draw exotic Birkins so that I can still get my eye candy even though it'...


How Much Popular Chanel Bags Will Cost You on the Resale Market
The decision to purchase a new bag is an exciting one, and with fashion's push towards shopping more sustainably, coupled with the current economic climate, the secondhand market has become a buyers haven for pre-loved finds. With another price increase in effect in Europe, and looming for the US too, buyers are turning towards the secondhand market to find their holy-grail bags at a more reasonable price now more than ever. With so many choices, we know that shopping the resale market can


Looking Back at the Bags That Got Away
Oftentimes we skip over purchases only to be thankful that we didn't buy them in the long run, but sometimes there are those bags that we skip out on that haunt us like a bad dream. We've all got at least one bag that "got away". Maybe it was a limited edition release, or a special collaboration, or maybe it was a rare vintage find that you wish you had pulled the trigger on. Either way it's likely that you sometimes still think or dream about those unicorn bags. To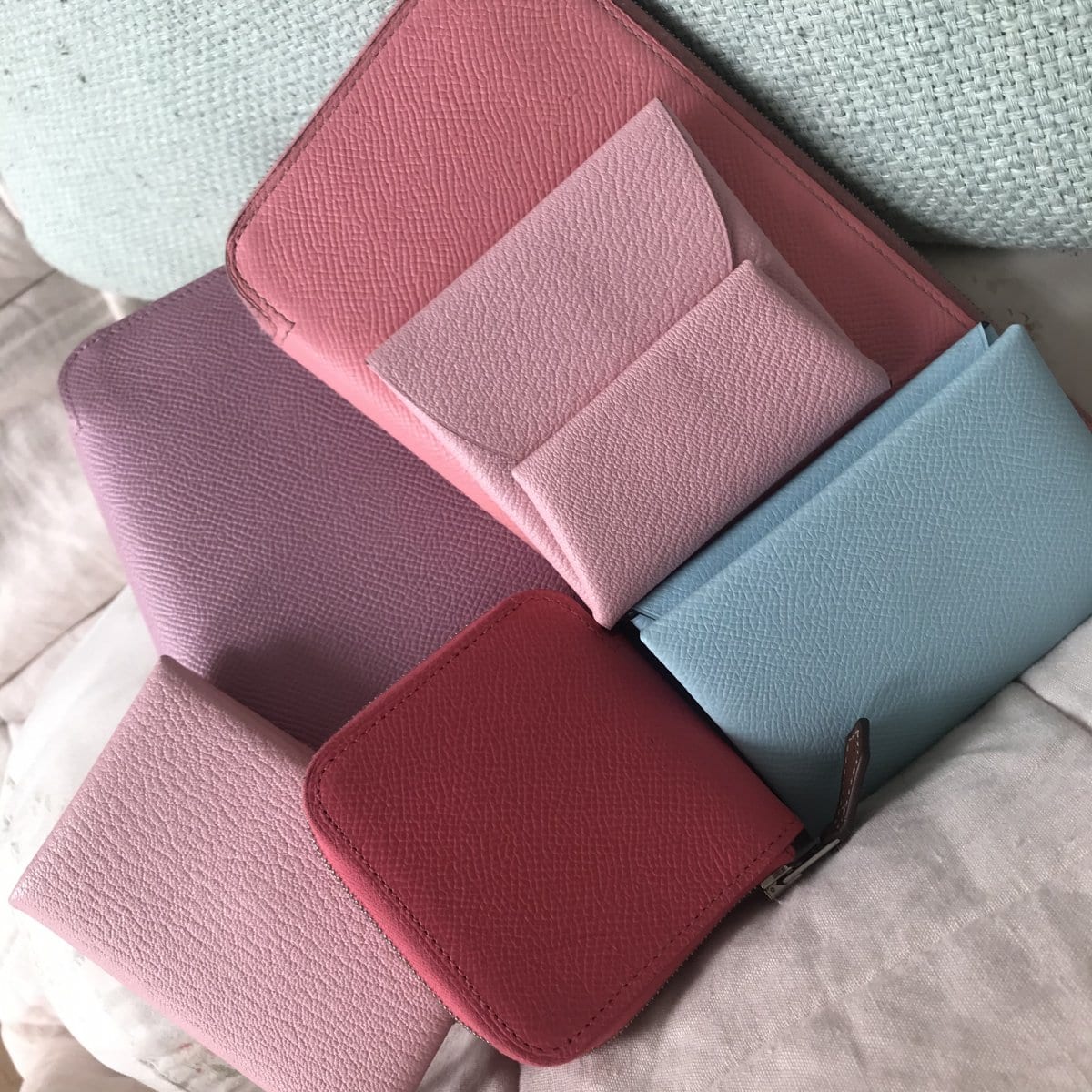 Hello to all you beautiful bag people out there and happy weekend! This Friday we're back at it with another brand new PurseForum round up for you, featuring some serious spring vibes. For all of the new comers out there, these roundups are where we keep you up to date on the latest tPF happenings. We read through everything from vintage finds to beauty tips, in order to bring you some of our favorite posts from our forum members this week. Don't forget to join in on the chatter if y



The History of the Lady Dior Bag
As we continue to delve into the history of some of the most iconic bags, one that will forever be quintessentially classic is the Lady Dior Bag. Born in 1995, the first time this bag appeared was on the arm of Lady Diana, Princess of Wales, on a trip to Paris. Before that moment, this Dior bag did not have a name but because of the historic moment snapped with this bag on her arm, it received the perfect name: the Lady Dior. That wasn't the only time Lady Diana would be pictured wit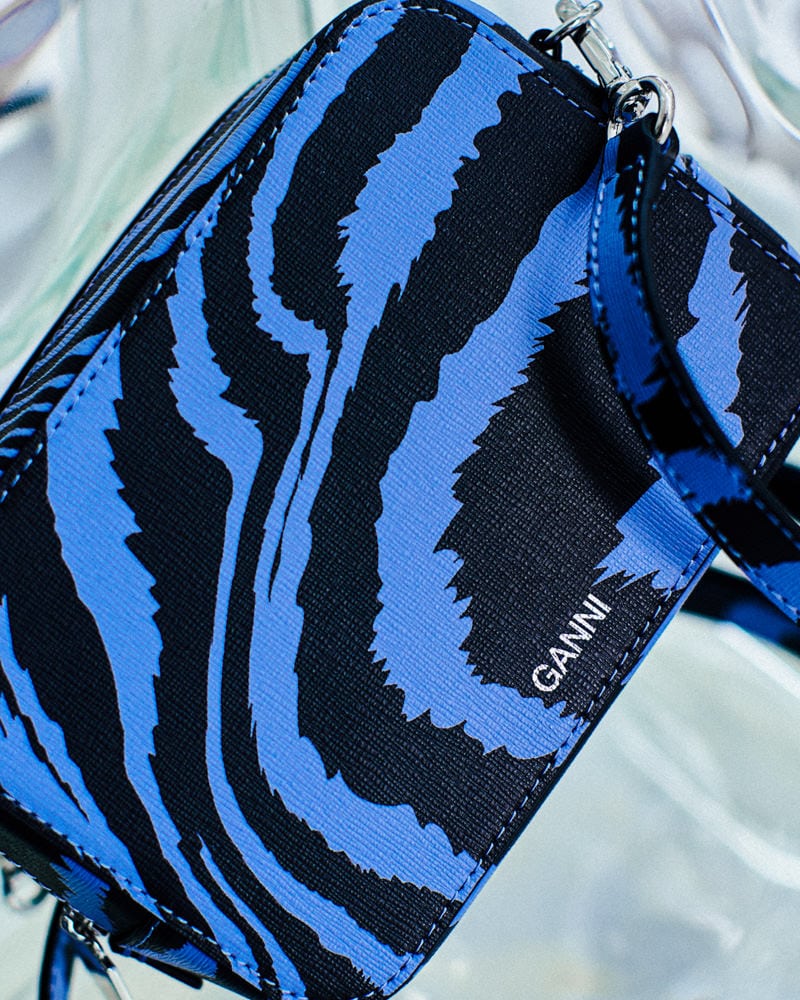 Make a Statement With Ganni's Printed Camera Bag
Copenhagen-based brand Ganni burst onto the scene in 2000 with a mission to create the perfect cashmere knit. What began as a little quest eventually developed into a full-fledged brand that is now beloved by fashionistas around the globe. Ganni's mission is simple: they aim to fill a need in the market for easy-to-wear, effortless pieces that women instinctively reach for day to day. Additionally, Ganni's goal is to do so at an affordable, contemporary price point, without sacrifici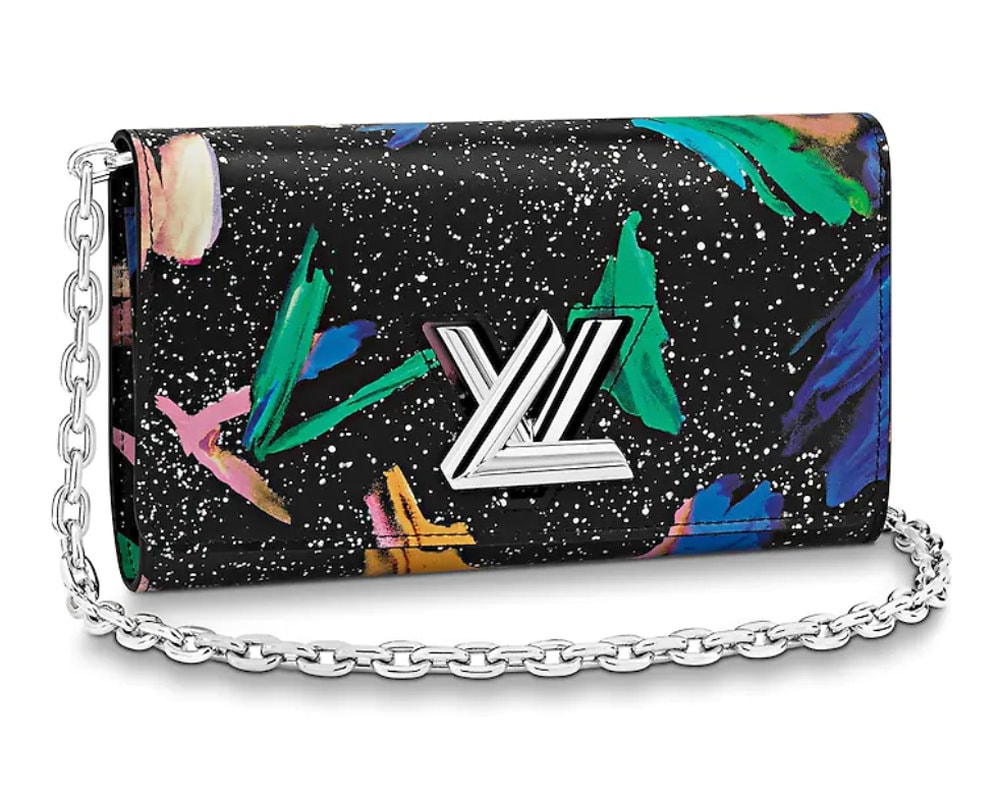 The Ultimate Bag Guide: Louis Vuitton Twist
Louis Vuitton's iconic Twist Bag was first introduced at the brand's Cruise 2015 runway show, and since then it has become a beloved new classic. The design was creative director Nicolas Ghesquière's reinterpretation of a clutch from the house's archives: the Epi Trapeze clutch. The Twist Bag is characterized by its unmistakably bold hardware, which as its name states, twists to open and close. When in the locked position, the hardware creates an unmistakable and distinct LV...


CC 63: Kit Kats In Her Mulberry Bayswater
Today we're taking a look into the life of a young professional hailing from our nation's capital. She has worked incredibly hard to get to where she is in her career. Like many of us, this confessor has celebrated big life events by purchasing new bags. Though this confessor has purchased many bags on her own, her most beloved bag was handed down to her by her mom, whose mother was the previous owner of the bag. Her collection varies and she has her fair share of different designe


Throwback Thursday: Stars and Their Gucci Bags
When it comes to popular bag brands, there are over a handful of iconic design houses that come to mind. Many of them have a storied background that is rooted in both history and craftsmanship. Among luxury Italian brands specifically, Gucci is one of the most popular brands in its category. While the brand began as a small family business, it has grown into a huge luxury brand which bag lovers know and love today. Gucci is both known and recognized for its unmistakable GG monogram and its iconi


Love It or Leave It: Summer Whites
One of the most widely discussed (and also largely broken) rules in fashion is the "no white after Labor Day" rule. The idea of retiring your whites for the winter has become almost obsolete these days, but there are still some traditionalists that store away their white bags and clothes for the colder months. Others, myself included, may fall somewhere in the middle, wearing white sparingly in the winter and more in the summer. Regardless of where you fall on the white-wearing spect


You'll Want to Wear These Bag and Shoe Pairs All Summer Long
Depending on where you're located, warmer weather has either arrived or it's right around the corner. Here in NYC, we've had a few warm days, which has been an amazing reprieve. I've been able to enjoy a few sunny walks and an evening or two on my fire escape already. I've been living in basics like jeans and tanks or joggers and tees, and my daily walks are dressed up by my accessories. I recently did a big closet clean out and realized that I was in need of some n


The Many Bags of The Real Housewives of Beverly Hills, Part 2
It's been awhile since we took a deep dive into the bag collections of the Real Housewives of Beverly Hills. Since then, quite a lot has changed. Lisa Vanderpump left the franchise in a huff and is no longer friends with longtime BFF Kyle Richards. A handful of new ladies have joined the franchise over the last few years, freshening up both the on-screen drama and the fashion. One thing that hasn't changed much over the years is this: the ladies of the 90210 area code sure do love th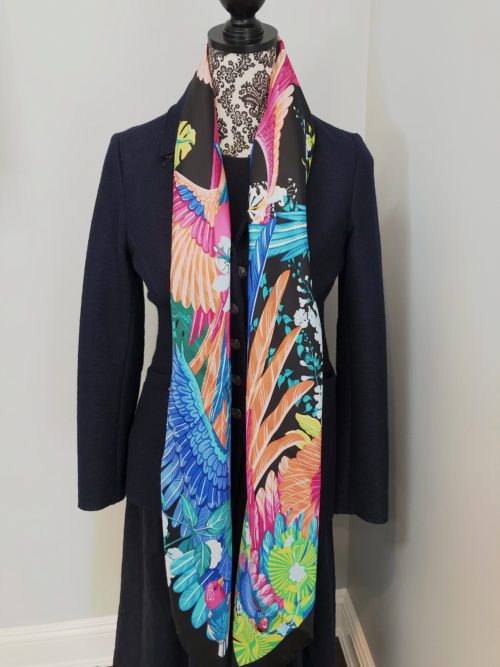 Guide: How to Tie Your Hermès Scarf, Part II
Hi, everyone! I'm back with the Hermès scarf tying article Part Two (here's Part One), "Electric Boogaloo", where I will attempt to explain to you how to tie your Hermès scarves in the other formats, specifically the shawl size, the pochette, the twilly and the maxi twilly slim. If you haven't read part one yet (or need a refresher), you can read part one now. This is especially important as you will want to know how to fold your scarf in the oblong/bias fold. The 14...


Fashion Girls Love This Under-the-Radar Bag Brand
The handbag market is dominated by big designer brands, many of which fall under the same luxury conglomerates. However in the past few years, we've seen a ton of new, smaller designers making waves in the market. As a consumer it can be hard to keep up, and additionally it can be challenging to sort through which of these up and comers are worth the investment. Today, we're taking a look at an under-the-radar brand which is slowly but surely picking up steam amongst fashion stars li


Chanel Price Increase 2020: The New Prices
The rumors on the Chanel prince increase for 2020 were right. Chanel increased its prices on majority of bags in the European market just as quarantine restrictions began to ease up and stores reopened across majority of the continent. While the rumors were swirling about the exact increase that many beloved bags would face, we can confirm that in some cases it was above the 17% figure that was being floated around. If you're a fan of Boy Bags, take a sigh of relief because the changes t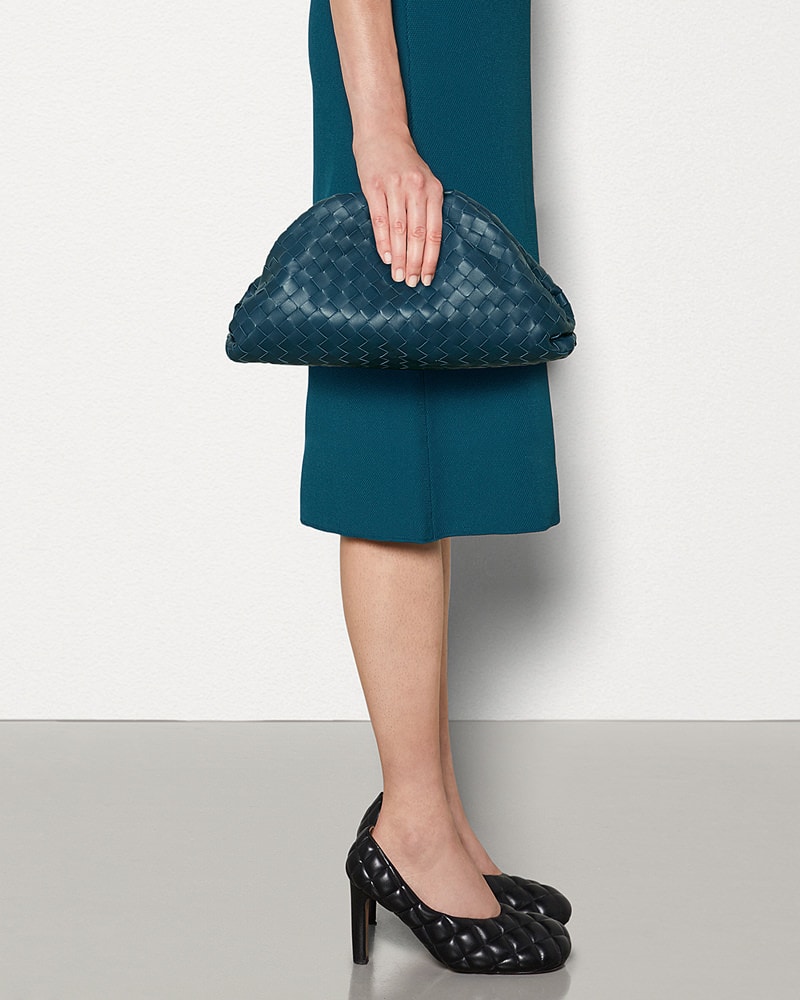 Handbag History: Bottega Veneta's Intrecciato Weave
When it comes to handbags, few fans are as loyal as those of the Italian design house Bottega Veneta. The brand, which was born in Vicenza, Italy in 1966, is known and celebrated for its Italian craftsmanship, impeccable hardware and classic designs. Rooted in history, Bottega's brand DNA is rich in Italian culture, but still possesses a global appeal. The House evokes an essence of innovation and a luxuriously timeless appeal, and at its core, the brand's philosophy lies in creating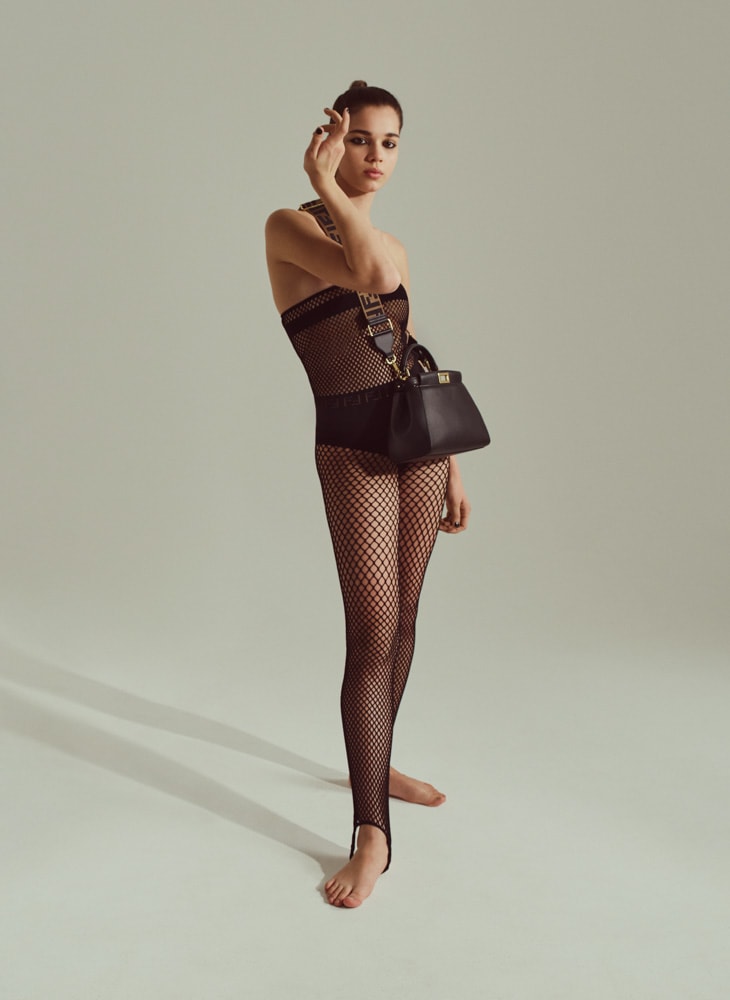 Fendi Celebrates Its Iconic Bags in Bold New Images
Storied Italian design house Fendi is known for its true Italian craftsmanship, timeless luxury and unmistakeable designs. Last year, Fendi reintroduced its iconic Baguette bag to a fanfare which was seen over 20 years ago when the bag first became popular. Arguably one of the most important handbags of modern time, the Fendi Baguette bag can easily be called one of the fashion world's first It-Bags. The Baguette was one of the most coveted bags of its time, defining a specific generatio


Mini Review: Chloé Small Suede Hudson Bag
I skipped over giving you more info on Bag 12 of #stayhomewithbags because it's more of a silly bag than anything else. (It's a bunny shaped bag by a designer who is no longer in the business, and I still laugh and have no idea why I bought it. If you are interested, you can see it here.). However, bag 13 is one that I really love that also makes me yearn for fall days and cozy sweaters, and like majority of my bags, it has a significant story with it. This is my Chloe Small Suede ...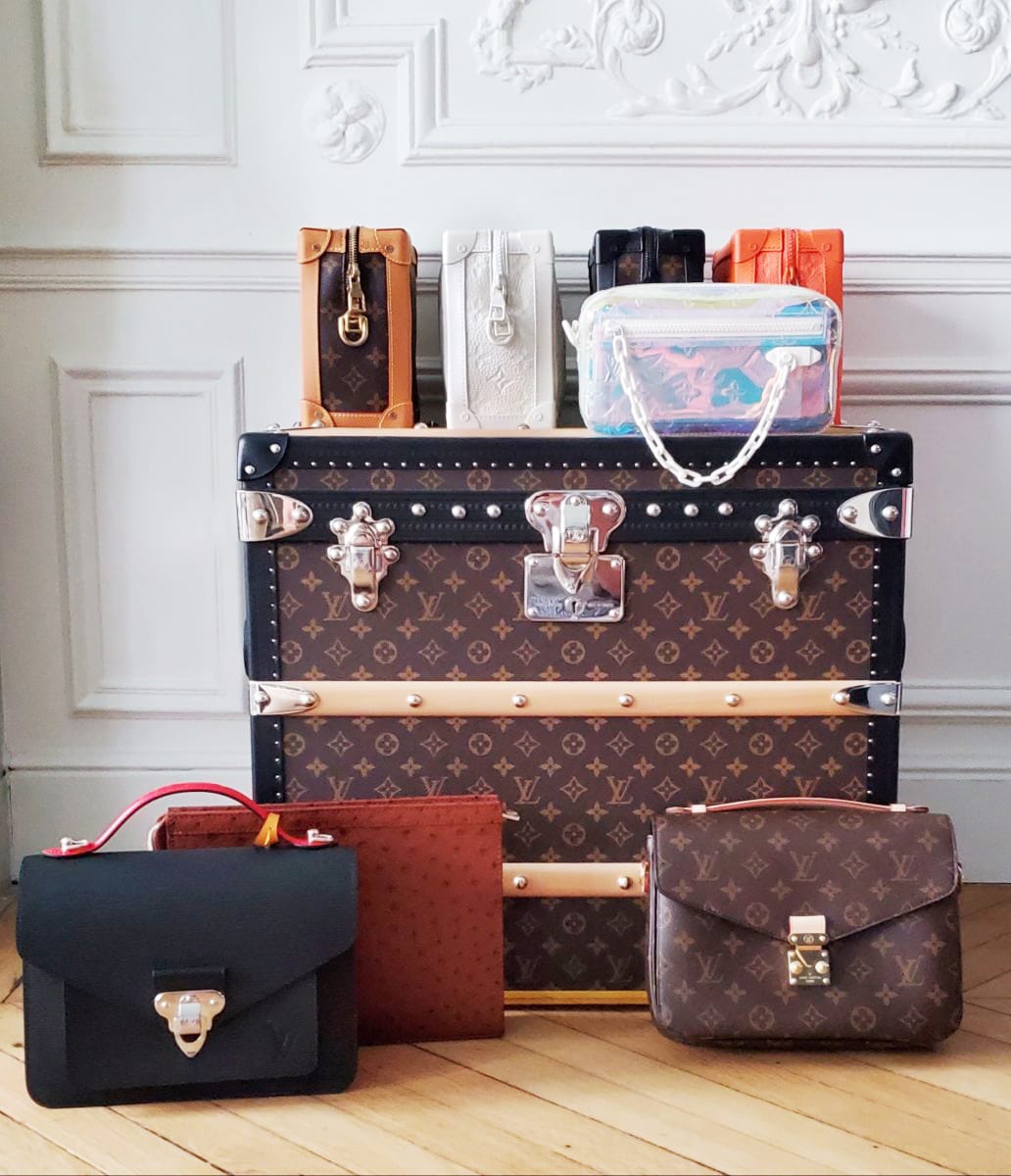 Hey there everyone! This week we have yet have another PurseForum round up for you, featuring some real stunners. For all the newbies, these roundups are where we keep you in the loop on the latest tPF discussions. We've scoured through everything from price increases to nail polish colors to bring you the latest and greatest happenings. Take a look at our findings below and be sure to join in on the chatter! Let's begin with the "Sheltering in Place with LV…" thr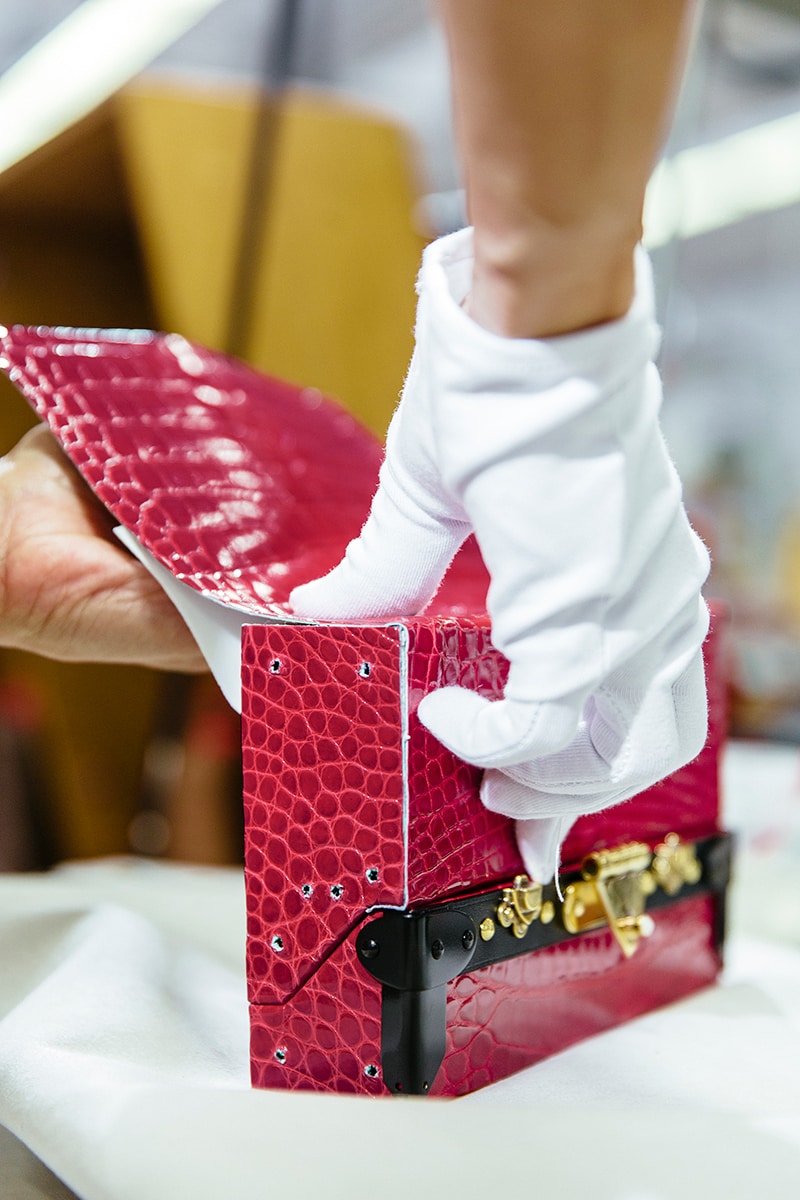 The Making of the Louis Vuitton Petite Malle
Louis Vuitton founded his French leather-goods brand in 1854, and is known for the trunks he created. However, Vuitton didn't start his career as a malletier (trunk maker) but rather as a packer. One of his first jobs in Paris was folding the clothes of Empress Eugenie, wife of Napoleon III, to meticulously fit into her custom travel cases. It is fitting that once he started his brand, his focus was chests and trunks that could be easily stackable. And thus, the iconic Louis Vuitton trunk...


CC 62: The Young NYC Investor Who Is Finally Learning How to Budget for Bags
In today's installment of Closet Confessionals we meet a late twenties investor who lives in New York City. Her bag collection spans many brands, though she admits that her Chanel bags are some of the most important pieces in her collection, as they were gifted by her loving parents. Though today's confessor is now married and financially able to support herself, she admits that it has been hard learning how to budget and save for the things that she wants, expressing that she'


A Chanel Price Increase Is Rumored to Be Happening Soon
On the heels of the Louis Vuitton price increase for 2020, some members of PurseForum with longterm existing relationships with their sales associates have heard Chanel may be facing another price increase as well. The rumor is that Chanel prices will go up as early as this weekend and will be impacting the Classics (including Boy Bags and Chanel 19 bags) as well as Ready to Wear. As of now, this is an increase set to effect the European market (with only our European posters having any intel).


Throwback Thursday: Celebs and Their Louis Vuitton Bags
10 years is a long time and while so much can change in that time period, it still feels like 2010 was not that long ago. However, when you take a look back at what celebs wore and carried back in the late 2000s and early 2010s, it's apparent how much has changed. For starters, celebs loved to tote around big bags. At the time, big bags weren't only practical, but they were in style too. There were seasons where the bigger the bag the better. Instagram didn't exist and one coul


Earlier this spring we debated if Valentino's unmistakeable Rockstuds were considered a classic by now, nearly ten years after Valentino debuted them. While the verdict was of course mixed, many of you brought up the idea of what actually goes into calling something a classic. Commenter Marla asked, "what constitutes a classic?". Stating that the answer may not be as basic and obvious as it seems. So what does it take for a handbag to earn classic status? Classic has a few dif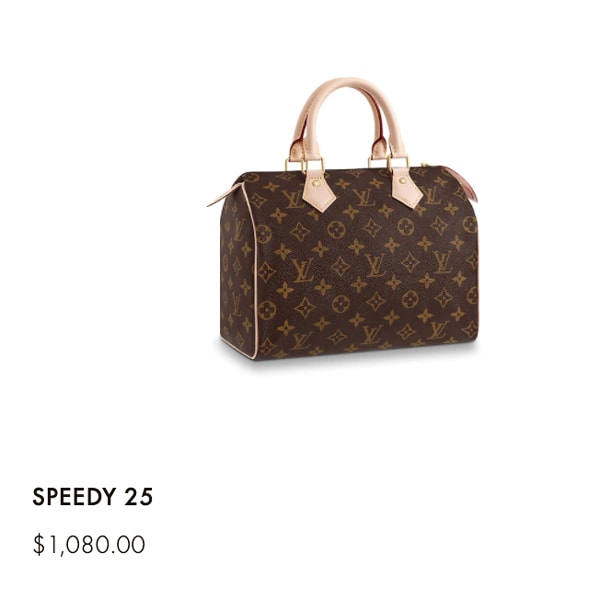 Louis Vuitton Price Increase 2020 With Updated Prices
There are very few things that are a guarantee when it comes to fashion, and more specifically handbags. Bags that you thought would never disappear sometimes do fade away into retirement while styles you thought would remain buried forever often come back to life—belt bags we're talking to you. However there is one thing that handbag lovers can be sure of, and today that's what we're here to discuss. If you haven't guessed it yet, we're talking about price increa...


Dior Classics Get a Colorful, Matte Makeover for Summer
Few bags look as cool and uberchic as a matte bag. There's something about the monochrome tone and understated hardware of a matte bag that looks effortlessly stylish. While many brands have given some of their bags a monochrome makeover, few are as coveted as Dior's Ultra-Matte bags. Late last year we took an in-depth look at Dior's Ultra-Matte bags, which the brand debuted in both black and white. This finish was offered on House classics like the Lady Dior, the reissued Sadd


Mini Review: The Row Lizard Shoulder Bag
I'm back to share more of the bags that have been part of my Instagram #stayhomewithbags series (and don't worry, this time, I'm adding more details for you!). The next bag in my series is a lesser known bag, my The Row Classic Shoulder Bag in Lizard. You may know The Row for its designers, Mary Kate and Ashley Olsen, and the two have garnered serious style and designer credibility over the years. The line is sleek, refined, modern and classic. Each season, the clothing is high


Gifts That Support Small Businesses This Mother's Day
This Mother's Day will inevitably be far different from year's past for most moms. With the majority of us still at home and not leaving the house often, it will be a breakfast in bed and cuddles kind of Mother's Day, and for many it will mean being separated from part of your family. While I feel incredibly tired in different ways than my usual tired with everything going on, I count my blessings daily that we are healthy and able to spend this time as a family. My days aren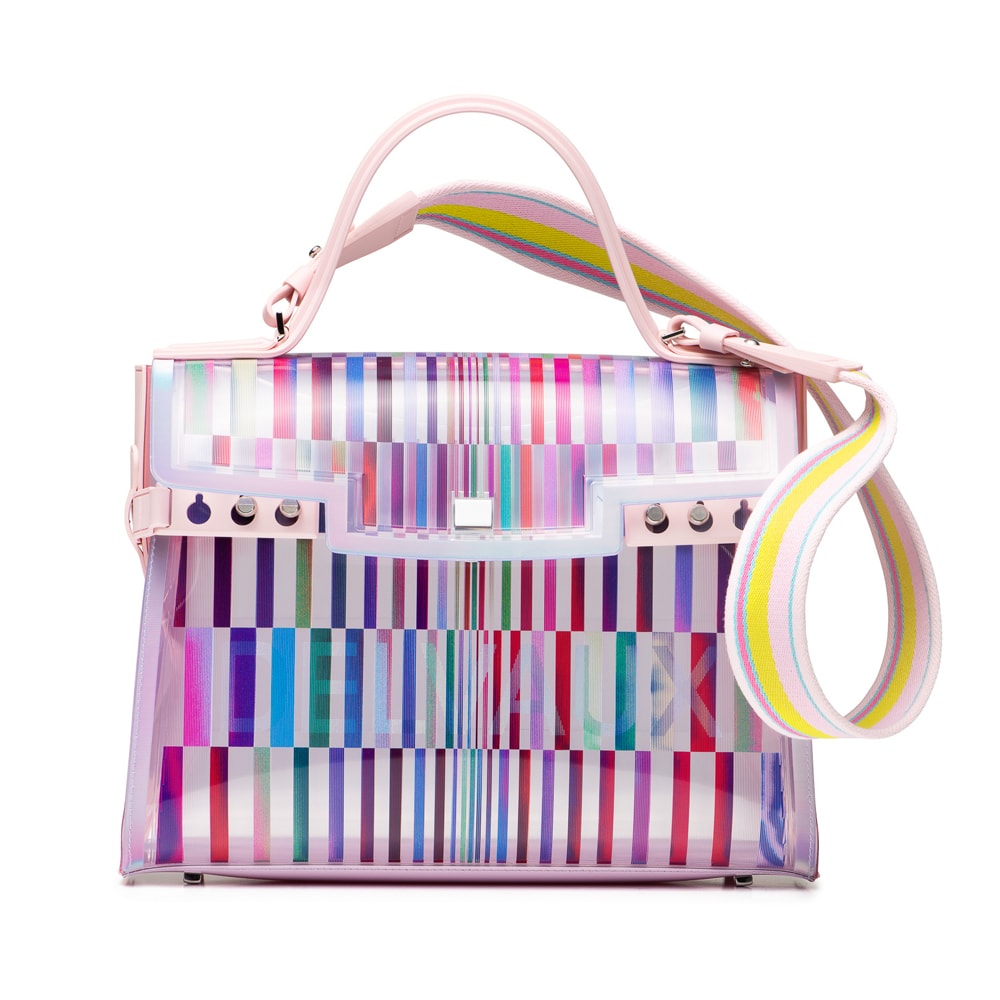 Introducing the Eye Catcher Bag By Delvaux
Delvaux is one of those brands that we don't cover as often as other designers. Though we sometimes overlook its offerings, the brand has a loyal following and is well known for its hand crafted bags that stand the test of time. Delvaux is rich in history (it dates back to 1829), and coins itself as the oldest luxury leather goods house in the world. It sometimes flies under the radar in comparison to other brands of its caliber, but Delvaux's impeccable quality and timeless silhouet


Move Over Basket Bags, Woven Bags Are Taking Over for Summer 2020
When designers presented their spring 2020 collections last fall, we saw a surge of woven and knotted bags walk down the runways. It's not all that surprising as pool and beach-ready novelty bags have been a go-to inclusion for designers' collections the last few years. However, this season brands have taken it one step further and moved beyond the wicker basket bags and hard-sided bags that have been trending the last couple of summers. This year, we're seeing a surge of soft,


I Bought a Dozen Bags Over the Last Year and These Three Are My Favorites
Over the last year I have added a number of bags to my collection. Recently, I was taking inventory of my wardrobe when I realized I've added about a dozen bags to my collection since last spring, which is a lot (even for me). I don't want to say I regret buying so many because I certainly love all of them. They each play an integral role in my wardrobe, but there are three star players that stand out. I wouldn't hesitate to purchase them again—these three bags give me those ...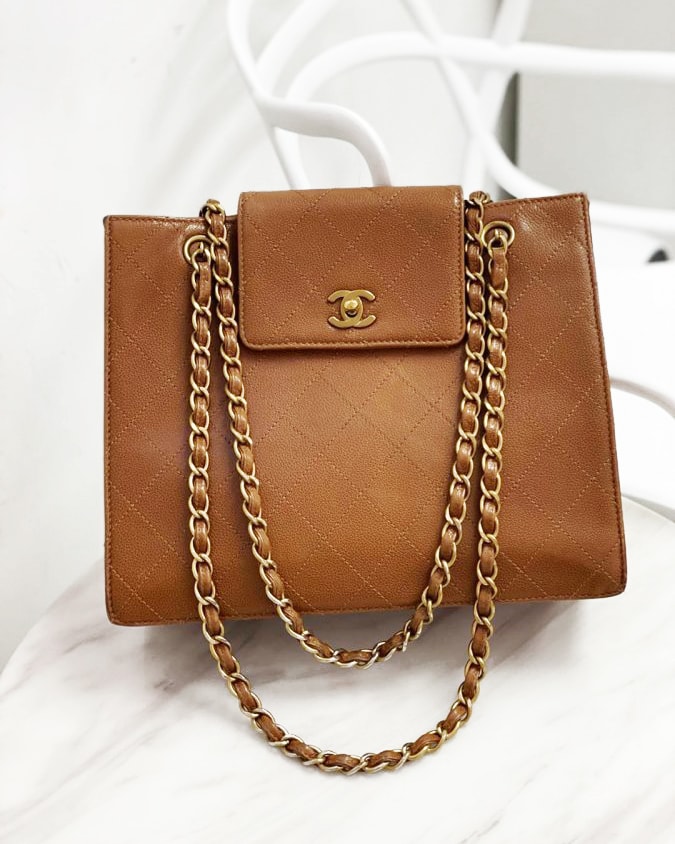 We have another PurseForum round up for you, hot off the presses! For the new comers these roundups are where we keep you updated on what our TPF members have been discussing – with pictures of their very own bags! Here we go! Maybe by now you've caught on to the fact that I adore vintage, so one of my favorite threads is the "The Vintage Thread!" in the Chanel Clubhouse. LOVE this bag that member Annieapplepie just added to their collection! While scrolling through


A Detailed Look at the Bottega Veneta Padded Cassette Bag
It feels like much longer, but it's only been just over a year since Daniel Lee made his runway debut for Bottega Veneta, during Milan Fashion Week's fall 2019 season. The difference in the brand's aesthetic was felt immediately, and Lee's new designs were embraced by editors, influencers and celebs alike almost instantly. It seemed that overnight, Daniel Lee became a household fashion name. While by now everyone knows the hype surrounding The Pouch, which was introduced


CC 61: The Young Event Manager Who Stays True to His Personal Style
Many of us grow up with an innate love for designer bags, and today's confessor is no different. Growing up, he attended a catholic prep school and was envious and intrigued by the bags his classmates were carrying around school. However, it was a move to NYC for college that allowed our confessor to experiment with his personal style for the first time. After working hard as a waiter through the early college days, a Coach bag become his first bag acquisition. Eventually, he saved up to s


A Look Back at Some of the Bags Starlets Carried in the 2000s
The 2000s were certainly a time to be alive. Low-rise jeans were the rage as was High School Musical. Paps followed the every move of waify-thin stars like Lindsay Lohan and Paris Hilton around LA and the world. Plus, let's not forget that in the early 2000s, Sex & the City was a seasonal weekly TV show airing on HBO, not one that was available to stream at any waking moment. Ah, the good old days! On this throwback Thursday, we're taking a step back in time to see what some of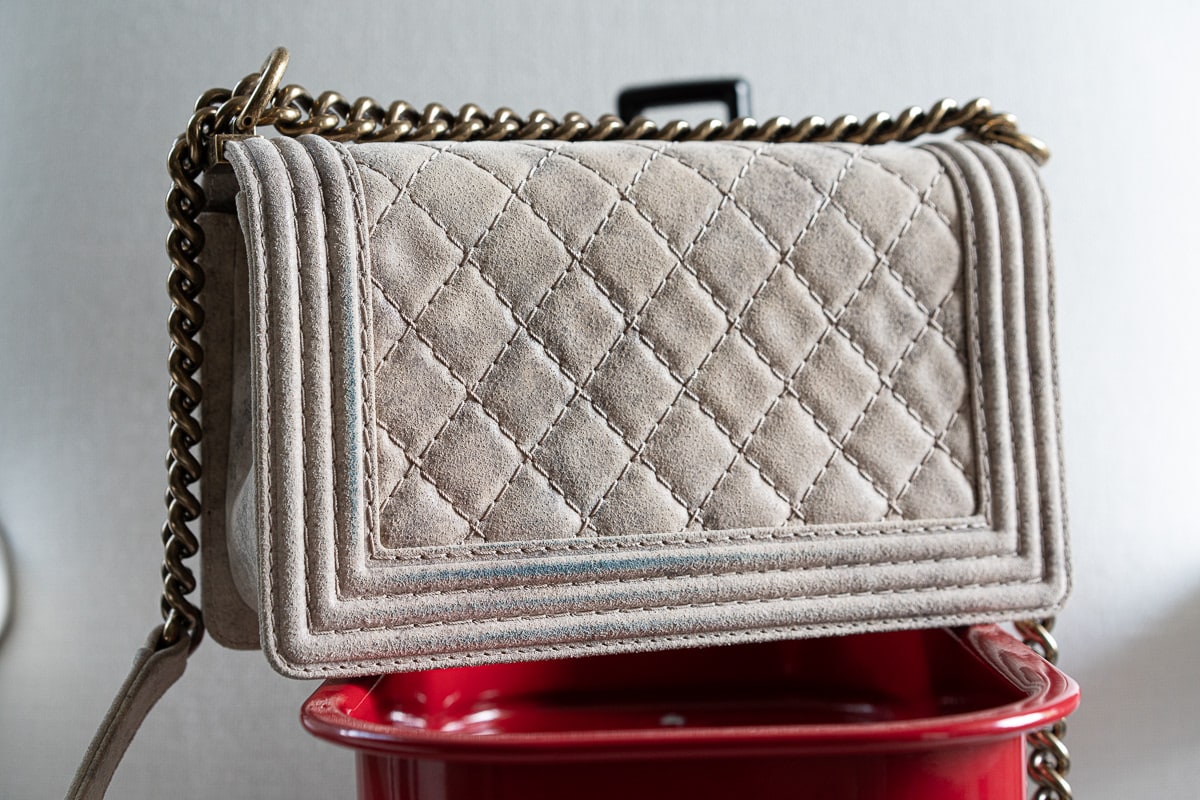 Bag 10 of #stayhomewithbags is my Chanel Boy Bag. When this bag was released, I was immediately drawn in by its laid-back, cool girl vibe. Of course classic black leather would have been the safest way to go (both in style and ease of wear), but I opted for something different and settled on this sueded calf leather version from Pre-Fall 2013. There's this cool effect on the bag, especially when you see it in person, as the light hued leather has touches of metallic which brings this bag


Tomorrow I'm Going Live With Rebecca Minkoff + Exclusive 35% Off For You
If you've been following along on Instagram, you know that everyday I share a photo and video of a bag from my collection for my new #stayhomewithbags series. I tell you the backstory of the bag and give you the details on why I like that specific bag.  This time at home has forced me to review my collection and shop my own closet. Many of my bags have a story, but some are incredibly special to me – they take me right back to a moment that was monumental in my life. Today I am shar...


Hello, gorgeous! When we started our site, I hoped that by the time I was 40, I could afford a Birkin. That day came much sooner than I ever dreamed of, and I guess I wasn't mentally prepared for what spending $10,000 on a luxury bag and some accessories would feel like. The truth is, I felt sick to my stomach! But soon that feeling passed, and my first Birkin is a bag that holds so much meaning to me. I am proud that I could pay for this with money I made from this business that we crea


Saint Laurent Pulls out of Fashion Week, Will Reset Its Fashion Schedule for the Remainder of 2020
The ever-changing stay-at-home orders coupled with the current economic climate have forced rapid change on the fashion industry. Consumer wants and needs during this time have shifted dramatically, and brands have been forced to re-evaluate how they communicate with consumers. The current crisis has forced many brands to implement drastic changes very quickly, which has resulted in store closures and reduced sales, among other obstacles. The luxury fashion world specifically has been forced t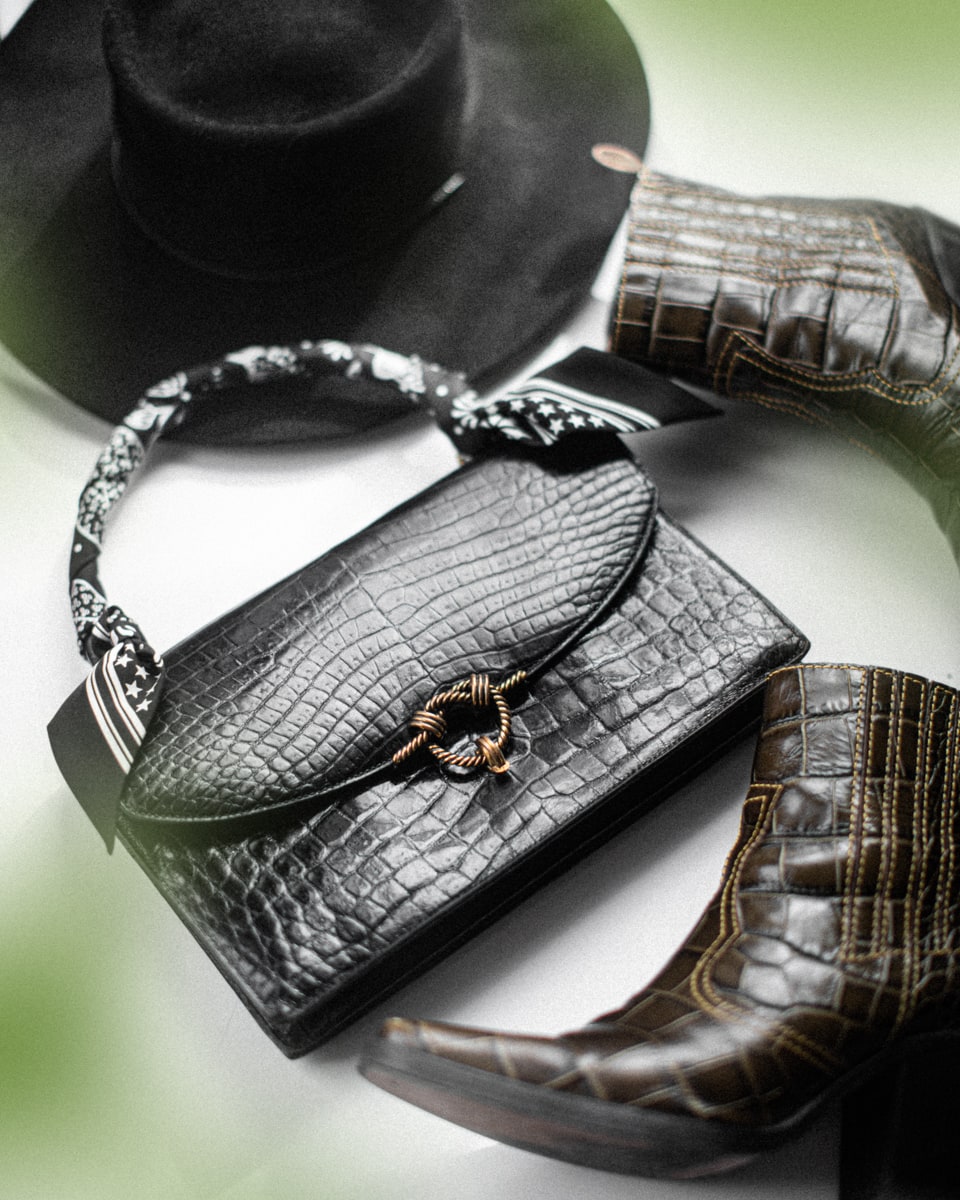 Give Your Bags New Life With These Personalized Touches
Like many of you, I've been using this time to really fall back in love with my bag collection. Shopping my own closet has allowed me to take a step back and realize one of the main reasons I love bags is that I find them super easy to personalize and style. Whether it be with scarves, bag charms, or modifications, the way I dress up my bags is often a direct reflection of my mood. Styling my bags is also a fun way to add a sense of character to my chosen purse of the day. Today I'll


Mini Review: Balenciaga Giant City
While I didn't get a Balenciaga Bag during the insane color and specific seasonal craze (early 2000s, remember that?!), I did go back and forth trying to find the right Balenciaga City for me. I finally decided on this modern classic, my Giant Anthracite Balenciaga City with rose gold hardware. These bags developed a cult following and specific colors and years became highly coveted (check out our exclusive photos of 9 of the most sought after Balenciaga colors of all time). While my ver


Knotted Top Handle Bags Are The Latest Summer Trend
The past couple of seasons we've seen an influx of soft, less structured silhouettes from contemporary and luxury designers alike. These pillowy, puffy designs began to pop onto our radar last fall/winter, and this micro trend has continued into spring 2020. This trend comes on the heels of Bottega Veneta's wildly popular puffy designs like The Pouch and the Casette bag. This season, designers have taken the trend one step further, Bottega Veneta included, introducing pillowy top ha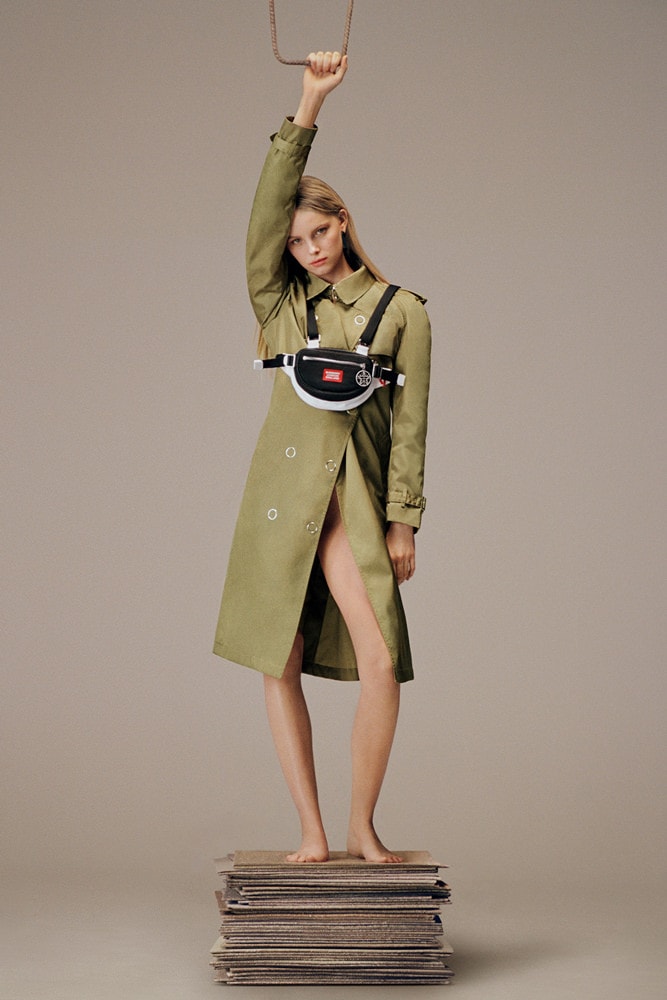 Burberry Celebrates Earth Day With a Sustainably Minded Collection
Sustainability has been a hot topic in the fashion industry as of late, with more brands than ever putting eco-friendly fashion at the forefront of their strategies. It's no surprise that more and more companies are creating sustainably minded collections, as consumer demand for these types of products has increased dramatically. Lyst even reported a 75% year over year increase in 2019 for searches mentioning sustainable fashion. Though the impact of manufacturing and production that fas


Here's What We're Eyeing (And Buying) From Sephora's Spring Savings Event
If you're a beauty product junkie or even just someone who loves shopping, then you know that sales on coveted beauty items are hard to come by. Even when it's the holidays or when department stores hold Friends & Family events, the discounts on beauty products are either lessened or non-existent. That's why Sephora's Beauty Insider sale is one of the store's most coveted events. The sale offers members of the Sephora community different discounts depending on t


I've already given a thorough Fendi Peekaboo review in our Purseonals category, and of course I had to share it in my #stayhomewithbags series. This is one of my most beloved bags, a bag I constantly grab for and has held up incredibly well with use over the past couple years. This bag is a workhorse, but one that's beautiful and refined. The design is iconic, the leather is superb, the overall aesthetic is timeless yet wearable. There's a stiff center partition that separates the b...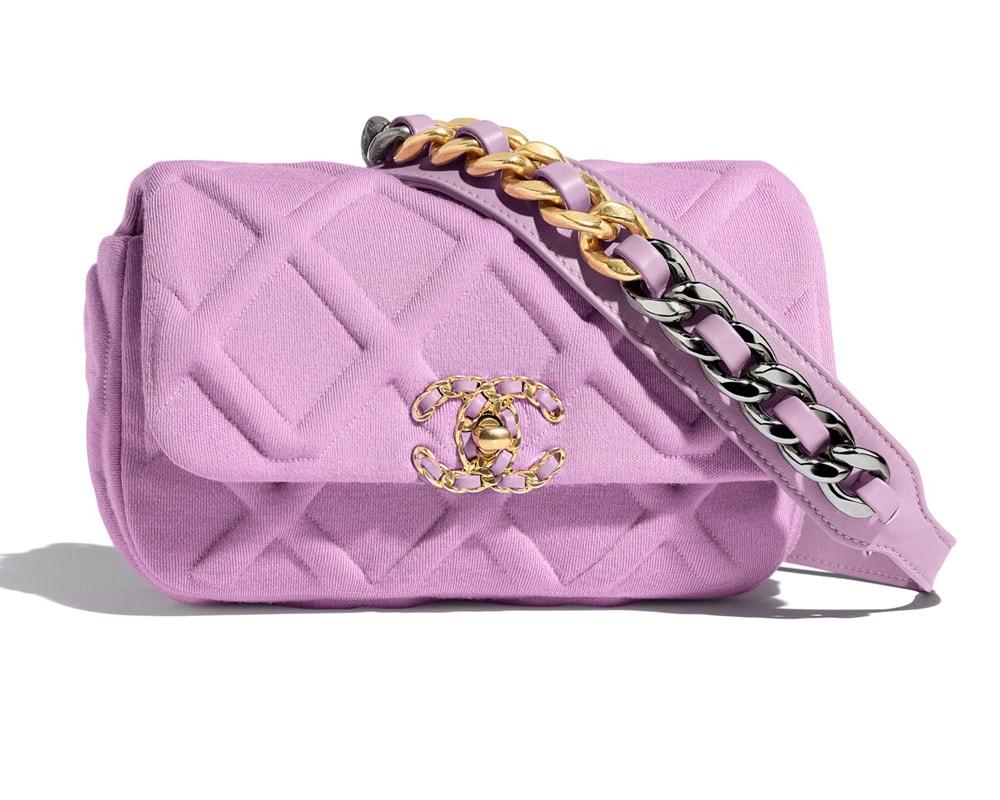 The Ultimate Bag Guide: Chanel 19 Bag
In March of 2019, Chanel debuted Karl Lagerfeld's final collection for the brand, and it was then that the Chanel 19 Bag made its runway debut. The 19 bag has only been for sale for 6 months, and yet it has already become a beloved choice for Chanel lovers around the globe. In fact, our introductory post was one of the most viewed posts on our site last year. In case you need a refresher, the 19 Bag was designed by Lagerfeld alongside Virginie Viard, who has since taken over the creative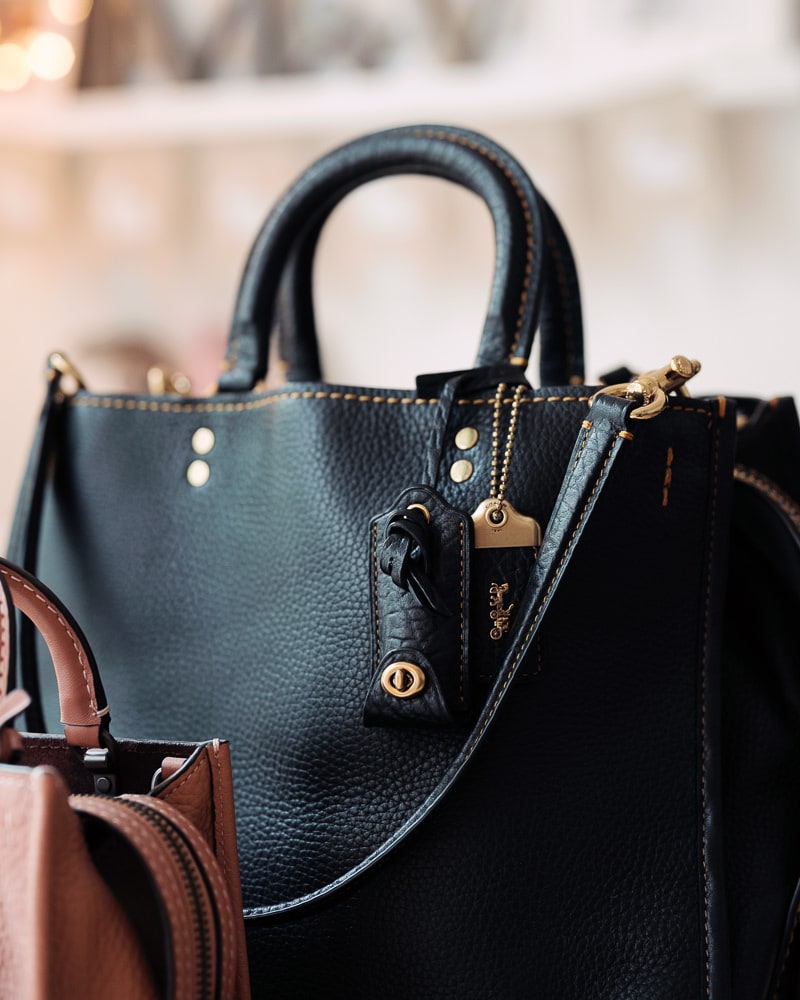 The bag that kicked off my handbag obsession was a cute little Coach shoulder bag; a style I am sure you either had or know. I will always have a soft spot in my heart for the brand as it started my journey into this world. Day 6 I featured my two Coach Rogue Bags, which are sadly discontinued (however, you can still find them on some Coach international sites or in some locations as well). Stuart Vevers reinvigorated the brand, giving the classic American vibe a new twist. Upon introduction,


Mini Review: Céline Luggage Tote
Are there certain bags in your collection that you specifically remember the thrill of the chase? I do, and this was one of them for me. We were living in NYC at the time and the Celine Luggage Tote was all the rage. The minute I saw it in Cobalt Blue, I knew I needed it: this was MY COLOR. Slight problem; finding one was near impossible. This was pre-kids when I had much more free time and less worries, so I started going to different stores and inquiring and then I went to Barneys NY (RIP) an...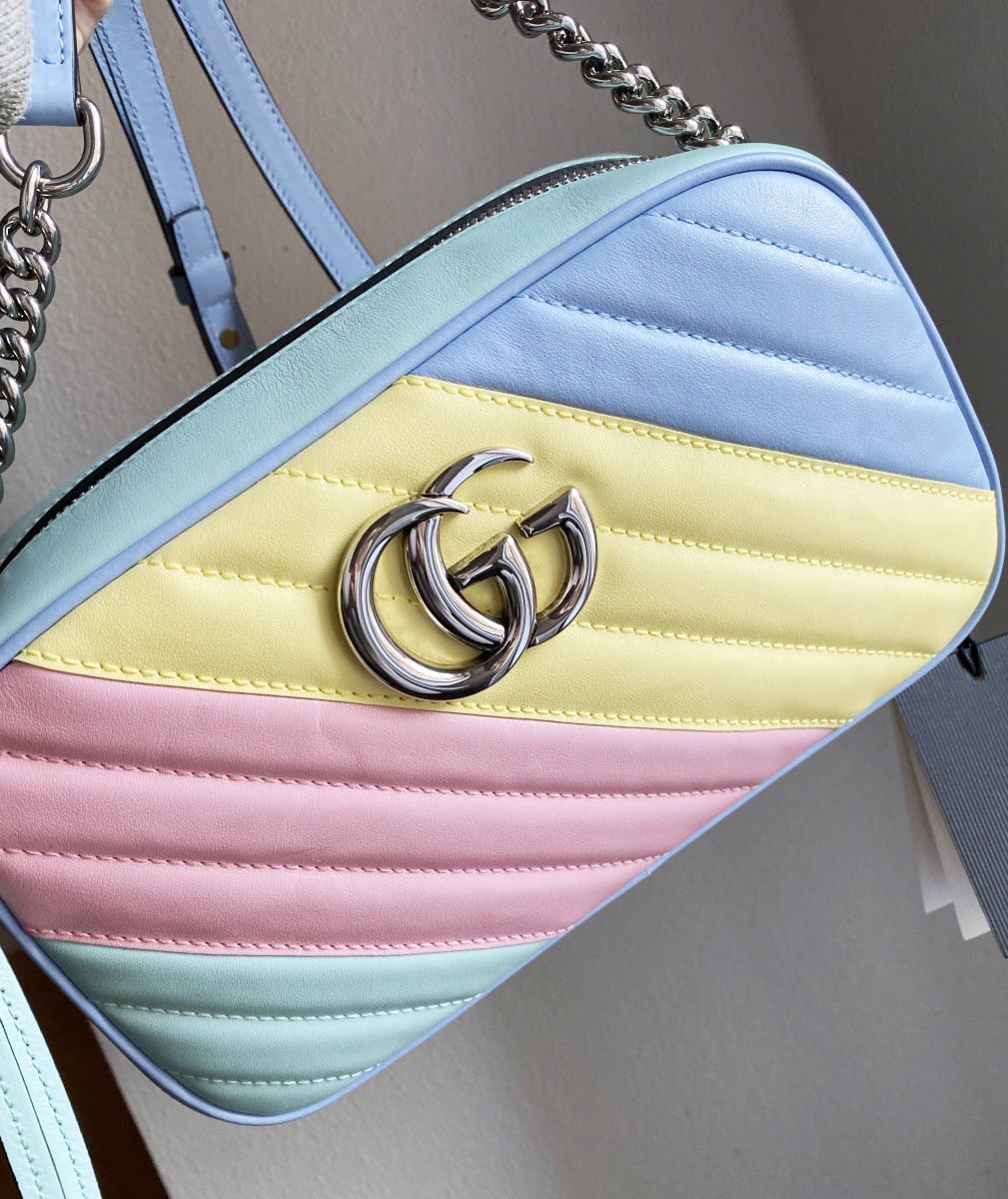 PurseForum Roundup – April 24th
Happy Friday everybody! We're back at it today with another batch of eye-candy for your viewing pleasure. I have been loving spending the extra hours in my day poking around on the PurseForum. TPF is a place to see and be seen, so please continue to share! Hopefully we can help you find a little bit of joy with nothing other than some good ole fashioned bag therapy. So let's dive right in to our weekly tPF round up. For those of you who are new here, these roundups feature pictures p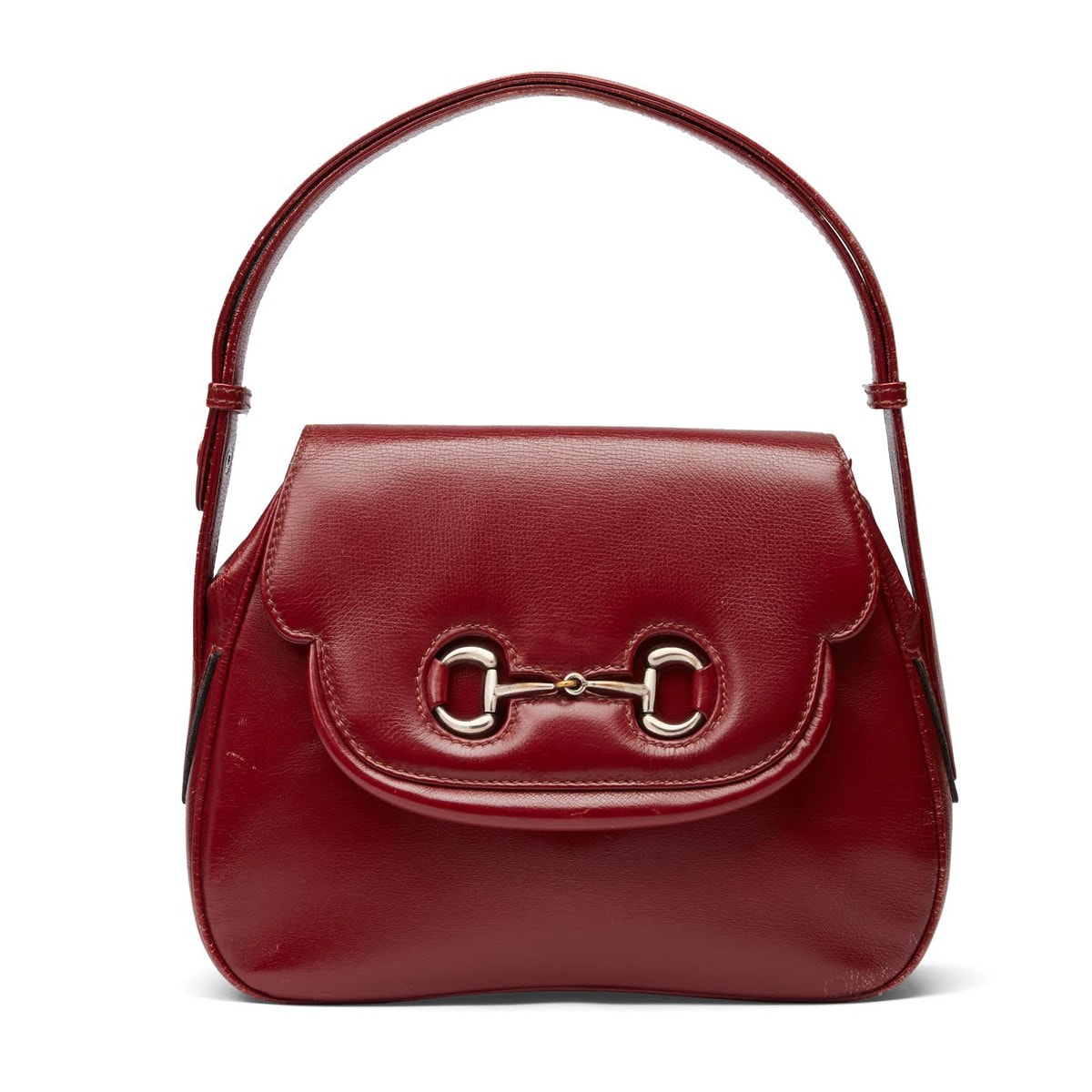 Handbag History: The Gucci Horsebit
The last few years have seen a resurgence in archival designs from major design houses. Designers have chosen to dip into brand archives for inspiration, thus reviving both designs in their entirety as well as specific elements from the past. Alessandro Michele has taken the latter route with the introduction of Gucci's new 1955 Horsebit collection. The first bag from the Horsebit line was introduced last fall and since then the line has been expanded to include bucket bags, and more recen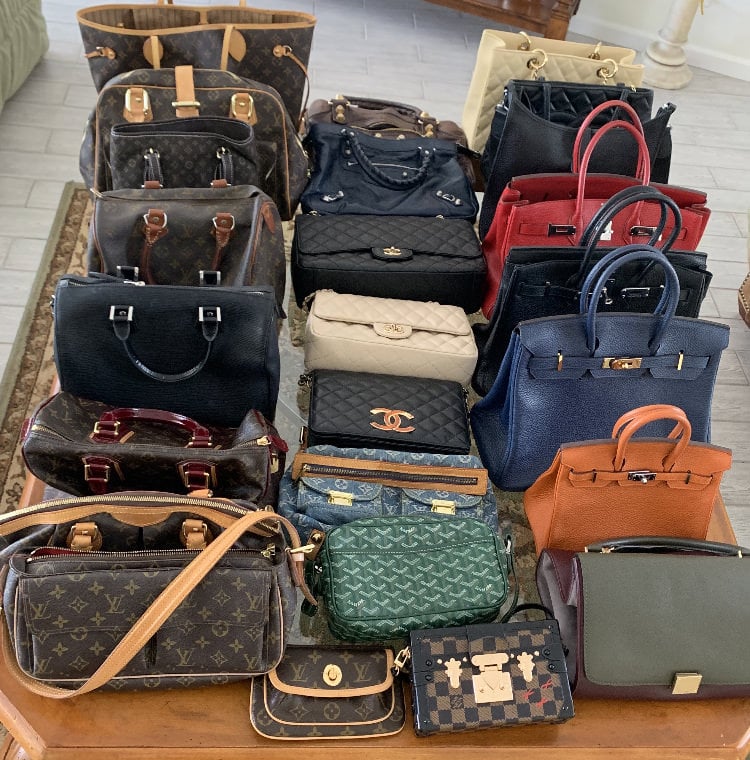 CC 60: The 70-Something Retiree Who Values the Meaning Behind Each of Her Bags
In today's confessional we meet a 70-something Floridian whose bag collection is worth $150,000. She started collecting bags in her late 30s and since then has amassed quite the enviable collection. Her closet includes covetable classics from Chanel, Louis Vuitton, Goyard, and Hermès. While she does own a few Balenciaga bags she doesn't typically follow trends and would rather steer towards more timeless pieces. Despite her personal preferences she does still appreciate and admire n...


The New Bags Designers Are Pushing for Spring 2020
It may not feel like it, but spring is here. The weather in NY has been pretty temperamental, with 2 or 3 gloomy days overshadowing every beautiful sunny day. You know what they say though, April showers bring May flowers and I'm hopeful that it will actually start to feel like spring soon. It may be easy to forget that another season is upon us, but we are, in fact, in the full swing of spring. At this point, all of our favorite designers have released their new assortments and though w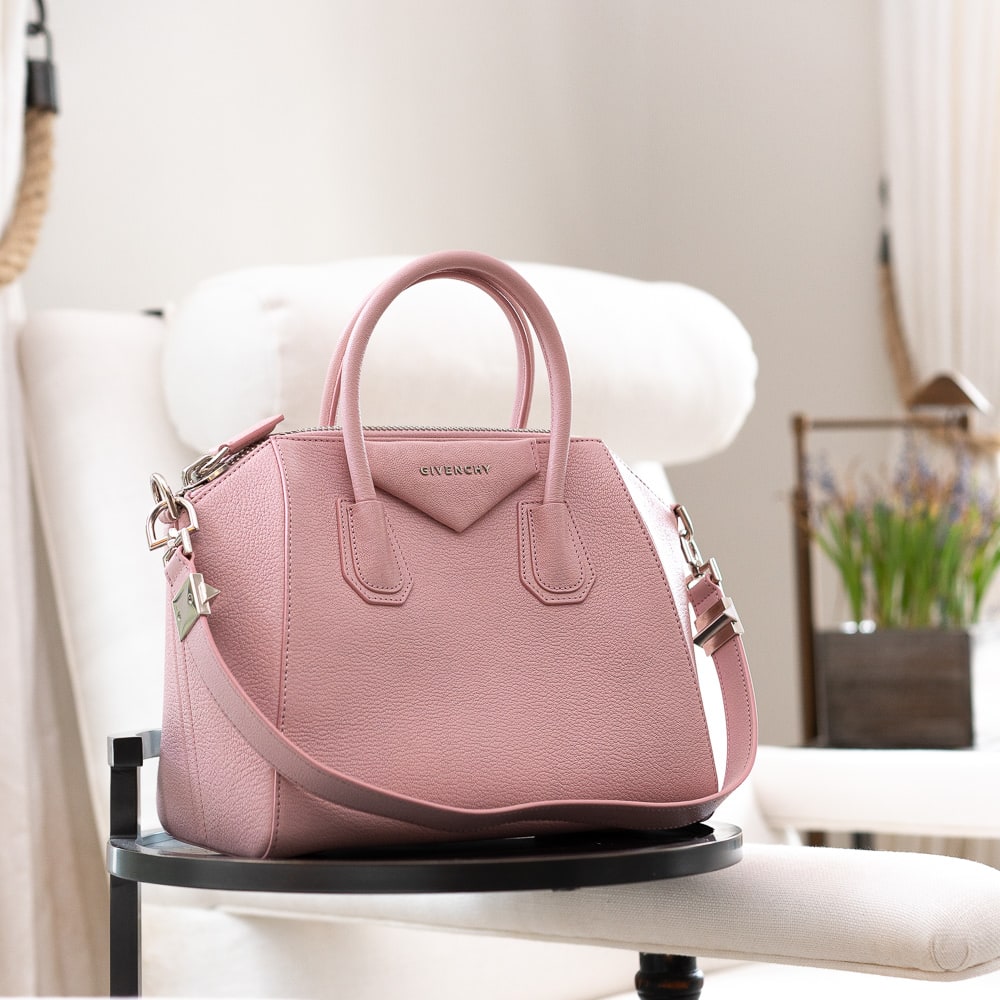 Mini Review: Givenchy Antigona
The Givency Antigona fan base is strong, very strong! When Kaitlin suggested the bag was on its way out, there was strong vocal pushback. Clearly, this bag is holding strong as in 2016 I also wondered if people were losing their interest in the Antigona. However, I have always had a soft spot for my Antigona and remember going back and forth attempting to pick the color that I wanted. While light pastel pink isn't a color I typically would find myself carrying, it was the color for me. It̵...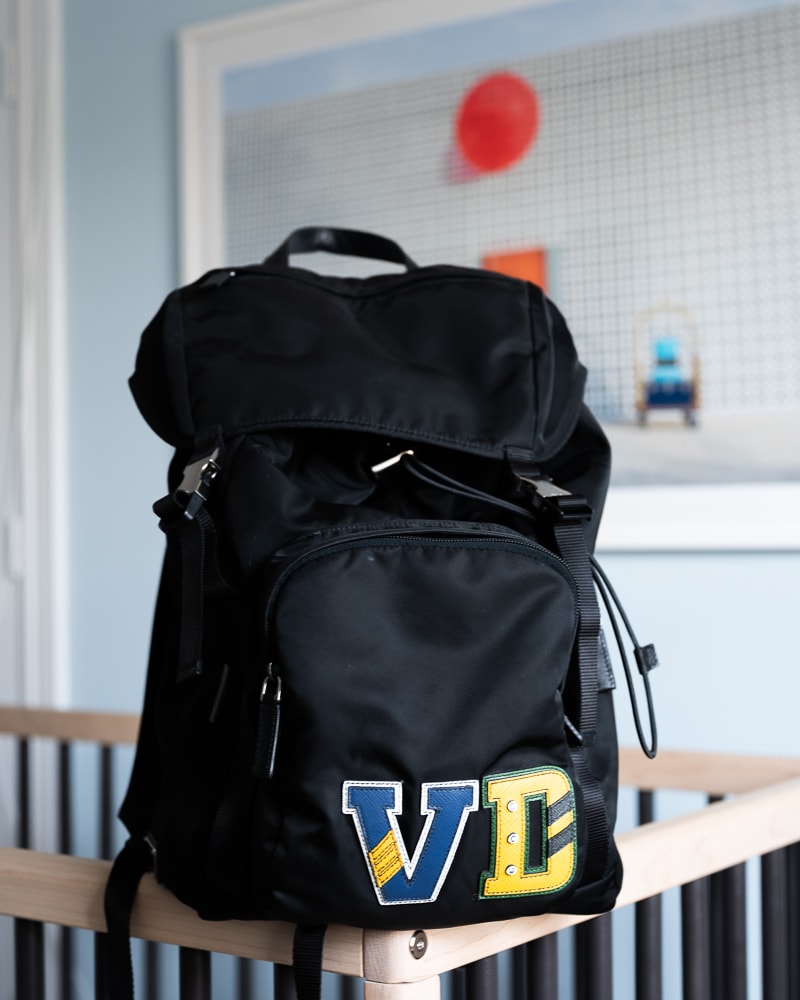 Mini Review: Prada Nylon Backpack
Day 3 and bag 3 is one of the bags I've used most during this past year! Introducing one of my bag workhorses: my Prada Nylon Backback. This bag became my diaper bag after I had Vaughn and though it isn't intended solely for that use, it worked magnificently. This bag was a gift to Vlad a couple years ago from the team at Prada. I realized Vlad and our little guy would share the same initials when we settled on the name Vaughn. This backpack was destined to be turned into 'th


28 of the Best Tie Dye Picks Right Now
Unless you've been laying super low-key the last few weeks, what I'm about to tell you will come as no surprise. Tie dye is back, big time, and IT. IS. EVERYWHERE. From DIY project ideas popping up across social media channels to the pages of our favorite online shopping destinations, this new but old trend is impossible to ignore. In the past, tie dye was reserved for the hippies and free spirits of the world, but these days that's no longer the case, with everyone from luxury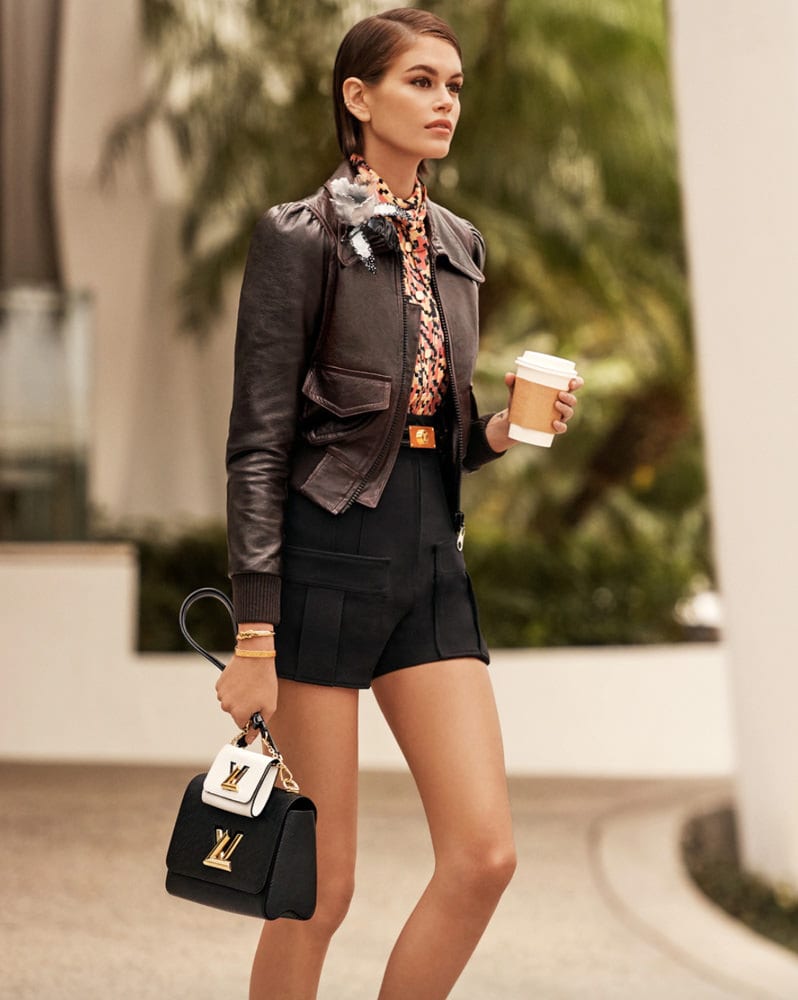 Kaia Gerber Stars Alongside New Twist Bags in Louis Vuitton's Latest Ad Campaign
Louis Vuitton's iconic Twist bag was first introduced at the Cruise 2015 runway show and since then it has become one of the brand's most beloved new classics. The design was creative director Nicolas Ghesquière's reinterpretation of a clutch from the house's archives: the Epi Trapeze clutch. The Twist bag is characterized by its unmistakably bold silver hardware, which as its name states, twists to open and close. When in the locked position, the hardware creates an iconic ...


Mini Review: Gucci Horsebit Hobo
Day 2 of #stayhomewithbags is a double whammy, as it's #throwbagthursday as well! I dug deep to find this Gucci Horsebit Hobo, arguably one of the bags that started it all for me. The year was 2005 and Jessica Simpson had multiple versions of this bag, and I became obsessed (check out The Many Bags of Jessica Simpson part 1 and part 2 – girl has some great bags). I didn't have enough money to purchase it for myself, but funnily enough my dad was on a work trip to NYC and wanted t...


Mini Review: Louis Vuitton Watercolor Aquarelle Speedy 35
I'm taking this time at home to not only keep myself and my family safe, but also to rethink things around the house. As my job focuses on designer bags, I of course have amassed a fairly sizable collection over the years. In an effort to "shop my closet" and rediscover bags that I own from years past, I'll be sharing one bag a day from my own collection. I'm kicking off this series with my Louis Vuitton Watercolor Aquarelle Speedy 35. I bought this bag in 2008 after ...


Introducing: Stay Home With Bags
Over the years, I've amassed a lot of bags, and I mean A LOT of bags. I recently decided I needed to part with some, and just as I was getting ready to take proper inventory and assessment of my closet, our world changed. I see many people who have taken this time at home to organize and clean, and while I'd love to have more time to do that, I constantly find myself juggling my work, my kids, my house, and my mental sanity. It hasn't been easy for any of us, and every person


The Look for Less: Spring Edition!
Spring has always been one of my favorite seasons. Soft pastels, florals, and light colors are some of my favorites, so the spring aesthetic suits my personal style remarkably well. Although this season has been a bit different I am still grateful that warmer weather is here and spring flowers are in bloom. Spring is symbolic of new beginnings and every year I tend to splurge on a new bag or two (or three…) for my collection at the start of the season. There is something intangible about spr...


Taurus Season Is Here and We've Got Your Bagoscope
Taurus: April 20th - May 20th Element: Earth Quality: Fixed Bag: Chanel Classic Flap Earth signs are incredibly loyal and reliable, and you Taurus are as dependable as they come. You're especially caring towards the special people in your life, and when you love, you love hard. You take pride in being someone that others can depend on, and you're also known for your knack of being a superstar hostess with the mostest. You have a drive within you that is unlike that of any other...


The Many Bags of Mindy Kaling As Seen On Instagram
Beloved funny girl Mindy Kaling is winning these days, dressing up her looks with one great bag after the next and she is the bag-loving icon we didn't know we needed. Last week Kaling's Gucci GG Marmont heart-adorned flap bag found its way into our hearts, and after a second look we realized that it was time we took a deeper dive into her closet. The comedic actress-turned author has an affinity for Chanel Wallet on Chain bags and she's certainly not shy about showing them of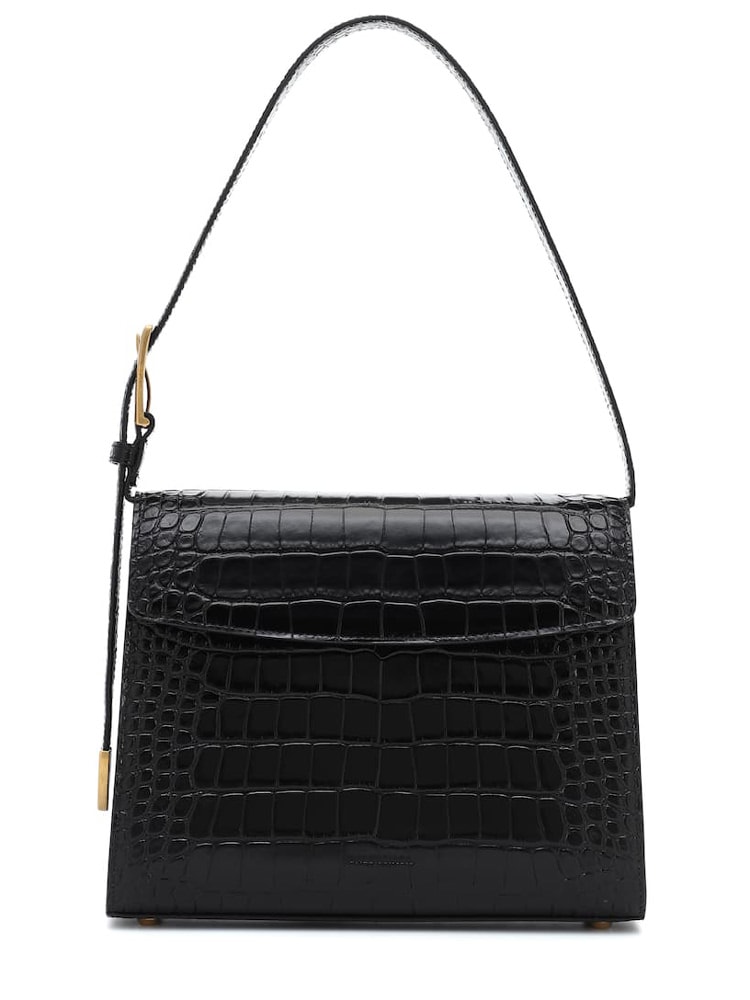 Introducing the Balenciaga Ghost Bag
Balenciaga's creative director Demna Gvasalia has been known for creating some outlandish bags in his 4+ years designing for the brand. There was the fancy Ikea shopping bag tote, and the pre-graffitied City Bag. A few seasons ago, Gvasalia introduced the brand's new all-logo-everything aesthetic, which thanks to its bold lettering, is impossible to forget. Though more recently Gvasalia has toned down the logo elements in his designs, new silhouettes still bear branding that isnR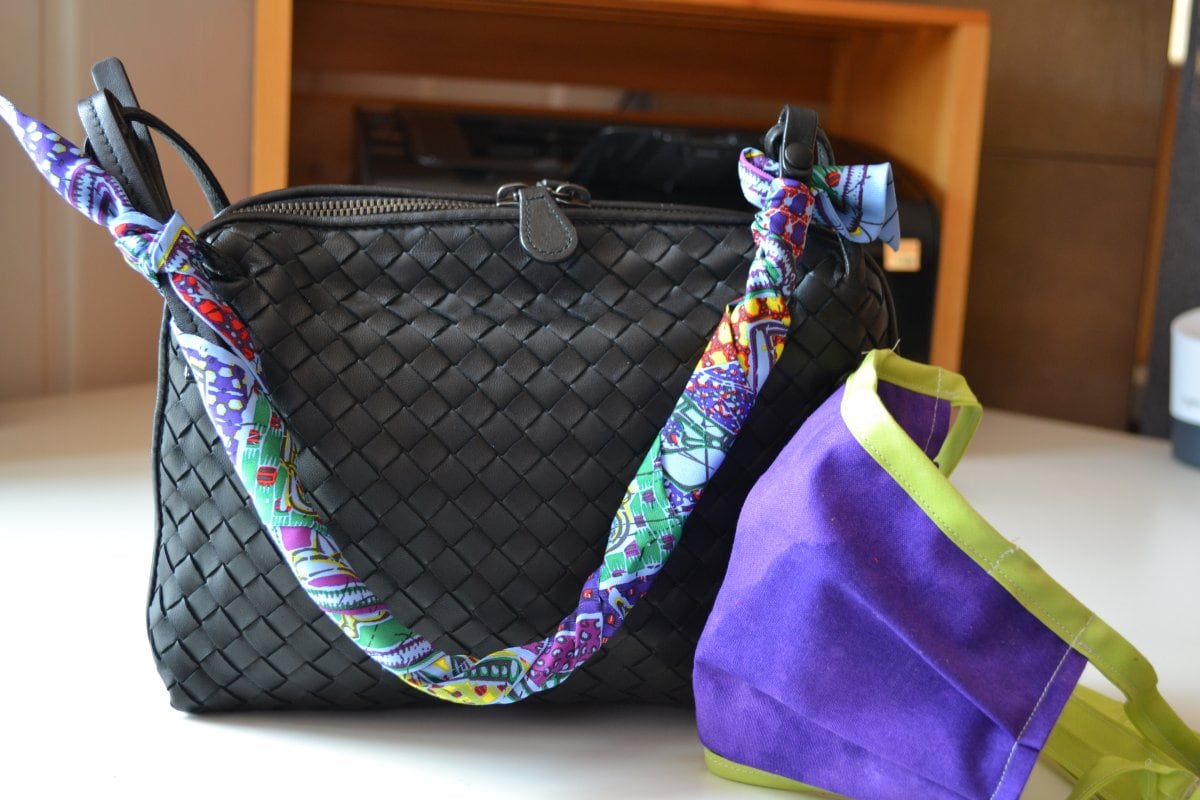 PurseForum Roundup – April 20th
Hello all you purse people out there, how are you doing? We're back with another batch of photos from tPF to brighten up your Monday! I love doing these round ups and taking a look at what is going on in the lives of bag lovers around the world—it really brings joy to my day. Today's picks include spring favorites in bold brights, pretty pastels and more. Let's dive right in! I decided to start my day off by poking around in the "BV at home" thread where I came a...


Gucci's GG Marmont Bags Get a Pretty Pastel Makeover
It was nearly four years ago now that Gucci first introduced its Marmont collection. The bags debuted for fall/winter 2016 and almost instantly they became a beloved choice for celebrities, influencers (oh, but of course), as well as everyday handbag lovers just like us. Since its creation, the Marmont line has been expanded and re-imagined countless times (check out the brand's new canvas version here), and each time we are reminded why we love the Marmont line. Fresh for spring/summer,


CC 59: The Smart Shopper Who Shares a Bag-Loving Bond With Her Mom
In today's installment of Closet Confessionals we're introduced to a Philadelphian who inherited a love of bags from her mother. Though her collection runs deep and includes pieces from some of the most beloved luxury brands, her purchases are well thought out and budgeted for. Shopping for new bags overseas allows this 30-something to take advantage of VAT tax returns, though she isn't shy about shopping the secondary market either. Her biggest purchase was a pre-loved Birkin,


I'm Obsessing Over These Perfect Bag and Jewelry Pairings
As any purse lover knows, accessorizing is an easy and fun way to express your personal style. My adoration of jewelry began at a young age, as my grandmother was an expert in blending fine jewelry with costume pieces. I now find myself doing the same (I learned from the best, after all), and I am slowly but surely building my jewelry collection. Like handbags, jewelry holds a special sentimental value for me. My pieces possess deeper meaning than mere trinkets, and I tend to collect pieces fro


Save 30% off Warm Weather Picks at the MATCHESFASHION Mid-Season Sale
One of our favorite destinations for online shopping, MATCHESFASHION.com, is having a mid-season sale offering 30% off select full-price items. We found over a handful of great items to snag, but you can also view the full selection of seasonal picks on MATCHESFASHION.com. We've got you covered with leggings to wear now and bright, sunny picks to wear later. All of the below items are 30% off the marked price: simply add to cart and enter MID30 at checkout. The post Save 30% off Warm Wea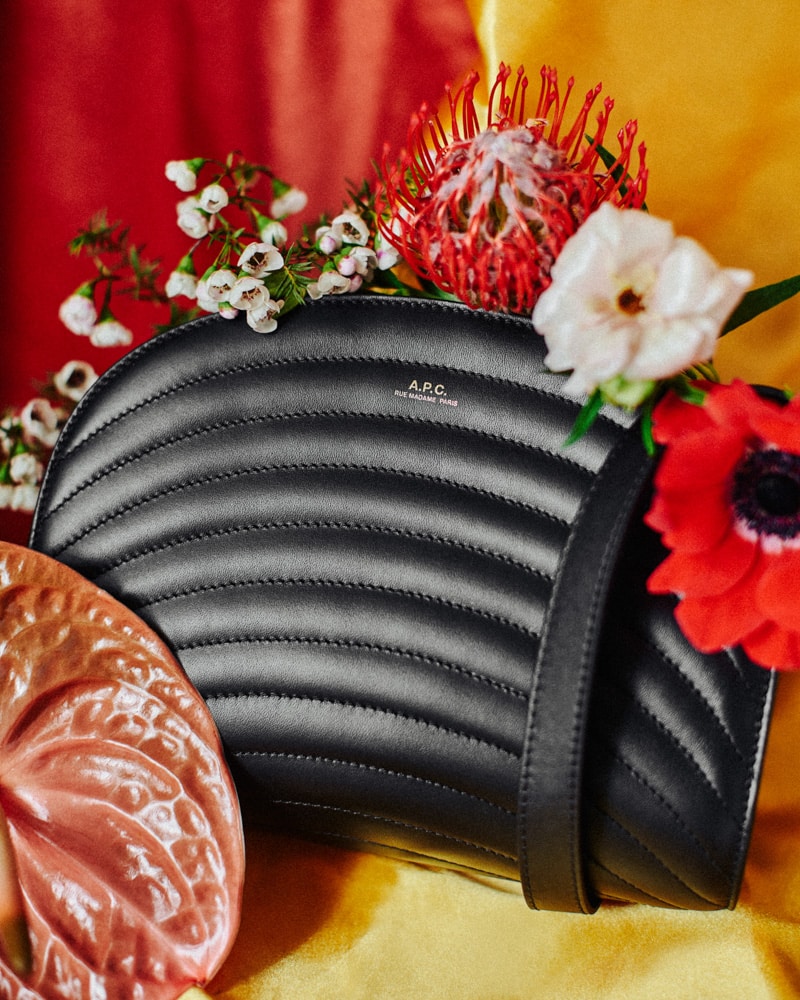 The perfect everyday bag means different things to different people. While some swear by large totes with a seemingly endless interior, others require a crossbody strap, but need less room internally for their daily carries. Some fall in the middle, opting for a roomy satchel that has multiple ways of carry, but isn't an endless black hole like a tote can be. Personally I find that the perfect everyday bag isn't too large, but isn't exactly super small either. Call me goldilo


How Much Popular Louis Vuitton Bags Sell For on the Resale Market
For bag lovers, making the decision to part ways with one of our beloved bags is no easy feat. And while there are many factors that go into the decision behind selling a bag (including lack of use or in need of the extra cash), the deciding factor usually lies with getting a decent return. We've heard from readers and forum members that they are currently looking to part with bags due to the economic climate. In order to make things easier, we combed information in the resale market to cr


Loving Lately: the Row Half Moon Shoulder Bag
Pastel bags are in for spring 2020 (more on that later), and while I typically stick to light neutrals during the warmer months like beige and off-white, this spring there's one cute and colorful bag that I just can't seem to get my mind off of. Enter: The Row Half Moon Shoulder Bag. The yellowy-pastel hue of this bag stole my attention immediately and though it's incredibly simple, I want everything about this bag. While we don't cover The Row as often as we cover other


Our Favorite Style Stars Show Off Their Best Bags On Instagram
Most people I know, myself included, have a love/hate relationship with social media. Instagram can be such a time suck, and I have very often found myself scrolling, scrolling, scrolling and yes, you guessed it, scrolling for hours on end. It annoys me at times, but I'm getting better at setting time limits for myself using the app's activity feature. Real talk, I get frustrated at times with how long I spend on the app, knowing full well I could be reading more of my book or workin


Our Favorite Style Stars Show Off Their Best Bags On Instagram
Most people I know, myself included, have a love/hate relationship with social media. Instagram can be such a time suck, and I have very often found myself scrolling, scrolling, scrolling and yes, you guessed it, scrolling for hours on end. It annoys me at times, but I'm getting better at setting time limits for myself using the app's activity feature. Real talk, I get frustrated at times with how long I spend on the app, knowing full well I could be reading more of my book or workin



The Ultimate International Price Guide: The Chanel Classic Flap Bag
Editors Note: This price guide was originally published in 2015, and is one of the most visited posts on our site. Today we've updated it to reflect the most up to date pricing information available. Although plenty of information factors into the purchase of any particular bag, there's one fact that likely holds more sway than others for almost all shoppers: price. In our Ultimate Bag Guides, we give you a look at how popular bag designs are priced by size, but that information was


Introducing the Givenchy ID93 Bag
Last week, news broke that Givenchy's creative director Clare Waight Keller was leaving her post at the brand. The news came just over a month after the brand presented its fall 2020 runway show at Paris Fashion Week, which we now know was her last. The news was not all that shocking to some, and her departure has been widely discussed throughout the industry. However, her leave is not immediately felt as the brand's current season, as well as the one following, features new designs


Up Your Chain Game With These Trending Picks at Every Budget
Bottega Veneta's The Pouch took fashion by storm last year. It consistently sold out week after week and since then, the brand has introduced a whole line of Pouch bags including various sizes, colors, leathers and materials. Additionally, fresh for Spring 2020, Bottega Veneta introduced a new version with a chunky chain strap, making The Pouch slightly more functional and also incredibly cool and unique. And as with everything designer Daniel Lee touches, this trend (quite literally) turn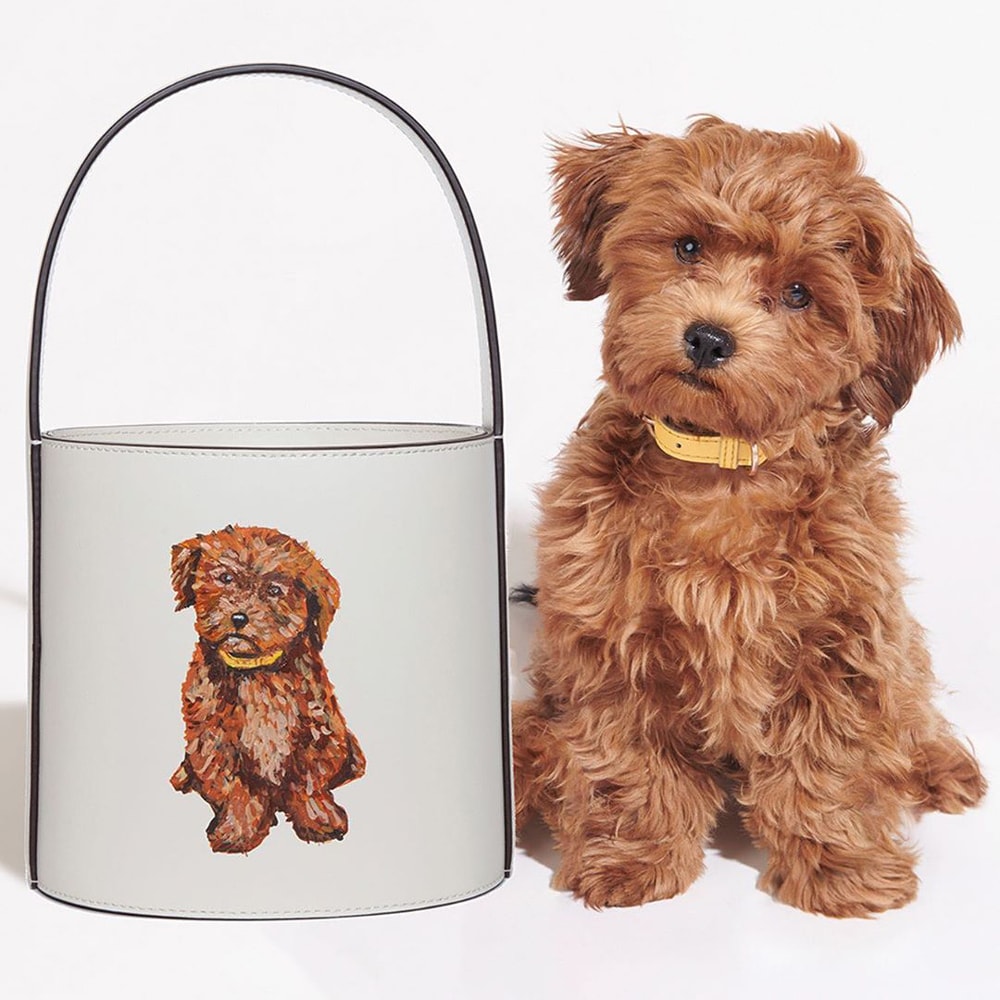 STAUD Just Launched Its Custom Pet Bags Service, and It's Adorable
STAUD has been a go-to for fashionistas for the last couple of years, known for its trendy, yet accessible bags and minimalist designs, the brand burst onto our radar and we haven't looked away since. Now, STAUD is offering a new service that stylish pet-lovers are going to love. Introducing: Custom, hand-painted bags by STAUD, featuring a portrait of your beloved pet. The just-launched service is available via STAUD's website, and customers can choose from two of the brand's


This Just In: Designer Clare Waight Keller is Leaving Givenchy
Over the last few years luxury fashion brands have been playing an ever-changing game of tag, you're it. One day a designer is it and the next they're not. And while three years ago Clare Waight Keller was the it pick for Givenchy, today, she's out. It was announced earlier today that Givenchy's creative director Clare Waight Keller would be leaving her post at the French design house after just three years. Waight Keller was the first-ever woman to be named Artistic Dir