cnn.com in your list

CNN.com - Breaking News, U.S., World, Weather, Entertainment Video News

CNN.com delivers the latest breaking news and information on the latest top stories, weather, business, entertainment, politics, and more. For in-depth coverage, CNN.com provides special reports, video, audio, photo galleries, and interactive guides. News, weather, sports, and services including e-mail news alerts and downloadable audio/video reports.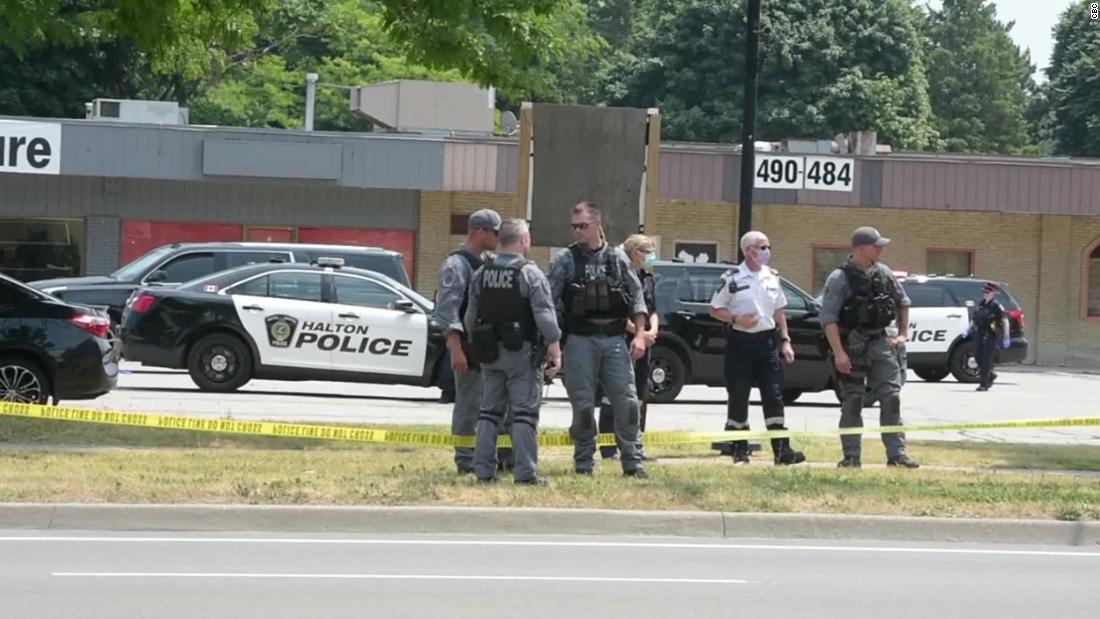 Canadian mobster killed in shooting, police say
A Canadian man whose family has been linked to convictions for bombings, extortion and murders died in a shooting Friday in Burlington, Ontario, according to the Halton Regional Police Service and CNN affiliate CBC.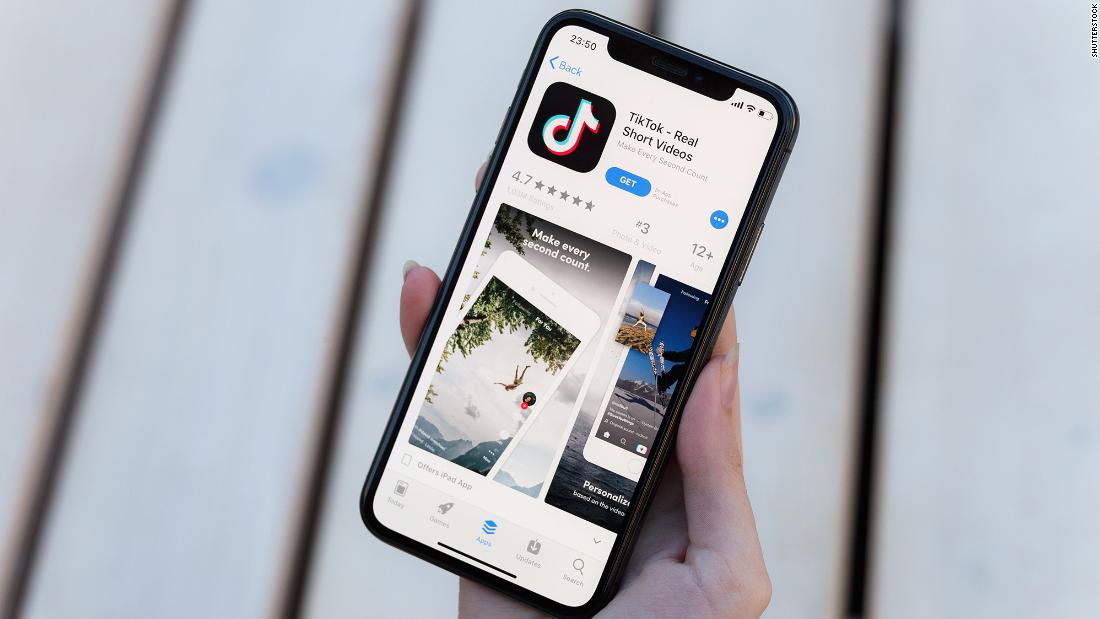 Analysis: A new world war over technology
Nations and companies around the world are being sucked into a running battle over the future of technology between the United States and China, forcing them to choose sides in a conflict that is fracturing global supply chains and pushing businesses out of lucrative markets.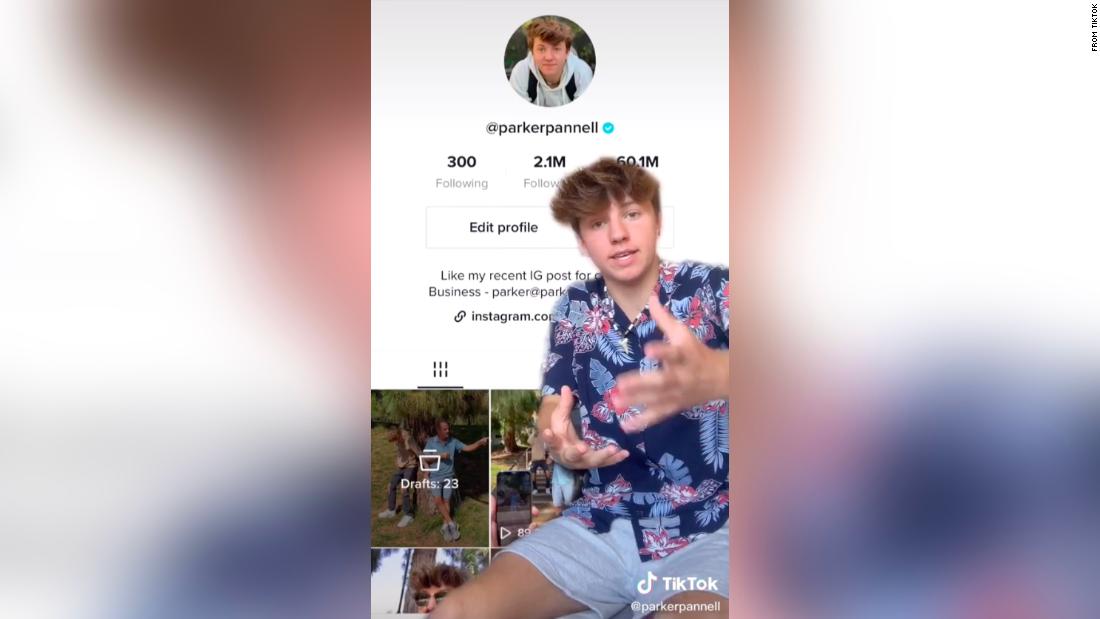 TikTok users panic as Trump admin considers banning app
Parker Pannell woke up on Thursday to a frantic call from a friend saying that views and likes on TikTok had suddenly reset to zero. The 16-year-old, who has 2.1 million followers on TikTok, panicked, immediately checked the app and started livestreaming to his fans. Perhaps, Pannell thought, this signaled TikTok was going down permanently.


White 'Hamilton' actors learn about race
Besides transforming Broadway and delivering maybe the most memorable history lesson ever, "Hamilton" also broke ground by being intentional about diversity in its casting.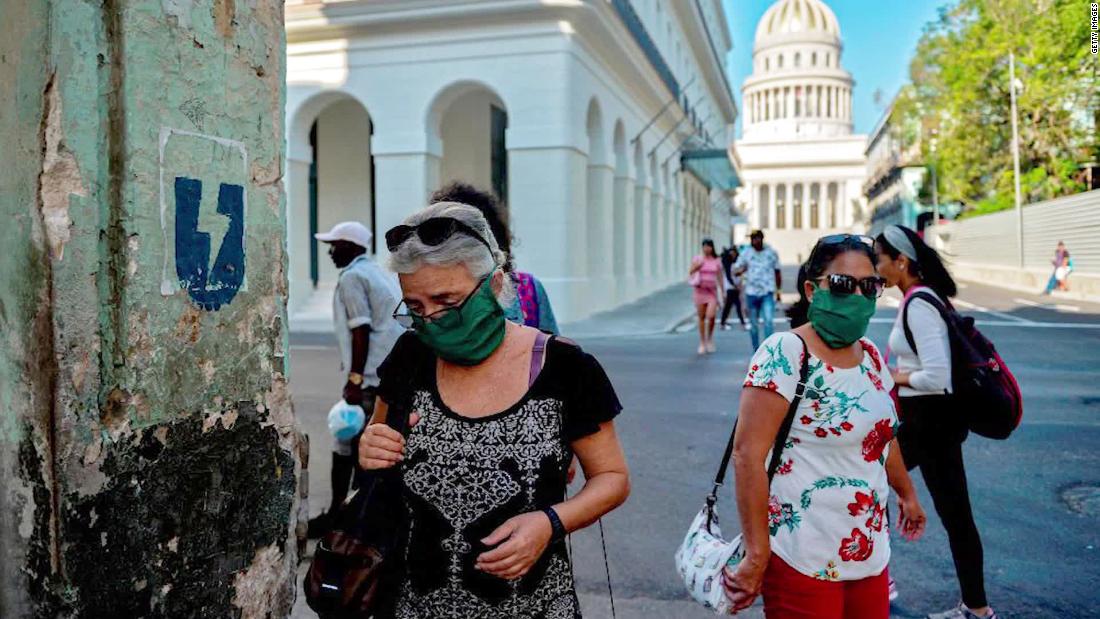 How Cuba managed to flatten the curve
More than 121,000 people have died from coronavirus in the Caribbean and South America, but as CNN's Patrick Oppmann reports, the island nation of Cuba has managed to flatten the curve.


Pediatrician: The truth about reopening schools during Covid
We all know that schools play a central and crucial role in the lives of children. But President Donald Trump, without clear plans to contain the coronavirus in communities where it is currently surging, has threatened to defund schools that don't open up in the fall. This move would be detrimental to children, their parents and teachers, adding more fear and confusion during an already chaotic time. (As CNN's Tami Luhby writes, the President can't unilaterally cut current federal support of s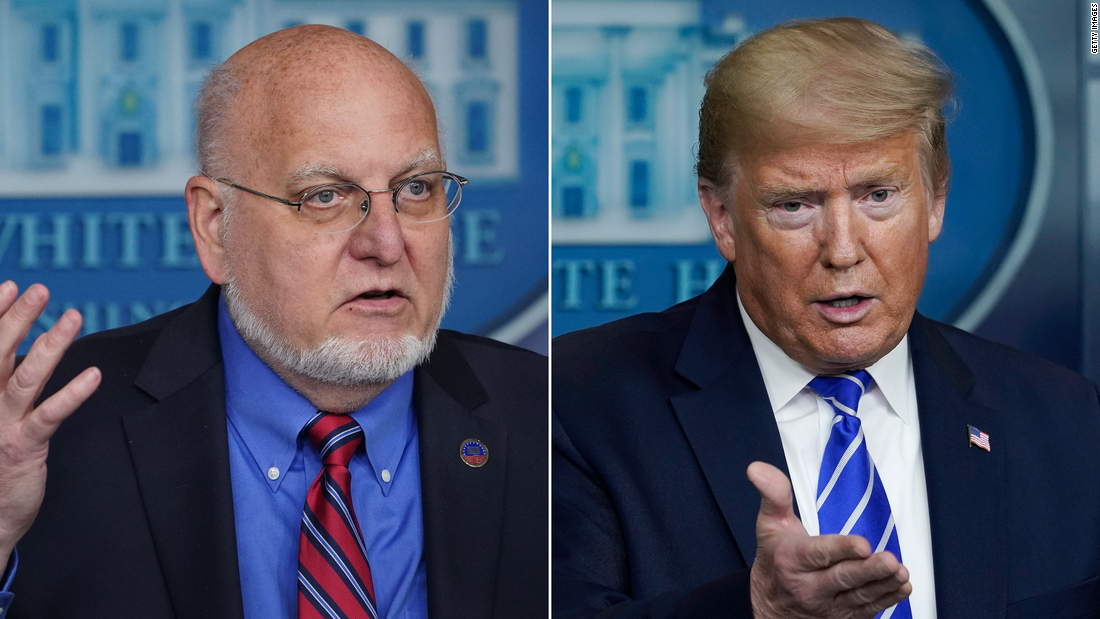 NYTimes: Internal CDC documents warn reopening schools is 'highest risk'
Internal documents from the US Centers for Disease Control and Prevention warned that fully reopening K-12 schools and universities would be the "highest risk" for the spread of coronavirus, according to a New York Times report, as President Donald Trump and his administration push for students and teachers to return in-person to classrooms.


7 tips to make you a Slack power user
For years, Slack has been popular among tech startups, media companies and retailers as a tool for employees to chat and collaborate. But as many people have shifted to working from home during the pandemic, services like Slack have become more crucial.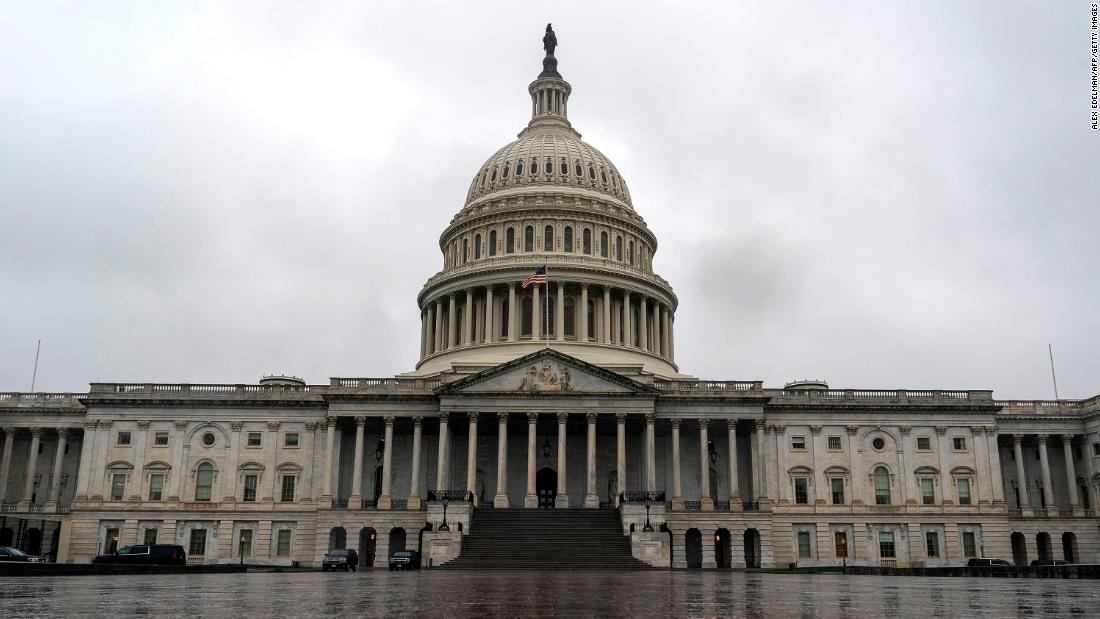 Analysis: Senate Democratic candidates are raising tons of money. That matters.
Senate Democratic candidates from Montana to Maine are raising eye-popping amounts of money this year, per campaign officials. Montana's Steve Bullock took in $7.7 million, while Maine's Sara Gideon raked in more than $9 million -- and those are just a couple of the big hauls this past quarter. That's big news given that Democrats need just a net pickup of three to four seats for control of the Senate, depending on who wins the presidential race.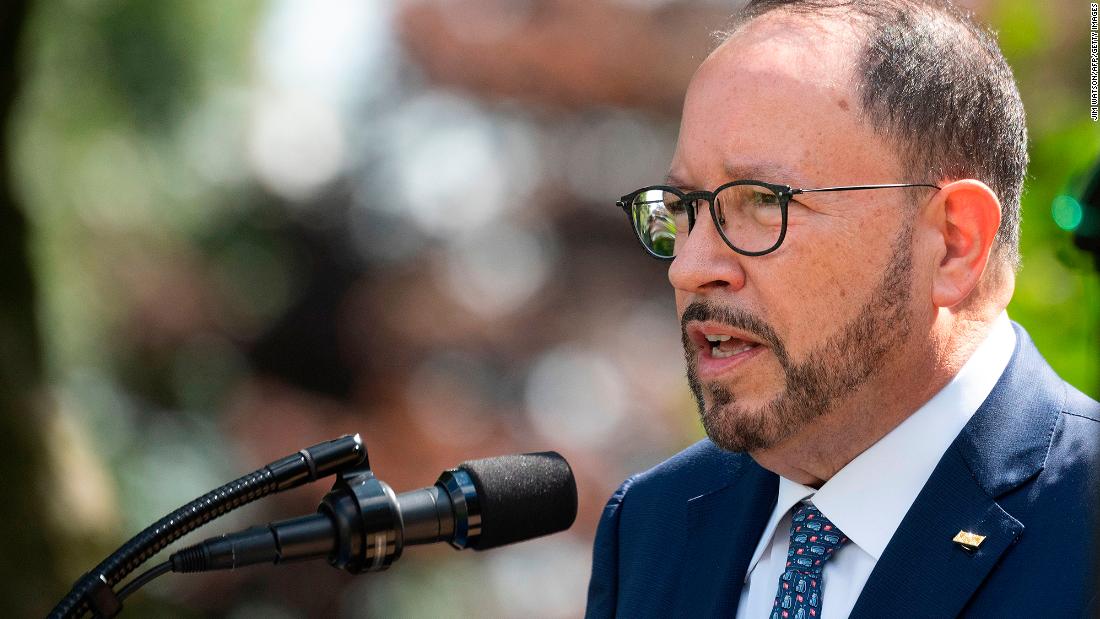 Opinion: Goya was a staple in Latino households. It likely won't be anymore
Adios, Goya! That seemed to be the prevailing sentiment on social media after Goya Foods CEO Robert Unanue praised President Trump at a White House ceremony on Thursday afternoon. Speaking at a Rose Garden event, Unanue said, "We're all truly blessed, at the same time, to have a leader like President Trump who is a builder." He compared Trump to his grandfather, an immigrant from Spain who founded the company in 1936. Almost at once, a backlash ensued on social media, under hashtags like #Goyawa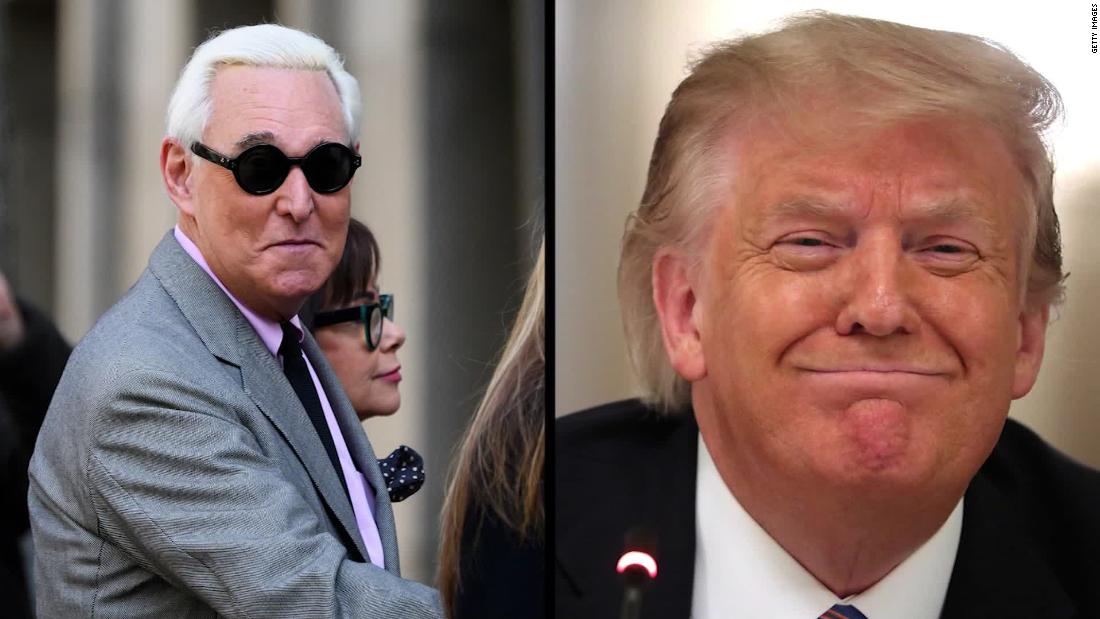 Opinion: The rage behind Trump's action on Roger Stone
President Donald Trump, thrown back on his heels by a growing number of events, circumstances and political adversaries he cannot master, snatched back a bit of control Friday by commuting the sentence of Roger Stone, one of his earliest and most steadfast political allies.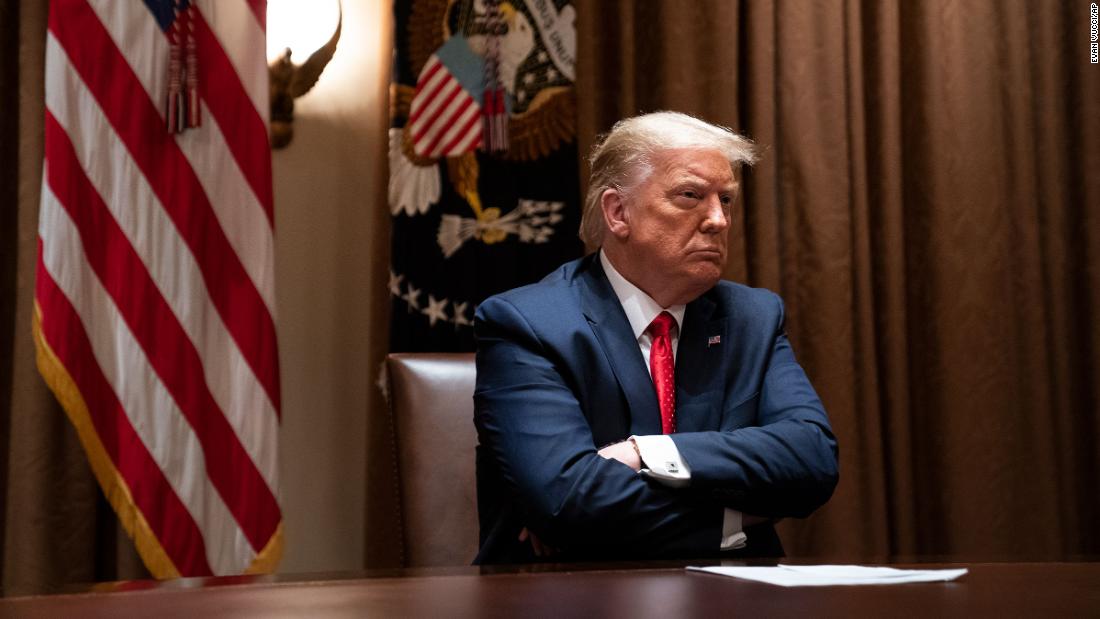 Business leaders ask Trump to keep DACA
A group of top business leaders asked US President Donald Trump in a letter on Saturday to keep a program that protects nearly 800,000 young immigrants from deportation, stating that the economic recovery from the pandemic could be hurt if it is rescinded.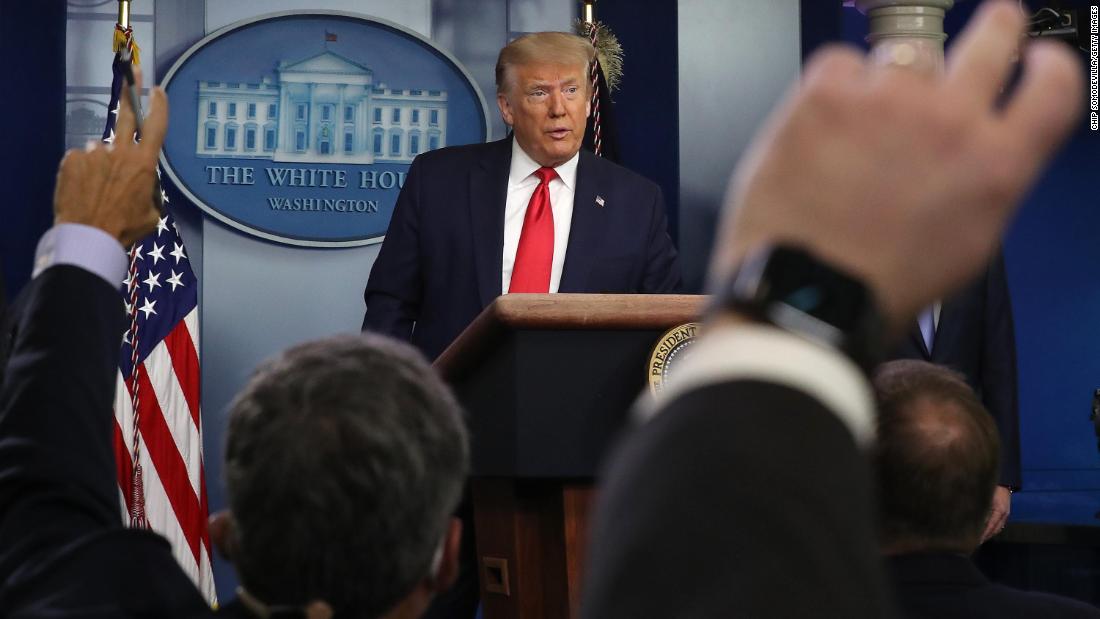 Opinion: What Trump learned from Newt Gingrich
When the going gets tough, President Donald Trump distracts. This is the essence of his media strategy: give journalists the red meat of controversy and they won't be able to resist the temptation. With the President's will to say or do almost anything -- such as tweeting out the video of a supporter yelling "White Power!" to protesters at the Villages retirement community in Florida -- he's confident that his Twitter feed and his blistering rallies might give him some wiggle room to survive in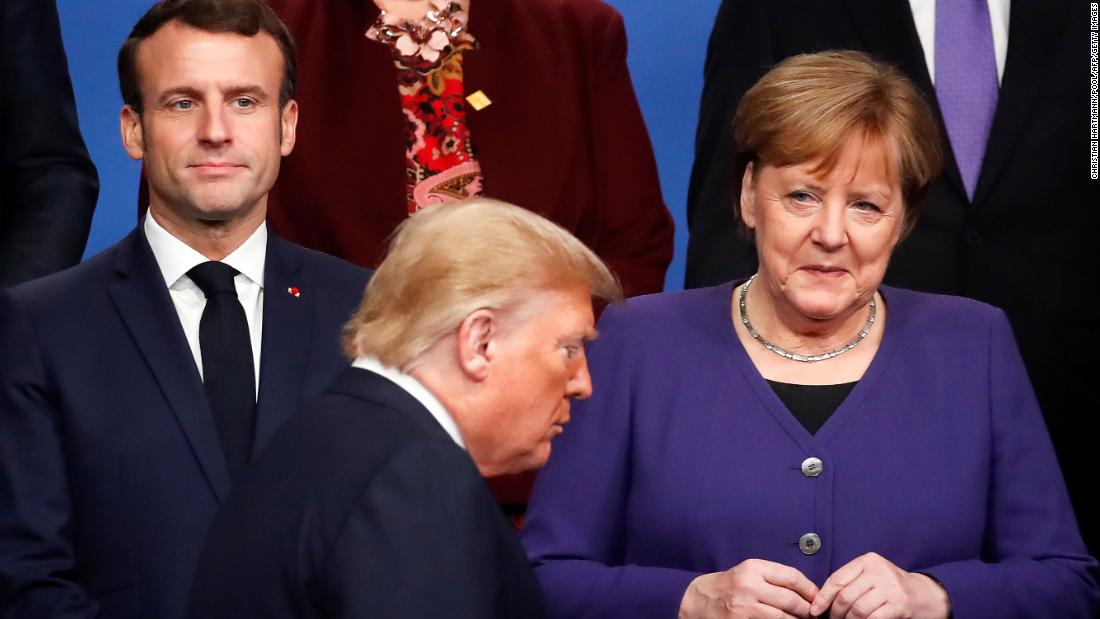 Merkel: You can't fight the pandemic with lies
German Chancellor Angela Merkel appeared to take a shot at President Donald Trump in a speech to the European Parliament. "As we are experiencing firsthand, you cannot fight the pandemic with lies and disinformation any more than you can fight it with hate or incitement to hatred," she said.


Opinion: What the prospect of a new 'Wonder Years' offers America
I had my own "wonder years" -- and I bet most of you did, too. The emotional connections triggered by ABC's "The Wonder Years" throughout its five-year run (1988-93) were so deeply familiar to those of us who grew up in the 1960s, or even earlier, that it didn't seem to matter that it focused on a White middle-class family on Long Island when Lyndon Johnson's presidency gave way to Richard Nixon's -- even if that setting felt out of step with our lived experience in real life.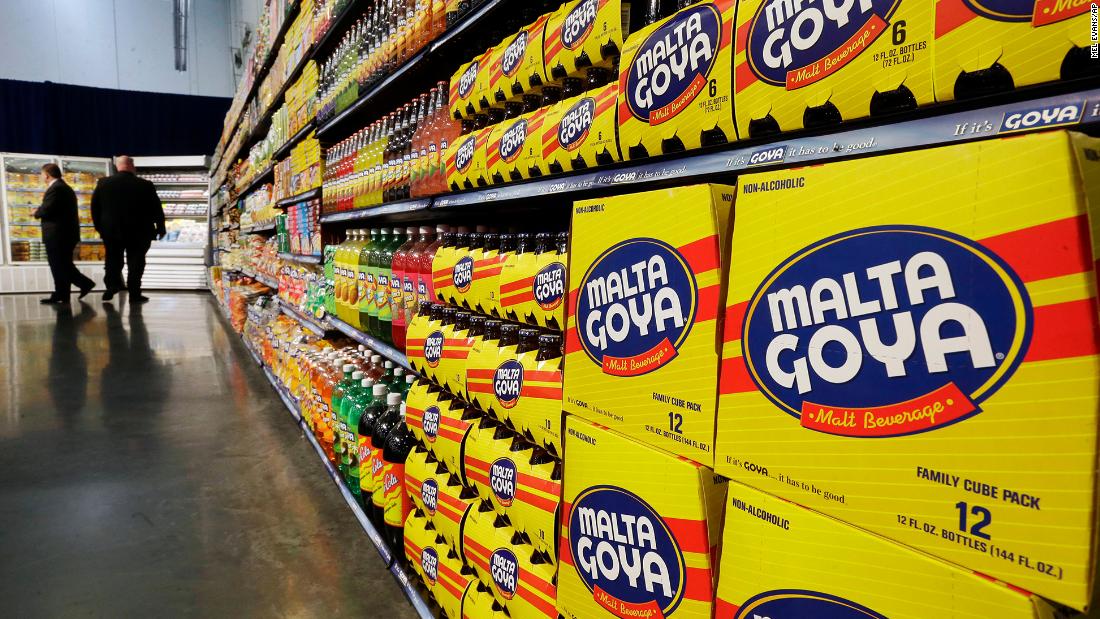 Opinion: Latinos will keep cooking...without Goya
Like most of my friends and family I have Goya products in my cupboard. Adobo, Sazón with Coriander and Anatto, Sofrito (Tomato, though sometimes I'll get the Recaito Cilantro, and black and pink beans.)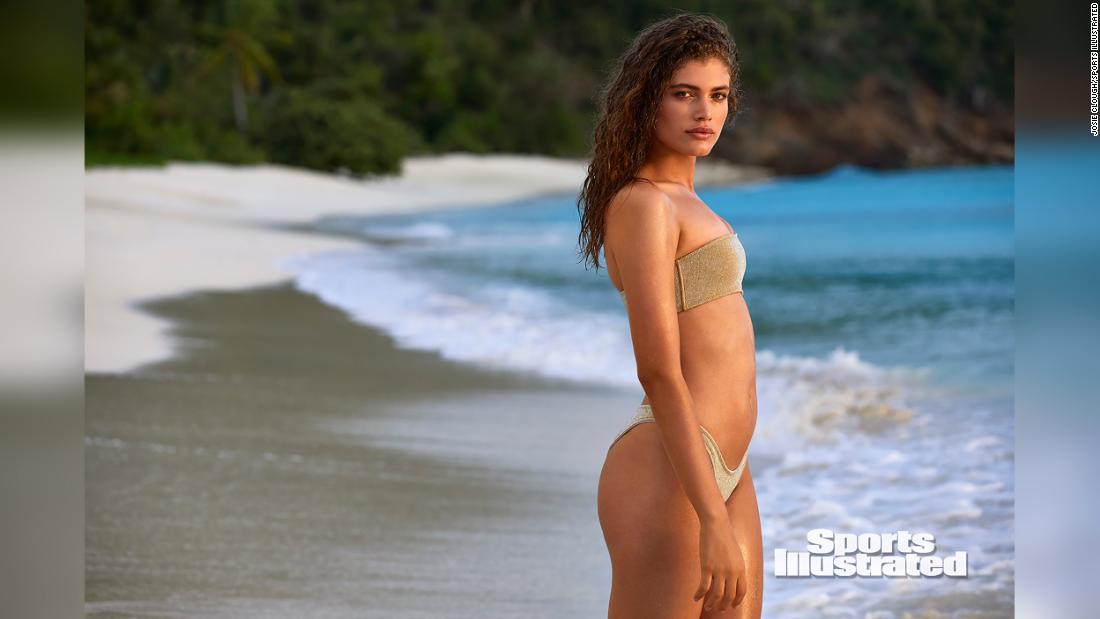 Valentina Sampaio becomes Sports Illustrated's first trans model
She is no stranger to making history. In 2017 she became the first trans woman to appear on the cover of Vogue Paris. Two years later, she was the first openly transgender model to be hired by Victoria's Secret. Now in 2020, 23-year-old Valentina Sampaio continues to break barriers in the modeling industry by becoming the first trans woman to be featured by Sports Illustrated Swimsuit Issue.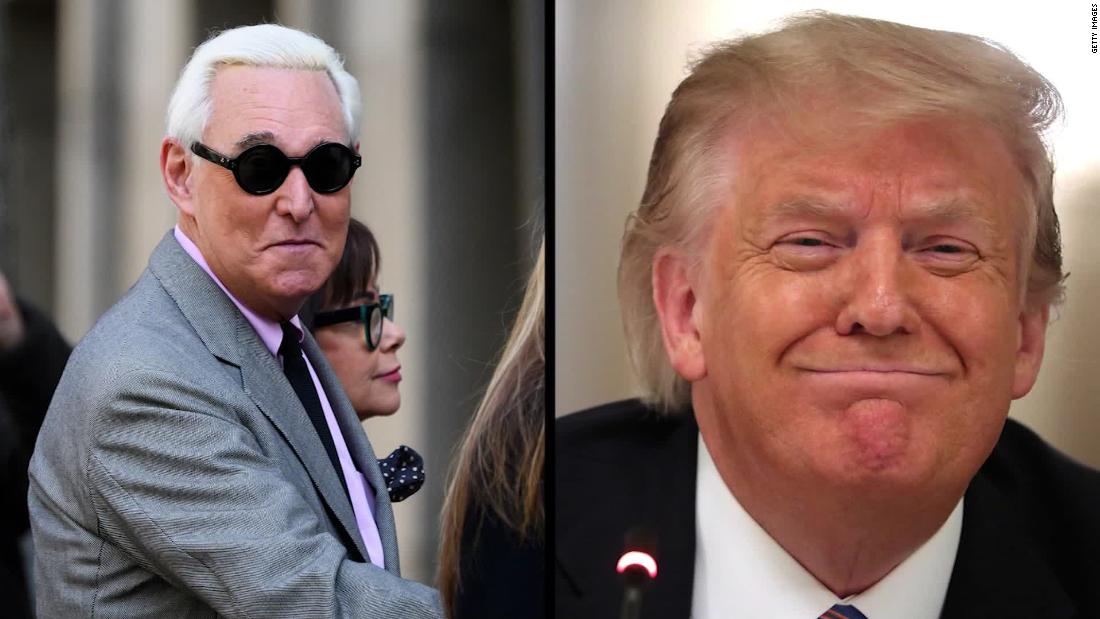 Hear Preet Bharara's theory on why Trump granted clemency
President Donald Trump commuted the prison sentence of his longtime friend Roger Stone, who was convicted of crimes that included lying to Congress in part, prosecutors said, to protect the President. CNN's Jeffrey Toobin and Preet Bharara weigh in on the decision.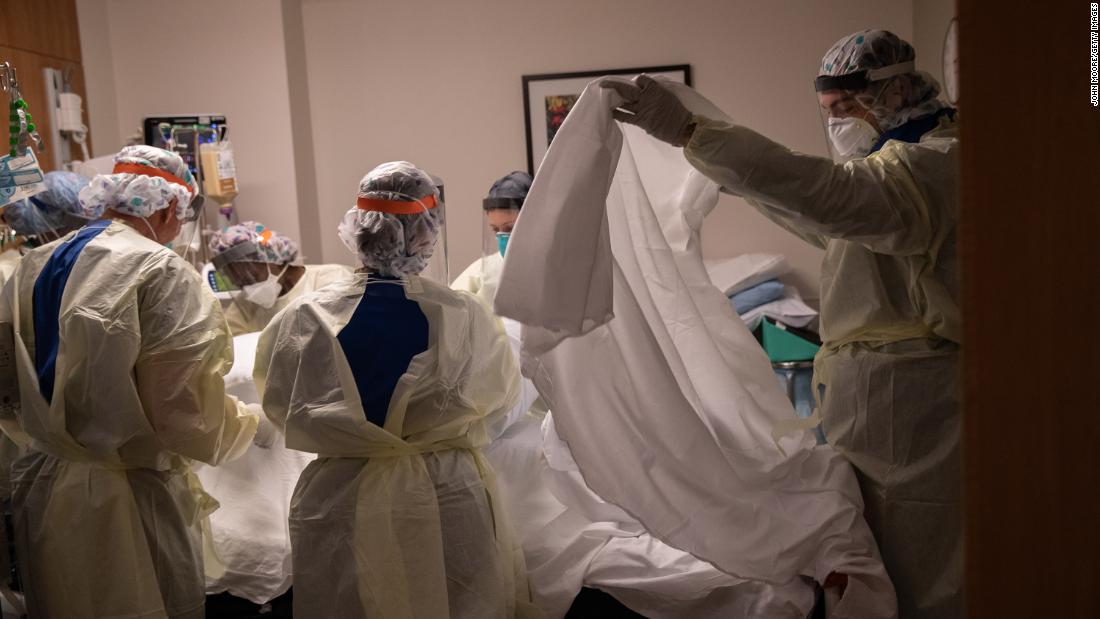 New York: How coronavirus affects the entire body
Coronavirus damages not only the lungs, but the kidneys, liver, heart, brain and nervous system, skin and gastrointestinal tract, doctors said Friday in a review of reports about Covid-19 patients.


Chick-fil-A cancels Cow Appreciation Day
Chick-fil-A, the chicken fast-food chain boasting bovines as its mascot, has postponed its upcoming Cow Appreciation Day, an annual event in which customers dress up in cow attire to get free food.