Study identifies unique cells that may drive lung fibrosis
This is one of the first comprehensive looks at lung cells using a technology called single-cell RNA sequencing. Instead of examining a mash-up of many cells from a tissue sample, single-cell sequencing allowed researchers in this study to closely examine the individual cells that make up the lungs; to identify their function, and ultimately understand the molecular changes that may be driving the disease.


Critical early step of the visual process uncovered
The key components of electrical connections between light receptors in the eye and the impact of these connections on the early steps of visual signal processing have been identified for the first time, according to new research.


A complex gene program initiates brain changes in response to cocaine
Researchers used single-nucleus RNA sequencing to compare transcriptional responses to acute cocaine in 16 unique cell populations from the brain nucleus accumbens. The atlas is part of a major study that used multiple cutting-edge technologies to describe a dopamine-induced gene expression signature that regulates the brain's response to cocaine. The study shows neurobiological processes that control drug-related adaptations and reveals new information about how transcriptional mechanisms regul


Contracting COVID-19: lifestyle and social connections may play a role
Current research indicates that unhealthy lifestyle choices, including smoking and lack of exercise, along with emotional stressors like social isolation and interpersonal conflicts are important risk factors for developing upper respiratory infections. It is possible these same factors also increase the risk of contracting COVID-19.


Bats offer clues to treating COVID-19
Bats carry many viruses, including COVID-19, without becoming ill. Biologists are studying the immune system of bats to find potential ways to 'mimic' that system in humans.


A 'regime shift' is happening in the Arctic Ocean
Scientists find the growth of phytoplankton in the Arctic Ocean has increased 57 percent over just two decades, enhancing its ability to soak up carbon dioxide. While once linked to melting sea ice, the increase is now propelled by rising concentrations of tiny algae.


Safer CRISPR gene editing with fewer off-target hits
The CRISPR system is a powerful tool for the targeted editing of genomes, with significant therapeutic potential, but runs the risk of inappropriately editing ''off-target'' sites. However, a new study shows that mutating the enzyme at the heart of the CRISPR gene editing system can improve its fidelity.


Women who deliver by C-section are less likely to conceive subsequent children
Women who deliver their first child by cesarean section (C-section) are less likely to conceive a second child than those who deliver vaginally, despite being just as likely to plan a subsequent pregnancy, according to researchers. The team followed more than 2,000 women for three years after they delivered their first child.


New evidence of long-term volcanic, seismic risks in northern Europe
An ancient European volcanic region may pose both a greater long-term volcanic risk and seismic risk to northwestern Europe than scientists had realized, geophysicists report. The densely populated area is centered in the Eifel region of Germany, and covers parts of Belgium, the Netherlands, France and Luxembourg.


Distorted passage of time during the COVID-19 lockdown
A survey conducted in the U.K. suggests that social and physical distancing measures put in place during the Covid-19 pandemic significantly impacted people's perception of how quickly time passed compared to their pre-lockdown perceptions.


Brain benefits of exercise can be gained with a single protein
A little-studied liver protein may be responsible for the well-known benefits of exercise on the aging brain, according to a new study in mice. The findings could lead to new therapies to confer the neuroprotective effects of physical activity on people who are unable to exercise due to physical limitations.


Scientists urge caution, further assessment of ecological impacts above deep sea mining
A new study argues that deep-sea mining poses significant risks, not only to the area immediately surrounding mining operations but also to the water hundreds to thousands of feet above the seafloor, threatening vast midwater ecosystems. Further, the scientists suggest how these risks could be evaluated more comprehensively to enable society and managers to decide if and how deep-sea mining should proceed.


Study sheds light on how cancer spreads in blood
A new study sheds light on proteins in particles called extracellular vesicles, which are released by tumor cells into the bloodstream and promote the spread of cancer. The findings suggest how a blood test involving these vesicles might be used to diagnose cancer in the future, avoiding the need for invasive surgical biopsies.


What happens when food first touches your tongue
A new study might explain why humans register some tastes more quickly than others, potentially due to each flavor's molecular size. The research also provided explanation as to why humans register taste more quickly when food or drink moves over their tongues quickly, as compared to when they are held in their mouth steadily.


Sodium found to regulate the biological clock of mice
A new study shows that increases in the concentrations of blood sodium can have an influence on the biological clock of mice, opening new research avenues for potentially treating the negative effects associated with long distance travel or shift work.


Ways to keep buildings cool with improved super white paints
Materials scientists have demonstrated ways to make super white paint that reflects as much as 98% of incoming heat from the sun. The advance shows practical pathways for designing paints that, if used on rooftops and other parts of a building, could significantly reduce cooling costs, beyond what standard white 'cool-roof' paints can achieve.


Discovery makes microscopic imaging possible in dark conditions
Researchers have discovered a new way to more accurately analyze microscopic samples by essentially making them 'glow in the dark', through the use of chemically luminescent molecules. Current methods of microscopic imaging rely on fluorescence, which means a light needs to be shining on the sample while it is being analyzed. While this method is effective, it also has some drawbacks.


Extreme rainfall events cause top-heavy aquatic food webs
Scientists across seven different sites throughout Central and South America replicated the extreme rainfall events predicted by climate change science. Using the insect larvae that live in the water trapped by bromeliad plants as a model ecosystem, they found that food webs became top-heavy with predators when there were large day-to-day variations in rainfall.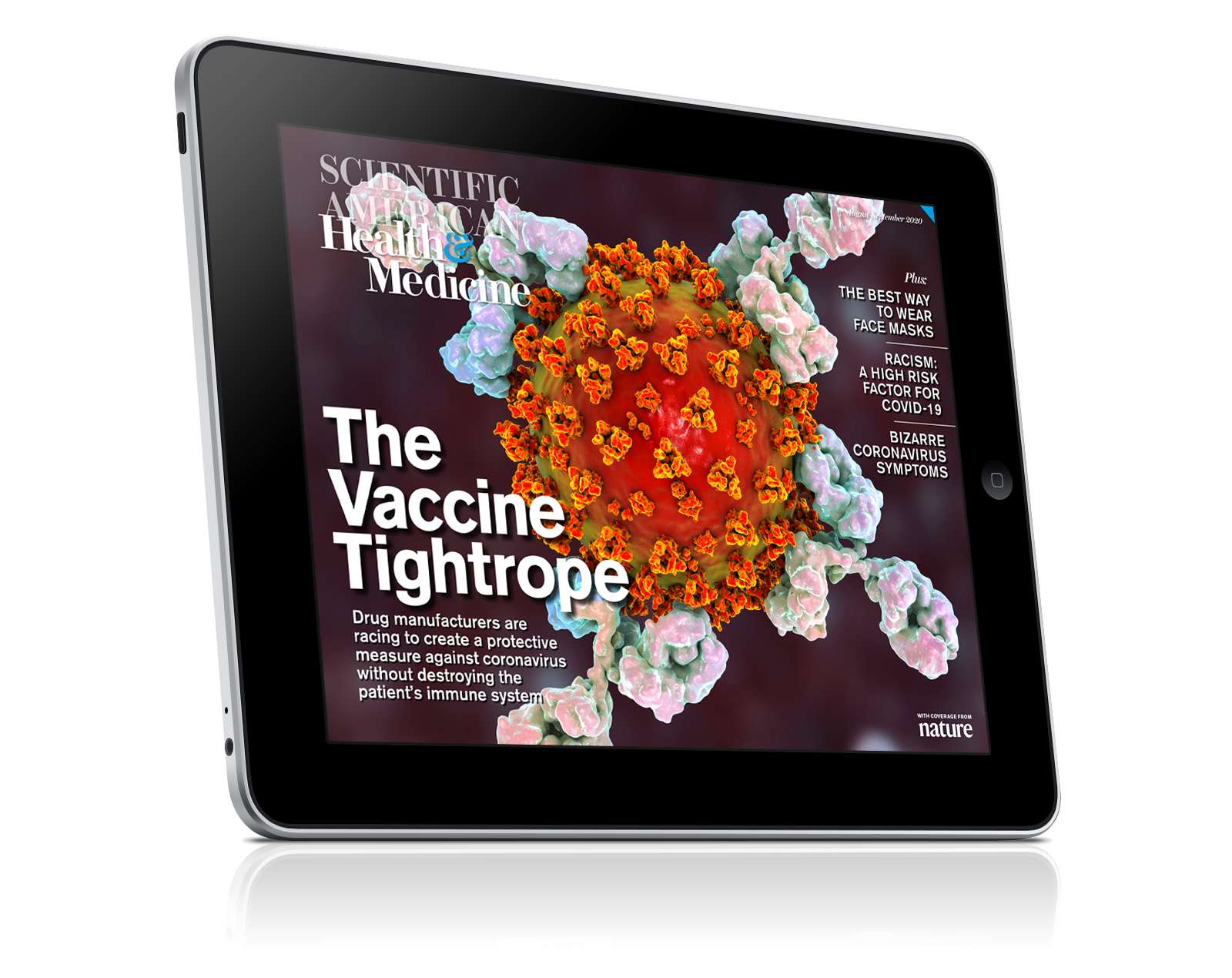 Drug manufacturers are racing to create a protective measure against coronavirus without destroying the patient's immune system -- Read more on ScientificAmerican.com


CT of coronavirus disease (COVID-19) versus CT of influenza virus pneumonia
A new article investigating the differences in CT findings between coronavirus disease (COVID-19) pneumonia and influenza virus pneumonia found that most lesions from COVID-19 were located in the peripheral zone and close to the pleura, whereas influenza virus was more prone to show mucoid impaction and pleural effusion. The more important role of CT during the present pandemic is in finding lesions and evaluating the effects of treatment.


A new look at deep-sea microbes
Microbes found deeper in the ocean are believed to have slow population turnover rates and low amounts of available energy. But a new examination of microbial communities found deeper in seafloor sediments and around hydrocarbon seepage sites has found they have more energy available and a higher population turnover. The deeper sediments in the seepages are most likely heavily impacted by the material coming up from the bottom, which means that the seep could be supporting a larger amount of bio


Care for cats? So did people along the Silk Road more than 1,000 years ago
Common domestic cats, as we know them today, might have accompanied Kazakh pastoralists as pets more than 1,000 years ago. This is indicated by new analyses done on an almost complete cat skeleton found during an excavation along the former Silk Road in southern Kazakhstan. An international research team has reconstructed the cat's life, revealing astonishing insights into the relationship between humans and pets at the time.


Evolution makes the world less ragged
How does evolution impact ecological patterns? It helps smooth out the rough edges, say researchers. A new review of the history of ecological and evolutionary research establishes a framework to better understand evolution's impact on ecosystem patterns.


Fair justice systems need open data access
Researchers are developing an A.I. platform that provides users with access to the information and insights hidden inside federal court records, regardless of their data and analytic skills.


15-foot-long skeleton of extinct dolphin suggests parallel evolution among whales
A report offers a detailed description of the first nearly complete skeleton of an extinct large dolphin, discovered in what is now South Carolina. The 15-foot-long dolphin (Ankylorhiza tiedemani comb. n.) lived during the Oligocene -- about 25 million years ago -- and was previously known only from a partial rostrum (snout) fossil.


Native bees also facing novel pandemic
There is growing evidence that another 'pandemic' has been infecting bees around the world for the past two decades, and is spreading: a fungal pathogen known as Nosema.


Therapy delivered electronically more effective than face to face
In this evidence review, researchers identified 17 randomized control trials comparing therapist-supported cognitive behavioural therapy delivered electronically to face to face cognitive behavioural therapy. The studies were conducted between 2003 and 2018 in the United States, Australia, Netherlands, Switzerland, Sweden and the United Kingdom


The best (and worst) materials for masks
It's intuitive and scientifically shown that wearing a face covering can help reduce the spread of the novel coronavirus that causes COVID-19. But not all masks are created equal, according to new research.


'Bystander Effect' not exclusive to humans
A rat is less likely to help a trapped companion if it is with other rats that aren't helping, according to new research that showed the social psychological theory of the ''bystander effect'' in humans is present in these long-tailed rodents.


The effects of smartphone use on parenting
Parents may worry that spending time on their smartphones has a negative impact on their relationships with their children. However, a new comprehensive analysis found that this is unlikely to be the case.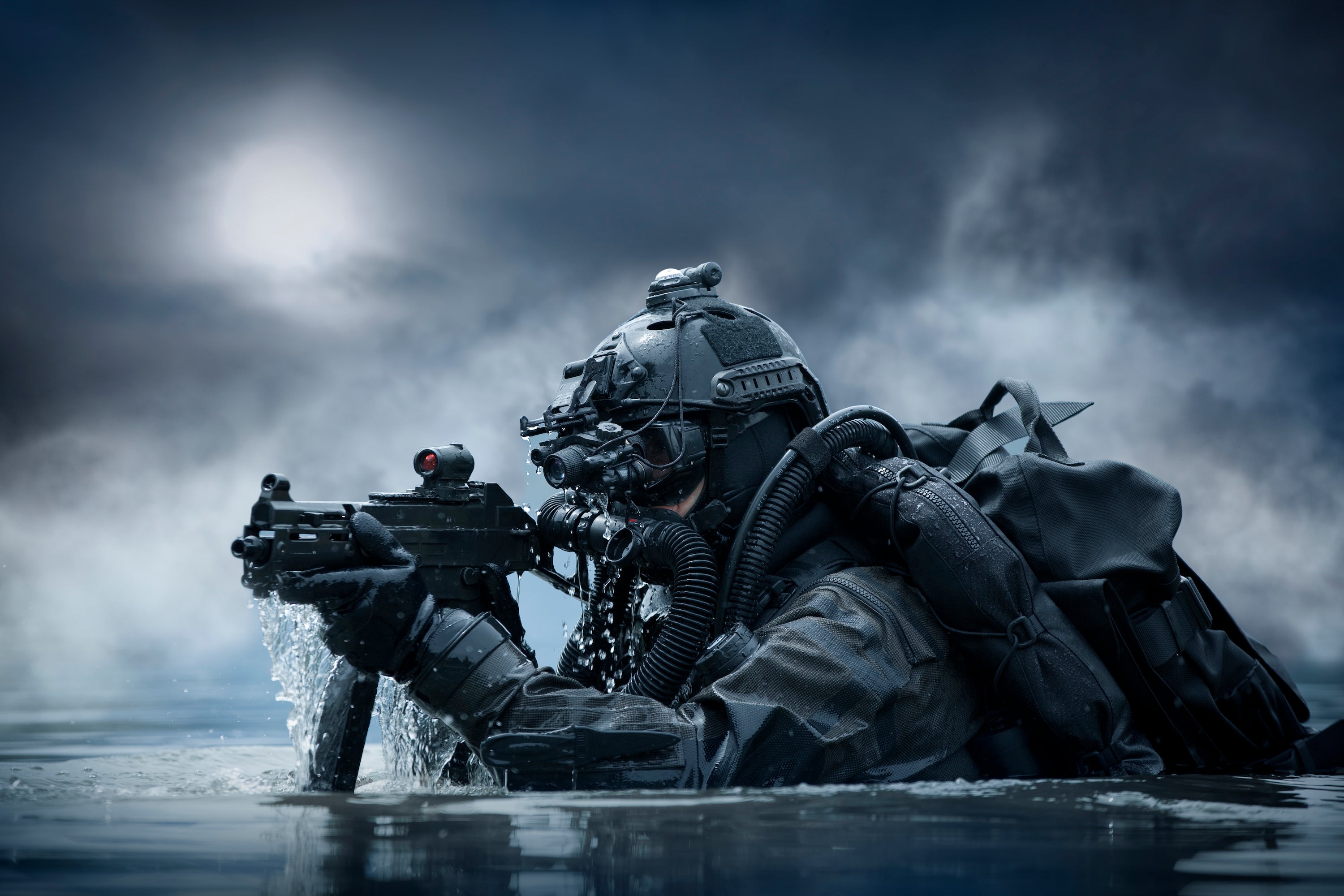 Let's Defund the Pentagon, Too
We must begin moving beyond militarism, as Martin Luther King urged more than 50 years ago -- Read more on ScientificAmerican.com


Stress testing 'coral in a box'
Coral death is impacting oceans worldwide as a consequence of climate change. The concern is that corals cannot keep pace with the rate of ocean warming. In particular, because a temperature increase of only one degree Celsius can make the difference between healthy and dying coral reefs. Some corals, however, are more resistant to increasing temperatures. In order to effectively protect coral reef habitats, it is important to identify which corals and reef sites are more resistant and thus have


Study could rewrite Earth's history
New research has found evidence to suggest that the Earth's first continents were not formed by subduction in a modern-like plate tectonics environment as previously thought, and instead may have been created by an entirely different process.


Neutralizing antibodies in the battle against COVID-19
An important line of defense against SARS-CoV-2 is the formation of neutralizing antibodies. These can eliminate the intruders and have great potential to be used for prevention and treatment of SARS-CoV-2 infection. Researchers have elucidated how these antibodies develop and have isolated potent SARS-CoV-2 neutralizing antibodies.


Tackling coral reefs' thorny problem: Crown-of-thorns starfish
Researchers have revealed the evolutionary history of the crown-of-thorns starfish -- a predator of coral that can devastate coral reefs. Their findings shed light on how the populations of these starfish have changed over time and could potentially help reduce their ecological destruction.


Hearing persists at end of life
Hearing is widely thought to be the last sense to go in the dying process. Now, the first study to investigate hearing in palliative care patients who are close to death provides evidence that some may still be able to hear while in an unresponsive state. Electroencephalography (EEG) was used to measure the dying brain's response to sound. The findings may help family and friends bring comfort to a person in their final moments.


Texas will face driest conditions of the last 1,000 years
Texas' future climate will feature drier summers and decreasing water supplies for much of the state for the remainder of the 21st century -- likely resulting in the driest conditions the state has endured in the last 1,000 years, according to a team of researchers.


New molecular tool precisely edits mitochondrial DNA
The precision editing technologies that have revolutionized DNA editing in the cell nucleus have been unable to reach the mitochondrial genome. Now, researchers have broken this barrier with a new type of molecular editor that can make precise C* G-to-T* A nucleotide changes in mitochondrial DNA. The editor, engineered from a bacterial toxin, enables modeling of disease-associated mtDNA mutations, opening the door to a better understanding of genetic changes associated with cancer, aging, and mo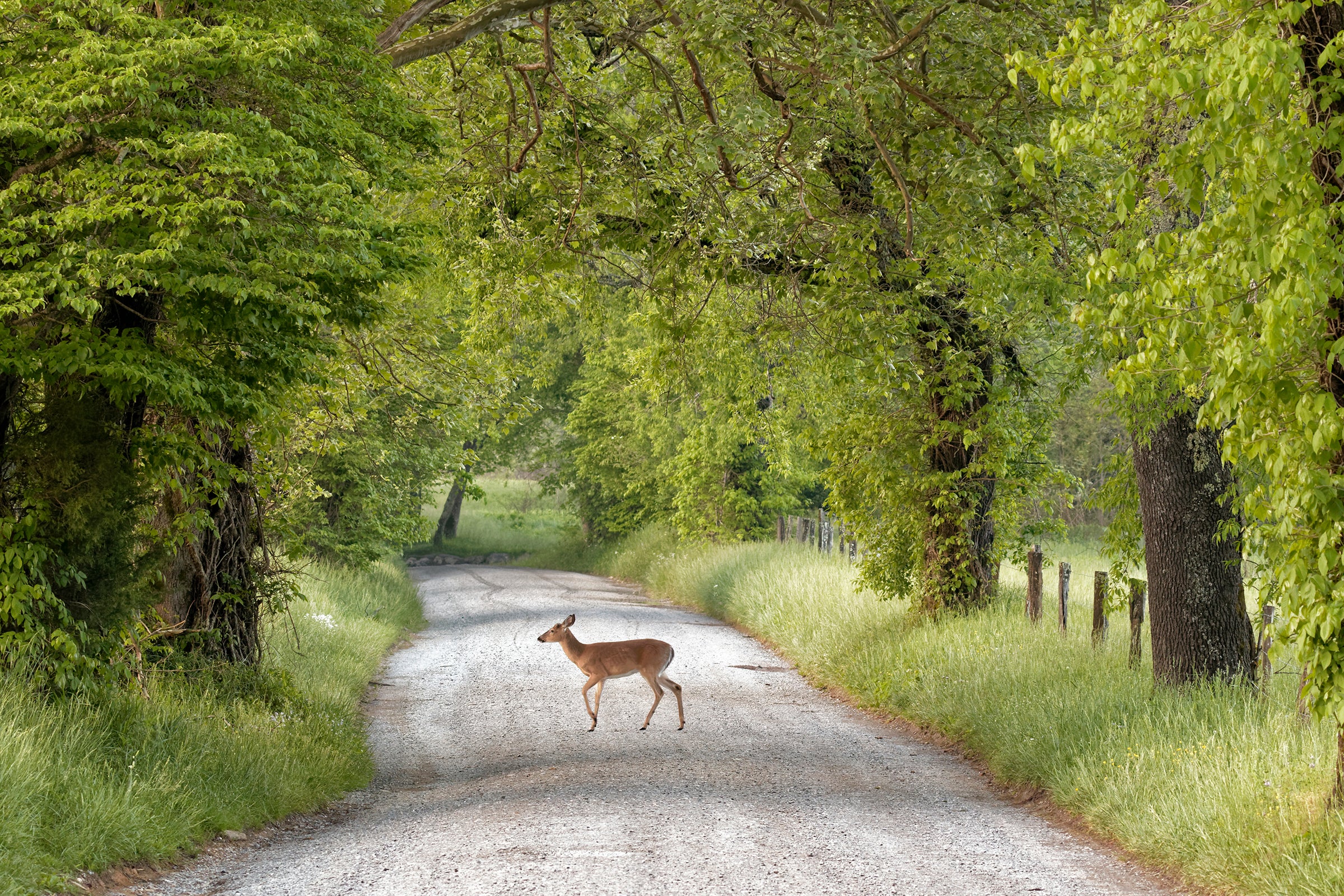 Animals Appreciate Recent Traffic Lull
Researchers saw a third fewer vehicle collisions with deer, elk, moose and other large mammals in the four weeks following COVID-19 shutdowns in three states they tracked. -- Read more on ScientificAmerican.com