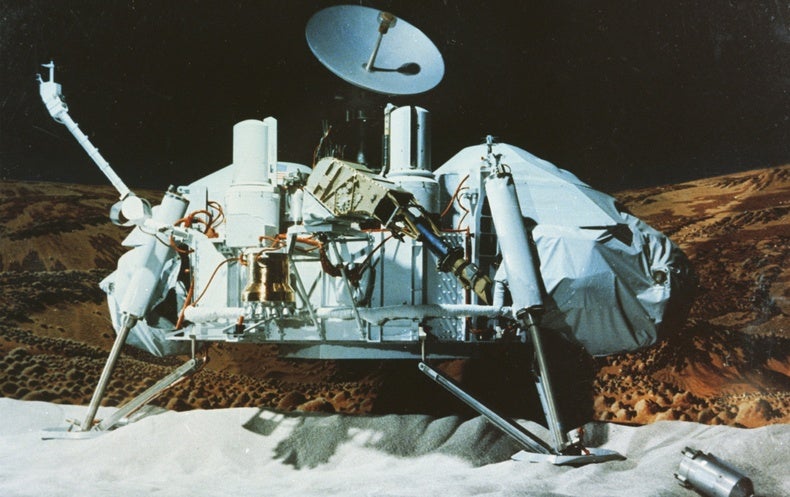 Why Two Moonships Were Better Than One
Engineer John Houbolt pushed for a smaller ship to land on the lunar surface while the command module stayed in orbit around the moon. -- Read more on ScientificAmerican.com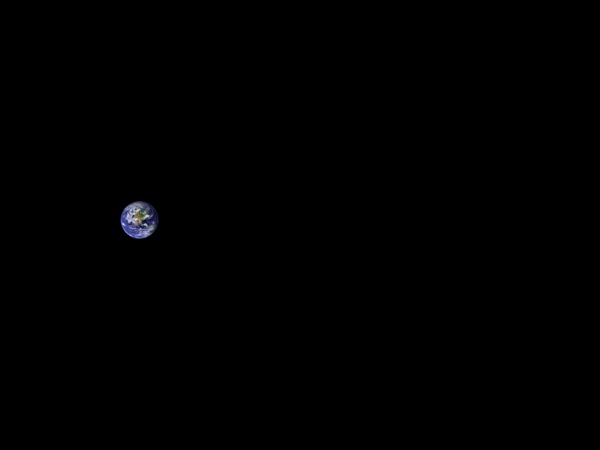 What if our natural satellite didn't exist? -- Read more on ScientificAmerican.com


China's space lab Tiangong 2 destroyed in controlled fall to earth
Beijing (AFP) July 19, 2019 China's Tiangong-2 space lab successfully re-entered the Earth's atmosphere Friday under controlled conditions, completing the latest round of experiments in Beijing's ambitious space programme. Tiangong-2 - or "Heavenly Palace" - was launched into orbit in 2016 and re-entered the earth's atmosphere under control at around 9:06 pm local time (1306 GMT) on Friday, China Manned Space Agency


Music can be a viable alternative to medications in reducing anxiety before anesthesia
Music is a viable alternative to sedative medications in reducing patient anxiety prior to a peripheral nerve block procedure, according to a new study. Patients commonly take sedative medications, like midazolam, prior to the procedure to reduce anxiety. In this study, researchers found a track of relaxing music to be similarly effective to the intravenous form of midazolam in reducing a patient's anxiety prior to the procedure.


Apollo's legacy: A quiet corner of Alabama that is forever Germany
Huntsville, United States (AFP) July 18, 2019 It's not hard to find schnitzel, a quintessential German dish of breaded cutlets, in Huntsville Alabama, the heart of America's Deep South. Every fall, the local military base hosts an Oktoberfest. On Thursdays, the space museum organizes a Biergarten. And on Tuesday evening, at a dinner celebrating the 50th anniversary of the Apollo 11 mission to the Moon, guests at the Space & Rocket


Space crew to blast off for ISS on moon landing anniversary
Baikonur, Kazakhstan (AFP) July 20, 2019 US, Italian and Russian astronauts are set to blast off into space Saturday in a launch coinciding with the 50th anniversary of the Apollo 11 moon landing. Alexander Skvortsov of the Russian space agency Roscosmos, NASA's Andrew Morgan and Luca Parmitano of the European Space Agency will travel to the International Space Station at 1628 GMT from the Baikonur Cosmodrome in Kazakhstan. The


Trump pits Apollo 11 astronauts against NASA chief
Washington (AFP) July 19, 2019 President Donald Trump welcomed surviving Apollo 11 crew members Buzz Aldrin and Michael Collins to the White House Friday, using the occasion to tell his space chief he would prefer to go straight to Mars without returning to the Moon. It is a theme he had touched upon earlier this month in a tweet, and this time drew on the support of the two former astronauts, who are taking part in celeb


50 years ago, humanity's first steps on another world
Washington (AFP) July 20, 2019 Fifty years ago on Saturday, American astronauts Neil Armstrong and Buzz Aldrin became the first humans in history to set foot on the Moon, an event watched on television by half a billion people. Their lunar module, named "Eagle," touched down at 2018 GMT (4:18pm ET) on July 20, 1969. A little over six hours later, at 0256 GMT, Armstrong placed his left foot on the lunar surface, declar


To return to the Moon, astronauts need new spacesuits
Cape Canaveral (AFP) July 19, 2019 Space engineer Pablo de Leon has designed two spacesuit prototypes for the Moon and for Mars, and knows how long development takes. If NASA wants to meet its own deadline of returning to the Moon by 2024, it needs to get a move on. "NASA still doesn't have a suit because the decision was taken suddenly," explained the Argentine engineer, who is the director of a lab at the University of


The exploration of space in 10 key dates
Paris (AFP) July 20, 2019 From the Soviet Union's pioneering satellite to the first man on the Moon 50 years ago, here are 10 key dates in space exploration. - 1957: Sputnik - On October 4, 1957, Moscow launches the first artificial space satellite, Sputnik 1, ushering in the Cold War tussle for the cosmos. The beach ball-sized aluminium sphere takes 98 minutes to orbit the Earth and sends back the first mes


Von Braun: Apollo hero, rocket builder for Hitler, father
Huntsville, United States (AFP) July 18, 2019 Wernher von Braun was the rocket engineer who designed the Nazi's dreaded V-2 missile that rained death on Allied cities in World War II, and later the visionary architect behind the Apollo program that put man on the Moon. But to his children, he was also something else: dad. "As a child, he was just my father," said his second daughter Margrit von Braun, who was born in Huntsville, Al


Shedding light on darker parts of our genetic heritage
More than half of our genome consists of transposons, DNA sequences that are reminiscent of ancient, extinct viruses. Transposons are normally silenced by a process known as DNA methylation, but their activation can lead to serious diseases. Very little is known about transposons but researchers in an international collaboration project have now succeeded for the first time in studying what happens when DNA methylation is lost in human cells. These findings provide new insight into how changes...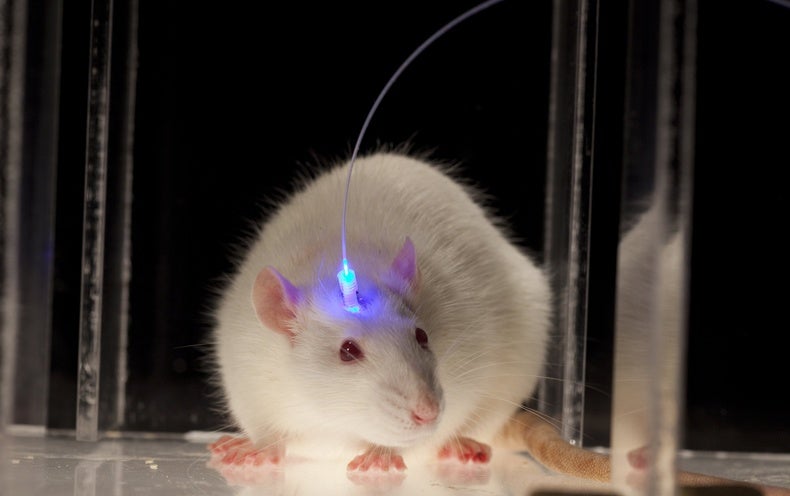 How to Make a Mouse Hallucinate
A real-time capture of brain-circuit activity shows how simple it is to change what an animal sees -- Read more on ScientificAmerican.com


Atomically precise models improve understanding of fuel cells
Simulations from researchers in Japan provide new insights into the reactions occurring in solid-oxide fuel cells by using realistic atomic-scale models of the electrode active site based on microscope observations instead of the simplified and idealized atomic structures employed in previous studies. This better understanding of how the structures in the cells affect the reactions could give clues on ways to improve performance and durability in future devices.


Transfer of oncogene in colon cancer cells demonstrated
For years, doctors and scientists have known very little about why patients can receive drugs successfully for months, or even years, before developing a drug resistance. Now researchers propose that there is a cellular as well as molecular cause to this phenomenon in colon cancer, with potential application to other similarly aggressive cancers as well.


Genetic similarities of osteosarcoma between dogs and children
A bone cancer known as osteosarcoma is genetically similar in dogs and human children, according to the results of a new study. The findings could help break the logjam in the treatment of this deadly disease, which hasn't seen a significant medical breakthrough in nearly three decades.


This AI Solves The Rubik's Cube Way Better Than You
(Credit: rcherem/shutterstock) In 1974, an architecture professor named Erno Rubik built a movable piece of art to help his students understand three-dimensional problems. Though his own creation took him more than a month to solve, it soon became an iconic puzzle game, the Rubik's cube.  The goal of the game is to re-arrange the faces of a cube decorated with 54 multi-colored squares so that each face shows a solid block of color. There are 43 quintillion potential ways to ar...


Biologist leads pioneering study on stress
A biologist conducted a pioneering research study that could help us to better understand the role of dopamine in stress resilience in humans through analyzing wild songbirds. This study could lead to increased prevention and treatment of stress-related disorders.


Gene linked to severe liver damage
Researchers have found that a gene known as AEBP1 may play a central role in the development, severity and potential treatment of liver disease. One of the study's major findings is that AEBP1 regulates the expression of a network of at least nine genes related to fibrosis: AKR1B10, CCDC80, DPT, EFEMP1, ITGBL1, LAMC3, MOXD1, SPP1, and STMN2.


Hearing loss tied with mental, physical, and social ailments in older people
Hearing loss has a profound impact on older people, as it can lead to anxiety, restricted activity, and perhaps even cognitive decline and dementia. Research has examined associations of hearing loss with outdoor activity limitations, psychological distress, and memory loss in people aged 65 and over. All three conditions were significantly worse when there was hearing loss. The findings support early interventions such as use of hearing aids.


Elon Musk Confirms SpaceX's Starhopper Survived Recent Fireball
An artist rendition of Starship on a future flight in space. (Credit: SpaceX) In a series of Twitter responses, SpaceX CEO Elon Musk confirmed Starhopper, the prototype for the company's next generation of spacecraft, survived what appeared to be an explosion during a recent test. On Tuesday, July 16, Starhopper had undergone a "static fire test" to check recently added Raptor engines on a testing pad in Boca Chica, Texas. But about five seconds after the test, a fireball s...


Flexible user interface distribution for ubiquitous multi-device interaction
Researchers have developed mobile software platform technology that allows a mobile application (app) to be executed simultaneously and more dynamically on multiple smart devices. Its high flexibility and broad applicability can help accelerate a shift from the current single-device paradigm to a multiple one, which enables users to utilize mobile apps in ways previously unthinkable.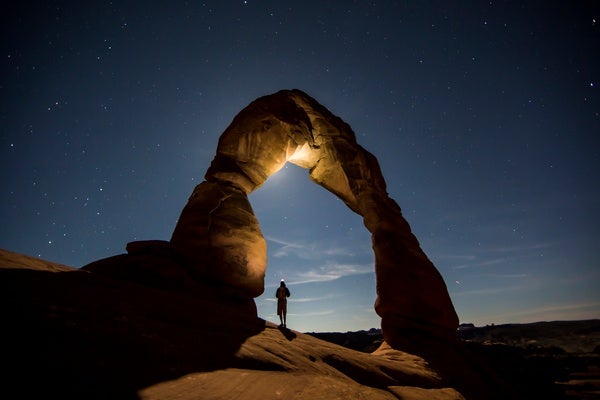 It's an uncomfortable feeling, but it pushes us to seek a deeper understanding of the world around us -- Read more on ScientificAmerican.com


Turkestan cockroach selling online is a companion of the common household cockroach
The Turkestan cockroach (commonly known as the red runner roach or rusty red roach), which is popular as food for pet reptiles, has an interneuron extremely sensitive to sex pheromones emitted by American cockroaches, providing evidence that the Turkestan cockroach is phylogenetically close to the American cockroach and the smoky brown cockroach belonging to the genus Periplaneta.


Smart irrigation model predicts rainfall to conserve water
A predictive model combining information about plant physiology, real-time soil conditions and weather forecasts can help make more informed decisions about when and how much to irrigate. This could save 40 percent of the water consumed by more traditional methods, according to new research.


NASA: Last month was the warmest June on record. Will July turn out to be the warmest month ever observed?
Satellite image of a wildfire blazing in in the Qeqqata Kommunia of western Greenland. The image consists of data acquired by a Sentinel satellite on July 14th, 2019 in the infrared and visible parts of the electromagnetic spectrum. (Source: Copernicus Sentinel Data processed by Pierre Markuse) Last month has gone into the books as the warmest June on record, beating out 2016 by a comfortable margin, according to the latest global analysis by NASA. Now, more than half way through


One Small Scoop, One Giant Impact for Mankind
Just before Neil Armstrong climbed back into the lunar module, he scooped up a few last-minute soil samples--which upturned our understanding of planetary formation. Christopher Intagliata reports. -- Read more on ScientificAmerican.com


Many of the deadliest cancers receive the least amount of research funding
Many of the deadliest or most common cancers get the least amount of nonprofit research funding, reports a new study. 'Embarrassing' or stigmatized cancers, like lung and liver, are underfunded. Colon, endometrial, liver and bile duct, cervical, ovarian, pancreatic and lung cancers were all poorly funded compared to how common they are and how many deaths they cause, the study found. In contrast, breast cancer, leukemia, lymphoma and pediatric cancers were all well-funded, respective to their im


Successful application of machine learning in the discovery of new polymers
As a powerful example of how artificial intelligence (AI) can accelerate the discovery of new materials, scientists in Japan have designed and verified polymers with high thermal conductivity -- a property that would be the key to heat management, for example, in the fifth-generation (5G) mobile communication technologies. Their study highlights the great advantages of machine learning methods over traditional ways of searching for high-performance materials.


Boosting the discovery of new drugs to treat spinal cord injuries using zebrafish
A research team led by Leonor Saúde, Principal Investigator at Instituto de Medicina Molecular, in partnership with the company Technophage, SA, has designed a simple and efficient platform that uses zebrafish to discover and identify new drugs to treat spinal cord lesions. This study is the proof-of-concept for the use of this zebrafish platform that, combined with drug repurposing, has the potential to accelerate the translation period from the discovery to the clinics.


This deep neural network fights deepfakes
Researchers have developed a deep neural network architecture that can identify manipulated images at the pixel level with high precision by studying the boundaries of objects in the image.


Bridging the nanoscale gap: A deep look inside atomic switches
A team of researchers has gained unprecedented insight into the inner workings of an atomic switch. By investigating the composition of the tiny metal 'bridge' that forms inside the switch, their findings may spur the design of atomic switches with improved performance.


Why Do Mosquitos Love Biting Some People More Than Others?
Mosquitos are an annoyance to all — but some people seem to attract them far more than others. (Credit: mycteria/Shutterstock) As I slept unaware beneath the stars one night in early July, what I can only assume to be a legion of mosquitoes declared war against my forehead. I've been a mosquito magnet as long as I can remember, so I should have foreseen the itchy misery they would deliver upon my face. I offered them an exposed patch of flesh, they took it. Eight times. But ...


Air Force releases request for proposals for new ICBM system
Kirtland AFB NM (AFNS) Jul 17, 2019 The Air Force released a request for proposals for its Ground Based Strategic Deterrent intercontinental ballistic missile weapon system program July 16. The request is for the weapon system's Engineering and Manufacturing Development phase and includes five production lot options to produce and deploy the weapon system. The two contractors for GBSD's current Technology Maturation an


Visceral leishmaniasis diagnostic tests
Accurate and timely diagnosis of the tropic disease visceral leishmaniasis (VL) is one of the pillars for reducing VL deaths. Currently available serological tests for diagnosing VL vary widely in their performance and may, as a whole, be inadequate for VL diagnosis, researchers report.


DARPA Announces Microsystems Exploration Program
Washington DC (SPX) Jul 17, 2019 Over the past few decades, DARPA's Microsystems Technology Office (MTO) has enabled revolutionary advances in electronics materials, devices, and systems, which have provided the United States with unique defense and economic advantages. To continue its path of successful electronics innovation, DARPA has announced a new MTO effort called the Microsystems Exploration program. The Microsyst


NASA funding is helping students build cubesats
Tucson AZ (SPX) Jul 18, 2019 University of Arizona researchers will use $3 million in NASA funding over three years to research the low-gravity surface environments of asteroids, and to provide students from underrepresented backgrounds the opportunity to design, build and operate CubeSats, or miniature satellites at the UA. The project was selected through NASA's Minority University Research and Education Project Ins


Discovering how diabetes leads to vascular disease
A team scientists and physicians has identified a cellular connection between diabetes and one of its major complications -- blood vessel narrowing that increases risks of several serious health conditions, including heart disease and stroke.


Third European service module for Orion to ferry astronauts on Moon landing
Paris (ESA) Jul 18, 2019 NASA and ESA have a long term plan for Europe to deliver the European Service Modules for Orion. With NASA's announcement to bring humans back to the lunar surface before the end of 2024, it was also decided that the third ESA-provided European Service Module will contribute to this mission. The Artemis-3 mission is slated to launch on NASA's Space Launch System in 2024 and will send up to


Take a bath 90 minutes before bedtime to get better sleep
Biomedical engineers have found a way for people to get better shuteye. Systematic review protocols allowed researchers to analyze thousands of studies linking water-based passive body heating, or bathing and showering with warm/hot water, with improved sleep quality.


Newly discovered neural pathway processes acute light to affect sleep
Either to check the time or waste time, people often look at their smartphones after waking in the middle of the night. While this acute burst of light does make it more difficult to fall back to sleep, a new study reports that it won't interfere with the body's overall circadian rhythms.


Largest genomic study on type 2 diabetes in sub-Saharan African populations
Researchers have performed the largest GWAS study on type 2 diabetes in the sub-Saharan African populations, revealing an association between the disease and previously unlinked ZRANB3 gene. By using animal models, their results show that dysfunction of the ZRANB3 gene has major repercussions on insulin production. This link may hold key answers to the treatment of type 2 diabetes in all populations.


Red wine's resveratrol could help Mars explorers stay strong
Washington DC (SPX) Jul 18, 2019 Mars is about 9 months from Earth with today's tech, NASA reckons. As the new space race hurtles forward, Harvard researchers are asking: how do we make sure the winners can still stand when they reach the finish line? Published in Frontiers in Physiology, their study shows that resveratrol substantially preserves muscle mass and strength in rats exposed to the wasting effects of simulated


Mapping the Moon and Worlds Beyond
Tucson AZ (SPX) Jul 18, 2019 In 1972, it took an astronaut going on a spacewalk to do what Lynn Carter now can do with a few mouse clicks over lunch. Carter, a planetary science professor at the Univerity of Arizona Lunar and Planetary Laboratory, points to a small, framed photograph above her desk. It shows the Apollo 17 spacecraft, the last crewed mission to the moon, cruising high above the grey, cratered expanse below.


Emotion-detection applications built on outdated science, report warns
Software that purportedly reads emotions in faces is being deployed or tested for a variety of purposes, including surveillance, hiring, clinical diagnosis, and market research. But a new scientific report finds that facial movements are an inexact gauge of a person's feelings, behaviors or intentions.


Physicists use mathematics to trace neuro transitions
Unique in its application of a mathematical model to understand how the brain transitions from consciousness to unconscious behavior, a study may have just advanced neuroscience appreciably. The findings, surprisingly by physicists, suggest that the subliminal state is the most robust part of the conscious network.


Improving the signal-to-noise ratio in quantum chromodynamics simulations
A study describes a new technique for simulating particle ensembles that are 'large' (at least by the standards of particle physics). The technique improves the signal-to-noise ratio and thus the precision of the simulation; crucially, it can also be used to model ensembles of baryons: a category of elementary particles that includes the protons and neutrons that make up atomic nuclei.


New research identifies gene that hides cancer cells from immunotherapy
A team has identified a gene that could make immunotherapy treatments, specifically checkpoint inhibitors, work for a wider variety of cancer patients. The study found that when the DUX4 gene is expressed in cancer cells, it can prevent the cancer from being recognized and destroyed by the immune system.


Testosterone replacement therapy (TRT) can increase men's risk of stroke and heart attack
Aging men with low testosterone levels who take testosterone replacement therapy (TRT) are at a slightly greater risk of experiencing an ischemic stroke, transient ischemic attack (TIA), or myocardial infarction, especially during the first two years of use, reports a new study. The findings confirm concerns voiced by many health agencies about the potential risks associated with the treatment.


Simulations fix the cracks in magnetic mirrors
Physicists show that 'magnetic mirrors' plasma leaks can be minimized if specific conditions are met. The insights gathered could solve a decades-old problem of low plasma confinement times and high loss rates in magnetic mirrors.


'Trojan horse' anticancer drug disguises itself as fat
A stealthy new drug-delivery system disguises chemotherapeutics as fat in order to outsmart, penetrate and destroy tumors. Thinking the drugs are tasty fats, tumors invite the drug inside. Once there, the targeted drug activates, immediately suppressing tumor growth.


Cleaning our water with groundbreaking 'bioinspired' chemistry
Synthetic chemicals, including pesticides, medications and household cleaners, often end up in our waterways. Even in small amounts these substances can affect wildlife, plants and humans, and a number of them have shown resistance to normal water treatment methods. Researchers blazed the trail for a new field of sustainable chemistry by unveiling powerful, safe and inexpensive oxidation catalysts inspired by biological processes that break down even the most stubborn micropollutants.


Scientists discover how mosquito brains integrate diverse sensory cues to find a host
A team has discovered how the female mosquito brain integrates visual and olfactory signals to identify, track and hone in on a potential host for her next blood meal. They discovered that, after the mosquito's olfactory system detects certain chemical cues, the mosquito uses her visual system to scan her surroundings for certain shapes and fly toward them, presumably associating those shapes with potential hosts.


AI is Coming Closer to Deciphering Lost Languages
Researchers had a lucky break that helped them crack the code of Egyptian hieroglyphics, like the ones shown on this artifact. But many lost languages remain undeciphered, with no Rosetta Stone to point the way. (Credit: Zoran Karapancev/shutterstock) Since the invention of writing several thousands of years ago, humans have come up with myriad scripts that turn the phonetic sounds of spoken languages into something visual. Most of these written languages have already been deciphered, f


AFRL and IBM to pioneer quantum information technology for DoD
Rome NY (SPX) Jul 13, 2019 The Air Force Research Laboratory is breaking new ground in their efforts to partner with industry, academia, and the Department of Defense to apply quantum information science to Air Force concerns and ensure they remain the most advanced and capable force in the World. AFRL has formally joined the IBM Q Network, the first ever partnership of its kind in the Department of Defense. This al


An international team of researchers have identified and described two new frog species.