Common insecticide is harmful to bees in any amount
The dangers of neonicotinoid insecticides likely can't be watered down. That's the conclusion of a new study showing an insecticide made for commercial plant nurseries is harmful to a typical bee even when applied well below the label rate and the plant receives high levels of irrigation.


Plastic creates 'evolutionary trap' for young sea turtles
Plastic pollution creates an 'evolutionary trap' for young sea turtles, new research shows. After hatching on beaches, sea turtles travel on currents and spend their early years in the open ocean. But these currents now accumulate vast quantities of plastic and -- feeding near the surface -- many young turtles swallow it.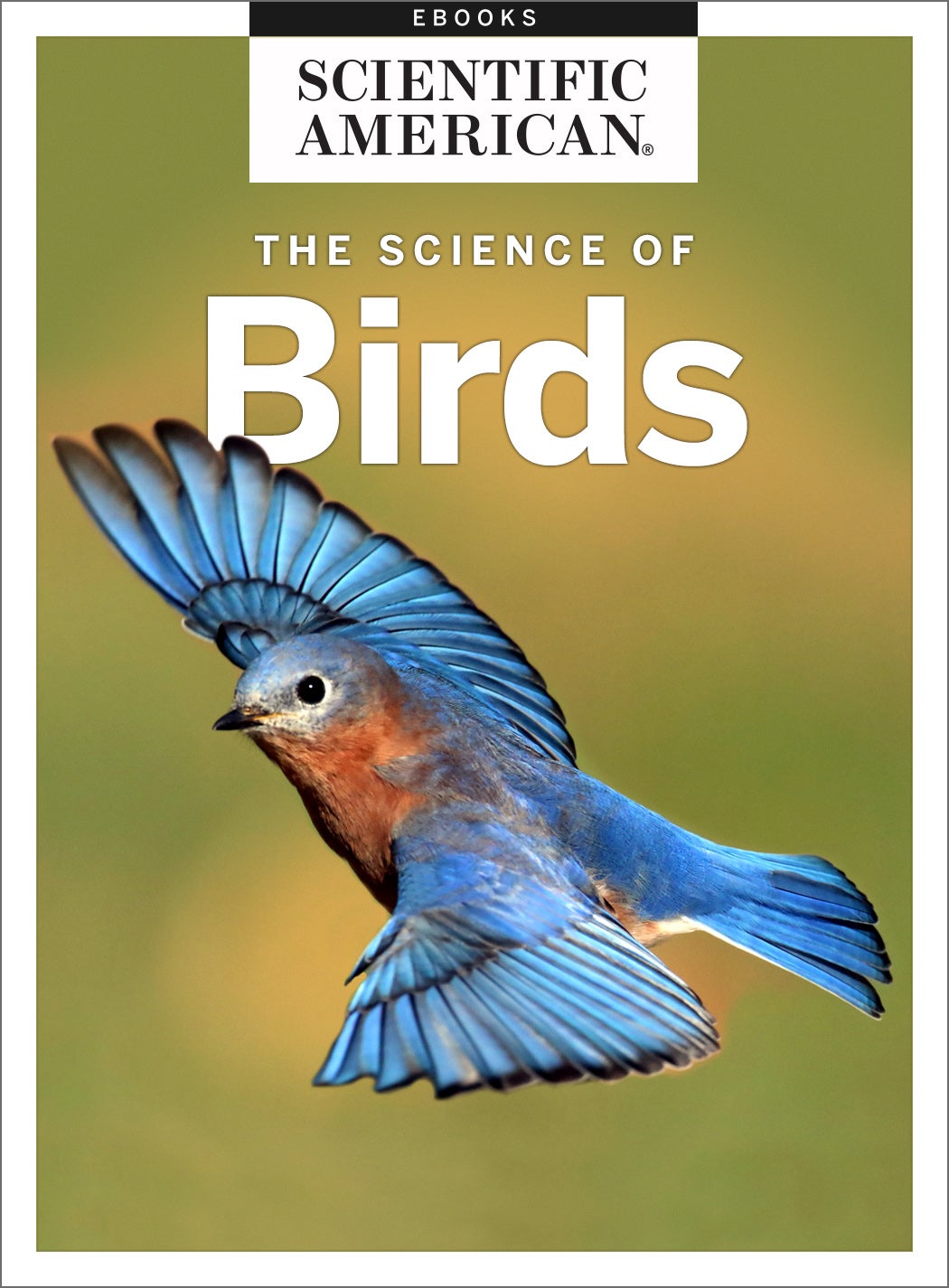 Birds are fascinating creatures. They descend from dinosaurs, soar the skies and display cognitive abilities once thought to be reserved for humans. It's easy to understand why so many people... -- Read more on ScientificAmerican.com


Pulsed lasers in liquids speed up hunt for effective catalysts
Researchers document how the technique quickly produces arrays of highly active, carefully tuned nanoparticles with remarkably uniform properties that can be compared and tested for use as catalysts, far more quickly than traditional wet lab methods.


Atomic-level, 3-D structure of MUTYH protein opens small window into DNA repair mechanism
A research team has analyzed the three-dimensional structure of a protein that suppresses the development of colorectal polyposis, MUTYH, at the atomic level and clarified the repair mechanism for DNA mispairings. Since mutations in the MUTYH gene cause heritable colorectal polyposis, which leads to colorectal cancer, the researchers expect that this work will be useful for future research on heritable colorectal polyposis associated with MUTYH.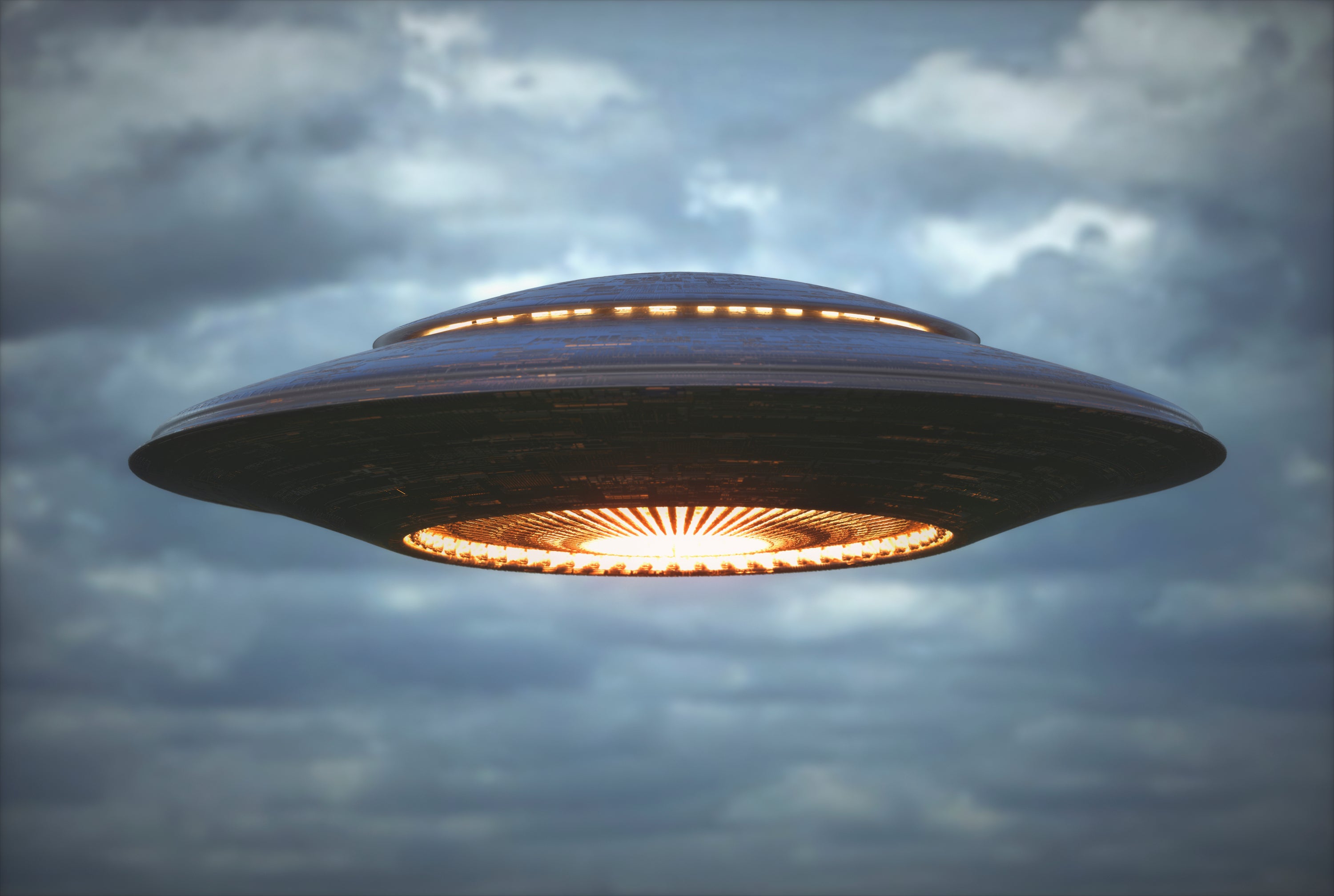 To Understand UAP, We Need Megapixel Imagery
If any of them represent advanced technology, high-resolution photographs might tell us whether they're metaphorically labeled "Made in China" or "Made on Exoplanet X" -- Read more on ScientificAmerican.com


Transforming amber waves of grain: New genome assembly for 'Fielder' wheat cultivar
Researchers have established an accurate genome assembly of 'Fielder' wheat, which -- unlike other wheat cultivars -- is very amenable to genetic editing through bacterial transformation. This genome sequence was generated using a technique that is easier than previous sequencing methods. The development has important implications for wheat genome-editing research and agriculture.


New York City's hidden old-growth forests
Tree-ring scientists have mined rare old-growth timbers from demolition at an iconic Manhattan building to produce historical and climate data. Ongoing salvage efforts at other buildings promise to expand on these findings.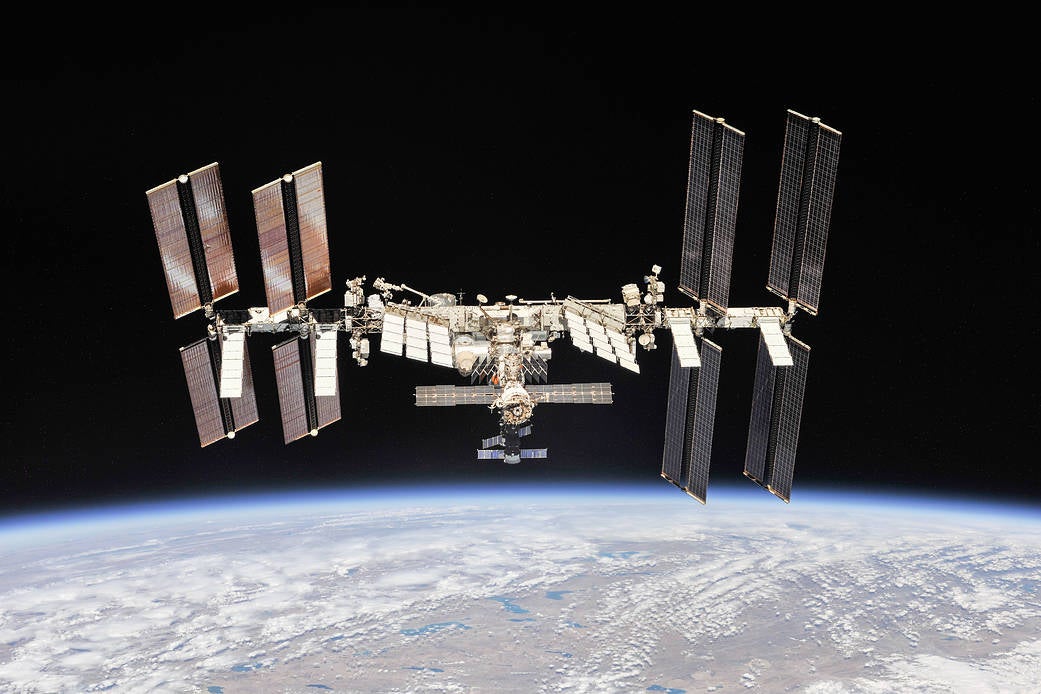 Can the U.S. and China Cooperate in Space?
China's meteoric rise in space science and exploration—along with its new partnership with Russia—is spurring U.S. experts to reconsider a long-standing prohibition on bilateral... -- Read more on ScientificAmerican.com


Scientists explore the latent regenerative potential of the inner ear
Scientists have identified a natural barrier to the regeneration of the inner ear's sensory cells, which are lost in hearing and balance disorders. Overcoming this barrier may be a first step in returning inner ear cells to a newborn-like state that's primed for regeneration, as described in a new study. The study suggests new gene engineering approaches that could be used to channel some of the same regenerative capability present in embryonic inner ear cells.


'Digging' into early medieval Europe with big data
A study involving over 26,000 individual graves in England, France, Germany, Belgium, Switzerland and the Netherlands explores the changes to burial practices and use of 'grave goods' between the 6th-8th centuries CE. Although clear regional distinctions and preferences are present, some communities were able to make highly individual choices about the way to bury their dead.


Preventing childhood obesity requires changes in parents' and clinicians' early-life care
Interventions to prevent obesity in children typically don't target the first 1,000 days of life - -a critical period in which environmental and nutritional cues can increase the risk for obesity. A new study demonstrates how changing parents' health behavior and how clinicians deliver care to mothers and infants decreased excess weight gain in infants.


The environment for permafrost in Daisetsu Mountains in Japan is projected to decrease significantly
Areas with climatic conditions suitable for sustaining permafrost in the Daisetsu Mountains are projected. The size of the area in the Daisetsu Mountains where climatic conditions were suitable for permafrost were estimated to be approximately 150 km2 in 2010. Under the business-as-usual scenario, this area is projected to disappear by around 2070. Under the low-carbon scenario consistent with Paris target scenario, the area is projected to decrease to approximately 13% of 2010 by 2100.


La Niña increases carbon export from Amazon River
When La Niña brings unusually warm waters and abnormal air pressure to the Pacific Ocean, the resulting weather patterns create an increase in the carbon export from the Amazon River, new research has found.


Scientists discover a surprising new way that tuberculosis suppresses immunity
University of Maryland researchers discovered a way that Mycobacterium tuberculosis (Mtb), the bacterium that causes tuberculosis, can cause a person's immune cells to lower their defenses. Specifically, they identified a gene in the bacterium that suppresses immune defenses in infected human cells, which could exacerbate the infection. The findings were published on July 29, 2021, in the journal PLOS Pathogens


Researchers film human viruses in liquid droplets at near-atomic detail
Researchers have used advanced electron microscopy (EM) technology to see how human viruses move in high resolution in a near-native environment. The visualization technique could lead to improved understanding of how vaccine candidates and treatments behave and function as they interact with target cells.


Astronomers probe layer-cake structure of brown dwarf's atmosphere
Astronomers have developed a new way to capture all the exquisite 'layer-cake' details of a brown dwarf's cloud structure. Because brown dwarfs are similar to super-Jupiters, this innovative technique can help deepen scientists' understanding of the atmospheres of giant alien worlds that are more massive than Jupiter.


A sleep study's eye-opening findings
Getting more sleep, by itself, does not change work productivity or overall well-being for impoverished workers in India. Naps or better-quality sleep at night may have a bigger impact, according to a new study.


Solar-powered microbes to feed the world?
An international research team has shown that using solar-panels to produce microbial protein -- which is rich not just in proteins but also in other nutrients -- is more sustainable, efficient and environmentally friendly than growing conventional crops. This method uses solar energy, land, nutrients, and carbon dioxide from the air.


New relevant target for PARP inhibitor talazoparib
Researchers report the identification of a new target for the PARP inhibitor drug talazoparib and show that combination treatment with talazoparib and the WEE1 inhibitor adavosertib results in enhanced anti-cancer effects.


Bird brains left other dinosaurs behind
Research on a newly discovered bird fossil found that a unique brain shape may be why the ancestors of living birds survived the mass extinction that claimed all other known dinosaurs.


A blood test for your body clock? It's on the horizon
Sleep researchers have found it's possible to determine the timing of a person's internal biological clock via a single blood draw. Ultimately, the findings could lead to a simple blood test for assessing circadian rhythm and personalized recommendations for when people should eat, sleep, exercise and take medications.


Amygdala found to have role in important pre-attentive mechanism in the brain
Researchers have shown how the amygdala, a brain region typically associated with fear, contributes to prepulse inhibition (PPI) by activating small inhibitory neurons in the mouse brain stem. The discovery advances understanding of the systems underlying PPI and efforts to ultimately develop medical therapies for schizophrenia and other disorders by reversing pre-attentive deficits.


Source of DNA mutations in melanoma
The mutations that give rise to melanoma result from a chemical conversion in DNA fueled by sunlight -- not just a DNA copying error as previously believed, reports a new study. The findings upend long-held beliefs about the mechanisms underlying the disease, reinforce the importance of prevention efforts and offer a path forward for investigating the origins of other cancer types.


Artificial Intelligence learns better when distracted
Computer scientists from the Netherlands and Spain have determined how a deep learning system well suited for image recognition learns to recognize its surroundings. They were able to simplify the learning process by forcing the system's focus toward secondary characteristics.


Mice treated with this cytokine lose weight by 'sweating' fat
Treating obese mice with the cytokine known as TSLP led to significant abdominal fat and weight loss compared to controls. The animal model findings support the possibility that increasing sebum production via the immune system could be a strategy for treating obesity in people.


eDNA effective in the calculation of marine biodiversity
For almost 20 years, researchers have conducted detailed censuses of the majestic kelp forests off Santa Barbara. By counting fish species and placing them in the context of their environmental conditions, coastal marine ecologists can look at the effects of human activity and natural drivers on kelp and its ability to maintain the kelp forest communities.


Adding color to your plate may lower risk of cognitive decline
A new study shows that people who eat a diet that includes at least half a serving per day of foods high in flavonoids like strawberries, oranges, peppers and apples may have a 20% lower risk of cognitive decline. The study looked at several types of flavonoids, and found that flavones and anthocyanins may have the most protective effect.


'Green' synthesis of plastics from CO2
Using a CeO2 catalyst, researchers develop an effective catalytic process for the direct synthesis of polycarbonate diols without the need for dehydrating agents. The high yield, high selective process has CO2 blown at atmospheric pressure to evaporate excess water by-product allowing for a catalytic process that can be used with any substrate with a boiling point higher than water.


Astronomers discover how to feed a black hole
Researchers have discovered long narrow dust filaments which surround and feed black holes in the centers of galaxies, and which could be the natural cause of the darkening of the centers of many galaxies when their nuclear black holes are active.


Tiny wireless device illuminates neuron activity in the brain
A team lights a path forward for improved treatment of conditions including addiction and epilepsy and chronic pain. In a new article, they report on a wireless transcranial optogenetic simulation device that can send light through the skull rather than physically penetrating the blood-brain barrier.


Dancing with the light: A new way to make crystals bend by shining light
Generating mechanical motion in crystals using light or heat has increasingly become the focus of materials scientists. However, the conventional mechanism employed for the purpose produces slow responses and is ineffective for thick crystals. Now, in a new study, scientists report and validate a new mechanism for generating fast bending motion in thick crystals with light-induced heating, opening doors to light-driven mechanics with more versatile crystals.


New nanomaterial to derive clean fuel from the sea
Hydrogen fuel derived from the sea could be an abundant and sustainable alternative to fossil fuels, but the potential power source has been limited by technical challenges, including how to practically harvest it. Researchers have designed a nanoscale material that can efficiently split seawater into oxygen and a clean energy fuel -- hydrogen.


Older adults are happier when space matches personality
A study has found photos of a person's living space can accurately point at personality traits and the mood of the people who live there, especially as a person gets older. Applying the findings could help lead to happier lives, including for older adults with frailty or cognitive impairment that has led them to be transferred from their homes to long-term care facilities.


By combining quantum theory and thermodynamics, it is possible to design a new kind of atomic refrigerator, which can cool down extremely cold Bose-Einstein-condensates even further.


'Greening' biomaterials and scaffolds used in regenerative medicine
In the biomaterials industry, electrospinning is a ubiquitous fabrication method used to produce nano- to microscale fibrous meshes that closely resemble native tissue architecture. Alas, the process has traditionally used solvents that not only are environmentally hazardous but also a significant barrier to industrial scale-up, clinical translation, and widespread use. But now, researchers report that they have developed a 'green electrospinning' process that addresses those challenges, from ma


How to make up your mind when the glass seems half empty?
Neuroscientists have connected some of the dots to reveal the brain networks that give anxiety influence over decisions. The group has published a review that synthesizes results from years of brain measurements in rats and primates and relates these findings to the human brain.


Collisions of light produce matter/antimatter from pure energy
Scientists studying particle collisions have produced definitive evidence for two physics phenomena predicted more than 80 years ago: that matter/antimatter can be created directly by colliding photons and that a magnetic field can bend polarized light along different paths in a vacuum.


Study tests microplasma against middle-ear infections
Middle-ear infections are a common affliction in early life, affecting more than 80% of children in the U.S. Antibiotics are often employed as a first line of defense but sometimes fail against the pathogenic bacteria that can develop in the middle ear, just behind the eardrum. In a new study, researchers explore the use of microplasma -- a highly focused stream of chemically excited ions and molecules -- as a noninvasive method for attacking the bacterial biofilms that resist antibiotic treatme


Neanderthal and Denisovan blood groups deciphered
The blood groups of three Neanderthals one Denisovan have been determined by a team including a palaeoanthropologist, population geneticists, and haematologists. Their research provides new data for understanding the origins, history, and health of these extinct hominin lineages.