Latest On Nationals' Third Base Plans
Having lost third baseman Anthony Rendon to the Angels earlier this week, the Nationals have turned their attention to the top free agent remaining on the market, Josh Donaldson, per reports from Jon Heyman of MLB Network and Bob Nightengale of USA Today. It appears the 34-year-old Donaldson will require a four-year commitment, and the…


The Twins have agreed to bring hurler Caleb Thielbar back to the organization on a minors deal, Darren Wolfson of 1500 ESPN tweets. Further details aren't known. All of Thielbar's MLB experience came in Minnesota between 2013 and 2015. He carried a 2.74 ERA in 98 2/3 innings, in fact. He only carried a 79:30…


Padres Considering Bumgarner, Keuchel
We've heard many indications this winter that the Padres won't be in the market for the very top free agents. While the biggest fish have landed elsewhere, there are still a few major players left for the bidding. And Jon Heyman of MLB Network suggests on Twitter that the Friars may still be involved. Specifically,…


Dan Straily Agrees To Deal With Korea's Lotte Giants
Long-time MLB hurler Dan Straily is headed to Korea. He has agreed to a one-year, $1MM deal with the KBO's Lotte Giants, per Jon Heyman of MLB Network (via Twitter). Straily, 31, has appeared in each of the past eight MLB campaigns — in six different uniforms. He owns a 4.56 ERA in 803 1/3…


MLBTR Poll: Best $200MM-Plus Contract
When it comes to the money handed out, this has been one of the most active weeks in the history of Major League Baseball. At the Winter Meetings, we saw two right-handers – Gerrit Cole (nine years, $324MM) and Stephen Strasburg (seven years, $245MM) – as well as third baseman Anthony Rendon (seven years, $245MM)…


Astros Avoid Arbitration With Lance McCullers Jr.
The Astros announced that they have avoided arbitration with righty Lance McCullers Jr.. He'll receive $4.1MM, Ken Rosenthal of The Athletic tweets. That's just what MLBTR and Matt Swartz projected McCullers to earn. But it'd be disingenuous to claim credit for this one. The talented hurler missed the entirety of the 2019 season, so he was…


Mets, Yoenis Cespedes Agree To Amended Contract
5:25pm: Cespedes's pocketbook has taken a huge hit, Joel Sherman of the New York Post reports on Twitter. In addition to losing some of his 2019 earnings, he'll now be guaranteed less than $10MM for the season to come. He can earn his way back to the $20MM range through the incentives. For the Mets, the benefit…


Braves Re-Sign Charlie Culberson
The Braves announced that they have re-signed utilityman Charlie Culberson. It's a minor league deal with a non-roster invitation for Spring Training. Culberson can earn at a $1MM rate in the majors, per MLB.com's Mark Feinsand (via Twitter). Culberson, 30, played a big role for the Atlanta organization in its two consecutive NL East title years,…


Cubs To Re-Sign Brandon Morrow
The Cubs have struck a deal to bring back veteran reliever Brandon Morrow, per Bob Nightengale of USA Today (via Twitter). It's a minor-league pact. If Morrow can finally recover from longstanding arm issues, he'll still need to earn his way onto the MLB roster. Should that come to pass, he'll be paid at a…


Yu Darvish Reportedly Has "No Intention" Of Waiving No-Trade Protection
While the Cubs are getting some phone calls on veteran righty Yu Darvish, the team ultimately can't move him on its own accord. That's because his contract includes full no-trade rights for the time being. (That'll turn to a dozen-team no-trade list at some point in 2020.) In theory, the Cubs can sort out a…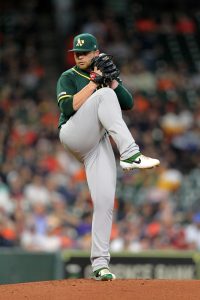 The Brewers have announced a one-year deal with lefty Brett Anderson. The GSE Worldwide client will be guaranteed $5MM with up to $2MM in potential incentives, per ESPN.com's Buster Olney (via Twitter). Anderson, who his closing in on his 32nd birthday, becomes the latest addition to the Milwaukee pitching staff. The club recently agreed to…


Mets Announce Wacha Signing, Designate Chris Mazza
The Mets announced today that they have signed righty Michael Wacha, as previously reported. To create 40-man space, the club designated fellow right-hander Chris Mazza for assignment. More to come …


The Royals have announced a deal with righty Jesse Hahn to bring him back, as Jeffrey Flanagan of MLB.com first reported (Twitter link). Hahn is slated to receive a $600K salary with $200K in available incentives. Hahn had been non-tendered by the Kansas City organization. He was projected to earn $900K via arbitration. Evidently, the…


As they continue to pursue outfield pop, the Marlins held a meeting recently with free agent Yasiel Puig, according to Jon Heyman of MLB Network (via Twitter). That adds another intriguing possibility to the club's widespread search. The Marlins have been connected to quite a few corner outfielders to this point of the winter, both…


The Phillies have a minor-league deal in place with outfielder Matt Szczur, according to Jim Salisbury of NBC Sports Philly. It includes an invitation to participate in MLB Spring Training. Szczur, 30, failed to crack the majors last year for the first time since he broke in with the Cubs in 2014. The New Jersey native…


Rays, Yoshitomo Tsutsugo Finalizing Two-Year Contract
The Rays are finalizing a two-year contract with Japanese slugger Yoshitomo Tsutsugo, Marc Topkin of the Tampa Bay Times reports (via Twitter). The contract being discussed would guarantee the first baseman/outfielder about $12MM total, per Topkin. MLB Network's Jon Heyman indicates that a deal has been agreed upon (Twitter links). Because he was posted by the Yokohama…


D-backs Rumors: Ray, Ozuna, Outfield, Bullpen
Executives who've spoken to the Diamondbacks about left-hander Robbie Ray believe that Arizona will ultimately trade him this winter, Ken Rosenthal of The Athletic writes (subscription required). That move wouldn't be the precursor to any larger-scale sell off but would rather be a means of capitalizing on a valuable asset in his final year before…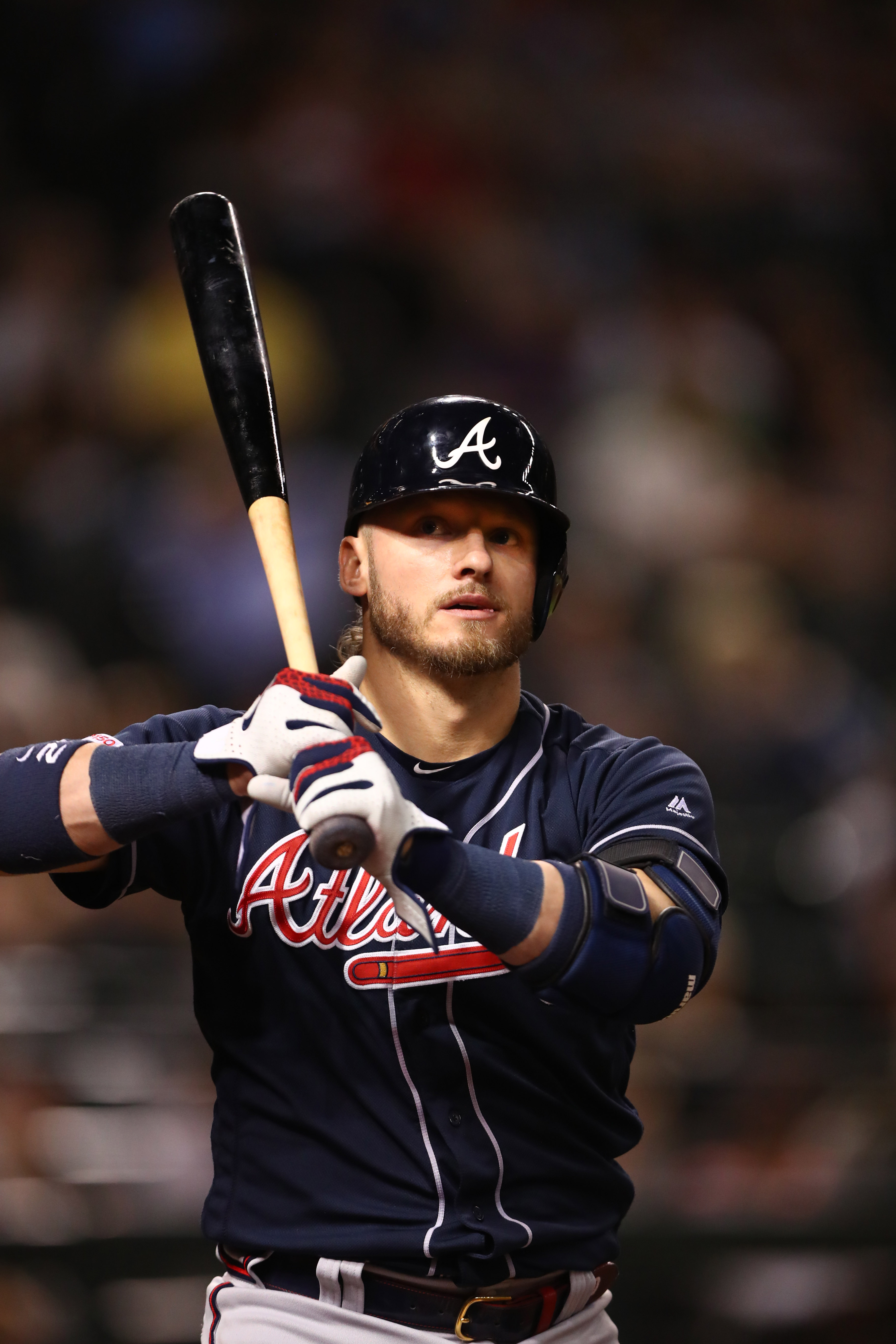 Poll: Josh Donaldson's Next Contract
With Anthony Rendon on his way to the Halos and Mike Moustakas now entrenched in Cincinnati, teams seeking a significant third-base upgrade in free agency are likely focused in on Josh Donaldson. The 2015 AL MVP was the clear No. 2 option heading into the winter, behind Rendon, and the manner in which things have…


FA Rumors: Rendon, Rangers, Dickerson, Marlins, Shogo, Cards, Cubs
Third baseman Anthony Rendon came off the open market Wednesday when he accepted the Angels' seven-year, $245MM guarantee. They were among a few clubs that were willing to commit that long to Rendon, according to USA Today's Bob Nightengale, who tweets that four teams made seven-year offers to the former National. The Rangers didn't quite…


Minor MLB Transactions: 12/12/19
Let's check in on Thursday's minor moves… The Mets have signed right-hander Pedro Payano to a minor league contract, per Anthony DiComo of MLB.com. As a member of the Texas organization, the 25-year-old Payano struggled to prevent runs in the minors and the majors over the past couple seasons. He made a 22-inning big league…


Pitching Rumors: Ryu, Leclerc, Betances, Hader, Thor
Earlier this week, Dodgers president of baseball operations Andrew Friedman told Bill Plunkett of the Orange County Register and other reporters that he has discussed a new deal for Hyun-Jin Ryu with agent Scott Boras. For now, though, Ryu's under the impression his longtime club isn't particularly interested in bringing him back. "If the Dodgers…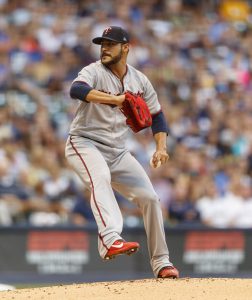 The Red Sox have reached a one-year, $6MM agreement with free-agent left-hander Martin Perez, Ken Rosenthal of The Athletic reports. The deal includes a $6.25MM club option for 2021. Perez is a client of OL Baseball Group LLC. The agreement with Perez comes at a time when the Red Sox look to be shopping a…


Multiple Clubs Interested In Kyle Seager
Although he has earned a reputation as a trade-happy general manager, the Mariners' Jerry Dipoto hasn't swung many significant deals yet this offseason. He could add to his list of trades soon, however, as Ken Rosenthal of The Athletic (subscription link) reports that multiple clubs are showing interest in Mariners third baseman Kyle Seager. Seager…


Teams Have Inquired About Yu Darvish
After a bounce-back showing in the second half of the 2019 season, right-hander Yu Darvish could emerge as a winter trade chip for the Cubs. Chicago has "received inquiries" regarding Darvish, Joel Sherman of the New York Post writes. It doesn't appear a trade is in the works right now, but as Sherman notes, that…


Dodgers Interested In Dellin Betances
The Dodgers lost out to the Yankees in the Gerrit Cole derby on Tuesday, when the ace chose New York's offer over Los Angeles' proposal. Now, the Dodgers are among the teams with their sights set on one of the Yankees' longtime contributors, reliever Dellin Betances. They have "real interest" in the four-time All-Star right-hander,…


Latest On David Price Trade Talks
It seems more and more plausible that the Red Sox will end up working out a deal involving lefty David Price, MLB.com's Mark Feisand reports. The Padres, Cardinals, White Sox, Reds, and Angels have all shown varying degrees of interest in the 34-year-old, per the report. Price is still owed $32MM a year for the next three…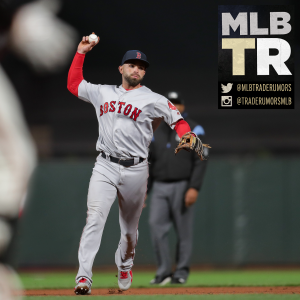 The Red Sox are in agreement with free-agent infielder Jose Peraza on a contract for the 2020 season, Robert Murray reports (via Twitter). The ISE Baseball client will take home a one-year deal worth close to $3MM, MLB Network's Jon Heyman tweets. He can boost his salary via incentives. Peraza, still just 25, was once…


Athletics Acquire Buddy Reed To Complete Jurickson Profar Trade
The Padres announced Thursday that they've traded minor league outfielder Buddy Reed to the Athletics as the player to be named later in this month's Jurickson Profar deal. Oakland traded Profar to San Diego in exchange for catcher Austin Allen and a PTBNL back on Dec. 2. Now 24 years old, Reed starred at Florida…


1:00pm: Garcia's deal is a Major League contract, per SiriusXM's Craig Mish (Twitter link). 11:30am: The Marlins have a deal with free agent righty Yimi Garcia, per Joel Sherman of the New York Post (via Twitter). He had been non-tendered by the Dodgers. Details of the agreement aren't known. Garcia, 29, certainly fulfills the Marlins'…


Phillies To Re-Sign Phil Gosselin
The Phillies have agreed to re-sign veteran infielder Phil Gosselin to a minor league contract with an invitation to Major League Spring Training, Jim Salisbury of NBC Sports Philadelphia reports. He's represented by Meister Sports Management. Gosselin, 31, appeared in 44 games with the Phillies in 2019 and spent the rest of the year with…


Rangers "Likely Out" On Josh Donaldson
11:45am: President of baseball operations Jon Daniels addressed the topic of third base today, as Jeff Wilson of the Forth Worth Star Telegram reports (Twitter links). Daniels acknowledged that "it sucks" to have missed on Rendon. Looking forward, Daniels offered a possible acknowledgement that the organization isn't simply checking down to Donaldson — though that's only one…


Cardinals Reportedly Interested In Hyun-Jin Ryu
The Cardinals are another club with interest in veteran lefty Hyun-Jin Ryu, according to MLB.com's Jon Morosi (via Twitter). Ryu is among the top remaining pitching options on the open market. We've heard the St. Louis organization tied to starters here and there, but it's not yet fully clear how dedicated a pursuit will occur.…


Tigers Nearing Deal With Austin Romine
The Tigers are "closing in" on a deal with catcher Austin Romine, per George A. King III of the New York Post (via Twitter). It's a one-year deal worth $4.1MM, per MLB.com's Jason Beck (Twitter link) and Evan Woodberry of MLive.com (via Twitter). Romine, 31, has been a steady contributor to the Yankees for some…


The Rule 5 draft begins at 12 p.m ET as this year's Winter Meetings in San Diego draw to a close. Those unfamiliar with how the draft works can check out MLBTR's full primer on the event here, but the short version is that teams with open 40-man roster spots can select a player with four…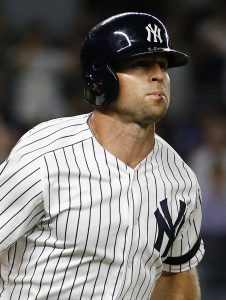 Yankees To Re-Sign Brett Gardner
The Yankees have struck a deal with outfielder Brett Gardner, per George A. King III of the New York Post (via Twitter). It'll pay him a guaranteed $12.5MM. There's a $2MM signing bonus and $8MM 2020 salary, per MLB.com's Mark Feinsand (via Twitter). The Yanks also have a $10MM club option in 2021, per MLB.com's…


Yankees, Dodgers, Mets Reportedly In Market For Josh Hader
With the top end of the relief market going off the board early, teams looking for elite pen arms have been eyeing trade possibilities. The most intriguing of those: star Brewers lefty Josh Hader, who was recently reported to have been made available in talks. Ken Rosenthal of The Athletic recently updated the market situation (subscription…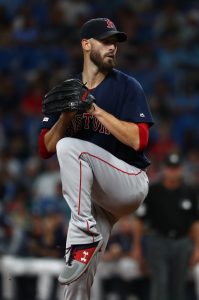 The Mets have struck a deal with free agent righty Rick Porcello, according to Ken Rosenthal and Eno Sarris of The Athletic (via Twitter). It's a one-year, $10MM deal, per Jon Heyman of MLB Network (Twitter link). This is a long-rumored match that'll put the New Jersey native back in familiar territory. It's a bit…


Free Agent Notes: Keuchel, Cards, Hudson, Nationals, Jays, Porcello, Rondon, Moose, Treinen
The Cardinals haven't checked in on Dallas Keuchel since initially showing interest in the veteran lefty near the start of the offseason, The Athletic's Mark Saxon reports (subscription required).  While president of baseball operations John Mozeliak said told Saxon and other reporters that his team has been focused mostly on pitching during the Winter Meetings,…


Astros Notes: Correa, Mets, Toro, Barnes, Dodgers
Carlos Correa's name came up in trade speculation on Tuesday, leading the shortstop to take time out of his honeymoon to call Jeff Luhnow, the Astros general manager told reporters (including MLB.com's Brian McTaggart).  Luhnow told the former Rookie Of The Year to not worry about the reports, and he further dismissed the idea of…


Trade Rumors: Rangers, Smith, Lowrie, Blue Jays, Frazier, Cubs
The Athletics aren't the only AL West team interested in Jed Lowrie's services, as the Rangers have been in talks with the Mets about a deal that would send both Lowrie and Dominic Smith to the Lone Star State, The Athletic's Ken Rosenthal reports (subscription required).  However, "talks to this point have failed to progress"…


International Transactions: 12/12/19
The latest on player transactions from leagues outside North America… The Kiwoom Heroes of the KBO League have signed utilityman Taylor Motter to a one-year, $350K deal, as per a team announcement (hat tip to MyKBO.net's Dan Kurtz).  Motter has appeared at every position besides catcher and center field over his 141 Major League games…


Third Base Notes: Donaldson, Braves, Bryant, Nats, Castro, Franco
Now that Anthony Rendon has signed with the Angels, Josh Donaldson is both the top third baseman remaining on the open market and quite possibly the top free agent still available at any position.  There was already enough interest in Donaldson that he was reportedly looking more and more likely to receive a four-year commitment,…


Free Agent Notes: Akiyama, Hill, Romo, Kim, Rojas
Notes on some prominent names on the open market… We heard earlier today about Shogo Akiyama's camp meeting with the Cubs and Diamondbacks, and 670 The Score's Bruce Levine (Twitter link) adds that Akiyama and company also spoke with the Rays and Reds.  Contracts in the range of $8MM-$10MM over two years were discussed —…


Rockies Sign Drew Butera To Minors Contract
The Rockies have re-signed Drew Butera to a minor league deal, Ken Davidoff of the New York Post reports (Twitter link).  Butera will received an invitation to Colorado's big league Spring Training camp.  Yesterday, MLB.com's Thomas Harding tweeted about the possibility of Butera rejoining the Rockies on a non-guaranteed deal. This marks the third time…


AL Central Notes: Donaldson, Edwin, Shaw, Fulmer, Tigers
Some rumblings from the AL Central… Reports surfaced a few weeks ago that the Twins "kicked the tires" on Josh Donaldson and other third basemen, and La Velle E. Neal III of the Minneapolis Star Tribune writes that the Twins have continued to show interest in Donaldson's services.  With Anthony Rendon now wearing Angels red,…


AL News & Rumors: Yanks, Gardner, Tigers, Chirinos, ChiSox, Rangers
Optimism continues to build regarding a potential agreement between the Yankees and free-agent outfielder Brett Gardner. The Yankees are "hopeful" they'll finalize a contract soon, Jon Heyman of MLB Network tweets, and Joel Sherman of the New York Post adds that the two sides are "far down the line" in negotiations. With center fielder Aaron…


Dodgers Reportedly Didn't Make Offer To Anthony Rendon
Third baseman Anthony Rendon is no longer a free agent, having agreed to join the Angels on Wednesday for seven years and $245MM. The Dodgers were thought to be in the mix for Rendon's services, but it turns out that they never even made the superstar an offer, Jorge Castillo of the Los Angeles Times…


The Angels have reached a seven-year, $245MM agreement with free-agent third baseman Anthony Rendon, Jon Heyman of MLB Network reports. More to come.


Pitcher Rumors: Cole, LA, Porcello, Roark, Reds, Brewers, Jays, Fish
The latest on several pitchers… The Yankees won the bidding for right-handed ace Gerrit Cole on Tuesday, when the two sides agreed to a history-making deal worth $324MM over nine years. But the runners-up, the Angels and Dodgers, made mighty competitive offers in their own right. Both clubs were willing to go to eight years,…


Angels, Anthony Rendon In "Active Talks"; Rangers Out
9:00pm: The Rangers are out of the race, according to Evan Grant of the Dallas Morning News. They never wanted to go more than five years for Rendon, who has sought seven, TR Sullivan of MLB.com tweets. They've now turned their attention to the No. 2 third baseman on the market, Josh Donaldson, per Sullivan.…


Angels Have Shown Interest In Corey Kluber, Carlos Carrasco
The Angels lost the Gerrit Cole sweepstakes to the Yankees, but now the rotation-needy club could be zeroing in on a different high-profile starter. They've shown interest in Indians right-hander Corey Kluber, per reports from Joel Sherman of the New York Post and Fabian Ardaya of The Athletic. The Angels have also looked at fellow…


Athletics Interested In Jed Lowrie
Second baseman Jed Lowrie is only a year removed from leaving the Athletics for the Mets in free agency, but the A's are now interested in bringing him back via trade, Susan Slusser of the San Francisco Chronicle reports. However, for that to happen, the Mets would have eat the majority of Lowrie's $10MM salary…


NL West Rumors: Padres, Marte, D-backs, MadBum, Rox, Marquez
Continuing an active winter in the San Diego outfield, the Padres have joined the race to acquire Pirates center fielder Starling Marte, Jon Heyman of MLB Network reports. The Padres have already shuffled around their outfield quite a bit this offseason, having added two players (Tommy Pham and Trent Grisham) and subtracted another (Hunter Renfroe).…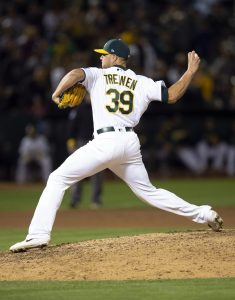 The Dodgers will sign free-agent reliever Blake Treinen to a one-year, $10MM contract, Jeff Passan of ESPN reports. They were one of "multiple" clubs that made offers in that vicinity to the right-hander, according to Passan. Treinen's represented by Adam Karon of Apex Baseball. Judging by the contract he'll receive and the multi-team interest he…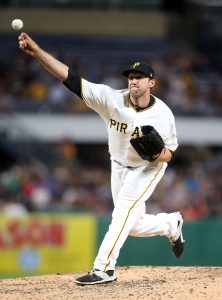 The Brewers have reached an agreement with free-agent right-hander Josh Lindblom, Jeff Passan of ESPN reports, adding that he'll earn $9.125MM over three years. The deal can max out at $18MM with performance bonuses, per Passan. MLB Network's Jon Heyman first reported the Brewers were working to sign Lindblom, a GSI client. MLBTR predicted he'd…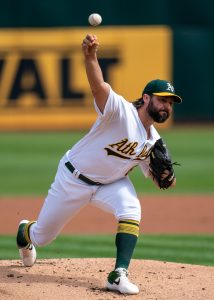 Blue Jays To Sign Tanner Roark
The Blue Jays have agreed to a deal with free-agent right-hander Tanner Roark, Ben Nicholson-Smith and Shi Davidi of Sportsnet report. It's a two-year, $24MM accord, per Jon Heyman of MLB Network. Roark is a client of Matt Colleran. This is a better payday than expected for Roark, who MLBTR predicted Toronto would sign to…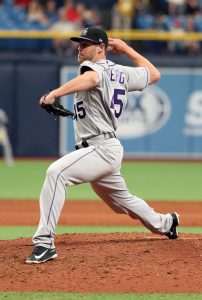 The Rockies have reached a contract extension with reliever Scott Oberg, Bob Nightengale of USA Today reports. It's a three-year, $13MM deal with an $8MM club option for 2023. However, the pact contains escalators that could push the value to $15MM over three years and $26MM for four, per Ken Rosenthal of The Athletic. Oberg…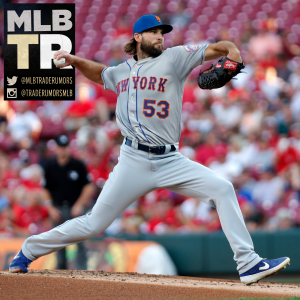 Mets Agree To Sign Michael Wacha
3:23pm: There's a deal in place pending a physical, per MLB.com's Mark Feinsand (Twitter link). It guarantees $3MM, per Sherman (via Twitter), with up to $7MM in possible incentives. 3:09pm: The Mets are "working hard to finalize" a contract with righty Michael Wacha, according to Joel Sherman of the New York Post (via Twitter). If completed,…


Dodgers "Pessimistic" On Rendon, Still Talking Lindor With Indians
2:31pm: While the likelihood of an arrangement isn't known, the Dodgers are engaged in "serious" and ongoing talks with the Indians regarding star shortstop Francisco Lindor, per Bob Nightengale of USA Today (via Twitter). The report suggests that the Cleveland organization wants a prospect package that includes top talents Gavin Lux and Dustin May, each of…


Kole Calhoun Market Taking Shape
We've yet to hear much of anything this winter regarding Kole Calhoun — a reflection both of the primacy of starting pitching on the market and the devaluation of the long ball around the league. The veteran corner outfielder has waited his turn as teams chase higher-priority targets. Now, it seems some attention is beginning…


Twins Looking At Top Free Agent Relievers
Even as they continue to press for rotation improvements, the Twins are exploring options at the top of the market for relief pitching. It seems the team is casting an exceptionally wide net, per reports from Darren Wolfson of 1500 ESPN (via Twitter) and Kristie Ackert of the New York Daily News (Twitter link). To…


Rockies "Willing To Listen" On Nolan Arenado
The Rockies are "willing to listen" to trade proposals regarding third baseman Nolan Arenado, according to Jon Heyman of MLB Network (via Twitter). But Colorado fans probably shouldn't chuck their #28 threads just yet. In their public statements, at least, the Rockies' top decisionmakers have been steadfast in saying they intend to press for contention…


Brandon Nimmo, Eddie Rosario Reportedly Being Discussed In Trade Talks
While it was overshadowed entirely by a much bigger move, last night's swap of Nomar Mazara from the Rangers to the White Sox also represented a notable bit of action in the outfield market. The landscape hasn't changed much since the start of the offseason but could begin to come into focus now that the…


Latest On Rangers' Third Base, Catching Targets
The Rangers cleared a bit of payroll yesterday that could further their campaign to host Anthony Rendon's Texas homecoming. But that pursuit is hardly certain to be a successful one. The organization needs to consider backup plans at the hot corner while also chasing down other desired upgrades. While Rendon's Lone Star roots surely don't hurt,…


Cubs Will Not Explore Anthony Rizzo Extension This Offseason
The Cubs have decided against pursuing an extension with first baseman Anthony Rizzo this offseason, agent Marc Pollack tells Jesse Rogers of ESPNChicago.com. Whether future contract talks will take place is an open question. Rizzo is entering his second-to-last season of team control under his original extension. That deal has worked out swimmingly for the…


Royals Notes: Perez, First Base, Holland, Trades
After missing all of 2019, Kansas City Royals catcher Salvador Perez will see extended stretches of time at first base in 2020, per The Athletic's Alec Lewis (via Twitter). Perez underwent Tommy John surgery, and the Royals are willing to be cautious with their catcher as they ease him back in behind the plate. New…


AL East Notes: Yankees, Gardner, Red Sox, Luxury Tax, Rays, Relocation
Now that the ink on Gerrit Cole's contract is dry, Brett Gardner may be next on the docket, per the SNY Network's Andy Martino. Though there's no explicit mention of the Yankees, it's easy to presume Gardner will return to the Bronx for a thirteenth season. At 35-years-old, Gardner had perhaps the best season of…


Chad Pinder Attracting "Significant Interest"
Oakland Athletics utility man Chad Pinder is drawing trade interest around the league, per MLB Network Insider Jon Heyman. Pinder, 28 in March, was a second round draft choice of the A's in 2013 out of Virginia Tech. He's been a role player for Bob Melvin's A's in each of the last three seasons, though…


KBO Notes: Kelly, Wilson, Raley
Though it seemed for awhile like Casey Kelly was drawing enough interest to warrant a return to the states, the right-hander has instead re-upped for another season in the KBO. Kelly signed back with the LG Twins for $1.5MM, which includes $300K in incentives, per Dan Kurtz of MyKBO.net. Kelly is most famous for his…


Marlins Notes: Rotation, Smith
The Miami Marlins haven't had a lot to feel good about in recent seasons, but the rebuild is beginning to bear fruit. The Marlins rotation has been a talking point since around the All-Star break of 2019, and though they're not yet a fearsome unit, they're worth keeping an eye on. They finished the year…


Minor MLB Transactions: 12/11/19
There's been no shortage of front page news this evening, but with the winter meetings not yet halfway through, there's plenty more to come. For now, let's take a look at some of the smaller moves that may have snuck beneath the radar… The Pirates signed reliever Hector Noesi to a minor-league contract, per The…


FA Rumors: Reds, Ozuna, Giants, Didi, Brewers, Thames, Rox, Chirinos
The Reds continue to show interest in free-agent corner outfielder Marcell Ozuna, Jon Morosi of MLB.com and Jon Heyman of MLB Network relay. In fact, the Reds and Ozuna's camp have been in contact in the past 24 hours, Morosi adds. However, Ozuna is not expected to sign during this week's Winter Meetings, according to…


White Sox Acquire Nomar Mazara
12:15am: Both teams have announced the trade. It is official, per MLB.com's Scott Merkin (via Twitter). 11:05 pm: The Rangers and White Sox have agreed on a trade that will send outfielder Nomar Mazara to Chicago, Evan Grant of the Dallas Morning News reports. Outfielder Steele Walker is going to Texas in return, per MLB.com's…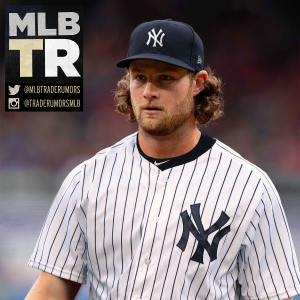 The Gerrit Cole sweepstakes has reached an end just over a month after the start of free agency. The Yankees have agreed to sign the ace right-hander to a nine-year, $324MM contract, Jon Heyman of MLB Network reports. It includes a full no-trade clause and an opt-out clause after the fifth year, per Jeff Passan…


Dodgers Expected To Pursue Madison Bumgarner
After missing on top pitching target Gerrit Cole, the Dodgers will pursue southpaw Madison Bumgarner, according to Ken Rosenthal of The Athletic (via Twitter). Whether or not a deal gets done, this represents quite the turn of events for the long-time Giants ace. MadBum is permanently etched into the history of the San Francisco organization…


Latest On Mets, Starling Marte
The Mets somewhat addressed their need in center field last week when they acquired Jake Marisnick from the Astros, but they may not be done yet. New York remains in the mix to swing a trade for Pirates center fielder Starling Marte, per reports from Andy Martino of SNY and Jon Heyman of MLB Network.…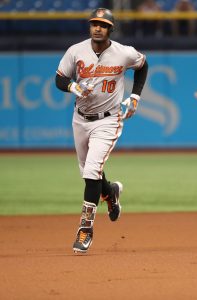 Adam Jones Signs With Japan's Orix Buffaloes
Longtime major league outfielder Adam Jones' time in the bigs may have just drawn to a close. Jones announced on Twitter that he's signing with Japan's Orix Buffaloes. He inked a two-year, $8MM contract with a club option for 2022, Ken Rosenthal of The Athletic reports. The deal could max out at $15.5MM if Jones'…


West Rumors: Castellanos, Rangers, MadBum, D-backs, Angels, Astros, Giants
Outfielder Nicholas Castellanos has another suitor, as Texas has "checked in on" the slugging outfielder, Evan Grant of the Dallas Morning News tweets. While upgrading at third base has been a focus for the Rangers, general manager Jon Daniels indicated they could make a splash elsewhere, per Grant. Signing Castellanos, who's in line for a…


Astros Have Reportedly Considered Carlos Correa Trade
Speaking with Brian McTaggart of MLB.com and other reporters Tuesday, Astros president of baseball operations Jeff Luhnow painted a somewhat bleak picture in regards to the team's payroll. In Luhnow's estimation, the Astros are going to have to clear out money if they want to acquire a top-end starting pitcher this offseason. With that in…


FA Rumors: Ozuna, Braves, J. Castro, Stammen, Peraza, Grandy
The Braves are interested in free-agent outfielder Marcell Ozuna, Jon Morosi of MLB.com tweets. This isn't the first connection between the sides, as Derrick Goold of the St. Louis Post-Dispatch reported last month that the Braves were one of the clubs in on Ozuna. Now, though, it seems the Braves are willing to aggressively pursue…


David Price Drawing Trade Interest
Even though he's coming off an injury-laden season and is still owed a significant amount of money, Red Sox left-hander David Price has garnered trade interest from "multiple teams," Jeff Passan of ESPN tweets. This isn't the first time the 34-year-old Price has been in the news this week. His seven-year, $217MM contract, once a…


Angels Have Shown Interest In Josh Donaldson
Continuing their desire to land at least one of the premier free agents on the board, the Angels have shown interest in third baseman Josh Donaldson. They've "checked in on" the 34-year-old star, Ken Rosenthal of The Athletic reports. It's now known that the Angels have thrown their hat in the ring on the two…


Padres Rumors: Merrifield, Hedges, Mejia
The Padres traded second baseman Luis Urias to the Brewers a couple weeks ago, and now they're attempting to replace him. To that end, they've "been trying to" swing a deal for Royals second baseman/outfielder Whit Merrifield, Mark Feinsand of MLB.com reports. The soon-to-be 31-year-old Merrifield has been the subject of trade rumors for a…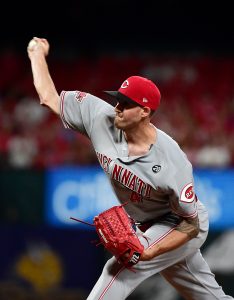 The Giants have signed right-hander Kevin Gausman, Andrew Baggarly of The Athletic was among those to report. It's a one-year, $9MM contract with up to $1MM in performance bonuses, the team announced. Gausman is a client of Tidal Sports Group. If he maxes out his bonuses, Gausman will end up with almost the same payday…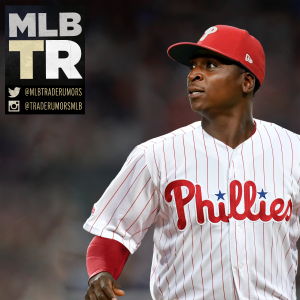 Phillies To Sign Didi Gregorius
The Phillies have reached an agreement with free-agent shortstop Didi Gregorius, Joel Sherman of the New York Post reports. Gregorius, a client of Excel Sports Management, will get a one-year deal, per Sweeny Murti of WFAN. The pact's worth $14MM, according to Jim Salisbury of NBC Sports Philadelphia. This is the latest noteworthy free-agent strike…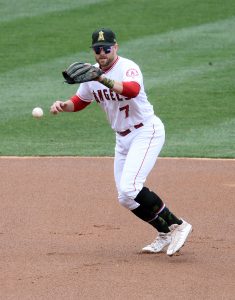 The Giants have acquired infielder Zack Cozart and shortstop prospect Will Wilson from the Angels for cash considerations, Maria Torres of the Los Angeles Times reports. San Francisco will pay all of Cozart's $12.167MM salary for 2020, per Jeff Fletcher of the Orange County Register. Cozart joined the Angels as a high-priced free-agent signing two…


Nationals Announce Howie Kendrick, Yan Gomes Deals
The Nationals' previously reported deals with infielder Howie Kendrick and catcher Yan Gomes are now official, the team announced. Kendrick will earn $4MM in 2020 with a mutual option for $6.5MM or a $2.25MM buyout for 2021, Bob Nightengale of USA Today tweets. At the moment, the 36-year-old is penciled in as Washington's starting first…


Rangers Exploring Outfield Trades, Pursuing Chirinos Reunion
The Rangers have remained busy on the market, with MLB.com's TR Sullivan reporting that the club is active on multiple fronts (Twitter links). While it stands to reason that the team is still considering moves in the rotation, the attention now is on the position player side after several notable pitching additions. It has long…


Where's Gerrit Cole going to land? That's what everyone wants to know. We've got a poll going this morning, but otherwise we're eagerly awaiting the day's news on the top free agent. We'll track the chatter here … Cole's major pursuers are known (Angels, Yankees, Dodgers), along with a few lurkers (Rangers, Phillies). But there's…


Anthopoulos: Braves Seek Middle-Of-The-Order Hitter
Braves GM Alex Anthopoulos said yesterday that he's interested in acquiring a middle-of-the-order bat, as David O'Brien of The Athletic reports (subscription link). That could be a third baseman or outfielder, per the club's top baseball operations decisionmaker. The top preference for the Atlanta organization would surely still be a new deal with third baseman…


Angels Showing Interest In Anthony Rendon
The Angels have joined the mix for star free agent third baseman Anthony Rendon, per Jon Heyman of MLB Network (via Twitter). Just how involved the club isn't known, but Heyman says the Halos have at least "expressed interest." Yesterday's blockbuster Stephen Strasburg deal may have shaken things up for his former teammate. That deal…


Poll: Which Team Will Sign Gerrit Cole?
High-level meetings are taking place. Offers are coming in. All indications are that the Gerrit Cole bidding is at a full sprint, spurred in part by the stunningly lucrative deal reached between the Nationals and Stephen Strasburg. That record-setting $245MM contract ups the ante for teams interested in the younger and higher-octane Cole. The $300MM threshold once…


Twins Still Searching For Major Rotation Addition
We're closing in on the one-year anniversary of these memorable words from Twins GM Thad Levine: "The best moves are made not when you're trying to open the window to contend, but when the window is wide open. We're very eagerly waiting for this window to be opened, and when it is, we plan on striking."…


The Cubs have reportedly been in fervent pursuit of trade possibilities, exploring deals involving much of their roster — including Kris Bryant. There are some wrinkles to structuring a deal for the superstar third baseman, as well as some new market developments of note. In particular, the Nationals have approached the Cubs to discuss Bryant, according to Jon Morosi…


NL East Rumblings: Rendon, Nats, Martinez, Cespedes, Mets, Hatcher
Now that Stephen Strasburg has been re-signed to an expectations-shattering $245MM contract, it doesn't seem like the Nationals could manage another mega-deal to bring back Anthony Rendon…or could they?  Both Nats GM Mike Rizzo and agent Scott Boras (who represents both Rendon and Strasburg) told MASNsports.com's Mark Zuckerman and other reporters that the third baseman…


Blue Jays Looking At Encarnacion, Smoak, Tsutsugo
The Blue Jays are weighing a pair of familiar names for their first base/DH vacancy, as Sportsnet.ca's Ben Nicholson-Smith (Twitter link) reports that Edwin Encarnacion and Justin Smoak are "getting consideration" from the club.  The Jays also continue to be "intrigued" by Japanese free agent Yoshitomo Tsutsugo, though it "certainly doesn't seem like they're close…


NL Central Notes: Bryant, Stearns, Hader, Pirates, Reds
The service time grievance filed by Kris Bryant and his representatives was addressed in a hearing in late October, though neither Bryant or the Cubs have yet to receive a ruling from Major League Baseball.  Speaking to The Athletic's Sahadev Sharma and other reporters at the Winter Meetings, Cubs president of baseball operations Theo Epstein…


Cardinals Looking For Outfielders, Left-Handed Hitting
The Cardinals weren't one of the league's better-hitting teams in general last season, and in particular struggled against right-handed pitching.  For that reason, president of baseball operations John Mozeliak told reporters (including MLB.com's Anne Rogers and the St. Louis Post-Dispatch's Derrick Goold) that "if we could find a way to get a little more lefthanded,…


Diamondbacks Notes: Haniger, Mazara, Akiyama, Bullpen
"The Diamondbacks are said to have interest in both" Mitch Haniger and Nomar Mazara, Nick Piecoro of the Arizona Republic writes.  Either player would address Arizona's need for a right fielder, and though the D'Backs would be taking something of a risk either both are coming off disappointing 2019 seasons.  Haniger didn't play after June…