Latest On Extension Talks Between Mets, Jacob deGrom
There has been cavalcade of extensions across Major League Baseball this spring, but it doesn't appear Mets right-hander Jacob deGrom will become the latest star to ink a new deal. Speaking about his future Saturday, deGrom told Anthony DiComo of MLB.com, Tim Healey of Newsday and other reporters that his optimism about signing before his…


Central Notes: Tribe, Cubs, Brewers, Royals
Indians shortstop Francisco Lindor and second baseman Jason Kipnis will open the season on the 10-day injured list, per Paul Hoynes of cleveland.com. It's disappointing but not surprising news for Lindor, who's working back from the right calf strain he suffered in early February. Kipnis is also dealing with a right calf strain, one that…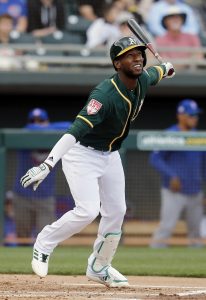 Offseason In Review: Oakland Athletics
This is the latest post of MLBTR's annual Offseason in Review series, in which we take stock of every team's winter dealings. After surprising their way to the the majors' fourth-best record in 2018, the low-budget Athletics made a series of short-term commitments this past offseason. Major League Signings Joakim Soria, RP: two years, $15MM…


Yankees Acquire Mike Tauchman From Rockies
Per a team release, the Yankees have acquired OF Mike Tauchman from Colorado for lefty Phillip Diehl. Left-hander Jordan Montgomery was placed on the 60-day IL to make 40-man room for the outfielder. Tauchman, 28, has just 69 MLB plate appearances under his belt despite a monster minor-league performance over the last two seasons. With…


AL East Notes: Red Sox, Duffy, Rays, Sabathia
After chronicling some Blue Jays notes earlier today, let's take a look around the rest of the American League East… "Unless something completely unanticipated happened," Dave Dombrowski figures the Red Sox will halt all extension talks by Opening Day, the team president of baseball operations told the media (including Chris Cotillo of MassLive.com).  Most players…


Roster Notes: Rox, Brewers, Phils, Nats, Reds, Marlins
The latest on several teams' rosters… First baseman Mark Reynolds will make the Rockies' roster, Nick Groke of The Athletic tweets. A Rockie from 2016-17, Reynolds rejoined the club on a minor league deal this past January after spending last season with the Nationals. In his return to Colorado, the 35-year-old Reynolds will back up…


Giants Acquire Michael Reed From Twins
Per Dan Hayes of the Athletic, the Giants have acquired OF Michael Reed from Minnesota for OF John Andreoli and cash. Per Kerry Crowley of the Mercury News, lefty Steven Okert was designated for assignment to make room on the 40-man. Reed, 26, was in camp with the Twins after an outstanding AAA performance in the…


Per Kerry Crowley of the San Jose Mercury News, the Braves have acquired outfielder Matt Joyce from the Giants for cash considerations. It'll be the third team this week for the 34-year-old Joyce, who was released Tuesday by Cleveland after the team informed him he wouldn't crack the Opening Day roster. Joyce enjoyed a late-career renaissance…


Mets Assign Six NRI Veterans To Minor League Camp
The Mets have cut several veterans at Spring Training on minor league contracts from their Major League camp.  Carlos Gomez, Adeiny Hechavarria, Rajai Davis, Hector Santiago, Ryan O'Rourke, and Devin Mesoraco are the non-roster invitees who have all been told they aren't making the Opening Day roster.  (Tim Healey of Newsday was one of several…


The Giants have released catcher Rene Rivera from his minor league contract, as reported by several members of the Giants beat (including NBC Sports Bay Area's Alex Pavlovic). Rivera and Stephen Vogt were the two veterans brought into the Giants' camp on minor league deals to compete with Aramis Garcia for the backup role behind…


The Blue Jays have released reliever John Axford, Shi Davidi of Sportsnet tweets. Additionally, reliever Bud Norris didn't make the Jays' roster, per Davidi, but they have given him a $100K retention bonus to stay in the fold. Axford, whom the Blue Jays signed to a minor league contract in February, had been battling for…


Pirates To Add Francisco Liriano, Melky Cabrera To Opening Day Roster
The Pirates have announced that left-hander Francisco Liriano and outfielder Melky Cabrera will be on the team's 25-man roster for Opening Day.  (MLB.com's Adam Berry was among those to report the news.)  Since both players are in camp on minor league contracts, the Bucs will still need to make some room on their 40-man roster. …


Per his agents at Primetime Sports Group, the Mets have signed IF Ruben Tejada to a minors deal. Tejada, 29, spent his first nine professional seasons with the Mets organization, debuting at the tender age of 20 midway through the 2010 season.  The Panamanian quickly established himself as a solid shortstop option for New York,…


Jason Hammel Announces Retirement
In a surprising development, veteran right-hander Jason Hammel has told the Rangers that he is retiring after 13 Major League seasons.  Hammel had signed a minor league deal with the Rangers this winter, and was informed yesterday that he had made the team's Opening Day roster. More analysis to come…


Giants Notes: Pillar, Guyer, Choo, Harper
The latest on the Giants' search for outfield help… Cameron Maybin's release has left the Giants in need of a right-handed hitting center fielder who can complement Steven Duggar.  To this end, the club has "looked into Blue Jays center fielder Kevin Pillar and Brandon Guyer," Henry Schulman of the San Francisco Chronicle writes.  Guyer…


Orioles, Giants Swap Mike Yastrzemski, Tyler Herb
Per team releases, the Orioles and Giants have swung a minor deal, with righty Tyler Herb headed to Baltimore and outfielder Mike Yastrzemski going to San Francisco. Yastrzemski, 28, is the grandson of Hall-of-Famer Carl Yastrzemski. He's made a six-year lap through the Oriole farm, with early highs eventually offset by upper-minors woes. His 2018…


Scooter Gennett To Spend 8-12 Weeks On Injured List
Reds second baseman Scooter Gennett will be sidelined for the next 8-12 weeks due to a right groin strain, Bobby Nightengale of the Cincinnati Enquirer reports (Twitter link).  Gennett suffered the injury yesterday during the second inning of the Reds' Spring Training game, while making an awkward slide on a fielding play. The news is…


Minor MLB Transactions: 3/22/2019
Here are a few minor moves to round out the day's transactions … The Brewers announced that they inked reliever Michael Tonkin after he was released by the Rangers earlier today. Tonkin has pitched in parts of five seasons with the Twins and threw last year in Japan. The 29-year-old allowed just two hits and one earned…


Tigers Select Gordon Beckham's Contract, Release Bobby Wilson
The Tigers have selected the contract of veteran infielder Gordon Beckham, as per a team announcement.  Right-hander Michael Fulmer (who will undergo Tommy John surgery) was placed on the 60-day IL in order to create room for Beckham on the 40-man roster.  Infielder Ronny Rodriguez was also optioned to Triple-A. In another move, the Tigers…


Twins Release Tim Collins, Adam Rosales
The Twins have released lefty Tim Collins and infielder Adam Rosales, the team announced. Both were Article XX(B) free agents, meaning they'd have required $100K retention bonuses if kept but not added to the 40-man roster. With the Minnesota organization deciding to head in a different direction with its final roster spots, it was obviously…


Per Chris Cotillo of Masslive.com, the Cubs have released reliever Junichi Tazawa. Tazawa had a strong spring for Chicago, striking out nine in just 5 2/3 IP while not allowing a run. The 32-year-old was fighting for the last spot in the Cubs pen, but was on the heels of back-to-back dreadful campaigns in 2017…


Giants To Select Contracts Of Nick Vincent, Yangervis Solarte, Gerardo Parra
The Giants have decided to carry a trio of veteran players who were in camp on minor-league deals, Andrew Baggarly of The Athletic was among those to report on Twitter. Reliever Nick Vincent, infielder Yangervis Solarte, and outfielder Gerardo Parra are all headed onto the 40-man roster. All three have had success at the MLB…


In a surprise move, the Cubs have optioned outfielder/infielder Ian Happ to Triple-A Iowa, manager Joe Maddon announced Saturday (via Sahadev Sharma of The Athletic). Happ's "not happy" about the demotion, Maddon revealed. The decision comes in the wake of a miserable spring for the 24-year-old Happ, who batted an awful .135/.196/.192 in 52 at-bats…


Bryan Holaday, Pedro Alvarez Opt Out Of Marlins Deals
8:50pm: First baseman Pedro Alvarez has also opted out of his deal, per MLB.com's Joe Frisaro, who adds that outfielder Harold Ramirez will not exercise his out clause. Both Holaday and Alvarez have 48 hours to decide whether to go to Triple-A New Orleans, Frisaro notes. Alvarez has raked this spring with a .324/.400/.647 line…


Blue Jays Notes: Borucki, Stroman, Buchholz, Pentecost
Here's the latest from the Blue Jays' camp in Dunedin… Ryan Borucki will miss at least one regular season start as a precautionary measure after the right-hander felt elbow pain during a recent start in minor league camp.  The Athletic's John Lott (Twitter links) was among those to report the news from Jays manager Charlie…


Per a team release, the Orioles have claimed catcher Pedro Severino off waivers from the Nationals.  In a corresponding move, the club has designated INF Stevie Wilkerson for assignment. Severino, 25, hasn't hit much at the MLB level since debuting late in 2015, slashing just .187/.273/.287 (47 wRC+) in 282 career big-league plate appearances. The…


Latest On Justin Verlander, Gerrit Cole Extension Possibilities
4:27pm: Owner Jim Crane acknowledged that there are talks with at least some realistic possibility of a deal, as MLB.com's Brian McTaggart reports on Twitter. "I don't think anything is final, but if it's going to get done it's going to get done before we get out of here," said Crane in reference to the conclusion…


Braves Reportedly "Still In" On Craig Kimbrel
5:59pm: Whether or not there's ongoing contact, the Braves have yet to make Kimbrel an offer, per MLB.com's Mark Bowman (via Twitter). 4:10pm: The Braves are "still in" the market for veteran reliever Craig Kimbrel, according to David O'Brien of The Athletic (Twitter link). According to O'Brien's sources, the race at this point is down to…


The Royals have inked veteran first baseman Lucas Duda to a minor-league deal, per a club announcement. He had been cut loose recently by the Twins. Duda, 33, played with Kansas City last year. Though he failed to return to his prior levels of output, he turned in a nearly league-average slash line (.241/.313/.418) and…


2:55pm: The deal includes a $750K base salary along with unspecified incentives, per Jon Heyman of MLB Network (via Twitter). 12:44pm: Murray tweets that Wilson's contract is a Major League deal. He'll be added to the 40-man roster once he passes a physical, which is taking place today. 12:35pm: The Brewers are in agreement with…


Matt Olson Undergoes Hand Surgery
Athletics first baseman Matt Olson has undergone hand surgery, per a club announcement. The procedure "involved a right hamate excision," according to the team. Olson's timeline to return to competitive action is not yet clear, though there are plenty of comparable situations to look to for precedent. Hamate removals are rather common for hitters; the…


Giants Return Rule 5 Pick Drew Ferguson To Astros
The Giants have returned Rule 5 pick Drew Ferguson to the Astros after the outfielder cleared waivers, Maria Guardado of MLB.com tweets. Ferguson was designated for assignment yesterday when the Giants acquired another pick in this past year's Rule 5 Draft, Connor Joe, from the Reds. Ferguson, 26, struggled in big league camp with San…


Reds Reassign Nick Senzel To Minor League Camp
The Reds announced a slew of players who've been reassigned to minor league camp Friday, headlined by top prospect Nick Senzel. Cincinnati's decision to do so has prompted a response from Senzel's agent, Joel Wolfe of Wasserman, who spoke harshly of the organization's decision to ESPN's Jeff Passan (Twitter link). "I don't believe I've ever…


Rich Hill To Begin Season On Injured List
Dodgers lefty Rich Hill will open the season on the injured list with what the team has described to the media as a medial collateral ligament strain in his left knee (Twitter links via Ken Gurnick of MLB.com). The team also revealed that lefty Hyun-Jin Ryu will start Opening Day, with right-hander Ross Stripling is lined…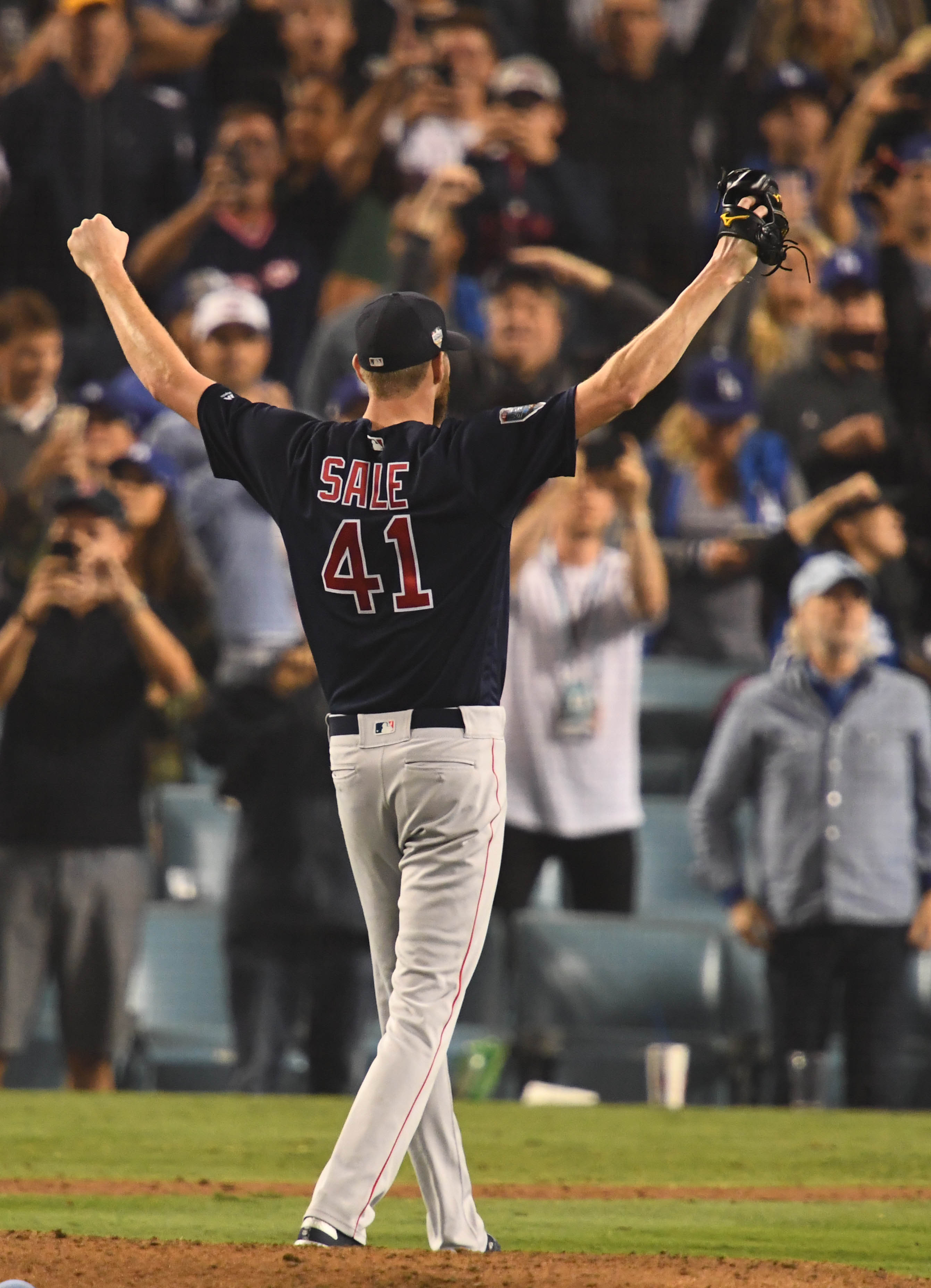 Red Sox, Chris Sale Agree To Extension
The Red Sox and ace Chris Sale are closing in on a contract extension, as first reported by Alex Speier of the Boston Globe. Sale, a client of Jet Sports Management, will receive $145MM over five seasons (2020-24) if he passes a physical, Ken Rosenthal of The Athletic reports (Twitter links).   Earlier this spring, both Sale…


Astros, Justin Verlander Reportedly "Moving Toward" Extension
The Astros and ace righty Justin Verlander are "moving toward" an extension, according to MLB.com's Mark Feinsand (via Twitter). While contract details aren't yet nailed down, Feinsand says the contract under consideration is "believed" to be for two years and something around $66MM in guaranteed money. That would dovetail with the contractual range suggested earlier…


The Angels have released righty Daniel Hudson, Maria Torres of the Los Angeles Times tweets. As an Article XX(B) free agent, Hudson would have commanded a $100K roster bonus had he not been added to the 40-man roster. The Halos decided to go in a different direction after taking a look at the 32-year-old in…


Latest On Blue Jays' Injuries And Roster Plans
There are suddenly quite a few moving parts when it comes to the Blue Jays' roster situation. As Sportsnet's Shi Davidi reports, ongoing developments continue to create uncertainty even as camp draws to a close. Blue Jays skipper Charlie Montoyo revealed today that neither Ryan Tepera nor John Axford will be an option to start the season…


The Giants announced that they have released veteran outfielder Cameron Maybin, as Kerry Crowley of the Bay Area News Group was among those to tweet. It is not clear at this time if Maybin opted out of his contract. While it had seemed at one point that Maybin would likely crack Giants roster out of…


Justin Grimm Opts Out Of Deal With Indians
Righty Justin Grimm has opted out of his minor-league contract with the Indians, the club announced. He'll head back onto the open market in search of a new deal. Grimm, 30, was looking for a chance to bounce back after a brutal 2018 campaign. He performed well in camp, allowing just one earned run while…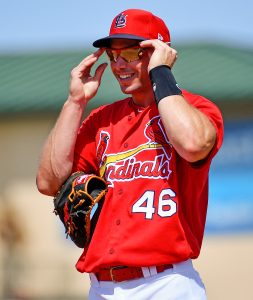 Cardinals Nearing Extension With Paul Goldschmidt
The Cardinals are closing in on an extension with first baseman Paul Goldschmidt, per Ken Rosenthal of The Athletic (via Twitter). If he passes a physical, Goldschmidt will remain a Cardinal for five additional seasons at a price of $130MM, per Derrick Goold of the St. Louis Post-Dispatch (via Twitter), thus setting a new contractual…


Hunter Pence Makes Rangers' Roster; Willie Calhoun Optioned To Triple-A
The Rangers have informed veteran outfielder Hunter Pence that he's made the Opening Day roster, tweets MLB.com's T.R. Sullivan. Young outfielder Willie Calhoun, meanwhile, will be optioned to Triple-A Nashville. Sullivan also adds that Rule 5 pick Jordan Romano has been informed he will not make the roster. While many fans may have hoped that…


The Braves have outrighted left-hander Sam Freeman, per a club announcement. He has been assigned to Triple-A but will have the right instead to elect free agency. Now 31, Freeman joined the Atlanta organization as a minor-league free agent in advance of the 2017 season. He ended up turning in a worthwhile campaign and being…


Phillies Release Drew Butera, Andrew Romine
The Phillies have released catcher Drew Butera and infielder Andrew Romine, per a club announcement. Both had been in camp on minor-league deals with March 21st opt-out provisions, Jim Salisbury of NBC Sports Philadelphia notes on Twitter. Clearly, the Philadelphia organization had determined that neither player would make its active roster. The 35-year-old Butera, a…


Red Sox "Actively" Discussing Sandy Leon Trades
The Red Sox are currently in "active" trade talks with other clubs regarding a potential Sandy Leon swap, Buster Olney and Marly Rivera of ESPN report (via Twitter). As has long been anticipated, something will have to give with regard to Boston's catching situation between now and Opening Day. The Sox are carrying three catchers…


Corey Knebel Headed For Elbow Exam
Brewers closer Corey Knebel will have his right elbow examined today, manager Craig Counsell revealed to reporters (Twitter link via Tom Haudricourt of the Milwaukee Journal-Sentinel). The Athletic's Robert Murray had previously written that he was taking a step back from throwing due to elbow discomfort. Counsell acknowledged that there is some cause for concern.…


Marlins Select Contract Of Curtis Granderson
The Marlins announced Thursday that they've selected the contract of veteran outfielder Curtis Granderson while optioning fellow outfielder Austin Dean to Triple-A New Orleans. Three non-roster players — lefty Mike Kickham, righty Hector Noesi and catcher Rodrigo Vigil — were all reassigned to minor league camp, too. Miami now has a full 40-man roster. Granderson,…


Braves Sign Josh Tomlin To Minor League Deal
7:25am: MLB.com's Mark Bowman tweets that Tomlin will start Saturday's Grapefruit League game for the Braves and could potentially break camp with the club as a long reliever. If not, it appears he'll head to Triple-A Gwinnett. 7:04am: The Braves announced Thursday that they've signed right-hander Josh Tomlin to a minor league contract. He'll be…


Giants Acquire Connor Joe, Designate Drew Ferguson
The Giants have acquired utilityman Connor Joe from the Reds, per a club announcement. Righty Jordan Johnson and cash considerations are headed to Cincinnati in return. To open a 40-man roster spot, the Giants designated outfielder Drew Ferguson for assignment. Both Joe and Ferguson were selected in last December's Rule 5 draft. The former went…


Brad Miller Opts Out Of Contract With Dodgers
Infielder Brad Miller has opted out of his minor-league deal with the Dodgers, per a club announcement. He's heading back onto the open market. Miller, 29, had joined the organization in hopes of being the latest infielder to resurrect his career in Los Angeles. While he showed well in spring action, he obviously wasn't ticketed…


The following players are projected to reach free agency after the 2020 MLB season (two full seasons from now).  Numbers in parentheses represent the age at which the player will play the 2021 season.  Click here to view our list of players projected to reach free agency after the 2019 season. If you see any…


Alex Wilson Opts Out Of Contract With Indians
Righty reliever Alex Wilson has opted out of his contract with the Indians, per a club announcement. He will head back onto the open market in search of a better opportunity elsewhere. Wilson, 32, had been competing for a spot in the Cleveland bullpen. Had he earned a nod, his minor-league deal would have provided…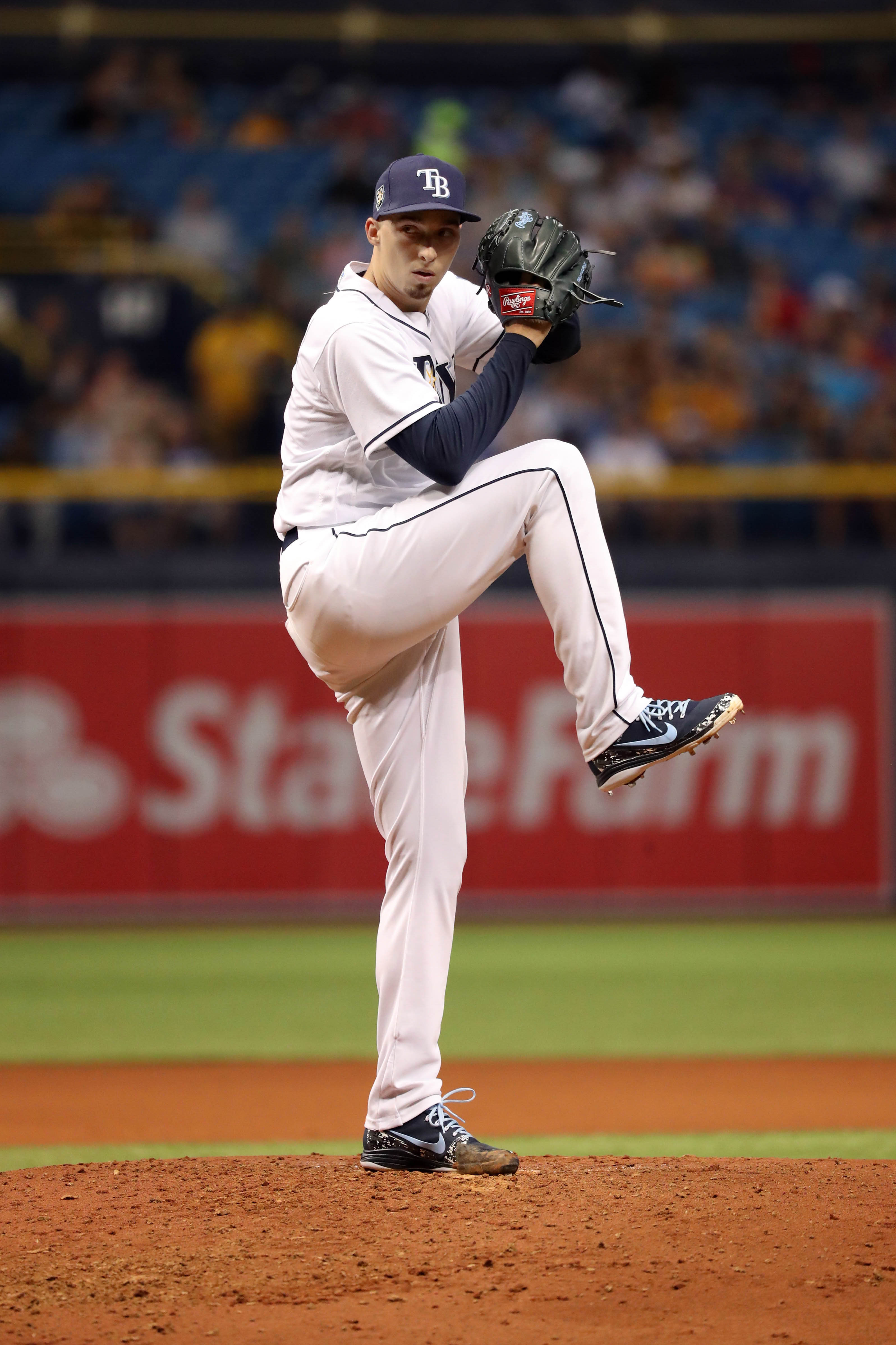 2:00pm: Marc Topkin of the Tampa Bay Times reports the yearly breakdown (Twitter link). Snell will be paid a $3MM signing bonus and earn $1MM in 2019. He'll then be paid salaries of $7MM, $10.5MM, $12.5MM and $16MM in the subsequent four seasons. That $16MM salary in 2023 can increase by up to $2MM based…


AL Central Notes: Hanley, Rosario, Turnbull
Hanley Ramirez has a March 24 opt-out date in his minor league contract with the Indians, tweets Ryan Lewis of the Akron Beacon Journal. They've been trying to get the veteran slugger as many at-bats as possible in a short period of time in order to make their best judgment on whether he can help…


Phillies Release Trevor Plouffe, Gregorio Petit
The Phillies announced Thursday that they've released four non-roster invitees to Spring Training: infielders Trevor Plouffe and Gregorio Petit as well as left-handers Edward Paredes and Jeremy Bleich. The Phils also optioned lefty James Pazos and right-hander Drew Anderson to Triple-A. Plouffe, 32, was the Twins' primary third baseman from 2013-16 and provided a solid…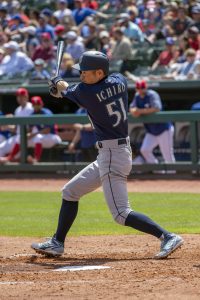 Ichiro Suzuki Announces Retirement
9:20am: Ichiro has now formally announced his retirement via a Mariners press release. The future Hall of Famer included the following statement: "I have achieved so many of my dreams in baseball, both in my career in Japan and, since 2001, in Major League Baseball. I am honored to end my big league career where…


Ryan Flaherty Opts Out Of Indians Deal; Wilson, Grimm Won't Make Roster
The Indians announced Wednesday that a pair of veteran non-roster invitees have been informed that they will not make the Opening Day club: right-hander Justin Grimm and infielder Ryan Flaherty. While the club indicated that the pair is weighing opt-out clauses, MLB Network's Jon Heyman tweets that Flaherty has already declared his intent to exercise…


Mets Notes: Alonso, Smith, Non-Roster Vets, Bunting
The Mets could potentially carry Pete Alonso and Dominic Smith on the active roster to open the regular season, Anthony DiComo of MLB.com tweets. Skipper Mickey Callaway says the two first baseman won't function in a platoon if that does indeed come to pass, but he didn't divulge how playing time between the two would be divided. Deesha Thosar…


The Angels announced that infielder/relief pitcher Kaleb Cowart has cleared waivers and been assigned outright to Triple-A Salt Lake, thus clearing a spot on the 40-man roster. Cowart has bounced around the league a bit since the end of the 2018 campaign. The Mariners claimed him from the Angels back in December but lost him…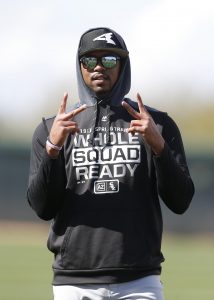 White Sox Agree To Extension With Eloy Jimenez
The White Sox have reportedly struck a historic extension with top prospect Eloy Jimenez. If he passes a physical, Jimenez stands to receive a record-shattering $43MM guarantee over six seasons, with a pair of option years that cost a cumulative $32MM. There's also said to be a $2.5MM MVP bonus. This contract will easily set…


Mookie Betts Does Not Expect To Reach Extension With Red Sox
In the midst of a run of extensions around the game — in particular, yesterday's $360MM Mike Trout agreement — Red Sox star Mookie Betts faced another round of questions about his future in Boston from reporters including Jason Mastrodonato of the Boston Herald (links to Twitter). While he again expressed that he's fond of the…


The Giants announced Wednesday that they've signed Matt Joyce to a minor league contract. He'll be in camp for what's left of Major League Spring Training. Joyce is represented by ACES. The Giants will be the second stop for Joyce this spring, as he spent the bulk of camp with the Indians before being granted…


The Twins have released first baseman Lucas Duda, as Dan Hayes of The Athletic was among those to report (Twitter link). The move comes in advance of the opt-out clause his contract provided on Saturday. Duda, 33, has long been quite a productive MLB hitter, though he hit a wall late in the 2017 season…


AL Notes: Gio, Armstrong, Herrera, Tepera/Axford
Newly minted Yankees lefty Gio Gonzalez says it was an easy choice to join the New York organization, as George A. King III of the New York Post and MLB.com's Bryan Hoch cover (Twitter links). The offer from the Yanks "was pretty much" the only one he got all winter long, says the veteran southpaw. It has…


Braves Rumors: Duvall, Outfield, Pitching Staff
It seems the Braves may be looking at alternatives in the outfield, with David O'Brien of The Athletic tweeting that Adam Duvall's hold on a roster spot is "tenuous at best." The Braves acquired Duvall from the Reds in a minor trade last July, and while they didn't give up much in the way of long-term value, the trade…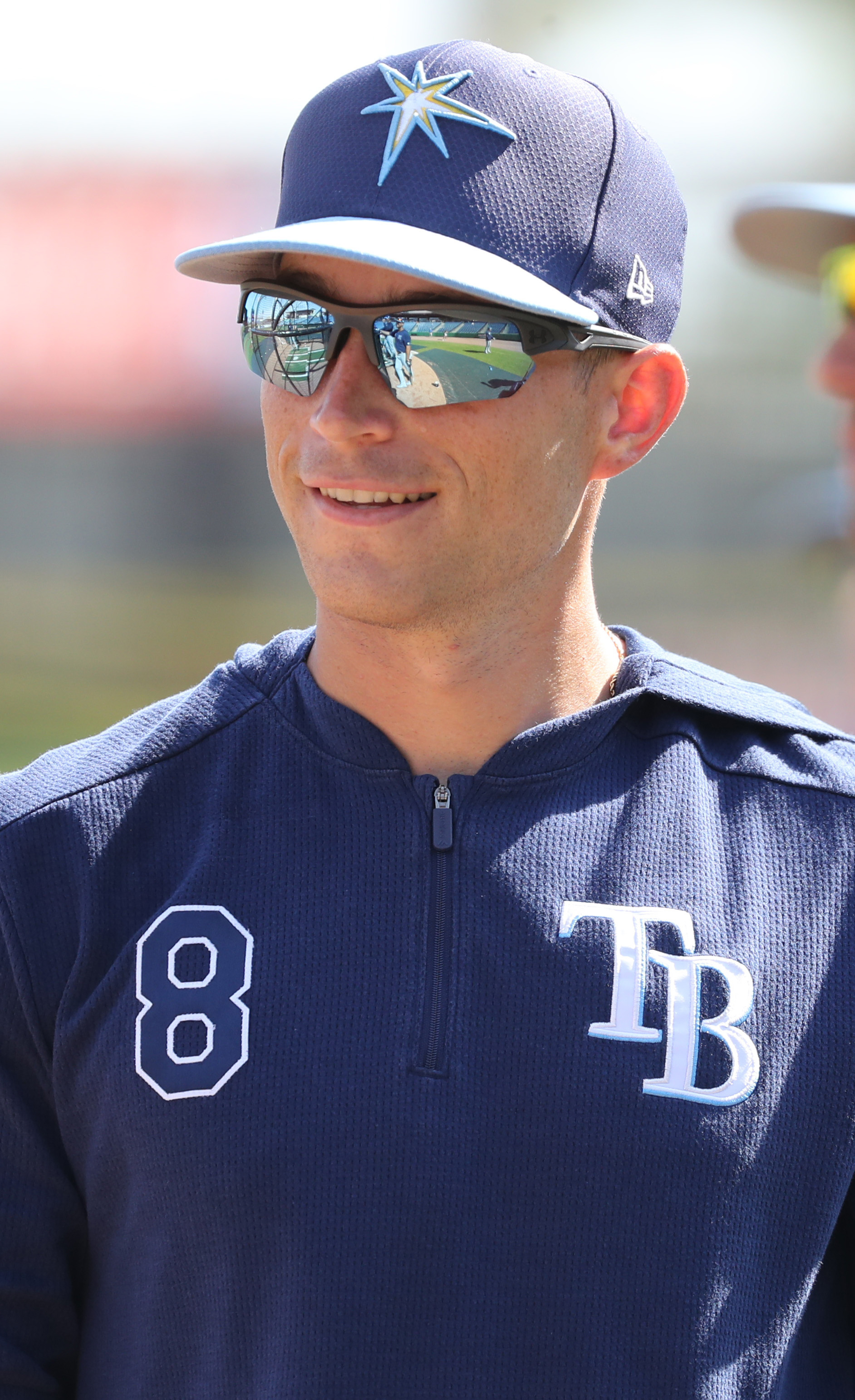 Rays, Brandon Lowe Agree To Extension
The Rays have agreed to a six-year, $24MM contract extension with infielder/outfielder Brandon Lowe, reports Ken Rosenthal of The Athletic (via Twitter). The contract contains a pair of club options that would buy out a pair of would-be free-agent seasons as well. Lowe is a client of the Bledsoe Agency. Lowe has just 43 games…


The Brewers announced today that they have released right-hander Josh Tomlin. He had been in camp as a non-roster invitee after signing a minors deal but opted out of his deal, Tom Haudricourt of the Milwaukee Journal-Sentinel reports (via Twitter). That news gives some clarity to the organization's rotation picture, though Tomlin had a tough…


Royals Shift Ian Kennedy To Bullpen
The Royals announced yesterday that they will utilize veteran right-hander Ian Kennedy as a reliever this year, as Lynn Worthy of the Kansas City Star was among those to report. Kennedy, 34, says he's up for the switch despite having made only a pair of prior relief appearances way back in 2008-09. In the intervening…


Injury/Rehab Notes: Kershaw, Jeffress, Nelson, Darvish, Phillies
It's been a fait accompli for weeks now, but Dodgers skipper Dave Roberts made it official today that Clayton Kershaw will open the season on the injured list (link via Jorge Castillo of the L.A. Times). Kershaw has been slowed by inflammation in his left shoulder for much of the spring and has not been pitching in…


Anthony Rendon On Contract Talks With Nationals
The Nationals have held ongoing contract talks with third baseman Anthony Rendon, with optimism at times of reaching a long-term deal. But Rendon says he rejected an offer in late February (around the time that Nolan Arenado signed his new deal with the Rockies) and that talks have "kind of come to a halt lately,"…


Orioles Release Alcides Escobar
The Orioles announced this afternoon that veteran shortstop Alcides Escobar, who had been in camp as a non-roster invitee, has been granted his release. He's now a free agent. Escobar went 7-for-32 with a pair of doubles, four strikeouts and four walks in his brief time with the Orioles this spring before exercising an opt-out…


Padres' Jacob Nix Diagnosed With UCL Tear
Padres right-hander Jacob Nix has a "small" tear in his right ulnar collateral ligament, Kevin Acee of the San Diego Union-Tribune reports. He'll be evaluated by Dr. Neal ElAttrache before determining whether to undergo surgery. Depending on the extent of the tear, Nix could opt for a non-surgical route — platelet-rich plasma and stem cell…


Details On Prior Red Sox Attempts At Extending Mookie Betts
As part of the day's chatter surrounding Mike Trout's new deal with the Angels, Joel Sherman of the New York Post took a look back at some of the Red Sox' attempts to hammer out a contract with their own star outfielder. Mookie Betts has rebuffed several prior efforts from the Boston organization, it seems.…


Dellin Betances Will Begin Season On Injured List Due To Shoulder Impingement
Yankees right-hander Dellin Betances will open the 2019 season on the injured list due to an impingement and inflammation in his right shoulder, general manager Brian Cashman announced to reporters Tuesday (Twitter links via the YES Network's Jack Curry). There's no set timetable for when Betances might rejoin the big league bullpen. To this point in…


MLBTR Chat Transcript: Mike Trout Deal
Mike Trout is closing in on the largest deal in baseball history, and that was a major focus of today's chat with MLBTR owner Tim Dierkes.  Read the transcript here.


Michael Fulmer Expected To Undergo Tommy John Surgery
Tigers righty Michael Fulmer has received a recommendation that he undergo Tommy John surgery, Anthony Fenech of the Detroit Free Press reports on Twitter. He'd stand to miss the entire 2019 season and in all likelihood a portion of the 2020 campaign as well. Fulmer's medical status has been a bit of a mystery of…


Astros, Alex Bregman Agree To Extension
The Astros have agreed to terms on a six-year, $100MM contract with star third baseman Alex Bregman, reports Mark Berman of FOX 26 Houston (via Twitter). That contract covers the current season, three arbitration years and what would've been the first two free-agent seasons for Bregman. The Athletic's Ken Rosenthal had tweeted not long before…


Minor-League Labor Changes Under Consideration
Major League Baseball is engaged in talks that could lead to significant changes to the labor situation of minor-league ballplayers, ESPN.com's Jeff Passan reports. Initial talks have been held with the National Association of Professional Baseball Leagues, with "significant increase in salaries, a higher standard of living conditions and better transportation" all on the table. It's…


Offseason In Review: Milwaukee Brewers
This is the latest post of MLBTR's annual Offseason in Review series, in which we take stock of every team's winter dealings. The fruits of a relatively short rebuilding effort in Milwaukee manifested with an NL Central division title, a NLCS run against the Dodgers and dramatic increase in expectations after years of mediocrity. Major…


Athletics Select Nick Hundley's Contract
The Athletics announced Tuesday that they've selected the contract of catcher Nick Hundley. To clear a spot on the 40-man roster, fellow catcher Chris Herrmann was placed on the 60-day injured list. Beyond those moves, the A's placed outfielder Nick Martini and righty Jharel Cotton on the 10-day IL. Hundley's selection makes official what has…


Yohander Mendez Diagnosed With UCL Sprain
Rangers lefty Yohander Mendez has been diagnosed with a grade one sprain of the ulnar collateral ligament in his pitching arm, as Evan Grant of the Dallas Morning News reports. He's expected to miss approximately half of the coming campaign. Though Mendez avoided the worst-case outcome of Tommy John surgery, he'll still need to take…


7:46pm: Fields' contract comes with a $1MM base salary in the Majors, and it contains opt-out provisions on April 30 and June 25, per Robert Murray of The Athletic (Twitter link). 5:13pm: Brewers president of baseball operations David Stearns, who is familiar with Fields from their days together in the Astros organization, tells Tom Haudricourt…


The Indians announced Tuesday that veteran outfielder Matt Joyce has been granted his release from his minor league contract, making him a free agent. The Cleveland organization informed Joyce late last week that he would not make the big league roster. Joyce will now have the opportunity to seek a landing spot with just over…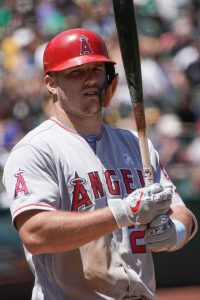 Angels Nearing Extension With Mike Trout
The Angels are nearing agreement on a record-setting contract with superstar outfielder Mike Trout, according to ESPN.com's Jeff Passan. Trout is promised $360MM in new money over a ten-year term, according to reports from Bill Shaikin of the Los Angeles Times (on Twitter) and Jeff Fletcher of the Orange County Register. Trout will earn $36MM…


Brewers In Talks With Craig Kimbrel
The Brewers are in discussions with free-agent reliever Craig Kimbrel, Ken Rosenthal and Robert Murray of The Athletic report (via Twitter). Should a deal come to fruition, the signing would seem similar to the team's previous agreements with Yasmani Grandal and Mike Moustakas in that both landed in Milwaukee on shorter-term deals than anticipated. A…


Astros, Ryan Pressly Agree To Extension
8:35pm: The vesting option is based on appearances and is worth $10MM, MLB Network's Jon Heyman tweets. 8:11pm: The two sides have an agreement in place, The Athletic's Ken Rosenthal tweets. 8:01pm: The Astros and right-hander Ryan Pressly are close to finalizing a two-year extension worth a guaranteed $17.5MM, Chandler Rome of the Houston Chronicle…


AL Central Notes: Adrianza, Twins, Salazar, Royals, Beckham
With eight games until the end of Spring Training, infielder Ehire Adrianza isn't assured of a spot on the Twins' Opening Day roster, writes LaVelle E. Neal III of the Minneapolis Star Tribune. Adrianza is out of minor league options, so if he doesn't break camp with the club he'd be exposed to outright waivers.…


Dane Dunning Undergoes Tommy John Surgery
White Sox pitching prospect Dane Dunning has undergone Tommy John surgery, the club announced to reporters including Daryl Van Schouwen of the Chicago Sun-Times (via Twitter). He'll miss the entire 2019 season and, in all likelihood, some of the 2020 campaign as well. This news isn't surprising given the course of recent events. The club…


8:35pm: Yankees GM Brian Cashman has acknowledged a "verbal understanding" between the club and Gonzalez, as Erik Boland of Newsday tweets. 7:14pm: The Yankees are closing in on a contract with lefty Gio Gonzalez, according to Jon Heyman of MLB Network (via Twitter). Rather stunningly, the deal is likely to be a minors agreement, per Joel…


Pirates Name Gonzalez, Kang Starters At Shortstop, Third Base
The Pirates have settled on Erik Gonzalez and Jung Ho Kang as their starters at shortstop and third base, respectively, to open the 2019 season, general manger Neal Huntington revealed to reporters Monday (Twitter links via Adam Berry of MLB.com). Gonzalez's primary competition for the shortstop role had been Kevin Newman and Kevin Kramer, the…


Injury Updates: Mendez, Lamb, Dyson, Padres
We've already published one batch of health-related notes today, though here's the latest on other notable players who have been battling the injury bug… Rangers southpaw Yohander Mendez left today's Cactus League start due to tightness in his throwing elbow (MLB.com's T.R. Sullivan was among whose to report the news).  "Anytime a pitcher comes out…


Padres, Indians Still Engaged In Talks On Veteran Starters
The Padres and Indians remain engaged in "continued discussions" regarding Cleveland's group of high-quality, veteran starters, according to a report from Ken Rosenthal and Dennis Lin of The Athletic (Twitter link). There's no expectation that a deal will come together by the start of the season, but the ongoing chatter remains notable. When the Friars…


Phillies Acquire International Pool Money From Orioles
The Phillies and Orioles have announced a swap in which the Philadelphia organization acquires international bonus pool spending availability. Young catcher Lenin Rodriguez is heading to Baltimore in return. This is the latest in a strong of transactions in which the O's have spun off international spending capacity. The club missed on some top targets…


AL East Notes: Pedroia, Norris, Orioles
Red Sox second baseman Dustin Pedroia will open the season on the injured list, manager Alex Cora announced to reporters today (link via WEEI's Rob Bradford). Cora stressed that there have been no setbacks for Pedroia in his return from the knee issues that limited him to three games last season. Rather, the veteran is…


Click here to read a transcript of today's chat, hosted by MLBTR's Steve Adams.


Dodgers Announce Front Office Promotions
The Dodgers announced a series of promotions within the team's front office, including the elevation of Brandon Gomes to the new title of Vice President and Assistant General Manager.  Gomes' old role, the Dodgers' director of player development, will now be filled by assistant farm director Will Rhymes.  The director of baseball operations position will…


Click here for the Sunday night discussion of everything baseball-related, moderated by MLBTR's Mark Polishuk


25-Man Roster Notes: Indians, Pirates
Here's the latest on some veteran players signed to minor league contracts are faring in their bids to make the Opening Day roster… The Indians reassigned outfielder Brandon Barnes, catcher Tim Federowicz, and infielder/outfielder Mike Freeman to their minor league camp, MLB.com's Mandy Bell reports (Twitter link).  Catcher Dioner Navarro will remain with the Tribe's…