The Half-Moon Shaped Bag is Seriously Underrated
A few years ago I got a Chloe Georgia Bag as a gift and I immediately fell in love with its unique shape and details. While the Georgia Bag wasn't a huge hit for the brand, and I eventually did sell mine (it was blue and I barely used it), I often think about that bag. If it had been black, tan or even a nice red I would have never parted with it. Something about the shape was just so different and I liked how it was both linear and curved at the same time. And while the half-moon shaped ...


Can the Chanel Gabrielle Bag Stand the Test of Time?
It's often a bit of stretch to call a handbag an instant classic, but when Chanel debuted the Boy Bag back in 2012 that's exactly what it became. The Boy Bag was introduced during a crossroads period for Chanel. The brand was aiming to reach a younger consumer base with the release of the Boy Bag and at the same time millennials were beginning to gravitate towards the classic brand. It was this so called 'perfect storm' that made the Boy Bag an instant hit. Since its lau


CC 30: This Pragmatic, Self-Proclaimed Nerd Has Great Purchasing Advice to Give
This week's closet confessional comes from a 30-something from Toronto, whose relationship with retail evolved from once getting a university degree in a field she wasn't passionate about (in order to afford shiny things). Now, she's prioritizing paying off the mortgage and taking a much more conservative approach to shopping. Many of us should be able to relate to this reader's journey, which is why we picked it to be featured today. Do you wish to share your own story


Angela Simmons Looks Stunning in this Chic Orange Kimono from Fashion Nova
Angela Simmons keeps it stylish in brown leather pants and a laced mesh top. But the real looker is this trendy kimono from Fashion Nova! It comes in satin material and is long sleeved, which is an easy pairing for any look, much like Angela's, that's real casual and cool. Perhaps even spoof it up as a dress. With fringe attachments and a tie twist, you can do no wrong with this product for a bomb look. Find it here for a steal of $68, Bombshells!


Reginae Carter sits Pretty in Fashion Nova Whatever You Want Bodysuit
By Najaah Cooper (@luvnaj) Reginae Carter gave us heart eyes in this sweet pink laced bodysuit from Fashion Nova. The Whatever You Want bodysuit is a nice addition to your wardrobe. The bodysuit is versatile enough to be dressed up with a skirt and heels for a night out or casual with some jeans and sneakers. All depends on your mood. The Whatever You Want bodysuit is a steal at $29. Hurry up and get yours before they're gone!


PurseBlog Asks: Would You Wear a Purse Rain Coat?
I love bags more than the average individual and I've certainly had my fair share of obsessive handbag behavior, but every now and then I see something that makes me pause and question "who the heck would use that"? The most prominent example that comes to mind is the purse rain coat. If you're unfamiliar with a purse rain coat, it is exactly what it sounds like. The best way to describe it is a literal plastic poncho that you hang over your bag to repel rain. Sounds like a great idea in...


Gucci Goes Back In Time With Its Pre-Fall 2019 Campaign
Gucci's newly released Pre-Fall 2019 campaign images are ancient history in the best possible way. For this campaign, Alessandro Michele tapped into history, utilizing a Sicilian site which dates back to the 7th century BC. The Selinunte Archaeological Park was the background for the Pre-Fall 2019 Ad Campaign, creating an eye catching juxtaposition between the ancient ruins and Gucci's contemporary collection. The campaign, which was photographed by Glen Luchford, imagines a mythica


Celebs Not Attending Coachella Carry Chanel, Celine and Jil Sander
It has begun: Two weeks' worth of celebrity photos from the desert. They're just starting to trickle in now. Coachella is back, and it's always a hot mess of celebrity action. (Celebs who never sweat or get dusty, I might add.) Coachella is a cherished tradition among a certain set of celebrities, and they always bring the teensiest designer bags every year. It's a real treat, even if you're only vaguely aware of who this year's headliners are (Ariana Grande,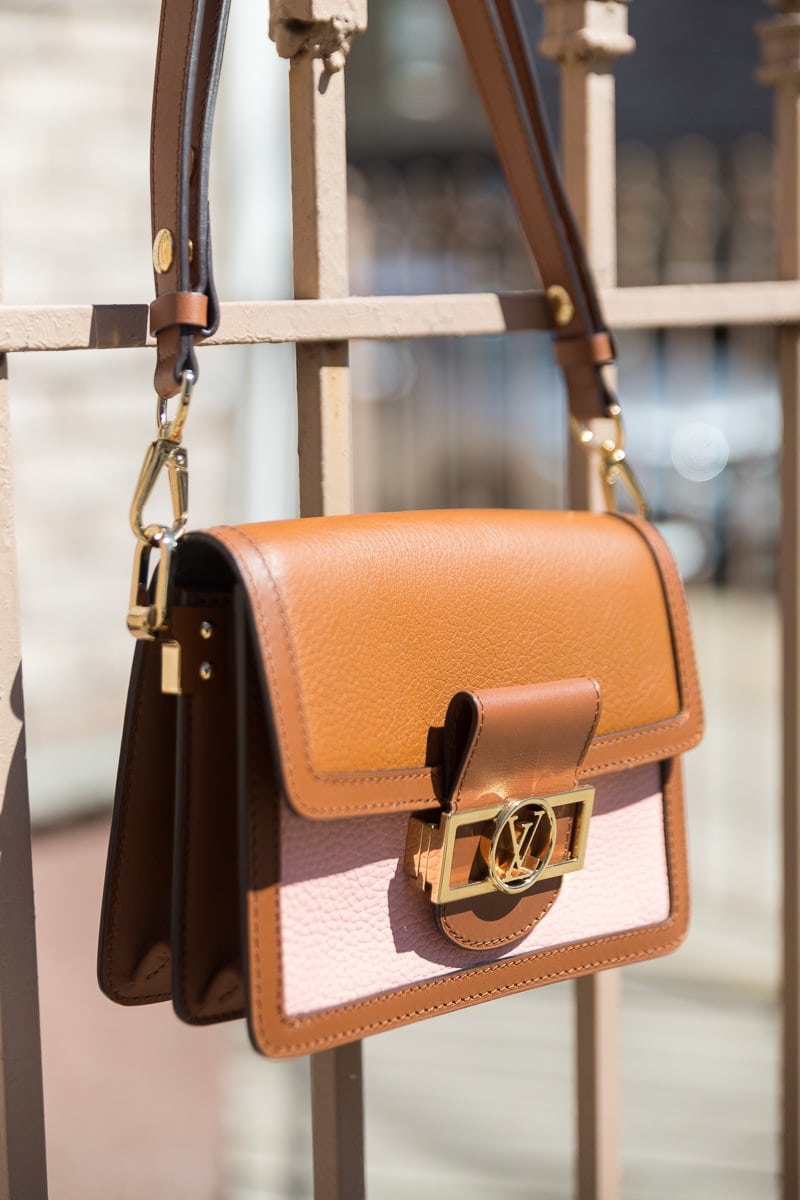 Introducing the Louis Vuitton Mini Dauphine Bag
While Louis Vuitton's most popular bags are the classics (think Speedys, Neverfulls, Keepalls and other monogram canvas offerings), the brand also does a fantastic job of creating new designs for its runway collections. These seasonal bags are equally as lust-worthy, and Vuitton's Spring 2019 runway collection featured some of the brand's best new bags in the last few years. Earlier this month we took a look at the Mini Luggage Bag, and now we're giving you a detailed loo


Cosmetics Bags Are My Newest Obsession
I have a confession to make. I am a total beauty product junkie. I am constantly trying new products, always convincing myself somehow that 157th lip gloss is going to be *the* perfect shade and that I'll never need to buy another (spoiler alert, I always end up buying another!). I've got countless tubes of creams and serums, and I'm a sucker for gorgeous packaging. The cuter the packaging, the more likely it is that a product will come home with me. I'm never without a roller ball of pe...


Affordable Ways To Bring Luxury Style Into Your Home
Home is where the heart is so this should always be a space that you take pride in. Those that like the finer things in life and want to add a touch of celebrity luxury to their home have many easy ways to do this without spending a fortune. What's more, by doing so, you will make your home a more beautiful place to spend time, and it's sure to impress any visitors that you have over too! So, if you want to bring an air of luxury and glamour into your home but you are not sure how then ...


Love It or Leave It: Fringe Bags
A couple of weeks ago I was doing my routine nightly scroll through social media when I spotted this photo of uber-stylish songstress Dua Lipa. I'm low-key obsessed with Dua Lipa, both as an artist and as a person. While there are some looks she wears that I most definitely could not pull off, everything she wears is well put together and trendy but suits her well. Not to mention I'm incredibly envious of how well she rocks short hair. Real talk: I've been debating cutting my h


I Never Wanted a Gucci Bag Until…
I never believed in love at first sight. That is, until the moment I laid eyes on the Gucci Sylvie Leather Mini Bag in red. It's important to note that I'm rarely attracted to red bags. (My collection is almost entirely black. Oops.) But let me tell you, this Gucci version calls for an exception. Funny enough, the first time I saw the bag was after grabbing coffee with one of my oldest friends. She was in town for a few days, and as we were saying goodbye, her mom (who I know and lo


Celebs Exit Restaurants and Hotels in Perpetuity with Bags from Fendi, Dior and Loewe
Most of the stars we feature here are making a grand entrance or (more frequently) trying to make a quick(ish) exit. Some celebs linger a while, because they do employ a stylist, after all, but others are just trying to sneak back to their car after yoga class. This week, we have a virtual parade of celebs trekking out of Madeo, Mr. Chow, the Ritz, Broadway theaters, etc. Everyone came primed and ready to have the ins and outs of their evening documented, and no one had the misfortune of just ru


Louis Vuitton Pushes 'New Classics' In Its Latest Campaign
Louis Vuitton is one of the most classic handbag brands around. Since its inception, Louis Vuitton has been known for its durability and classic styles, as the brand originally began as a maker of luxury travel goods. One of the most iconic handbags of all time, and a bag that many people begin their designer handbag collections with is the Louis Vuitton Speedy. Instantly recognizable, the Louis Vuitton Speedy in Monogram Canvas is a true classic. This Spring, Louis Vuitton is aiming to introduc


Celebs Favor Fendi, Hermès and Chanel This Week
Textural, touchable bags are very much en vogue with celebs this week: We're knee deep in croc and croc-embossed bags, and if we throw in everything else embossed and quilted, we're basically drowning. Celebs have gone in an extra luxe direction, and it makes for premium bag-viewing. Also, in celeb news: Did you know Elle Fanning just turned 21, and is not, in fact, an ageless immortal pixie person? Why isn't this making more headlines? The post Celebs Favor Fendi, Hermès an...


The Best Bag Deals for the Weekend of April 12
I just recently said this to my roommate and I'll reiterate it here: Yes, the weekends go fast, but the weeks sure do too! It honestly feels like I just put together the last bag deals post for you all, but apparently it was already a week ago. We've made it to yet another Friday and I'm not even going to say finally, because this week flew by in a snap! We're already a third of the way through April, which is mind boggling to me as well, because it seems like it was Febr


CC 29: This Young NYC Professional Scored His Dream Birkin With His First Job's Salary
In this week's Closet Confessional, we learn from this 20-something about his path to a substantial bag collection that was mostly gifted by his generous parents, to later taking a more conservative approach to spending once he earned his own income. Once scoring his first job in his professional field, he treated himself to his lifelong dream of purchasing a new Birkin, which promptly lead to the uneasy sticker shock that many first-time Birkin buyers experience. Enjoy this young manR


What to Wear to Convos with Claire Memphis: 10+ Times Celebs Slayed in Pastel Looks
So Convos with Claire Memphis is coming up on April 20th! We have a host of fabulous special guests, including Yandy Smith, Harrison Crite, and Ashley Dean! We also have a dress code: Pastels in celebration of Spring! Don't quite know how to wear it? Behold 10 celebs and street style stars who slayed in pastels: Monica Brown is a certified style slayer and was the first person I could think of to aptly illustrate this trend. She's wearing all pastel colors at once


Fashion Bombshell of the Day: Jessica from Memphis
Happy Friday Eve! Conversations With Claire is coming up and this time we are heading to Memphis! Before the festivities occur, we are showing love to our Memphis Bombshells and Bombers. Today's Fashion Bombshell of the day is Jessica from Memphis. Love you edgy yet classy looks! View more looks below! Learn more about this Bombshell on Instagram @miss_jlea. What do you think? What do you think of Jessica from Memphis? HOT! SHE'S A BOMBSHELL


Fashion Bomber of the Day: Montae from Memphis
Happy Friday Eve! Conversations With Claire is coming up and this time we are heading to Memphis! Before the festivities occur, we are showing love to our Memphis Bombshells and Bombers. Today's Fashion Bomber of the day is Montae from Memphis, TN. Styling and profiling! You clean up nice! View more of Tae's style below! Learn more about this Bomber on Instagram @tae_bizzle. What do you think? What do you think of Montae from Memphis? HOT! S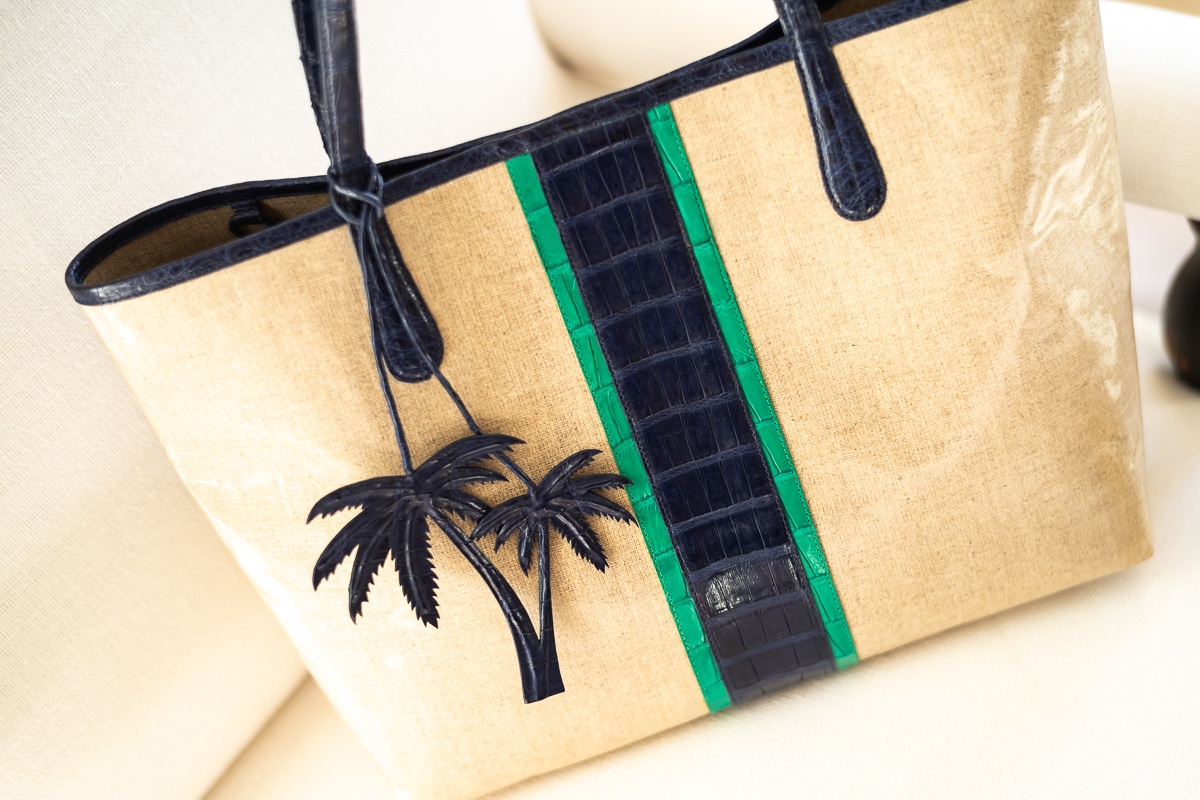 A Look at My New Tina Craig x Nancy Gonzalez Tote
I've been blogging for well over ten years now. I've watched the rise and the fall of some of the earliest bloggers. I've watched the entire landscape shift and change. I could go on about it all (and maybe someday I will, there is so much that we've witnessed) but I have always said the OG bloggers who have stuck around are in a special little group. Most of us know one another as we've been part of this ever changing world. When we started our site there was a han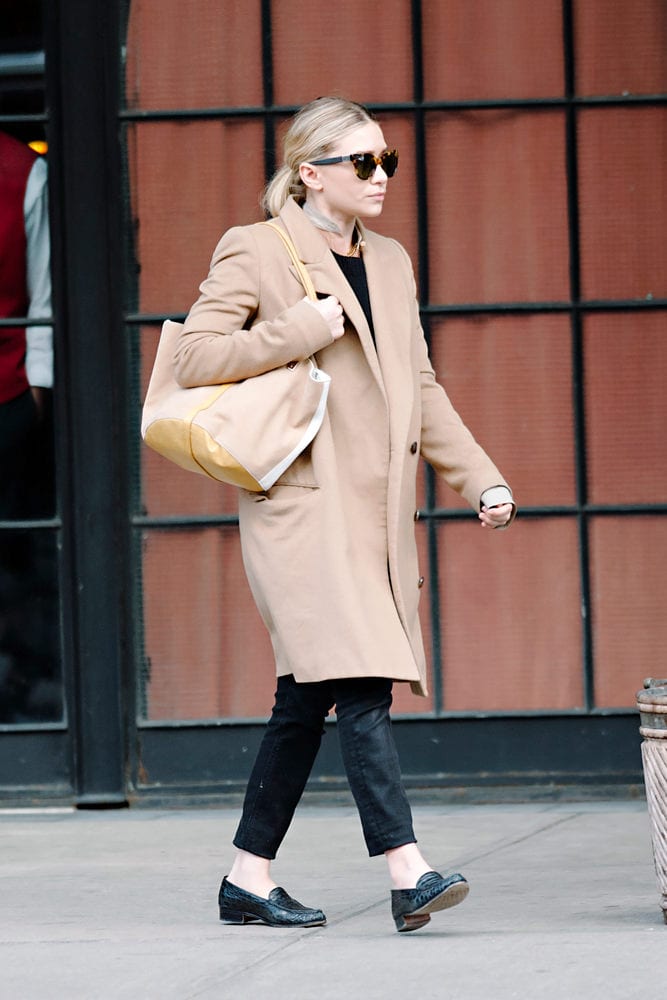 I Just Can't Get Enough of Mary-Kate and Ashley Olsen's Style
Do you have a style icon that continuously gives you inspiration and has a direct impact on your personal style? I know I do, and I am lucky enough to not have just one fashion icon in my life, but two, Mary-Kate and Ashley Olsen. The iconic sisters boast an endless list of accolades, and most importantly, they know how to run an empire. Mary-Kate and Ashley are the women behind fashion brands Elizabeth and James and The Row, both of which are wildly successful and well respected in the fashion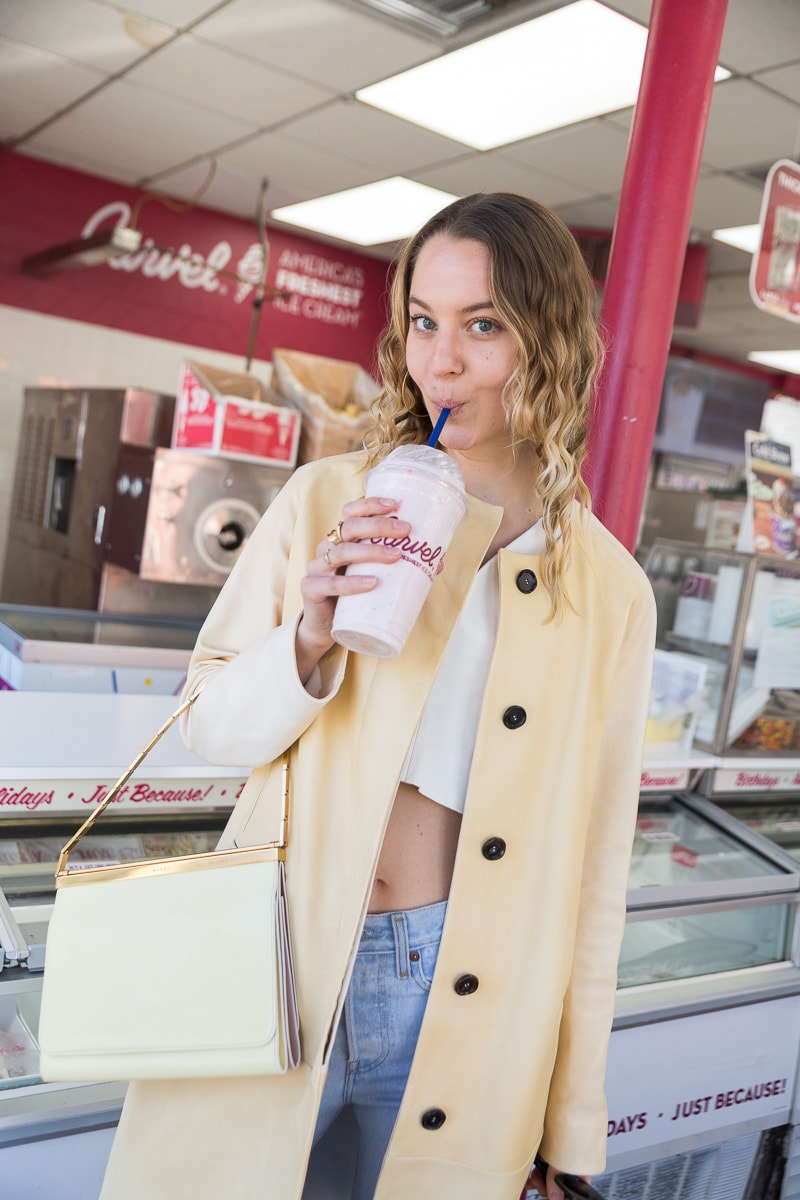 Introducing Marni's Spring 2019 Bags
When people ask me what I do for a living one of the first questions they typically ask is either "what's your favorite designer?" or "what bag do you want to buy right now?" It's really, really difficult for me to pick ONE favorite designer, as there are just too many to pick from. Not to mention, of the designers I personally own, I like each one for different reasons. Then there are those designers that I really love and admire, but haven't yet been a


Fashion Bomber of the Day: Eso from Memphis
Happy Hump Day! Conversations With Claire is coming up and this time we are heading to Memphis! Before the festivities occur, we are showing love to our Memphis Bombers! Today's Fashion Bomber of the day is Eso from Memphis. Urban chic. We see you! View more looks below! Learn more about this Bomber on Instagram @coolurbanhippie. What do you think? What do you think of Eso from Memphis? HOT! SHE'S A BOMBER   NICE STYLE, BUT NOT QUITE A BOMBER ...


Fashion Bombshell of the Day: Bianca from Memphis
Happy Hump Day! Conversations With Claire is coming up and this time we are heading to Memphis! Before the festivities occur, we are showing love to our Memphis Bombshells and Bombers. Today's Fashion Bombshell of the day is Bianca from Memphis, TN. Classy and bold! View more looks below: Learn more about this Bombshell on Instagram @curvaceouslybee. What do you think? What do you think of Bianca from Memphis? HOT! SHE'S A BOMBSHELL NIC


Shopbop's Most Anticipated Sale is Here!
Good afternoon PurseBloggers. I've got a sale alert for you today, and it's good, it's reaaaaallly good. Now is the perfect time to stock your spring wardrobes! Starting this morning at Shopbop, you can score up to 25% almost all your purchases with code EVENT19! All you have to do is look for products marked EVENT19 while you're browsing and you'll get 20% off purchases under $500 and 25% off purchases above $500 for the next 3 days only! I started shopping on Shopbop wa...


Is Education Important in Fashion Industry
Nobody can deny the importance of education in all sectors of life. Education makes a man perfect and gives awareness and decision making power to think and to take steps after careful analysis. Education plays a vital role to learn, seek and to move forward in every aspect of life. Education is also important for personality grooming and to compete for the world on behalf of professional skills and creative thinking. When we talk about the fashion industry and the relationship of education


Celebs Add Balenciaga, Stalvey and Prada to Their Springtime Ensembles
There were many festive occasions for celebs to celebrate in NYC over the weekend. Marc Jacobs got married, and celebrity "Women of Power" were honored en masse. The quantities of florals, lilac and chambray we're seeing on celebs are ramping up quite quickly this year, and if you haven't dug every floral item you've ever owned out of your wardrobe already, now is absolutely the time! There may still be snow on the ground in certain parts of the country, but spring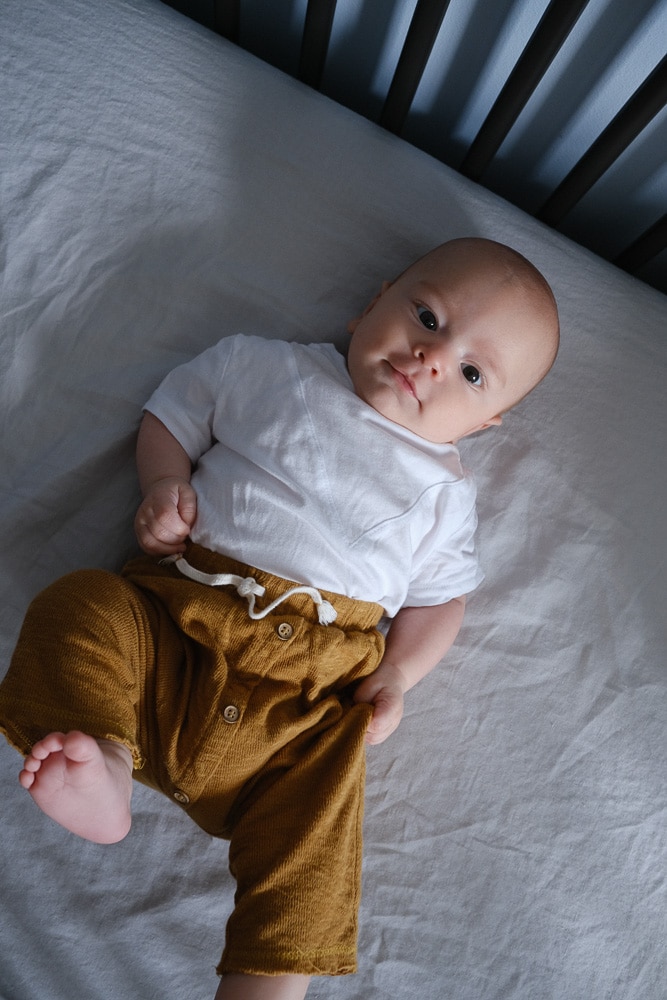 Dear Vaughn: Month Two and Three
Dear Vaughn, It always bugged me to hear people talking about the 4th trimester, not because I didn't think it existed, but because I think we over-analyze and focus on giving terms to everything. But after having Millie and now you, I know the 4th trimester has a name because that period of time can be a bit rough as it's the biggest transition and many parents feel like they can breathe a bit better by month three. So here we are, you are three months old, and I still can'


Fashion Bombshell of the Day: Danyetta from Memphis
Happy Tuesday! Today's Fashion Bombshell of the day is Danyetta from Memphis. She writes, "My name is Danyetta Joy. I own a small online boutique named Vanity A and I'm an aspiring stylist. I can't really put a finger on my style. My outfits are determined by my mood. My mind revolves around fashion all day. & I rarely follow trends." View more looks below: We see you! Great style! Learn more about this Bombshell on Instagram @_winter_storm. What do you think? What do you th...


Fashion Bomber of the Day: Ahmad from Memphis
Happy Tuesday! Conversations With Claire is coming up and this time we are heading to Memphis! Before the festivities occur, we are showing love to our Memphis Bombshells and Bombers. Today's Bomber of the day goes by Ahmad aka @furcoatlel on Instagram from Memphis, TN! View more looks below: Learn more about this Bomber on Instagram @furcoatlel. What do you think? What do you think of @furcoatlel from Memphis? HOT! HE'S A BOMBER NICE STYLE, BU


Tuesday Shoesday: 10 Shoe Trends for Spring 2019 at Every Budget
One of my favorite things about spring weather is the transition from boots, booties and closed-toed shoes to flats, sandals and lightweight sneakers. This spring I'm anxious to add a few trends to my shoe-drobe. You all know I'm anxious for a new all white sneaker, and a new pair of white loafers is also high up on my list of spring wants. And while I'm still trying to decided if splurging on my first pair of designer shoes is worth it I figured that I better find some pretty


Fendi is Having a Moment and I'm Here for It
Though Fendi has been around for almost 100 years, the brand is having a serious moment right now—and I am very much here for it. Since 1925, the Italian fashion house has produced some of the biggest bag trends the world has ever seen (and proudly worn). In fact, Fendi was the first handbag and fur workshop in Via del Plebiscito, Rome, and by the '40s, the brand started to gain recognition beyond Italy's capital city. Then, about two decades later, Karl Lagerfeld created Fendi...


Manolo Blahnik New York Partners Opt Out of Renewing License
A swift email from Manolo Blahnik's press office has revealed that they have split with their longtime US Partners. The email stated, "After meeting with Kristina Hulsebus, Mr. Blahnik's niece, who, along with her in house counsel and financial adviser, offered unacceptable terms, George Malkemus and Anthony Yurgaitis, on behalf of MBUSA, have chosen not to renew their license agreement of 37 years." Though details of what this means are almost as nebulous as the email,


Fashion Bombshell of the Day: Marshella from Memphis
Happy Monday! Conversations With Claire is coming up and this time we are heading to Memphis! Before the festivities occur, we are showing love to our Memphis Bombshells and Bombers. Today's Fashion Bombshell of the day is Marshella from Memphis, TN. Love your minimal yet edgy looks! View more chic looks below! Learn more about our Bombshell on Instagram @tayloredxtaylor. What do you think? Purchase your ticket here to attend Convos With Claire Memphis edition! What do you think o...


Fashion Bomber of the Day: Denzel from Memphis
Happy Monday! Conversations With Claire is coming up and this time we are heading to Memphis! Before the festivities occur, we are showing love to our Memphis Bombers. Also, make sure to purchase a ticket to the informative and fashionable event! Today's Fashion Bomber of the day is Denzel from Memphis! Streetwear chic! Dope style! View more looks below! Learn more about this Bomber on Instagram @denzeljalexander. What do you think? What do you think of Denzel from Memphis? HOT! HE


Real Talk: Stop Putting Your Bag on the Floor
As a bag lover, I have been known to exhibit what some people may consider to be obsessive handbag behavior. I take pride in caring for my bags and will spare no social norm expense to ensure they are well maintained and safe from harm's way. My number one rule to keep my bags in the best condition possible while still using them regularly? Never putting them on the ground. Worn and damaged handbag corners are my biggest handbag pet peeve, so to prevent corner rubbing I make it a habit to avoi...


Celebs Promote Their Books, Netflix Shows, Etc. with Bags from Thom Browne and Balenciaga
If your reading list is looking slight, or you've run out of menu planning inspiration, let celebrity authors be of assistance! Beauty vlogger Gigi Gorgeous has a book (but it's not so much about beauty products, it's a memoir) and actress Abbie Cornish has a cookbook! Though maybe you'd rather read her memoir? And did you know Jennifer Lopez has a sister? Everything is topsy turvy this week, celeb-wise, but the bags on very straightforward, and very on-point. Take a gand


Claire's Life: The Bomb Life VIP Shopping Event with Angela Yee, Mashonda Tifrere, Tiffany Reid, and Caryn Prime, with Proceeds Going to Camba!
Happy Saturday! A few days ago, I had the pleasure of co-hosting a shopping party at Alice & Olivia's Soho store, alongside powerful boss ladies Angela Yee, Caryn Prime, Tiffany Reid, and Mashonda Tifrere. Guests gathered at 98 Greene Street to shop it up for Spring, with a portion of proceeds going towards Camba. Attendees nibbled on hors d'oeuvres from Negril New York, sipped on juices from Drink Fresh Juice, and received makeup touch ups from Nars. Bombshells and Bombers


Upcoming Convos with Claire in Memphis Takes a Look at a Legend: Isaac Hayes, A Black American Icon
Convos with Claire kicks off it's 2019 season with an enormous bang in good ole' Memphis Tennessee, where various legends were born and created, such as the iconic celebrity Mr. Isaac Lee Hayes, Jr.  Hayes was a great American singer-songerwriter, actor, voice actor and producer.  He was inducted into the Rock and Roll Hall of Fame in 2002. Among his many, many talents, Sir Isaac Hayes, was a fashion standout in his own right. He became well known for his signature dark shades, full beard...


Celebrities Like Lebron James, Issa Rae, and Russell Westwood Pay Tribute to Nipsey Hussle in Style
Last week, the hip hop world was shaken to its core when 33 year old rapper and activist Nipsey Hussle was murdered in front of his store, Marathon Clothing. Awol Erizku Nipsey Hussle was a young man on the rise, who used his platform to spread positivity and give back to his community. Though his life was cut short, his legacy, brilliance, and contributions will live on. Friends and fans have been paying tribute to the late great rapper in style. Take a look below: Issa Rae showed love on the


Getting the smart casual dress code just right can be a challenge. Finding the perfect balance between casual and formal can be tough, but with a few statement pieces such as a button up shirt and a simple dress, you can accessorise accordingly to find an outfit that is both perfect for a casual weekend and also formal enough to wear for a busy day in the office. Whilst it's fun to experiment with style at the weekend, it can also be tempting to stay in your pyjamas. However, the rose l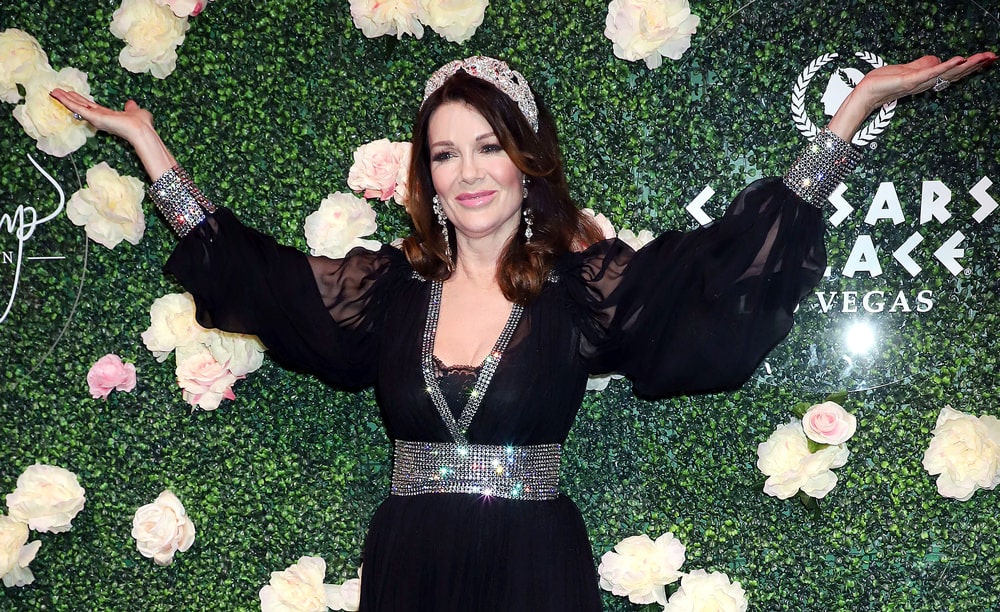 Friday Favorites: Five Things We're Obsessing Over This Week
The Real Housewives of Beverly Hills Dog-gate Scandal One of the questions I hate answering when I meet new people is "so what do you like to do?" Do drinking coffee, downing margaritas and online shopping all count as activities? I'm not so sure. Then there's the question that I actually hate the most. When asked what TV shows I like I typically wince as I say "anything on Bravo!". #SorryNotSorry. Ok, actually I'll admit it I am a little sorry. This we


Fashion Bombshell of the Week: Vote for your Favorite Bombshell
Happy Friday! This week we had incredible looks non-stop! Although we would love to crown each queen as our favorite, it's up to you guys to decide who was the best! The classy, eclectic Bombshell @jariatudanita marches to the beat of her own drum! This was one of my favorite looks because she mixed bold hues well without overdoing it. Slay, sis! She received 2,701 likes on our Instagram feed. Morgan aka @lovelyoverdose was a vibe in edgy urban chic ensembles! She received 1,025 likes on


Celebs Step Out with Bags from Celine, Frame and Gucci
Celebs are adding a little extra pizzazz to their spring ensembles this week with extra sharp designer picks. (Spoiler: Some of these ensembles include SCRUNCHIES. What's up with that? I love the 90s as much as the rest of you, but I'm not on board for the return of the scrunchy.) We're loving their brand new bags, but we're also a bit stumped by one or two. Could you be of assistance, dear reader? The post Celebs Step Out with Bags from Celine, Frame and Gucci appeared


The Best Bag Deals for the Weekend of April 5
In the words of Beyonce, "I see it, I want", and that's exactly what happened last year when I fell in love with Prada's Wicker Bags. Is there anything more perfect for spring and summer than an adorable wicker bag? Nope. Sadly, though luckily for my wallet, I did not buy said bag. Honestly is a wicker bag that costs as much, if not more, than some of my leather bags even worth it? Likely not, and yet I find myself here lusting after another wicker bag. This incredibly c...


CC 28: A Young Office Administrator Who Used to Spend Hundreds of Dollars a Day at the Mall
After a brief hiatus, closet confessionals are back and this week we take a look at the shopping habits of a young handbag lover. Three years ago he felt he had a shopping addiction and now is much more financially savvy with his spending. From his first luxury purchase (a Louis Vuitton Neverfull) to his prized possession (an Hermès Birkin), take a peek into the life of this week's confessor as he manages his life as a young gay man who loves designer bags. Take the Closet Confession...


The Best Croc Embossed Bags for Spring 2019 at Every Budget
The thing I love most about fashion is that it's never stagnant. There are always new trends emerging and others being put out to pasture, only to return 20 years later if the present day old-school fashion trends are anything to go by. Because things are always ebbing and flowing in fashion, my tastes are constantly evolving as well. I tend to get bored with my wardrobe easily (anyone else?), so when my tastes take a drastic turn, I always welcome the opportunity to reinvent my style. Changin...