5 Formal Living Room and Piano Ideas For 2021
Piano Designs and Ideas For 2021 Do you host a lot of dinner parties and neighborhood get-together's in your house? Are you a fan of clean, slick and contemporary style? With a bit of formal design and a beautiful piano, you can create an amazing room fit for entertaining, wowing and enjoying. Let's take at look at five formal living room and piano ideas, fit for a queen, a king and their charming families.  The piano has hundreds of years of history being an entertaining centerpiec...


Homeowner's Insurance and Furniture
What's Covered and What Isn't Things can happen at home. Whether it's weather or water damage and everything in between, you want to make sure you can be able to repair and replace everything. Even your furniture might risk getting damaged in more ways than one. You could have a furniture set that you have had for a while, only to be damaged in a fire. Or it can be damaged by accident after some roughhousing. Either way, it's important to know whether or not it's protected from damage ...


Designer Decorating Secret: Realistic Faux Plants
A room always seems to feel more fresh and alive to me when there's a plant in the room. Better yet, when there are several plants! I bet if you study photos of rooms you like, you'll notice how many of them have at least one plant. Using faux plants in a room or a [...]


Modern Dining Room Tables For Your Home In 2021
Modern Dining Room Tables Give the dining room in your home a facelift with a brand new table to hold as your central point and foundation of style. This space is where you'll host family dinners, holiday gathering and maybe even celebrate a birthday or two, so it's important that you create a welcoming ethos but one that also goes along with the stylish nature of your home. We've compiled a list of modern dining room tables including 13 cool ideas and photos to help inspire yo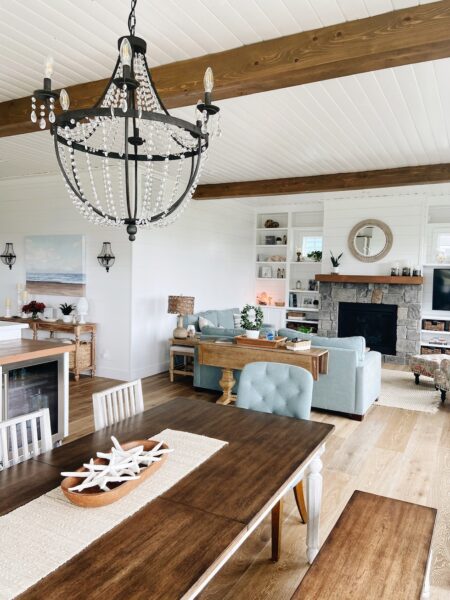 Come Take a Video Tour of a Dream Beach House!
Last summer we stayed in the most amazing dream beach house in the town of Seabrook on the Washington Coast! I shared a two part tour of the home on the blog (click HERE for part one and HERE for part two). I also posted a video tour on my Instagram, but today I wanted [...]


10 Ways to Decorate a Home with Maps
Decorate a Home with Maps Decorating with maps is a fun way to show off your adventurous spirit and wanderlust.  There are so many amazing things you can do with a map to really add interest to a room and make guests ask, "Just where in the world have you traveled?" The obvious place to hang it would be the wall, but there are so many other ways you can display your map decor.  You can decorate with modern maps or go for an old world design with antiquated maps.  Either way, you are sur...


Wood Pedestals, Trays, & Footed Stands in My Kitchen
Simple details in a space can add function as well as warmth and character. One of my favorite ways to do that in my white kitchen is by bringing in more contrast with cozy textures with wood pedestals, trays and footed stands. It's such a simple thing to do, but it sure makes a difference! [...]


Hi friends! With Mother's Day right around the corner I wanted to share some sweet and thoughtful gift ideas for that special mom in your life. Enjoy our gift guides!


Out to See: Tulip Festival Roozengaarde (Washington State)
I may be a day late in saying happy Earth Day, but my girls Kylee and Courtney and I were traipsing through a glorious local tulip farm oohing and ahhhhing over each unique petal in the beautiful fields of color! I love living in the NW, the incredible natural beauty is breathtaking. We literally took 1,000 photos/videos at [...]


3 Types Of Accessories That Would Improve Your Living Room
Accessories That Look Good In Your Living Room In most houses, there is a special place where interpersonal relations are shared and welcome by friends and family. A place for rest, relaxation, and fun that is known to most as the living room. So why not add some flair to the living room space where people spend most of their time, either alone or with family, friends, and pets? If you are forced to stay inside your home for months on end because of a pandemic, zombie apocalypse, or just because


Have You Considered Rekeying Your Home Security Locks
Why You Should Consider Rekeying Your Locks Whether you're a professional locksmith, a hobbyist, or just a person interested in DIY, security can't be overrated. Moving into a new home or opening new business premises can be a good time to think about rekeying your locks. After all, you don't know who could still have keys to the property. If you've recently been burgled, or if there's been several property break-ins in your area, Re-keying your locks can give an extra element of safet...


10 Wonderful Ottoman Ideas for a Living Room
Great Ottoman Ideas For Your Home If you are looking at ottoman ideas for a living room then this article may be just right for your needs.  Our editors have scoured the internet and come up with ten wonderful examples that can make your home beautiful.  I like how flexible this furniture can be. It can serve as seating that can be moved around a home easily to accommodate guests or also serve as a foot rest after a long day of work.  It's for that reason that you should think about your li...


Edible Flower Teacup Garden in the Kitchen
Have you ever grown edible flowers? I think a kitchen garden or windowsill garden is so charming. A few weeks ago I was at a local garden store and saw these sweet little violas. I planted a bunch of them in pots but had a few leftover and decided to put a few in my colorful coffee mugs!


Fun Ways to Use Edible Flowers
Edible flowers are such a fun and pretty addition to a treat for Mother's Day, a baby shower, engagement party, birthdays, a wedding, spring garden party, or just because! Here are lots of fun ideas and recipes!


I've shared a few music playlists on The Inspired Room over the years like my Happy Homebody Playlist, my Uplift Playlist and more (see all of my playlists here), and today I wanted to share a new Happy Spring Playlist for you! I hope it inspires a positive atmosphere for you in your homes and [...]


One of the things we loved most about this house when we first looked at it was that it had a basement! I wasn't really looking for one (not all homes here have them), but with a small home having a nice basement is definitely a plus. Although in many houses we looked at they [...]


Life Lately: Dogs, and More Dogs, and More Moving!
Wait. Did I say something about becoming an empty nester a year and a half ago? I did? Haha, well, surprise! All the fur kids and human kids have moved back home here at some point in the last year! I was kind of wondering what it would feel like to be an empty nester [...]


Painting vs Staining Your Fence or Deck – the Benefits & Differences
Painting vs Staining Your Fence or Deck Both paint and stain have unique benefits. Stain is much cheaper and easier to apply, but paint lasts longer. Read this article to find out the differences and benefits. Wooden decks are a great way to enhance the beauty of your house and make it feel much livelier. Decks can also increase the overall value of your house. Also, fences are useful for privacy or protecting a backyard pool. But over time, fences and decks slowly lose their color and glamour t


Best ways to ship your furniture overseas
Shipping Your Furniture Overseas For most of us, moving abroad means starting a new life. However, moving doesn't imply that you need to start from scratch for your possessions. There are often things that you can't leave behind when you're moving. Children and pets are first on everyone's lists, and furniture is usually a close second. When you're transporting your furniture long-distance, you want it handled with care. Chances are, you'll also be shipping di


Courtney's Apartment Update + Tour (500 Square Feet!)
Hey guys! Courtney (Melissa's daughter) here today. I'm here today to give you a tour of my new 500 square foot apartment! If you're new here, in January I moved up to Bellingham, a beautiful and charming city by the water. Recently I showed you my empty apartment tour with mood boards for my design [...]


5 Pet-Friendly Home Improvement Tips This 2021
Pet Friendly Home Improvement Tips For remodeling your home with your canine companion in mind, it can become too easy to lose yourself in a catalog of fashionable dog beds and bowls. However, ensuring that your interiors and landscaping are pet-friendly involves more than aesthetics. If you're moving home and looking to adopt a dog this year, these pet-friendly home improvement ideas can make the process efficient and enjoyable. Pet-Friendly Kitchen Ideas If you feed your pet in your kitchen,...


15 Cool Solar Powered Home Gadgets And Home Accessories For 2021
Solar Power Products For Your Home in 2021 Solar power is generally used to provide electricity for homes and buildings. You may not know that the energy harvested must first be converted into electrical energy so it can produce functional electricity. The conversion is made possible through photovoltaic or PV, which uses semiconductors to convert sunlight radiation into an electric current where a solar panel absorbs light from the sun's rays in order to generate direct current, DC as wel


Outdoor Lounge Chair Furniture and Decor Inspiration
I've been getting excited about my yard and gardening and spending time outside this spring and summer! Last week on the blog I shared this Ultimate Outdoor Rug Roundup (click here). I was asked recently for the source of my outdoor lounge chairs and since they're no longer available, I went on the hunt for [...]


18 of the Coolest and Innovative Modern Bathtubs in 2021
18 Mega Cool Bathtubs Nothing is more relaxing than a long languorous bath to soak away your troubles with a chilled glass of white wine. The art of bathing is taken quite seriously by the design continuum and in recent years we have seen an explosion of luxurious and thoughtfully designed bathtubs. A greater awareness of wellness and the positive effect that stress re leaving can offer has spurned on many products for our homes once reserved for only the well equipped spas and vacation spots. F


Top Tips to Make Your House More Saleable
How To Make Your House Sell Faster If you're thinking about selling your house, then naturally, you're going to want to make the highest profit possible. To do so, it's worth considering all the ways you can make your house more saleable. Some methods are more expensive and more time-consuming than others, so it's completely up to you how much work you're willing to do on your property before it gets listed. These tips are particularly handy for if your house has been on the market for...


5 Sweet Gluten-Free Recipes We Love to Make (Easter Ideas!)
Happy Easter, friend! I wanted to share a few sweet recipes we love to make for holidays or get togethers, including a few we'll be making this weekend. We eat healthy most of the time (ha!), but we do love making these treats as special traditions! If you are on a dairy-free or gluten-free diet, [...]


Inspired By: Exterior French Doors
Adding exterior French doors is a fairly "simple" remodeling project that can bring in more light, transform the function and add character to a space inside and out. Enjoy the inspiration!


French Doors to the Patio from a New Bedroom (New Home Project!)
Happy news! We are planning several new home projects this year! I've held off on updating a few key spaces in our home (other than paint or minor changes) because I knew, if we were going to stay in this house, that someday I was going to do "something more than paint" to make these [...]


The Benefits of Renting Storage During International Relocation
Renting Storage During International Relocation If you have ever dreamed about moving to London in the summer, you certainly haven't considered moving your couch, too. It is lovely to daydream, but things become real when you face an upcoming international relocation. Moving abroad is a complicated process. There are multiple steps you have to take before you wake up in London one morning. Organize the relocation so the timeline is flawless as you will have a limited chance of changing the


How To Make Your Home More Attractive
Add These Items to Your Home to Make It More Attractive There are various ways on how you will make your home more attractive, primarily for you and the members of your household, but then also for your guests or even potential buyers. Some homeowners consider renovating their humble abodes, while others are keener on adding certain items that will stress their homes. In terms of the latter, this article lists down some items that you can add to make your home more attractive. Good Quality Patio


5 Simple Ways to Decorate for Spring
Country Living Set A Spring Table Set up a spring table, even if it's just for you to enjoy! Add some springy details like a tablecloth, placemats, cloth napkins, fun cups, serving pieces, a simple centerpiece…whatever you have that can bring a fresh and inviting look to your table! Spring Wreath with Blue Ribbon Hang [...]


Inspiration from Anthropologie: Weekend Sale Finds
Anthropologie has a 20% off sale this weekend only! Click HERE to shop and find some of my favorites in this post (+ decor from my home on the sale!) I'm feeling so inspired to update my home. I think spring has definitely got me feeling ready for fresh spaces. I'm sure you know this [...]


The Secret to Finding Your Style and Feeling More at Home Where You Live
Source (20% off EVERYTHING with code! Click HERE to shop!) What's your decorating style? Do you feel at home where you live? If you ever feel conflicted about your style or the next decisions to make in making your house your home, you're not alone! Maybe you're just feeling stuck, or your current style isn't [...]


Modern Sofas with Vibrant Colors from Roche Bobois
Modern Sofas with Vibrant Colors from Roche Bobois Roche Bobois shows their European roots with hot colors for sofas from their "Les Contemporains" collection that tastefully makes a statement without going over board, of course over board is subjective. I have always had high regard for the Bobois modern furniture collection and if you have ever visited one of their store is hard not to. Here are some of the sofas, ottomans, and decorative home accessories that are anything but mund


The Light-Changing Magic of Rechargeable Bulbs for Sconces + Lamps!
Have you always wanted wall sconces, but don't have electrical outlets or wiring for them? Do you hate the look of a lamp cord running across a counter or dangling off of furniture or running down the wall? Same! I've got a clever solution to share with you today! Lately we've been doing a few [...]


Courtney's Small Apartment Bedroom
Hi! It's Courtney back again today to share with you my apartment bedroom! As I mentioned in my empty apartment tour post yesterday, this is my first time living in an apartment with a totally separate bedroom. My first apartment was an "open one bedroom" so the space was open but had a partial cutout [...]


Cleaning Ceramic Floor Tiles The Right Way
Top Ways to Take Care of your Ceramic Tile Floors Deep cleaning your floor tiles with some cleaning agents can cause discolouration or dullness. If not regularly cleaned and maintained, this can also lead to some unwanted grout lines. Before you jump on to the topic of floor cleaning and maintenance, you must know what type of floor material you have. You cannot use the same cleaning product on the tile floor as you do on the ceramic floor. The damage done can be irreversible in certain cases. N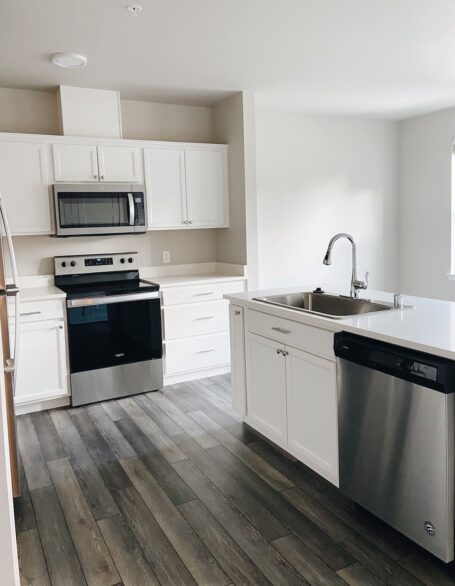 Courtney's New Apartment Tour + Design Plans + Mood Boards
Hi friends, it's Courtney (Melissa's daughter) here today! After living in my parents' lower level apartment for the past year, I am now all moved into my new little apartment up in Bellingham, a cute town by the water in Washington! Today I wanted to give you the empty tour of my new place, as [...]


Obsessed: Studio McGee Target Home Decor Spring 2021 + Mood Boards
Have you all seen the new Studio McGee line at Target? I am just getting around to looking through and wow, I am in love with so many of their items. (This isn't sponsored, I just knew you'd love to see them, too!) There are so many incredible designs and options at really reasonable prices. [...]


Choosing A Good Quality Home Theatre System Sometimes it's an absolute challenge, finding the perfect entertainment center for your home. It's got to not only fit the spot, but it has to have the storage to actually function too. But, most importantly, it's got to have style.  The times have changed with the size of televisions becoming so large and often being mounted on the wall.  There is still a need for an organizational piece to place game consoles, DVDs and other media...


My Morning Rituals + Five Morning Gadgets I Can't Live Without
I have a few morning rituals and gadgets that help me start my day. Besides making life simpler, they have something else in common. They all involve the senses! I always begin my day out by adding fresh water to my water bottle. Do you drink water in the morning? It's so important! I drink [...]


Happy MARCH! Spring is on its way. Do you ever swap out your artwork when the seasons change? Sometimes I will! It's pretty easy to to do if you keep your art in standard frames. Switching wintery prints for spring scenes or colors can really make a difference in the mood of a room. In [...]


Tips to Looking After Your Engineered Wood Flooring
Looking After Your Wood Flooring They are the perfect addition to any home. Inexpensive, durable, and easy to care for, engineered wood flooring has become a sought-after choice for many homeowners today. Like everything else around the home, your floors will last you a very long time with the proper installation, care, maintenance, protection, and repair. Don't let your home renovations go to waste by neglecting the aftercare aspect of it. Now, while these engineered wooden floor options


We had a fun small family birthday gathering for my daughter Kylee's birthday this weekend! Simple gatherings are my favorite (and not just because I wrote a book by that name!). I love to make any event in my home (even last minute ones!) more special and memorable in simple ways. I keep a few [...]


If there was one room that I could design over and over again...it would be kitchens. I stumbled upon a few lovely kitchens this week I thought I'd share with you here, along with some of my favorite kitchen inspiration posts!


Patio Heater Lamps From Kindle
Patio Heater Lamps For 2021 Lets hope that the summer of 2021 is a little more entertaining then the summer of 2020. Having a barbeque this summer will be something that almost everyone through the world will be looking forward too. Lets hope that it can happen this year… Kindle Living happens to have a great collection of outdoor patio heater lamps you should be aware of. These babies can prolong the time you spend outdoors, even in those seasons in which chilly nights would usually force


Simple Budget-Friendly Spring Decorating Idea
It's fun to think outside the box when decorating your home for spring. Or in this case, it's fun to think outside the vase :). What could be prettier than a simple spring bouquet? A pretty spring bouquet in a basket! Grab some tulips or any blooming flowers from a local farmer's market or store [...]


Platform Beds With and Without Storage
The Best Platform Beds of 2021 Choosing the right platform bed is something that has to be top of the list for getting it right. That is why we have put together an excellent list of platform beds, including storage beds with pictures for you. You will spend many years and most of your nights to come, asleep in that double bed. So by looking closely at the bed pictures, we have listed below you should be able to choose wisely and make sure you get it right, as it is not something you will want t


How to Make Your Home Feel Ready for Spring
Better Homes and Gardens Who likes to pull out their bunny decor this time of year? I'll admit it, I love my ceramic bunnies. Whether you like decorating with signs of spring or not, your home can feel more like spring. Here are a few ideas to freshen up your home's style for the season! [...]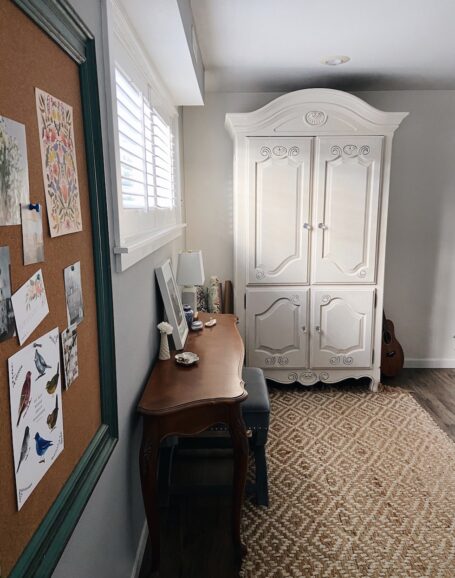 Before & After: Painted Armoire with Milk Paint
Hi there! It's Courtney (Melissa's daughter) here today. Recently on the blog we gave you a tour of the lower level apartment I lived in at my parents' house for about a year. If you missed the tour, click here to see! I mentioned in that post that I had painted the wood armoire in [...]


How to Turn Your Home Into a Palace for Relaxation
Making Your Home Feel Like a Palace Another hard workday is over, and you're ready to unwind. But is your home the ideal place for relaxation? The best way to make your house a home is to set it up with the amenities you need to de-stress after a hard day in a personal oasis of peace and restoration. These simple ideas can make a big difference in how easy you find it to unwind in your own home. Use Color to Your Advantage Do you have a favorite color? It may be the key to helping you feel


After that foot of snow fell to the ground at our house this weekend, I'm definitely over winter. It was beautiful and I enjoyed it but now I'm 100% ready for spring! Today I wanted to share a fresh look I love for spring with a collection of decor finds that are inspiring me! I [...]


Happy Valentine's Day from our family (and snowy homes) to yours! Here's a little peek at our weekend. Much love to you, friend! Thanks for following along with our adventures.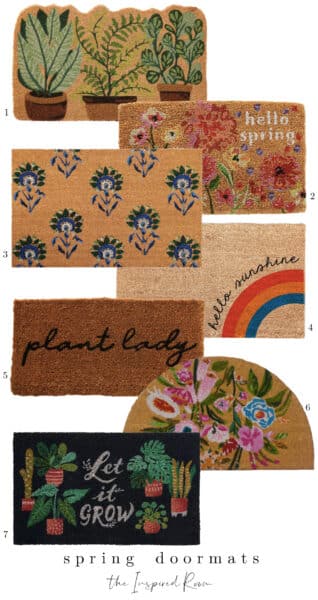 Spring Doormats to Welcome You Home
Well, it may currently be snowing in Seattle, but I am READY for spring! How about you? One of my favorite ways to hurry spring along is to do a little internet shopping for a pretty new doormat for my porch. Here's a round up of some of my favorite spring doormats available right now [...]


9 Tips To Creating The Perfect Man Cave For You And The Boys
How To Create The Perfect Man Cave To have the perfect man cave, have a specific theme, a place for games, arcade machines, a big TV screen, and a Built-in Bar to enjoy quality time. What exactly is a man cave? Is it a cave full of men or a cave for men? Well, it is both to some extent. A man cave is a spot dedicated to men who want to escape the hustle and bustle of daily life and enjoy some free time, drink a little beer, or watch a football game together. A man cave is full… The post 9 Tips...


Bedroom Decorating Ideas + Mood Boards: One Cane Bed, 3 Ways
Hi friends! Courtney here. One thing I love doing is creating design mood boards. Recently I found this amazing cane bed and wanted to create three different bedroom looks using the same bed! Scroll and click the thumbnails below for sources Turn on your JavaScript to view content SOURCES: Cane Bed // Blue and Green [...]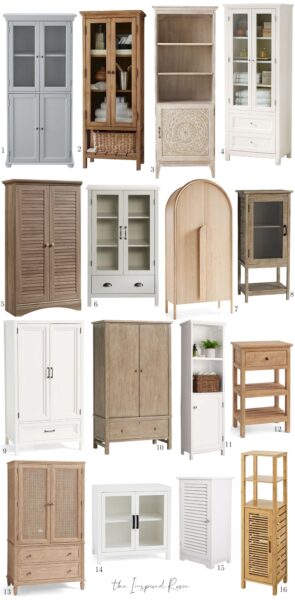 Storage Cabinets for Linens and Things
After yesterday's post about linen closet organization ideas, I got inspired to hunt for some freestanding cabinets that would work well for linens, bathroom storage, and so much more. Enjoy! Sources: Gray Cabinet Rustic Wood Linen Cabinet White Wash Wood Linen Cabinet Classic Linen Closet Shutter Door Armoire Two Door Accent Cabinet Natural Wood Curved [...]


Linen Closet Organization Ideas
House & Home / Designer Sam Sacks We have a very small linen closet. Actually, it's a tiny linen cabinet! It's really too small for our needs so I have to get creative by utilizing storage in other areas of our home, too. Today let's get inspired by these wonderful ideas for linen storage and [...]


Breakfast in Bed Tray for Laptop and Breakfast
Breakfast In Bed For Those Who Can In today's situation we are constantly working from home because of the covid nightmare we are all suffering with. This however provides some with the opportunity to work from home, some have no choice and others are quite happy to do so. Here is when we may as well indulge in a little of the pleasant things in life, breakfast in bed. One of those things is being up to date with our assignments or work. Thus, it would be hard for us to use our laptops whe


Happy weekend! This week on The Inspired Room: 9 Affordable Lamps from Target 12 Lovely Accessories to Organize Your Home Kitchen Canisters + Sources Valentine's Day Gift Ideas 7 Reasons You Need Essential Oils in Your Home Enjoy the inspiration below in this week's Home Style Saturdays! The Inspired Room | 9 Clever Organizers to [...]


Valentine's Day isn't just a holiday for celebrating with our significant others, it can be an opportunity to show love to our friends, too! It's the little things that matter most in life.


The Power of Small Details in Creating a Cozy Home
Building a Comfortable Home Environment Winter is just around the corner, and that means most people will be spending more time indoors. It's one of our modern traditions: gathering in the living room with a blanket and a mug of hot cocoa or cider, ready to enjoy a holiday movie like It's a Wonderful Life or Home Alone… Of course, this year many of us will be inside due to stay-at-home orders caused by COVID-19. Admittedly, this winter season is going to be drastically different fro...


Source Kitchen canisters are not only handy for storing everyday items, they bring a streamlined look and personality to your counters, shelves and pantry! People often ask me where I get my black and white ceramic canisters. I love them! Sadly my exact pattern has been out of stock for awhile, but I found lots [...]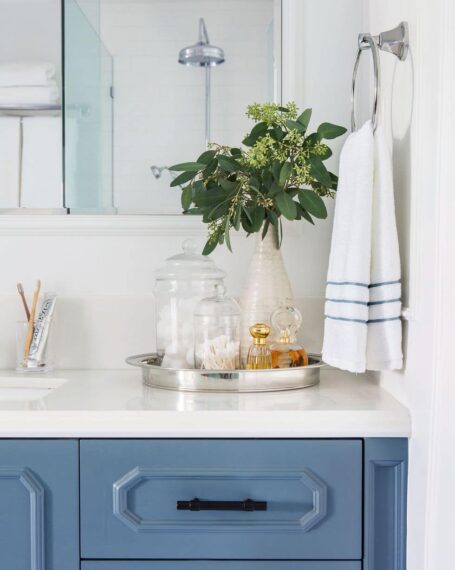 12 Lovely Accessories to Organize Your Home
Who else is feeling the need to organize all the things? Getting organized doesn't have to be overly complicated or expensive. In fact, you can often get started with what you already have around the house! Here are 12 lovely accessories you can use to get organized. Glass Bathroom Canisters: House Beautiful // Click here [...]


Summer House and It's Dreamy Gardens
Summer House and It's Dreamy Gardens The best way to spend your leisure time is at the summer house surrounded by your dreamy, colorful garden. A summer house can be a place where you usually spend time by yourself, resting, sipping on your herbal tea with a poetry book in hand. The sound of it itself is relaxing, isn't it? Summer houses are made solely for such purposes. You can also turn them into a parlor, a studio for painting, a study for reading or writing, or just simply keep it as a ...


7 Reasons You Need Essential Oils in Your Home
Click here to grab an essential oils + diffuser starter kit on sale, today only! I've been using essential oils regularly for several years now. I cannot recommend them highly enough, they have been game changing for us in so many ways. I truly believe everyone needs pure essential oils in their home. We've seen [...]


10 Kitchen Design Ideas For Kitchen Luxury Looks
10 Ways to Make Your Kitchen Look Expensive on a Budget Refurbishing or redesigning a kitchen can be hugely expensive. Luckily, you don't always need a huge budget to achieve stunning kitchen luxury looks. Our article about kitchen design ideas, gives you some tips and tricks for redecorating on a budget and on how to make your cooking space look expensive for less. For many people, the kitchen is the heart of the home - it's where family and friends come together to cook, chat, and entert...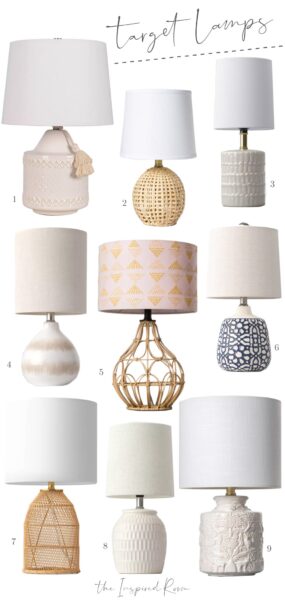 9 Affordable Lamps from Target
Lighting is one of the most important elements to consider when decorating a home. I love lamps as they create an extra warm and cozy ambience, particularly in the winter months when it gets dark so early. I was doing a little window shopping at Target this weekend and found lots of adorable lamps I [...]


Welcome to WordPress. This is your first post. Edit or delete it, then start writing!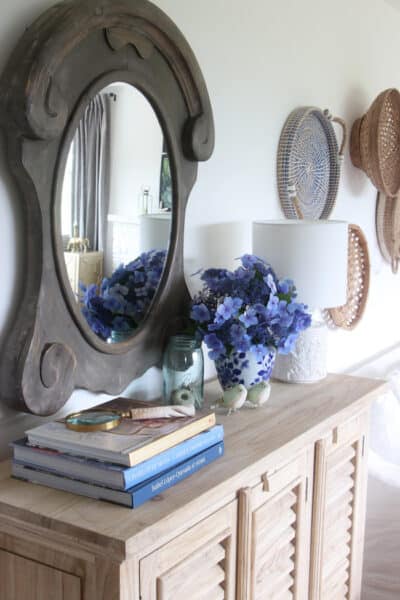 Get Inspired: Home Style Saturdays
Hi friends, happy weekend! Recent posts on The Inspired Room: I hope you enjoy the inspiration below in this week's Home Style Saturdays! On Sutton Place | Unique China Storage Solution Shabbyfufu | Do's & Dont's To Organize Your Home & A Free Checklist Southern Hospitality | Best House Plants for Your Home StoneGable | [...]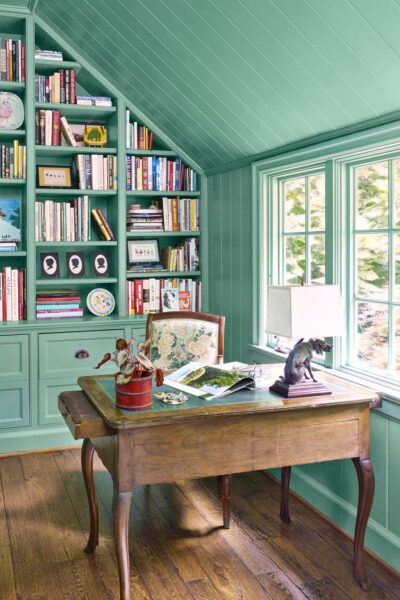 Beautiful + Organized Office Spaces
Green built-in bookcases via Country Living Do you have a home office? I feel like we all probably need some space to work at home, even if it's just enough room to efficiently manage our home or even to organize our hobbies. I've had organization on the mind this month because I'm going to be [...]


Adding Value To Your Home With Quality Home Improvements
The Most Valuable Home Improvements Home improvements are always a good idea, providing they are well-thought-out. It is far more enjoyable and comfortable to live in a well-maintained and looked after house. But even if you don't mind living your daily life with some shortcomings, they can affect the value of your home. You might ... Read More about Adding Value To Your Home With Quality Home Improvements The post Adding Value To Your Home With Quality Home Improvements appeared first on


Amazing Ideas for Decorating Your Bedroom Walls With Mosaic Art
Decorating Your Bedroom Walls With Mosaic Art After a long tiring day at work, you may find some peace in the relaxing atmosphere of a well-decorated bedroom. This tranquility can take away your day-long stress and is also conducive to a peaceful sleep. This is why you should never underestimate the power of mosaic. Now, ... Read More about Amazing Ideas for Decorating Your Bedroom Walls With Mosaic Art The post Amazing Ideas for Decorating Your Bedroom Walls With Mosaic Art appeared first on F


How to Add Classic Charm with Wide Plank Hardwood Flooring
White Oak flooring in a Chevron pattern - Carlisle Wide Plank Floors Flooring plays a significant role in the look and feel of a home! Hardwood floors are my personal favorite as they create a warm and inviting feel. And they bring such a sense of history, tradition and classic craftsmanship to a home! Today [...]


Lively + Lived in Living Rooms
House and Home UK House Beautiful New England Home New England Home New England Home (Katie Rosenfeld) What better way to get the inspiration flowing than to see these lively and lived in living rooms? Don't get stuck with a stale or predictable home, have fun collecting and mixing and matching patterns, furnishings, colors and [...]


Organizing + Cleaning + Decor Inspiration: Home Style Saturdays
Some people seem to hit the ground running January 1, but for me the first two weeks of January are often transition weeks. I need time after the holidays to reset my schedule, get my house back to "normal" and catch up on things that need to be done or organized for the new year. [...]


The Benefits Of An Infrared Sauna
Benefits of Using An Infrared Sauna An infrared sauna is no longer just something you see at your local health club. Infrared sauna models are available today that can be installed right in your home. I have sat in saunas before, but cannot tell you if they were infrared or not. Technology is changing rapidly ... Read More about The Benefits Of An Infrared Sauna The post The Benefits Of An Infrared Sauna appeared first on Furniture Fashion and requires written authorization to be republished on


Update on the Basement Apartment
Hey friends! I have a fun post for you today, a little peek at an area of our home we don't show very often! Here's the backstory if you're new here or need a refresher :). A year ago our daughter Courtney moved out of her Seattle apartment and moved into our lower level. She's [...]


15 Nursery Rocking Chair Ideas and Styles
15 Nursery Rocking Chairs Are you patiently awaiting your little bundle of joy to come into the world? Are you busy nesting around the house and creating a baby room full of fun and surprises? Well, if you're one of those bubbling moms or dads-to-be, we have something super fun in store for you to ... Read More about 15 Nursery Rocking Chair Ideas and Styles The post 15 Nursery Rocking Chair Ideas and Styles appeared first on Furniture Fashion and requires written authorization to be repu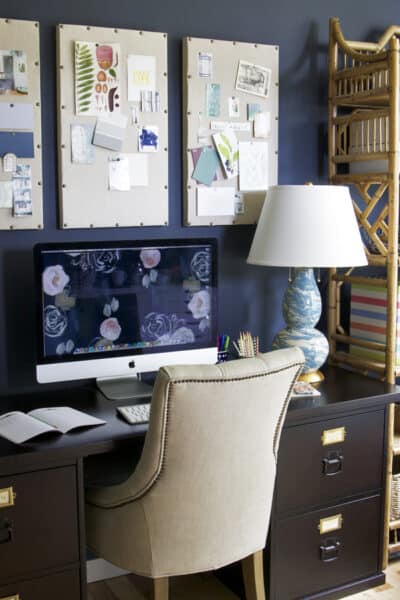 Start the New Year with Intention + Inspiration!
Hello, friends! This week I've been thinking through all of our past projects in our home. We've been slowly transforming our 1950's ranch style house into a fresher and more up-to-date cottage! There is always a long list of things I still want to do. But as I mentioned yesterday in the post about Home [...]


Home Goals 2021: Downloadable Worksheet + Instagram Story Template
Early in the year I like to take a bit of time to reflect on some goals for my home. I know we probably all associate the new year with setting personal goals or resolutions, but we can also come up with goals for the home! Where should you begin? I find it's best to [...]


Maintenance Tips for a Ceiling Fan
Maintenance Tips for a Ceiling Fan All the appliances in your home make your life smoother and comfortable. Whether it is good lighting, sufficient ventilation or other home appliances, proper maintenance will enhance the life span of the product and ensure that you are enjoying all the features. A ceiling fan is one of the ... Read More about Maintenance Tips for a Ceiling Fan The post Maintenance Tips for a Ceiling Fan appeared first on Furniture Fashion and requires written authorization to


How Does an Upholstery Cleaner Work
Nothing beats a good upholstery cleaner in making your furniture look new again. Learn how to use the best upholstery cleaners in the market today. The post How Does an Upholstery Cleaner Work appeared first on Furniture Fashion and requires written authorization to be republished on another website.


Hi friends! Last night as I sat in this very chair I turned in the photos and manuscript for my 11th and final book! (Well…final for now at least!) I officially began this last book two years ago but it was contracted 7 years ago (!) so it was an extra rewarding moment to send [...]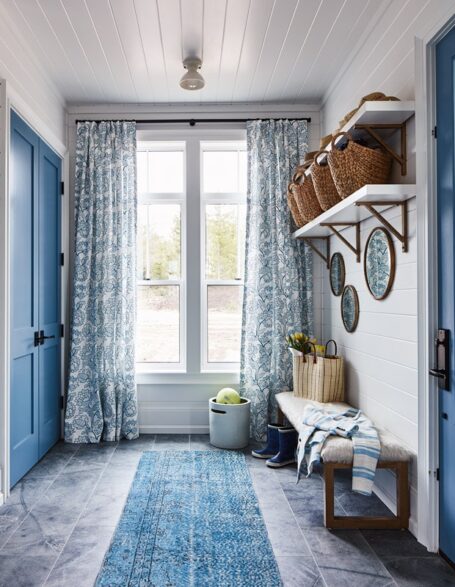 Happy New Year, friends! My husband, daughter Courtney, and son Luke (and of course our doodles Jack and Lily!) had a low key evening here at home, where we usually spend our New Year's Eve. We ordered takeout from a great local restaurant, played a new-to-us board game called Carcassonne (so fun!), and managed to [...]


I hope everyone had a nice Christmas! We are very grateful for so much. Thank you all for your sweet messages about our Christmas tour and video, I loved sharing it with you and have really enjoyed seeing so many of your homes in The Inspired Room Community group, too! If you missed my tour [...]


Christmas House Tour 2020 + Video
Welcome to our home on this Christmas week, friends! I'm so glad you stopped by. My friends on the internet have been welcomed into our home (virtually) for fourteen Christmases now (!). My how time flies! It's been a difficult year for all of us in different ways, but I wanted to keep the tradition [...]


Christmas Recipes + Decor: Home Style Saturdays
Happy weekend before Christmas! I can hardly believe how fast December has flown by! How's everyone doing? I have some pre-Christmas inspiration for you today, I hope you enjoy! Need some tunes to listen to this week? Here's my Cozy Holiday Home Playlist! Enjoy this week's Home Style Saturdays posts from me and my friends [...]