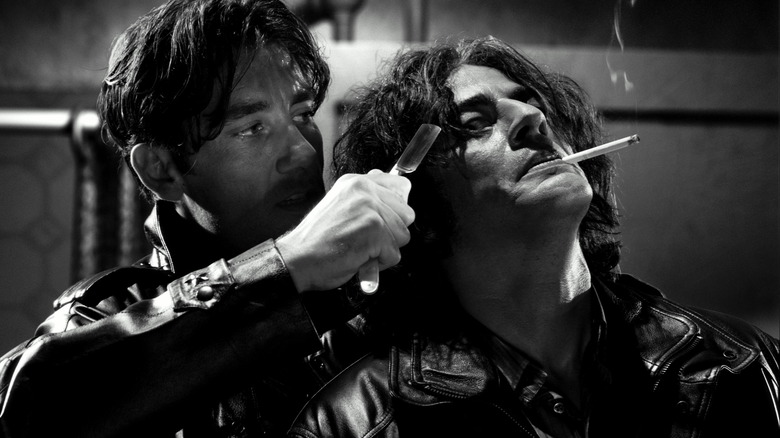 The Daily Stream: Sin City Is One Of The Most Faithful — And Fun — Comic Adaptations Out There
(Welcome to The Daily Stream, an ongoing series in which the /Film team shares what they've been watching, why it's worth checking out, and where you can stream it.) The Movie: "Sin City" Where You Can Stream It: Paramount+ The Pitch: Based on the highly stylized comic series by Frank Miller, "Sin City" is an exploration of the dark and violent Basin City. The film highlights the stories of three of the city's residents, all of whom are caught up in violent corruption, shady dealings, and tryin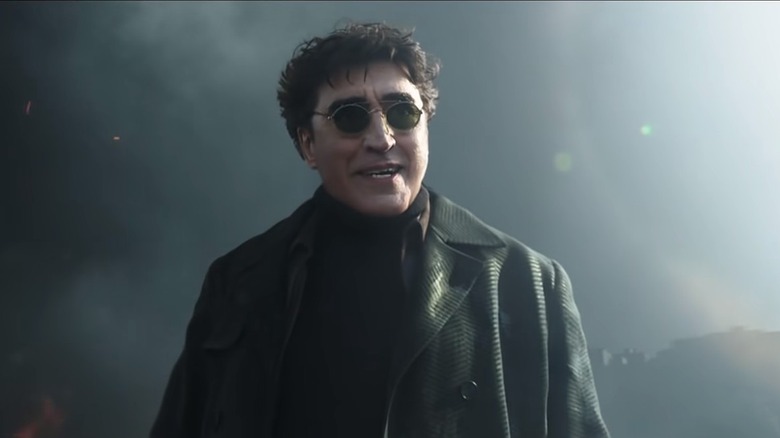 Spider-Man: No Way Home Images Show Spidey On The Run From Doc Ock
Today brings us a brand new look at the much-anticipated "Spider-Man: No Way Home," which is set to hit theaters later this year. It will pit Tom Holland's Peter Parker against a multiversal lineup of Spidey villains from the past, including Alfred Molina's Doc Ock, who makes his return to the franchise for the first time since 2004's "Spider-Man 2." Now, we have a new photo of the villain in action. A couple of new photos were released by the folks at Empire Magazine. One features Holland look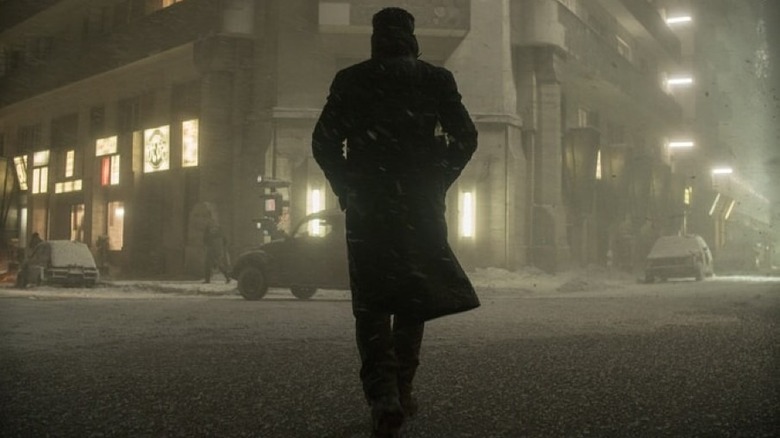 Tales From The Box Office: How Blade Runner 2049 Became A Cautionary Tale
(Welcome to Tales from the Box Office, our column that examines box office miracles, disasters, and everything in between, as well as what we can learn from them.) It is no secret that Hollywood loves a franchise play in the modern age. The success of the Marvel Cinematic Universe, "Star Wars," "Harry Potter," and "Transformers," among many others, has forced studios to try and do whatever they can to get a leg-up on the competition with recognizable IP that can generate several sequels, if not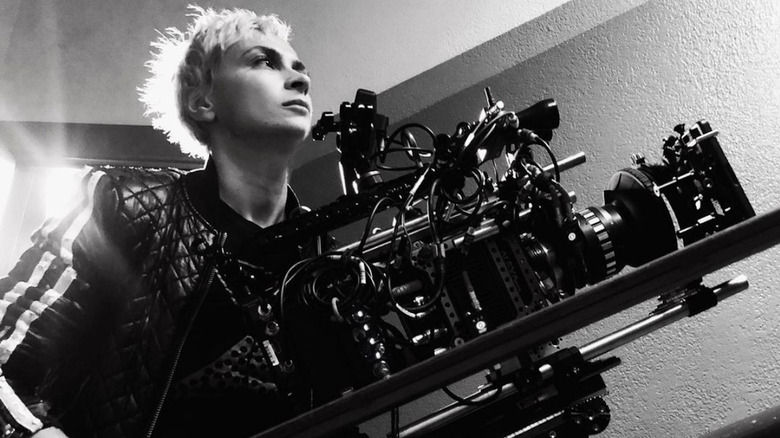 Official Warrant Reveals Alec Baldwin Was Unknowingly Handed A Weapon With Live Rounds On The Set Of Rust
New information has come out about the heartbreaking fatal shooting that occurred during the production of an indie Western titled "Rust." According to a Santa Fe court document (via The Hollywood Reporter), an assistant director unknowingly handed the film's star and co-producer, Alec Baldwin, a gun with live rounds in the chamber. It's still unclear if the gun was fired during a take or rehearsal, but when it was fired, the film's cinematographer Halyna Hutchins was struck and killed, and dir


The Daily Stream: Wes Craven's New Nightmare Brought The Horror Genre To A Meta Crossroads
(Welcome to The Daily Stream, an ongoing series in which the /Film team shares what they've been watching, why it's worth checking out, and where you can stream it.) The Movie: "Wes Craven's New Nightmare" Where You Can Stream It: AMC+ The Pitch: "Let me cut to the chase. How would you like to join us in the definitive 'Nightmare?'" This is how producer Bob Shaye pitches "Wes Craven's New Nightmare" to Heather Langenkamp, star of "A Nightmare on Elm Street," the original Freddy Krueger movie. ...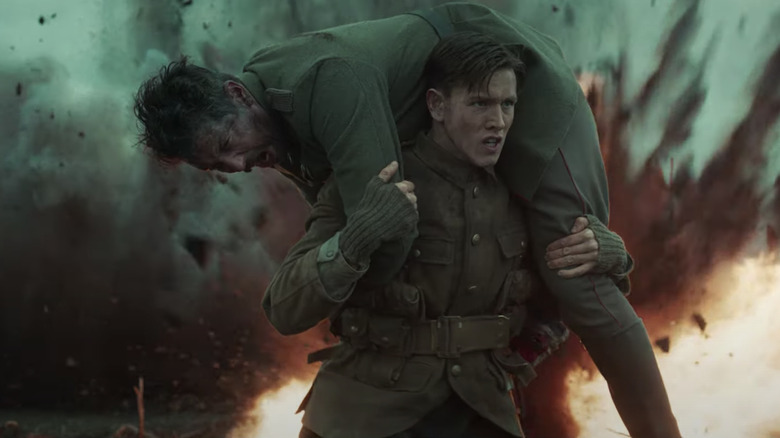 The King's Man Teaser Introduces Its Gallery Of Rogues
Ralph Fiennes is assembling a team. But rather than wearing spandex, his crew of heroes is decked out in ... tuxedos? There's nothing wrong with getting a little blood on your suit and tie if you have the proper tailor to replace it all!  Fiennes stars in the latest entry of the Kingsman series, "The King's Man," which details the origin story of the secret spy agency. You can check out the new teaser below! Forget everything you think you know about the Kingsman — this time, there are no ge...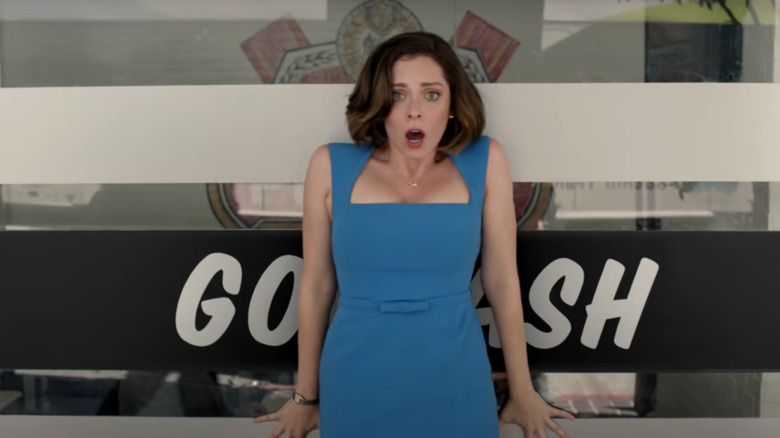 Badass (And Her Sister): Crazy Ex-Girlfriend Creators Reunite For A Hulu Comedy Series
Fans of "Crazy Ex-Girlfriend," rejoice! According to Variety, series creators Rachel Bloom and Aline Brosh McKenna are working together on a comedy series in development at Hulu. The series, titled "Badass (And Her Sister)," follows a superspy who gets tired of her exciting life of espionage and goes to live with her pushover twin sister. Together, they must learn the true meaning of what it is to be a badass.  Bloom will play the starring role — er, roles — as both sisters. Brosh McK...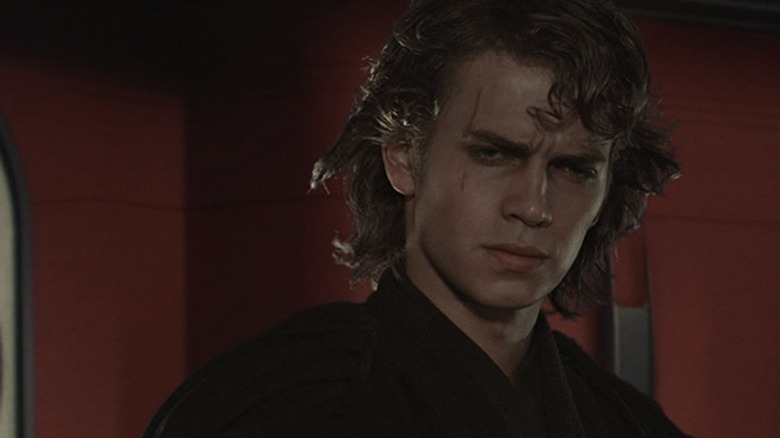 Star Wars Series Ahsoka Adds Hayden Christensen To Its Cast
Hayden Christensen is once again returning to a galaxy far, far away.  The actor, who portrayed "Star Wars" character Anakin Skywalker in 2002's "Attack of the Clones" and eventually became Darth Vader in 2005's "Revenge of the Sith," is now set to appear in "Ahsoka," the upcoming live-action Disney+ streaming series centering on fan-favorite character Ahsoka Tano. The Hollywood Reporter broke the news about Christensen's appearance in "Ahsoka," which would see the actor reunite with his "...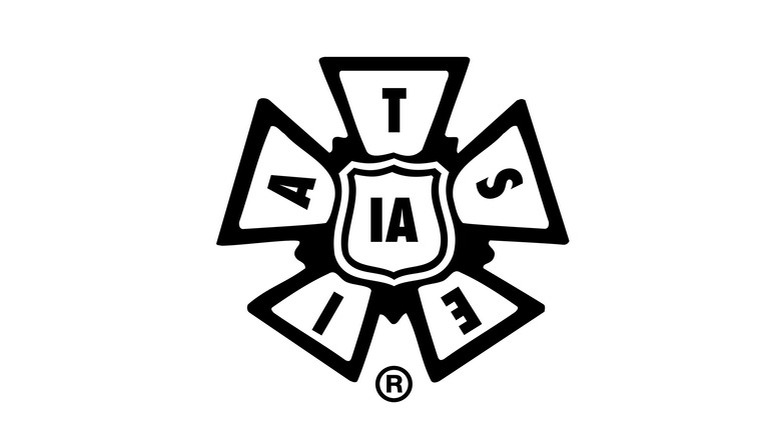 Rust Crew Had Walked Off Set Before Fatal Shooting; Three Other Gun Misfires Reported On Same Film
Hours before yesterday's fatal incident on the set of the indie Western film "Rust," in which producer/star Alec Baldwin discharged a gun that killed cinematographer Halyna Hutchins and injured director Joel Souza, several crew members had walked off the set to protest working conditions — including multiple instances of guns misfiring on the set earlier in the production. According to a report from The Los Angeles Times, which interviewed three people who were not authorized to publicly comm...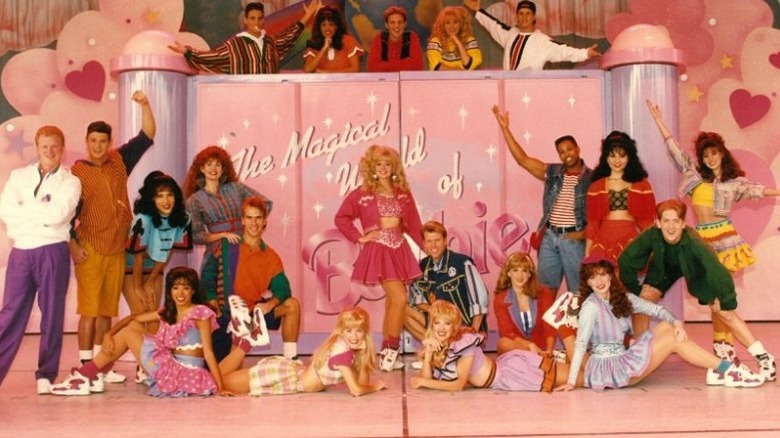 Ryan Gosling Is The Ken To Margot Robbie's Barbie In Warner Bros.' Live-Action Movie
Prepare your pink plastic shoes and clean out the dream house, because the Margot Robbie "Barbie" movie has found its Ken. According to Deadline, Ryan Gosling is in final negotiations to portray the darling doll that's Barbie's long-time love.  "Little Women" director Greta Gerwig is taking on this tale of a very different kind of little woman, based on a script she co-wrote with Noah Baumbach. It's hard to picture a "Barbie" movie that fits with Gerwig's slightly twee, smartly sentimental sen...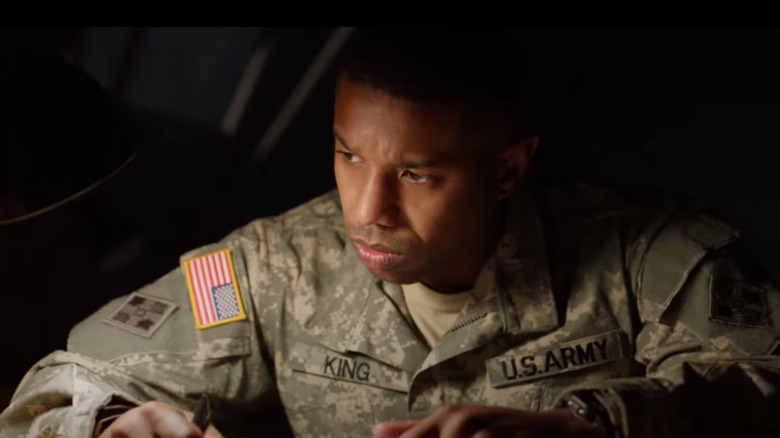 Sony Adds Two Mystery Marvel Movies To Its 2023 Release Schedule
Sony has just dated two new Marvel-related projects for 2023, which means it's time to start speculating wildly! We don't know what either of these movies might be, but it's probably safe to assume that one of them is "Venom 3." While "Venom: Let There Be Carnage" has yet to match the massive box office haul of the first "Venom," it's a big enough hit for Sony to want more. Especially since it is currently the only tested Marvel property Sony has going for it outside of the "Spider-Man" movies...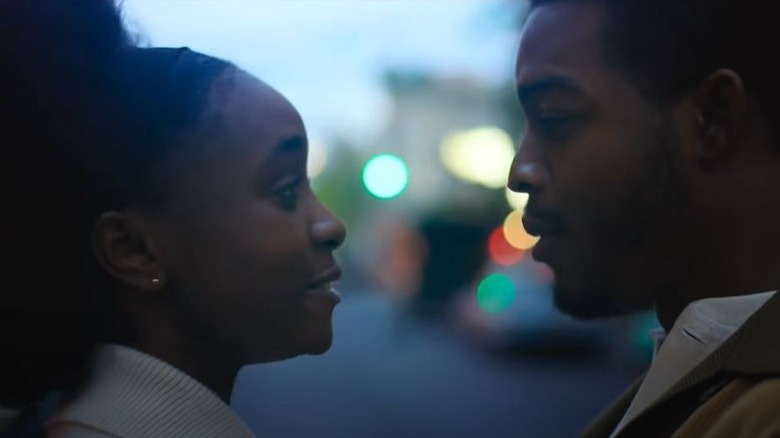 14 Greatest Romance Films Of All Time
Romance is at the heart of almost every Hollywood film. It's difficult to find a major Hollywood film that doesn't have a love story as either the main storyline, or at least a minor subplot. So why is it that films that focus primarily on their romantic elements are so often framed as less serious, less legitimate cinematic efforts? It's a reflection of a society that judges things that women like as frivolous and things that men like as art, where romance pictures are derisively called "chic...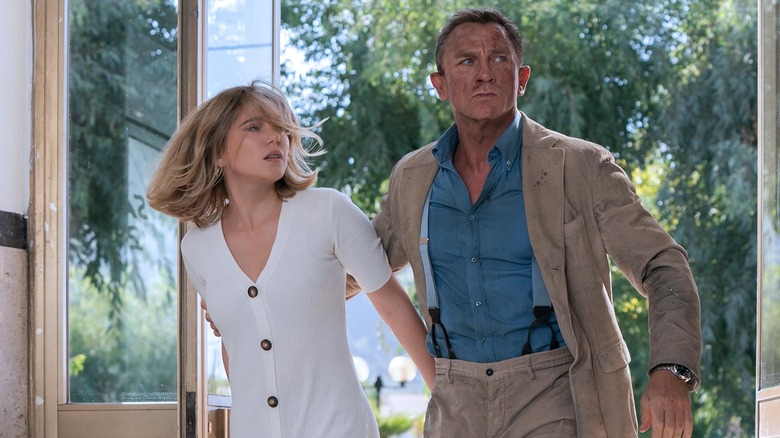 No Time To Die Becomes The Second Biggest Hollywood Movie Of 2021
"No Time to Die" has crossed a major milestone at the box office as the latest "James Bond" flick heads into its third weekend in theaters domestically. The fifth and final entry in the franchise starring Daniel Craig's 007 is now officially the second biggest American movie of the year, behind only Universal's monster hit "F9," the latest entry in the "Fast & Furious" saga, which earned $716.5 million during its theatrical run earlier this year. As reported by Deadline, director Cary Joji Fuku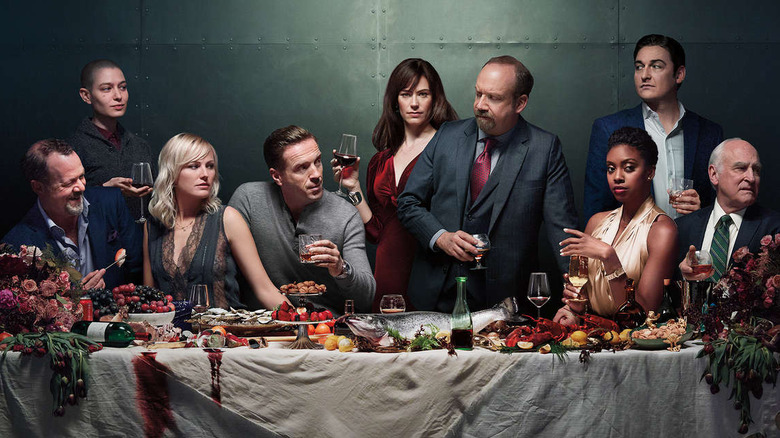 Billions Season 6: Release Date, Cast, And More
(Welcome to ...And More, our no-frills, zero B.S. guide to when and where you can watch upcoming movies and shows, and everything else you could possibly stand to know.) For those who like the high stakes world of finance, and a healthy dose of Paul Giamatti, there is no better place in the modern TV landscape to fill that void than Showtime's "Billions." The show is gearing up for its sixth season, which will make its return to the premium cable network in early 2022. With season 6 just around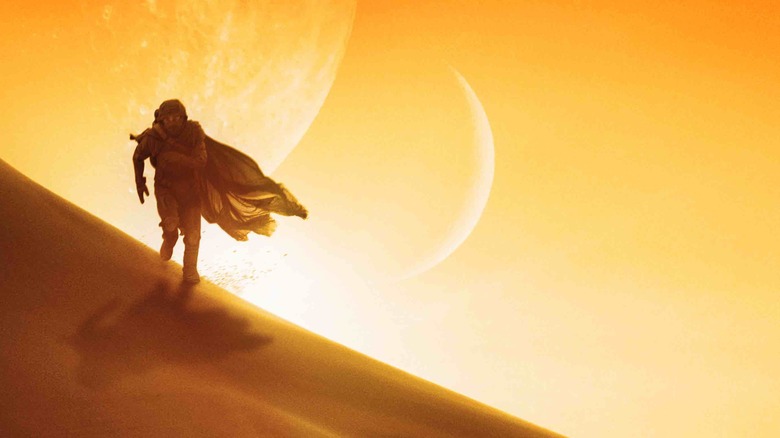 Dune Director Denis Villeneuve Is Not A Fan Of Post-Credit Scenes, Says Theatrical Release Is His Cut
If there's one indisputably positive result that the Marvel Cinematic Universe can be held responsible for, it's the fact that these superhero movies have successfully trained audiences to sit through several minutes of lengthy credits after the final cut to black. Not everyone actually pays attention to the names of the invaluable crew members who poured blood, sweat, and tears into the entertainment we all take for granted, sure, but it's something at least! Clearly, the allure of post-credit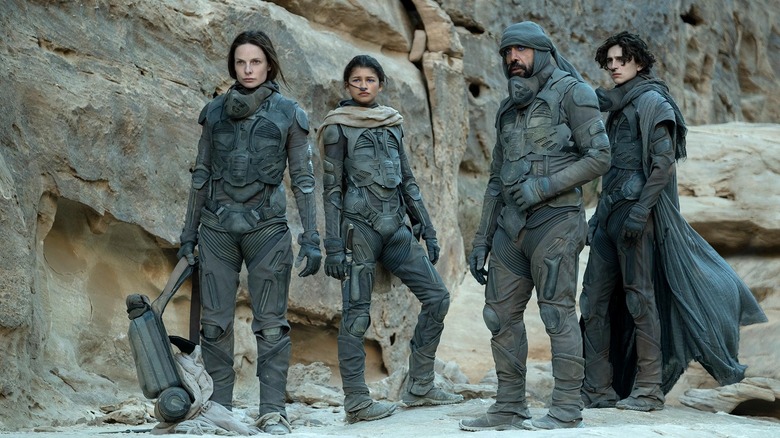 The Dune Sequel: What Comes After Part One?
The coming of the cinematic messiah that is filmmaker Denis Villeneuve's new version of "Dune" is upon us. While the film naturally takes some liberties with Frank Herbert's 1965 sci-fi novel, it is a far more reverent take on the material than David Lynch's failed 1984 attempt. This new movie shows us scenes, themes, and even whole planets from the classic tome that had previously been unexplored on the silver screen. Of course, if you've seen the movie by now, you know that it starts with th...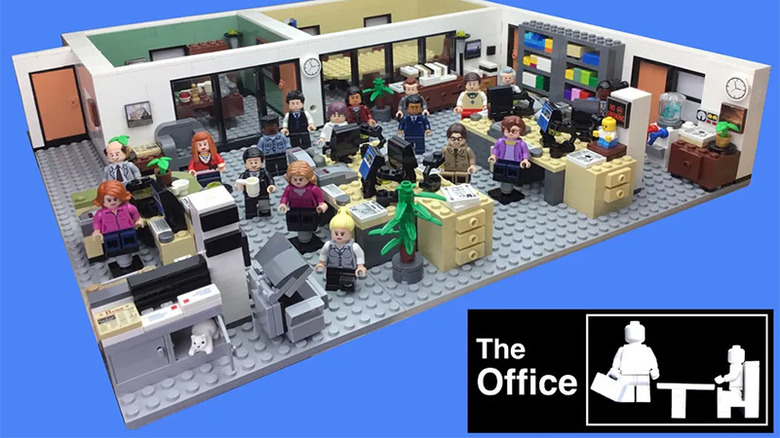 The Office LEGO Set Officially Approved For Release From LEGO Ideas Fan Creation
If you're a fan of "The Office," and you love building LEGO sets, we have the best news you could possibly imagine. Today, LEGO officially announced plans to release "The Office" LEGO playset that recreates the offices of Dunder-Mifflin, your favorite Northeastern Pennsylvania-based mid-size paper company. After having numerous LEGO playsets for "The Office" submitted to the fan created LEGO Ideas portal, the executives as LEGO finally approved one for production, and it will be chock full of...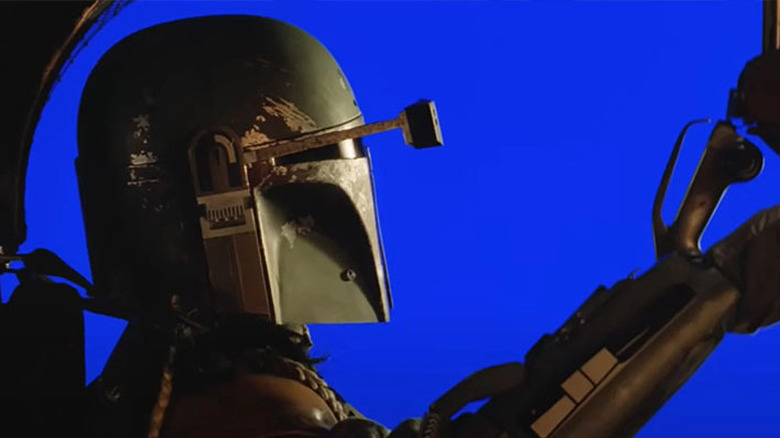 Star Wars Bits: Sasha Banks, The Mandalorian, Boba Fett, Thrawn: Ascendancy, And More!
In this edition of Star Wars Bits: Sasha Banks Will Not Return in "The Mandalorian" Season 3 "Under the Helmet: The Legacy of Boba Fett" Debuts November 12 "Thrawn Ascendancy: Lesser Evil" Excerpt "LEGO Star Wars: Castaways" Comes to Apple Arcade And More! During an interview with Graham Matthews of Bleacher Report, WWE Superstar Sasha Banks was asked about the possibility of her reprising the role as Koska Reeves in "The Mandalorian" season 3, to which Banks replied: "First of all, thanks fo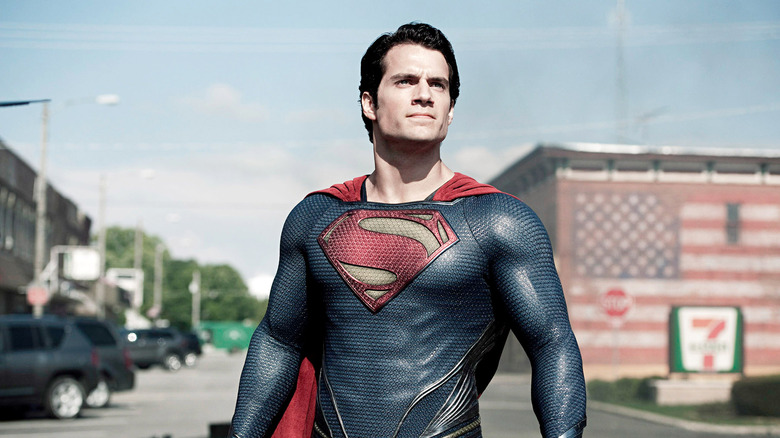 21% Of Fans Believe This Is David S. Goyer's Worst Screenplay
(Welcome to Survey Says, a feature where we conduct a movie-related survey for a random group of people and explain why they're completely right, completely wrong, or somewhere in-between.) Davis S. Goyer is one of the most successful genre screenwriters out there, with classics like "Blade," "Blade II," and  "Batman Begins" under his rhetorical belt alongside some exceptional story credits (namely the rest of Nolan's "Dark Knight" trilogy). A short time ago we ran a poll (with 628 American r...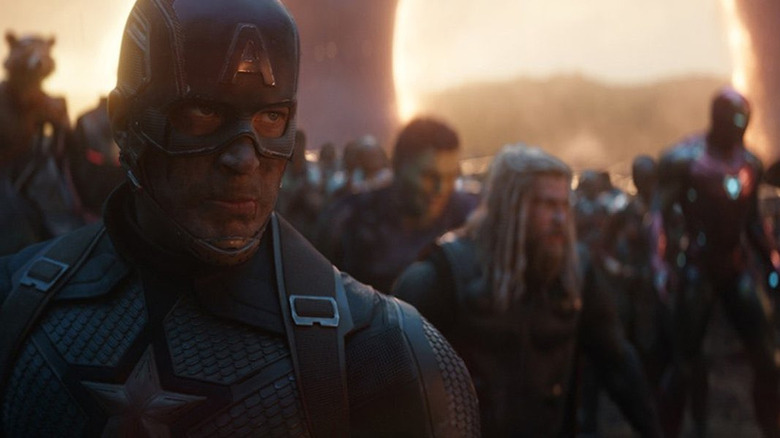 The Production Of Avengers: Infinity War And Endgame Was A Miracle And A Nightmare All At Once
Completing "The Infinity Saga" with the epic one-two punch of "Avengers: Infinity War" and "Avengers: Endgame" is already an impressive feat. But when you learn about the development of the back-to-back sequels and the insane logistic of the production, it becomes clear how much of a miracle these two blockbuster sensations truly are, especially when you find out what a logistical nightmare it was to coordinate the production for the massive ensemble cast in each film. The recent release of "...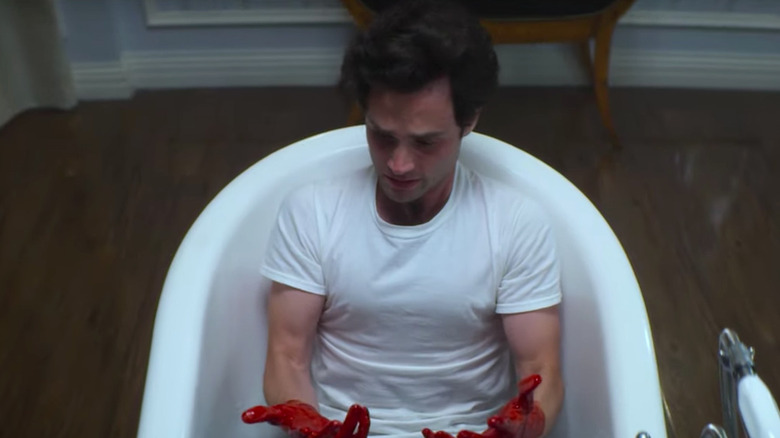 You Season 4 Will Be 'Quite Different,' According To Star Penn Badgley
After three years starring in the Netflix "romantic" thriller "You," Penn Badgley has become very comfortable with his character. Or at the very least, comfortable with his crazy.  When we first met series lead Joe Goldberg (Badgley), he was a bookish nice guy, a hopeless romantic ... and a budding psychopath. Three seasons later, he is no stranger to the detailed process of murdering those who get in his way, disposing of their bodies, and skirting past lawful repercussions. Everything Joe do...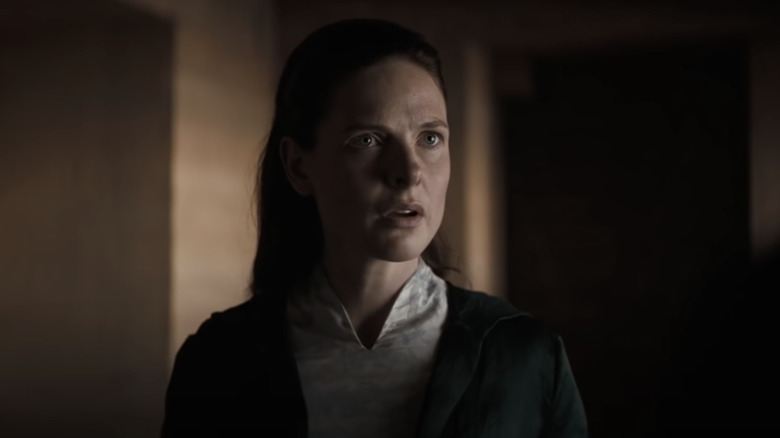 Rebecca Ferguson Says Her Dune Voice Was Basically 'Donald Duck Sounds'
In "Dune," Rebecca Ferguson's character, Lady Jessica, is a member of the Bene Gesserit, a quasi-religious order of space witches that can exert mind control over people using the Voice. Not to be confused that with the reality show, "The Voice," which undoubtedly has its own brainwashing effects. This new "Dune" movie, which bills itself as "Dune Part One," gives the Voice an almost frightening sound, like the telepathy of a demon or dark puppeteer. The kazoo-like quack of Donald Duck might...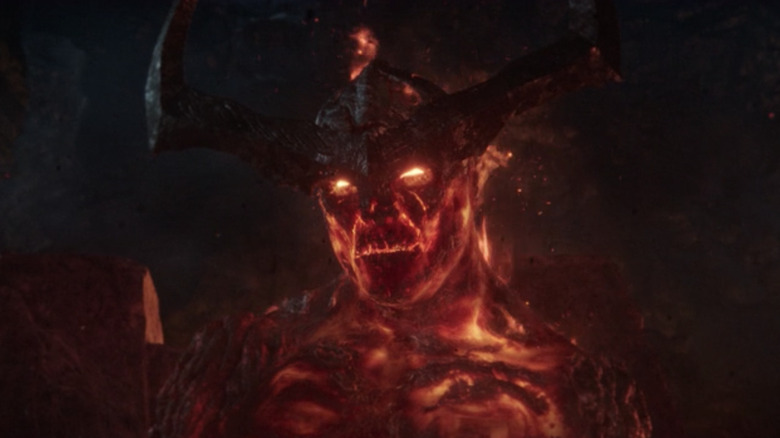 Kevin Feige Reveals The Comic Book Arc That Influenced The Gradual Rise Of Thanos In The MCU
Who remembers Surtur, the fiery demon voiced by Clancy Brown in "Thor: Ragnarok?" Director Taika Waititi mostly played the character for laughs as part of the destruction and reinvention of the "Thor" mythos in 2017. In the end, Surtur wasn't quite as serious or memorable a Marvel movie villain as Josh Brolin's Thanos, who enjoyed his own warped, genocidal version of the classic hero's journey the following year in "Avengers: Infinity War." However, Surtur's comic book counterpart and the way...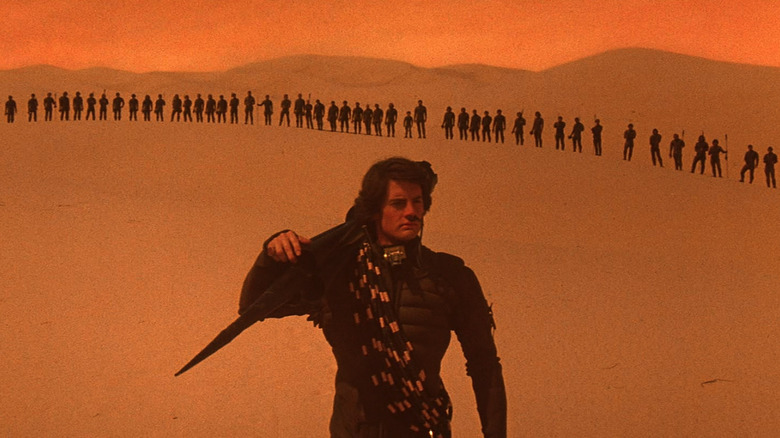 David Lynch's Dune Is Better Than Its Reputation Suggests
Denis Villeneuve's "Dune" exists in the shadow of not just Frank Herbert's massive sci-fi tome, but also David Lynch's infamous adaptation that arrived in 1984. Universal Pictures, executive producer Dino De Laurentiis and his production company Dino De Laurentiis Corporation were all hoping that Lynch's take on Herbert's epic would be the next "Star Wars." It wasn't. The adaptation bombed at the box office, and in the years since its release, Lynch has all but disowned it. When extended cuts w