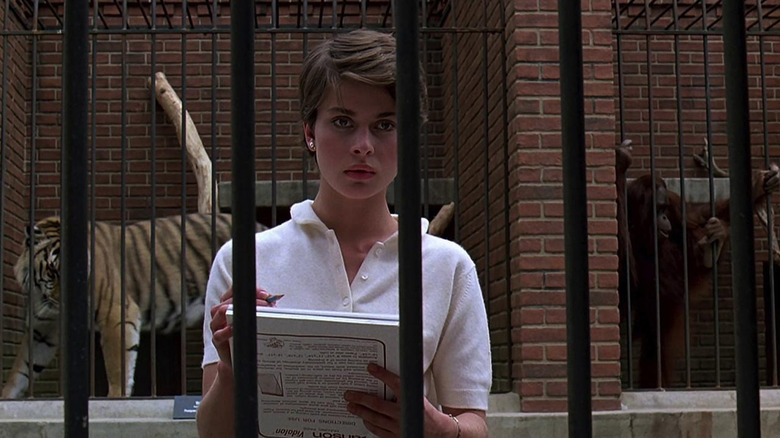 The Best Original Songs Written For Movies
Filmmakers like Sofia Coppola and Martin Scorsese have perfected the art of the needle drop: placing a pre-existing song within a film to conjure a specific mood or comment on the narrative's themes. But equally as important is the collaboration of musical artists on an original song that is tailor-made for a film.  Original songs can either be non-diegetic (unheard by the characters because it exists outside of their world) or diegetic (a song that the characters can hear or sing themselves)...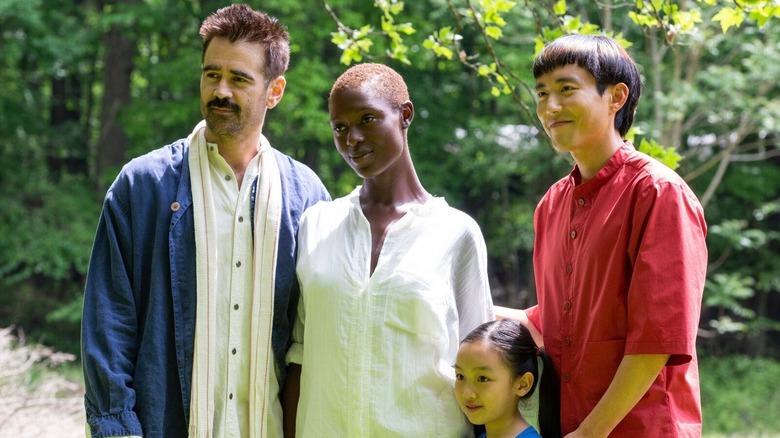 Pop Culture Imports: 25 AAPI Movies And TV To Stream Now
Happy Asian American and Pacific Islander Heritage Month! For this month's super-sized Pop Culture Imports, we're doing something a little different. Rather than focus on foreign-language films as we usually do, this month we're highlighting AAPI movies in honor of AAPI Heritage Month. Whether that be a thriller that stars John Cho (of which there are more than you think), insanely cool shows based on the ideas of Bruce Lee, or frothy romantic comedies that opened the gateway for mainstream A...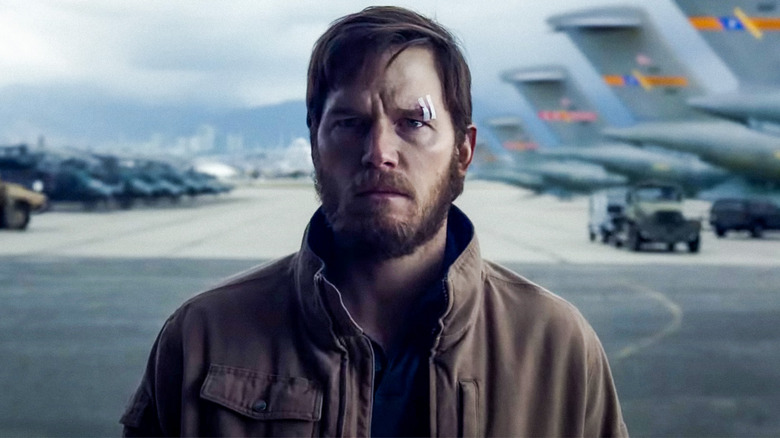 The Terminal List Trailer: Chris Pratt Stars In Antoine Fuqua's Conspiracy Thriller Series
Apparently it's the Summer of Dads. Not only are barbecue-lovin', lawn-mowin' American dads everywhere getting a brand new "Top Gun" movie this summer in the form of "Top Gun: Maverick," they're also getting a series from Prime Video that looks like a mix of Jack Ryan and Jason Bourne: "The Terminal List."  Chris Pratt stars as James Reece, a Navy SEAL whose team gets ambushed and ultimately destroyed. He's the only survivor, and the experience left him more than a little shaken. Stories abo...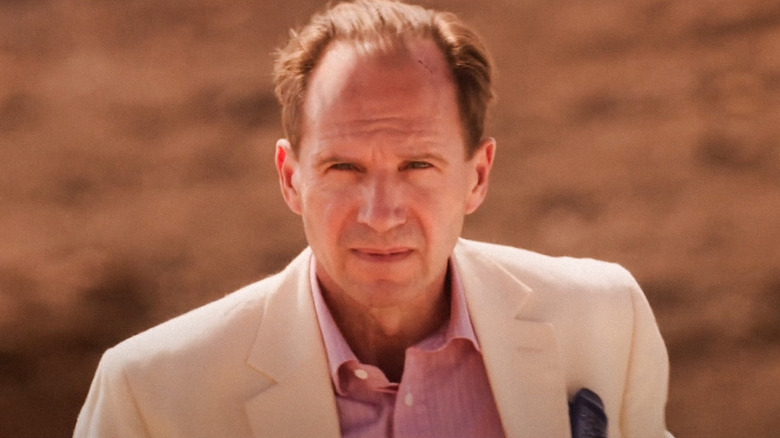 The Forgiven Trailer: A Wealthy Couple Is Forced To Face Consequences They Can't Run From
A trailer for John Michael McDonagh's "The Forgiven" is here, and things take a dark, murky turn from the get-go. McDonagh is back with a thriller that highlights class divides -- specifically, the ever-widening gulf between the haves and the have-nots.  "The Forgiven" is an adaptation of Lawrence Osbourne's scathing novel about wealthy westerners who are used to sailing through life sans consequences. They are finally forced to reckon with their actions after Ralph Fiennes' character drunkenl...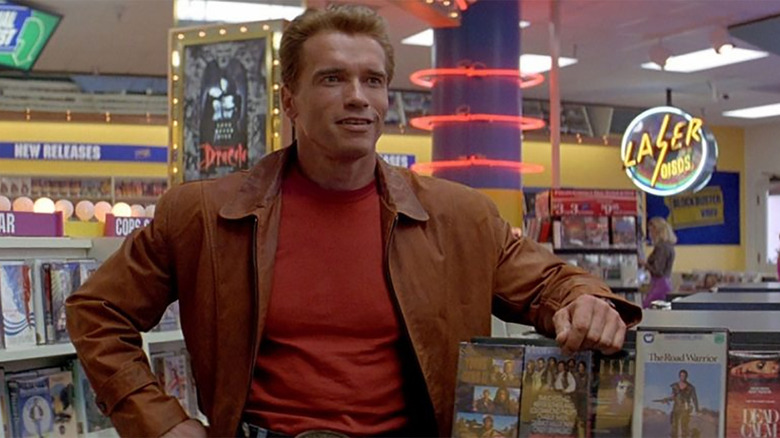 Arnold Schwarzenegger's Enthusiasm Shaped Last Action Hero, For Better Or For Worse
When it was released in theaters on June 18, 1993, John McTiernan's "Last Action Hero" was one of the most hotly anticipated films of the year. The film's star, Arnold Schwarzenegger, was coming off the success of "Terminator 2: Judgment Day," and the film's credited co-screenwriter Shane Black (writing with David Arnott from a story by Zak Penn and Adam Leff) was one of the most sought-out authors in Hollywood, having been paid $1 million to re-write it. The director had a hit in "Die Hard" a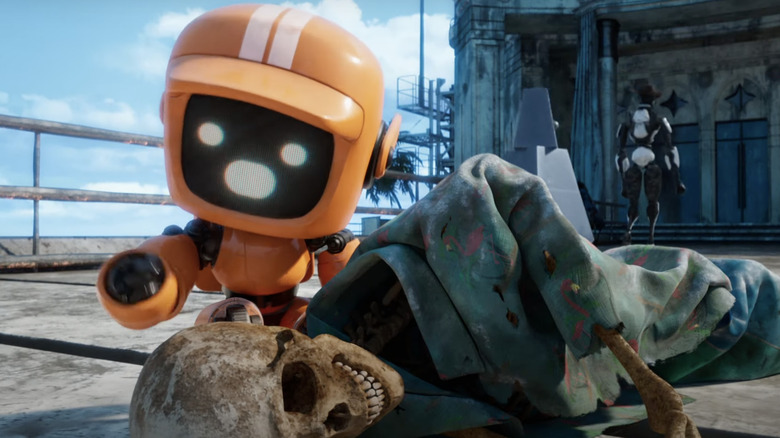 An Episode From Love, Death + Robots Season 3 Is Available To Watch Now
Season 3 of Netflix's "Love, Death + Robots" doesn't drop until this Friday, May 20, 2022, but it seems the folks at the massive streamer couldn't help but drop an episode early. Surely, you know about "Love, Death + Robots" by now, but on the off chance you've missed out, it's a series of animated shorts produced by Tim Miller ("Deadpool") and David Fincher ("The Social Network," "Zodiac," "Mindhunter"... pretty much all great things, really). These shorts can be about anything. There have b...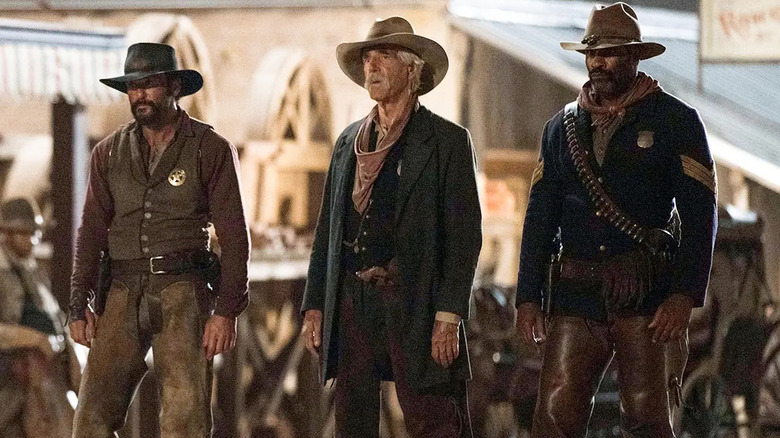 New Yellowstone Spin-Off Pivots To Focus On True-Life Legendary Badass Bass Reeves
"Bass Reeves" was originally a standalone limited series that was coming to Paramount+ with Taylor Sheridan, but it's morphed a bit. Now, according to the MTV Entertainment Studios upfront presentation (via Deadline), it's going to be a new chapter in the "Yellowstone" prequel "1883." It's an interesting move and one that I think is very positive. The story of "1883" and why the Duttons settled exactly where they did had, for all intents and purposes, ended at a natural stopping place. Though t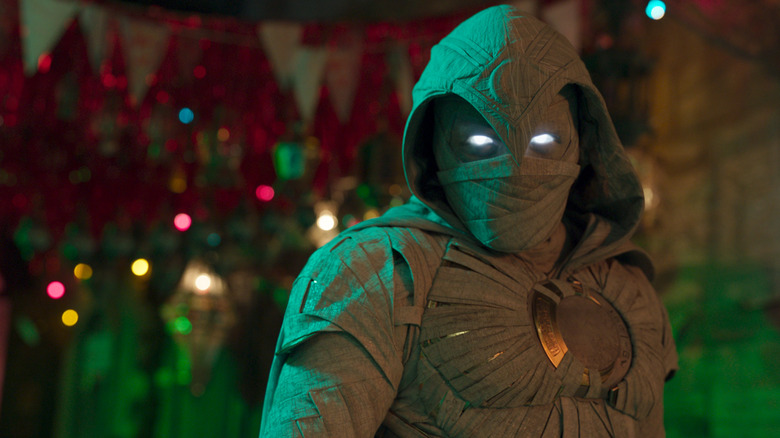 Moon Knight Costume Designer Meghan Kasperlik On Ammit, That Scarlet Scarab Reveal, And More [Interview]
You've seen her dizzying array of tremendously hard work, you've enjoyed the fruits of her and her entire creative team's labor, and you've even heard directly from her own mouth about all the attention to detail that went into crafting the costumes featured prominently throughout Marvel's "Moon Knight." Costume designer Meghan Kasperlik's talent and ability speaks for itself, helping to elevate the Oscar Isaac-led Disney+ series to even greater heights. Through a savvy mix of in-house metalsmi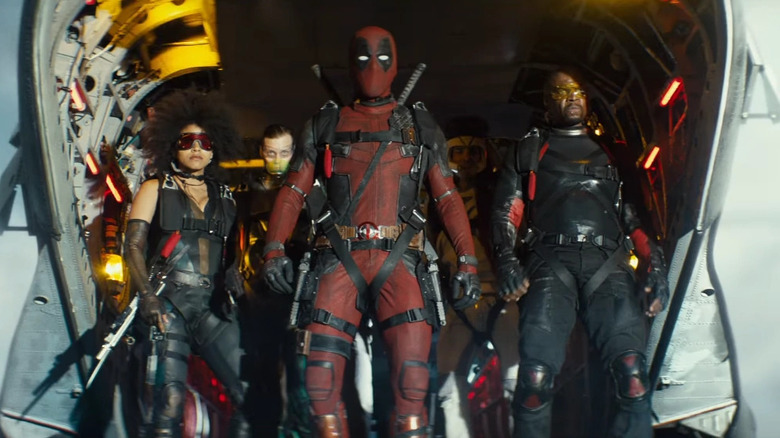 All It Took To Get Brad Pitt In Deadpool 2 Was A Call From Ryan Reynolds
Nowadays, a celebrity cameo in a movie typically acts as a setup (or payoff) for a cinematic universe. However, there was a time when a celebrity cameo was nearly exclusively used as a punchline, where the appearance of a highly famous public figure would be a joke unto itself. Witness Kareem Abdul-Jabbar in "Airplane!," David Bowie in "Zoolander," or ... a bunch of famous folks in "Casper." Arguably one of the best, most delightful cameos in movie history came courtesy of 2009's "Zombielan...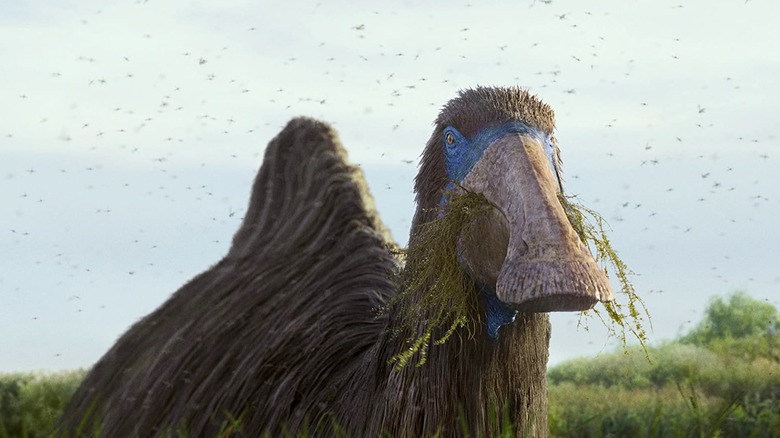 Prehistoric Planet Trailer: Walk With Dinosaurs In This Apple TV+ Docuseries
Did the five-minute prologue to "Jurassic World Dominion" leave you wishing you could simply watch an entire film or show about an ancient world populated by dinosaurs without all those pesky humans running amok? If so, you're in luck! Executive producers Jon Favreau ("The Mandalorian") and Mike Gunton ("Planet Earth II") have teamed up with Apple TV+ to make "Prehistoric Planet," a nature docuseries that explores precisely that. Reviews have already begun to drop for "Prehistoric Planet," wit...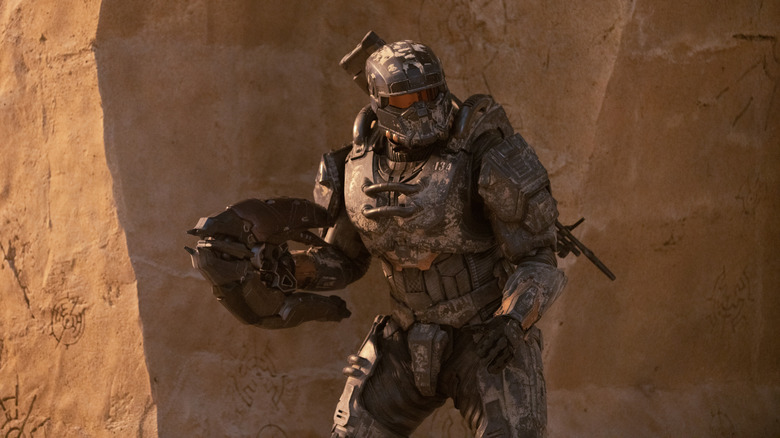 Halo Episode 9: A Messy First Season Comes To A Close With A Disappointingly Conventional Finale
Maybe the real war after all had nothing to do with the UNSC and the Covenant, John and Makee, or Dr. Halsey and the Spartans' fight for their very humanity. At the end of the day, "Halo" and its continued struggle to forge its own identity wound up becoming the last, bitter taste left in our mouths as the inaugural season of the buzzy sci-fi adaptation wrapped up last night. Even worse, however, it would seem as if behind-the-scenes turmoil surrounding the production finally reared its ugly he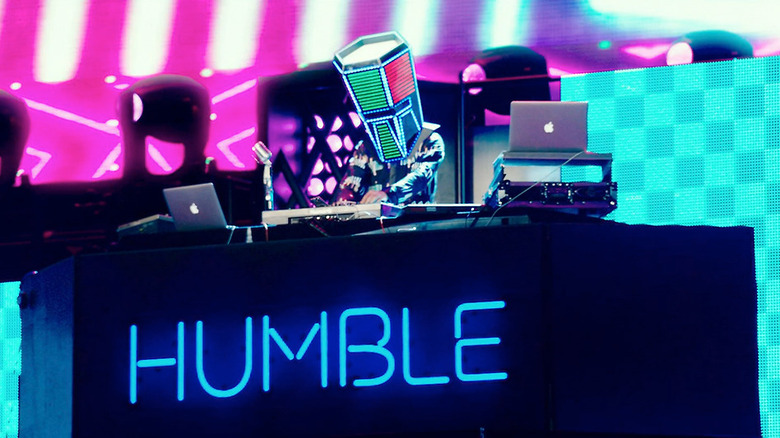 Andy Samberg Needed A Favor From Steven Spielberg For One Of Popstar's Most Memorable Gags
H.G. Wells' "The War of the Worlds" has been a source of terror ever since its debut in 1897. Orson Welles and The Mercury Theater On the Air's infamous 1938 radio adaptation caused near nation-wide panic when first broadcast, and director Byron Haskin's 1953 film version creeped out hundreds of Eisenhower-era kids with its special effects. When director Steven Spielberg updated Wells' tale for a post-9/11 America in 2005, the scene where an alien tripod emerges from the ground and lets loos...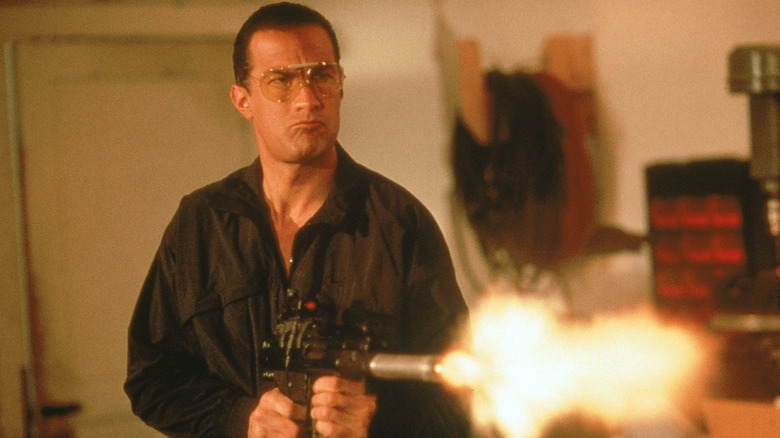 Steven Seagal Was Desperate To Star In Predator 2, According To Director Stephen Hopkins
To say that "Predator 2" is divisive would be an understatement. Fans of the famed Yautja either adore this movie for its ridiculousness or despise it for the same reason. Regardless of your opinion, fans can agree that its main character, LAPD Lieutenant Mike Harrigan (Danny Glover), was a straightlaced but still fun addition to the franchise. Many fans might know that Harrigan was supposed to team up with Arnold Schwarzenegger's Alan "Dutch" Schaefer, the main character from the 1987 movie, f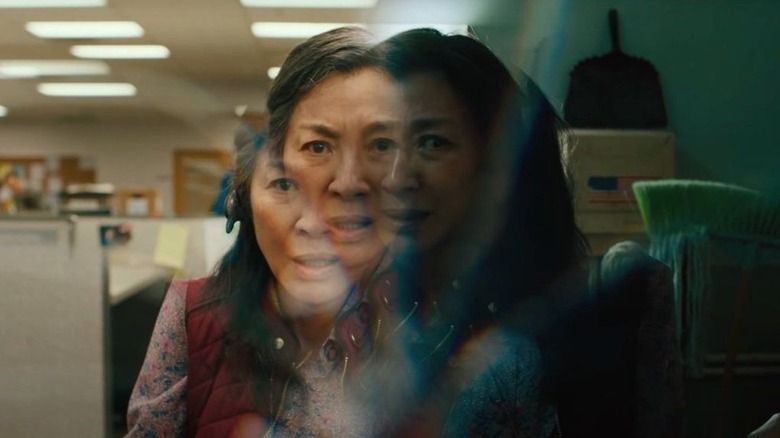 The Best Movies Of 2022 So Far
Movies are good. Sorry. Ahem. We can do better than that. Movies are not only good, movies are enriching, nourishing, rejuvenating, beautiful, weird, funny, exhilarating, terrifying, discombobulating, and any other adjective you care to throw at them. The bad ones melt away. The good ones linger on. Therefore: movies are good.  And 2022 proves that yes, movies are indeed still good. And to make that crystal clear, we're keeping a running tally, presented alphabetically, of the films we loved t...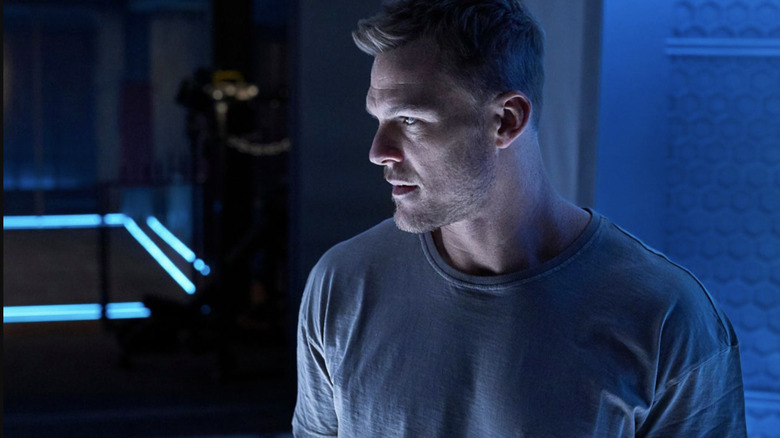 Reacher Season 2 Will Adapt The Book Bad Luck And Trouble
Fans of the Prime Video series "Reacher" can add the 11th book in the Jack Reacher series to their summer reading list, because the book basis for the second season of "Reacher" has finally been announced. Star Alan Ritchson took to Twitter today first with an image showing a pair of brass knuckles and an open blade, only to follow with another image featuring himself and his meaty grip wrapped around a copy of Lee Child's novel "Bad Luck and Trouble." The blade and brass knuckles are a referen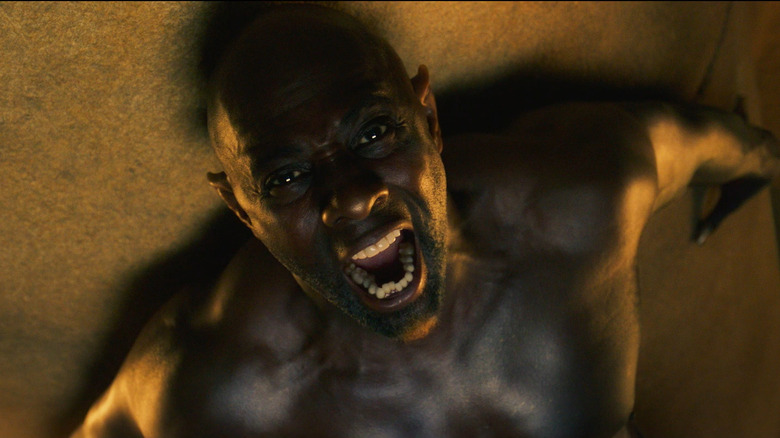 Three Thousand Years Of Longing Footage Reveals First Look At George Miller's New Movie
Folks, this is very much not a drill. Acclaimed director George Miller's next feature might not have been three thousand years in the making, but it sure feels like it. Movie fans have been anxiously awaiting our first look at "Three Thousand Years of Longing," a sweeping epic intriguingly billed as a love story that "involves a genie." We've all been looking forward to it ever since we first heard about this project back in 2018, which represented the director's follow-up to his action maste...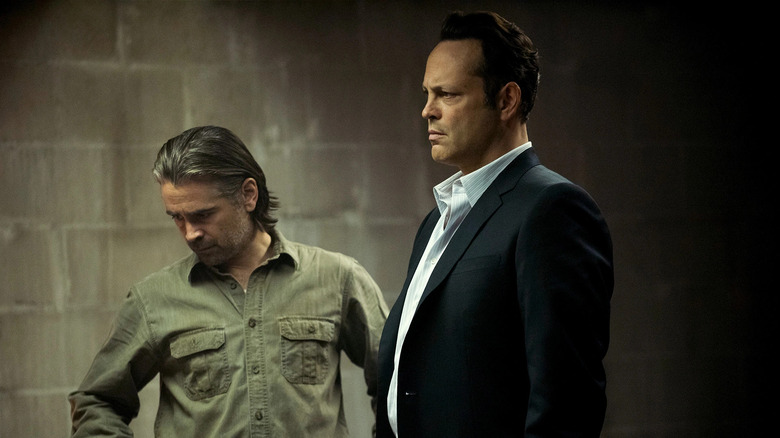 The Projects You Didn't Know David Cronenberg Turned Down
David Cronenberg's newest film, "Crimes of the Future," is due to debut at the Cannes Film Festival on May 23 of this year, with a North American release set for on June 3, 2022. To be clear, it is not a remake of his 1970 film with the same title. "Crime of the Future," in-keeping with the Canadian director's reputation, has been described as a body horror film (a term the filmmaker often eschews). Set in the future, "Crimes" is about how physical pain and public surgery have come to replace s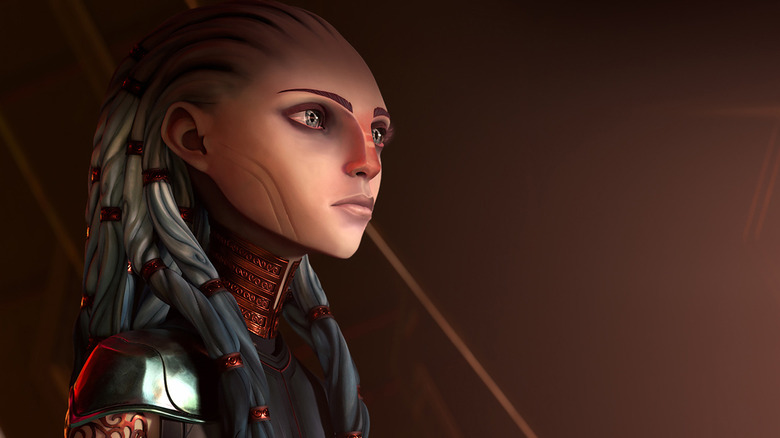 Star Trek: Prodigy Season 1A Ending Explained: A Galaxy Far, Far Away
"Star Trek: Prodigy" launched on Paramount+ on October 28, 2021 with a first season that will run 20 episodes. The first 10 episodes of the series, dubbed season 1a, have arrived, with the rest airing later this year. So let's do what all "Star Trek" fans do with our free time and talk at length about it. "Prodigy" is, if you count "Short Treks" to be a series unto itself, the eleventh Trek series, and the third animated Trek series. "Prodigy" also aimed to be more kid-friendly than its predece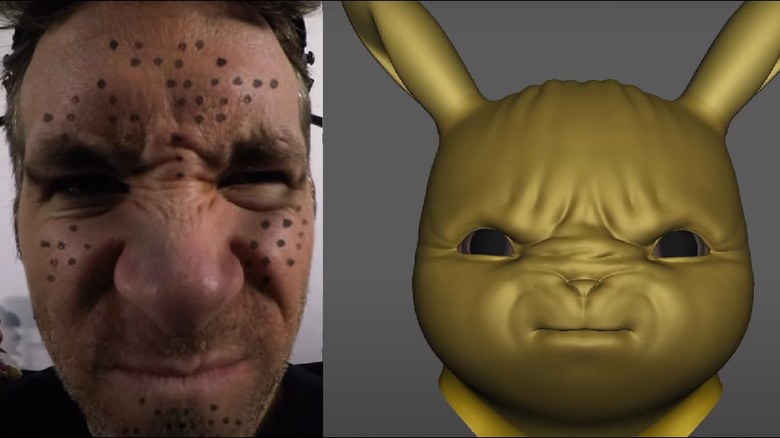 Ryan Reynolds' Detective Pikachu Co-Stars Didn't Have Much To Work With
When "Detective Pikachu" released in 2019, it was a first for the anime franchise. The fantastic beasts and those who trained them had been animated and rendered before in long-running series and video games, but director Rob Letterman was at the helm of not only the first live-action Nintendo game adaptation since 1993, but the first Pokemon feature with photorealistic live-action. This presents its own challenges for the actors who, at times, had to act against nothing more than an earwig w...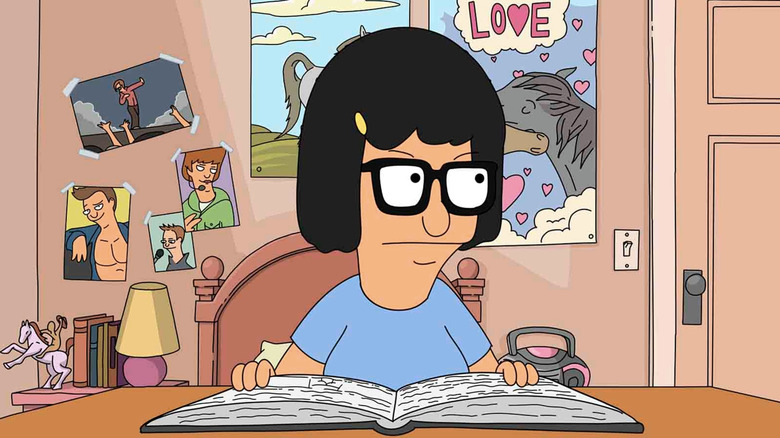 10 Essential Bob's Burgers Episodes You Have To Watch Before The Movie
For over a decade, the animated series "Bob's Burgers" has stolen the hearts of viewers all across the world, with Bob (H. Jon Benjamin), Linda (John Roberts), Tina (Dan Mintz), Gene (Eugene Mirman), and Louise Belcher (Kristen Schaal) becoming pop culture icons. As the 12th season chugs on and the team preps for the upcoming 13th, fans won't have to wait long to reunite with their favorite burger flipping family, as "The Bob's Burgers Movie" is heading to theaters faster than Speedo Guy on his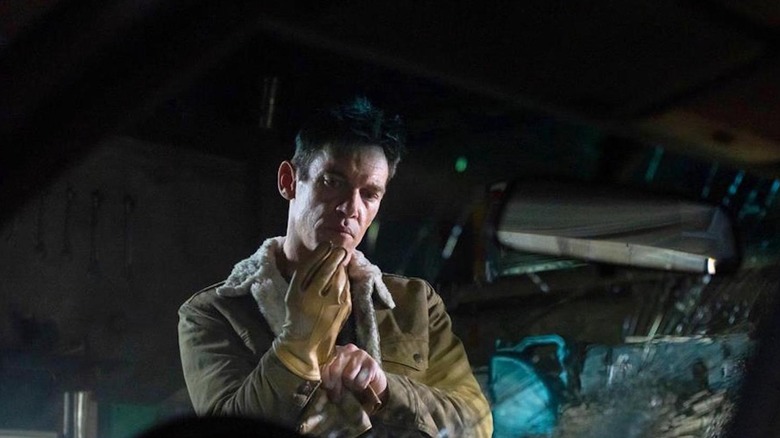 The Good Neighbor Trailer: An American Remake That Lays The Menace On Thick
In the not-so-grand tradition of "The Vanishing," "The Grudge," and "Delivery Man," German filmmaker Stephan Rick has opted to step behind the camera for the English-language remake of his foreign-language original film. Fortunately for Rick, his 2011 thriller, "Unter Nachbarn," never received a U.S. release; ergo, the twists and turns of this fiendish-looking yarn, now titled "The Good Neighbor," will be completely new to the vast majority of audiences. How fiendish-looking? See for yourself...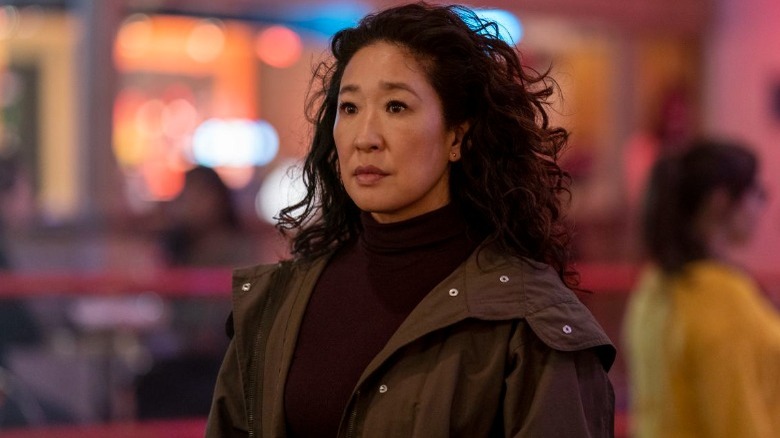 Lynne Ramsay To Adapt Margaret Atwood's Stone Mattress With Julianne Moore And Sandra Oh Set To Star
Lynne Ramsay, known for directing intense bangers like "We Need to Talk About Kevin" and "You Were Never Really Here," will be taking up a Margaret Atwood adaptation with Julianne Moore and Sandra Oh set to star (via The Hollywood Reporter). Ramsay will be adapting a particular tale from Atwood's "Stone Mattress," which is a short story collection consisting of entries such as "The Dead Hand Loves You," and "Revenant," among others. Amazon will be producing the project, while Film 4 and StudioC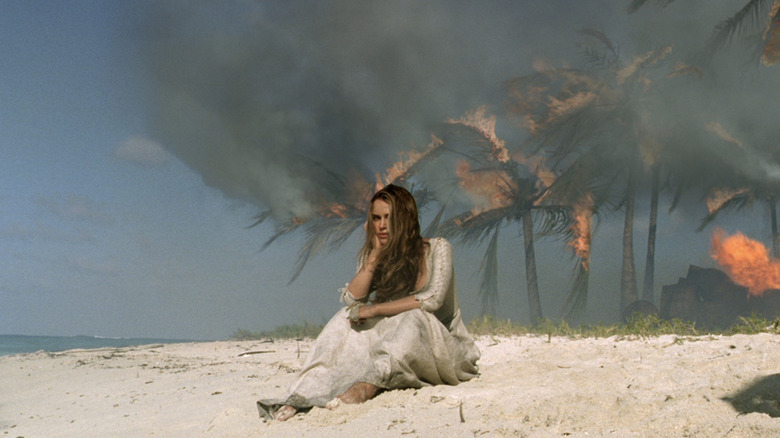 Keira Knightley Had A Shipwreck Of Her Own While Shooting Pirates Of The Caribbean
The legacy of the "Pirates of the Caribbean" films is ... complicated. The two post-Gore Verbinski sequels "On Stranger Tides" and "Dead Men Tell No Tales" were quite bad. Our perception of Johnny Depp has taken some major hits, both as a human and an actor. Disney is looking to rework the whole franchise into a Margot Robbie vehicle, and I would not be surprised if they would be trying to distance themselves as far as they could from the series we know. That being said, those first three films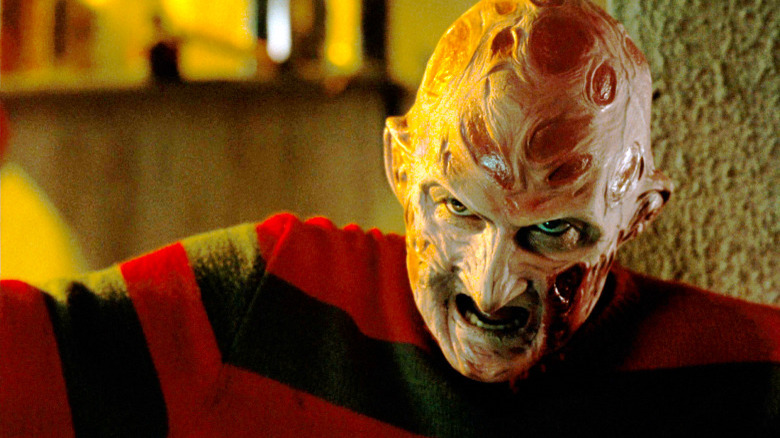 The Connection Between Doctor Who And Stranger Things You May Have Missed
After a three-year break that feels much longer, "Stranger Things" is finally coming back. Season 4 of the Duffer brothers' love letter to the 1980s is going heavier on the horror than seasons past, bringing seemingly haunted houses and nods to "A Nightmare on Elm Street" into the mix. The show is even adding Freddy Krueger himself, actor Robert Englund, to its cast as Victor Creel, a "disturbed and intimidating" man who's been kept in a psychiatric hospital since his role in a "gruesome murder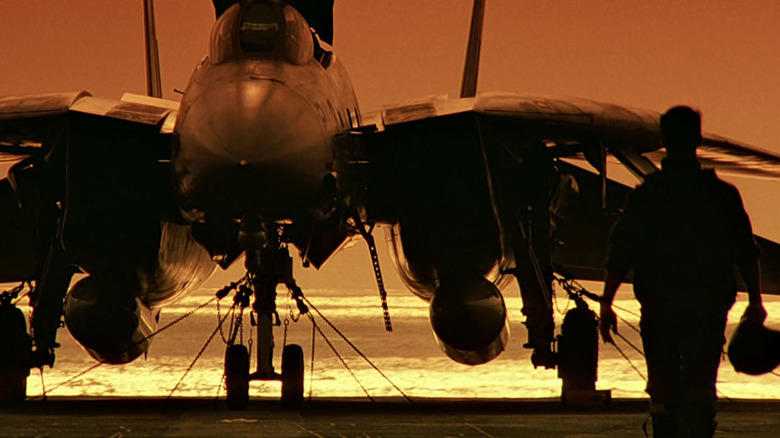 Tony Scott's Wallet Got A Workout Behind The Scenes Of Top Gun
The 1980s have become coalesced in America's cultural memory as a decade of excess above all else. Sure, the era produced a number of notably kooky, how-did-that-ever-happen trends in fashion, music, and pop culture, but permeating just about everything is the sense of largesse, which in turn has helped the decade's style remain so iconic. In other words, nothing about the '80s was subtle. One of the least subtle blockbusters of the decade is 1986's "Top Gun." The film is almost aggressively ex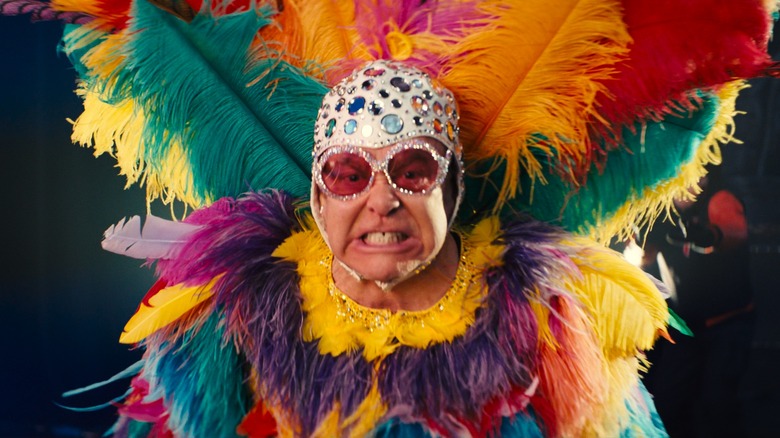 Elton John Documentary Yellow Brick Road Will Stream On Disney+
It looks like Disney is hungry for more classic rock and roll documentaries. We all saw how well Peter Jackson's "Get Back" turned out and now Disney+ is going to be the home for another doc about the final performance of a rock and roll legend.  On the docket for the growing streamer is "Goodbye Yellow Brick Road: The Final Elton John Performances and The Years That Made His Legend," which follows the flashy music icon on his final live North American tour (which is happening as we speak). ...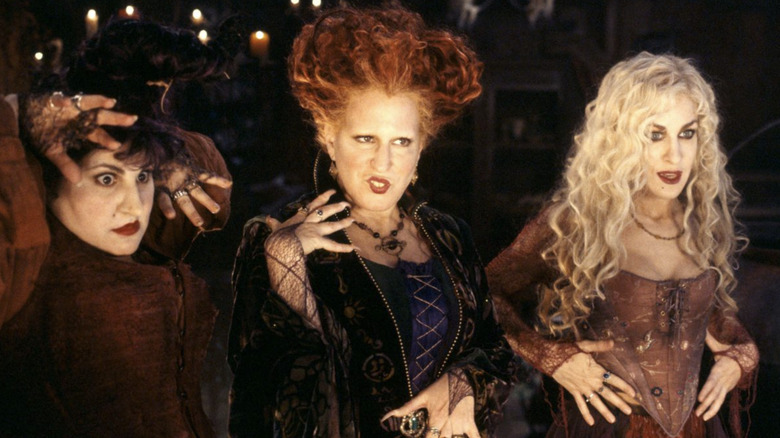 Hocus Pocus 2 Treats Us To A New Release Date
Ah say ento pi alpha mabi upendi! Shoutout to whichever virgin lit the Black Flame Candle again, because the witches are back, and there's hell to pay!  Be on the lookout for talking cats, because Bette Midler, Kathy Najimy, and Sarah Jessica Parker are ready to terrorize the unsuspecting children of Salem once again in the highly-anticipated sequel, "Hocus Pocus 2." During a presentation today at Disney UpFront, it was announced that the ultimate spooky sisters' sequel would be debuting on Di...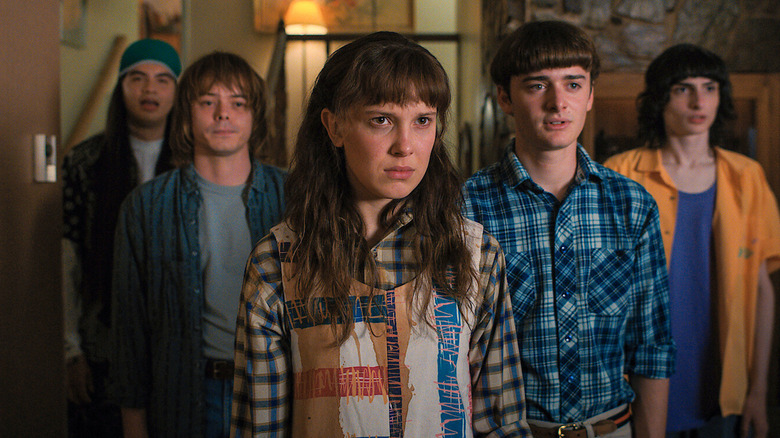 Stranger Things Season 4 Will Feature Several Movie-Length Episodes
I guess if you're going to spend $30 million per episode on season 4 of "Stranger Things," it's good that some of the episodes are long ones. According to an interview The Wrap did with the Duffer Brothers, two of the new episodes are going to be over two hours each. That's the length of most movies. It's interesting to me to see how these things work. We used to have shows on network TV with over 20 episodes. Then the trend became between six and 13 on streaming services. Now we're trying to ...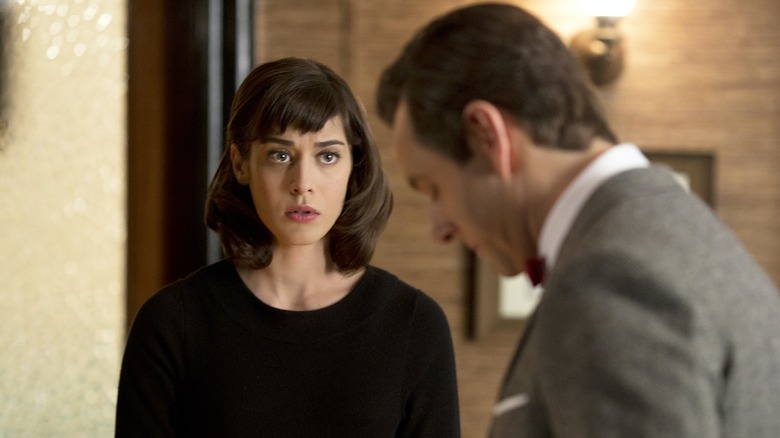 The Flight Attendant Director Silver Tree Will Helm Fatal Attraction Series
"Fatal Attraction" is having some sort of resurgence right now. Is it because we're all craving a weird, sexy thriller? That's got to be a yes because every time is the right time for a weird, sexy thriller, but what's the real catalyst? If I'm being honest with myself, I'm probably just marveling at the coincidence that the New York Times podcast "Still Processing" just released an episode about "Fatal Attraction," but that's enough of synchronicity for me. Whether it's true or not, it feels l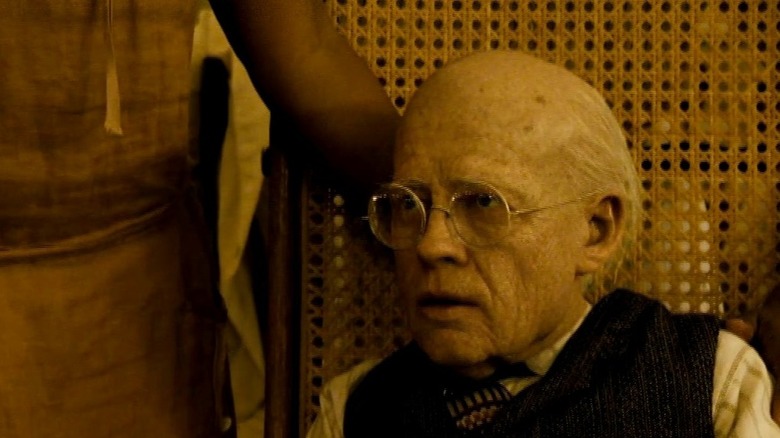 The 15 Best Brad Pitt Movies Ranked
Brad Pitt is one of the most famous celebrities in Hollywood. His name has appeared in tabloid headlines for almost 30 years. Not every actor can be as reclusive as Daniel Day-Lewis. Even though Pitt is incredibly popular, he is one of the best actors of his generation. It's rare for a mainstream star to be so versatile. Pitt often chooses to work with interesting filmmakers and plays many different types of characters. Pitt has used his influence in the industry to help spotlight great auteurs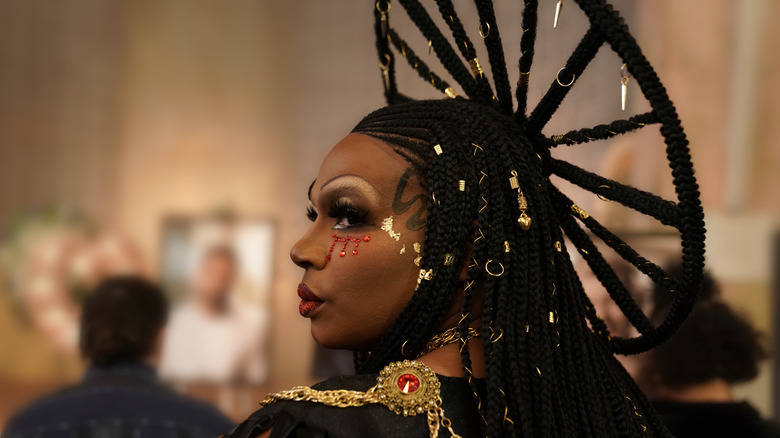 Queer As Folk Trailer: The Heart Of Club Babylon Continues Beating
The reimagining of "Queer as Folk" will hit Peacock in a few short weeks, and we've finally been blessed with a trailer that gives us a better look at our soon-to-be favorites, giving us a stronger idea of just what these new folks will be tackling this season. The original series began in 1999 in the U.K., followed by a two-season U.S. series in 2000, both of which were seminal programs for queer people across the globe, debuting in a world where marriage equality didn't exist, "Don't Ask, Don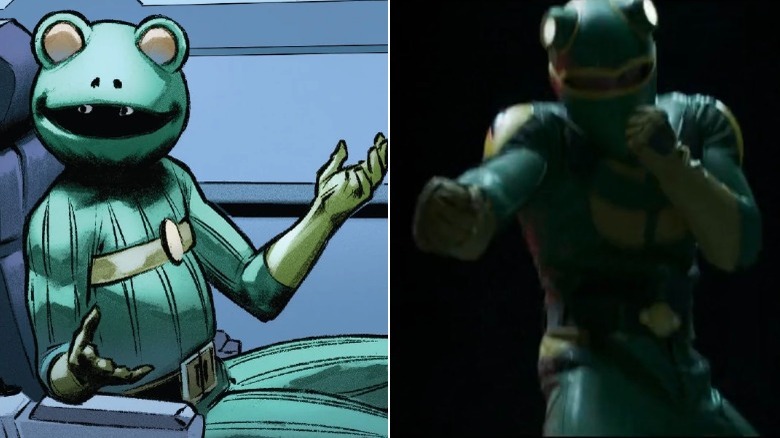 The She-Hulk Trailer Features One Heck Of A Marvel Deep Cut
The Marvel Cinematic Universe is filled with unique characters. There are gods, wizards, super spies, ninjas, and robots running around all over the place, causing all sorts of trouble. Now, with the multiverse in play, the possibilities for weird and wild individuals to pop up are exponentially larger. But I don't think True Believers were expecting to see the latest green-clad addition to the MCU in the first footage for "She-Hulk: Attorney At Law." And we're not talking about Tatiana Maslany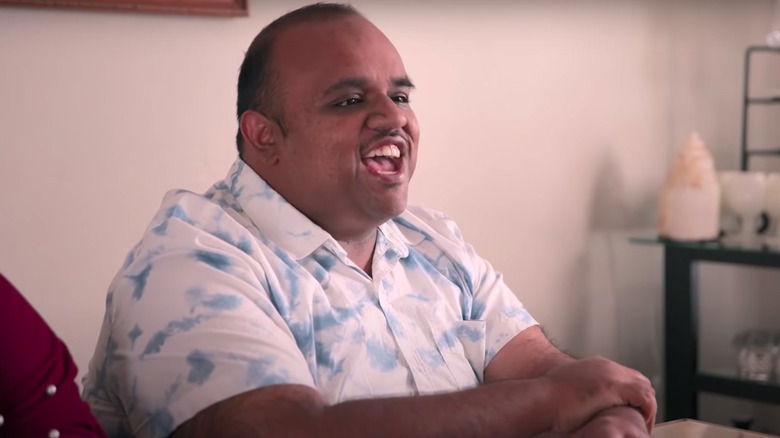 Love On The Spectrum Creator On Landing Between A Doc And Reality TV, Autism Misconceptions & More [Interview]
Among all the trashy reality dating shows available to stream on Netflix lies a charming, delightful spark of joy called "Love on the Spectrum." Originating in Australia, the documentary series follows a group of men and women on the autism spectrum as they embark on a journey to find love. The first two seasons of the original Australian series are full of uplifting stories that shine a light on the broad range of people with autism, tearing down the many misconceptions that still exist in a w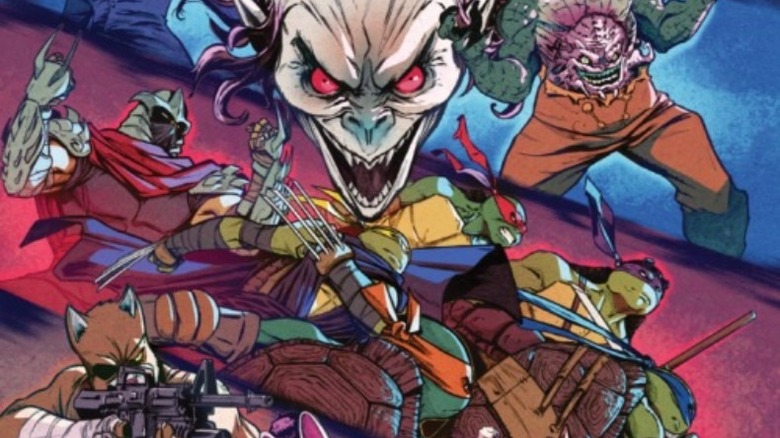 Superhero Bits: A New Marvel Video Game, The Umbrella Academy Season 3 Trailer Is Coming & More
(Superhero Bits is a collection of stories, updates, and videos about anything and everything inspired by the comics of Marvel, DC, and more. For comic book movies, TV shows, merchandise, events, and whatever catches our eye, this is the place to find anything that falls through the cracks.) In this edition of Superhero Bits: A new Marvel video game is being announced very soon. "The Umbrella Academy" season 3 trailer drops tomorrow. Watch the first ten minutes of "Morbius." "Deadpool 3" gets a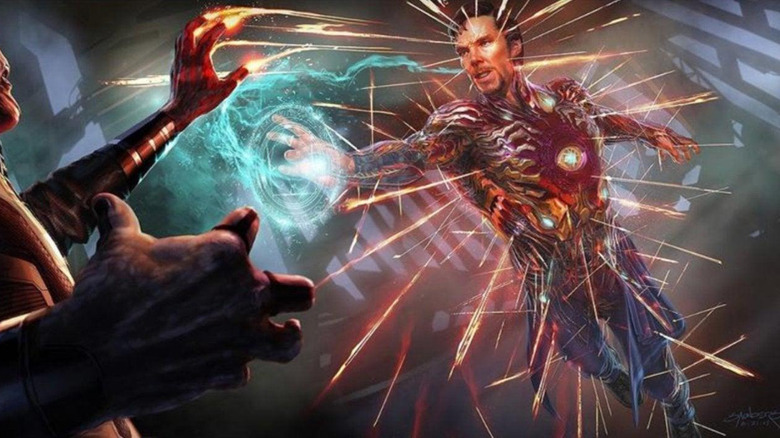 Benedict Cumberbatch Thinks Marvel Missed An Opportunity With Doctor Strange's Iron Man Suit
"Avengers: Infinity War" brought most of the Marvel Cinematic Universe's heroes together in order to stop Thanos, the genocidal warlord from Titan, with a united front. It's one of the studio's most successful films and had several of Marvel's superheroes work together for the first time, paving the way for some unlikely but fan-favorite pairings. While most Avengers fought to protect The Vision at Wakanda, Stephen Strange and Tony Stark found themselves millions of miles away, orchestrating a...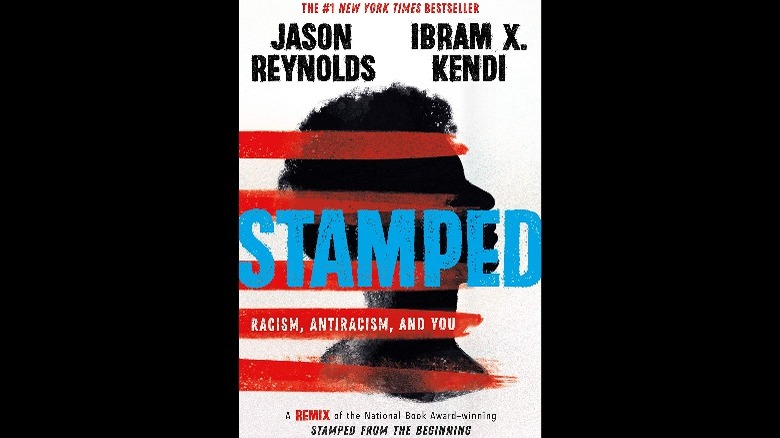 Netflix Axes More Animated Projects, Including Ava DuVernay's Wings Of Fire And Antiracist Baby
It's a day that ends in -y in 2022, which means it's a day that brings more breaking news from Netflix headquarters. The streaming giant has just scrapped four animation projects that had already been in development, three of which had been publicly announced (per Variety). This news comes just hours after reports emerged that around 150 staffers have been impacted by a new round of layoffs at Netflix. The discarded projects include a film adaptation of the Adam Kline book "With Kind Regards fr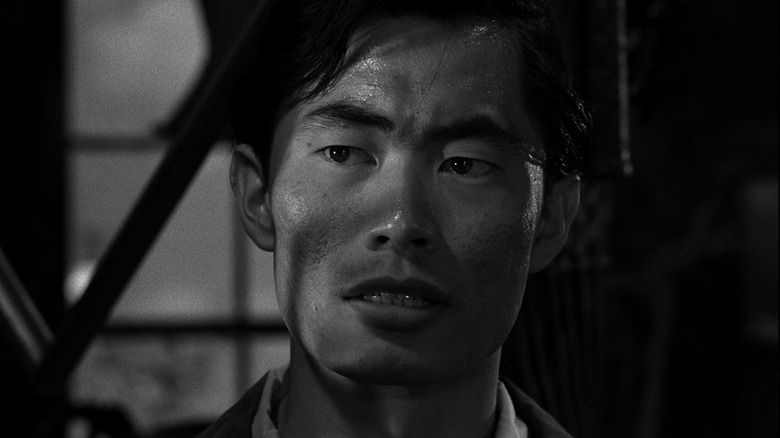 Why George Takei's Twilight Zone Appearance Went Unaired For Decades
"Two men alone in an attic, a young Japanese-American and a seasoned veteran of yesterday's war. It's twenty odd years since Pearl Harbor, but two ancient opponents are moving into position for a battle in an attic crammed with skeletons, souvenirs, mementos, old uniforms, and rusted medals. Ghosts from the dim reaches of the past, that will lead us into the Twilight Zone." So goes Rod Serling's opening narration for "The Encounter," an episode of "The Twilight Zone" that aired on May 1, 1964,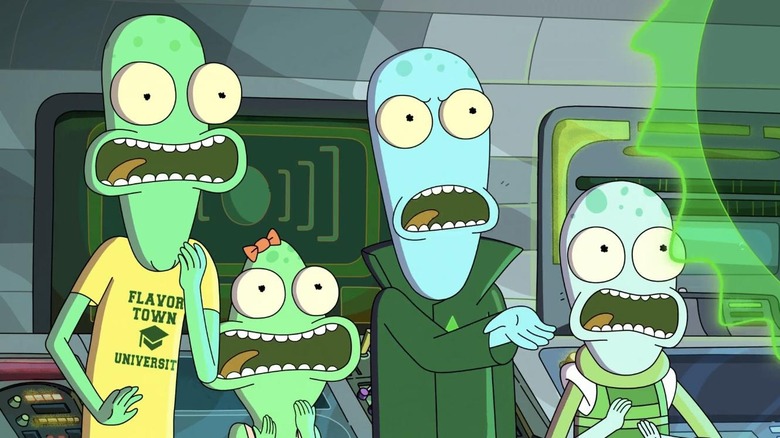 Solar Opposites Season 3: Release Date, Cast, And More
(Welcome to ...And More, our no-frills, zero B.S. guide to when and where you can watch upcoming movies and shows, and everything else you could possibly stand to know.) Adult animation has arguably never been a hotter commodity. Thanks to Fox and networks like Adult Swim, it has been thriving for some time now but the advent of streaming has increased programming needs for virtually every network and major media company out there. And adult animation has been used to help fill that hole. That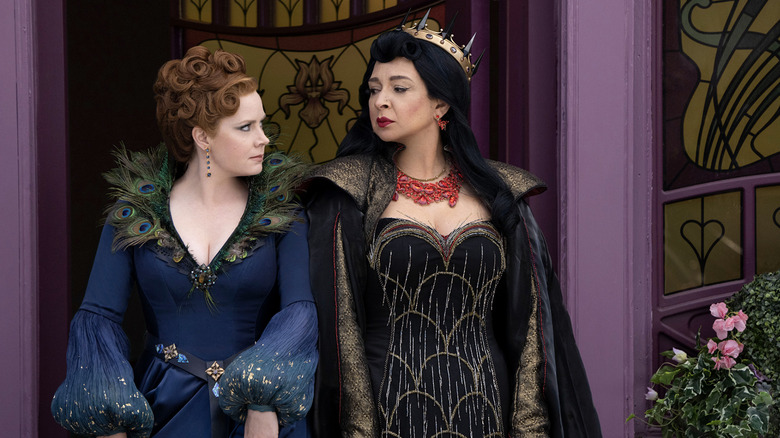 Disenchanted First Look Features Amy Adams And Maya Rudolph, Release Date Revealed
It's been fifteen years since we were first blessed by the beautiful maiden Giselle (Amy Adams), when she was pushed through a magical vortex transporting her from the 2D animated fairy tale world of Andalasia and into the bustling live-action land of New York City by her wicked future stepmother, Queen Narissa (Susan Sarandon) in "Enchanted." The queen doesn't want Giselle to marry her precious son, Prince Edward (James Marsden), and thinks sending Giselle away will be the end of her worries.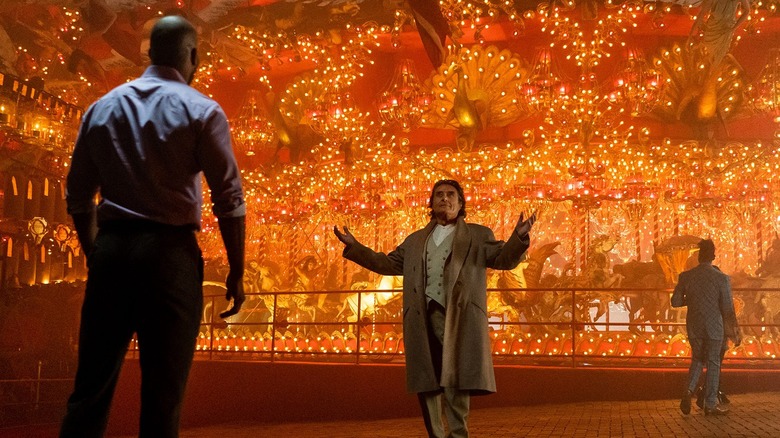 Neil Gaiman Didn't Want American Gods To Repeat Game Of Thrones' Mistakes
With the wonderful adaptations of "The Queen's Gambit," "Station Eleven," "Pachinko," and so on, it's become clearer than ever that television is the best medium for adapting novels, not film. This was shown perhaps most clearly through the first season of "American Gods," which dedicated eight hour-long episodes to the first hundred or so pages of the 500-page book. Although you'd expect this decision to lead to wide-spread accusations of the show stretching out the book purely for financial r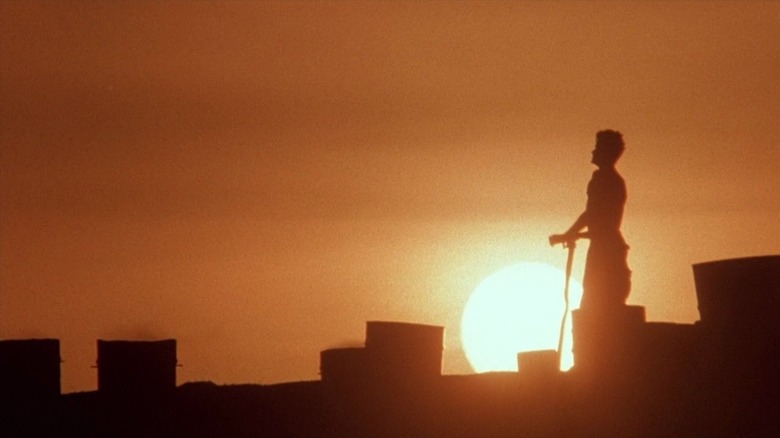 Platoon Ending Explained: A Mad Swirl Of Destruction
In 1986, director Oliver Stone pulverized moviegoers with his landmark Vietnam War drama, "Platoon." Released just eleven years after the fall of Saigon, the Best Picture-winner stars Charlie Sheen as Chris Taylor, an idealistic young U.S. Army volunteer who finds himself caught in an internecine, life-or-death struggle between the humane Sergeant Elias (Willem Dafoe) and the homicidal Staff Sergeant Barnes (Tom Berenger).  It's a brutally realistic depiction of a conflict that made little sen...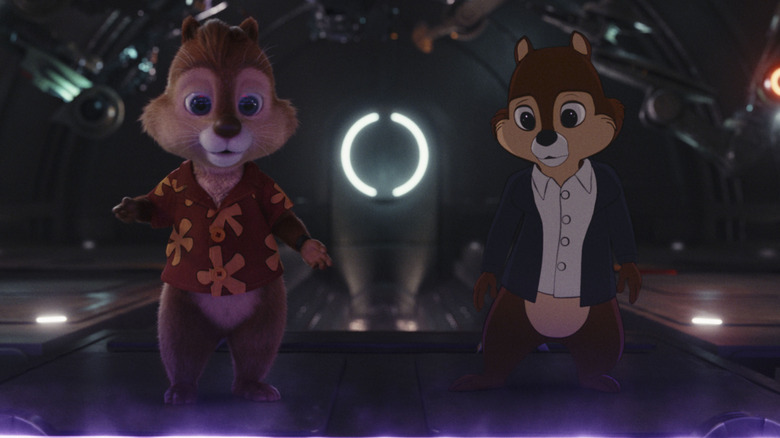 Chip 'N' Dale: Rescue Rangers Review: An Unexpectedly Wild Industry Satire
Almost all of the remakes of Disney classics — those retreads of recent years like "The Lion King" with Donald Glover; "Beauty and the Beast" with Emma Watson; and "Dumbo" with Colin Farrell — have been ungainly and often painful to watch. If nothing else, they're disjointed and rough because the people working on these remakes try to do new things with beloved stories, while also delivering every single beat of those beloved stories to audiences that are vastly less interested in remakes b...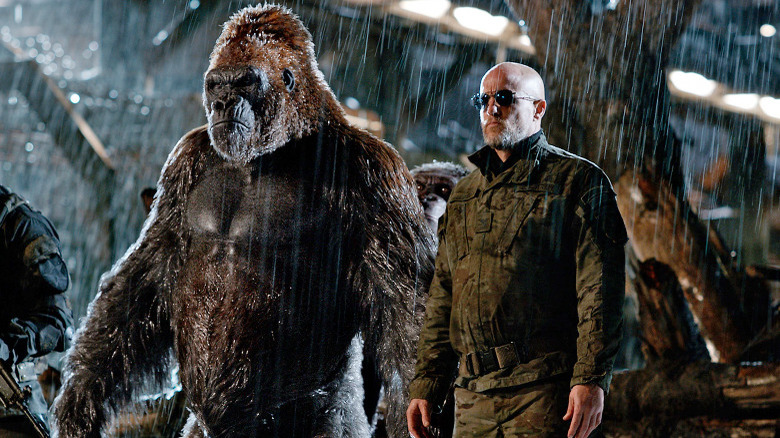 Matt Reeves' Planet Of The Apes Movies Found A Loophole In The Studio System
It's funny how Matt Reeves' two "Planet of the Apes" films are often referred to as a "trilogy" online. It was actually Rupert Wyatt who introduced the hero of Reeves' movies — the soulful CGI chimpanzee Caesar, portrayed via motion-capture by Andy Serkis — when he directed 2011's "Rise of the Planet of the Apes." Wyatt was also responsible for reviving the flailing sci-fi franchise after 20th Century Fox declined to move forward with a sequel to Tim Burton's critically-derided 2001 "Planet...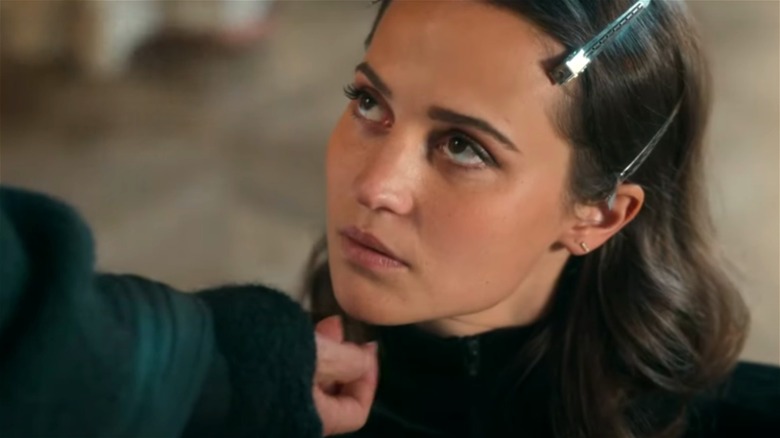 Irma Vep Trailer: Olivier Assayas Directs A Miniseries Remake Of His Own Film
A brand new trailer has dropped for the HBO limited series, "Irma Vep," which is a modern-day rendition of Olivier Assayas' seminal 1996 film of the same name. The HBO series is being helmed by Assayas himself, with the titular role being played by Alicia Vikander ("Ex Machina," "Tomb Raider"). Originally, the lead role was played by Maggie Cheung ("In the Mood for Love"), who remains incomparable in this breakthrough role in which she plays both Irma Vep and a version of herself. Check out the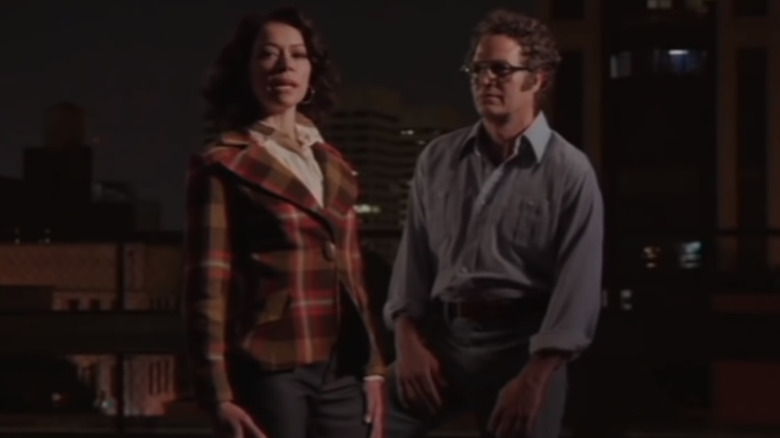 She-Hulk: Attorney At Law Trailer: Jennifer Walters Enters The MCU
Marvel has decided to deliver us a brand new trailer for "She-Hulk," which is now called "She-Hulk: Attorney at Law."  This is the latest Marvel Cinematic Universe show making its way to Disney+, following in the footsteps of the likes of "WandaVision," "Loki," and "Hawkeye" before it. In this case, we'll be meeting Hulk's law practicing cousin Jennifer Walters, played by Tatiana Maslany, who viewers may know from "Orphan Black." Now, she's a full-blown superhero in green, CGI glory. Let's see...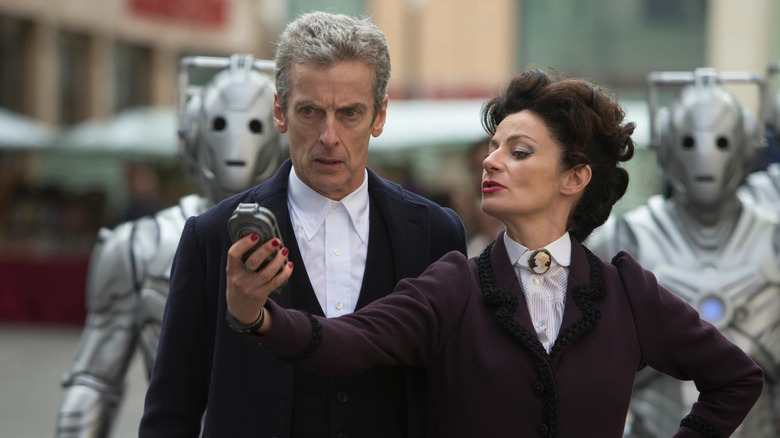 Director Rachel Talalay Confirms Doctor Who Return For 60th Anniversary
Director Rachel Talalay is coming back to "Doctor Who!" She confirmed the news on Twitter with some symbols that fans get immediately; two blue hearts (Tardis blue, and of course, the Doctor has two hearts) with a plus sign and a clapboard. She's back, friends, and that means the 60th anniversary special is going to be amazing.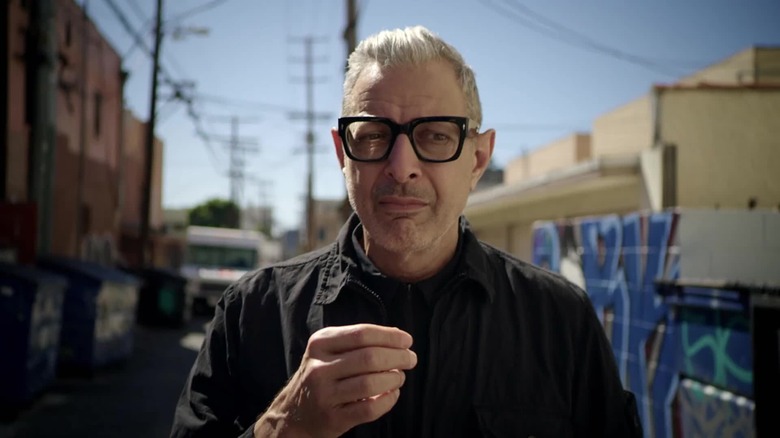 Disney+ Unveils New Details About Its Ad-Supported Plan
New details have emerged regarding the ad-supported version of Disney+ that is set to arrive later this year in the U.S., as well as in international markets next year. Yes, this will be a cheaper option — but at what cost? How much time will viewers have to spend watching commercials? And what kinds of ads are people going to see? It sounds like Disney is being careful in approaching all of this and, in short, it doesn't appear as though viewers will be swamped with ads. According to Variety...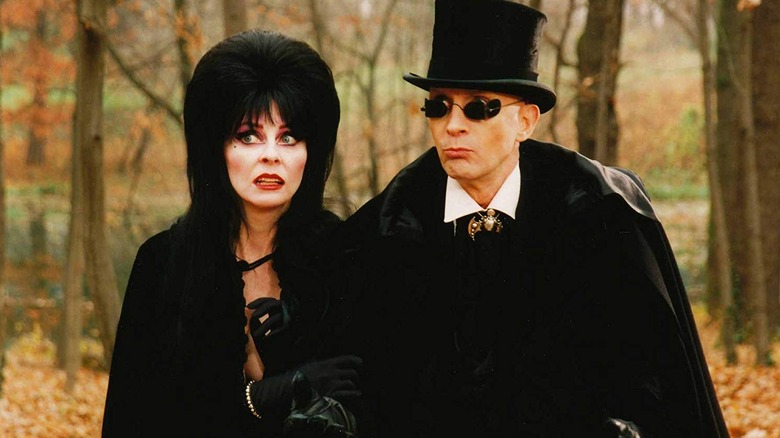 Cassandra Peterson's Role In Rob Zombie's Munsters Was Decades In The Making
Rob Zombie has always been a big fan of the 1964 sitcom "The Munsters," and he details the exact reasons why on a commentary track he recorded for the 1966 feature film spinoff "Munster, Go Home!" It was on that commentary track that Zombie succinctly separated The Munsters from their ghoulish sitcom contemporaries The Addams Family: "The Munsters were people who look like monsters, and the Addams family were monsters who look like people." And while the Addams have received multiple high-profi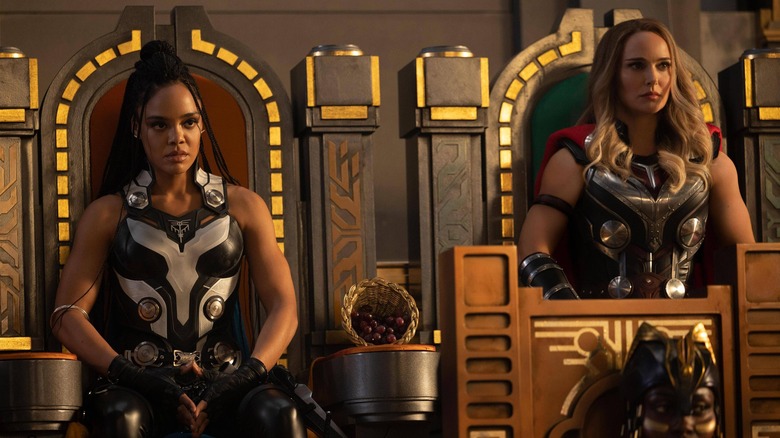 We Are Very Excited For Natalie Portman And Natalie Portman's Arms In Thor: Love And Thunder
There are many kinds of strength, but seeing the physical representation of it in the human form is always a little inspiring. Sculptors and artists who depict humans often highlight those in peak physical condition — Michelangelo's "David" doesn't look like he's ever missed leg day — so it makes sense that we all appreciate a finely sculpted form. We've seen plenty of buff boys in the MCU, but Natalie Portman as Jane Foster, aka Mighty Thor, is one of the first truly beefy women.  Ther...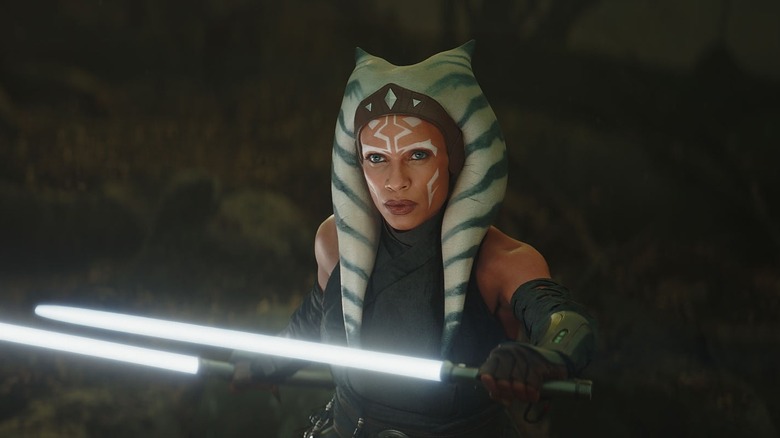 Daily Podcast: The Future Of Star Wars Comes Into Focus
On the May 17, 2022, episode of /Film Daily, /Film news writer Ryan Scott talks about the latest film and TV news, which today is all about a galaxy far, far away, and the wealth of "Star Wars" news that recently dropped. In The News: Ryan: Kevin Feige's And Rian Johnson's Star Wars Movies Are Probably Not Happening Any Time Soon Ryan: Taika Waititi's Star Wars Movie Is Next In The Pipeline Ryan: Andor Will Chart How Cassian Andor Transforms From Cynic To Rebel Ryan: Star Wars Prequel Series T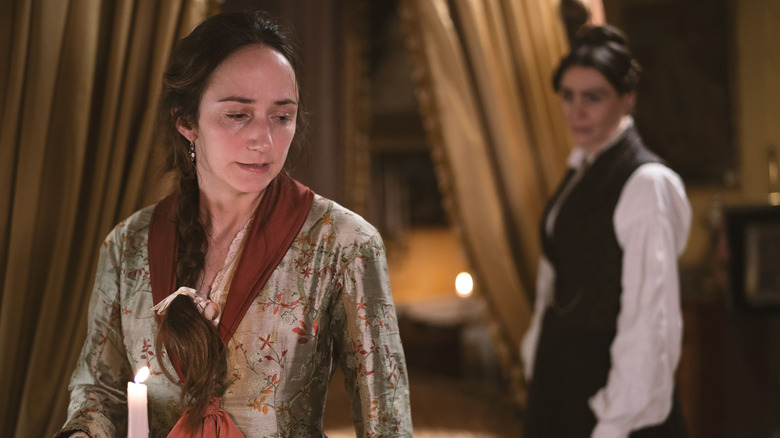 Gentleman Jack Gives Into Temptation In 'I'm Not The Other Woman, She Is'
While it's certainly painful to watch Anne (Suranne Jones) dive back into her past, unraveling her feelings for Mariana (Lydia Leonard) was always an inevitability. By all accounts (aka the thriving lesbian inner circle they have yet to welcome Miss Walker into), Mariana was the first great love of Anne's life. They spent years as a couple and for a long time anticipated a life together. Even after Mariana's marriage, they couldn't let one another go. But now Anne wants to move on and with Anne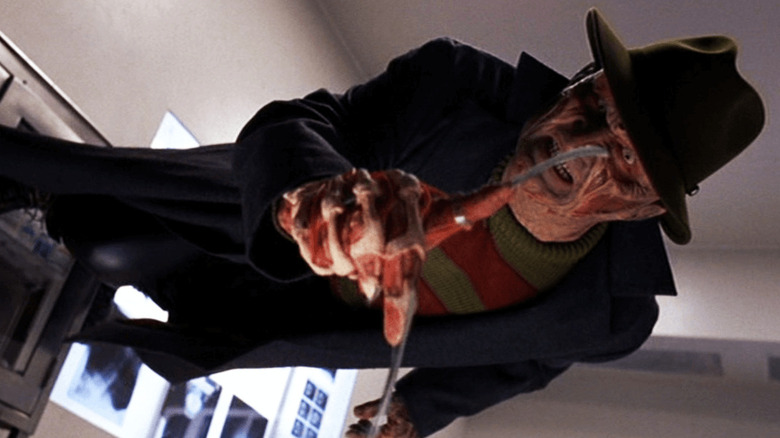 /Film Showdown: Pennywise Vs. Freddy Krueger
Welcome back to /Film Showdown, wherein we pit a pair of genre giants against each other in a hypothetical Thunderdome to see who would triumph. So far we've seen Leatherface go up against the Priest of the "Hellraiser" films, Obi-Wan Kenobi face-off against Spock, and Magneto vs. Agent Smith. Today, /Film enters darker territory to speculate on a brawl between two mean distillations of evil. One is the creation of fiction maestro Stephen King, the other a creation of horror master Wes Craven....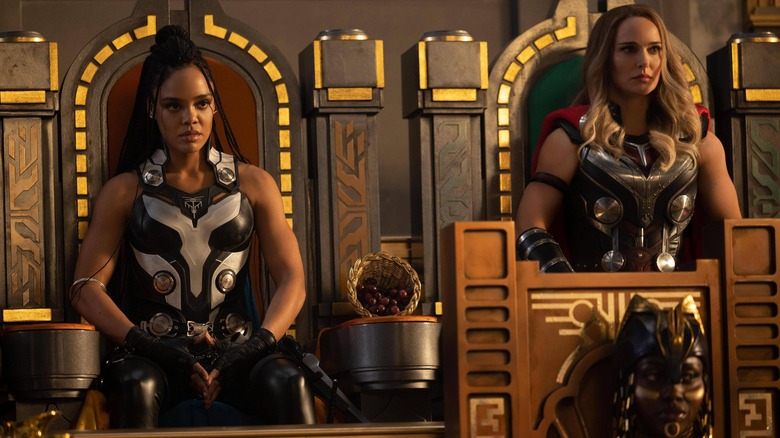 Superhero Bits: New Thor: Love And Thunder Photo, A Power Rangers 30th Anniversary Special & More
(Superhero Bits is a collection of stories, updates, and videos about anything and everything inspired by the comics of Marvel, DC, and more. For comic book movies, TV shows, merchandise, events, and whatever catches our eye, this is the place to find anything that falls through the cracks.) In this edition of Superhero Bits: A new "Thor: Love and Thunder" photo reveals a ripped Natalie Portman. Black Bolt actor breaks silence on "Multiverse of Madness." A "Power Rangers" reunion is seemingly o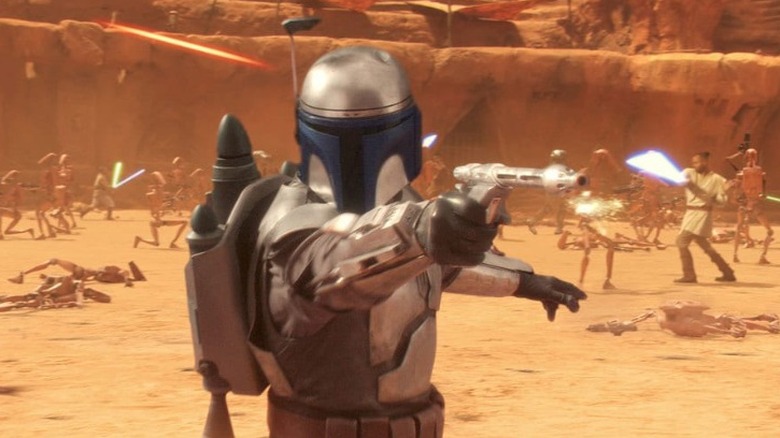 The 15 Best Bounty Hunters And Mercenaries In Star Wars
"Star Wars" is predominantly a world of good against evil: the Jedi vs. the Sith, the Rebellion vs. the Empire, the Resistance vs. the First Order. The list goes on. However, it's the morally ambivalent parts of the universe that provide the franchise with some of its most vibrant and memorable characters.  Chief among these is the eclectic range of bounty hunters, assassins, and mercenaries that inhabit the underworld of the "Star Wars" universe. While often conceived for aesthetics, many of ...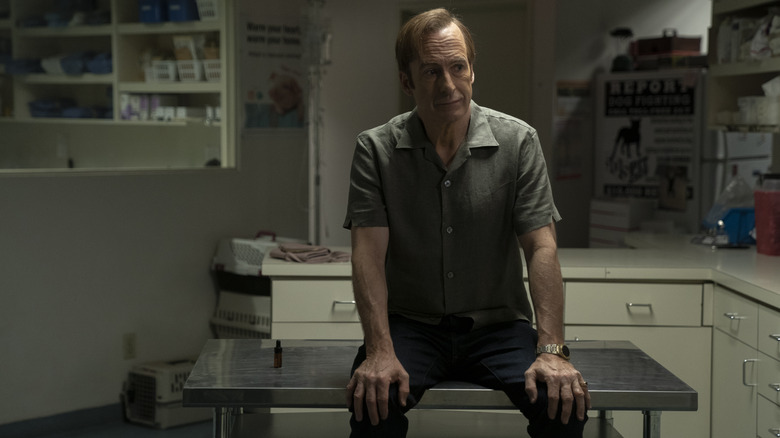 Better Call Saul Season 6 Gets One Step Closer To The End With 'Axe And Grind'
We're in the home stretch now when it comes to Jimmy and Kim's plot against Howard. While bits and pieces of info have been dished out over the last few episodes, "Better Call Saul" has also played things extremely close to the chest. Just when you think you've figured out what Kim and Jimmy are up to, they add yet another layer to their elaborate plan. This week, we see the return of a familiar "Breaking Bad"/"Better Call Saul" player: Dr. Caldera, the veterinarian who moonlights as a major ...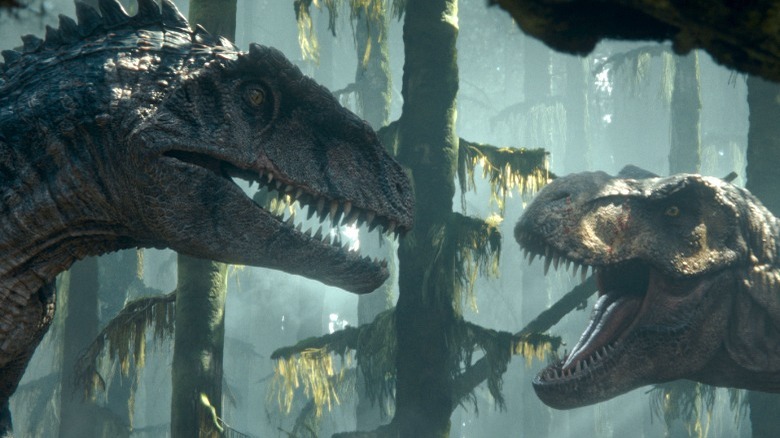 Jurassic World Dominion Gets A China Release Date
The dinosaurs will be infiltrating the world soon in the upcoming, highly-anticipated "Jurassic World Dominion," which has managed to secure a China release date (via Deadline). "Jurassic World Dominion" is one of the few films whose China release date is in sync with its North American one, as the massive franchise return is expected to release on June 10 this year in the Chinese market. This is generally not the case, as evidenced by the prior release of major international films in China whe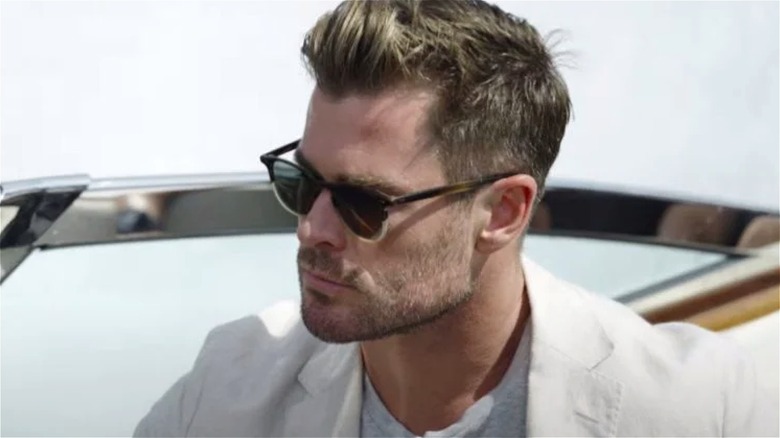 Spiderhead Trailer: Chris Hemsworth And Miles Teller Star In The Netflix Thriller
There's a new smug master manipulator in town, played by none other than Chris Hemsworth. When I first saw Hemsworth as a villain in "Bad Times at the El Royale," I ended up appreciating him more as an actor, given his delicious performance as Billy the cult leader, which effectively drove the second half of the film. Now Hemsworth is back as the anti-hero in the upcoming Netflix psychological thriller, "Spiderhead," whose trailer (which is pure chaos) you can watch below. Hemsworth plays Steve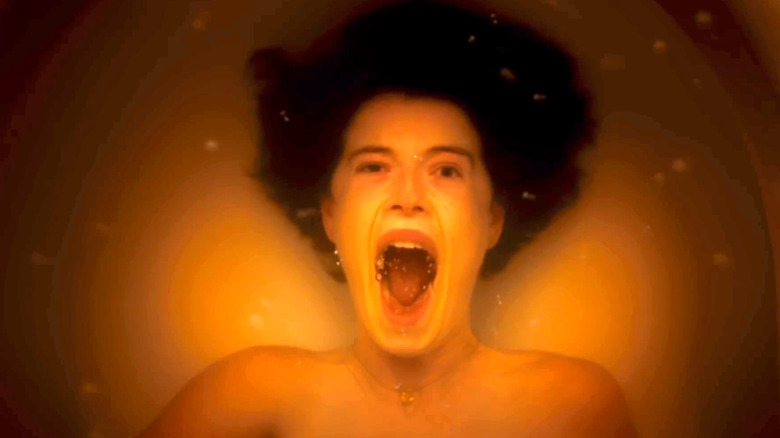 Men Director Alex Garland Doesn't Like To Make Obvious Winks And Nods To His Inspirations
Every great filmmaker will take inspiration from those who came before them. Quentin Tarantino serves as a great example of someone who is clearly inspired by the work of many artists, yet uses lessons of other masters of cinema to make something that feels entirely unique. Alex Garland, who film lovers likely know from his directorial efforts "Ex Machina" and "Annihilation," is very much a man who has built one heck of an identity as a filmmaker. Garland is making his welcome return to the big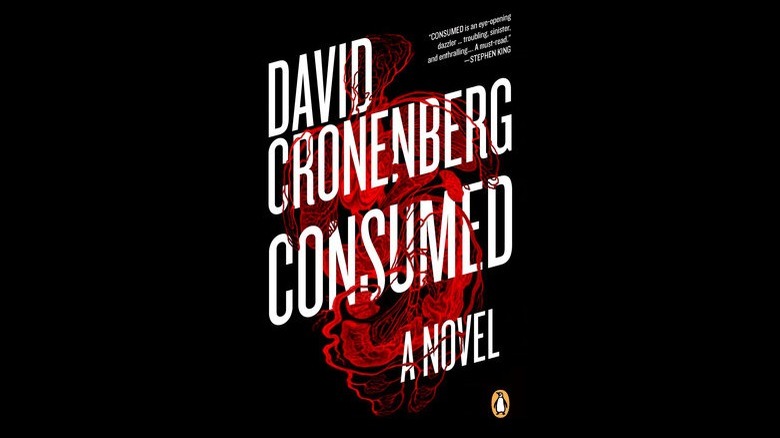 David Cronenberg To Direct Film Based On His Book Consumed
Body horror master David Cronenberg is having a busy year. His latest film, "Crimes of the Future," is set to debut at Cannes this month. He also has a movie called "The Shrouds" in the works, with Vincent Cassel set to star. But in an interview with Variety ahead of Cannes, the filmmaker has revealed that he's actually working on yet another project, this one based on his own novel, "Consumed." The director confirmed the project to Variety, saying that he doesn't have a script written yet and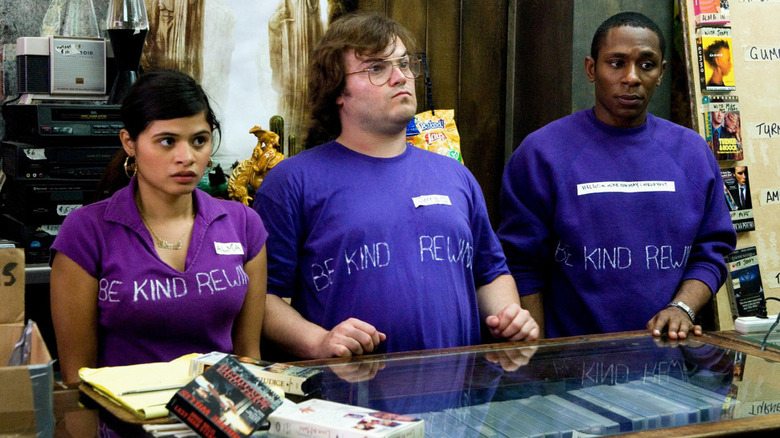 The Book Of Solutions: Michel Gondry Is Finally Making Another Movie
It's been an awfully long time since Academy Award-winning writer/director Michel Gondry ("Eternal Sunshine of the Spotless Mind") made a full-length film. The last ones were "Green Hornet" in 2011, "Mood Indigo" in 2013, "Microbe & Gasoline" in 2015, and a lot of shorts and music videos since then, as well as the TV series "Kidding." Our long, dry spell is at an end though, according to Deadline. Gondry is reportedly working on a new film called "The Book of Solutions" ("Le Livre Des Solutions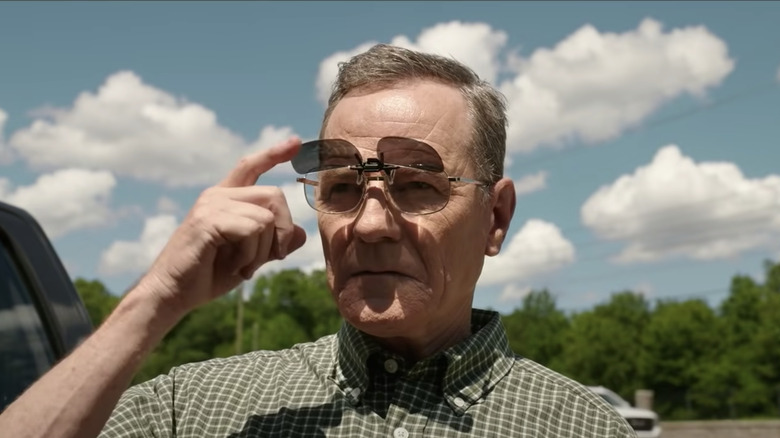 Jerry & Marge Go Large Trailer: A Hilariously Legal Look At Gaming The Lottery
Many people dream of winning the lottery, but few have ever managed to score big and change their lives forever. In the newest Paramount+ film, Bryan Cranston and Annette Bening are going to tell the story of a couple who did exactly that. "Jerry and Marge Go Large" is a comedic look at the real-life lottery winnings of Jerry and Marge Selbee, a couple who discovered and took advantage of a mathematical loophole in the lottery that allowed them and they're small town to completely pull one over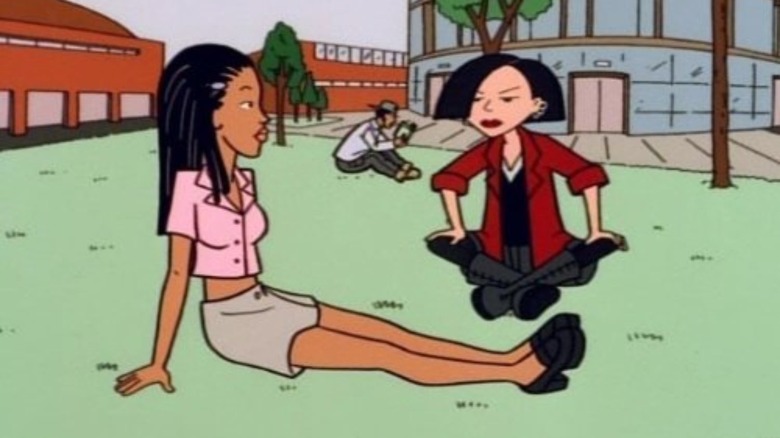 Jodie: Daria Spin-Off Transitions From Series To Feature Film, Sets Main Cast
La la la la la ... the "Daria" spin-off series, "Jodie," is going to be a movie instead. The animated spin-off to the cult MTV series "Daria" has been in the works for some time, but now MTV Entertainment Studios has announced that it will be a feature film instead of a series, and they've also announced the main cast and synopsis. The original "Daria" series aired on MTV from 1997 to 2002 and highlighted the teenage angst of the otherwise apathetic Daria Morgendorffer, her friends, and her fam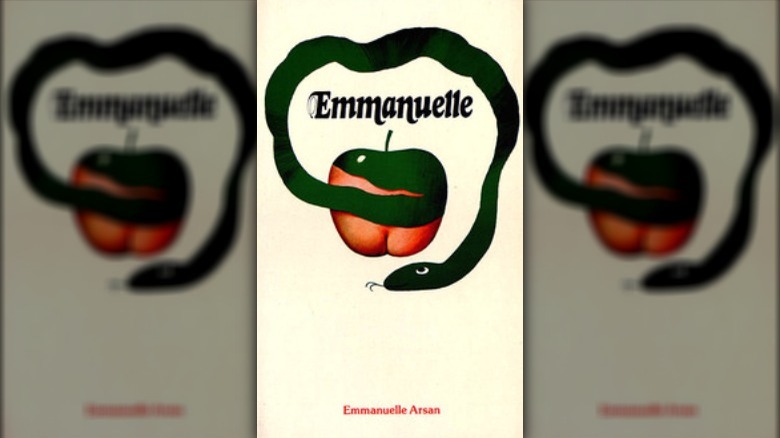 Léa Seydoux To Lead New Adaptation Of Erotic Classic Emmanuelle
Palme d'Or winning actor Lea Seydoux is set to star in filmmaker Audrey Diwan's reboot of the cult erotic novel, "Emmanuelle" (via The Hollywood Reporter).  Initially written in French by Emmanuelle Arsan, the book describes a string of erotic fantasies in various settings while exploring polyamory and bisexuality from the author's lens. French filmmaker Just Jaeckin went on to make a cinematic adaptation of the book in 1974, which went on to garner critical acclaim and spawned a string of se...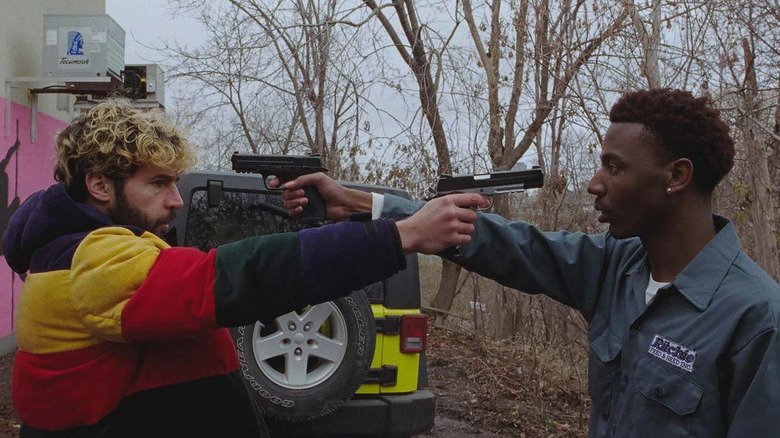 Jerrod Carmichael Was Careful With How He Handled On The Count Of Three's Heavy Themes
When you think Jerrod Carmichael, you think comedy. The stand-up comic and prolific TV performer is known for "The Carmichael Show," "Comedy Bang! Bang!," the "Neighbors" films, and his recent "Saturday Night Live" appearance and special "Rothaniel." Lately the increasingly prolific performer has taken another novel step forward with the premiere of his directorial debut "On the Count of Three." In the film, Val (Carmichael) tries to commit suicide before being interrupted, and enters a suicid...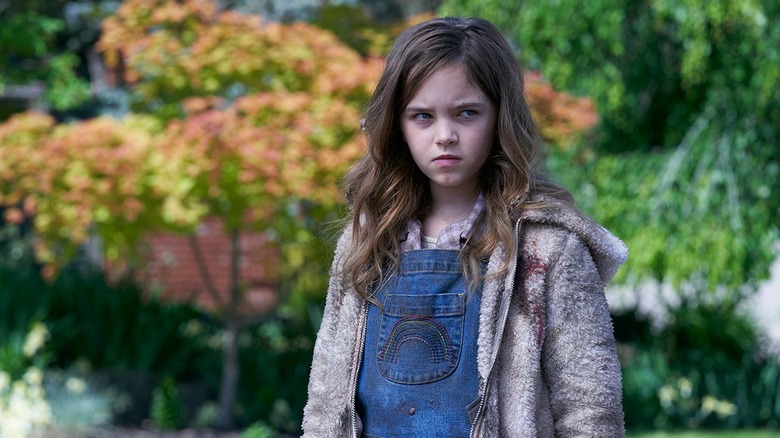 Firestarter Used A John Carpenter Classic As A Starting Point For Its Score
Hollywood has gone through so many Stephen King films that it's circling back to remake King movies that have already been adapted for the silver screen (see "It" and also "Pet Sematary"), but can you blame them? The man knows how to craft a terrifying story. The most recent King remake to hit theaters is "Firestarter," which is helmed this time around by director Keith Thomas ("The Vigil") and comes from the folks at Universal and Blumhouse. And it's that magical Blumhouse connection that mad...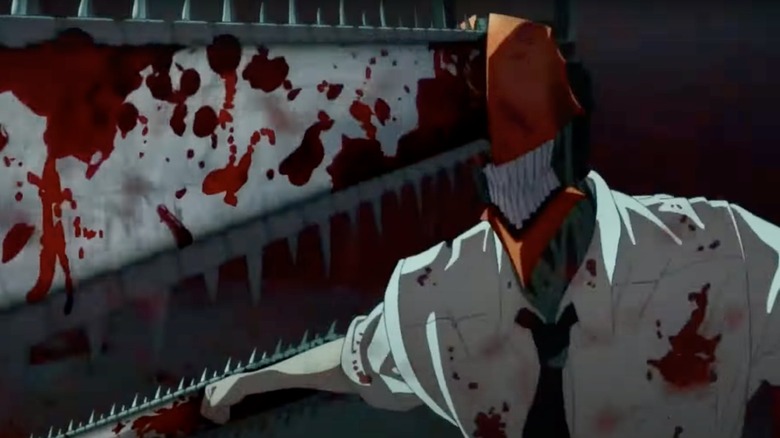 Chainsaw Man Trailer: Sharpen Your Teeth, Devil Hunters, For A Blood-Soaked Anime Adaptation
Crunchyroll has nabbed the streaming rights to "Chainsaw Man," the upcoming anime series adaptation of the popular manga by Tatsuki Fujimoto. The streamer plans to simulcast the series from Japan later this year, subtitled and dubbed, in over 200 countries and territories across the globe. "Chainsaw Man," per Crunchyroll's press release, takes place "in a supernatural world of Devils manifested from the collective fears of humans." Which sounds like the world of politics, but I digress. The ...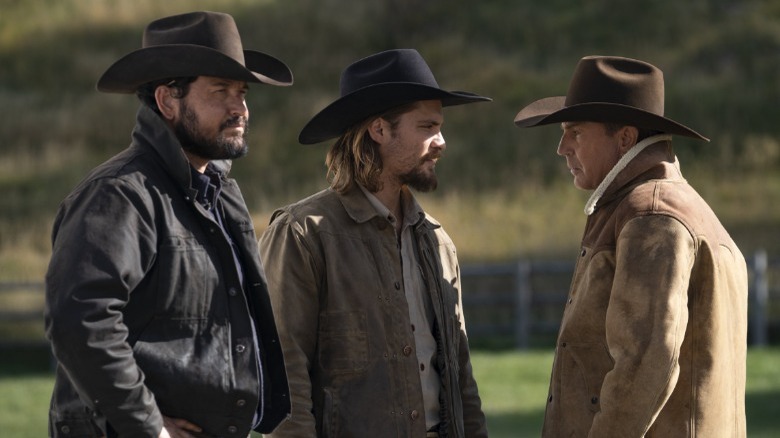 Yellowstone Season 5 Officially Begins Production
"Yellowstone" fans can buckle up, as a new season is coming their way soon. As per a report by Deadline, the production process for "Yellowstone"  season 5 has already commenced in Montana. The upcoming installment will have 14 episodes, making it the longest season to date; this naturally means more screen time for the Duttons, owners of the Yellowstone Dutton Ranch, since the show revolves around their family affairs. While the upcoming "Yellowstone" season will be the juiciest one so far,...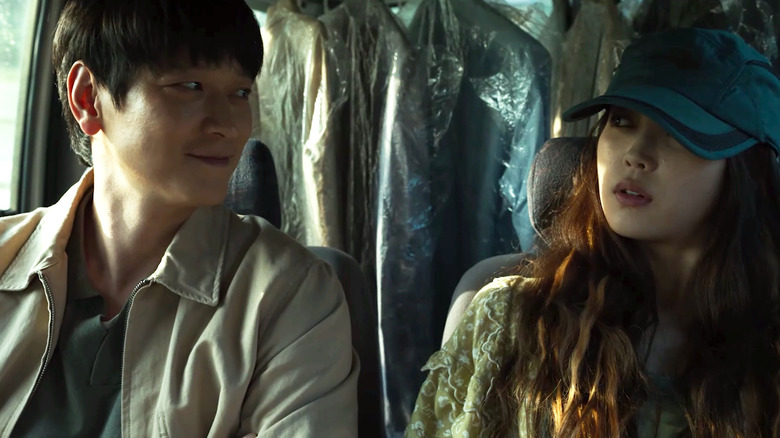 Everything We Know So Far About Hirokazu Kore-Eda's Broker
Japanese director Hirokazu Kore-eda is returning to Cannes Film Festival with a follow-up to his 2018 Palme d'Or winner "Shoplifters." His 2022 entry, "Broker," will be the Japanese director's first Korean-language film. "Broker" features a number of big names in Korean filmmaking, including "Parasite" star Song Kang-ho. Kang-ho is a long-time collaborator with director Bong Joon-ho, having starred in a number of films since his breakout crime drama "Memories of Murder" in 2003. Kore-eda took s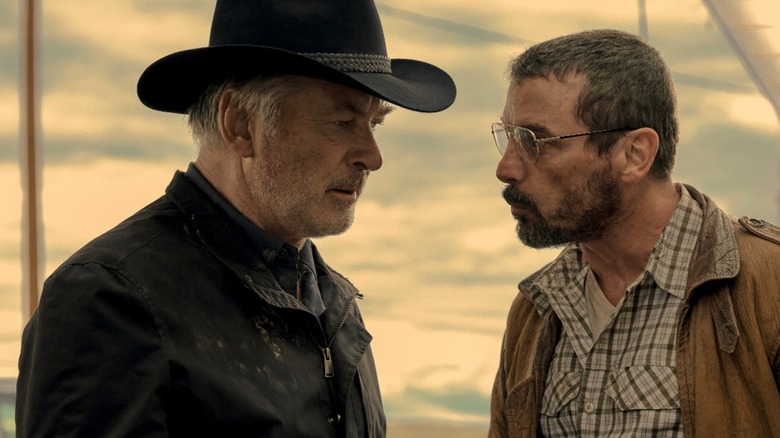 Rust Producer Plans To 'Complete The Movie,' Bringing New Film To Cannes Market
Six months after the shooting on the "Rust" set that claimed the life of cinematographer Halyna Hutchins and injured director Joel Souza, "Rust" producers Alec Baldwin and Anjul Nigam have announced that they will be bringing a new movie to the Cannes market under their Persona Entertainment production company. Hutchins passed away on October 21, 2021, after being accidentally shot by Baldwin on the set of "Rust." Since her passing, there have been a series of lawsuits and legislation surrou...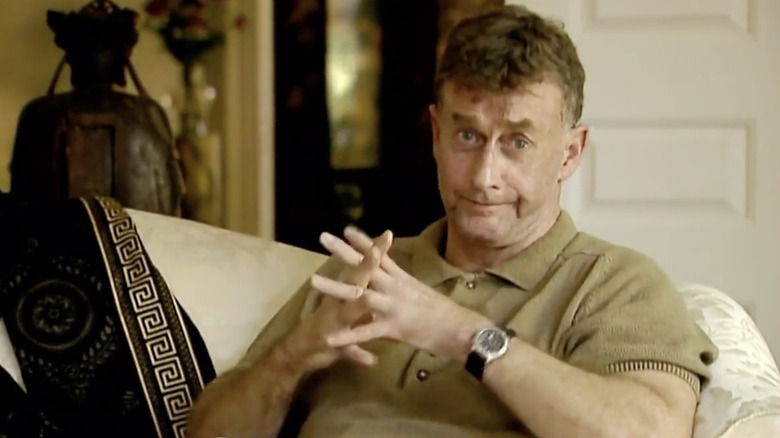 The Staircase Went To The Real Crime Scene To Create Its Sets
As a culture, we've always been obsessed with true crime. Back in 1970, the public devoured every grizzly detail of the Manson murders, right down to the bloody writing on the walls, and the whole case became a spectacle. America couldn't tear its eyes away from the weirdo cult leader and his gang of acid-tripping misfits. The murderers became stars of their own television shows. Now, they get a series.  One of the most recent murders to capture the attention of true crime enthusiasts and tele...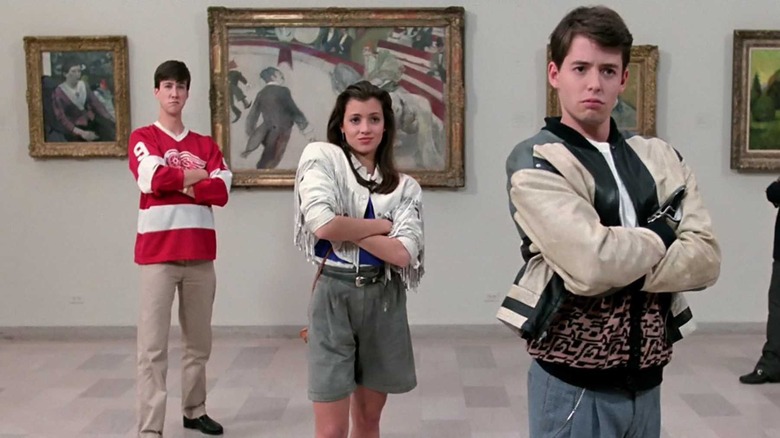 Ferris Bueller's Day Off's Signature Ferrari Wasn't As Real As You Might Think
I've never been much of a car person. I don't even know what brand our family runaround is; to me it's just a red thing with four wheels and some seats inside. I don't even have a driver's license, and I always start looking for an excuse to leave a conversation when other guys start talking about horse power and stuff like that. Yet despite my general lack of interest in all things automotive, there are a few movie cars that leave me salivating. If I had my pick, I'd take a 1970 Dodge Challen...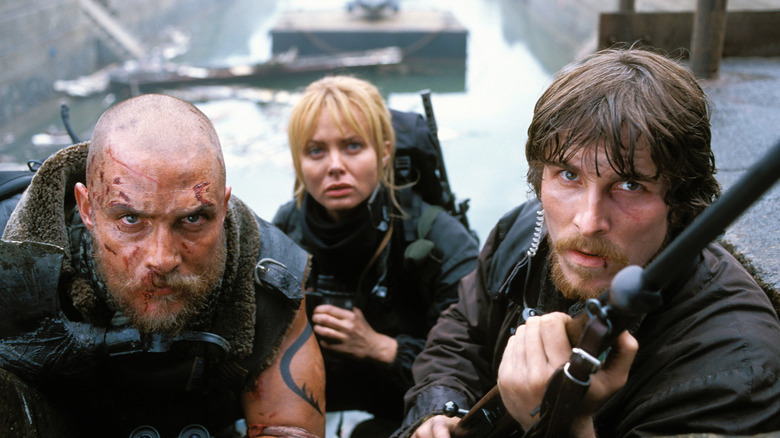 Matthew McConaughey Went Primal Committing To His Reign Of Fire Role
Sometimes, it feels like we are past the era of prototypical action movie stars. Sure, there's Tom Cruise, Dwayne Johnson, Keanu Reeves, Jason Statham, and more, but they seem to appear in fewer movies than stars of the '80s and '90s like Arnold Schwarzenegger, Sylvester Stallone, or Jean-Claude Van Damme. Then there are actors who definitely should be considered bigger stars, like Frank Grillo and Scott Adkins, but aren't.  The problem with the former group is, for the most part, they are s...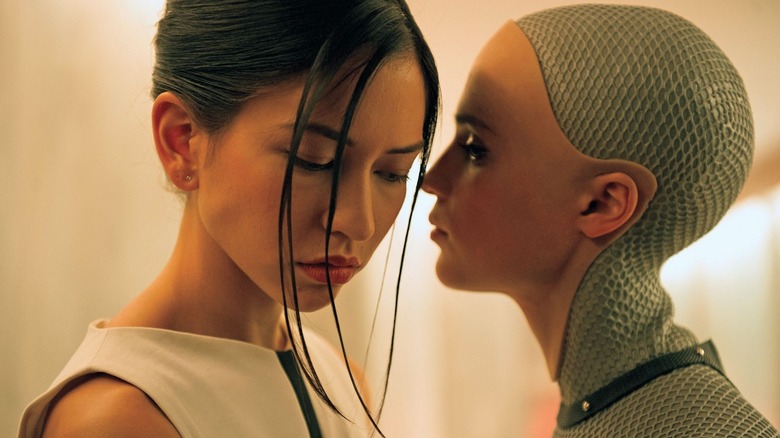 Men Director Alex Garland Thinks All His Films Are 'Surrealist'
Director Alex Garland is venturing into the genre of folk horror for the first time with his 2022 film "Men." The highly anticipated project is a new direction for the filmmaker but will still bear many tonal similarities to his acclaimed sci-fi films, "Ex Machina" (2014) and "Annihilation" (2018). "Men" stars indie darling Jessie Buckley as Harper, a woman who escapes to the English countryside to grieve the death of her ex-husband. Once there, she cannot shake the feeling that something is fo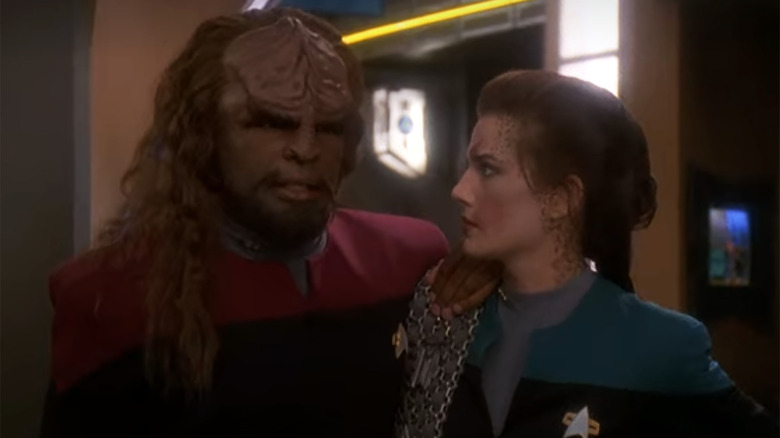 Dax And Worf's Romance Didn't Have To Be Forced For Star Trek: Deep Space Nine
One of the best things about "Star Trek: Deep Space Nine" is the show's dedication to complex interpersonal relationships on board the space station. Throughout the series, there were a number of great pairings as different crew members realized that their friendships or work partnerships had turned into something else. Captain Sisko (Avery Brooks) fell in love with the fiery transport captain Kasidy Yates (Penny Johnson Jerald), Security Chief Odo (Rene Auberjonois) found a perfect partner in...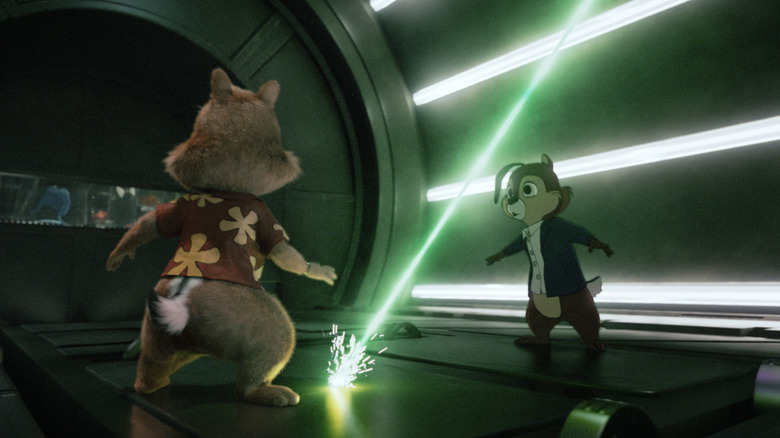 Chip 'N Dale: Rescue Rangers Early Buzz: Roger Rabbit Gets A Worthy Successor
Disney+, as a streaming service, has largely been good as a nostalgia machine that runs on gigantic franchises. And, to be fair, that strategy is working quite well as the service has gained a ton of subscribers in just over two years. At times, this can be a bit exhausting but, in other moments, the vessel for nostalgia proves to be welcomed. Such appears to be the case with "Chip 'n Dale: Rescue Rangers," a brand new movie that revives the beloved cartoon with a twist. It's a mix of live-acti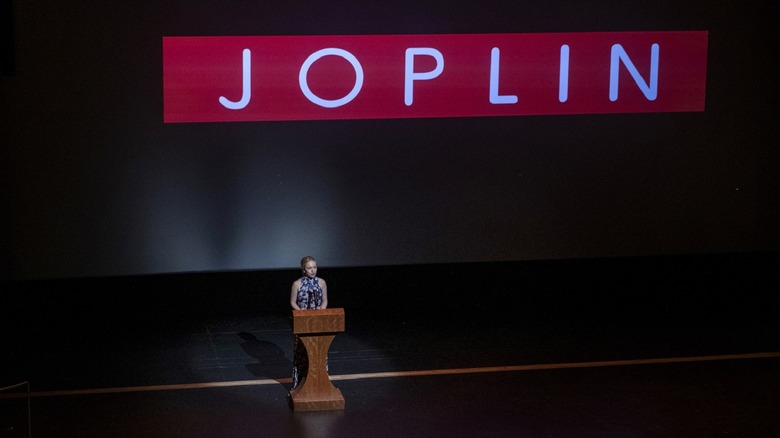 Sally's Show Goes Live In The Latest Episode Of Barry
Here's a fun fact: the second-season premiere of HBO's hit show "Barry" first aired on March 31, 2019, with its finale airing in May of that year. So it's been three years, thanks to the COVID-19 pandemic, since this show aired regularly. And while it makes perfect sense that "Barry" would not incorporate the pandemic into its storyline, the show also isn't doing a ton of hand-holding for its audience in season three about even the tiniest details from previous seasons. Three years after season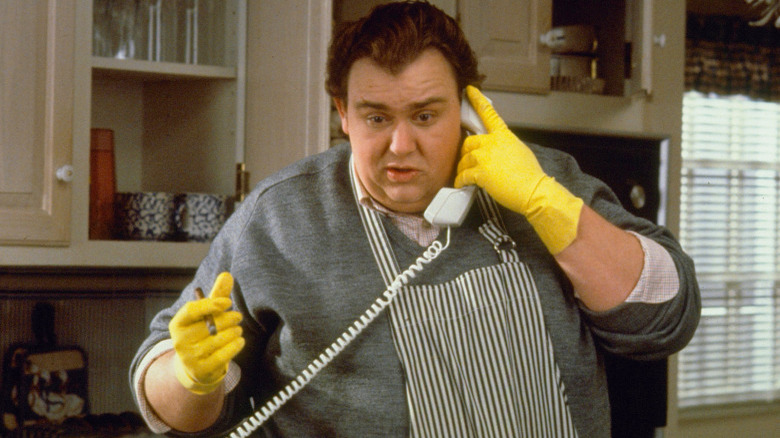 Uncle Buck Was A Playground For John Candy And The Cast
Few actors seemed to have quite as firm a grasp on John Hughes' approach to comedy as John Candy. The treasured Canadian funnyman could handle slapstick and sentiment with equal grace, which was the key to so many of Hughes' movies as a writer, director, and producer. It's this skill that allowed Candy to go from busting guts to breaking hearts in a film like 1987's "Planes, Trains and Automobiles," or even mix pathos with morbid humor during the brief scenes he shares with Catherine O'Hara in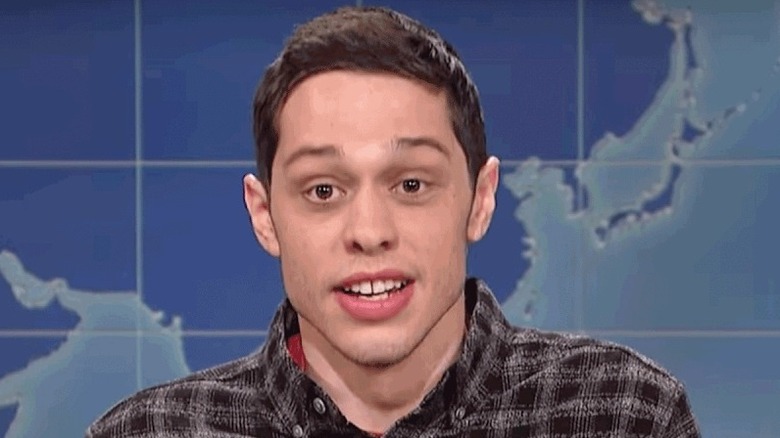 Edie Falco To Play Pete Davidson's Mom In Peacock's Biographical Comedy Series Bupkis
Is there something we didn't know about Pete Davidson's life? If there is, that will be remedied soon, friends. At the NBC Universal Upfront presentation today, we learned from the Peacock segment that the role of Davidson's mom has been cast for the upcoming autobiographical comedy "Bupkis." What? You say you aren't a writer, but you could probably pen a comedy about him because every third news story is about him and his personal life/tattoos/relationship? Samesies. I am 100% kidding, hone...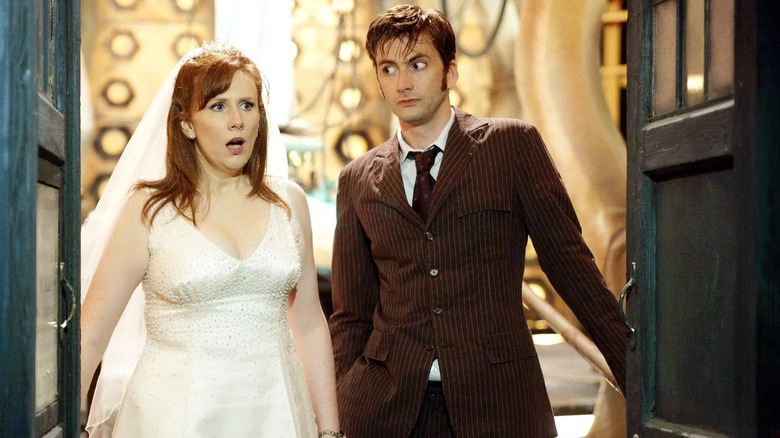 David Tennant And Catherine Tate Are Returning To Doctor Who For 60th Anniversary
Following the announcement that "Sex Education" star Ncuti Gatwa would be playing the Fourteenth Doctor in the next season of "Doctor Who," it appears that his Doctor won't be the only iteration of the Time Lord from Gallifrey on deck for Russell T. Davies' return to the long-running sci-fi staple. According to the BBC, the showrunner revealed that David Tennant is set to reprise his iconic role of the Tenth Doctor. But Tennant's timey-whimey traveller won't be alone. He'll be joined by a rathe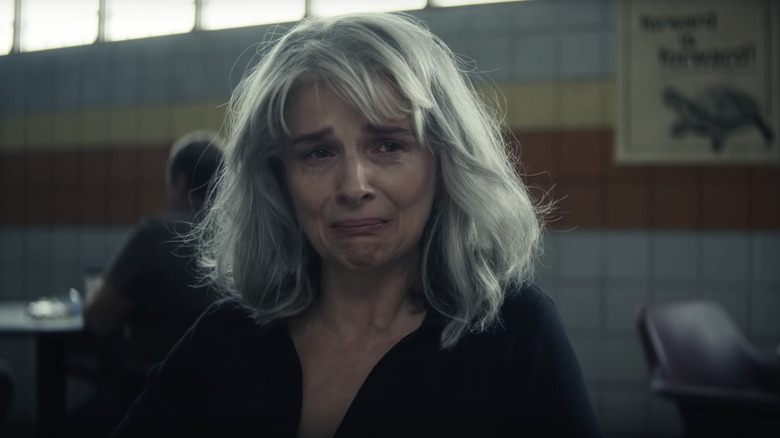 The Staircase Documentary Filmmakers Feel 'Betrayed' By Inaccuracies In HBO Max Series
The makers of the original 2004 docuseries "The Staircase" — the basis for the current dramatized HBO Max miniseries starring Colin Firth and Toni Colette — are alleging that the miniseries undermines the credibility of their work. "The Staircase" won a Peabody Award in 2005, and reviews for the new miniseries, created by Antonio Campos, have been positive. Both the original docuseries and the miniseries currently hold a 94% on Rotten Tomatoes. However, Jean-Xavier de Lestrade, the di...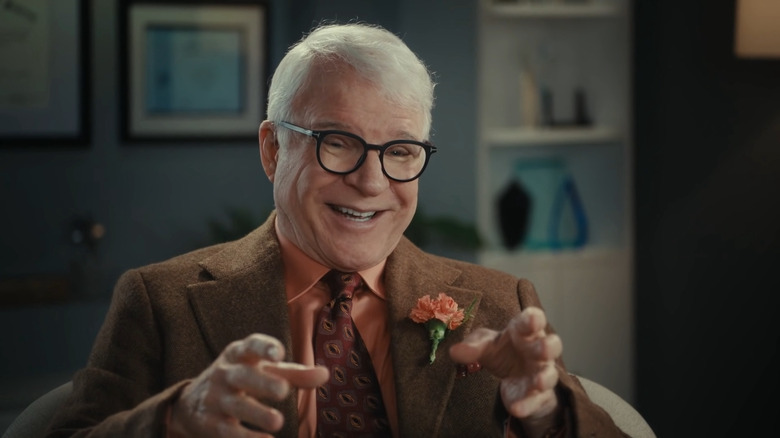 Only Murders In The Building Reunion As Steve Martin Invents The Whoopie Cushion On SNL
Back in the day, you could get whoopee cushions or hand buzzers or fake vomit from mail-away ads in the back of comic books or your local novelty store. Now, you're more likely to find that stuff in a dollar store or a hidden corner of the toy section of a big box store since many specialty shops have unfortunately gone the way of the dodo. Thanks, capitalism. But have you ever wondered where some of those classic joke shop gags really came from? Selena Gomez and "Saturday Night Live" recently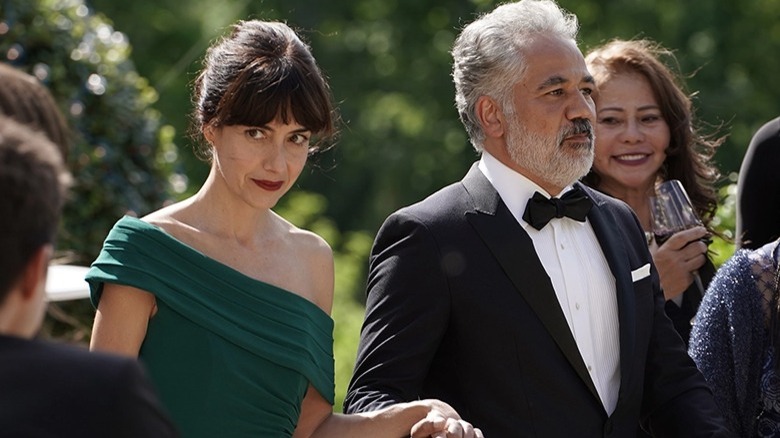 Every TV Show That Just Got Canceled
Ah, springtime. The sun is shining, the flowers are blooming, and behind closed doors somewhere in Hollywood, network executives are absolutely massacring prime-time lineups. TV cancellation season, which typically comes ahead of annual industry upfront meetings, is always a brutal time for both fans of television and the folks behind the scenes hoping to keep their jobs. This year's cancellation onslaught has already been especially brutal, with around 20 shows axed across the big five network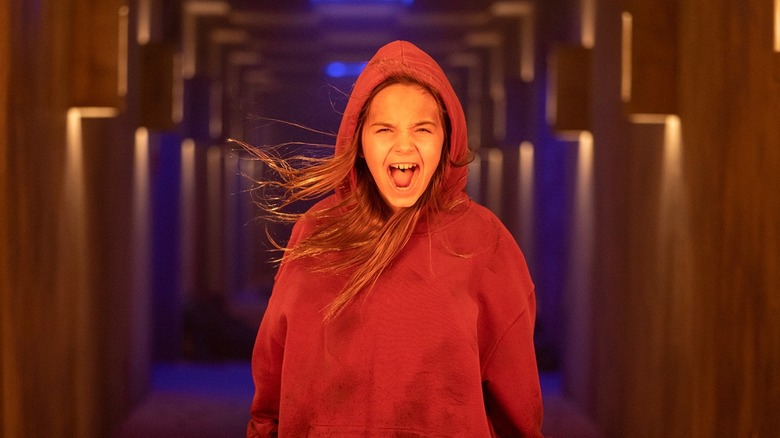 Firestarter Director Keith Thomas On Streamlining Stephen King & Starting Some Fires [Interview]
"Firestarter" is one of Stephen King's more medium-sized epics. Still, turning the +500 pages family horror drama into 90-minute thriller is a herculean task. To do so, director Keith Thomas and screenwriter Scott Teems focus largely on the central chase, with Charlie (Ryan Kiera Armstrong) and Andy McGee (Zac Efron) on the run from shadowy government figures. There's a lot of material from the book hinted at and suggested, but for Thomas, he felt the best way to adapt King was simply to get t...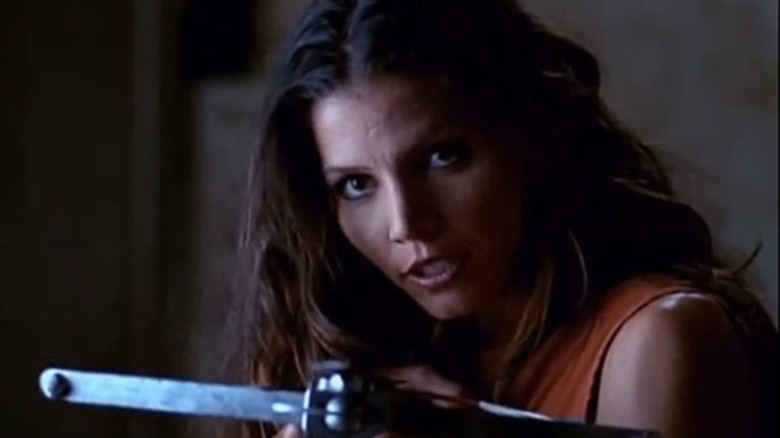 The Daily Stream: Watch The Rise And Fall Of Angel
(Welcome to The Daily Stream, an ongoing series in which the /Film team shares what they've been watching, why it's worth checking out, and where you can stream it.) The Series: "Angel" Where You Can Stream It: Hulu The Pitch: Joss Whedon is problematic. Let's just leave that there, so it hangs over everything I'm going to say. Without getting into a debate about the art versus the artist, I have mixed feelings about writing this, but with that said, Whedon was not the only creative involved in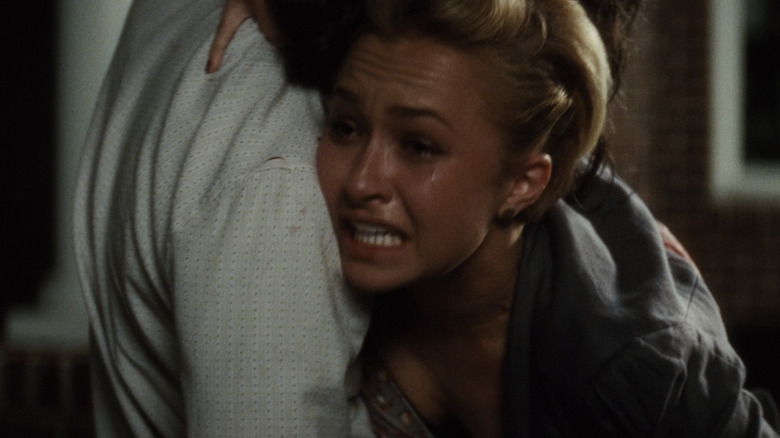 If Kirby Dies In Her Scream Return, We Riot
Warning: spoilers ahead for all the "Scream" movies, including "Scream" (2022). When you decide to make legacy sequels in a slasher film franchise, you run into a little bit of a problem: The vast majority of fan favorite characters ended up getting killed. That's just how the genre works. You build up a collection of fun people, and they get picked off one by one. "Scream" is a rarity in that the focus of the franchise is not on the killer but the survivors, as the killer is a different person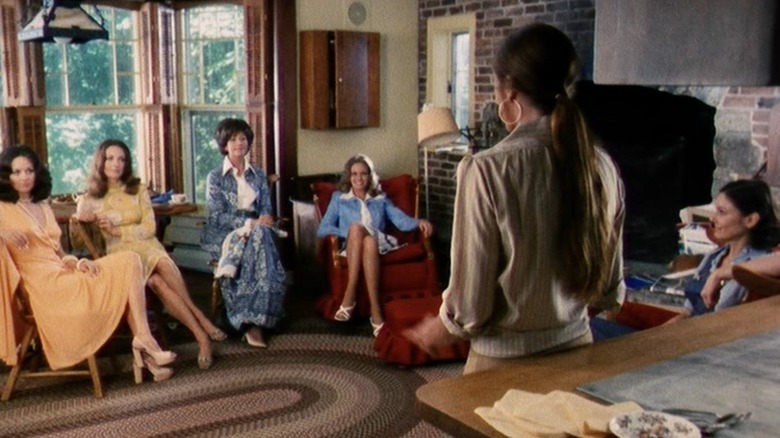 One Of The Scariest Scenes In The Original Stepford Wives Reminds Us That Our Bodies Aren't Our Own
(Welcome to Scariest Scene Ever, a column dedicated to the most pulse-pounding moments in horror with your tour guides, horror experts Matt Donato and Ariel Fisher. In this edition, Ariel gets horrified in Stepford, Connecticut, while Matt hides behind a white picket fence.) I've never seen "The Stepford Wives" before this. I've been meaning to watch it, and what better time than now, while my mom who grew up in the '60s and '70s is visiting. And, you know, while Roe v. Wade is in the process o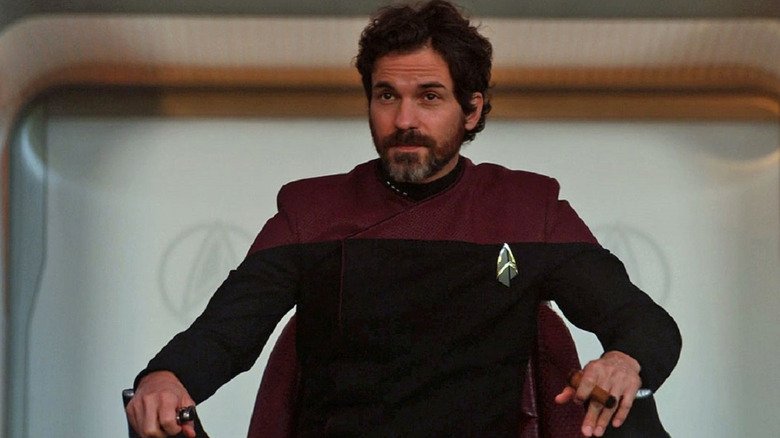 Star Trek: Picard Season 2 Ending Explained: Come Take A Trip In My Time Ship
"Star Trek: Picard" season 2's messy web of time-travelling plot threads has been woven together to create quite the crescendo of a finale. Season 1 took a sharp left turn out of "Star Trek" to focus on a more action-orientated sci-fi thriller of a story -- so it was great to see season 2 return to the Trek we love. "Picard" season 2 is far more character-focused than the first season, with a deep dive into "Star Trek" lore at every turn, and a bundle of interesting characters caught up in a p...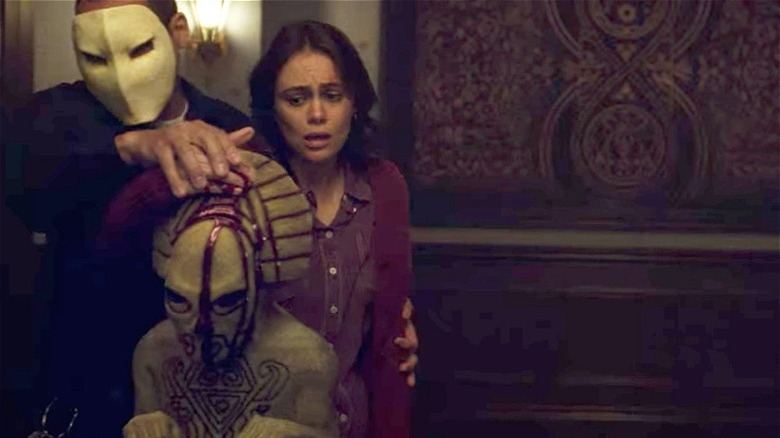 TV, Interrupted: Archive 81 Is Missing A Whole Other Box Of Tapes
(Welcome to TV, Interrupted, a series where the /Film team remembers, eulogizes, and makes a case for the revival of TV shows we loved that were canceled far too soon.) Nobody likes to see their absolute favorite shows on earth being abruptly canceled (read: NBC's "Hannibal" and Netflix's "Mindhunter," which is currently "on indefinite hold," whatever that means). However, when a slow-burn found-footage horror with an intensely interesting storyline is felled before it is even allowed to bloom,


Meet Hollywood's First Ever Filipino Movie Star
Despite the lack of representation in history textbooks until relatively recently, Filipinos have been a part of the fabric of America for a very long time. The earliest documented presence of immigrants from the Philippines in North America is as far back as 1587. Since then, they have been involved with the Philippine-American War, World War II, and the United Farm Workers movement. Filipinos were also instrumental in developing the land that would become California -- including Hollywood. Ho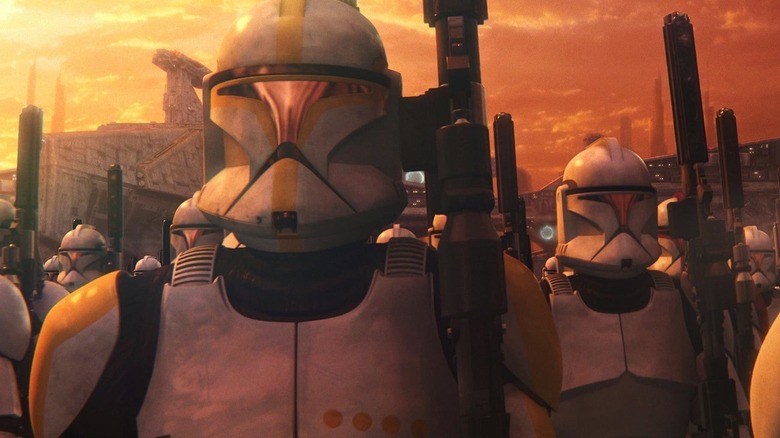 Tales From The Box Office: 20 Years Ago, Attack Of The Clones Set A Low Bar For Star Wars
There was a really dark period for "Star Wars" fans that occurred between 1983 and 1997. It was after "Return of the Jedi" hit theaters and before the Special Editions were released in theaters. There was virtually nothing big happening with the franchise. Sure, this period gave us Grand Admiral Thrawn in the "Heir to the Empire" trilogy and video games like "Shadows of the Empire," but there was no big event to look forward to. That all changed in 1999 with the release of "The Phantom Menace,"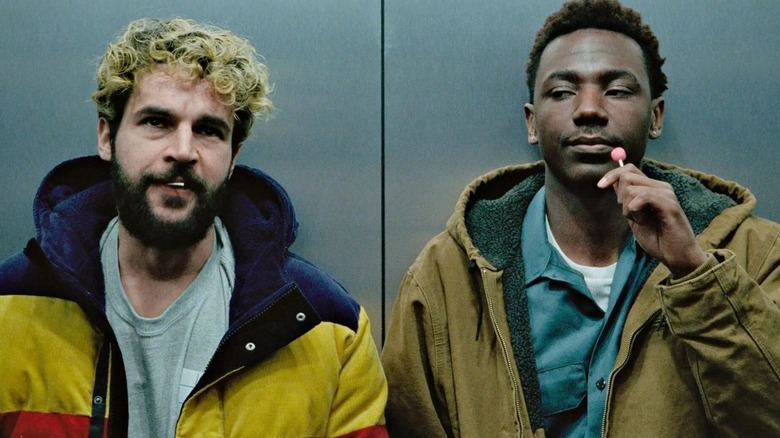 Jerrod Carmichael Had One Goal In Mind While Making On The Count Of Three
Trigger warning: the following article includes reference to self harm.  Over a year after making a splash at the Sundance Film Festival, comedian Jerrod Carmichael's feature directorial debut is finally in theaters and on VOD. The highly anticipated indie movie follows an unusual, seemingly bleak plot. In it, two friends, Val (Carmichael) and Kevin (Christopher Abbott), make a suicide pact, but then decide to put off the act for one day that they can spend doing whatever they want. As dark as...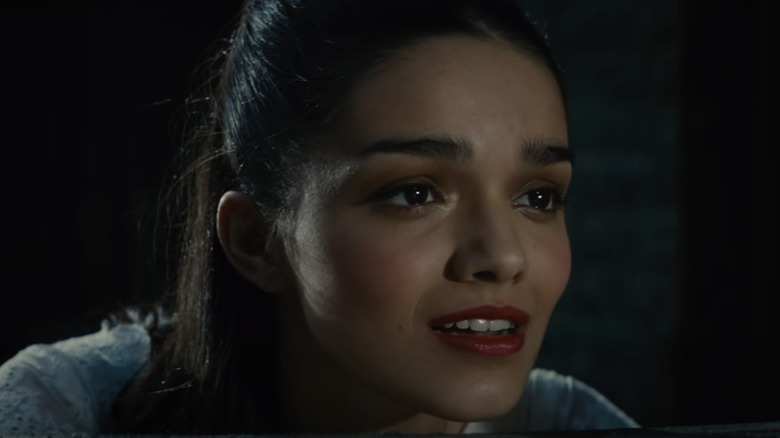 The 2023 Academy Awards Will Be Hosted In March Of Next Year
The Academy of Motion Picture Arts and Sciences and the ABC network have announced the date for next year's Oscars ceremony, along with the nomination timeline and other key dates for the 2022 awards season. The 95th Academy Awards, honoring the best films of this year, will be broadcast live on ABC and in over 200 territories worldwide from the Dolby Theatre in Los Angeles on Sunday, March 12, 2023. The 93rd Academy Awards extended the eligibility period for theatrical releases an additiona...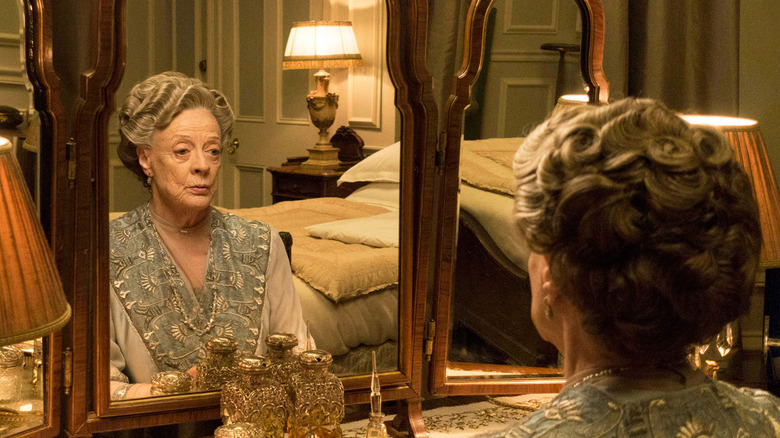 Dame Maggie Smith Wasn't Exactly Thrilled With Her Downton Abbey Role
With "Downton Abbey: A New Era" set to open in theaters nationwide soon, fans of the British television series-turned-films are excited to see the tremendous ensemble back on the screen. When you have a cast this talented, people are likely to form attachments with some of their favorite characters, and in the world of "Downton Abbey," there's plenty to choose from. There's certainly a huge following for characters like Dan Stevens' Matthew Crawley or Jim Carter's Mr. Carson. I'm partial to the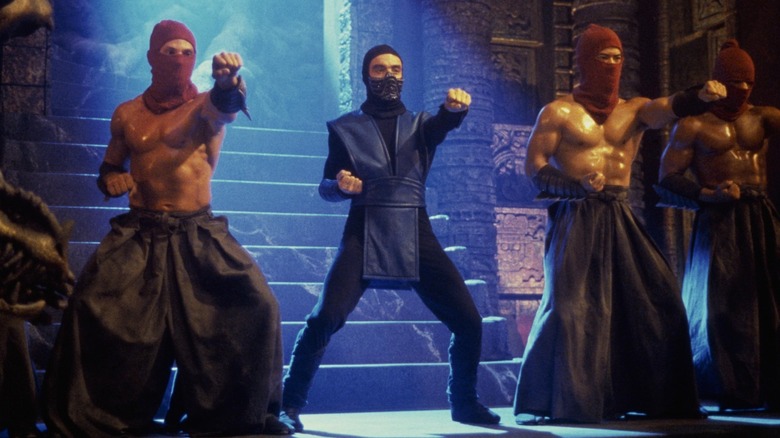 Mortal Kombat's Creators Couldn't Believe Anyone Would Want To Make It A Movie
"Mortal Kombat" is one of the best fighting games out there. It's silly, and ridiculous, and bloody, and it's so much fun! As someone who's been playing the title since it first came out, I love every goofy thing about it, from fatalities, to the weird ways the characters attack each other, to the look on people's faces when they're fans and you say, "Toasty." I used to warn people away from the arcade cabinet so I could read the character biographies as they scrolled by on the screen. This was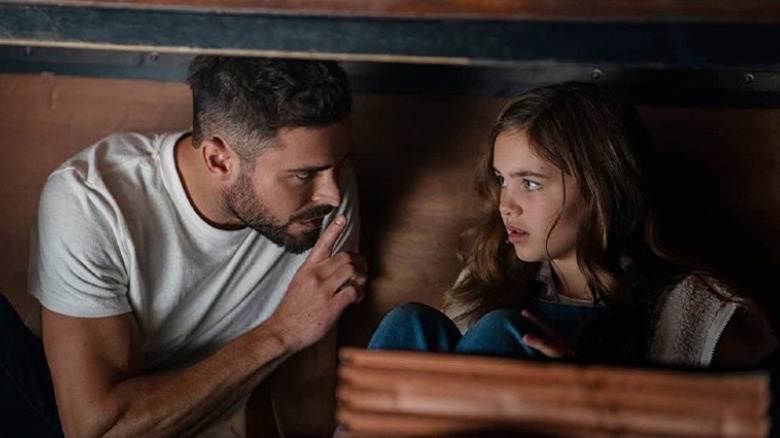 Doctor Strange In The Multiverse Of Madness Heading For $62 Million Second Weekend
A week after Marvel Studios cracked the multiverse wide open, the studio's latest offering is still besting the competition. "Doctor Strange in the Multiverse of Madness" is projected to easily top the box office this weekend: The horror-tinged superhero movie is expected to rake in another $60 million by Monday, according to The Wrap. The Benedict Cumberbatch-led film didn't have much new competition for the weekend, as Blumhouse's "Firestarter" was the only major release brave enough to go up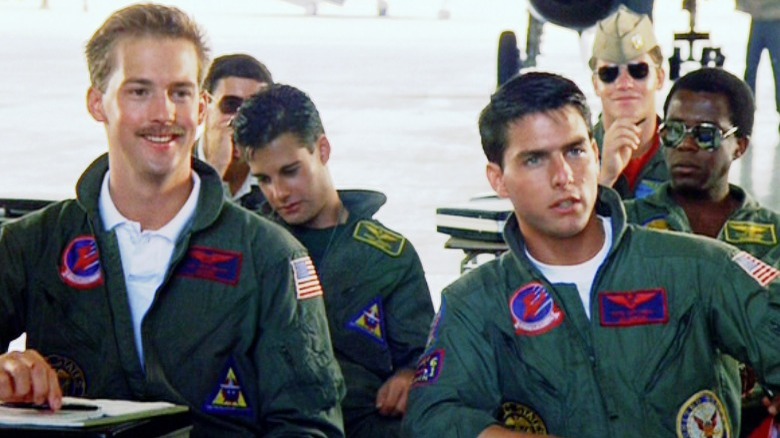 Top Gun: Maverick Is Certified Fresh With A Near Perfect Score On Rotten Tomatoes
If you need to make a bona fide blockbuster in 2022, apparently Tom Cruise is still the man to call. First feedback to "Top Gun: Maverick" is finally here, and so far critics think the film has all the makings of a massive crowd-pleaser. The long-delayed "Top Gun" sequel is officially Certified Fresh on Rotten Tomatoes, with a near-perfect score of 97% as of the time of writing. Paramount Pictures celebrated the achievement yesterday with a Twitter post prominently displaying the aggregate site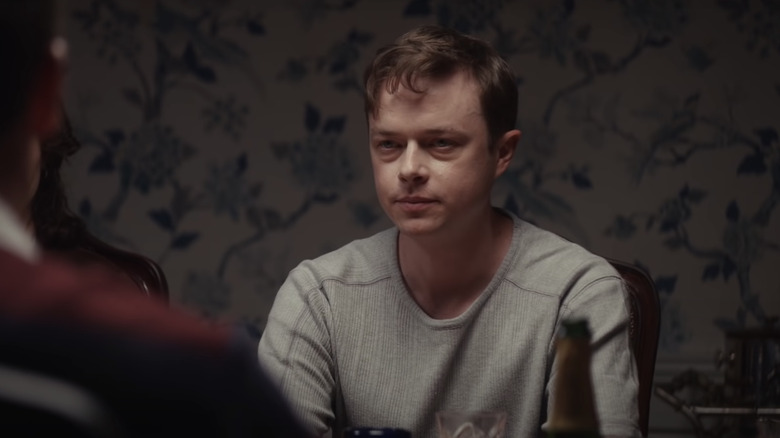 Alexander Skarsgård And Dane DeHaan Will Play Reluctant Tiger Hunters In The Tiger
"The Northman" star Alexander Skarsgård is teaming up with Dane DeHaan, producer Darren Aronofsky, and Ukrainian writer-director Myroslav Slaboshpytskyi for "The Tiger," a film adaptation of the bestselling book by John Vaillant. As Amleth in "The Northman," Skarsgård may be eager to avenge his father, save his mother, and kill his uncle Fjölnir, but his character in "The Tiger" will be considerably less eager to hunt a tiger that killed a poacher in self-defense. "The Tiger" is based...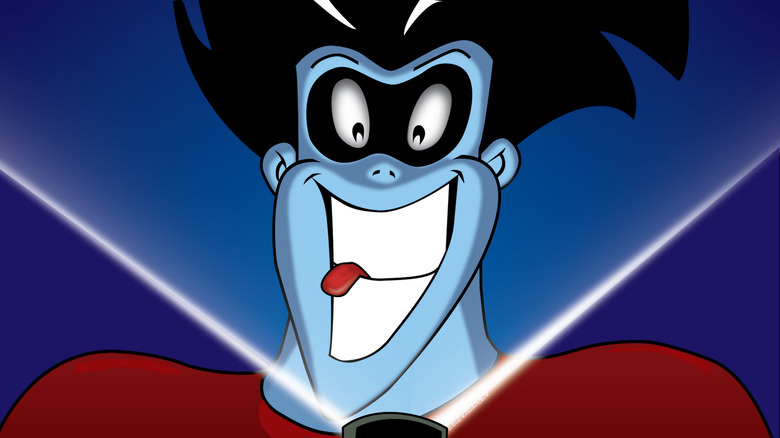 The Daily Stream: Freakazoid! Will Give Your Brain A Chocolate Coating
(Welcome to The Daily Stream, an ongoing series in which the /Film team shares what they've been watching, why it's worth checking out, and where you can stream it.) The Series: "Freakazoid!" Where You Can Stream It: Tubi The Pitch: Back in 1990, Terry Semel, the president of Warner Bros., felt that the company's cartoon department was running low on energy, and aimed to solve the issue by ordering a new series — à la the successful 1984 series "Muppet Babies" — that would star youthful c...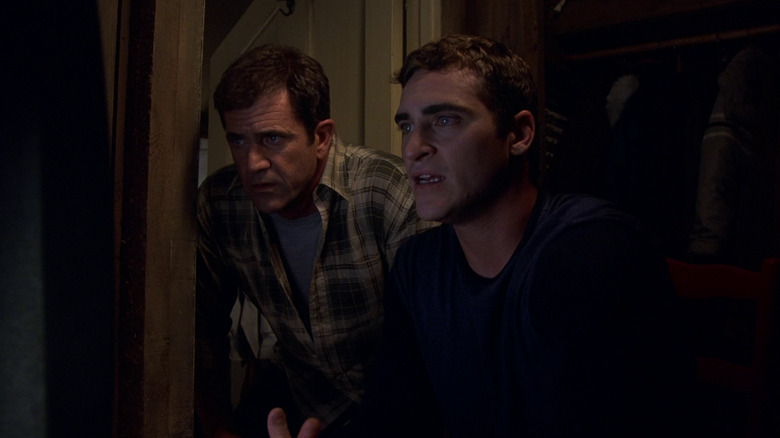 Joaquin Phoenix Had A Tense Scene In Signs That Made M. Night Shyamalan Laugh
In 2002, the world was looking at M. Night Shyamalan. His 1999 film "The Sixth Sense" was more successful than anyone could have expected, grossing over $670 million worldwide on a $40 million budget. It would go on to be nominated for six Academy Awards, including Best Picture, Best Director, Best Supporting Actor (for Haley Joel Osment), Best Supporting Actress (for Toni Collette), Best Screenplay, and Best Editing (for Andrew Mondshein). Shyalaman's follow-up to "The Sixth Sense," 2000's "Un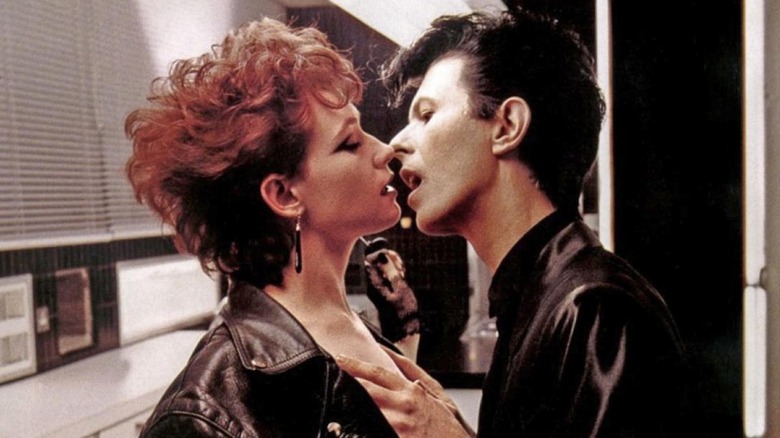 Year Of The Vampire: The Hunger Is A Deceptively Gorgeous Movie About Grooming
(Welcome to Year of the Vampire, a series examining the greatest, strangest, and sometimes overlooked vampire movies of all time in honor of "Nosferatu," which turns 100 this year.) TRIGGER WARNING: Be advised that this article deals with issues of assault and grooming. If you are a survivor there are resources available.  The atmospheric horror thriller "The Hunger" is something of an anomaly in director Tony Scott's filmography. While the late British helmer (who cut his teeth on commercial...