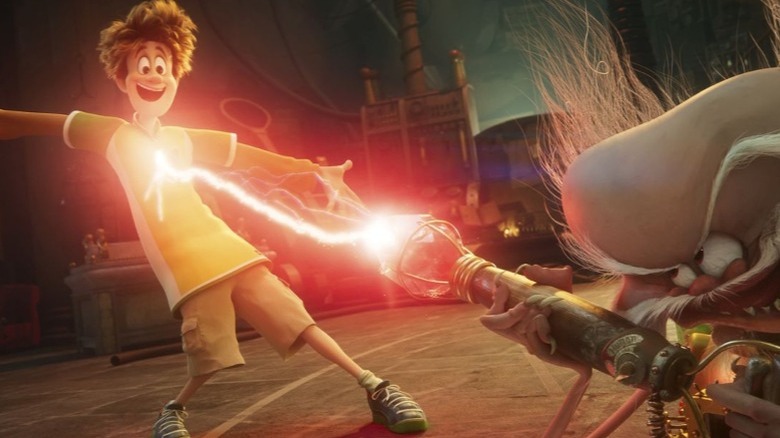 Hotel Transylvania: Transformania Trailer: The Sequel Finally Arrives In January
Score one for the "spooky year-round" agenda: the latest, long-awaited "Hotel Transylvania" movie will be gracing our screens this January! The first feature-length entry in the franchise since 2018, "Hotel Transylvania: Transformania," dropped a new trailer today and it looks like an utterly goofy good time. Tongue-twisting title aside, "Hotel Transylvania: Transformania" seems to have a lot of kooky stuff going for it in the way late-in-the-game sequels sometimes do. These movies love unleas...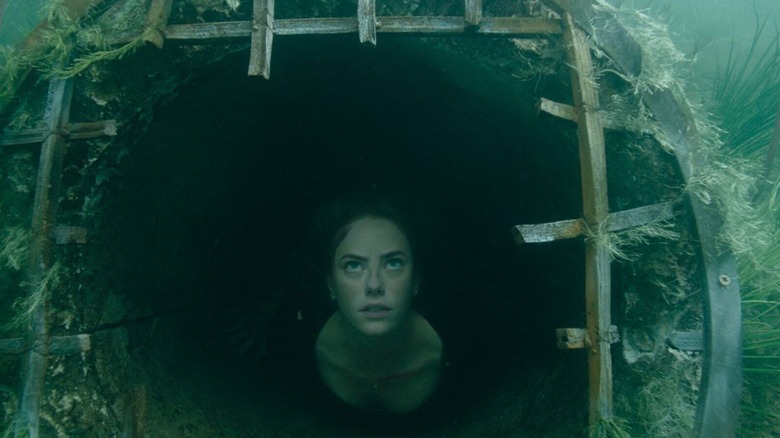 Sam Raimi Is Producing Supernatural Rom-Com, You're Dead Helene
As much as we love it when Sam Raimi hops in the director's chair, the man also knows how to produce a movie. From the grimy Florida-based horror flick "Crawl" to the frenetic, punch to the gut, break-in movie that was "Don't Breathe," Raimi has had his hands on all sorts of stellar projects. And he's definitely keeping busy. His next producing project is another horror remix, but instead of taking the genre and injecting it with gators or veterans who are obsessed with revenge, he's working on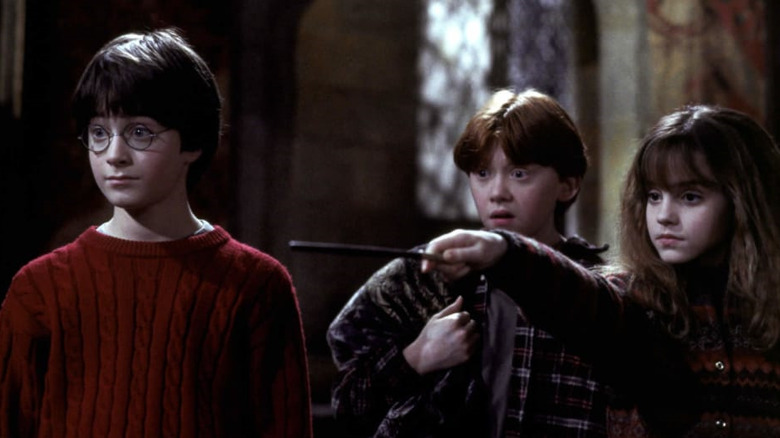 Harry Potter 20th Anniversary First Look: It'll Be Nice To Return To Hogwarts
Luna Lovegood once said that "Wit beyond measure is man's greatest treasure," and HBO Max was witty enough to give the people what they want. The streaming service has dropped the first image from the set of "Harry Potter 20th Anniversary: Return to Hogwarts," the hyped and heralded retrospective special celebrating the wizarding world franchise, and the two decades that have passed since its first film entry, "Harry Potter and the Sorcerer's Stone." The special is set to premiere on the platfo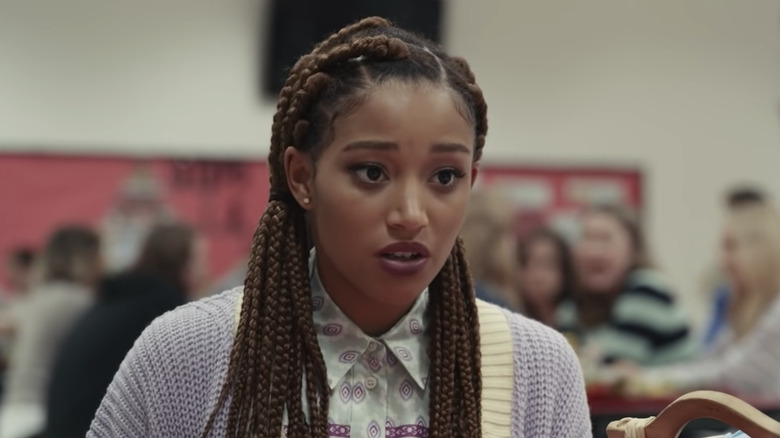 Star Wars Series The Acolyte Adds Amandla Stenberg To The Cast
"Star Wars" discourse has been pretty focused on the upcoming "The Book of Boba Fett," but let's not forget Disney+ is going all-in with their "Star Wars" shows and have, at my last count, seven hundred and forty-three different "Star Wars" shows in production. Some of them are self-explanatory — you know what you're in for with "Obi-Wan Kenobi" or "Andor." But they have one announced show called "The Acolyte" that raised some eyebrows.  The dictionary definition of acolyte is a person assi...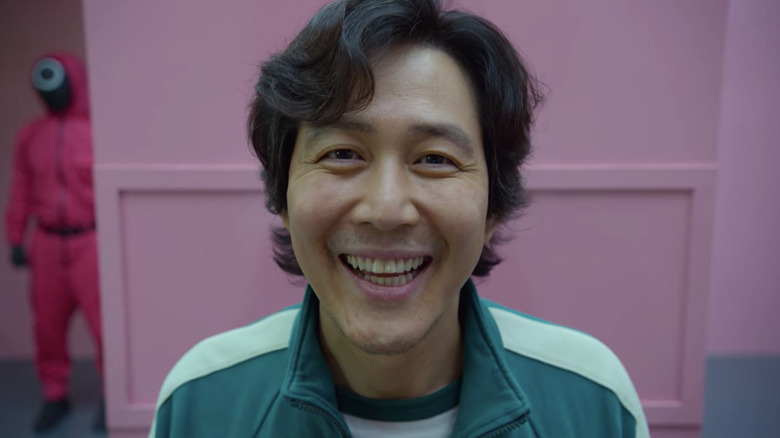 The American Film Institute Reveals Top 10 Films Of 2021, Including Dune And West Side Story
It's that time of the year when the best-of-the-year lists start trickling in, but in the case of the American Film Institute, it's not just one critic who's delivering their picks. AFI has a whole jury that deliberates these things, and now, they've released their selections for the best movies and television shows of 2021. The AFI Awards, as they're officially dubbed, go out to "10 outstanding films and 10 outstanding TV programs deemed culturally and artistically representative of this yea...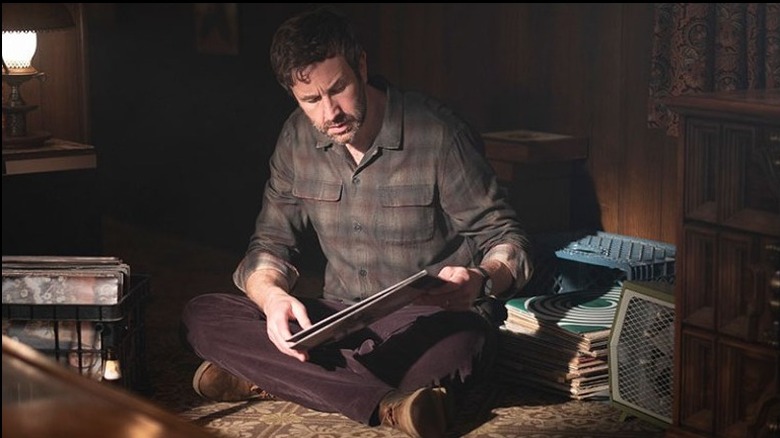 Big Door Prize Has The Good Taste To Cast Chris O'Dowd As A Comedy Lead
Apple TV+ has cast the lead for its next comedy series, and it's none other than the great Chris O'Dowd. O'Dowd, who can be seen in everything from "The IT Crowd" to "Bridesmaids" to the Emmy-nominated "State of the Union," will be taking the lead role in a new series called "The Big Door Prize," Variety reports. Apple TV+ has a great track record with comedy series, and "The Big Door Prize" seems poised to follow in the good-natured footsteps of shows like "Ted Lasso" and "Schmigadoon!" The s...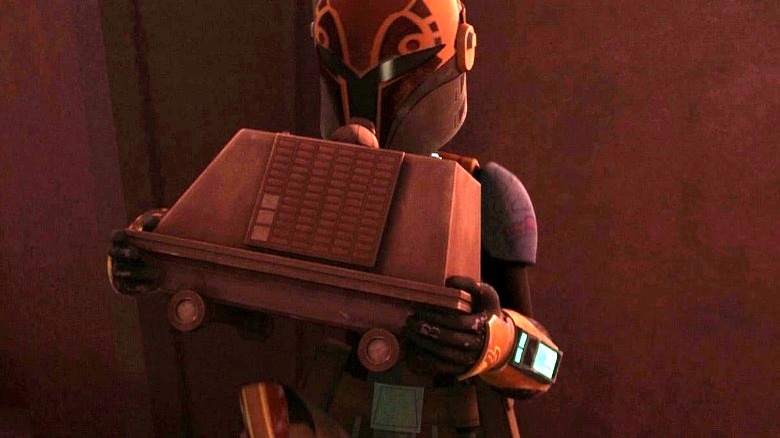 The 15 Best Droids In Star Wars Ranked
It's a current trend on social media to point out how easily we're willing to bond with anything, even our household appliances. Science fiction, however, has known about our willingness to love our metal friends for decades. In 1977, "Star Wars" leaned all the way into this adorable aspect of humanity, with Threepio and Artoo becoming our guides to a galaxy far, far away. It was a bold move to put the story on the shoulders of these two droids, but despite their metal shells, their humanity ha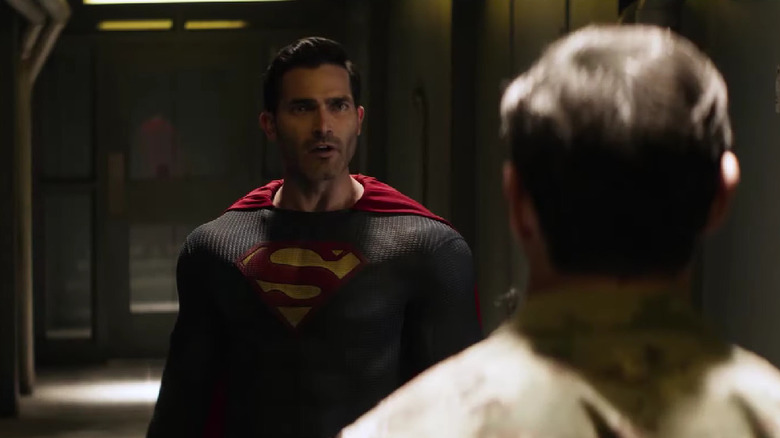 Superman & Lois Season 2 Trailer: The CW's Power Couple Is Back
Leaping long plot lines in a single bound, Superman (Tyler Hoechlin) returns to save the day in the second season of the superhero drama series "Superman & Lois," and CW has just dropped a trailer of the super-duper goings-on to expect. To recap: last season, the titular hero and Steele, a.k.a John Henry Irons (Wole Parks) gave Clark's scoundrel half-brother Tal-Rho (Adam Rayner) what for, and Irons' daughter, Natalie (Tayler Buck), emerged from a crash-landed ship on Earth-Prime. Everyone thi...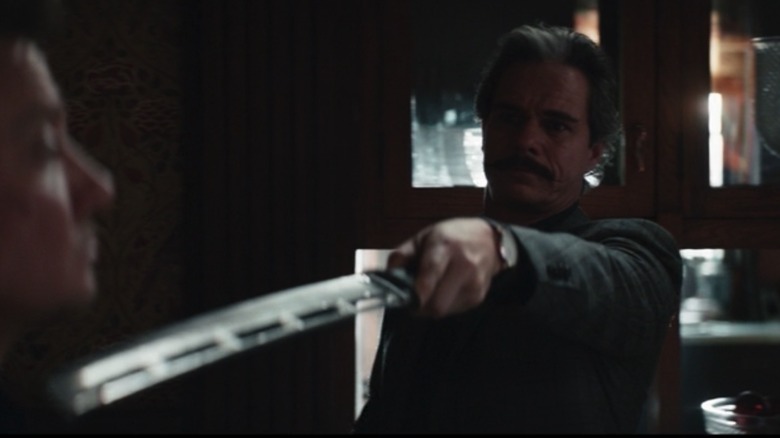 The Hawkeye Easter Eggs You Might Have Missed In Episode 4
The first four episodes of "Hawkeye" are streaming now on Disney+, and this series, like all the Marvel shows on the streaming service, is chock full of Easter eggs and little hints for diehard fans. Last week was certainly packed, and this week is as well. "Partners, Am I Right?" not only has fun bits of lore, but it gives us a lovely look at the chemistry between Kate Bishop (Hailee Steinfeld) and Clint Barton (Jeremy Renner). One thing this series has done is taken a character that a lot of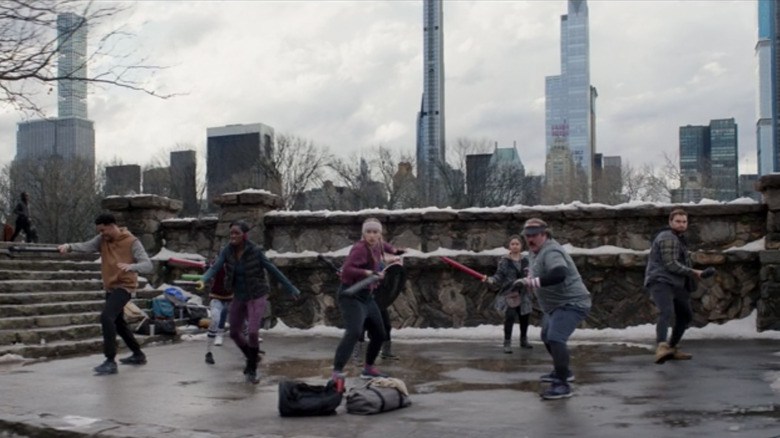 The Marvel Comics Character You Missed In Hawkeye Episode 4
If you've seen the latest episode of "Hawkeye" on Disney+, you're likely raving about that wild cameo on the rooftop. I won't spoil it here, but a familiar face finally makes their highly-anticipated return to the Marvel Cinematic Universe to catch up with Clint Barton. However, there was also another appearance by someone else from the Avenging Archer's past that some fans may have missed. Warning: minor spoilers ahead for that second appearance. The first cameo will remain unspoiled.  This p...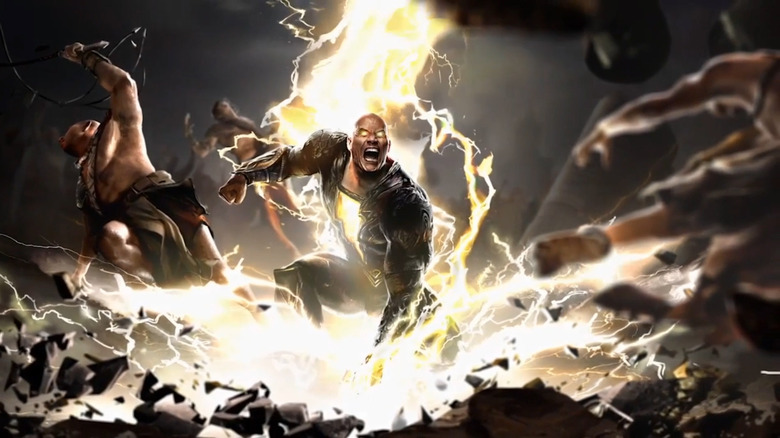 Superhero Bits: Brie Larson Teases The Marvels, The Rock Hypes Up Black Adam V Superman & More
(Superhero Bits is a collection of stories, updates, and videos about anything and everything inspired by the comics of Marvel, DC, and more. For comic book movies, TV shows, merchandise, events, and whatever catches our eye, this is the place to find anything that falls through the cracks.) In this edition of Superhero Bits: Brie Larson has a little tease for "The Marvels." A major writer is going exclusively to DC Comics. The Rock is confident Black Adam will fight Superman. Marvel's "X-Men"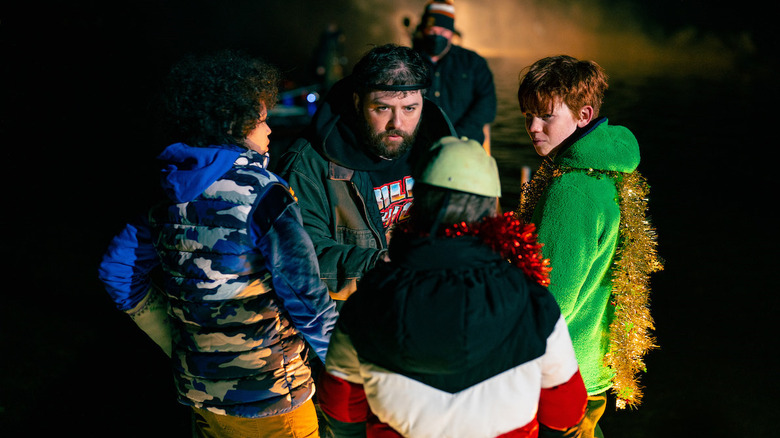 Kids Vs. Aliens: The Director Of Hobo With A Shotgun Is Back With Another Title That Says It All
Jason Eisener, whose credits include "Hobo With a Shotgun" and the "Dark Side Of The Ring" docuseries, is directing the sci-fi horror film "Kids vs. Aliens," which centers around a house party interrupted by extraterrestrials. Of course, that title really does tell you everything you need to know. Shooting has wrapped on the invasion movie, which was shot in Halifax, Nova Scotia and brings the "Hobo With A Shotgun" band back together for more genre fare. Eisener co-writes the screenplay with Jo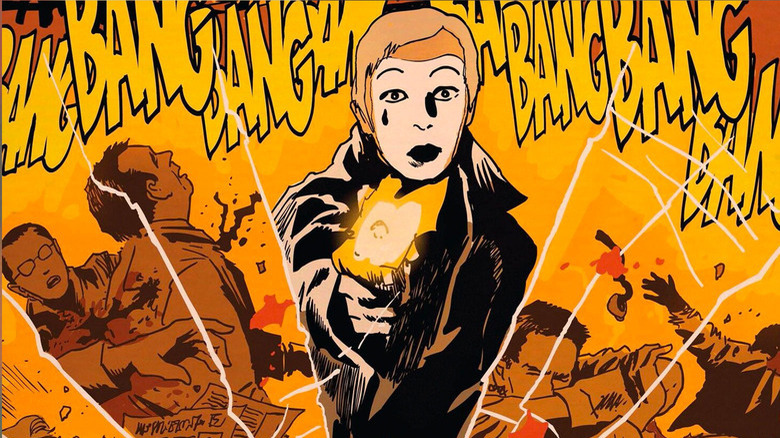 Hawkeye Actor Would 'Happily' Return To Play Kazi In The Echo Spin-Off [Exclusive]
Marvel's Disney+ series "Hawkeye" is helping to set up the next phase of the Marvel Cinematic Universe, and actor Fra Fee would love to be a part of its future. /Film writer Ryan Scott recently spoke with Fee about his role as Kazi on the superhero series and asked about his hopes for the future of the character. That interview, full of fun tidbits about "Hawkeye," is coming soon, but in the meantime, we have an exclusive quote from Fee about the potential for his return to the MCU.  In the ...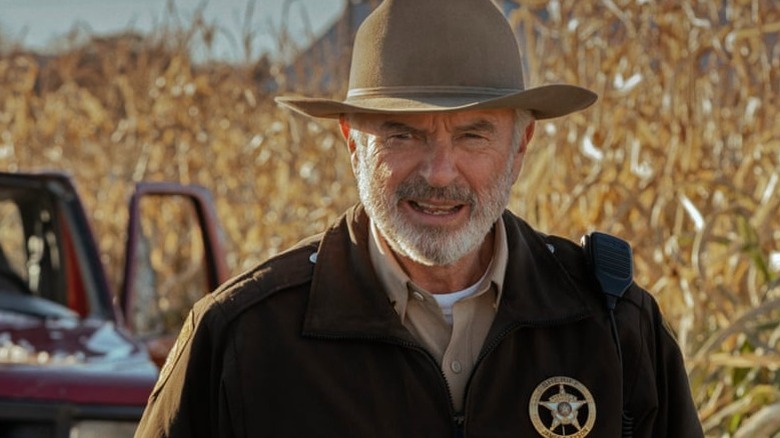 Invasion Season 2 Is Heading To Apple TV+
The invasion isn't over yet. Apple TV+'s extraterrestrial epic "Invasion" will be returning for a second season, Deadline reports. The series' first season finale will air on the streamer Friday. Series co-creator (and X-Men franchise mainstay) Simon Kinberg spoke about the renewal, saying, "I'm super excited about what we're planning for season two, expanding our universe in the most intimate and epic ways." Along with fellow co-creator David Weil, Kinberg has created a sweeping series that's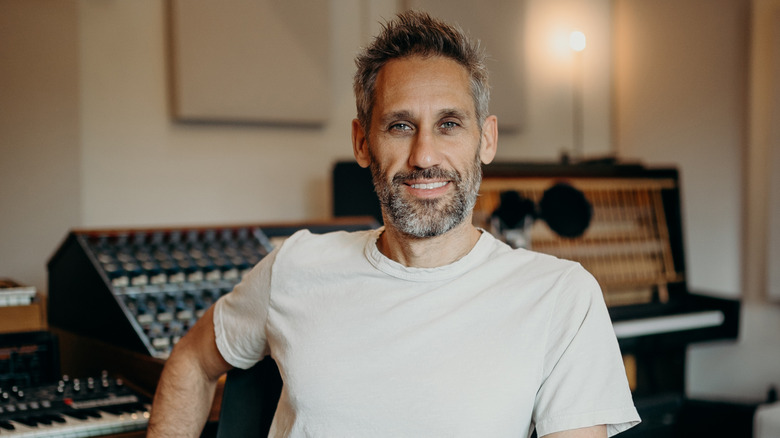 Ghostbusters: Afterlife Composer Rob Simonsen On Emulating And Evolving The Original Ghostbusters Score [Interview]
Even though "Ghostbusters: Afterlife" has some sizable missteps in its slavish references to the original "Ghostbusters," one of the more praiseworthy elements of reverence and nostalgia comes in the form of Rob Simonsen's score for the sequel. Not only does the soundtrack perfectly utilize the familiar themes from composer Elmer Bernstein's original 1984 score, but it emulates and evolves the music to create a blockbuster score that calls back to the glory days of adventure movies of the 1980...