Gulf Stream System at its weakest in over a millennium
Never before in over 1000 years the Atlantic Meridional Overturning Circulation (AMOC), also known as Gulf Stream System, has been as weak as in the last decades. Researchers compiled proxy data, reaching back hundreds of years to reconstruct the AMOC flow history. They found consistent evidence that its slowdown in the 20th century is unprecedented in the past millennium.


Two new genes linked to Alzheimer's disease discovered
A research team has discovered two new genes potentially involved in Alzheimer's disease. They identified them by exploring which genes were turned on and off in the hippocampus of people who suffered from the disease.


Drive-thru type test to detect viral infections in bacteria
The pandemic has made clear the threat that some viruses pose to people. But viruses can also infect life-sustaining bacteria. A research team has developed a test to determine if bacteria are sick, similar to the one used to test humans for COVID-19.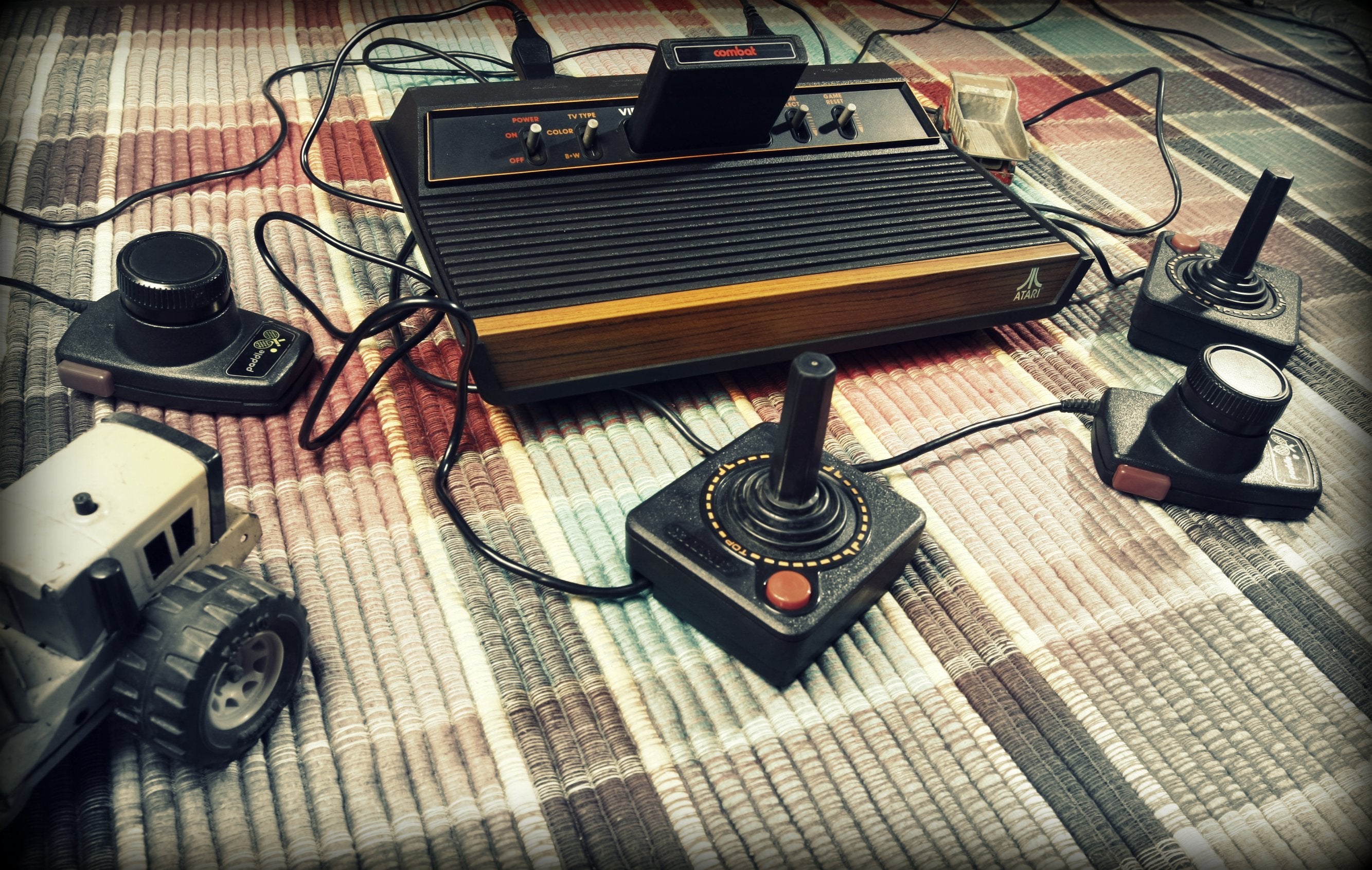 Machine Learning Pwns Old-School Atari Games
You can call it the 'revenge of the computer scientist.' An algorithm that made headlines for mastering the notoriously difficult Atari 2600 game Montezuma's Revenge, can now beat... -- Read more on ScientificAmerican.com


On the line: Watching nanoparticles get in shape
Scientists have captured real-time, high-resolution videos of liquid structures taking shape as nanoparticles form a solid-like layer at the interface between oil and water. Their findings could help advance all-liquid robotics for targeted cancer drug delivery and other applications.


'Miracle poison' for novel therapeutics
Researchers demonstrate they can engineer botulinum toxin proteins (called proteases) to find new targets with high selectivity, a critical advance toward potential new treatments for everything from neuroregeneration to cytokine storm.


Understanding the evolution of SARS and COVID-19 type viruses
As COVID-19 sweeps the world, related viruses quietly circulate among wild animals. A new study shows how SARS-CoV-2, the virus that causes COVID-19, and SARS-CoV-1, which caused the 2003 SARS outbreak, are related to each other. The work helps scientists better understand the evolution of these viruses, how they acquired the ability to infect humans and which other viruses may be poised for human spillover.


Apollo rock samples capture key moments in the Moon's early history
Volcanic rock samples collected during NASA's Apollo missions bear the isotopic signature of key events in the early evolution of the Moon, a new analysis found. Those events include the formation of the Moon's iron core, as well as the crystallization of the lunar magma ocean -- the sea of molten rock thought to have covered the Moon for around 100 million years after the it formed.


Ancient skeletal hand could reveal evolutionary secrets
Evolutionary expert Charles Darwin and others recognized a close evolutionary relationship between humans, chimps and gorillas based on their shared anatomies, raising some big questions: how are humans related to other primates, and exactly how did early humans move around?


Twin atoms: A source for entangled particles
One of the most important phenomena in quantum physics is entanglement - used for quantum krypography, quantum computers and many other applications. While it is easy to create pairs of entangled photons, it is much harder to create entangled atoms in a well-defined way. This has now been made possible using an experimental setup.


Contenders for the title stretch back through the Enlightenment and the Renaissance to Ancient Greece.


Openly available toolkit to help lab-based coronavirus research
During the SARS-CoV-2 outbreak, laboratories worldwide have pivoted from their usual research to working to identify new COVID-19 drug and vaccine candidates. This experimental work requires access to clinical isolates and systems that allow genetic manipulation of SARS-CoV-2. A new paper reports an openly available SARS-CoV-2 laboratory research toolkit aimed at increasing availability of these materials.


Extreme melt on Antarctica's George VI ice shelf
Antarctica's northern George VI Ice Shelf experienced record melting during the 2019-2020 summer season compared to 31 previous summers of dramatically lower melt, a new study found. Using satellite observations that detect meltwater on top of the ice and within near-surface snow, the researchers found the most widespread melt of any season. Surface meltwater ponding is potentially dangerous to ice shelves because when these lakes drain, the ice fractures and may trigger ice-shelf break-up.


Scientists capture the choreography of a developing brain
The formation of a brain is one of nature's most staggeringly complex accomplishments. The intricate intermingling of neurons and a labyrinth of connections also make it a particularly difficult feat for scientists to study. Now researchers have devised a strategy that allows them to see this previously impenetrable process unfold in a living animal -- the worm Caenorhabditis elegans.


Why some coronavirus strains are more infectious than others
The coronaviruses that cause SARS and COVID-19 have spike proteins that move into 'active' and 'inactive' positions. New research indicates how those molecular movements may make the COVID-19 virus more infectious compared to the SARS virus.


Study sheds light on unique social character of forest elephants
A new study offers rare insights into the unique social character of forest elephants, the least understood of the world's three currently existing elephant species. Limited access to food in the central African forest probably affects why females of this species form smaller family units than other elephants.


Parker Solar Probe offers stunning view of Venus
NASA's Parker Solar Probe captured stunning views of Venus during its close flyby of the planet in July 2020. For more insight, the WISPR team planned a set of similar observations of the Venusian nightside during Parker Solar Probe's latest Venus flyby on Feb. 20, 2021. Mission team scientists expect to receive and process that data for analysis by the end of April.


Comet makes a pit stop near Jupiter's asteroids
After traveling several billion miles toward the Sun, a wayward young comet-like object orbiting among the giant planets has found a temporary parking place along the way. The object has settled near a family of captured ancient asteroids, called Trojans, that are orbiting the Sun alongside Jupiter. This is the first time a comet-like object has been spotted near the Trojan population.


Parasitic plants conspire to keep hosts alive
The plant that encourages kissing at Christmas is in fact a parasite, and new research reveals mistletoe has an unusual feeding strategy. When two mistletoes invade the same tree, they increase photosynthesis to get the nutrients they need, essentially sharing the tree and causing it less harm.


How SARS-CoV-2's sugar-coated shield helps activate the virus
SARS-CoV-2, the virus that causes COVID-19, is coated with sugars called glycans, which help it evade the immune system. New research shows precisely how those sugars help the virus become activated and infectious and could help with vaccine and drug discovery.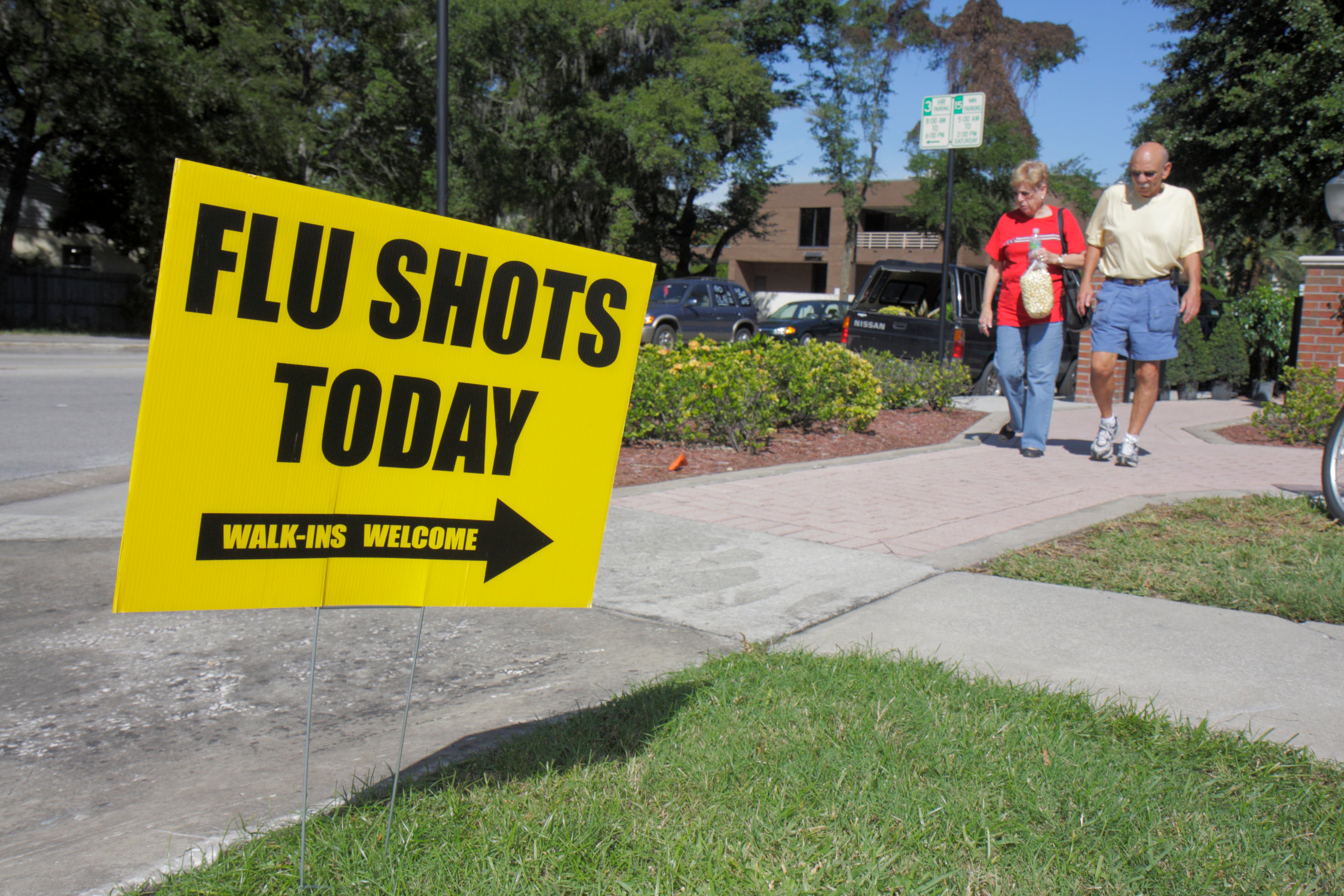 How COVID Is Changing the Cold and Flu Season
Measures meant to tame the coronavirus pandemic are quashing influenza and most other respiratory diseases, which could have wide-ranging implications -- Read more on ScientificAmerican.com


Sulfur metabolism may have paved the way for evolution of multicellularity
When the slime mold Dictyostelium discoideum runs out of food, sulfur limitation drives its development from a unicellular to a multicellular organism. Researchers now present the nutrient signaling pathways in this early eukaryote in great detail. Their results show how metabolism may have played a crucial role in the origins of multicellularity. Moreover, the findings also have therapeutic implications for more complex organisms such as humans. Targeting sulfur metabolism in cancer cells may e


Cold gas pipelines feeding early, massive galaxies
Researchers have detected cosmic pipelines supplying the cold gases necessary for the formation of massive galaxies and the creation of stars. It is the first direct observational evidence of the phenomenon in the early universe.


How to neutralize the SARS-CoV-2 virus
In the absence of effective treatments for COVID-19, many countries have approved the therapeutic use of blood plasma from recovering patients because it contains antibodies against the coronavirus. But not every type of antibody can neutralize the virus and render it noninfectious. New research explores variation in virus neutralization capabilities, which can vary widely by type of antibody.


Pushing computing to the edge by rethinking microchips' design
Responding to artificial intelligence's exploding demands on computer networks, researchers in recent years have radically increased the speed and slashed the energy use of specialized AI systems. Now, the researchers have moved their innovation closer to widespread use by creating co-designed hardware and software that will allow designers to blend these new types of systems into their applications.


Southern California COVID-19 strain rapidly expands global reach
A new strain of the coronavirus in Southern California is rapidly spreading across the country and around the world as travelers apparently carry the virus with them to a growing list of global destinations, according to new research. The strain now accounts for nearly half of current COVID-19 cases in Southern California.


How could rising sea level impact the National Flood Insurance Program?
Insurance policy premiums from the National Flood Insurance Program (NFIP) allow policyholders to maintain a lower, grandfathered rate even when the risk escalates. But as coastal flooding increases due to rising sea level and more intense storms, new research suggests this grandfathered policy could lead to big losses for the NFIP.


Mechanism by which exercise strengthens bones and immunity
Scientists have identified the specialized environment, known as a niche, in the bone marrow where new bone and immune cells are produced. The study also shows that movement-induced stimulation is required for the maintenance of this niche, as well as the bone and immune-forming cells that it contains. Together, these findings identify a new way that exercise strengthens bones and immune function.


Measuring hemoglobin levels with AI microscope, microfluidic chips
A complete blood count can help ascertain the health of a patient and typically includes an estimate of the hemoglobin concentration, which can indicate several conditions, including anemia, polycythemia, and pulmonary fibrosis. Researchers describe a AI-powered imaging-based tool to estimate hemoglobin levels. The setup was developed in conjunction with a microfluidic chip and an AI-powered automated microscope that was designed for deriving the total as well as differential counts of blood cel


Spintronics: New production method makes crystalline microstructures universally usable
New storage and information technology requires new higher performance materials. One of these materials is yttrium iron garnet, which has special magnetic properties. Thanks to a new process, it can now be transferred to any material. Developed by physicists, the method could advance the production of smaller, faster and more energy-efficient components for data storage and information processing.


Low-level jets create winds of change for turbines
Global wind power capacity has increased more than fivefold over the past decade, leading to larger turbines, but low-level jets are one cause for concern. The effects of these strong, energetic wind flows depend on how high the wind flows are in relation to the turbines. Researchers considered three different scenarios in which the LLJs were above, below, and in the middle of the turbine rotors.


Fighting fit cockroaches have 'hidden strength'
A new study has discovered that not all cockroaches are equal and 'super athletes' are more likely to win physical mating battles. The researchers scored aggressive interactions and carried out CT-scans. They found that dominant males have larger respiratory systems than submissive males of an identical size. The increased ability to deliver oxygen to their body tissue may enhance the fighting ability of these dominant males, and therefore play a crucial role in sexual selection.


Graphene Oxide membranes could reduce paper industry energy costs
Paper industry wastewater recycling is among the most energy-intensive chemical processes in the world. Researchers have found a method to engineer membranes made from graphene oxide that allow water to get through it much faster than through conventional membranes and, in the process, can save the paper industry more than 30% in energy costs of water separation.


Hormone helps prevent muscle loss in mice on high fat diets
A new study suggests that a hormone known to prevent weight gain and normalize metabolism can also help maintain healthy muscles in mice. The findings present new possibilities for treating muscle-wasting conditions associated with age, obesity or cancer, according to scientists.


In the process of developing language, the melody patterns that emerge in infants' vocalizations are a very important first step. A new study has shown that the complexity of these patterns rapidly increases in the first months.


New features of a gene defect that affects muzzle length and caudal vertebrae in dogs
A recent genetic study provides new information on the occurrence of a DVL2 gene defect associated with a screw tail and its relevance to canine constitution and health. The variant was found in several Bulldog and Pit Bull type breeds, and it was shown to result in caudal vertebral anomalies and shortening of the muzzle. The DLV2 variant may also affect the development of the heart.


New study suggests supermassive black holes could form from dark matter
A new theoretical study has proposed a novel mechanism for the creation of supermassive black holes from dark matter. The international team find that rather than the conventional formation scenarios involving 'normal' matter, supermassive black holes could instead form directly from dark matter in high density regions in the centres of galaxies. The result has key implications for cosmology in the early Universe.


Agile underwater glider could quietly survey the seas
Autonomous underwater vehicles have become versatile tools for exploring the seas. But they can be disruptive to the environment or have trouble traveling through confined spaces. Researchers are studying an alternative: highly maneuverable, low-cost underwater gliders that operate silently.


Mouse study shows bacteriophage therapy could fight drug-resistant Klebsiella pneumoniae
Using viruses instead of antibiotics to tame troublesome drug-resistant bacteria is a promising strategy, known as bacteriophage or 'phage therapy.' Scientists have used two different bacteriophage viruses individually and then together to successfully treat research mice infected with multidrug-resistant Klebsiella pneumoniae sequence type 258 (ST258).


People with SARS-CoV-2 antibodies may have low risk of future infection, study finds
People who have had evidence of a prior infection with SARS-CoV-2, the virus that causes COVID-19, appear to be well protected against being reinfected with the virus, at least for a few months, according to a new study. This finding may explain why reinfection appears to be relatively rare, and it could have important public health implications.


Reactivating aging stem cells in the brain
As people get older, their neural stem cells lose the ability to proliferate and produce new neurons, leading to a decline in memory function. Researchers have now discovered a mechanism linked to stem cell aging - and how the production of neurons can be reactivated.


New sensor paves way to low-cost sensitive methane measurements
Researchers have developed a new sensor that could allow practical and low-cost detection of low concentrations of methane gas. Measuring methane emissions and leaks is important to a variety of industries because the gas contributes to global warming and air pollution.


Reclusive neutron star may have been found in famous supernova
Since astronomers captured the bright explosion of a star on February 24, 1987, researchers have been searching for the squashed stellar core that should have been left behind. A group of astronomers using data from NASA space missions and ground-based telescopes may have finally found it.


How did dogs get to the Americas? An ancient bone fragment holds clues
Researchers analyzed the dog's mitochondrial genome, and concluded that the animal belonged to a lineage of dogs whose evolutionary history diverged from that of Siberian dogs as early as 16,700 years ago. The timing of that split coincides with a period when humans may have been migrating into North America along a coastal route that included Southeast Alaska.


Glaciers accelerate in the Getz region of West Antarctica
Glaciers in West Antarctica are moving more quickly from land into the ocean, contributing to rising global sea levels. A 25-year record of satellite observations has been used to show widespread increases in ice speed across the Getz sector for the first time, with some ice accelerating into the ocean by nearly 50%.