Invasive shrimp-sucking parasite continues northward Pacific expansion
Researchers have identified an invasive blood-sucking parasite on mud shrimp in the waters of British Columbia's Calvert Island. The discovery represents the northern-most record of the parasite on the West Coast and is likely an indication of its ability to spread without human transport.


Humans develop more slowly than mice because our chemistry is different
Scientists have found that the 'segmentation clock' -- a genetic network that governs the body pattern formation of embryos -- progresses more slowly in humans than in mice because the biochemical reactions are slower in human cells. The differences in the speeds of biochemical reactions may underlie differences between species in the tempo of development.


Uncovering the clock that sets the speed of embryo development
Why do pregnancies last longer in some species than others? Researchers have found the clock that sets the speed of embryonic development and discovered the mechanism is based on how proteins are made and dismantled. The study could also help us understand how different mammals evolved from one another and help refine methods for regenerative medicine.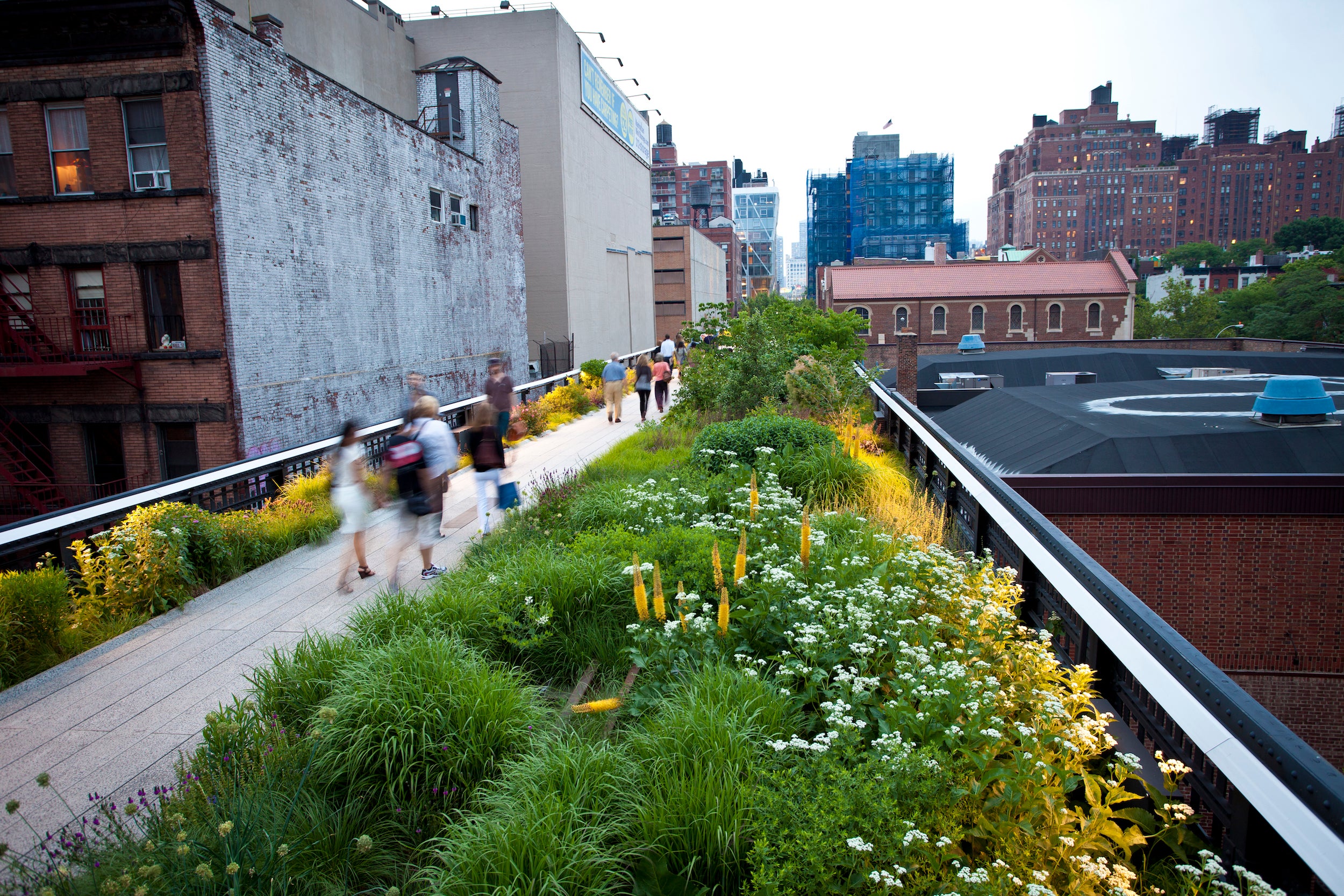 Who Benefits from Public Green Space?
The High Line in New York shows that can be the wealthy, who flock to live nearby, driving up property values and driving out long-term, low-income residents -- Read more on ScientificAmerican.com


Ancient human footprints in Saudi Arabia give glimpse of Arabian ecology 120000 years ago
Using high resolution paleoecological information obtained from fossilized footprints, a new study presents ~120 thousand-year-old human and animal footprints from an ancient lake bed in northern Arabia. These findings represent the earliest evidence for humans in this part of the world and show that human and animal movements and landscape use were closely linked.


New high-speed test shows how antibiotics combine to kill bacteria
Researchers have developed a new method to determine - rapidly, easily and cheaply - how effective two antibiotics combined can be in stopping bacterial growth. The new method is simple for laboratories to use and can provide greater scope for customizing treatment of bacterial infections.


Raids and bloody rituals among ancient steppe nomads
Traces of violence on 1700 year old skeletons allow researchers to reconstruct warfare and sacrifices of nomads in Siberia. An international and interdisciplinary team of anthropologists, archaeologists and specialists in forensic sciences performed a detailed and revealing analysis of the traumas found on the skeletal remains.


'Cellular compass' guides stem cell division in plants
Biologists observing the formation of leaves noticed the nuclei moved in bewildering ways. Further investigation uncovered proteins that act as compasses and motors, guiding the divisions of individual cells to create the overall pattern of the leaf.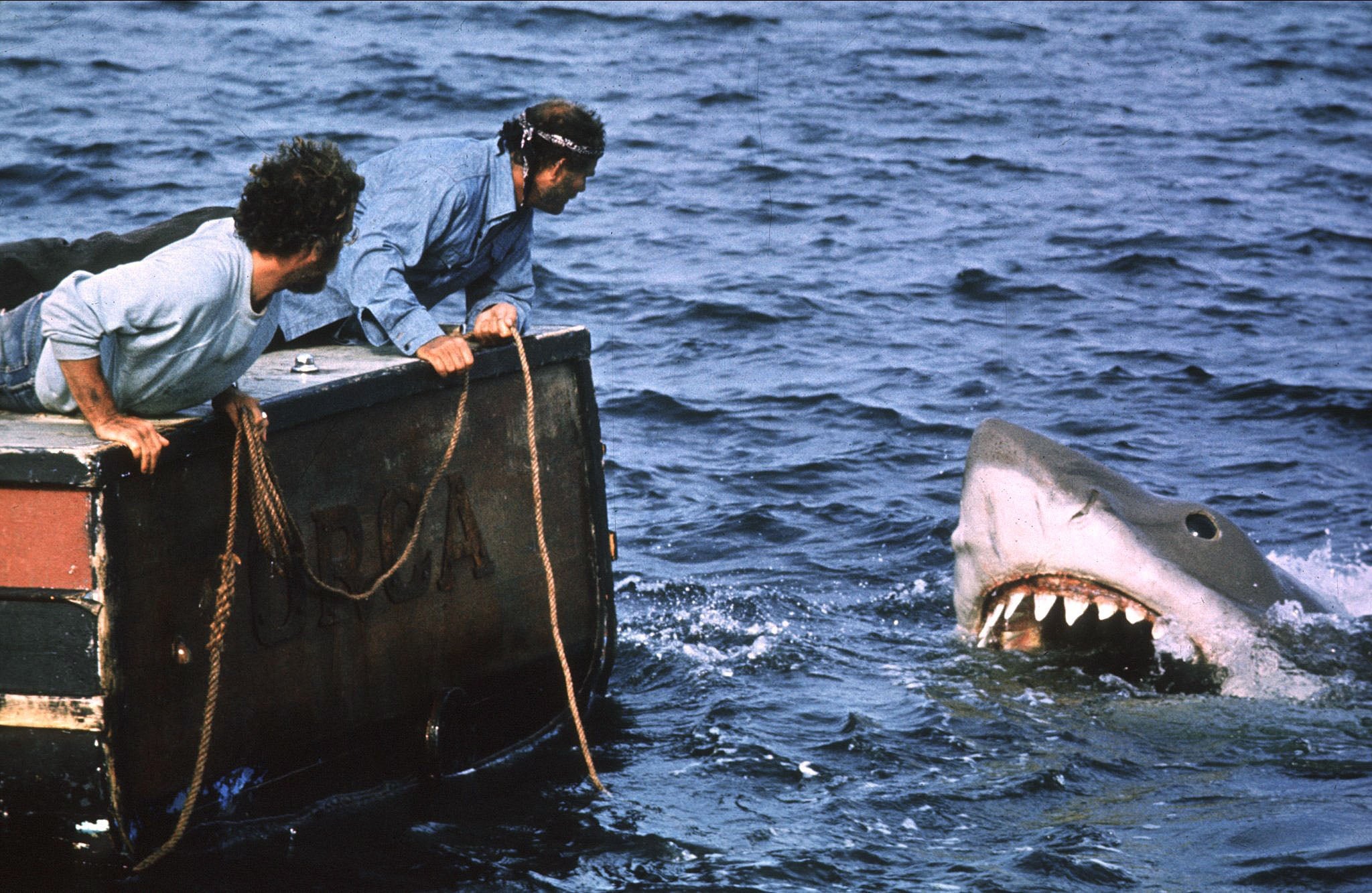 45 years after the movie made everyone afraid to wade into the ocean, it's not too late to remind viewers of the truth about sharks -- Read more on ScientificAmerican.com


Nose's response to odors more than just a simple sum of parts
Based on highly sensitive recordings of neuron activity in the noses of mice, researchers have found that olfactory sensory neurons can exhibit suppression or enhancement of response when odors are mixed, overturning a long-standing view that the response is a simple sum with more complex processing only happening at later stages.


Sugar promotes sperm longevity in pig reproductive tract
For many livestock species, artificial insemination (AI) is standard. But it can be tricky to achieve success the first time, thanks to variability in ovulation timing across the herd. A new study identifies a naturally occurring sugar that slows the maturation of sperm in pigs, opening up the possibility of extending sperm storage time within the female reproductive tract and increasing the chances of successful fertilization through AI.


Scientists 'scent train' honeybees to boost sunflowers' seed production
If you want a dog to hunt something down, it helps to let them sniff an item to pick up the scent. Now, researchers have found that scent training honeybees might work in a similar way -- and that this approach could make bees more efficient in pollinating crops. The findings show that honeybees given food scented with sunflower odors led to a significant increase in sunflower crop production.


Promising computer simulations for stellarator plasmas
The turbulence code GENE (Gyrokinetic Electromagnetic Numerical Experiment), has proven to be very useful for the theoretical description of turbulence in the plasma of tokamak-type fusion devices. Extended for the more complex geometry of stellarator-type devices, computer simulations with GENE now indicate a new method to reduce plasma turbulence in stellarator plasmas. This could significantly increase the efficiency of a future fusion power plant.


Shedding light on the development of efficient blue-emitting semiconductors
Scientists have discovered a new alkali copper halide, Cs5Cu3Cl6I2, that emits pure blue light. The combination of the two halide ions, chloride and iodide, gives the material a crystalline structure made of zigzag chains and peculiar properties that result in highly efficient photoluminescence. This novel compound could be readily used to produce relatively inexpensive and eco-friendly white LEDs and reduce the energy used in the generation of everyday artificial light.


Quizzes improve academic performance
Students who are quizzed over class material at least once a week tend to perform better on midterm and final exams compared to students who did not take quizzes, according to a new meta-analysis. The researchers found in addition to frequency, immediate feedback from instructors also seemed to positively impact student performance.


Algorithms uncover cancers' hidden genetic losses and gains
Limitations in DNA sequencing technology make it difficult to detect some major mutations often linked to cancer, such as the loss or duplication of parts of chromosomes. Now, methods developed by computer scientists will allow researchers to more accurately identify these mutations in cancerous tissue, yielding a clearer picture of the evolution and spread of tumors than was previously possible.


Mapping the 1.6 billion people who live near forests
Global maps of places where people and forests coexist show that an estimated 1.6 billion people live within 5 kilometers of a forest. The assessment, based on data from 2000 and 2012, showed that of these 1.6 billion 'forest-proximate people,' 64.5 percent were located in tropical countries, and 71.3 percent lived in countries classified as low or middle income by the World Bank.


Europe's old-growth forests at risk
A new study presents the first comprehensive assessment of the conservation status of primary forests in Europe -- and shows that many of them are not protected and at risk of being destroyed. The researchers conclude that formal conservation of these forests should be a top priority for countries to meet their climate change and biodiversity goals.


Connecting the dots on food access
A new study simultaneously examined the preferences of community members and compared those with the community-based programs and resources available to identify the most viable strategies for addressing disparities in healthy food consumption.


Defying a 150-year-old rule for phase behavior
Today, researchers are defying a classical theory from American physicist Josiah Willard Gibbs, with proof of a five-phase equilibrium, something that many scholars considered impossible.


Curve at tip of shoes eases movement but may lead to weaker muscles, problems
The scientists found that the more curved a toe spring is, the less power the foot inside the shoe has to exert when pushing off from the ground while walking. That means foot muscles are doing less work, and this, the researchers hypothesize, may have consequences such as less endurance and make people more susceptible to medical conditions like plantar fasciitis.


Keys to control the 'driver of cancer's aggressiveness'
A dangerous protein named SNAI2 helps cancers metastasize and shields cancer from both the immune system and chemotherapy. Worse, SNAI2 is in a family of proteins that are notoriously hard to fight with drugs. But now researchers have found a way to use the cell's recycling system to control SNAI2, providing a new possibility for treatments.


Biologists create new genetic systems to neutralize gene drives
Addressing concerns about gene drive releases in the wild, scientists have developed two new genetic systems that halt or eliminate gene drives after release. Created in fruit flies, the e-CHACRs and ERACRs are powerful gene drive control mechanisms that were meticulously developed and tested at the genetic and molecular levels.


Understanding the movement patterns of free-swimming marine snails
New research looks at the swimming and sinking kinematics of nine species of warm water pteropods (sea snails) to shed light on their ecology, predator-prey interactions, and vertical distributions. By using a high-speed stereophotogrammetry system, investigators were able to focus on how the shell shape, body geometry, and body size affect their swimming behavior from a fluid mechanics perspective, while image analysis and metabarcoding related swimming behaviors to night time and daytime verti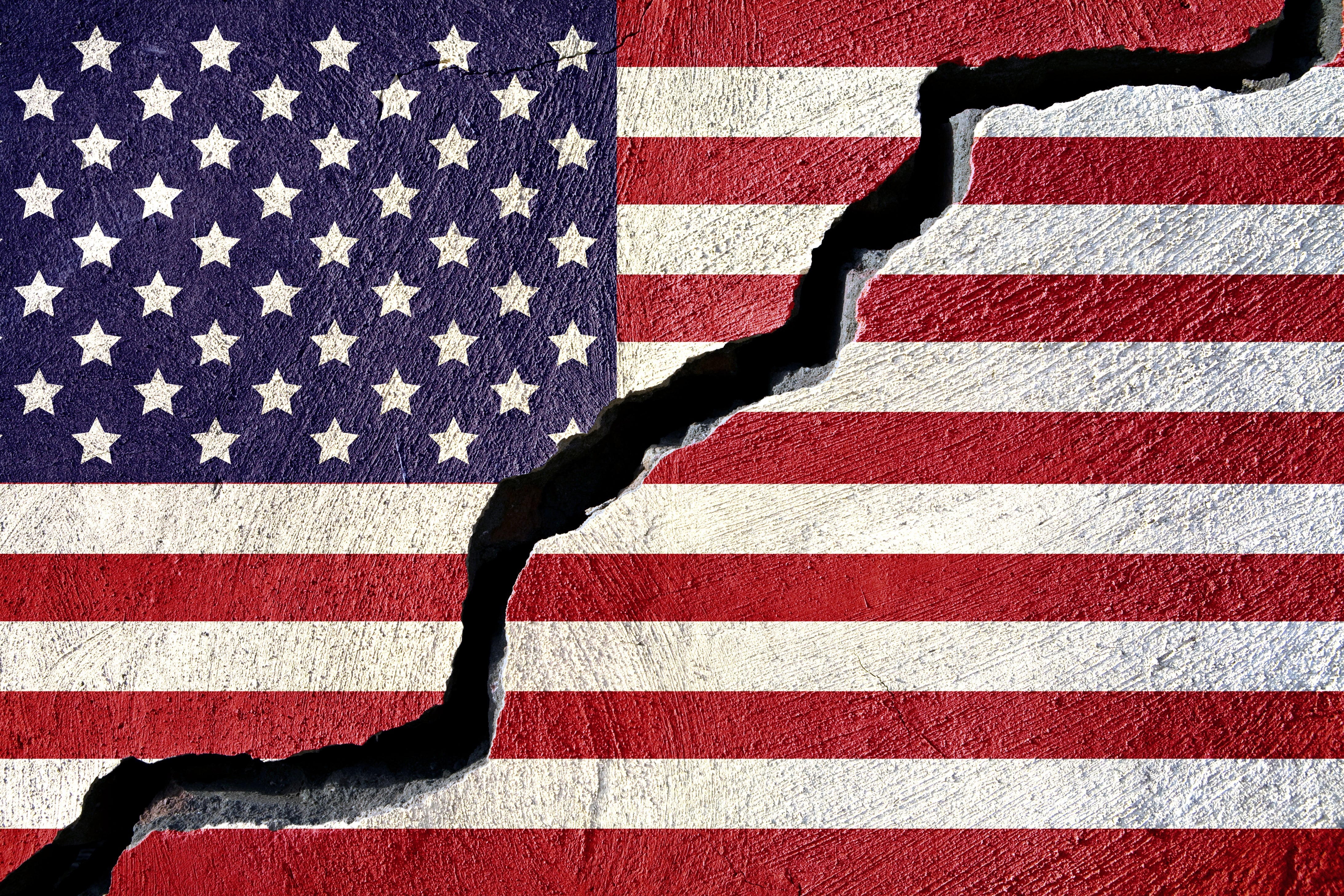 Can an Algorithm Help Solve Political Paralysis?
As faith in government hits historic lows, organizers in the U.K. are trying a new math-based approach to democracy. Would it work in the bitterly divided U.S? -- Read more on ScientificAmerican.com


How researchers look at the bird brain in action
How do birds make decisions and which brain regions are particularly active when they solve tasks? Researchers are investigating these questions. So far, only anesthetized birds and therefore passive experiments could be examined using the functional magnetic resonance imaging (fMRI). Thus, the examination of brain processes during active tasks was not possible. Now the researchers have constructed an experimental set-up which allows them to carry out fMRI examinations on awake pigeons and thus


New mathematical tool can select the best sensors for the job
In the 2019 Boeing 737 Max crash, the recovered black box from the aftermath hinted that a failed pressure sensor may have caused the ill-fated aircraft to nose dive. This incident and others have fueled a larger debate on sensor selection, number and placement to prevent the reoccurrence of such tragedies. Researchers have now developed a comprehensive mathematical framework that can help engineers make informed decisions about which sensors to use.


VLBA makes first direct distance measurement to magnetar
Using the VLBA, astronomers have made the first direct geometric measurement of the distance to a magnetar. This precision measurement to one of the most magnetic objects in the Universe could help scientists determine if such objects are responsible for generating the mysterious Fast Radio Bursts.


New calculation refines comparison of matter with antimatter
An international collaboration of theoretical physicists has published a new calculation relevant to the search for an explanation of the predominance of matter over antimatter in our universe. The new calculation gives a more accurate prediction for the likelihood with which kaons decay into a pair of electrically charged pions vs. a pair of neutral pions.


A better informed society can prevent lead poisoning disasters
An article address unresolved scientific questions that can help avert future lead poisoning disasters. A better-informed society can prevent such disasters from happening through improved risk assessment, anticipation and management of factors affecting lead release.


Genetic adaptation to climate change is swift in crop pests
By comparing genetic variants differing in the two fly populations, researchers found that polygenic traits led to the quickness of adaptation; many genes, each with very small effects, worked together to determine the rate of development. The research illustrates that crop pests and insect disease vectors with similar biology may rapidly respond to changing climates by a similar genetic mechanism.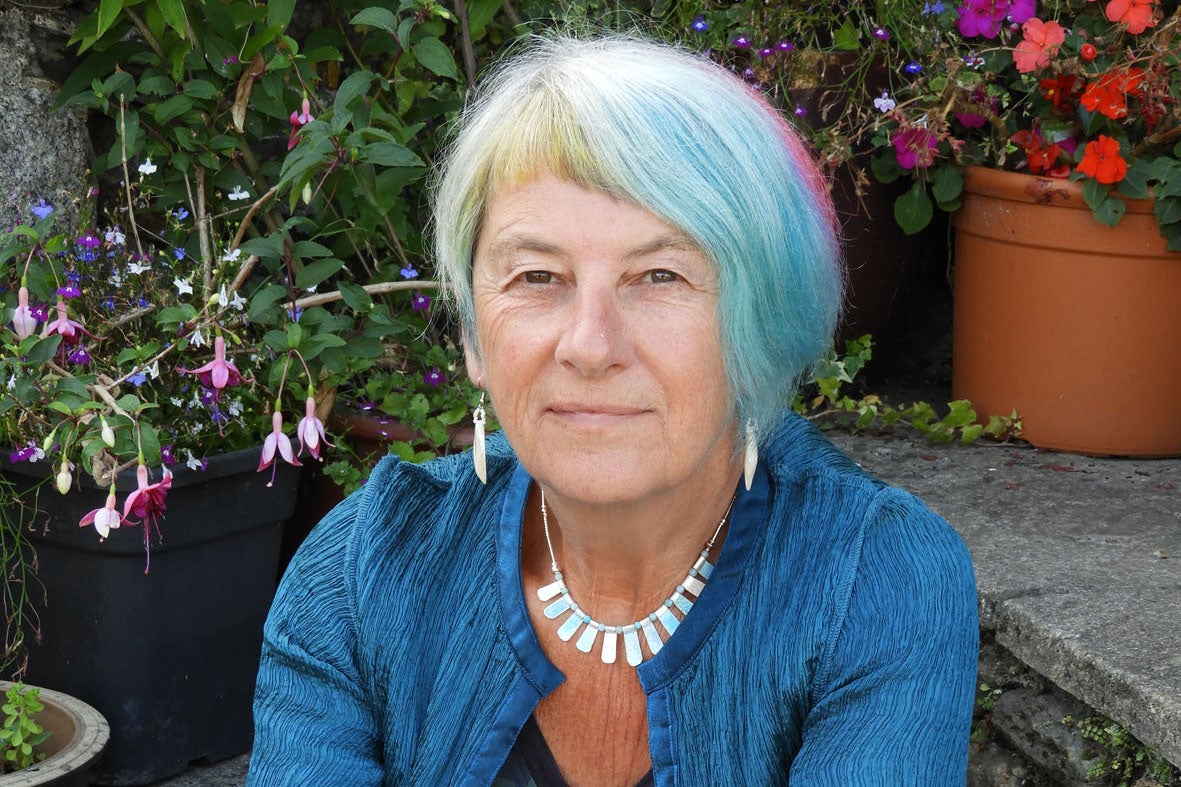 Psychologist Susan Blackmore stays grounded in science while exploring the outer reaches of consciousness. -- Read more on ScientificAmerican.com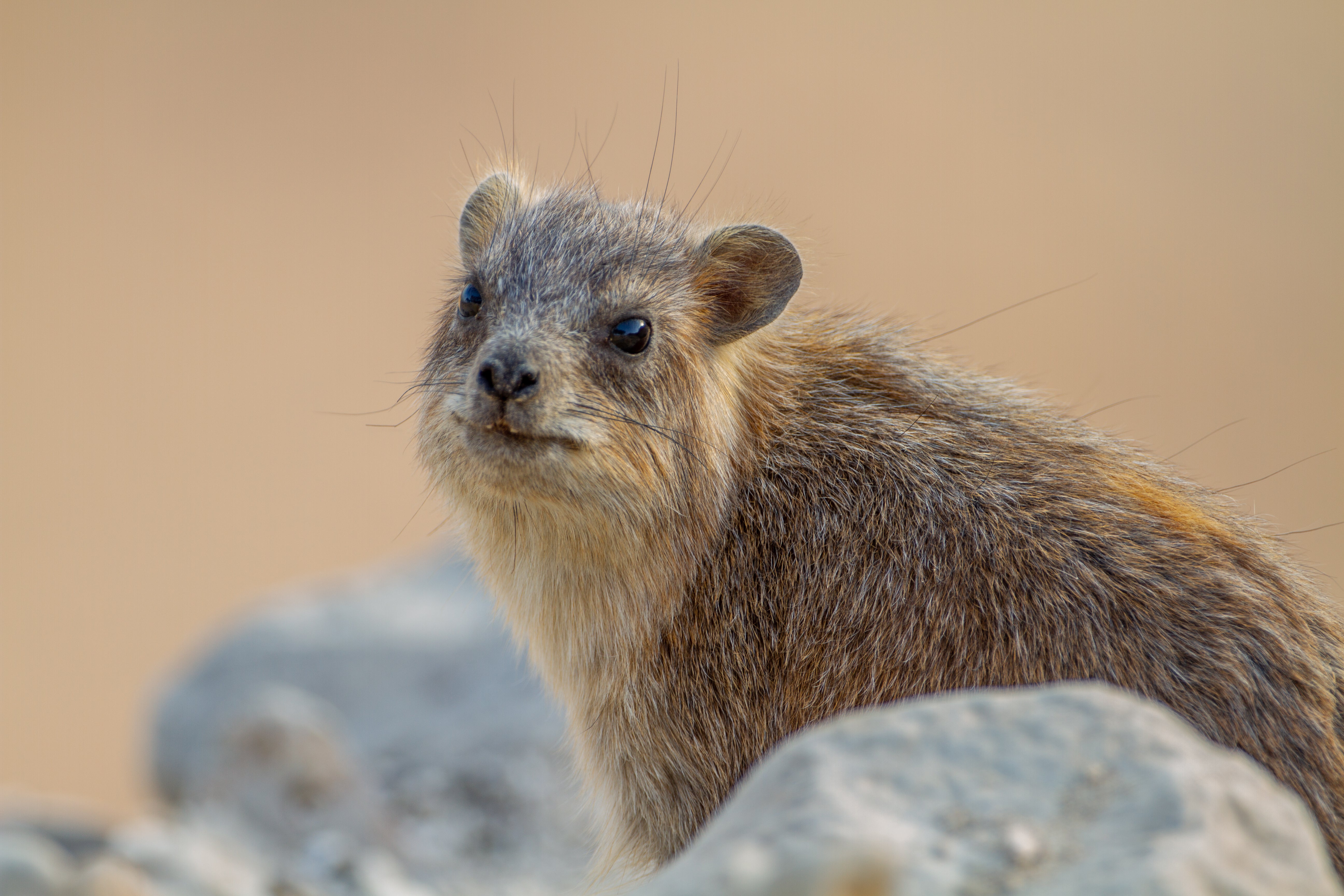 These Small Mammals Snort To a Different Tune
Hyraxes, which live in Africa and the Middle East, punctuate their songs with snorts. And the snorts appear to reflect the animals' emotional state. Jason G. Goldman reports. -- Read more on ScientificAmerican.com


Curbing land clearing for food production is vital to reverse biodiversity declines
Preserving terrestrial biodiversity requires more ambitious land-conservation targets to be established and met. At the same time, 'bending the curve' on biodiversity loss needs more efficient food production, and healthier and less wasteful consumption and trade. If undertaken with 'unprecedented ambition and coordination,' these efforts provide an opportunity to reverse terrestrial biodiversity loss by 2050.


Metformin for type 2 diabetes patients or not? Researchers now have the answer
Metformin is the first-line drug that can lower blood sugar levels in type 2 diabetes patients. One third of patients do not respond to metformin treatment and 5 per cent experience serious side effects, which is the reason many choose to stop medicating. Researchers have now identified biomarkers that can show in advance how the patient will respond to metformin treatment via a simple blood test.


Discovery of microbes with mixed membranes sheds new light on early evolution of life
Current research suggests that more complex life-forms, including humans, evolved from a symbiosis event between bacteria and another single-celled organism known as archaea. However, evidence of a transition period in which the two organisms mixed where nowhere to be found. That is, until now. In the deep waters of the Black Sea, a team of scientists found microbes that can make membrane lipids of unexpected origin.


Emissions could add 15 inches to 2100 sea level rise
An international effort that brought together more than 60 ice, ocean and atmosphere scientists from three dozen international institutions has generated new estimates of how much of an impact Earth's melting ice sheets.


Plant nutrient delivery breakthrough
The collaboration revealed that the symbiotic relationship between plants and fungi provides nitrates to plants, which could lead to reduced fertilizer use.


Mathematical modelling to prevent fistulas
It is better to invest in measures that make it easier for women to visit a doctor during pregnancy than measures to repair birth injuries. This is the conclusion from mathematicians, using Uganda as an example.


Ecologists sound alarm on plastic pollution
Ecologists examining plastic pollution entering oceans, rivers and lakes around the world annually, outline potential impacts of various mitigation strategies over the coming decade. The researchers estimate the scale of human response needed to reduce future emissions and manage what's already floating around out there and recommend a fundamental shift to a framework based on recycling where end-of-life plastic products are valued rather than becoming waste.


Hubble captures crisp new portrait of Jupiter's storms
Hubble's sharp view is giving researchers an updated weather report on the monster planet's turbulent atmosphere, including a remarkable new storm brewing, and a cousin of the famous Great Red Spot region gearing up to change color -- again.


Effective pathway to convert CO2 into ethylene
The scientists developed nanoscale copper wires with specially shaped surfaces to catalyze a chemical reaction that reduces greenhouse gas emissions while generating ethylene -- a valuable chemical simultaneously.


Climate change impacts astronomical observations
Already, climate change is having an impact on the conditions of space observation at the Very Large Telescope in the Atacama Desert. In future, new telescopes will have to be adapted to the expected changes, a new study.


Potential target identified for migraine therapy
Researchers have identified the protein GLT-1 as the neurotransmitter glutamate transporter in the brain that is related to cortical spreading depression, a pathological condition that underlies migraines. The researchers found that mice lacking GLT-1, but not other glutamate receptors, were more susceptible to cortical spreading depression than were controls. GLT-1 might therefore be a potential target for migraine therapy.


Best CBD Oil Reviews – Top 15 CBD Oil for Sale
If you're looking for an all-natural fix to ailments such as insomnia, pain relief, anxiety, and many more then this is a must-read. We have a list of the best CBD oil that you can find by 2020!


A ferry protein in the pancreas protects it from the stress induced by a high-fat diet
Scientists have now uncovered a key mechanism by which pancreatic function is maintained in response to a high-fat diet. A protein present in pancreatic insulin-producing cells protects them from damage under the stress induced by a high-fat diet. As the world increases its intake of high-fat foods and as type 2 diabetes incidence rises as a result, this protein could be a novel therapeutic target for type 2 diabetes mellitus.


Could breadfruit be the next superfood? Researchers say yes
A fruit used for centuries in countries around the world is getting the nutritional thumbs-up from a team of researchers. Breadfruit, which grows in abundance in tropical and South Pacific countries, has long been a staple in the diet of many people. The fruit can be eaten when ripe, or it can be dried and ground up into a flour and repurposed into many types of meals.


0.5°C of additional warming has a huge effect on global aridity
In a simulation study, researchers showed that limiting global warming to 1.5°C rather than 2°C will mitigate aridification in some regions of the world including the Mediterranean, western Europe, and southern Africa. However, Australia and some parts of Asia were simulated to become wetter rather than drier at both 1.5°C and 2°C of warming. These findings reveal the importance of targeted regional simulations of aridity levels to support policymaking decisions on global warming targets.