RBC Signals awarded SBIR Phase I contract by US Air Force
Seattle WA (SPX) Jun 18, 2019 RBC Signals, the multi-national provider of flexible and cost-effective space communication services, reports it is the recipient of a U.S. Air Force (USAF) Small Business Innovation Research (SBIR) Phase I award. Awarded under the topic "Commercial Solutions for Innovative Space Data Analytics", the RBC Signals award is managed out of the Space Vehicles Directorate of the Air Force Resear


Most Comprehensive Search for Radio Technosignatures
New York NY (SPX) Jun 19, 2019 Breakthrough Listen - the astronomical program searching for signs of intelligent life in the universe - has submitted two publications to leading astrophysics journals, describing the analysis of its first three years of radio observations and the availability of a petabyte of radio and optical telescope data. This represents the largest release of SETI data in the history of its field. L


Swedish Space Corporation to introduce a new service for easy access to space
Torggatan, Sweden (SPX) Jun 19, 2019 SSC is currently developing Esrange Space Center in northern Sweden with both new capabilities and services. A testbed for reusable rockets is currently being established, and SSC aims at launching small satellites in a couple of years. In addition, SSC is now introducing a new flight ticket service for suborbital space flights, accessible and affordable for both current and new types of custome


European reusable launch systems for more sustainability in spaceflight
Braunschweig, Germany (SPX) Jun 19, 2019 The German Aerospace Center (Deutsches Zentrum fur Luft- und Raumfahrt; DLR) and five European companies have teamed up in the RETro Propulsion Assisted Landing Technologies (RETALT) project to jointly advance the research and development of key technologies for European vertical-landing launch vehicles. The consortium will spend three years examining the aerodynamics, aerothermodynamics -


Satellite observations improve earthquake monitoring, response
Ames IA (SPX) Jun 17, 2019 Researchers at the University of Iowa and the U.S. Geological Survey have found that data gathered from orbiting satellites can provide more accurate information on the impact of large earthquakes, which, in turn, can help provide more effective emergency response. The satellite imagery provides detailed information about where the earthquakes occurred, how big the surface deformation was,


Newtec collaborates with QinetiQ, marking move into space sector
Sint-Niklaas, Belgium (SPX) Jun 19, 2019 Newtec, a specialist in the design, development and manufacture of equipment for satellite communications, has announced it is working with QinetiQ on two key projects as it enters the Belgian space market. QinetiQ - a leading science and engineering company operating primarily in the defense, security, space and air markets - has chosen Newtec's Manufacturing Competence Center (MCC), in E


NASA Reflects on Legacy of LRO as Moon-Orbiting Mission Reaches 10-Year Anniversary
Greenbelt MD (SPX) Jun 19, 2019 June 18, 2019, marks 10 years since the launch of the Lunar Reconnaissance Orbiter (LRO). Its contributions to the fields of lunar science and exploration are unmatched: it has provided the largest volume of data ever collected by a planetary science mission. The diverse suite of instruments aboard LRO include a laser altimeter that fires pulses of light about 28 times per second, creating


NASA scientists find Sun's history buried in lunar crust
Greenbelt MD (SPX) Jun 18, 2019 The Sun is why we're here. It's also why Martians or Venusians are not. When the Sun was just a baby four billion years ago, it went through violent outbursts of intense radiation, spewing scorching, high-energy clouds and particles across the solar system. These growing pains helped seed life on early Earth by igniting chemical reactions that kept Earth warm and wet. Yet, these solar tant


Airbus built SEOSAT Ingenio is finished and ready for testing
Madrid, Spain (SPX) Jun 19, 2019 Airbus built SEOSAT/Ingenio, the first Earth observation satellite for the European Space Agency (ESA) and Spanish government has left Madrid and is ready for final testing. The spacecraft will now start a 3 month environmental test campaign which includes the Thermal Balance and Vacuum test, followed by Mechanical Vibration, Acoustic and Electromagnetic Compatibility testing. Fifty engine


A new study reveals 'hidden' phases of matter through the power of light
Philadelphia PA (SPX) Jun 17, 2019 Most people think of water as existing in only one of three phases: Solid ice, liquid water, or gas vapor. But matter can exist in many different phases--ice, for example, has more than ten known phases, or ways that its atoms can be spatially arranged. The widespread use of piezoelectric materials, such as microphones and ultrasound, is possible thanks to a fundamental understanding of how an e


Man's first steps on the Moon, reported live by AFP
Paris (AFP) June 17, 2019 It was 10:56 pm at mission control in Houston on July 20, 1969 when Neil Armstrong became the first person to step onto the Moon. AFP despatched several journalists to cover the exploit, which was broadcast live from the Moon's Sea of Tranquility to NASA's Johnson Space Center and on to televisions around the world. This is their summary from that day 50 years ago, translated from the o


Providing access to space through innovation
Vandenberg AFB CA (SPX) Jun 18, 2019 As the space domain continues to grow, so does the need for access to space. The U.S. Air Force and Space Command are powered by innovation. Because of this, Vandenberg Air Force Base is continually making improvements to base facilities, equipment and the way Airmen and operation partners do their job in order to complete the space mission. "Our mission is to provide robust, relevan


Apollo moon rocks help transform understanding of the universe
Houston (AFP) June 16, 2019 Moon rocks look rather nondescript - they are often gray in color - but for NASA planetary scientist Samuel Lawrence, they are the "most precious materials on Earth." What is certain is that the lunar samples first gathered by Apollo 11's Neil Armstrong nearly 50 years ago have helped transform our understanding of the cosmos. Apollo astronauts collected 842 pounds (382 kilograms) of r


Wildfires rage near Siberia's "mouth of hell" — a giant depression that's getting bigger due to global warming
Wildfires blazing in Siberia, as seen by one of the Sentinel 2 satellites on June 11th. (Source: Copernicus Sentinel image data processed by Pierre Markuse) I started writing this post last week after seeing the stunning satellite image above showing a blazing Siberian wildfire. When I returned to finish the post today, I learned from a story in the Siberian Times that wildfires in this part of Russia's Sakha Republic are now threatening a spectacular landscape feature known amon


NASA Invests $45M in US Small Businesses for Space Tech Development
Washington DC (SPX) Jun 19, 2019 American businesses will help NASA land astronauts on the Moon in five years and establish a sustainable presence there, as part of the agency's larger Moon to Mars exploration approach. NASA has selected 363 proposals from small businesses and research institutions across 41 states to help advance the types of capabilities needed for those future missions, as well as to support the agency in ot


TanDEM-X reveals glaciers in detail
Berlin, Germany (SPX) Jun 17, 2019 A precise understanding of glacier evolution requires knowledge of a glacier's exact mass. This is important in South America, in the tropical regions between Bolivia and Venezuela, where meltwater from glaciers provides drinking water during the dry season. However, basic data about mass changes in glaciers are not easy to obtain. Mass losses are also contributing to rising sea levels on


Incredible Rock-Eating Shipworm Is First Of Its Kind
A section of limestone riddled with burrows bored by a unique rock-eating shipworm. (Credit: Shipway et al 2019, Proc. R. Soc. B 20190434. What would a shipworm do if a shipworm didn't eat wood? The humble bivalve has long had outsized influence on both its environment and even the global economy. That's because, until now, every known species consumes wood, sometimes with destructive results. A shipworm species new to science, however, t


New study shows how environmental disruptions affected ancient societies
A new study shows that over the past 10,000 years, humanity has experienced a number of foundational transitions, or 'bottlenecks.' During these periods of transition, the advance or decline of societies was related to energy availability in the form of a benign climate and other factors.


Survivors of breast cancer face increased risk of heart disease
Thanks to advanced medical treatments, women diagnosed with breast cancer today will likely survive the disease. However, some treatment options put these women at greater risk for a number of other health problems. A new study shows that postmenopausal women with breast cancer are at greater risk for developing heart disease.


Scientists Read the Sun's History in Moon Rocks
Solar flares and coronal mass ejections were more common when the sun was younger, but it may still have been quieter than many other stars like it. (Credit: NASA/SDO) Stars, like humans, are more volatile when they're young. As sunlike stars mature past their first billion years, they all tend to slow in their rotation, eventually converging to roughly the same period we see now in our sun: about 27 days for a star the same mass as our sun. But when stars are young, they rota...


Understanding Microsleep — When Our Minds Are Both Asleep and Awake
Seconds-long periods of sleep, known as "microsleep," are common during mundane tasks like driving. While these unintended brain naps can be difficult to control, getting adequate sleep is the key to preventing them. (Credit: pathdoc/Shutterstock) Have you ever spaced out during a meeting, but been jolted back to reality by the sound of your boss calling your name a few times? If you've ever been in this awkward situation, you might have experienced "microsleep." This weird sta...


One day of employment a week is all we need for mental health benefits
Latest research finds up to eight hours of paid work a week significantly boosts mental health and life satisfaction. However, researchers found little evidence that any more hours -- including a full five-day week - provide further increases in wellbeing. They argue the findings show some paid work for the entire adult population is important, but rise of automation may require shorter hours for all so work can be redistributed.


Marijuana use increases, shifts away from illegal market
A new article reports that, based on analysis of public wastewater samples in at least one Western Washington population center, cannabis use both increased and substantially shifted from the illicit market since retail sales began in 2014.


Cool halo gas caught spinning like galactic disks
Astronomers have discovered cool halo gas spinning in the same direction as galactic disks in typical star-forming galaxies. Their findings suggest that the whirling gas halo will eventually spiral in towards the galactic disk where it can fuel star formation.


Sleep history predicts late-life Alzheimer's pathology
Sleep patterns can predict the accumulation of Alzheimer's pathology proteins later in life, according to a new study. These findings could lead to new sleep-based early diagnosis and prevention measures in the treatment of Alzheimer's disease.


Origin of life: A prebiotic route to DNA
DNA, the hereditary material, may have appeared on Earth earlier than has been assumed hitherto. Chemists now show that a simple reaction pathway could have given rise to DNA subunits on the early Earth.


A new force for optical tweezers awakens
When studying biological cells using optical tweezers, one main issue is the damage caused to the cell by the tool. Scientists have discovered a new type of force that will greatly reduce the amount of light used by optical tweezers -- and improve the study of all kinds of cells and particles.


Researchers have applied new atomic-sensing capabilities to detect and record music.


A warming Midwest increases likelihood that farmers will need to irrigate
If current climate and crop-improvement trends continue into the future, Midwestern US corn growers who today rely on rainfall to water their crops will need to irrigate their fields, a new study finds. This could draw down aquifers, disrupt streams and rivers, and set up conflicts between agricultural and other human and ecological needs for water, scientists say.


Risky business: New data show how manatees use shipping channels
New research tracks West Indian manatee movements through nearshore and offshore ship channels in the north-central Gulf of Mexico. A new publication in the journal Frontiers in Marine Science tracks West Indian manatee movements through nearshore and offshore ship channels in the north-central Gulf of Mexico.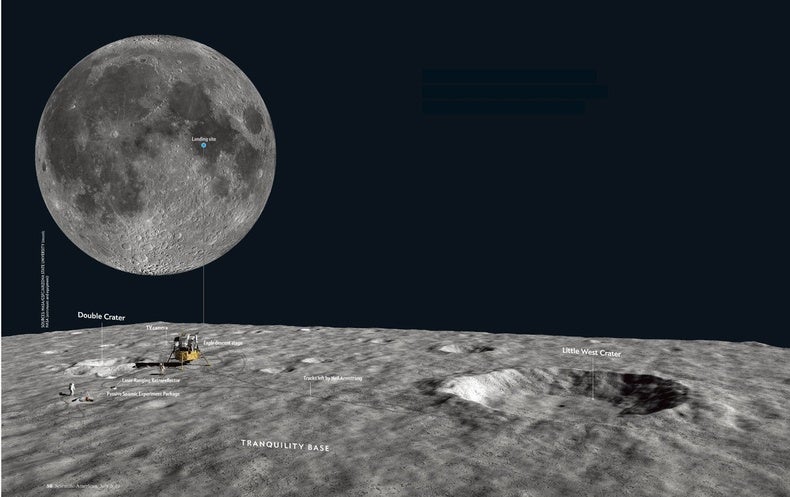 Modern satellite imagery and 3-D modeling give us a new view of how Apollo 11 played out -- Read more on ScientificAmerican.com


Antidepressants can reduce empathy for those in pain
Depression is a disorder that often comes along with strong impairments of social functioning. Until recently, researchers assumed that acute episodes of depression also impair empathy, an essential skill for successful social interactions and understanding others. Novel insights show that antidepressant treatment can lead to impaired empathy regarding perception of pain, and not just the state of depression itself.


Monitoring biodiversity with sound: How machines can enrich our knowledge
Ecologists have long relied on their senses when it comes to recording animal populations and species diversity. However, modern programmable sound recording devices are now the better option for logging animal vocalizations. Scientists have investigated this using studies of birds as an example.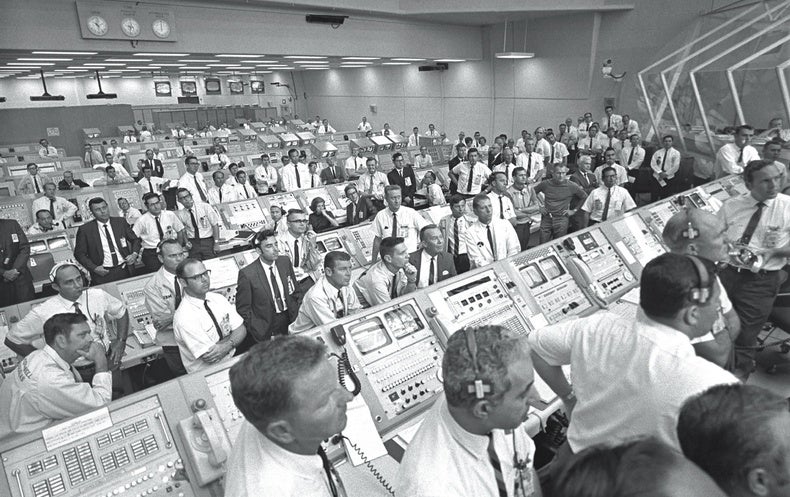 Half a century after Apollo 11, we remember how we achieved the impossible and why we need to do it again -- Read more on ScientificAmerican.com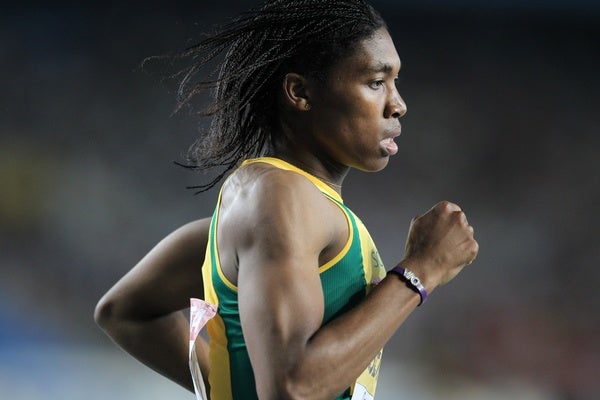 Don't let sports competitions be shaped by misguided "T Talk" -- Read more on ScientificAmerican.com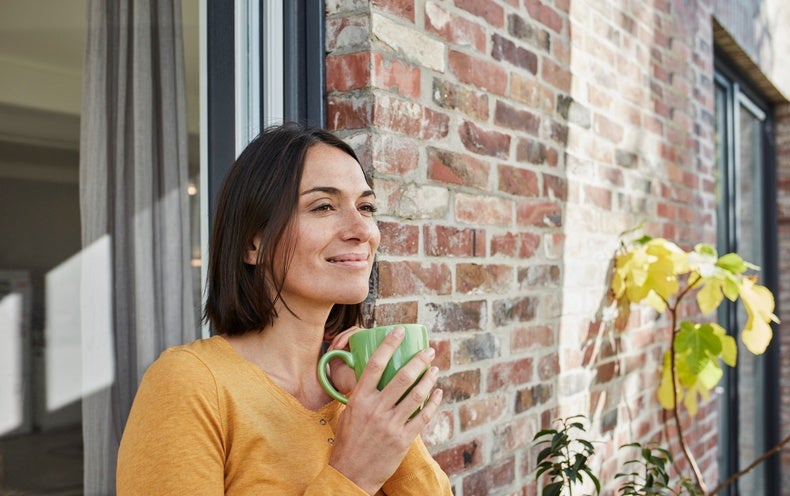 Adulting Tips: 5 Psychological Secrets
Whether your graduation is coming up or twenty years behind you, we all have moments when we wonder whether we're cut out for this adulthood thing -- Read more on ScientificAmerican.com


New research shows that a specific gene is associated with an increased risk of cannabis abuse. The gene is the source of a so-called nicotine receptor in the brain, and people with low amounts of this receptor have an increased risk of cannabis abuse.


New insight from Great Barrier Reef coral provides correction factor to climate records
Newly developed geological techniques help uncover the most accurate and high-resolution climate records to date, according to a new study. The research finds that the standard practice of using modern and fossil coral to measure sea-surface temperatures may not be as straightforward as originally thought. By combining high-resolution microscopic techniques and geochemical modeling, researchers are using the formational history of Porites coral skeletons to fine-tune the records used to make glo


Molecular switch for 'exhaustion mode' of immune cells discovered
Tumors and certain viral infections pose a challenge to the human body which the immune system typically fails to hand. In these diseases it switches to hypofunctional state that prevent adequate protection. A research team has achieved a major success: They identified the crucial molecular switch that triggers such dysfunctional immune responses. This could make it possible in the future to switch off or to prevent this state.


Microfluidics device captures circulating cancer cell clusters
About 90% of cancer deaths are due to metastases, when tumors spread to other vital organs, and a research group recently realized that it's not individual cells but rather distinct clusters of cancer cells that circulate and metastasize to other organs. As the group reports, they set out to gain a better understanding of these circulating cancer cell clusters. The group's microfluidic device brings a new therapeutic strategy to the fight.


Biology of leptin, the hunger hormone, revealed
New research offers insight into leptin, a hormone that plays a key role in appetite, overeating, and obesity. The findings advance knowledge about leptin and weight gain, and also suggest a potential strategy for developing future weight-loss treatments, they said.


New manufacturing process for aluminum alloys
Using a novel Solid Phase Processing approach, a research team eliminated several steps that are required during conventional extrusion processing of aluminum alloy powders, while also achieving a significant increase in product ductility. This is good news for sectors such as the automotive industry, where the high cost of manufacturing has historically limited the use of high-strength aluminum alloys made from powders.


Dinosaur bones are home to microscopic life
Scientists went looking for preserved collagen, the protein in bone and skin, in dinosaur fossils. They didn't find the protein, but they did find huge colonies of modern bacteria living inside the dinosaur bones.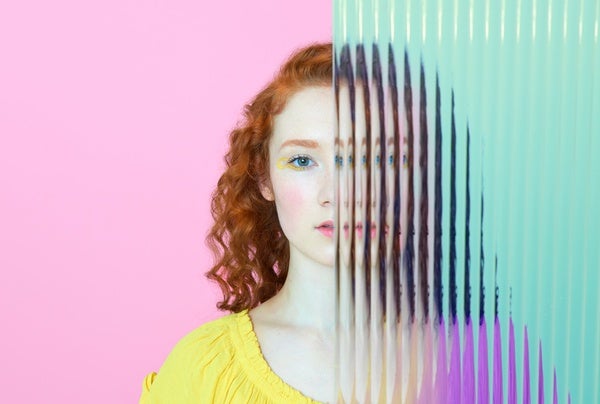 Psychological research unveils a central element of individual and group differences -- Read more on ScientificAmerican.com


Gold adds the shine of reversible assembly to protein cages
An international team has shown the reversible self-assembly of protein cages using gold ions to direct the process. The team designed protein building blocks that formed 3D structures in the presence of gold ions and could be disassembled in the presence of reducing agents, exhibiting smart behavior attractive for cargo delivery applications. The cages were also found to exhibit an architecture believed to be unique in nature.


Healthcare workers often care for patients while ill
Large numbers of healthcare workers risk transmitting respiratory viruses to patients and co-workers by attending work even when they have symptoms, according to a new study. The study found that 95% of people working in healthcare settings have worked while sick, most often because the symptoms were mild or started during their workday.


Honeybees Know What 3 Means (and 2, and 4), Researchers Find
One honeybee, ah ah ah... (Credit: yod67/Shutterstock) Humans, monkeys, pigeons, fish and honeybees can all grasp the concept of a greater than or less than sign and choose between bigger or smaller quantities. Now, new research from a team led by Martin Giurfa at Paul Sabatier University in Toulouse, France is the first to show that honeybees, like other vertebrates, can also recognize a specific value, not just a relative value. That means they know the number 3, instead of simply ...


Genetic cause for fatal response to Hepatitis A
Researchers have identified a genetic mutation that caused an 11-year-old girl to suffer a fatal reaction to infection with the Hepatitis A virus (HAV). The study reveals that mutations in the IL18BP gene causes the body's immune system to attack and kill healthy liver cells, and suggests that targeting this pathway could prevent the deaths of patients suffering rapid liver failure in response to viral infection.


Fossil teeth reveal ancient hyenas in the Arctic
Modern hyenas are known as hunters and scavengers in Asian and African ecosystems such as the savanna. But in ancient times, these powerful carnivores also roamed a very different landscape, inhabiting the frigid Arctic during the last ice age. A new study reports on the first hyena fossils discovered in the Arctic -- two teeth.


Science suffers collateral damage as US, China tensions rise
Beijing (AFP) June 18, 2019 A rise in US visa denials for Chinese academics and intensified scrutiny of alleged links to Beijing over fears of potential espionage are having a chilling effect on long-standing research collaboration, researchers say. American and Chinese scientists have co-authored thousands of papers each year, far outpacing the output from scientific collaborations between any other two nations, accor


Air Force tests hypersonic weapon aboard B-52 for first time
Washington (UPI) Jun 14, 2019 For the first time, the U.S. Air Force successfully tested its hypersonic air-to-ground weapon on a B-52H Stratofortress bomber from Edwards Air Force Base, Calif. On Wednesday, a sensor-only prototype of the AGM-183A air launched rapid response weapon, or ARRW, was carried externally by a B-52 during the test to gather environmental and aircraft handling data, the U.S. Air Force said T


Globalsat Group granted licence to operate in Argentina by national regulator ENACOM
Buenos Aires, Argentina (SPX) Jun 17, 2019 Globalsat Group, the leading pan American consortium providing a complete roster of satellite communications solutions across the western hemisphere, is pleased to announce that its Argentina affiliate has been authorized by the national telecommunications authority ENACOM to provide services throughout the second largest South American country. ?? The consortium has been fulfilling satell


Immunity: Redundancies in T cells
Researchers have discovered redundancies in the biochemical signalling pathways of immune cells. This finding has important implications for advances in cancer immunotherapy, among other areas.


Melting a satellite, a piece at a time
Paris (ESA) Jun 18, 2019 Researchers took one of the densest parts of an Earth-orbiting satellite, placed it in a plasma wind tunnel then proceeded to melt it into vapour. Their goal was to better understand how satellites burn up during reentry, to minimise the risk of endangering anyone on the ground. Taking place as part of ESA's Clean Space initiative, the fiery testing occurred inside a plasma wind tunnel, re


Meteors explain Mars' cloud cover
Washington (UPI) Jun 17, 2019 New research suggests the wispy clouds found 18 miles above the Marian surface are made of icy dust produced by meteors hitting the Red Planet's atmosphere. The findings - published Monday in the journal Nature Geoscience - are a reminder of the connection between space and atmospheric dynamics. "We're used to thinking of Earth, Mars and other bodies as these really self-contai


Fossil Find Is First Evidence Of Arctic Hyenas
An artist's rendering of ancient Arctic hyenas belonging to the genus Chasmaporthetes, now known to have roamed Canada's Yukon Territory. (Credit: Julius T. Csotonyi) You might associate hyenas with Africa's sprawling savannas, but the animals were once right at home above the Arctic Circle. Modern hyenas generally stick to Africa. (A decreasing number of one species, the striped hyena, can be found on the edges of southwestern Asia.) However, back in the day, various n...


Materials informatics reveals new class of super-hard alloys
Bethlehem PA (SPX) Jun 17, 2019 A new method of discovering materials using data analytics and electron microscopy has found a new class of extremely hard alloys. Such materials could potentially withstand severe impact from projectiles, thereby providing better protection of soldiers in combat. Researchers from Lehigh University describe the method and findings in an article, "Materials Informatics For the Screening of Multi-


Humans Are Probably Behind the Evolution of 'Puppy Dog Eyes'
Dogs likely evolved the gesture in response to human pressure. (Credit: Fotyma/Shutterstock) You know that look Fido gives you from underneath the dinner table? Those puppy dog eyes, researchers recently discovered, are something unique to domesticated dogs that evolved over the 30,000 or more years that we've coexisted.  In a study published Monday in the Proceedings of the National Academy of Sciences, researchers used dissections and behavioral analysis to compare the facial...


'Hot spots' increase efficiency of solar desalination
Researchers showed they could boost the efficiency of their nanotechnology-enabled solar membrane desalination system by more than 50% simply by adding inexpensive plastic lenses to concentrate sunlight into 'hot spots.'


Researchers Discover Urban Problems Plagued Even the Earliest Cities
Excavations at Çatalhöyük. (Credit: NiglaNik/Shutterstock) In the mid-1960s, an English archaeologist discovered an enormous and ancient settlement called Çatalhöyük on the Konya Plain in south central Turkey. Wall paintings and figurines of humans and animals revealed a cultured community once lived there around 9000 years ago. Crowded houses and numerous graves revealed a growing and complex society. Researchers established the Çatalhöyük Research Project in the early...


Apollo-era tech built foundation, but private industry now leads space innovation
Washington DC (UPI) Jun 18, 2019 Space travel technology may seem to have stalled since the Apollo and space shuttle eras, but private industry is now fueling rapid innovation. Reusable rockets, commercialized by SpaceX and under development by others in the last few years, have dramatically lowered the cost of reaching space, along with other advances. Lessons learned from 135 shuttle missions and almost 20 years at the