Scientists create a new type of intelligent material
Researchers have created a new class of intelligent materials. It has the structure of a two-dimensional (2D) material, but behaves like an electrolyte - and could be a new way to deliver drugs within the body.


The first frost is the deepest
The first frost of autumn may be grim for gardeners but the latest evidence reveals it is a profound event in the life of plants.


Orangutan finding highlights need to protect habitat
Wild orangutans are known for their ability to survive food shortages, but scientists have made a surprising finding that highlights the need to protect the habitat of these critically endangered primates, which face rapid habitat destruction and threats linked to climate change.


Brain mechanism of curiosity unraveled
Researchers have discovered a new brain circuit underlying curiosity and novelty seeking behavior. Using several innovative techniques, the scientists uncovered a whole path of multiple brain regions that converts curiosity into action in mice.


Ion-selective smart porous membranes
Researchers have developed an ion-selective smart porous membrane that can respond to outer stimuli, potentially paving the way for new applications in molecular separation and sensing applications.


Hidden processes at work in the hearts of large stars revealed
Astronomers commonly refer to massive stars as the chemical factories of the Universe. They generally end their lives in spectacular supernovae, events that forge many of the elements on the periodic table. How elemental nuclei mix within these enormous stars has a major impact on our understanding of their evolution prior to their explosion. It also represents the largest uncertainty for scientists studying their structure and evolution.


Measuring brain blood flow and activity with light
A new, noninvasive method for measuring brain blood flow with light has been developed by biomedical engineers and neurologists and used to detect brain activation. The new method, functional interferometric diffusing wave spectroscopy, or fiDWS, promises to be cheaper than existing technology and could be used for assessing brain injuries, or in neuroscience research.


Backyard chickens, rabbits, soybeans can meet household protein demand
In 2020, stores sold out of garden seed, coops and rabbit cages. Meat shortages led many to wonder what to eat for protein when supply chains are disrupted and some people turned to gathering eggs, raising animals and growing their own food. A team assessed backyard protein sources: They looked at how a typical household with a typical backyard can raise chickens, rabbits or soybeans to meet its protein needs.


Mechanism deciphered: How organic acids are formed in the atmosphere
The acidity of the atmosphere is increasingly determined by carbon dioxide and organic acids such as formic acid. The second of these impact the growth of clouds and pH of rainwater. But the chemical processes behind the formation of formic acid were not well understood. Researchers have now succeeded in filling this gap.


Domino-like crystallization of glass
Researchers have revealed the thermodynamics and kinetics that facilitate crystal growth in deeply supercooled liquids and glasses. Their insights will help people exploit this atypical crystal growth behavior to enhance glass stability and crystal quality for applications.


High genomic diversity is good news for California condor
The wild California condor population dropped to 22 before rescue and captive breeding allowed reintroduction into the wild. A new assembly of the complete genome of the bird reveals some inbreeding as a result, but overall high genomic diversity attesting to large populations of condors in the past, likely in the tens of thousands. Comparison to Andean condor and turkey vulture genomes reveals declines in their populations also, and lower genomic diversity than California condor.


A delicate balance: Learning new ways that gut microbes educate the immune system
An immune system that mistakes our good gut bacteria for an enemy can cause a dangerous type of inflammation in the intestines called colitis. An immune system that looks the other way while gut microbes spill past their assigned borders is equally dangerous. Understanding how the immune system learns to make a brokered peace with its microbial residents, called the microbiota, is therefore an important area of research.


New evidence for electron's dual nature found in a quantum spin liquid
New experiments provide evidence for a decades-old theory that, in the quantum regime, an electron behaves as if it is made of two particles: one particle that carries its negative charge and the other that gives it a magnet-like property called spin. The team detected evidence for this theory in materials called quantum spin liquids.


Ticking upward: Researcher studies rise of tick-borne diseases in Midwest
When a researcher heard from a former colleague at the Centers for Disease Control and Prevention that a 7-year-old girl had died from Rocky Mountain spotted fever as the result of a tick bite, he thought of his own daughter, also 7 years old at the time, and the potentially fatal danger posed to vulnerable populations by tick-borne diseases.


Better integrated circuits with glide symmetry
Engineers show that when serious line-to-line interference damages the performance of circuits, an alternating arrangement of glide and nonglide symmetric TLs can restore and guarantee signal accuracy.


COVID-19: Discovery of the mechanisms of short- and long-term anosmia
Scientists have determined the mechanisms involved in the loss of smell in patients infected with SARS-CoV-2 at different stages of the disease. They discovered that SARS-CoV-2 infects sensory neurons and causes persistent epithelial and olfactory nervous system inflammation.


Pandemic screen time tops 6 hours a day for some kindergartners
Kindergartners from low-income families spent more than six hours a day in front of screens during two early months of the COVID-19 pandemic, a small Ohio study suggests. That is nearly double the screen time found before the pandemic in similar children, according to other research.


COVID-19 is not influenza, but it offers lessons on beating it, say researchers
A study of the 2020 influenza figures from Canada, the United States, Australia and Brazil shows that there is a clear relationship between COVID-mitigation measures such as hand-washing, masking and social distancing and the spread of the annual flu, researchers report. They write that these preventive measures all but eliminated the flu in countries where it can kill tens of thousands of people a year, even as cases of COVID-19 soared.


The triple threat of coronavirus
Immense research efforts are invested in figuring out how the virus manages to mount an effective invasion while throwing the immune system off course. A new study reveals a multipronged strategy that the virus employs to ensure its quick and efficient replication, while avoiding detection by the immune system.


Fatigue, mood disorders associated with post-COVID-19 syndrome
Patients diagnosed with post-COVID-19 syndrome, also known as 'PCS,' 'COVID-19 long-haul syndrome' and 'Post-Acute Sequelae of SARS COV-2,' experience symptoms such as mood disorders, fatigue and perceived cognitive impairment that can negatively affect returning to work and resuming normal activities, according to a new study.


Parks not only safe, but essential during the pandemic, study finds
Parks played an important role for people seeking respite from the toll of social isolation during the pandemic, and according to new research, they did so without increasing the spread of COVID-19. The study looked at how people used 22 parks in Philadelphia and New York during the height of the pandemic and it found no strong correlation between park use and the number of confirmed cases in surrounding neighborhoods.


Urban traffic noise causes song learning deficits in birds
Traffic noise leads to inaccuracies and delays in the development of song learning in young birds. They also suffer from a suppressed immune system, which is an indicator of chronic stress. A new study shows that young zebra finches, just like children, are particularly vulnerable to the effects of noise because of its potential to interfere with learning at a critical developmental stage.


Evolutionary biologists discover mechanism that enables lizards to breathe underwater
A team of evolutionary biologists has shown that Anolis lizards, or anoles, are able to breathe underwater with the aid of a bubble clinging to their snouts. Some anoles are stream specialists, and these semi-aquatic species frequently dive underwater to avoid predators, where they can remain submerged for as long as 18 minutes. The researchers termed the process 'rebreathing' after the scuba-diving technology.


COVID-19 alters gray matter volume in the brain, new study shows
COVID-19 patients who receive oxygen therapy or experience fever show reduced gray matter volume in the frontal-temporal network of the brain, according to a new study. The study's findings demonstrate changes to the frontal-temporal network could be used as a biomarker to determine the likely prognosis of COVID-19 or evaluate treatment options for the disease.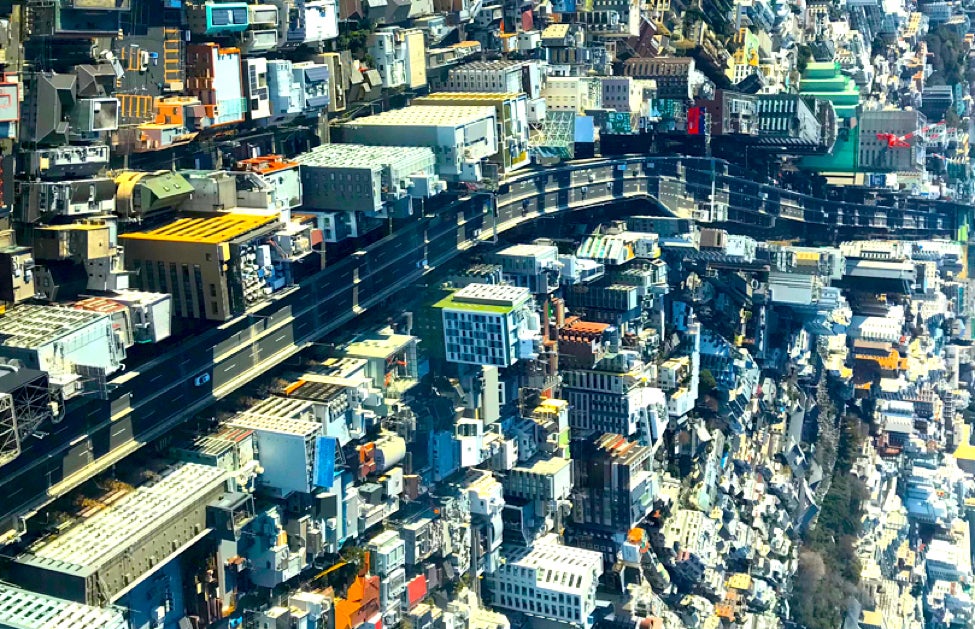 On a geological timescale, the emergence of the human "dataome" is like a sudden invasion by extraterrestrials, or an asteroid impact that precipitates a mass extinction -- Read more on ScientificAmerican.com


New approach to understanding our wellbeing
The ability to connect and feel a sense of belonging are basic human needs but new research has examined how these are determined by more than just our personal relationships. Psychologists highlight the importance of taking a wider approach to wellbeing and how it can be influenced by issues such as inequality and anthropogenic climate change.


Study: Drivers with shift work sleep disorder 3x more likely to be in crash
People who work nontraditional work hours, such as 11 p.m.-7 a.m., or the 'graveyard' shift, are more likely than people with traditional daytime work schedules to develop a chronic medical condition -- shift work sleep disorder -- that disrupts their sleep. According to researchers, people who develop this condition are also three times more likely to be involved in a vehicle accident.


Health status of vulnerable gopher tortoises revealed in Southeastern Florida
In previously unstudied gopher tortoise aggregations, researchers found that overall, 42.9 percent had circulating antibodies to an infectious bacterium that causes upper respiratory tract disease. Physical examination showed that 19.8 percent had clinical signs consistent with upper respiratory tract disease and 13.2 percent had some form of physical abnormality. None of the tortoises tested positive for Ranavirus or Herpesvirus, which represents important baseline data, since these viruses are


Making AI algorithms show their work
Artificial intelligence (AI) learning machines can be trained to solve problems and puzzles on their own instead of using rules that we made for them. But often, researchers do not know what rules the machines make for themselves. A new method quizzes a machine-learning program to figure out what rules it learned on its own and if they are the right ones.


How smartphones can help detect ecological change
Mobile apps like Flora Incognita that allow automated identification of wild plants cannot only identify plant species, but also uncover large-scale ecological patterns. This opens up new perspectives for rapid detection of biodiversity changes.


Untangling the brain: new research offers hope for Alzheimer's disease
In a new study, researchers investigate tangles in the brain -- pathologies not only characteristic of Alzheimer's but other neurodegenerative conditions as well. The research homes in on a particular protein known as Rbbp7, whose dysregulation appears linked to the eventual formation of tau protein tangles and the rampant cell death associated with Alzheimer's and other neurodegenerative diseases.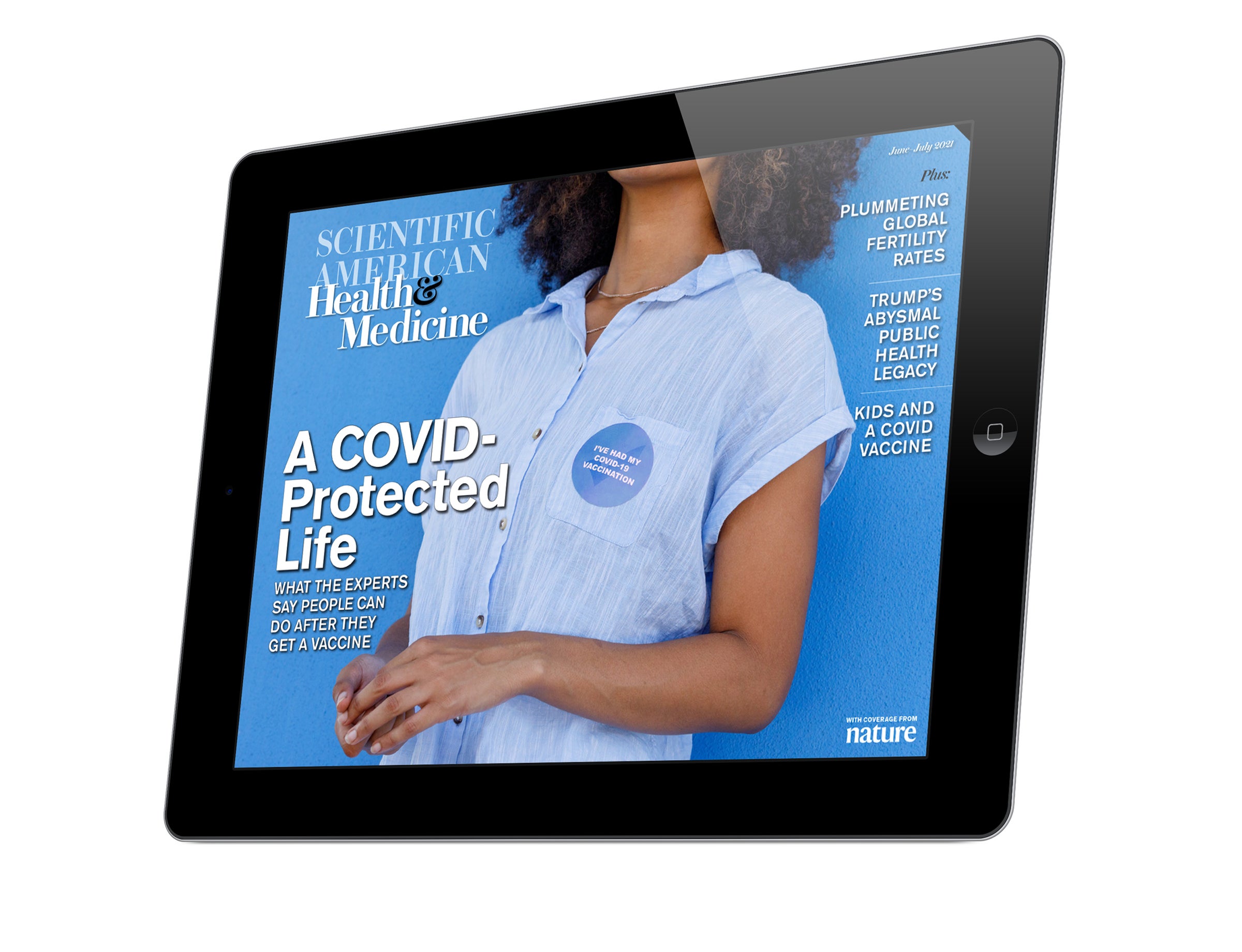 What the experts say people can do after they get a vaccine -- Read more on ScientificAmerican.com


New ebolavirus vaccine design seeks to drive stronger antibody defense
Scientists have unveiled a new Ebola virus vaccine design, which they say has several advantages over standard vaccine approaches for Ebola and related viruses that continue to threaten global health. In the new design copies of the Ebola virus outer spike protein, known as the glycoprotein, are tethered to the surface of a spherical carrier particle.


Scientists decode the 'language' of immune cells
Scientists have identified 'words' immune cells use to call up immune defense genes -- an important step toward understanding their language. The scientists also discovered that in an autoimmune disease, Sjögren's syndrome, two of these words are used incorrectly, activating the wrong genes and triggering the disease.


What does your voice say about you?
Everyone has at some point been charmed by the sound of a person's voice: but can we believe our ears? What can a voice really reveal about our character? Now an international research team has shown that people seem to express at least some aspects of their personality with their voice.


How widespread is lemur and fossa meat consumption?
A new study looks at the prevalence of human consumption of lemur and fossa (Madagascar's largest predator) in villages within and around Makira Natural Park, northeastern Madagascar, providing up-to-date estimates of the percentage of households who eat meat from these protected species.


Brain research gets a boost from mosquitoes
Scientists took a light-sensitive protein derived from mosquitoes and used it to devise an improved method for investigating the messages that are passed from neuron to neuron in the brains of mice.


Gold leaf could help diagnose viral infections in low-resource settings
Gold leaf -- gold metal hammered into thin sheets -- is used by artists and crafters to gild picture frames, artwork and clothing. Despite its luxurious appearance, the material is affordable and available at most craft stores. Now, researchers have developed gold leaf electrodes that, in combination with a CRISPR-based assay, could sensitively detect human papillomavirus (HPV) DNA in human samples. The method also could be modified to diagnose other viral infections.


Meditative practice and spiritual wellbeing may preserve cognitive function in aging
It is projected that up to 152 million people worldwide will be living with Alzheimer's disease (AD) by 2050. To date there are no drugs that have a substantial positive impact on either the prevention or reversal of cognitive decline. A growing body of evidence finds that targeting lifestyle and vascular risk factors have a beneficial effect on overall cognitive performance. A new review examines research that finds spiritual fitness, a new concept in medicine that centers on psychological and


People living with HIV more likely to get sick with, die from COVID-19
New research shows that individuals living with human immunodeficiency virus (HIV) and acquired immune deficiency syndrome (AIDS) -- an estimated 38 million worldwide, according to the World Health Organization -- have an increased risk of SARS-CoV-2 infection and fatal outcomes from COVID-19.


Focus on outliers creates flawed snap judgments
You enter a room and quickly scan the crowd to gain a sense of who's there - how many men versus women. How reliable is your estimate? Not very, according to new research. In an experimental study, researchers found that participants consistently erred in estimating the proportion of men and women in a group. And participants erred in a particular way: They overestimated whichever group was in the minority.


Efficiently smuggling drugs into cells
A new method called Progressive Mechanoporation makes it possible to mechanically disrupt the membranes of cells for a short time period and let drugs or genes inside cells. In this way, researchers can test new therapies more easily than before.


Peptide could allow medical marijuana to relieve pain without side effects
Many people live with chronic pain, and in some cases, cannabis can provide relief. But the drug also can significantly impact memory and other cognitive functions. Now, researchers have developed a peptide that, in mice, allowed THC, the main component of Cannabis sativa, to fight pain without the side effects.


Earthworms could help reduce antibiotic resistance genes in soil
Earthworms improve the soil by aerating it, breaking down organic matter and mineralizing nutrients. Now, researchers have dug up another possible role: reducing the number and relative abundance of antibiotic-resistance genes (ARGs) in soils from diverse ecosystems. These results imply that earthworms could be a natural, sustainable solution to addressing the global issue of antibiotic resistance, the researchers say.


How to thermally cloak an object
Can you feel the heat? To a thermal camera, which measures infrared radiation, the heat that we can feel is visible, like the heat of a traveler in an airport with a fever or the cold of a leaky window or door in the winter. Researchers report a theoretical way of mimicking thermal objects or making objects invisible to thermal measurements.


The most energetic earthquakes occur where oceanic plates submerge beneath continental plates during plate tectonics. Quakes in these subduction zone settings commonly carry the risk of triggering severe tsunamis. But when the earth shook with a moment magnitude of 8.1 near the northern Chilean city of Iquique on 1 April 2014, the resulting tsunami was relatively small. A unique seismological data set provides a possible explanation.


Intoxication brings strangers physically closer
In a study with pandemic-related implications, researchers report that strangers who consume alcohol together may keep their distance initially -- but draw physically closer as they become intoxicated.


Gene therapy restores immune function in children with rare immunodeficiency
An investigational gene therapy can safely restore the immune systems of infants and children who have a rare, life-threatening inherited immunodeficiency disorder, according to new research. The researchers found that 48 of 50 children who received the gene therapy retained their replenished immune system function two to three years later and did not require additional treatments for their condition, known as ADA-SCID.