International study supports dupilumab for treatment of moderate-to-severe asthma in children
In a late-stage clinical trial, the biologic agent dupilumab reduced the rate of severe asthma attacks and improved lung function and asthma control for children ages 6 to 11. The findings of the international multicenter Liberty Asthma VOYAGE trial supported approval of dupilumab for the treatment of moderate-to-severe asthma in this age group by the Food and Drug Administration in October.


Prescribing the abortion pill without restrictions is safe and effective, study finds
Abortion remains safe after Canada removed restrictions on the medical abortion pill mifepristone in November 2017, according to a new study. The study used comprehensive government health data to examine 315,000 abortions in Ontario between 2012 and 2020. An analysis showed no increase in abortion-related health complications following the removal of restrictions on mifepristone.


Sunshine may shield children, young adults from MS
Living in sunny locations and spending time outdoors may raise the risk for skin cancer, but a new study shows that in children and young adults, sun exposure may protect against multiple sclerosis. The study follows previous work by other researchers that has demonstrated an association between increased ultraviolet exposure in childhood and lower odds of adult MS.


The impact of drugs on gut microbes is greater than we thought
We are one of the most medicated generations of humans to live on our planet. Cardiometabolic diseases like type 2 diabetes, obesity, and coronary artery disease continue to increase in prevalence and together constitute the highest cause of mortality worldwide. Affected people often have to take multiple daily medications for months or even years. Researchers from the Bork group at EMBL Heidelberg, working together with a European consortium involving more than twenty European institutes, have


A new understanding of mental illness
The causes of psychiatric disorders are poorly understood. Now there is evidence that a wide range of early onset psychiatric problems (from depression, anxiety and addictions to dyslexia, bulimia, and ADHD) may be largely due to the combination of just three factors. The first is biological --i n the form of individual variability in the brain's dopamine reward pathway. The second is social -- and points to the important role of early childhood neglect or abuse. And the third is psychological--


Does air pollution reduce the benefits of physical activity on the brain?
A new study shows that people who do vigorous physical activities, like jogging or playing competitive sports, in areas with higher air pollution may show less benefit from that exercise when it comes to certain markers of brain disease. The markers examined in the study included white matter hyperintensities, which indicate injury to the brain's white matter, and gray matter volume. Larger gray matter volumes and smaller white matter hyperintensity volumes are markers of overall better brain he


Research reveals how aging cells can be an underlying cause of kidney damage
A study in mice has found that stress and tissue damage initiated by angiotensin II, a molecule that is known to increase blood pressure and stiffening in the linings of blood vessels, leads to cellular senescence, a process by which a cell ages and permanently stops dividing but does not die. Importantly, when the researchers eliminated senescent cells from the mice, tissues returned to a normal state in spite of a continued infusion of angiotensin II.


Coping with schizophrenia, when emotions can be too much
Psychologists have revealed a surprising finding that could help those who struggle with schizophrenia: While people with the illness tend to manage low-level negative emotions, they struggle to do so as those negative emotions increase.


ESO telescope images planet around most massive star pair to date
The European Southern Observatory's Very Large Telescope (ESO's VLT) has captured an image of a planet orbiting b Centauri, a two-star system that can be seen with the naked eye. This is the hottest and most massive planet-hosting star system found to date, and the planet was spotted orbiting it at 100 times the distance Jupiter orbits the Sun. Some astronomers believed planets could not exist around stars this massive and this hot -- until now.


Breast cancer classified into 12 unique biological groups
Researchers have demonstrated a major step forward in melding two key methods for studying breast cancer: one by genetic analysis and the second by looking at the architecture of cells, or their pathology. Using The Cancer Genome Atlas Breast Cancer Data set, they developed classification method that divides breast cancers into 12 distinct biological groups. This could aid future research efforts and enable faster translation of molecular findings into the pathology lab for clinical use, they re


Tau and PQBP1: Protein interaction induces inflammation in the brain
Researchers have clarified the relationship between the intracellular receptor PQBP1 and the structural protein Tau, which is dysregulated in neurodegenerative diseases such as Alzheimer's disease. Tau was found to interact with PQBP1 in immune cells of the brain, which led to activation of the inflammatory cGAS-STING pathway. PQBP1 may represent a potential target for the development of therapeutics to treat Tau-mediated neurodegenerative diseases.


Baleens read like a whale's history book
Chemically analyzing sequential samples from the baleen of dead whales makes it possible to read not only the history of the diet, but also the migration route of the animals. In a new study, researchers present their results of a novel way of analyzing nitrogen isotopes in animal tissue.


Soft tissue destruction and lower back pain
Back pain affects many people at some point in their lives, and a common cause is damage to the squishy discs or flexible, rubbery tissues of the spine. However, observing this damage at an early stage is difficult with current imaging methods. Now, researchers report they can see microscopic soft tissue destruction in animal spines by targeting denatured collagen with fluorescent molecules.


New findings about cluster headaches
Debilitating cluster headaches commonly begin in childhood, but patients are not typically diagnosed until they are adults, according to new research.


Study outlines ways to help children learn forgiveness
A recent study suggests that teaching children to understand other people's perspectives could make it easier for them to learn how to forgive other people. The study also found that teaching children to make sincere apologies can help them receive forgiveness from others.


Devising new meat alternatives with 3D printing — and cocoa butter
No longer just a dream of vegetarians and vegans, fake meat is becoming more widely available in grocery stores and restaurants. And more options are almost certainly on the way. One team has now developed a new combination of plant-based ingredients tailored for 3D printing meat alternatives. Their most successful recipes required an odd-sounding addition: cocoa butter, derived from cocoa beans of chocolate fame.


Early warning signals could help monitor disease outbreaks
New research suggests early warning signals (EWSs) could help in the monitoring of disease outbreaks, such as COVID-19. The study found warnings could be detected weeks earlier than any rapid increase in cases. The findings could help governments and policy makers improve the accuracy of their decisions and allow timely interventions if needed.


Guidelines may promote over-diagnosis of cow's milk allergy in infants, study finds
International guidelines developed to help doctors diagnose cow's milk allergy may lead to over-diagnosis, according to new research. The study found that three-quarters of infants have two or more symptoms at some point in the first year of life which guidelines say may be caused by cow's milk allergy, yet the condition only affects one in 100.


Impaired-driver sensor could pave the way for safer vehicles
The bipartisan infrastructure bill recently signed into law by President Joe Biden includes a requirement for automakers to install driver monitoring systems that detect intoxicated or impaired drivers. Current systems rely on cameras, which have limitations. Now, researchers have made heat-resistant, pressure-detecting sensors that, when attached to seats, can tell whether a driver is drowsy or has a sudden illness, signaling a future smart car to take action.


Fleshing out the bones of Quetzalcoatlus, Earth's largest flier ever
Though discovered more than 45 years ago, fossils of Earth's largest flying animal, Quetzalcoatlus, were never thoroughly analyzed. Now, a scientific team provides the most complete picture yet of this dinosaur relative, its environment and behavior. The pterosaur, with a 40-foot wingspan, walked with a unique gait, but otherwise filled a niche much like herons today. The researchers dispel ideas that it ate carrion and walked like a vampire bat.


Wearable sensor measures airborne nicotine exposure from e-cigarettes
Some studies have shown that nicotine, an addictive substance in electronic cigarettes, increases the risk of cardiovascular and respiratory disorders. But to get a full understanding of its potential health effects, a real-time nicotine monitoring device is needed. Such a device could also help vapers -- as well as non-vapers who encounter second-hand smoke -- measure their exposure. Now, researchers report that they have developed a battery-free, wearable device that could accomplish this task


CRISPR/Cas9 gene editing boosts effectiveness of ultrasound cancer therapy
Sonodynamic therapy uses ultrasound in combination with drugs to release harmful reactive oxygen species (ROS) at the site of a tumor. However, the treatment isn't very effective because cancer cells can activate antioxidant defense systems to counteract it. Now, researchers have breached these defenses with CRISPR/Cas9 gene editing, allowing sonodynamic therapy to effectively shrink tumors in a mouse model of liver cancer.


Wastewater helps decipher the popularity of new synthetic drugs
Over the years, hundreds of new synthetic drugs that mimic the effects of illegal and legal substances have emerged. The underground nature of each drug's development and distribution makes its international popularity hard to track. Now, using wastewater from the days near the 2021 New Year holiday, researchers report an increased international usage of some synthetic drugs, including eutylone and 3-methylmethcathinone (3-MMC) compared to the previous year.


Future snowmelt could have costly consequences on infrastructure
Researchers took a closer look at previous studies with snowmelt predictions, and because geographical areas respond differently to climate change, they found future snowmelt incidences could vary greatly by the late 21st century. Snowmelt could decrease over the continental U.S. and southern Canada but increase in Alaska and northern Canada resulting in larger flooding vulnerabilities and possibly causing major societal and economic consequences including costly infrastructure failures.


Avoiding blackouts with clean, renewable energy
Study analyzes grid stability under a scenario in which wind, water and solar energy sources plus storage power 100% of U.S. energy needs for all purposes. It finds that blackouts can be avoided with short-duration batteries while lowering energy costs, creating jobs, improving people's health, and reducing land requirements.


Researchers say it's time to clean up the US Clean Water Act
While the Clean Water Act successfully regulated many obvious causes of pollution, such as the dumping of wastewater, it's done less to limit more diffuse types of pollution, such as 'nonpoint source pollution' that includes agricultural runoff from fields and urban stormwater from buildings, paved surfaces and yards -- says a new study.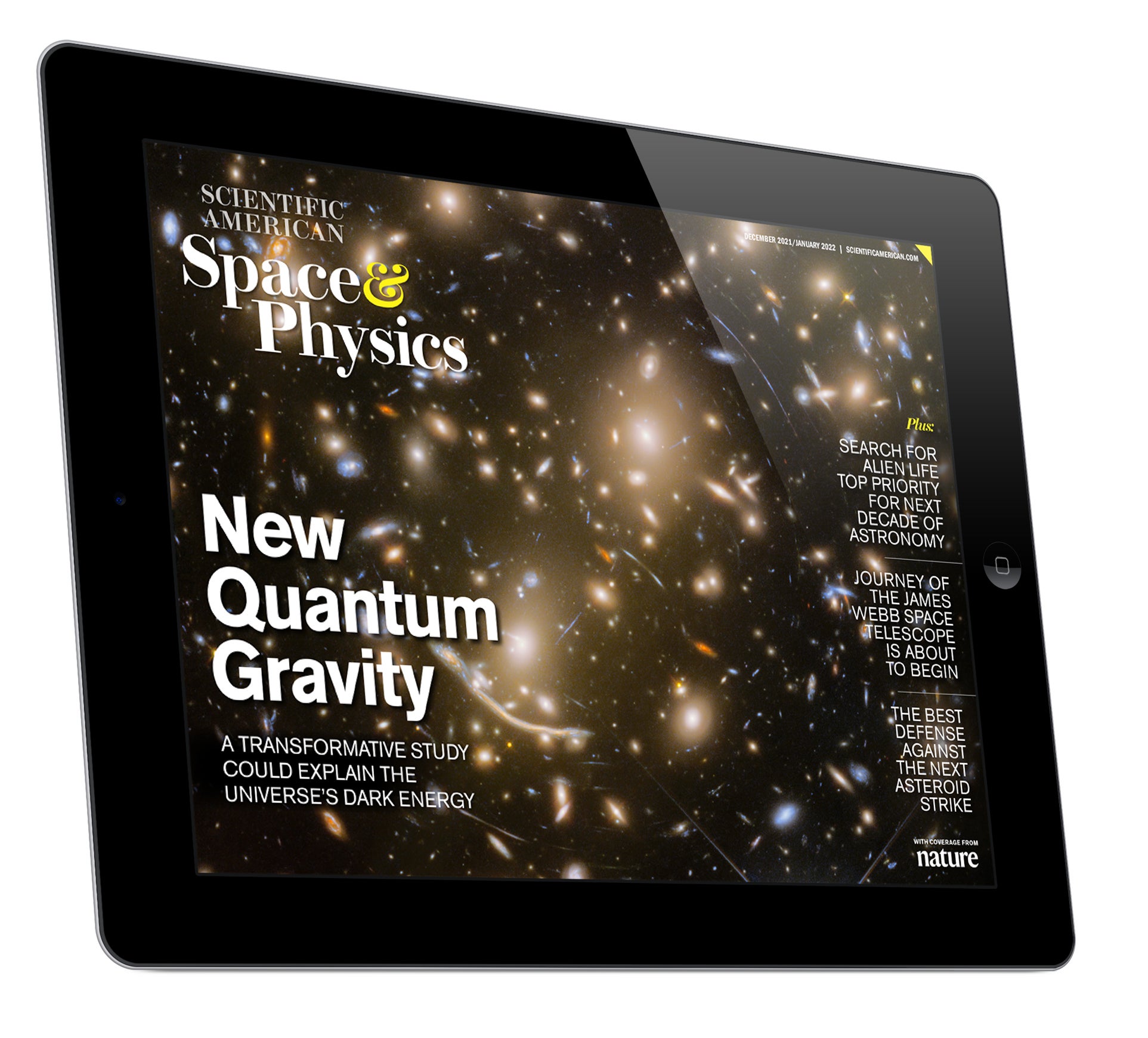 -- Read more on ScientificAmerican.com


Unprecedented three-dimensional X-ray microscope methodology to image plants at cellular resolution
Measuring plant phenotypes, a term used to describe the observable characteristics of an organism, is a critical aspect of studying and improving economically important crops. Phenotypes central to the breeding process include traits like kernel number in corn, seed size in wheat, or fruit color in grape. These features are visible to the naked human eye but are in fact driven by microscopic molecular and cellular processes in the plant. Using three-dimensional (3D) imaging is a recent innovatio


Engineers discover what makes a tree-killing fungus so hard to put down
Armillaria ostoyae is a gnarly parasitic fungus with long black tentacles that spread out and attack vegetation. Not much was known about what makes fungus so hard to kill -- until now. A team of researchers has been studying the defense mechanism of the tree fungus to better understand what makes it so hearty.


Researchers develop an antibody-drug delivery system
Researchers have developed the first metal-organic framework (MOFs) antibody-drug delivery system that has the potential to fast-track potent new therapies for cancer, cardiovascular and autoimmune diseases.


Self-administered cognition test predicts early signs of dementia sooner
Many people experience forgetfulness as they age, but it's often difficult to tell if these memory issues are a normal part of aging or a sign of something more serious. A new study finds that a simple, self-administered test can identify the early, subtle signs of dementia sooner than the most commonly used office-based standard cognitive test.


Neurotoxin from a black widow spider examined
Although many people lose their nerve and panic when they see a spider, only very few of the creatures are actually dangerous. The black widow, however, is a force to be reckoned with: it catches its prey by means of nerve poison -- to be precise, latrotoxins (LaTXs). Researchers have now investigated the substance -- also with a view to medical applications.


Link between long-term exposure to air pollution and fatty liver disease shown
Metabolic-associated fatty liver disease (MAFLD) is a growing global health challenge and poses a substantial economic burden. A large-scale epidemiologic study has identified links between long-term exposure to ambient air pollution and MAFLD. These links are exacerbated by unhealthy lifestyles and the presence of central obesity, report scientists.


Stress makes life's clock tick faster: Chilling out slows it down
Scientists in recent years have developed ways to measure biological age by tracking chemical changes in DNA that occur naturally as people age but occur at different times in different people. These so-called 'epigenetic clocks' have proved to be better predictors of lifespan and health than chronological age. In a new study, Yale researchers used one such clock, appropriately named "GrimAge," to ask two questions: How much does chronic stress accelerate that biological clock? And are there way


Terrain, weather can predict wild pig movements
Managing the United States' growing wild pig population has become a significant challenge over the past few decades, but new research may help landowners and government agencies fine-tune their strategies for limiting crop and property damage caused by the animals.


Oops! You did it again; new test predicts if impulsivity is pathological
If you can't stop saying or doing things that you later regret, here's a diagnostic test for you: Researchers have pioneered a way to better determine when acting on one's worst impulses verges on pathological. Turns out, acting more recklessly when your emotions run high can be correlated with how fast you react to stimulating visuals, especially disturbing ones.


CRISPRing the microbiome is just around the corner
CRISPR is widely used to target specific cell types, but only one at a time. Researchers have now developed methods to edit genes in multiple organisms within a diverse community of microbes simultaneously, a first step toward editing microbiomes such as those in the gut or on plants. One method assesses which microbes are editable; a second adds genes with a barcode that allows scientists to insert, track and assess insertion efficiency and specificity.