Antidepressant harms baby neurons in lab-grown 'mini-brains'
Researchers have demonstrated the use of stem-cell-derived 'mini-brains' to detect harmful side effects of a common drug on the developing brain. Mini-brains are miniature human brain models, developed with human cells and barely visible to the human eye, whose cellular mechanisms mimic those of the developing human brain.


Earliest interbreeding event between ancient human populations discovered
A new study documented the earliest known interbreeding event between ancient human populations -- a group known as the 'super-archaics' in Eurasia interbred with a Neanderthal-Denisovan ancestor about 700,000 years ago. The event was between two populations more distantly related than any other recorded. The authors proposed a revised timeline for human migration out of Africa and into Eurasia. The method for analyzing ancient DNA provides a new way to look farther back into the human lineage.


Frozen bird turns out to be 46,000-year-old horned lark
Scientists have recovered DNA from a well-preserved horned lark found in Siberian permafrost. The results can contribute to explaining the evolution of sub species, as well as how the mammoth steppe transformed into tundra, forest and steppe biomes at the end of the last Ice Age.


A little good is good enough -- excuses and 'indulgence effects' in consumption
Ecofriendly materials, produced under good work conditions -- convincing arguments for most of us. But how do consumers really weigh compliance with such ethical standards? Not as much as they think: Researchers used an example from textile industry to demonstrate that customers unconsciously use a single ethical aspect as an excuse for less moral behavior regarding other aspects. They report about these 'indulgence effects' and their significance in a recent article.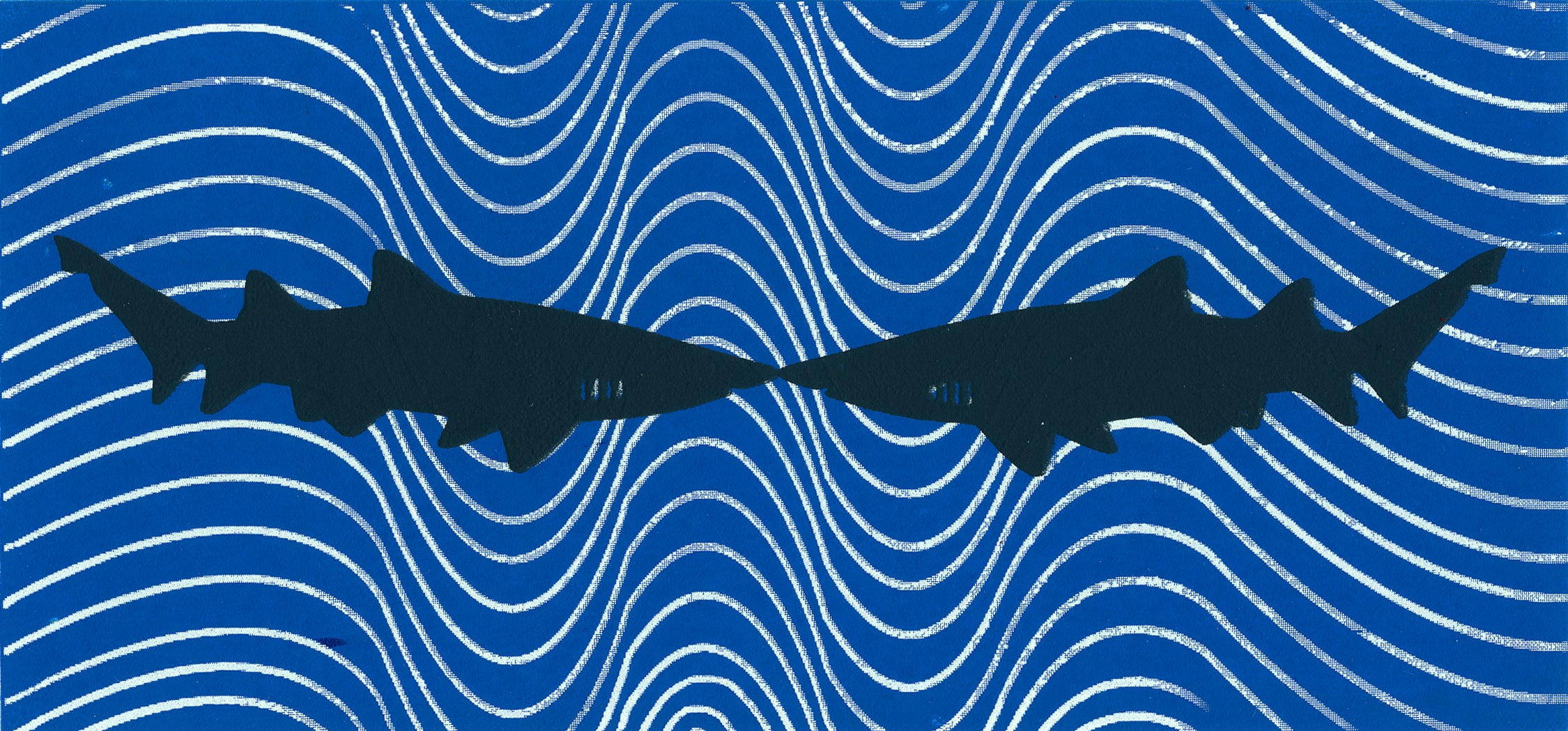 Species across the globe have been forced to adapt to humans' effects on the environment. An upcoming book illustrates some unexpected examples of this dynamic -- Read more on ScientificAmerican.com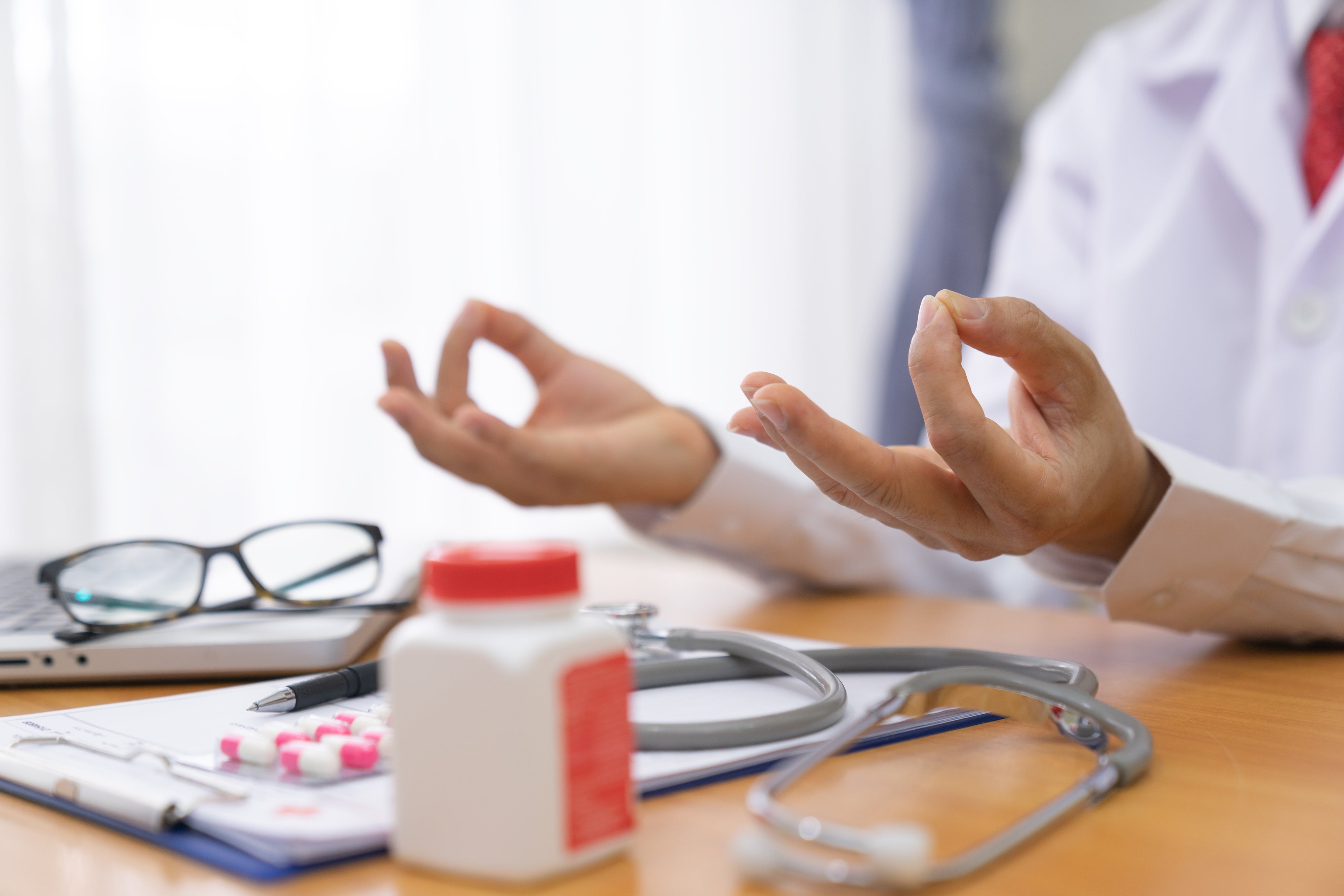 What a doctor learned from a chaplain -- Read more on ScientificAmerican.com


New method to isolate atomic sheets and create new materials
Researchers have invented a new method -- using ultraflat gold films -- to disassemble vdW single crystals layer by layer into monolayers with near-unity yield and with dimensions limited only by bulk crystal sizes. The monolayers have the same high quality as those created by conventional 'Scotch tape' exfoliation, but are roughly a million times larger. They can be assembled into macroscopic artificial structures, with properties not easily created in conventionally grown bulk crystals.


Origins of immune system mapped, opening doors for new cancer immunotherapies
A first cell atlas of the human thymus gland could lead to new immune therapies to treat cancer and autoimmune diseases. Researchers mapped thymus tissue through the human lifespan to understand how it develops and makes vital immune cells called T cells. In the future, this information could help researchers to generate an artificial thymus and engineer improved therapeutic T cells.


For 'blade runners' taller doesn't necessarily mean faster
The governing body for the Paralympics recently lowered the allowable height for sprinters who use prosthetic legs, or blades, during competition. The rules are based on the assumption that the taller you are the faster you run. But a new study has found otherwise.


DNA from ancient packrat nests helps unpack Earth's past
New work shows how using next-generation DNA sequencing on ancient packrat middens -- nests made out of plant material, fragments of insects, bones, fecal matter, and urine -- could provide ecological snapshots of Earth's past. The study may pave the way for scientists to better understand how plant communities -- and possibly animals, bacteria, and fungi as well -- will respond to human-caused climate change.


How newborn stars prepare for the birth of planets
Astronomers used two of the most powerful radio telescopes in the world to create more than three hundred images of planet-forming disks around very young stars in the Orion Clouds. These images reveal new details about the birthplaces of planets and the earliest stages of star formation.


Risk of coronavirus importation in Africa
Egypt, Algeria and Republic of South Africa are the African countries most at risk for coronavirus COVID-19 importation in the continent, due to high air traffic with the contaminated Chinese provinces. But these countries are also among the best equipped on the continent to quickly detect and deal with new cases. In other African countries, the risk of importation is lower, but health organization deficiencies raise concerns about rapid spread.


A better pregnancy test for whales
To determine whale pregnancy, researchers have relied on visual cues or hormone tests of blubber collected via darts, but the results were often inconclusive. Research points to a weakness of previous testing and evaluation methods and provides a new hormone testing regime that offers better results.


18-hour year planet on edge of destruction
Astronomers from the University of Warwick have observed an exoplanet orbiting a star in just over 18 hours, the shortest orbital period ever observed for a planet of its type.


Curing genetic disease in human cells
Scientists show for the first time that a newer type of CRISPR, called base-editing, can safely cure cystic fibrosis in stem cells derived from patients.


Fifty years of data show new changes in bird migration
A growing body of research shows that birds' spring migration has been getting earlier and earlier in recent decades. New research on Black-throated Blue Warblers, a common songbird that migrates from Canada and the eastern US to Central America and back every year, uses fifty years of bird-banding data to add another piece to the puzzle, showing that little-studied fall migration patterns have been shifting over time as well.


Cell biology: How to keep the nucleus clean
RNA turnover in the nuclei of eukaryotic cells is controlled by the RNA exosome aided by numerous cofactors. Researchers at now show how two major nuclear exosome cofactors recognize their RNA targets to keep a clean nuclear environment. This is important for the health of our cells - and thus humans.


'Wood' you like to recycle concrete?
Scientists studied a method for recycling unused concrete with wood fibers. They found the conditions that produce new building materials with bending strength even greater than the original concrete. This work may help reduce the CO2 emissions associated with manufacturing new concrete.


While InSight's seismometer has been patiently waiting for the next big marsquake to illuminate its interior and define its crust-mantle-core structure, two scientists, have built a new compositional model for Mars. They used rocks from Mars and measurements from orbiting satellites to predict the depth to its core-mantle boundary, some 1,800 km beneath the surface and have been able to suggest that its core contains moderate amounts of sulfur, oxygen and hydrogen as light elements.


New artificial intelligence algorithm better predicts corn yield
With some reports predicting the precision agriculture market will reach $12.9 billion by 2027, there is an increasing need to develop sophisticated data-analysis solutions that can guide management decisions in real time. A new study offers a promising approach to efficiently and accurately process precision agricultural data.


Water reuse could be key for future of hydraulic fracturing
Enough water will come from the ground as a byproduct of oil production from unconventional reservoirs during the coming decades to theoretically counter the need to use fresh water for hydraulic fracturing operations in many of the nation's large oil-producing areas. While other industries might want to recycle some of that water for their own needs, water quality issues and the potential costs involved may be prohibitive.


Beyond the brim, Sombrero Galaxy's halo suggests turbulent past
These latest Hubble observations of the Sombrero galaxy indicate only a tiny fraction of older, metal-poor stars in the halo, plus an unexpected abundance of metal-rich stars. Past major galaxy mergers are a possible explanation, though the stately Sombrero shows none of the messy evidence of a recent merger of massive galaxies.


New discovery has important implications for treating common eye disease
Scientists have made an important discovery with implications for those living with a common, debilitating eye disease (age-related macular degeneration, AMD) that can cause blindness. They have discovered that the molecule TLR2, which recognises chemical patterns associated with infection in the body, also seems to play an important role in the development of retinal degeneration. When TLR2 is removed in model systems, a degree of protection is conferred.


Scientists develop safer lead-based perovskite solar cell
Researchers are reporting on a potential breakthrough in the development of hybrid perovskite solar cells. The scientists developed a technique to sequester the lead used to make perovskite solar cells and minimize potential toxic leakage.


Illuminating interactions between decision-making and the environment
Employing a game theory model, researchers demonstrate how strategic decisions influence the environment in which those decisions are made, alterations which in turn influence strategy. Their analysis, which identifies how incentives can tip a strategy from one extreme to another, applies to fields as diverse as fisheries dynamics to climate change policy.


Methane emitted by humans vastly underestimated
Researchers measured methane levels in ancient air samples and found that scientists have been vastly underestimating the amount of methane humans are emitting into the atmosphere via fossil fuels. The researchers indicate that reducing fossil fuel use is a key target in curbing climate change.


10,000 times faster calculations of many-body quantum dynamics possible
How an electron behaves in an atom, or how it moves in a solid, can be predicted precisely with the equations of quantum mechanics. These theoretical calculations agree with the results from experiments. But complex quantum systems, which contain many electrons or elementary particles can currently not be described exactly. A team has now developed a simulation method, which enables quantum mechanical calculations up to around 10,000 times faster than previously possible.


Scientists develop open-source software to analyze economics of biofuels, bioproducts
Perennial grasses can be converted into everything from ethanol to bioplastics, but it's unclear which bioproducts hold the greatest potential. BioSTEAM, a new open-source simulation software package in Python gives scientists, engineers, biotechnology companies, and funding agencies a fast, flexible tool to analyze the economics of producing different biofuels and bioproducts -- in a matter of seconds.


Earthquakes disrupt sperm whales' ability to find food
Scientists studying sperm whales have discovered earthquakes affect their ability to find food for at least a year. The research is among the first to examine the impact of a large earthquake on a population of marine mammals, and offers new insight into how top predators such as sperm whales react and adapt to a large-scale natural disturbance.


Long-lasting and precise dosing of medication
Using a mixture of oil droplets and hydrogel, medical active agents can be not only precisely dosed, but also continuously administered over periods of up to several days. The active agents inside the droplets are released at a constant rate, decreasing the risk of over- or underdosage.


Wasp Nests Help Date Aboriginal Art
Art created by Australian Aboriginal people used organic carbon-free pigments, but wasp nests above or below the art can be used for radiocarbon dating that supplies boundaries for the age of... -- Read more on ScientificAmerican.com


Highly sensitive sensors show promise in enhancing human touch
People rely on a highly tuned sense of touch to manipulate objects, but injuries to the skin and the simple act of wearing gloves can impair this ability. Scientists report the development of a new tactile-enhancement system based on a highly sensitive sensor. The sensor has remarkable sensitivity, allowing the wearer to detect the light brush of a feather. This crack-based sensor was inspired by a spider's slit organ.


'Flapping wings' powered by the sun
In ancient Greek mythology, Icarus' wax wings melted when he dared to fly too close to the sun. Now, researchers have made artificial wings that are actually powered by the sun. The tiny wings, which can flap even faster than those of butterflies, could someday be used in robots or devices for solar energy harvesting, the researchers say.


Dog domestication during ice age
Analysis of Paleolithic-era teeth from a 28,500-year-old fossil site in the Czech Republic provides supporting evidence for two groups of canids -- one dog-like and the other wolf-like - with differing diets, which is consistent with the early domestication of dogs.


Earth's glacial cycles enhanced by Antarctic sea-ice
A 784,000 year climate simulation suggests that Southern Ocean sea ice significantly reduces deep ocean ventilation to the atmosphere during glacial periods by reducing both atmospheric exposure of surface waters and vertical mixing of deep ocean waters; in a global carbon cycle model, these effects led to a 40 ppm reduction in atmospheric CO2 during glacial periods relative to pre-industrial level, suggesting how sea ice can drive carbon sequestration early within a glacial cycle.


Creating custom light using 2D materials
Making artificial structures that emit light tailored to our specific needs is an even more attractive proposition. However, light emission in a semi-conductor only occurs when certain conditions are met. Researchers have discovered an entire class of two-dimensional materials that are the thickness of one or a few atoms. When combined together, these atomically thin crystals are capable of forming structures that emit customizable light in the desired color.


Unexpected insights into the dynamic structure of mitochondria
As power plants and energy stores, mitochondria are essential components of almost all cells in plants, fungi and animals. Until now, it has been assumed that these functions underlie a static structure of mitochondrial membranes. Researchers have now discovered that the inner membranes of mitochondria are not static, but constantly change their structure every few seconds in living cells.


A new way to assess male fertility
Current tests for male fertility include measuring the concentration and motility of spermatozoa. However, other characteristics of sperm, such as their ability to follow a chemical trail to the egg, can influence the likelihood of fertilization. Now, researchers have devised a quick and convenient microfluidic chip to assess this chemotactic response of spermatozoa, which could help provide a more complete picture of a man's fertility.


How too much fluoride causes defects in tooth enamel
Exposing teeth to excessive fluoride alters calcium signaling, mitochondrial function, and gene expression in the cells forming tooth enamel -- a novel explanation for how dental fluorosis, a condition caused by overexposure to fluoride during childhood, arises.


New world record for conversion of solar energy to electricity using quantum dots
Researchers have set a world record for the conversion of solar energy to electricity via the use of tiny nanoparticles called 'quantum dots'. The technology has a huge range of potential applications, including the possibility to use it as a flexible, transparent skin to power cars, planes, homes and wearable technology.


Cobalt supply can meet demand for electric vehicle and electronics batteries
Greater use of electric vehicles might be good for the environment, but further growth hinges on continued availability of critical battery components such as cobalt. Cell phones and other electronics also depend on the element's availability. Supplies of the metal are adequate in the short term, but shortages could develop down the road if refining and recycling aren't ramped up or made more efficient, according to new research.


Most natural and artificial surfaces are rough: metals and even glasses that appear smooth to the naked eye can look like jagged mountain ranges under the microscope. There is currently no uniform theory about the origin of this roughness despite it being observed on all scales, from the atomic to the tectonic. Scientists suspect that the rough surface is formed by irreversible plastic deformation that occurs in many processes of mechanical machining of components such as milling.