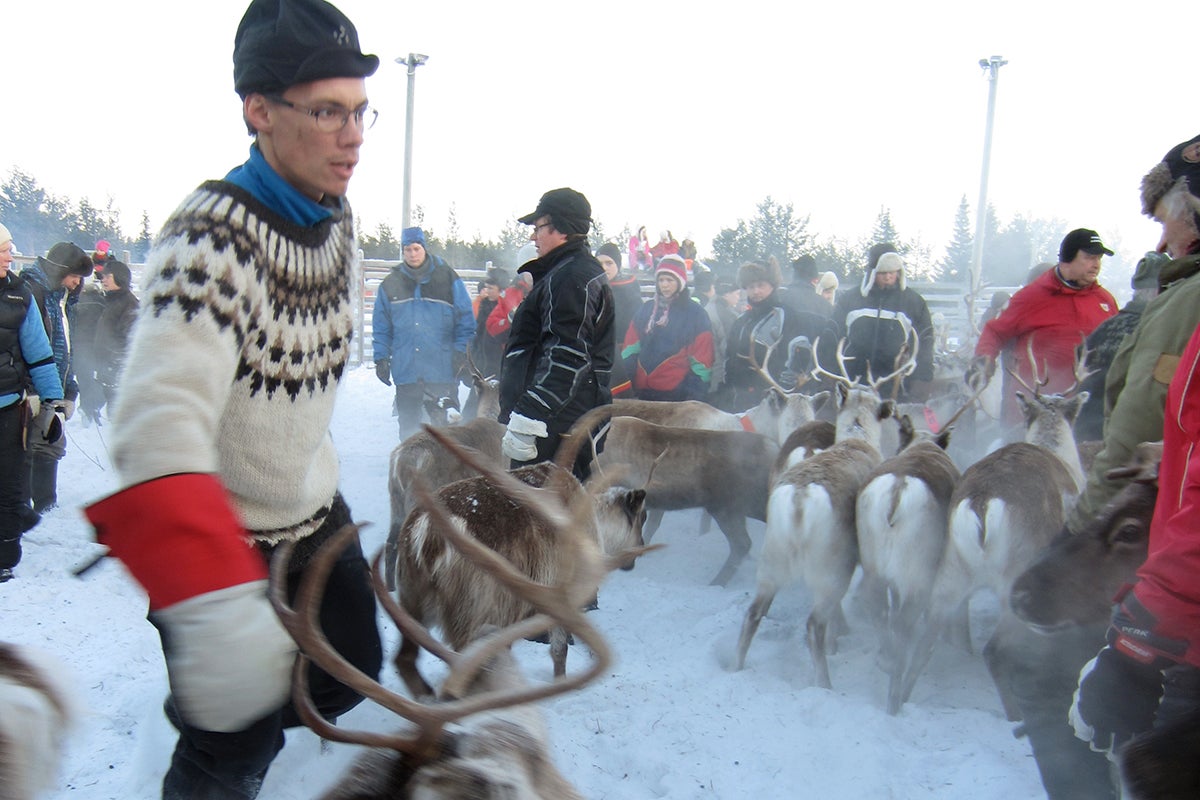 Scandinavia's Sami people, who had herded reindeer for generations, had never been protesters. Until now -- Read more on ScientificAmerican.com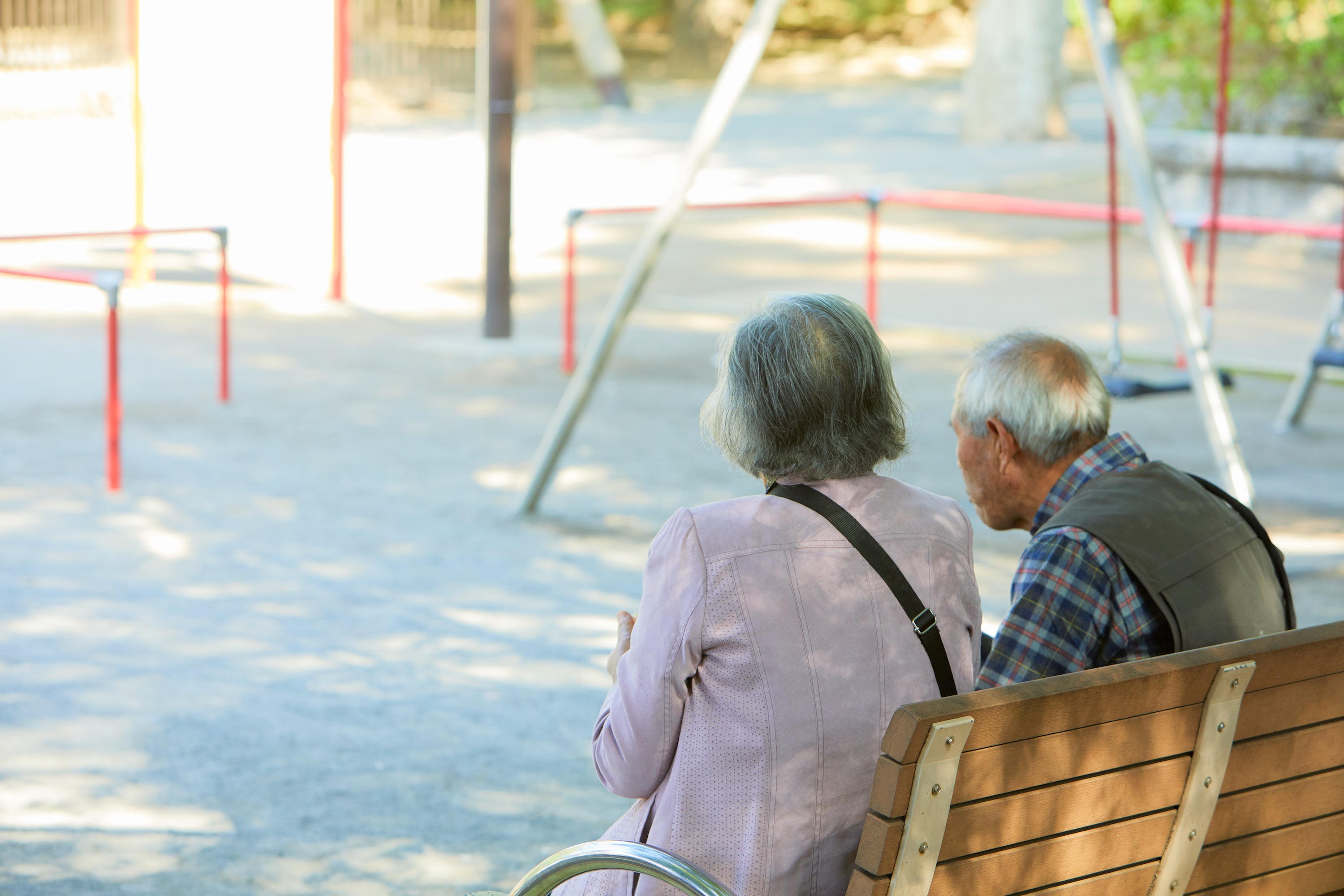 In traditional Vietnamese culture, the very question is virtually taboo -- Read more on ScientificAmerican.com


Astronomers Catch Water Erupting from Plumes on Jupiter's Icy Moon Europa
Subsurface water on Jupiter's moon Europa is one place where humans plan to search for life. This artist's concept shows a massive plume of underground water erupting from the moon's surface. (Credit: NASA/ESA/K. Retherford/SWRI) Jupiter's moon Europa has an icy shell that conceals a liquid water ocean. Now, scientists have made the first direct measurement of water vapor in Europa's atmosphere. It's the best evidence yet for a water plume erupting from the moon's surface. ...


New Study Estimates How Many Children in Europe Were Born From Adultery
(Credit: Tomsickova Tatyana/Shutterstock) A new study takes a look at the rates of extramarital childbirth in Europe over the past 500 years. This includes children born as the result of adultery — and, spoiler, it's much lower than you probably think. The study, published in Current Biology, used genetic and historical data to estimate how often parents had children outside their primary relationship over the past 500 years in Belgium, the Netherlands and Luxembourg. T...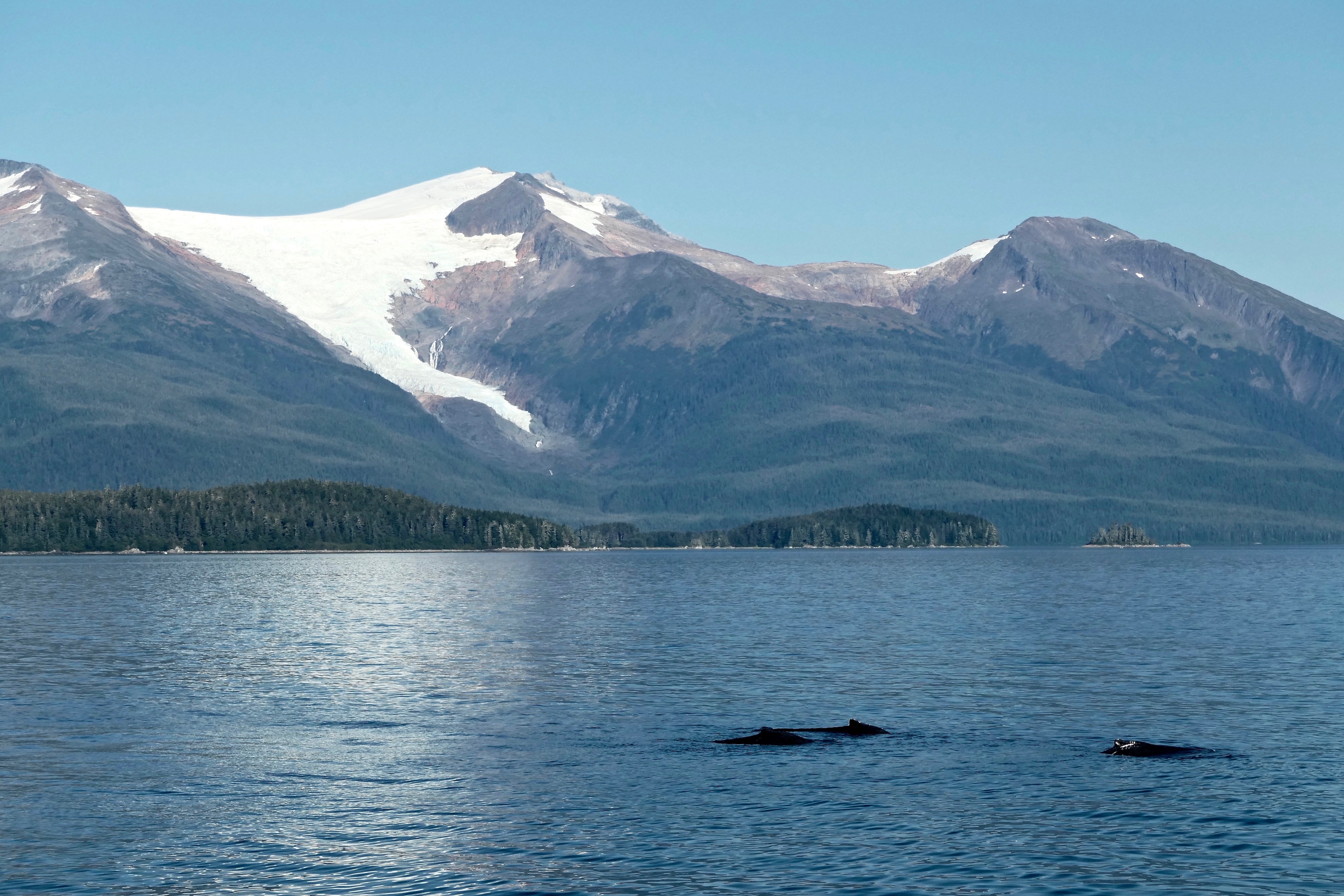 The progressive loss of sea ice in summer has serious implications for animals and for indigenous people -- Read more on ScientificAmerican.com


The difference between an expert's brain and a novice's
In learning new tasks, neuron networks in the brain of mice become more refined and selective. Charting changes in neural activity can help inform the design of better computational models for understanding decision making and cognition.


Nitrous oxide levels are on the rise
Nitrous oxide is a greenhouse gas and one of the main stratospheric ozone depleting substances on the planet. According to new research, we are releasing more of it into the atmosphere than previously thought.


Skull study suggests pre-humans weren't as bright as modern apes
Washington (UPI) Nov 13, 2019 New research suggests it wasn't superior intelligence that set our earliest pre-human ancestors, like Australopithecus, apart from apes. For the study, scientists analyzed holes in the skull that allow the passage of supply arteries to the brain, calculating blood flow to the cognitive part of the brain. Researchers calibrated their estimates using humans and other mammal models, and th


The ways astronauts prep for spaceflight could benefit cancer patients, say researchers
Washington DC (SPX) Nov 18, 2019 During spaceflight, astronauts experience similar physical stress as cancer patients undergoing treatments such as chemotherapy, immunotherapy, and targeted therapy. In a commentary published November 14 in the journal Cell, researchers suggest that by mimicking a NASA astronaut's schedule of exercising before, during, and after a mission, cancer patients could reduce the long-term impact their


Space-based radar suggests North Korean nuke equivalent to '17 Hiroshimas'
London, UK (SPX) Nov 15, 2019 North Korea withdrew from the Treaty on the Non-Proliferation of Nuclear Weapons in 2003. It subsequently developed nuclear weapons, with five underground nuclear tests culminating in a suspected thermonuclear explosion (a hydrogen bomb) on 3 September 2017. Now a team of scientists, led by Dr K. M. Sreejith of the Space Applications Centre, Indian Space Research Organisation (ISRO), have used s


The forests of the Amazon are an important carbon sink
The world's tropical forests store huge quantities of carbon in their biomass and thus constitute an important carbon sink. However, current estimates of the amount of carbon dioxide stored in tropical forests of the Amazon vary largely. Scientists have developed an approach that uses recent satellite data to provide much more precise estimates of the amount of biomass in tropical forests than in the past.


Foam offers way to manipulate light
Scientists have shown that a type of foam long studied by scientists is able to block particular wavelengths of light, a coveted property for next-generation information technology that uses light instead of electricity.


Side effects mild, brief with single antidepressant dose of intravenous ketamine
Researchers found that a single, low-dose ketamine infusion was relatively free of side effects for patients with treatment-resistant depression. Widespread off-label use of intravenous subanesthetic-dose ketamine has raised concerns about side effects, especially given its history as a drug of abuse. The most common short-term side effect of the rapid-acting treatment was 'feeling strange or loopy.'


Possible new treatment strategy against progeria
Progeria is a very rare disease that affects about one in 18 million children and results in premature aging and death in adolescence from complications of cardiovascular disease. In a study on mice and human cells, researchers have identified how antisense oligonucleotide therapies could be used as a new possible treatment option for the disease.


Teens with heart disease improve exercise capacity in large clinical trial
The largest-ever clinical trial of a medication for pediatric cardiology patients found that an oral drug significantly improved exercise capacity in adolescent patients with severe, congenital single-ventricle heart defects. A study leader says the physiologic benefits represent a milestone in the care of those who have undergone the Fontan procedure, a palliative operation for single-ventricle disease.


SpaceX Crew Dragon releases photos of emergency escape engines test
Cape Canaveral FL (Sputnik) Nov 15, 2019 SpaceX fired up the engines on its new passenger spacecraft, the Crew Dragon, during a ground test in Cape Canaveral, Florida, paving the way for the company to perform a crucial test flight of the vehicle in the months ahead. The engines that SpaceX ignited Thursday are part of the Crew Dragon's emergency abort system - a test of the important part of the spacecraft that will activate in


US has paid Russia 4 billion dollars to transport astronauts to ISS
Moscow (Sputnik) Nov 18, 2019 ver the past twenty years, 239 astronauts and cosmonauts have been taken to the ISS during 85 manned flights of Russia's Soyuz and US Space Shuttle. The US government has paid Russia nearly $4 billion to transport astronauts to and from the International Space Station (ISS) via its Soyuz rockets up to July 2019, a report, compiled by the NASA Inspector General Paul Martin, said. "As


Astronauts conduct first spacewalk to fix cosmic particle detector on ISS
Washington (UPI) Nov 15, 2019 NASA astronaut Andrew Morgan and European Space Agency astronaut Luca Parmitano are back inside the space station after a spacewalk that lasted six hours and 39 minutes. The spacewalk switched their spacesuits to battery power at 6:39 a.m. ET on Friday morning, starting the clock on the first in a series of challenging spacewalks. They returned to the space station and removed their spa


Paris (ESA) Nov 18, 2019 How are celestial bodies created? Aside from philosophical questions, researchers are taking practical steps to investigate the very first moments when planets are born - on a sounding rocket launching from Sweden next week. Astronomers conclude that planets are formed out of cosmic dust and gas from an interstellar cloud around a new-born star, but exactly how dust particles start to asse


Study proposes light signature for detecting black hole mergers
New York NY (SPX) Nov 15, 2019 Gravitational wave detectors are finding black hole mergers in the universe at the rate of one per week. If these mergers occur in empty space, researchers cannot see associated light that is needed to determine where they happened. However, a new study in The Astrophysical Journal Letters, led by scientists at the American Museum of Natural History and the City University of New York (CUNY), su


Kacific1 satellite arrives at SpaceX launch site in Cape Canaveral, Florida
Cape Canaveral FL (SPX) Nov 18, 2019 The Kacific1 communications satellite, built by Boeing, has arrived at SpaceX facilities in Cape Canaveral, Florida, where it will be launched atop a Falcon 9 rocket to geostationary orbit. Owned by Kacific Broadband Satellites Group (Kacific), this next-generation high-throughput Ka-band satellite will stream broadband to 25 nations in South East Asia and the Pacific Islands via 56 spot b


Campaign launched to support Hera asteroid mission
Luxembourg (SPX) Nov 18, 2019 During a press event at the Museum fur Naturkunde (MfN) in Berlin, a major campaign was launched to support missions designed to increase our knowledge of asteroids and near-Earth objects (NEOs), in particular, the European Space Agency's (ESA's) Hera mission. The campaign "Support Hera" was initiated by the co-founders of Asteroid Day, the global movement to protect the world from dangerous ast


Arianespace will orbit TIBA-1 and Inmarsat GX5 with Ariane 5
Evry, France (SPX) Nov 18, 2019 On its fourth flight with Ariane 5 in 2019, Arianespace will orbit two telecommunications satellites at the service of long-term customers: TIBA-1 for Thales Alenia Space and Airbus Defence and Space, on behalf of the Government of Egypt; and the GX5 satellite for the operator Inmarsat. Through this mission, Arianespace highlights its ability to be at the service of innovative satellite so


Audit criticizes NASA for payments to Boeing in human spaceflight program
Orlando FL (UPI) Nov 18, 2019 A government report on NASA's quest to send people into space again criticizes the agency for making additional and "unnecessary" payments to Boeing Co. of up to $287 million. The report from NASA's Office of Inspector General, an independent watchdog, also says NASA made those payments to Boeing without talking to the other major contractor on the program, SpaceX, about alternatives. And


NASA overpaid Boeing by hundreds of millions of dollars: auditor
Washington (AFP) Nov 15, 2019 NASA "overpaid" Boeing by hundreds of millions of dollars on a fixed contract to develop a spaceship to carry astronauts to the International Space Station (ISS), an audit report has said, compensation it called "unnecessary." The US has relied on Russia to transport its crews to the ISS since the end of the Space Shuttle program in 2011, but has hired Boeing and SpaceX under multi-billion d


Images from solar observatory peel away layers of a stellar mystery
Newark NJ (SPX) Nov 18, 2019 An international team of scientists, including three researchers from New Jersey Institute of Technology (NJIT), has shed new light on one of the central mysteries of solar physics: how energy from the Sun is transferred to the star's upper atmosphere, heating it to 1 million degrees Fahrenheit and higher in some regions, temperatures that are vastly hotter than the Sun's surface. With n


Scientists use 3D climate model to narrow search for habitable exoplanets
Washington (UPI) Nov 14, 2019 For the first time, scientists used a 3D climate model that incorporates photochemistry to study the habitability of exoplanets surrounding M dwarf stars. The findings - published Thursday in the Astrophysical Journal - could help planetary scientists know what to look for when surveying potentially habitable exoplanets. Researchers adopted a 3D climate model, originally develo


NASA finds Neptune moons locked in 'Dance of Avoidance'
Pasadena CA (JPL) Nov 18, 2019 Even by the wild standards of the outer solar system, the strange orbits that carry Neptune's two innermost moons are unprecedented, according to newly published research. Orbital dynamics experts are calling it a "dance of avoidance" performed by the tiny moons Naiad and Thalassa. The two are true partners, orbiting only about 1,150 miles (1,850 kilometers) apart. But they never get that


New Moon-seeking sensor aims to improve Earth Observations
Greenbelt MD (SPX) Nov 15, 2019 A new instrument with its eye on the Moon is taking off aboard a high-altitude NASA plane to measure the Moon's brightness and eventually help Earth observing sensors make more accurate measurements. The airborne Lunar Spectral Irradiance Instrument (air-LUSI) is flying aboard NASA's ER-2 airplane. The ER-2 is able to soar above clouds, about 70,000 feet above ground. The flights, which oc


Mars scientists investigate ancient life in Australia
Pasadena CA (JPL) Nov 18, 2019 As any geologist worth his or her salt will tell you, there are rocks, and then there are rocks. Next July, NASA and the European Space Agency (ESA) are launching rovers to Mars that will search for signs of past microbial life, and to find them, the scientists with NASA's Mars 2020 mission and ESA's ExoMars will need to examine different kinds of rocks that lend compelling insights into the env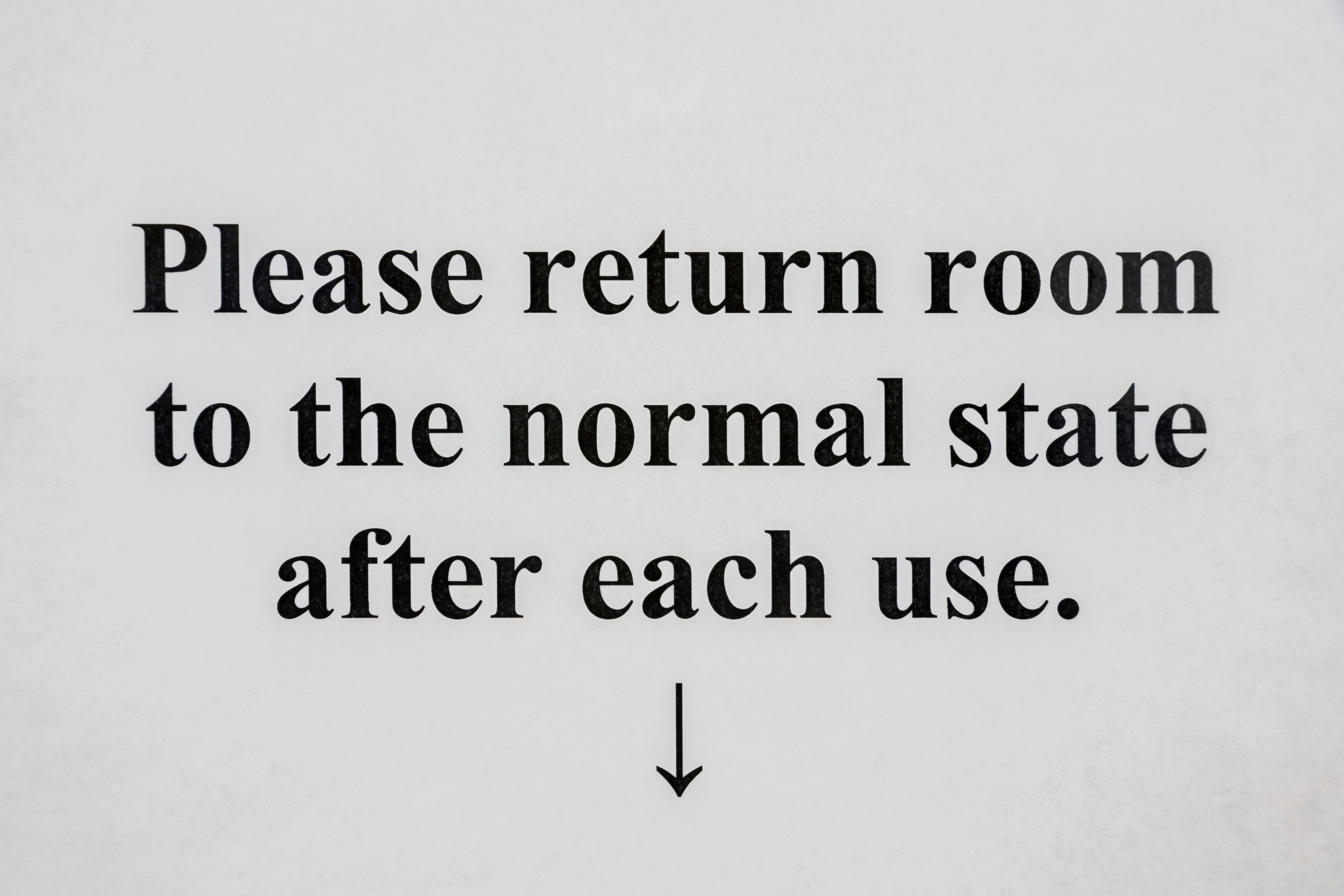 Well-intentioned guidance can backfire, both in everyday life and in public policy—but there's a way to fix it -- Read more on ScientificAmerican.com


As a Vast Swath of Australia Burns, the View From Space is Truly Frightening
Thick palls of smoke stream from Australia's sprawling bushfires in this view acquired by NASA's Aqua satellite on Nov. 11, 2019. The image consists of a natural-color view with an infrared overlay revealing areas of burning. (Source: NASA Worldview image processed by Pierre Markuse) So far, Australia's bushfires have scorched more than 4,000 square miles — an area greater than ten times the size of New York City. With hot and dry conditions predicted for weeks to come, there'...


Is the Human Olfactory Bulb Necessary?
Many people may be living life without a particular brain region - and not suffering any ill-effects. In a new paper in Neuron, neuroscientists Tali Weiss and colleagues discuss five women who appear to completely lack olfactory bulbs (OB). According to most neuroscience textbooks, no OB should mean no sense of smell, because the OB is believed to be a key relay point for olfactory signals. As Wikipedia puts it: The olfactory bulb transmits smell information from


NASA Instrument Spots Its Brightest X-Ray Burst Ever
An illustration depicting a Type I X-ray burst. A similar supernova generated the extreme X-ray burst that NASA's NICER instrument recently recorded. (Credit: NASA's Goddard Space Flight Center/Chris Smith (USRA)) In late August, an instrument on the International Space Station, called NICER, spotted its brightest burst of X-ray radiation yet. NICER, or the Neutron Star Interior Composition Explorer, studies X-rays that come from neutron stars, the super-dense remnants of some s


Better understanding of soft artificial muscles
Artificial muscles will power the soft robots and wearable devices of the future. But more needs to be understood about the underlying mechanics of these powerful structures in order to design and build new devices. Now, researchers have uncovered some of the fundamental physical properties of artificial muscle fibers.


Amazon deforestation and number of fires show summer of 2019 not a 'normal' year
The perceived scale of the Amazon blazes received global attention this summer. However, international concerns raised at the time were countered by the Brazilian Government, which claimed the fire situation in August was 'normal' and 'below the historical average'. An international team of scientists writing in the journal Global Change Biology say the number of active fires in August was actually three times higher than in 2018 and the highest number since 2010.


Ketogenic diet helps tame flu virus
A high-fat, low-carbohydrate diet like the Keto regimen has its fans, but influenza apparently isn't one of them. Mice fed a ketogenic diet were better able to combat the flu virus than mice fed food high in carbohydrates, according to a new study.


Plants use a single communication route when developing new chloroplasts
When a plant begins growing its first leaves, it is in a race for survival to build its chloroplasts. Research reveals that a chain of communication from the developing chloroplast to the cell's central DNA center, the nucleus, is controlled in-part by a protein that defied characterization for the past quarter-century and there is also a role for a molecule recently made famous by the plant-based 'meat' industry: plant heme.


How fibrosis progresses in the human lung
A study boosts scientific understanding of how the lung disease idiopathic pulmonary fibrosis (IPF) progresses, providing a roadmap for researchers to discover new treatment targets for the disease.


Central mysteries of solar physics
Scientists have shed new light on one of the central mysteries of solar physics: how energy from the Sun is transferred to the star's upper atmosphere, heating it to 1 million degrees Fahrenheit and higher in some regions, temperatures that are vastly hotter than the Sun's surface.


Secret of explosive volcanism unlocked
When will the next eruption take place? Examination of samples from Indonesia's Mount Merapi show that the explosivity of stratovolcanoes rises when mineral-rich gases seal the pores and microcracks in the uppermost layers of stone. These findings result in new possibilities for the prediction of an eruption.


How nematodes outsmart the defenses of pests
The western corn rootworm, one of the world's most damaging maize pests, can use plant defense compounds to defend itself against its own natural enemies, so-called entomopathogenic nematodes. However, the nematodes can become immune against these compounds in turn, which enhances their ability to fight the western corn rootworm, as researchers show. This mechanism may contribute to improving biological pest control.


Fecal transplantation to treat patients with Parkinson's disease: Hope or hype?
Constipation is a common complaint in patients with Parkinson's disease (PD). Fecal microbiome transplantation (FMT) and pre- and probiotics are potential options for treating constipation and restoring the microbiome of patients with Parkinson's disease (PD), but scientists warn that clinical data are scarce, and more research is needed before supporting their use.


Many patients with iNPH develop Alzheimer's disease, too
Up to one in five patients treated for idiopathic normal pressure hydrocephalus, iNPH, also develop Alzheimer's disease, according to a new study. The researchers were able to predict the development of Alzheimer's disease by using the Disease State Index, DSI, that combines patient-specific data from various sources.


Researchers link sisters' paralysis to an 'extremely rare' genetic variant
Following a nearly 25-year search across three continents, parents of a pair of sisters -- who as children slowly became paralyzed from the waist down -- finally have a diagnosis. Thanks to a chance viewing on French TV of a story about another physically disabled child who regained her mobility after being diagnosed at TGen, the parents of the two sisters contacted TGen, hoping to end their decades-long diagnostic odyssey.


Lichens are way younger than scientists thought
Lichens -- a combo of fungus and algae -- can grow on bare rocks, so scientists thought that lichens were some of the first organisms to make their way onto land from the water, changing the planet's atmosphere and paving the way for modern plants. But a closer look at the DNA of the algae and fungi that form lichens shows that lichens likely evolved millions of years after plants.


Life experience critical for managing Type 2 diabetes
Researchers found that age plays a critical role in the well-being of people newly diagnosed with Type 2 diabetes, with younger patients more susceptible to psychological distress resulting in worse health outcomes.


Scientists discover how the molecule-sorting station in our cells is formed and maintained
A recent study by a group of scientists has revealed that a different mechanism is responsible for the formation and maintenance of the cell organelle called endosome that sorts and distributes substances entering a cell. Contrary to current knowledge in the field, the scientists show that the functioning of the Golgi is crucial for this organelle's upkeep. This result can ultimately help improve treatments for some diseases.


Final spacewalk preps during biology, physics studies on ISS
Houston TX (SPX) Nov 15, 2019 The Expedition 61 crew is about to kick off a series of complex spacewalks on Friday to repair the International Space Station's cosmic particle detector. They had one more spacewalk review Thursday while continuing advanced biology research. Spacewalkers Luca Parmitano and Andrew Morgan readied the Quest airlock, their U.S. spacesuits and tools for Friday's excursion set to begin at 7:05


SpaceX Completes Crew Dragon Static Fire Tests
Cape Canaveral FL (SPX) Nov 15, 2019 SpaceX has completed a series of static fire engine tests of the Crew Dragon spacecraft in advance of an in-flight launch escape demonstration, known as the In-Flight Abort Test. The engine tests, conducted near SpaceX's Landing Zone 1 on Cape Canaveral Air Force Station in Florida, began with two burns for a duration of one-second each for two of Crew Dragon's 16 Draco thrusters. Th


China completes Mars lander test ahead of 2020 mission
Huailai, China (AFP) Nov 14, 2019 China on Thursday completed a test of its Mars exploration lander ahead of Beijing's first mission to the red planet slated for 2020. Beijing is pouring billions into its military-run space programme, with hopes of having a crewed space station by 2022. Thursday's hovering and obstacle-avoidance test, which took place in northern Hebei province, was conducted in a facility that simulated


New approach in hunt for dark matter
Mainz, Germany (SPX) Nov 15, 2019 A study that takes a novel approach to the search for dark matter has been performed by the BASE Collaboration at CERN working together with a team at the PRISMA+ Cluster of Excellence at Johannes Gutenberg University Mainz (JGU). For the first time the researchers are exploring how dark matter influences antimatter instead of standard matter. Their findings are now published in the latest editi


China conducts hovering and obstacle avoidance test in public for first Mars lander mission
Huailai, China (SPX) Nov 15, 2019 On November 14, 2019, China National Space Administration invited some foreign embassies and international organizations to witness hovering and obstacle avoidance test for Mars Lander of China's first Mars exploration mission, and visit relevant test facilities in Huailai, Hebei Province. Zhang Kejian, administrator of China National Space Administration, attended the event and delivered a welc


Behind the scenes with space-age physics at ESA
Paris (ESA) Nov 14, 2019 Quietly and steadily, fundamental science for better materials on Earth runs on the International Space Station. While European commander Luca Parmitano is busy preparing for a series of complex spacewalks that take several hours of his working day in orbit, science hums in the background. On Earth, gravity often leads to unwanted effects when processing materials. Buoyancy, convection and


Two cosmic peacocks show violent history of Magellanic Clouds
Tokyo, Japan (SPX) Nov 15, 2019 Two peacock-shaped gaseous clouds were revealed in the Large Magellanic Cloud (LMC) by observations with the Atacama Large Millimeter/submillimeter Array (ALMA). A team of astronomers found several massive baby stars in the complex filamentary clouds, which agrees well with computer simulations of giant collisions of gaseous clouds. The researchers interpret this to mean that the filaments and y


India's 'failed' Moon mission still active, sends 3D images of lunar surface
New Delhi (Sputnik) Nov 15, 2019 Although India's ambitious Moon Mission - Chandrayaan-2 - failed in an attempt to soft-land, it continues to map the topography of the lunar surface. The lander of the mission did not succeed in its planned landing on the South Pole, but the rover continues to orbit Moon with all its payloads completely functional. Indian Space Research Organisation (ISRO) on Wednesday shared 3D images of


NASA sending solar power generator developed at Ben-Gurion to ISS
Beer-Sheva, Israel (SPX) Nov 15, 2019 A new solar power generator prototype developed by Ben-Gurion University of the Negev (BGU) and research teams in the United States, will be deployed on the first 2020 NASA flight launch to the International Space Station. According to research published in Optics Express, the compact, microconcentrator photovoltaic system could provide unprecedented watt per kilogram of power critical to


Thruster for next-generation spacecraft undergoes testing at Glenn
Cleveland OH (SPX) Nov 15, 2019 NASA's Evolutionary Xenon Thruster - Commercial (NEXT-C) fired for the first time recently inside a vacuum chamber at NASA's Glenn Research Center in Cleveland. The thruster is undergoing performance testing to verify it can withstand the extreme launch vibrations and hot and cold temperatures of spaceflight. This photo shows an engineering model firing inside a Glenn vacuum chamber earlier this


India aims for next Moon landing attempt by November 2020
New Delhi (Sputnik) Nov 15, 2019 In July 2019, India attempted to be the first country to land a robotic mission at the moon's South Pole. The lunar mission, named 'Chandrayaan 2', failed when engineers lost contact with the "Vikram" lander in September. India is gearing up to launch its third lunar mission 'Chandrayaan-3' by November 2020 as the Indian Space Research Organisation (ISRO) has started preparing for the miss


From sci-fi to science lab: Holograms you can 'feel'
Paris (AFP) Nov 13, 2019 Walking, talking holograms have been a staple of sci-fi films since Princess Leia was magically brought to life in "Star Wars". Now scientists in Britain say they can make even more realistic 3D versions - a butterfly, a globe, an emoji - which can be seen with the naked eye, heard and even felt without the need for any virtual reality systems. Writing in the journal Nature, a team at


Subterranean Challenge Identifies Urban Circuit Location, Updates Prize Amounts
Washington DC (SPX) Nov 14, 2019 The DARPA Subterranean (SubT) Challenge Urban Circuit will take place Feb. 18-27, 2020, at Satsop Business Park west of Olympia, Washington. In the SubT Challenge, teams deploy autonomous ground and aerial systems to attempt to map, identify, and report artifacts along two competition courses. The artifacts represent items a first responder or service member may encounter in underground environm


Ground broken on beamline for most advanced neutrino experiment
Batavia IL (SPX) Nov 15, 2019 The U.S. Department of Energy's Fermi National Accelerator Laboratory joined with its international partners this week to break ground on a new beamline that will help scientists learn more about ghostly particles called neutrinos. The beamline is part of the Long-Baseline Neutrino Facility (LBNF), which will house the Deep Underground Neutrino Experiment (DUNE), an international endeavor