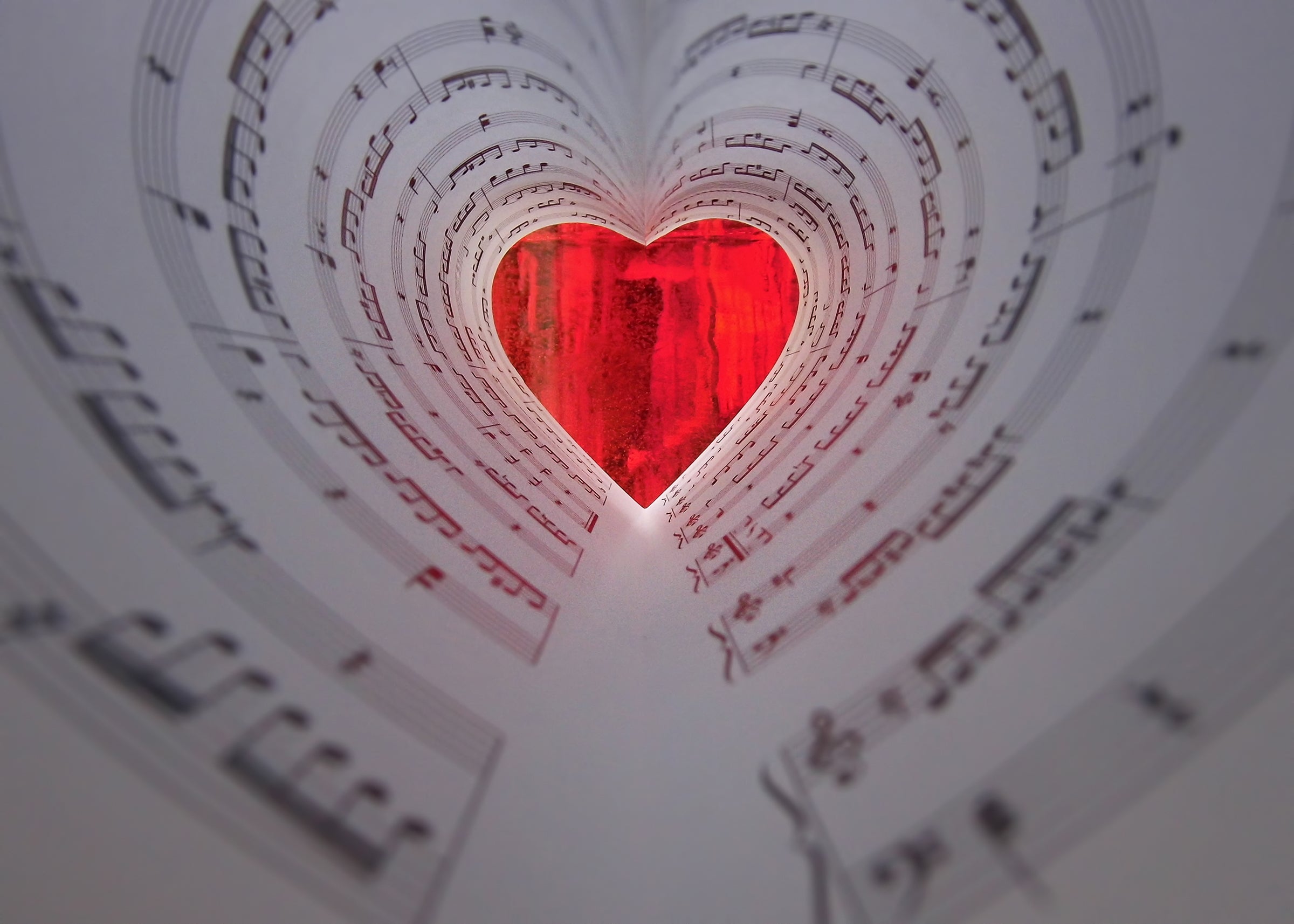 How Music Can Literally Heal the Heart
Its structural attributes and physiological effects make it an ideal tool for learning cardiology; studying heart-brain interactions; and dispensing neuro-cardiac therapy -- Read more on ScientificAmerican.com


Infants exposed to domestic violence have poorer cognitive development
Infants coming from homes with domestic violence often go on to have worse academic outcomes in school due to neurodevelopmental lags and a higher risk for a variety of health issues, including gastrointestinal distress, trouble eating and sleeping, as well as stress and illness.


Yeast and bacteria together biosynthesize plant hormones for weed control
Plants regulate their growth using hormones, including a group called strigolactones that prevent excessive budding and branching. Strigolactones also help plant roots form symbiotic relationships with microorganisms that allow the plant to absorb nutrients from the soil. These two factors have led to agricultural interest in using strigolactones to control the growth of weeds and root parasites, as well as improving nutrient uptake. These root-extruding compounds also stimulate germination of w


Imagine having your own digital personal chef; ready to cook whatever you want, tailoring the shape, texture, and flavor just for you -- all at the push of a button. Engineers have been working on doing just that, using lasers for cooking and 3D printing technology for assembling foods. In their new study they discovered that laser-cooked meat shrinks 50% less, retains double the moisture content, and shows similar flavor development to conventionally cooked meat.


Brain microstructural damage related to cognitive dysfunction and steroid medication in lupus patients
Researchers attempted to unravel such mechanisms by adopting non-invasive diffusion magnetic resonance imaging (MRI) to study the brains of SLE patients, particularly the white matter, coupled with computerized neuropsychological assessment. White matter lies beneath the grey matter cortex in the human brain and comprises millions of bundles of nerve fibers that transmit signals to different brain regions.


Pyrrole chemistry: Good things come in threes
A new approach leads to the long-awaited formation of rings made of three pyrroles, which could be used to produce compounds with a host of interesting properties, and explains why they have not been observed before.


For some peptides, killing bacteria an inside job
Scientists study the dynamics of the immune system's antimicrobial peptides, which attack and eliminate harmful bacteria. They find peptides that invade bacteria and do their damage from the inside are underrated.


Witnessing abuse of sibling can lead to mental health issues
Researchers find that youth who witness the abuse of a brother or sister by a parent can be just as traumatized as those witnessing violence by a parent against another parent. Such exposure is associated with mental health issues like depression, anxiety and anger.


Quantitative assessment for sustainable agriculture
Scientists have assembled a quantitative assessment for agriculture sustainability for countries around the world based not only on environmental impacts, but economic and social impacts, as well. The Sustainable Agriculture Matrix, or SAM, provides independent and transparent measurements of agricultural sustainability at a national level that can help governments and organizations to evaluate progress, encourage accountability, identify priorities for improvement, and inform national policies


Can fruit fly research help improve survival of cancer patients?
Scientists don't really know what kills many cancer patients, but fruit fly research could provide answers. By following flies with tumors up to the point of death, researchers have discovered chemicals produced by tumors that shorten life span apart from the damage done locally to critical organs. This suggests a novel strategy for extending a healthy life span in those with a cancer burden: block the tumor-generated chemicals and the damage they do.


Climatically driven landscape evolution during warm periods
Scientists have researched the stability and development of landscapes in the Wendland region of Hanover during the past Eemian Interglacial (warm period) around 120,000 years ago. The Eemian is climatically comparable to predictions for the later 21st century. The basic research therefore serves to understand how landscapes respond to climate changes under natural conditions -- without additional human influence. As part of their investigations, the researchers also found evidence of the northe


Biologists identify new targets for cancer vaccines
Vaccinating against certain cancer proteins can boost overall T cell response and help shrink tumors in mice, according to scientists. The findings could help researchers decide what proteins to include in cancer vaccines.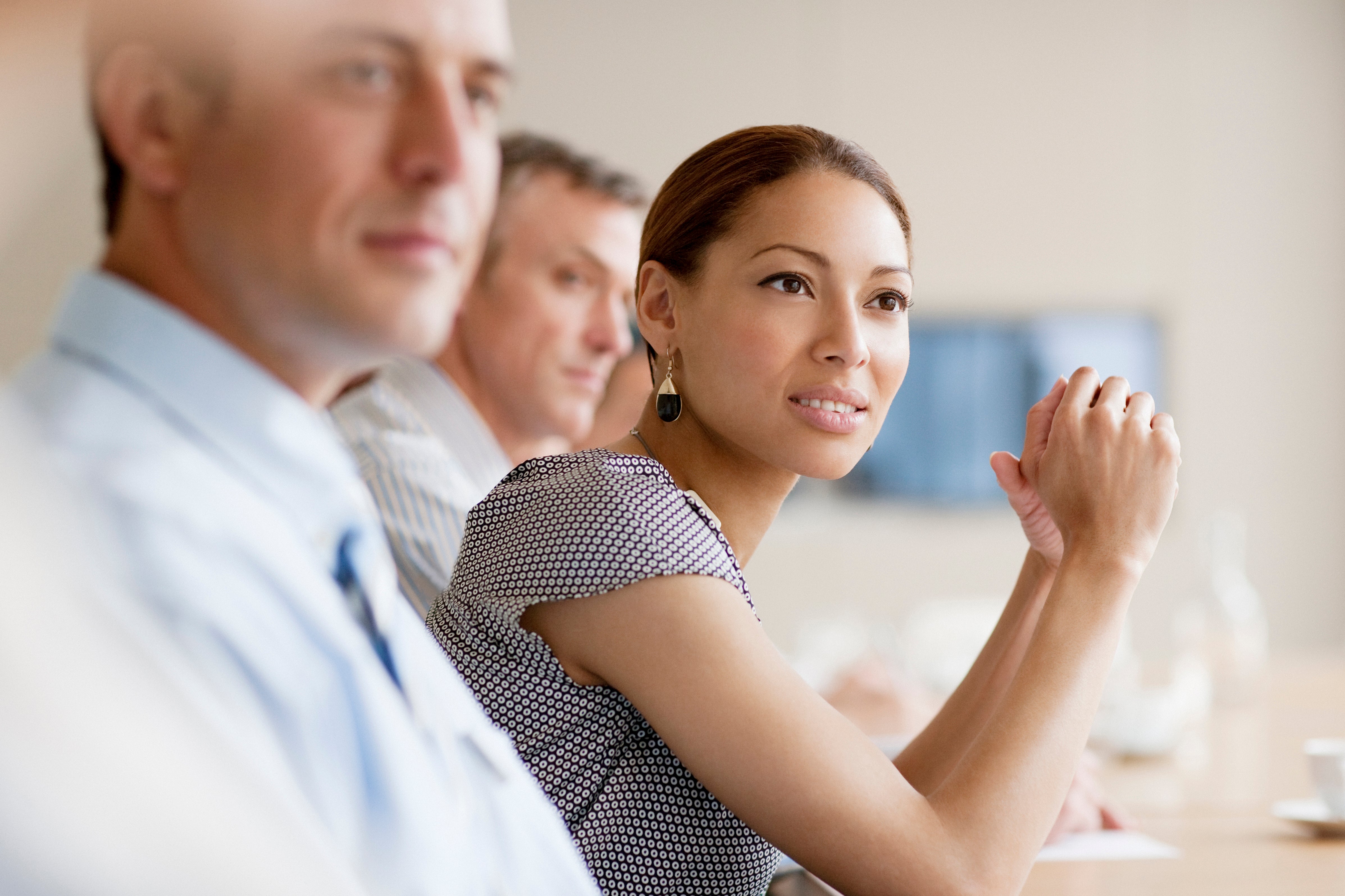 How to increase the consideration of female candidates for male-gendered roles -- Read more on ScientificAmerican.com


Discovery of liquid directional steering on a bio-inspired surface
Inspired by a kind of tree leaf, scientists discovered that the spreading direction of different liquids deposited on the same surface can be steered, solving a challenge that has remained for over two centuries. This breakthrough could ignite a new wave of using 3D surface structures for intelligent liquid manipulation with profound implications for various scientific and industrial applications, such as fluidics design and heat transfer enhancement.


Researchers improve optical tissue clearing method to diagnose cancer
The ability to visualize cancerous tumors and metastatic tissue three dimensionally (3D) can help clinicians diagnose the precise type and stage of cancer, while also informing the best treatment methods. To obtain an even clearer tissue for imaging, a research team based in Japan has tested the effectiveness of specialized hydrogels. Acting as a 3D molecular network, these hydrogels can rapidly remove fats from tissues, which are a factor in tissue opacification, without losing their structure.


New technology makes it possible to see clearly through murky water
Researchers overcome the limitations of traditional polarimetric underwater imaging by developing a new method that can automatically produce clear images through murky water. The new technology could be useful for searching for drowning victims, documenting submerged archaeological artifacts and monitoring underwater farms.


Act now to benefit economically from peatland restoration
Restoring the world's depleted peatlands now rather than later would have massive economic benefits to society, according to new research. A new study has for the first time calculated the monetary costs of delaying restoration of a natural resource that plays a huge environmental role globally, including in reducing the amount of greenhouse gases in the atmosphere.


Faster research through automation: New way to count micronuclei in cells
Researchers have created a novel automated program that accurately and quickly counts micronuclei in stained images. Micronuclei are small nucleus-like structures that are markers of pathologies such as cancer. The development of this automated program will be useful for future research into micronuclei and may aid in the diagnosis and tracking of a range of pathologies.


Finding new alloys just became simpler
In metal alloys, behavior at the atomic scale affects the material's properties. However, the number of possible alloys is astronomical. Scientists developed a theoretical model that allows him to rapidly determine the strength of millions of different alloys at high temperatures.


Seagrass meadows act as vibrio catchers
Seagrass meadows help mitigate climate change and prevent algal blooms. According to recent research results, they are also able to reduce concentrations of potentially harmful bacteria in seawater: A new study draws attention this additional ecosystem service that seagrass meadows provide to humans. The findings provide yet another reason for the protection and restoration of these long-underrated ecosystems.


Climate change threatens base of polar oceans' bountiful food webs
The cold polar oceans give rise to some of the largest food webs on Earth. And at their base are microscopic, photosynthetic algae. But human-induced climate change, a new study suggests, is displacing these important cold-water communities of algae with warm-adapted ones, a trend that threatens to destabilize the delicate marine food web and change the oceans as we know them.


Time until dementia symptoms appear can be estimated via brain scan
Researchers have developed an approach to estimating when a person who is at high risk of Alzheimer's dementia but has no cognitive symptoms will start showing signs of cognitive decline. The approach is based on data from a single brain scan, combined with the person's age.


Coral reefs are 50% less able to provide food, jobs, and climate protection than in 1950s, putting millions at risk
The capacity of coral reefs to provide ecosystem services such as food and jobs, relied on by millions of people worldwide, has declined by half since the 1950s, according to a new study. Other findings are equally bleak: the authors found that global coverage of living corals had declined by about half since the 1950s and consequently, the diversity of species had also declined, by more than 60 per cent. Finding targets for recovery and climate adaptation would require a global effort, while al


Marching band kids at risk from heat illness
This time of year, you hear a lot about heat-related illnesses in athletes. Thousands of student-athletes are sidelined by heat illnesses each year, and some don't recover. But while guidelines exist to help coaches and trainers keep their students safe, there's another group on the field that's still at risk: students in marching bands.


The microbial molecule that turns plants into 'zombies'
A newly discovered manipulation mechanism used by parasitic bacteria to slow down plant aging, may offer new ways to protect disease-threatened food crops. Research has identified a manipulation molecule produced by Phytoplasma bacteria to hijack plant development. When inside a plant, this protein causes key growth regulators to be broken down, triggering abnormal growth. The new findings show how the bacterial protein known as SAP05 manipulates plants by taking advantage of some of the host's


A statistical fix for archaeology's dating problem
Archaeologists have long had a dating problem. The radiocarbon analysis typically used to reconstruct past human demographic changes relies on a method easily skewed by radiocarbon calibration curves and measurement uncertainty. And there's never been a statistical fix that works -- until now.


Newly discovered two-cell color detection system of lamprey as clue to the evolution of color vision
Using the lamprey, researchers analyzed the photosensory mechanism of the pineal organ, also called the pineal gland, in non-mammalian vertebrates and discovered a novel mechanism of pineal color discrimination (two-cell system) in which two types of photoreceptor cells, each containing two different opsins, are used to detect color. This discovery may provide insight into the evolution of color detection in other animals, including color vision in humans.


Study findings could provide blueprint for regulating lab-developed diagnostic tests
Diagnostic tests developed in-house in hospital laboratories are not currently regulated by the Food and Drug Administration (FDA), unlike those sold by manufacturers. A new study suggests that temporary deviations from FDA policy in response to the COVID-19 pandemic offer a look at what regulation of these tests by the agency might look like. Findings from this study could inform legislation aimed at regulating lab-developed tests.


Once a scent is detected, different areas of the brain are activated. A team has recently discovered that structures of the olfactory sense work closely together with the brain's reward and aversion systems. This means that scents are processed not only by the olfactory center but also by regions responsible for emotions and valence determination.


Treating infertility with drug-delivering microspheres
For an embryo to survive, it must attach to the lining of the uterus within days of conception. However, if this lining, called the endometrium, is too thin, the embryo can't latch on. Now, researchers have developed a new system intended to treat infertility in women with thin endometria. Their tiny, micro-scale particles stimulated blood vessel growth, producing promising results in preliminary experiments in cells and mice.


When organoids meet coronaviruses
Researchers established an organoid biobank to search for the genes that are essential for the spreading of a SARS-CoV2 infection. Their study highlights the usefulness of organoids for basic research into coronaviruses, as well as highlighting potential drug targets.


How do higher waves cause more ice clouds? Research expedition into arctic sea explains
Global warming is causing a rapid decline in sea-ice area, which affects weather patterns and, surprisingly, increases wave height in the Arctic. In a new study, Japanese scientists analyzed data from a 2018 research expedition into Chukchi Sea to demonstrate the peculiar link that exists between sea spray induced by high waves and the formation of ice-containing clouds. Their results pave the way for more accurate climate change and sea-ice models.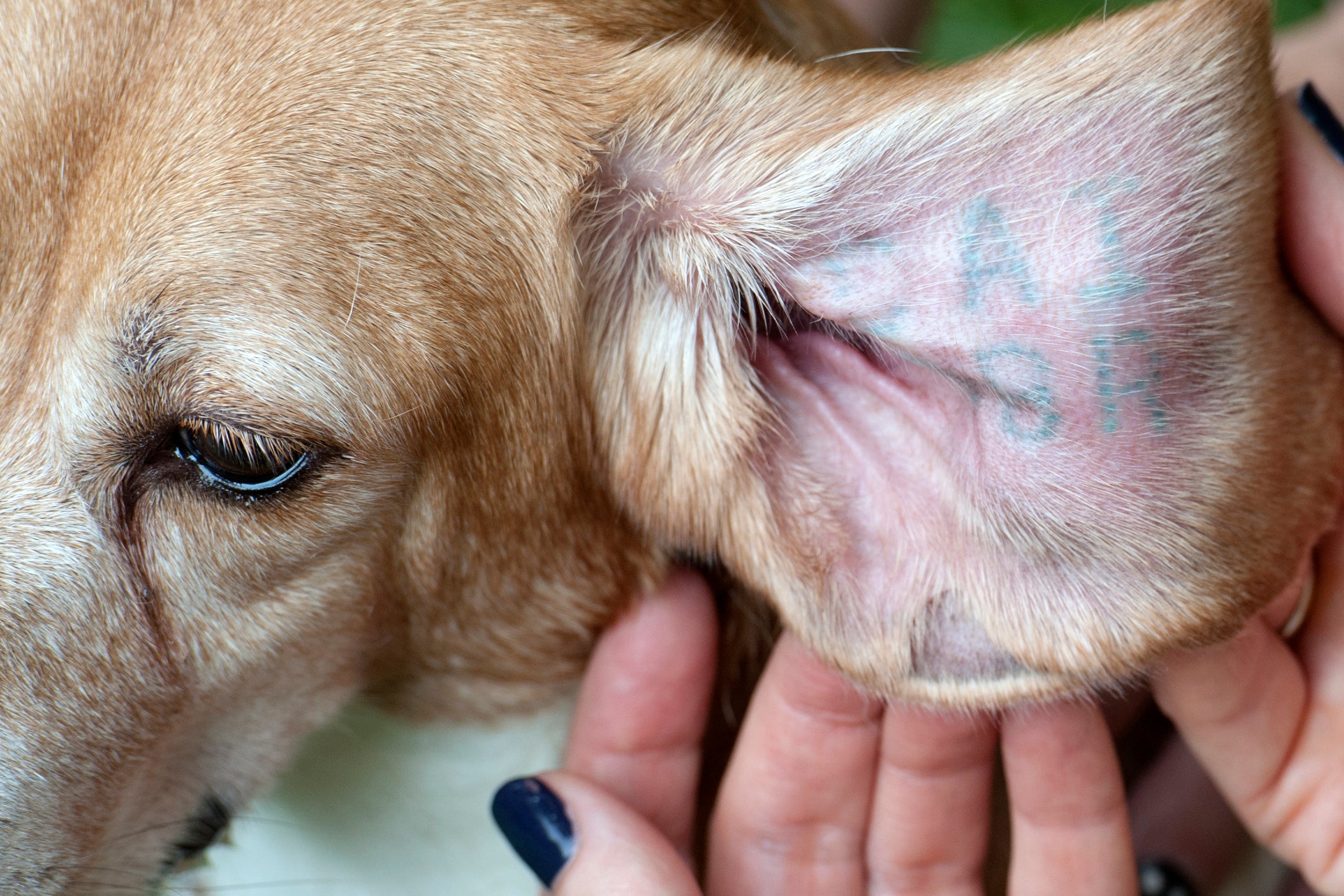 Stop Torturing Animals in the Name of Science
Four centuries after Descartes declared them to be mere machines that didn't feel fear or pain, we're still acting as though we don't know better -- Read more on ScientificAmerican.com


Australian wildfires triggered massive algal blooms in Southern Ocean
Smoke and ash from the 2019-20 Australian wildfires triggered widespread algal blooms in the Southern Ocean thousands of miles downwind, a new study finds. The study is the first to conclusively link a large-scale response in marine life to fertilization by iron aerosols from wildfire emissions. It raises intriguing questions about the role wildfires may play in spurring the growth of marine phytoplankton and how that may affect oceanic carbon uptake and productivity.


Fossil bird with fancy tail feathers longer than its body
Peacock tails are just one example of how evolution walks a line between favoring traits that make it easier to survive, and traits that make it easier to find a mate. In a new study, scientists have found evidence of this age-old conundrum in the form of a fossil bird from the Early Cretaceous with a pair of elaborate tail feathers longer than its body.


Better weather forecasting through satellite isotope data assimilation
Real satellite water vapor isotope data were assimilated in a general circulation model to determine whether including these data could improve forecast accuracy at both the global and local scales. Overall, forecast accuracy was improved by several percentage points. The effect was especially notable for variables closely related to water vapor isotope fractionation, such as air temperature and specific humidity, and a local-scale pressure pattern over Japan in 2013 was modeled more clearly.


Ancient bone tools found in Moroccan cave were used to work leather, fur
When researchers first started to look at animal bones from Contrebandiers Cave, Morocco, they wanted to learn about the diet and environment of early human ancestors who lived there between 120,000 and 90,000 years ago. But they soon realized that the bones they had found weren't just meal scraps. They'd been shaped into tools, apparently for use in working leather and fur.


Good for groundwater – bad for crops? Plastic particles release pollutants in upper soil layers
In agriculture, large quantities of nano- and microplastics end up in the soil through compost, sewage sludge and the use of mulching foils. The plastic particles always carry various pollutants with them. However, they do not transport them into the groundwater, as is often assumed. Environmental geoscientists have now determined that the plastic particles release the pollutants in the upper soil layers: they do not generally contaminate the groundwater, but have a negative effect on soil micro


Part of the Universe's missing matter found
Galaxies can receive and exchange matter with their external environment thanks to the galactic winds created by stellar explosions. An international research team has now mapped a galactic wind for the first time. This unique observation helped to reveal where some of the Universe's missing matter is located and to observe the formation of a nebula around a galaxy.


Ultrathin self-healing polymers create new, sustainable water-resistant coatings
Researchers have found a way to make ultrathin surface coatings robust enough to survive scratches and dings. The new material, developed by merging thin-film and self-healing technologies, has an almost endless list of potential applications, including self-cleaning, anti-icing, anti-fogging, anti-bacterial, anti-fouling and enhanced heat exchange coatings, researchers said.