Asian elephants do more than just trumpet -- they buzz their lips to squeak
Communication is crucial for elephants that live in complex multi-tiered social systems. Apart from their iconic trumpets uttered through the trunk, Asian elephants also produce species-specific squeaks by buzzing their lips. This demonstrates once again the elephant's flexibility in sound production.


Natural hazards threaten 57% of US structures
More than half of the structures in the contiguous United States are exposed to potentially devastating natural hazards such as floods, tornadoes and wildfires. Increasing temperatures and environmental changes contribute to this trend, according to a new study.


Cellular signatures of kidney tumors discovered
The origins of seven types of kidney cancer, including several rare subtypes, have been identified by researchers. The findings confirm that these cancers have their origin in specific forms of developmental cells present in the maturing fetus.


Songbirds and humans share some common speech patterns
If you listen to songbirds, you will recognize repeated melodies or phrases. Each phrase is made up of distinct sounds, strung together. A study has found that the song phrases of many songbird species follow patterns that are similar to those used in human speech. At least in some respects.


Rising greenhouse gases pose continued threat to Arctic ozone layer
A new study shows that extremely low winter temperatures high in the atmosphere over the Arctic are becoming more frequent and more extreme because of climate patterns associated with global warming. The study also shows that those extreme low temperatures are causing reactions among chemicals humans pumped into the air decades ago, leading to greater ozone losses.


Using virtual populations for clinical trials
A study involving virtual rather than real patients was as effective as traditional clinical trials in evaluating a medical device used to treat brain aneurysms, according to new research. The findings are proof of concept for what are called in-silico trials, where instead of recruiting people to a real-life clinical trial, researchers build digital simulations of patient groups, loosely akin to the way virtual populations are built in various computer games.


Running to music combats mental fatigue, study suggests
Listening to music while running might be the key to improving people's performance when they feel mentally fatigued a study suggests. The performance of runners who listened to a self-selected playlist after completing a demanding thinking task was at the same level as when they were not mentally fatigued, the research found. The study is the first to investigate the effect of listening to music playlists on endurance running capacity and performance when mentally fatigued.


Mapping methane sources in Paris
A potent greenhouse gas, methane is released by many sources, both human and natural. Large cities emit significant amounts of methane, but in many cases the exact emission sources are unknown. Now, researchers have conducted mobile measurements of methane and its sources throughout Paris. Their findings suggest that the natural gas distribution network, the sewage system and furnaces of buildings are ideal targets for methane reduction efforts.


Salton Sea aerosol exposure triggers unique and mysterious pulmonary response
Communities surrounding the Salton Sea, the inland body of water straddling California's Riverside and Imperial counties, show high rates of asthma due, possibly, to high aerosol dust levels resulting from the sea shrinking over time. Scientists suspect, however, the Salton Sea plays an additional role in pulmonary health. A new study performed on mice has found Salton Sea aerosol turns on nonallergic inflammation genes and may also promote lung inflammation.


Advancing research on environmentally friendly, hydrogen-enriched fuel
As you drive down the highway, you may notice an increasing number of hybrid and electric vehicles. Alternative energy automobiles are on the rise contributing to the global effort to reduce carbon emissions. As we move together down this road, researchers are looking to determine new solutions to this ongoing problem.


Mining precious rare-earth elements from coal fly ash with a reusable ionic liquid
Rare-earth elements are in many everyday products, such as smart phones, LED lights and batteries. However, only a few locations have large enough deposits worth mining, resulting in global supply chain tensions. So, there's a push toward recycling them from non-traditional sources, such as waste from burning coal -- fly ash. Now, researchers report a simple method for recovering these elements from coal fly ash using an ionic liquid.


Starchy snacks may increase CVD risk; fruits and veggies at certain meals decreases risk
Eating fruits with lunch, vegetables at dinner and a dairy snack in the evening was associated with a reduced risk of early death by cardiovascular disease (CVD) and all-cause mortality, according to a study of U.S. adults. Eating a Western lunch (typically containing a high quantity of refined grains, cheese and cured meat) was associated with an elevated risk of CVD and all-cause mortalities in the same study.


Earth-like biospheres on other planets may be rare
A new analysis of known exoplanets has revealed that Earth-like conditions on potentially habitable planets may be much rarer than previously thought. The work focuses on the conditions required for oxygen-based photosynthesis to develop on a planet, which would enable complex biospheres of the type found on Earth.


Mind the gap: Scientists use stellar mass to link exoplanets to planet-forming disks
Data from 500 young stars observed with the Atacama Large Millimeter/submilliter Array (ALMA) is giving scientists a window back through time, allowing them to predict what exoplanetary systems looked like through each stage of their formation. And it all starts with a link between higher mass stars, disks with gaps in them, and a high occurrence of observed exoplanets.


Combining three techniques boosts brain-imaging precision
Researchers have developed a method to combine three brain-imaging techniques to more precisely capture the timing and location of brain responses to a stimulus. Their study is the first to combine the three widely used technologies - fMRI, EEG and EROS - for simultaneous imaging of brain activity.


Salt marsh plants may signal carbon capture capacity
Coastal wetlands like seagrass meadows, mangroves, and salt marshes play vital roles along the shoreline, from providing a buffer against storm surges, to providing critical habitat for animals, to capturing atmospheric carbon. We are still just beginning to comprehend the intricate workings of these highly productive ecosystems and their role in mitigating the climate crisis, but researchers are one step closer to understanding how salt marsh vegetation, their bacterial communities, and vegetat


Some seafloor microbes can take the heat: And here's what they eat
In two new studies on life in the seafloor of the Guaymas Basin, in the Gulf of California, scientists show that distinct regions within the Basin harbor specially adapted microorganisms; discover new microbial inhabitants of this deep-sea community; and suggest how the community may be dramatically influencing carbon cycling in the hot seafloor sediments.


Producing hydrogen using less energy
The way in which a compound inspired by nature produces hydrogen has now been described in detail. These findings are the foundation for the energy-efficient production of hydrogen as a sustainable energy source.


Did the ancient Maya have parks?
Researchers developed a novel system to analyze ancient plant DNA in the sediment of Tikal's temple and palace reservoirs to identify more than 30 species of trees, grasses, vines and flowering plants that lived along its banks more than 1,000 years ago. Their findings paint a picture of a lush, wild oasis in the ancient Maya city.


Bee-impersonating flies show pollinator potential
An observational study found that out of more than 2,400 pollinator visits to flowers at urban and rural farms in in Western Washington about 35% of were made by flies -- most of which were the black-and-yellow-striped syrphid flies. For a few plants, including peas, kale and lilies, flies were the only pollinators observed. Bees still made the majority, about 61%, of floral visits, but the rest were made by other insects and spiders.


Cohesin opens up for cell division
Scientists have uncovered a mechanism that allows a protein complex to bind to DNA without impeding some of the important processes of cell division. Their findings could further understandings of developmental disorders arising from mutations in the gene that codes for the complex.


Boost for mouse genetic analysis
To understand what role an individual gene plays, biologists have, for 100 years, been using a trick of nature: While in principle, the genome in all cells of an organism is the same, mutations arise in individual cells. These mutations differentiate a cell from its neighbors, forming a 'genetic mosaic.' Now, researchers have advanced genetic mosaic analysis, making almost all genes in the mouse genome accessible to single-cell genetic mosaic analysis.


The nucleus is much more than a storage compartment for chromosomes: It also contains the complex machinery producing transcripts of the genes that are currently needed and releases them into the cell body. Some of the proteins involved herein are not evenly distributed in the nucleus, but cluster at specific sites. A study now shows how these 'flash mobs' are regulated.


Worrying insights into the chemicals in plastics
ETH researchers examined chemicals in plastics worldwide. They found an unexpectedly high number of substances of potential concern intentionally used in everyday plastic products. A lack of transparency limits management of these chemicals.


Lead from leaded petrol persists in London air despite '90s ban
Lead levels in London's atmosphere have dropped drastically since lead additives in petrol were phased out, and currently meet UK air quality targets. However despite this drop, airborne particles in London are still highly lead-enriched compared to natural background levels, according to new research.


No northern escape route for Florida's coral reefs
Warming seas are driving many species of marine life to shift their geographic ranges out of the tropics to higher latitudes where the water is cooler. Florida's reefs will not be able to make that northward move, however, as they will be caught between intolerably hot tropical waters and increasingly frequent water-cooling cold snaps, according to new findings.


Inkjet printing 'impossible materials'
Engineers developed inexpensive methods to make 'impossible materials' that interact in unusual ways with microwave energy. Thin film polymers inkjet printed with tiny component patterns collect or transmit energy with much greater selectivity, sensitivity, and power than conventional materials.


A warming climate and intensifying land use increase mercury content in fish
Recent studies show that, in the future, the mercury concentration of fish in Finnish Lapland can shift closer to the level found in lakes located below the Arctic Circle. According to researchers, mercury content should be increasingly carefully investigated and monitored in fish and food webs, as the climate and land use change.


Analysing volcanoes to predict their awakening
A team has reviewed the literature on the internal and external mechanisms that lead to a volcanic eruption. Analyzing the thermo-mechanics of deep volcanic processes and magma propagation to the surface, together with magma chemistry, the geologists determined that most of the magma rising from depth actually does not cause a volcanic eruption. They also show that older volcanoes tend to produce less frequent, but larger and more dangerous eruptions.


Pathogenic bacteria rendered almost harmless
By identifying one of the mechanisms regulating the virulence of Pseudomonas aeruginosa, a research team is proposing a new strategy to combat this bacterium, which is resistant to many common antibiotics.


In many cases, MS starts long before the diagnosis
Years before they are diagnosed, persons with multiple sclerosis (MS) make significantly more visits to doctors and hospitals than others. Specialists have recently discussed whether this might represent a preliminary phase of MS - known as a prodrome. A new study suggests that, in many cases, the complaints may relate to unrecognized early clinical MS events.


Inherited risk of early-onset cancer is higher among minority families
A new study shows inherited risk of early-onset cancer is significantly higher among Latino and African American families for solid tumors, and Asian/Pacific Islander families for blood-based cancers, compared to non-Latino white families in California. Researchers used California population-based health registries to evaluate the relative cancer risk among first-degree relatives of patients diagnosed with cancer by the age of 26. This study demonstrates the need for increased scrutiny on famili


Females supercharge sperm evolution in animals
Sperm size varies dramatically among different animal species. But why is sperm size so variable when they share the same job -- to fertilize eggs? Researchers now show that animal sperm evolution become supercharged only when sperm swim inside females.


Butterflies regularly cross the Sahara in longest-known insect migration
Wetter conditions in Sub-Saharan and North Africa at certain times of year can result in hundreds of times more Painted Lady butterflies making the 14,000 km round trip to Europe. Findings improve understanding of how insects move to other countries, including pests that destroy crops and disease-carrying species like mosquitoes.


Sports: Men and women react differently to a missing audience
Without an audience, men run slower and women faster: The lack of spectators during the coronavirus pandemic appears to have had a noticeable effect on the performance of athletes at the 2020 Biathlon World Cup, a new study shows. According to the new analysis, women also performed better in complex tasks, such as shooting, when an audience was present while men did not.


How pancreatic cancer cells dodge drug treatments
Pancreatic cancer cells typically rely on a mutant version of the KRAS protein to proliferate. These cancer cells can also survive losing KRAS by activating alternative growth pathways. Scientists discovered a new interaction between mutant KRAS and a protein complex called RSK1/NF1 that may be the source of this adaptive resistance.


Exotic superconductors: The secret that wasn't there
The mystery of an exotic kind of superconductivity has been solved, researchers say -- by showing that it just does not exist. An effect, which has been celebrated since the 1990s has now been shown to be standard superconductivity. Still, this realization leads to important new ideas.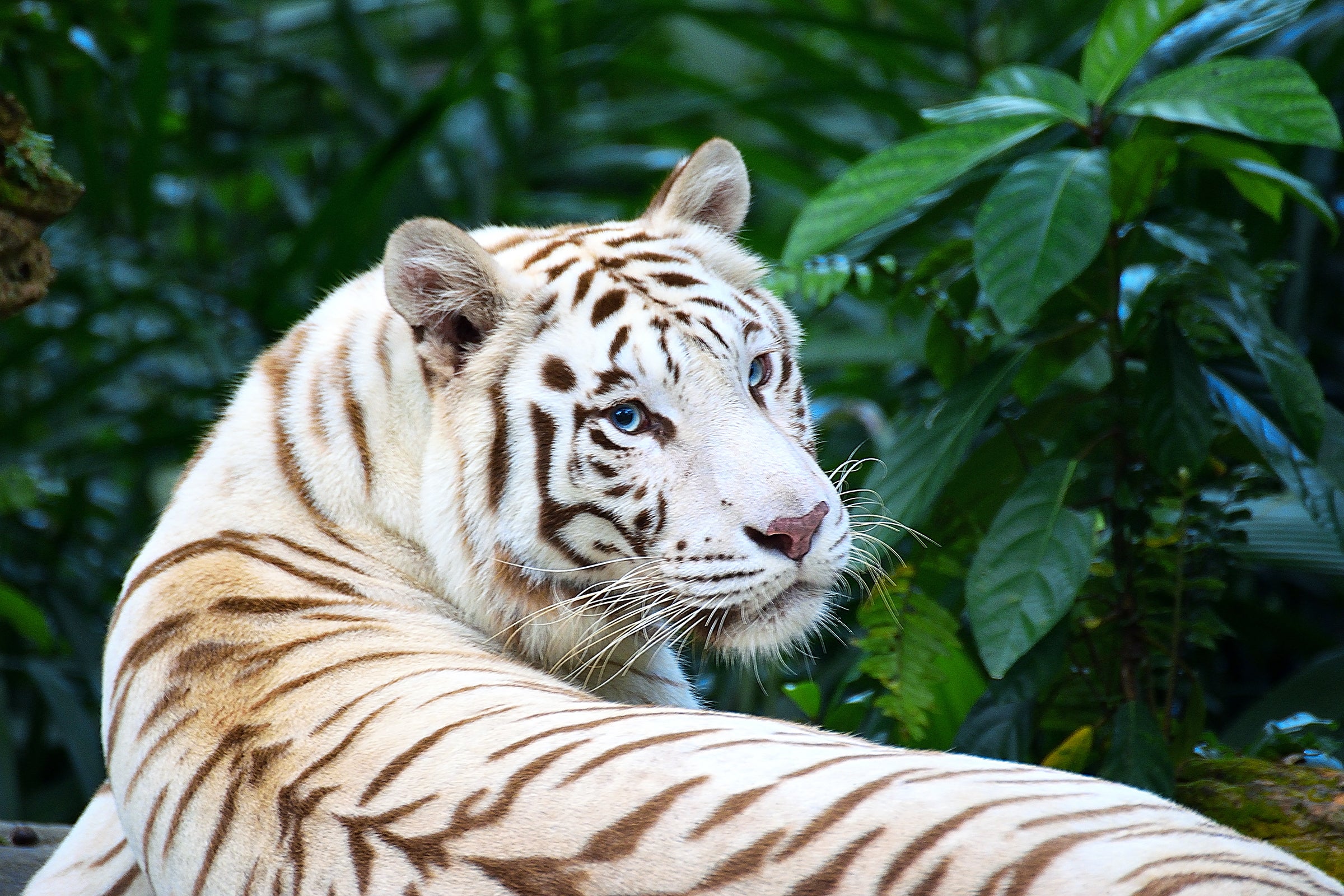 The Tragedy of the White Tiger
They're vastly more common in captivity than in the wild—the result of inbreeding that's good for pulling in gawkers, but bad for the big cats themselves -- Read more on ScientificAmerican.com


Microscopy deep learning predicts viral infections
When viruses infect cells, changes in the cell nucleus occur, and these can be observed through fluorescence microscopy. Using fluorescence images from live cells, researchers have trained an artificial neural network to reliably recognize cells that are infected by adenoviruses or herpes viruses. The procedure also identifies severe acute infections at an early stage.


Modeling a circular economy for electronic waste
New research develops a framework to understand the choices an electronic waste recycler has to make and the role that digital fraud prevention could have in preventing dishonest recycling practices.