New Origami-inspired Design Turns Pushing Into Pulling
The series of paper cells developed by researchers at the University of Washington uses origami folds to absorb the force of impacts. (Credit: Kiyomi Taguchi/University of Washington) Whether applied to auto collisions or rocket landings, absorbing energy from impacts is a valuable trait, and industries have been working on various solutions for years. For spacecraft, landing safely has entailed everything from inflatable airbag systems to sky cranes to retro-thrusters. But what if the


A new study found that infants at high risk for autism were less attuned to differences in speech patterns than low-risk infants. The findings suggest that interventions to improve language skills should begin during infancy for those at high risk for autism.


New leaf shapes for thale cress
Scientists have determined how key developmental genes influence growth of cells to produce such differences in leaf form. The researchers were able to make thale cress, which typically produces simple leaves, grow leaves similar in complexity to those of hairy bittercress, a related plant with complex leaves.


What's up with all this wild, weird weather — and is it linked to climate change?
Violent thunderstorms boiled up across Oklahoma, Kansas and Missouri on May 22, 2019, as seen in this animation of infrared images acquired by the GOES-16 weather satellite. Tornadoes, including one that ravaged parts of Jefferson City, MO, are indicated by blue-colored T's. (Note: The animation may take awhile to load. It's worth the wait! Source: CIMSS Satellite Blog) It certainly has been a wild — and deadly — few weeks for weather. Since the first and 23rd of May, 340 tor...


Climate change affects the genetic diversity of a species
What effects does climate change have on the genetic diversity of living organisms? In a new study, researchers studied the genome of the alpine marmot. Results were unexpected: the species was found to be the least genetically diverse of any wild mammal studied to date. The alpine marmot has lost its genetic diversity during ice-age related climate events and been unable to recover its diversity since.


Dead roots double shoreline loss in Gulf
A new study finds that the loss of marsh-edge salt grasses and mangroves due to disturbances such as heavy oiling from the 2010 Deepwater Horizon oil spill doubles the rate of shoreline erosion in hard-hit marshes.


New lidar instruments peer skyward for clues on weather and climate
San Jose CA (SPX) May 22, 2019 Researchers have developed a set of diode-based lidar instruments that could help fill important gaps in meteorological observations and fuel a leap in understanding, modeling and predicting weather and climate. The instruments are particularly well suited for insights on atmospheric dynamics at the mesoscale, a size range equivalent to the area of a small city up to that of a U.S. state.


Hyperspectral camera captures wealth of data in an instant
Houston TX (SPX) May 23, 2019 Standard snapshots from space don't quite show Earth in all its glory. There's so much more to see. To reveal details impossible to observe with the naked eye, Rice University engineers are building a portable spectrometer that can be mounted on a small satellite, flown on an airplane or a drone or someday even held in the hand. Bioengineer Tomasz Tkaczyk and his colleagues at Rice's


Cognitive behavioral therapy for kids with long-term conditions
The mental health of children and young people with some long term physical conditions could benefit from cognitive behavioral therapy (CBT), according to a recent study. The systematic review used robust methods to bring together and make sense of the best science in this area.


Stark social inequalities in children's body mass index (BMI)
Researchers have found that socioeconomic inequalities in children's body mass index (BMI) emerge during the preschool years and widen across childhood and into early adolescence. By analyzing data on height and weight (BMI) they found that lower maternal education was associated with faster gains in child body weight but lower height growth leading to a higher risk of overweight and obesity.


Machine learning speeds modeling of experiments aimed at capturing fusion energy on Earth
Plainsboro NJ (SPX) May 23, 2019 Machine learning (ML), a form of artificial intelligence that recognizes faces, understands language and navigates self-driving cars, can help bring to Earth the clean fusion energy that lights the sun and stars. Researchers at the U.S. Department of Energy's (DOE) Princeton Plasma Physics Laboratory (PPPL) are using ML to create a model for rapid control of plasma - the state of matter co


U.S. Air Force's Space Fence Detects Debris from India Anti-Satellite Test
Kwajalein Atoll, Marshall Islands (SPX) May 23, 2019 The U.S. Air Force Space Fence system detected the breakup field from an anti-satellite test conducted by India during a scheduled endurance exercise of the new space surveillance radar. As MICROSAT-R was expected to pass through the un-cued surveillance fence, Space Fence automatically issued a "breakup alert" indicating there were multiple objects within close proximity. Space Fenc


China Satellite Navigation Conference opens in Beijing
Beijing (XNA) May 23, 2019 The most recent achievements of the BeiDou Navigation Satellite System (BDS) will be displayed and discussed during the tenth China Satellite Navigation Conference that opened in Beijing Wednesday. The BDS is China's self-developed navigation system and is compatible with other navigation systems. According to Ran Chengqi, director of the China Satellite Navigation Office, the constr


Russia, Pakistan call for international efforts to avoid military confrontation in space
New Delhi (Sputnik) May 23, 2019 A month after Islamabad expressed concern over India's anti-satellite missile test, Pakistani Foreign Minister Shah Mahmood Qureshi and his Russian counterpart Sergei Lavrov on Wednesday signed a joint statement on no-first placement of weapons in outer space, on the side-lines of the SCO foreign ministers' meet in Bishkek. The two countries have agreed to "make all possible efforts to pre


When macrophages are deprived of oxygen
Infected tissue has a low concentration of oxygen. The body's standard immune mechanisms, which rely on oxygen, can then only function to a limited extent. How does the immune system nevertheless manage to control bacteria under such conditions? Researchers have discovered that fewer metabolites are produced in the citric acid cycle under hypoxic conditions, leading to a reduced rate of reproduction among bacteria in macrophages.


India claims new first for world's fastest cruise missile
New Delhi (AFP) May 22, 2019 India said the world's fastest cruise missile passed another key test Wednesday when it successfully hit a land target after being fired from a fighter jet. India is developing the supersonic BrahMos missile - which has a top speed of 3,450 kilometres (2,140 miles) per hour - with Russia, and according to media reports wants to soon start selling it abroad. The missile is one-and-a-hal


Better together: human and robot co-workers
More and more processes are being automated. Self-driving delivery vehicles are finding their way into many areas. However, an interdisciplinary research team has observed that cooperation between humans and machines can work much better than just human or just robot teams alone.


Shedding light on the burden of dengue in Bangladesh
Dengue, also known as dengue fever, is a viral disease transmitted to humans by mosquitoes of the genus Aedes. The incidence of dengue is currently increasing dramatically, and it is now one of the diseases said to be re-emerging. Researchers have conducted a study to determine the burden of dengue in Bangladesh and identify key risk factors for infection.


Adding a carbon atom transforms 2D semiconducting material
A technique that introduces carbon-hydrogen molecules into a single atomic layer of the semiconducting material tungsten disulfide dramatically changes the electronic properties of the material, according to researchers who say they can create new types of components for energy-efficient photoelectric devices and electronic circuits with this material.


Mathematically designed graphene has improved electrocatalytic activity
An international research group has improved graphene's ability to catalyze the 'hydrogen evolution reaction,' which releases hydrogen as a result of passing an electronic current through water. They designed a mathematically predicted graphene electrocatalyst, and confirmed its performance using high resolution electrochemical microscopy and computational modelling.


ALS research reveals new treatment approach
New research on amyotrophic lateral sclerosis (AML) has revealed that a protein called membralin plays a key role in the disease process. The study suggests that membralin-boosting gene therapy is a potential therapeutic direction to treat this often deadly disease.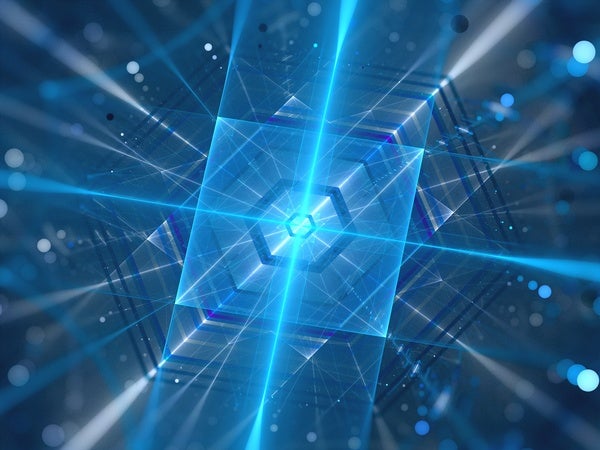 The Universe as Cosmic Dashboard
Relational quantum mechanics suggests physics might be a science of perceptions, not observer-independent reality -- Read more on ScientificAmerican.com


The extraordinary powers of bacteria visualized in real time
The global spread of antibiotic resistance is a major public health issue and a priority for international microbiology research. In a new paper, researchers report on filming the process of antibiotic resistance acquisition in real time, discovering a key but unexpected player in its maintenance and spread within bacterial populations.


The effect of sleep quality on peptic-ulcer relapse in older adults
Poor sleep quality and peptic ulcer disease (PUD, a condition when sores known as ulcers develop on the lining of your stomach or in the first part of your small intestine) are both major public health problems that affect the physical and psychological wellbeing of older adults.


Scientists discover signalling circuit boards inside body's cells
Cells in the body are wired like computer chips to direct signals that instruct how they function, research suggests. Unlike a fixed circuit board, however, cells can rapidly rewire their communication networks to change their behavior. The discovery of this cell-wide web turns our understanding of how instructions spread around a cell on its head.


GRACE data contributes to understanding of climate change
The team that led a twin satellite system launched in 2002 to take detailed measurements of the Earth, called the Gravity Recovery and Climate Experiment (GRACE), reports on the contributions that their nearly two decades of data have made to our understanding of global climate patterns.


One billion year old fungi found is Earth's oldest
Paris (AFP) May 22, 2019 Scientists have unearthed fossilised fungi dating back up to one billion years, in a discovery that could reshape our understanding of how life on land evolved, research showed Wednesday. For decades, the earliest known fungi - organisms such as mushrooms, mould and yeast - was thought to have appeared on earth around half a billion years ago. But recent fossil specimens unearthed in


Exotic matter uncovered in the sun's atmosphere
Scientists have announced a major new finding about how matter behaves in the extreme conditions of the sun's atmosphere. Their work has shed new light on the exotic but poorly understood 'fourth state of matter,' known as plasma, which could hold the key to developing safe, clean and efficient nuclear energy generators on Earth.


Mortality risks among pro athletes
A first-of-its-kind comparison between elite pro athletes suggests higher overall mortality among NFL players compared with MLB players. NFL players also appear to have higher risk of dying from cardiovascular and neurodegenerative causes compared with MLB peers. The differences warrant further study of sport-specific mechanisms of disease development. Clinicians treating current and former NFL players should be vigilant about the presence of cardiovascular and neurologic symptoms and promptly t


Illegal ozone-depleting gases traced to China: study
Paris (AFP) May 22, 2019 Industries in northeastern China have spewed large quantities of an ozone-depleting gas into the atmosphere in violation of an international treaty, scientists said Wednesday. Since 2013, annual emissions from northeastern China of the banned chemical CFC-11 have increased by about 7,000 tonnes, they reported in the peer-reviewed journal Nature. "CFCs are the main culprit in depletion of


Simple test can tell if you're stressed out
Researchers have developed a new test that can easily and simply measure common stress hormones using sweat, blood, urine or saliva. Eventually, they hope to turn their ideas into a simple device that patients can use at home to monitor their health.


Comet Provides New Clues to Origins of Earth's Oceans
Moffett Field CA (SPX) May 24, 2019 The mystery of why Earth has so much water, allowing our "blue marble" to support an astounding array of life, is clearer with new research into comets. Comets are like snowballs of rock, dust, ice, and other frozen chemicals that vaporize as they get closer to the Sun, producing the tails seen in images. A new study reveals that the water in many comets may share a common origin with Eart


NASA unveils schedule for 'Artemis' 2024 Moon mission
Washington (AFP) May 23, 2019 NASA on Thursday unveiled the calendar for the "Artemis" program that will return astronauts to the Moon for the first time in half a century, including eight scheduled launches and a mini-station in lunar orbit by 2024. The original lunar missions were named for Apollo - Artemis was his twin sister in Greek mythology, and the goddess of hunting, wilderness and the Moon. Administrator J


Reading Mars' Deep Climate History in the Layers of its Ice Cap
Radar reveals that Mars is hiding past ice caps under the ones visible today. (Credit: SA/DLR/FU Berlin; NASA MGS MOLA Science Team) Bands of ice and sand at Mars' north pole reveal an ancient climate that swung between warm and cold. Mars, now dry and dusty, still holds water ice at its poles, and evidence strongly suggests it was once a planet where water flowed freely across the surface. The Mars Reconnaissance Orbiter's Shallow Radar (SHARAD) has peered deep into th...


SpaceX launches first satellites of its internet network
Washington (AFP) May 24, 2019 SpaceX on Thursday launched a rocket containing the first 60 satellites of its "Starlink" constellation, which is intended to provide internet from space and could one day number 12,000 satellites. One of the company's Falcon 9 rockets took off without incident from Cape Canaveral in Florida around 10:30 pm (0230 GMT). The second stage of the rocket will begin to release them one hour af


Geometry of an electron determined for the first time
Physicists are able to show for the first time how a single electron looks in an artificial atom. A newly developed method enables them to show the probability of an electron being present in a space. This allows improved control of electron spins, which could serve as the smallest information unit in a future quantum computer.


NASA Awards Artemis Contract for Lunar Gateway Power, Propulsion
Washington DC (SPX) May 23, 2019 In one of the first steps of the agency's Artemis lunar exploration plans, NASA announced on Thursday the selection of Maxar Technologies, formerly SSL, in Westminster, Colorado, to develop and demonstrate power, propulsion and communications capabilities for NASA's lunar Gateway. "The power and propulsion element is the foundation of Gateway and a fine example of how partnerships with U.S


A family of comets reopens the debate about the origin of Earth's water
Paris, France (SPX) May 24, 2019 Where did the Earth's water come from? Although comets, with their icy nuclei, seem like ideal candidates, analyses have so far shown that their water differs from that in our oceans. Now, however, an international team, bringing together CNRS researchers and the Paris Observatory has found that one family of comets, the hyperactive comets, contains water similar to terrestrial water. Acco


Did Leonardo da Vinci have ADHD?
Leonardo da Vinci produced some of the world's most iconic art, but historical accounts show that he struggled to complete his works. New research now suggests the best explanation for Leonardo's inability to finish projects is that the great artist may have had attention deficit and hyperactivity disorder (ADHD).


On Mars, sands shift to a different drum
Tucson AZ (SPX) May 24, 2019 Wind has shaped the face of Mars for millennia, but its exact role in piling up sand dunes, carving out rocky escarpments or filling impact craters has eluded scientists until now. In the most detailed analysis of how sands move around on Mars, a team of planetary scientists led by Matthew Chojnacki at the University of Arizona Lunar and Planetary Lab set out to uncover the conditions that


Chemistry of stars sheds new light on the Gaia Sausage
Birmingham UK (SPX) May 24, 2019 Chemical traces in the atmospheres of stars are being used to uncover new information about a galaxy, known as the Gaia Sausage, which was involved in a major collision with the Milky Way billions of years ago. Astrophysicists at the University of Birmingham in collaboration with colleagues at European institutions in Aarhus, Bologna and Trieste, have been studying evidence of the chemical


Experimental fertility preservation provides hope for young men
Testicular tissue samples obtained from 189 males who were facing procedures that could imperil fertility were cryopreserved at one university, proving the feasibility of centralized processing and freezing of testicular tissue obtained from academic medical centers scattered around the world.


NASA Announces Contractor for First Component of Lunar Gateway
The power and propulsion system for the Lunar Gateway will be built by Maxar. Courtesy of Business Wire) In a talk at the Florida Institute of Technology on Thursday, NASA administrator Jim Bridenstine announced that Maxar Technologies will build the first stage of NASA's planned Lunar Gateway. The Gateway, part of NASA's larger Artemis program to return to the moon, is meant to be a waystation of sorts placed in a long orbit around the moon. It will provide a habitat for ast...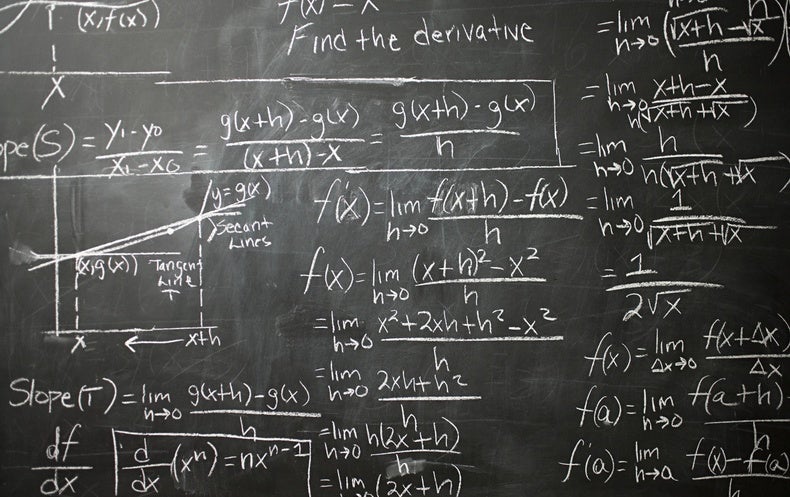 Secrets of the Universe Revealed!
Cornell University applied mathematics professor Steven Strogatz talks about his new book Infinite Powers: How Calculus Reveals the Secrets of the Universe. -- Read more on ScientificAmerican.com


Chemical juggling with three particles
Chemists have discovered a novel mechanism in catalysis. It allows the synthesis of certain alcohols more cheaply and environmentally friendly than before. The reaction follows a previously unknown pattern in which hydrogen is split into three components in a time-coordinated manner.


Engineered bacteria could be missing link in energy storage
One of the big issues with sustainable energy systems is how to store electricity that's generated from wind, solar and waves. At present, no existing technology provides large-scale storage and energy retrieval for sustainable energy at a low financial and environmental cost. Engineered electroactive microbes could be part of the solution.


A step closer to identifying cause of a blinding disease
A recent study offers an important step in unlocking the mystery of LHON's cause. The researchers had previously showed that the cells that connect the eye to the brain were sensitive to a certain free radical, known as 'superoxide,' and hypothesized that the presence of too much superoxide was likely the cause of LHON.


How to enhance or suppress memories
New research shows memories are pliable if you know which regions of the brain's hippocampus to stimulate -- a finding that could someday enable personalized treatment for people with PTSD, depression and anxiety.


Researchers create soft, flexible materials with enhanced properties
Polymer chemists and engineers have developed a new methodology that can be used to create a class of stretchable polymer composites with enhanced electrical and thermal properties. These materials are promising candidates for use in soft robotics, self-healing electronics and medical devices.


Climate change may make the Arctic tundra a drier landscape
With climate change, the Arctic tundra is likely to become drier. Lakes may shrink in size and smaller lakes may even disappear according to a new study. In western Greenland, Kangerlussuaq experienced a 28% decrease in the number of smaller lakes (those less than 10,000 square meters) and a 20% decrease in total area from 1969 to 2017. Many of the lakes that had disappeared in 1969 have since become vegetated.