Small volcanic lakes tapping giant underground reservoirs
In its large caldera, Newberry volcano (Oregon, USA) has two small volcanic lakes, one fed by volcanic geothermal fluids (Paulina Lake) and one by gases (East Lake). These popular fishing grounds are small windows into a large underlying reservoir of hydrothermal fluids, releasing carbon dioxide (CO2) and hydrogen sulfide (H2S) with minor mercury (Hg) and methane into East Lake.


The collapse of Northern California kelp forests will be hard to reverse
Satellite imagery shows that the area covered by kelp forests off the coast of Northern California has dropped by more than 95 percent, with just a few small, isolated patches of bull kelp remaining. Species-rich kelp forests have been replaced by 'urchin barrens,' where purple sea urchins cover a seafloor devoid of kelp and other algae. A new study documents this dramatic shift in the coastal ecosystem and analyzes the events that caused it.


Controlling adhesions in the abdomen
Adhesions are scars in the abdomen, which can occur after surgery, often have serious consequences. Now, researchers have discovered how such adhesions form. The findings may help to develop a drug to prevent adhesions in the future.


Fine particulate matter from wildfire smoke more harmful than pollution from other sources
Researchers examining 14 years of hospital admissions data conclude that the fine particles in wildfire smoke can be several times more harmful to human respiratory health than particulate matter from other sources such as car exhaust. While this distinction has been previously identified in laboratory experiments, the new study confirms it at the population level.


Uncovering hidden forever chemicals
Researchers found large quantities of previously undetectable compounds from the family of chemicals known as PFAS in six watersheds on Cape Cod using a new method to quantify and identify PFAS compounds. Exposures to some PFAS, widely used for their ability to repel heat, water, and oil, are linked to a range of health risks including cancer, immune suppression, diabetes, and low infant birth weight.


Antarctic seals reveal worrying threats to disappearing glaciers
More Antarctic meltwater is surfacing than was previously known, modifying the climate, preventing sea ice from forming and boosting marine productivity- according to new research. For the first time, researchers have been able to obtain full-depth glacial meltwater observations in winter, using instruments attached to the heads of seals living near the Pine Island Glacier, in the remote Amundsen Sea in the west of Antarctica.


Tantalizing signs of phase-change 'turbulence' in RHIC collisions
A new analysis of collisions conducted at different energies at the Relativistic Heavy Ion Collider (RHIC) shows tantalizing signs of a critical point -- a change in the way that quarks and gluons, the building blocks of protons and neutrons, transform from one phase to another. The findings will help physicists map out details of these nuclear phase changes to better understand the evolution of the universe and the conditions in the cores of neutron stars.


Why we're so bad at daydreaming, and how to fix it
We don't intuitively understand how to think enjoyable thoughts. But when researchers provided participants with a list of examples that were pleasant and meaningful, they enjoyed thinking 50% more than when they were instructed to think about whatever they wanted.


Making sense of commotion under the ocean to locate tremors near deep-sea faults
Researchers have developed a new method for detecting small earthquake tremors and successfully applied it to the Nankai Trough, Japan. The technique allowed the accurate estimation of tremor location and propagation speed, leading to the first estimates of this fault's permeability -- crucial information in evaluation of earthquake rupture processes.


New evidence COVID-19 antibodies, vaccines less effective against variants
New research has found that new variants of the virus that causes COVID-19 can evade antibodies that work against the original form of the virus that sparked the pandemic, potentially undermining the effectiveness of vaccines and antibody-based drugs now being used to prevent or treat COVID-19.


Ultralight materials: High strength through hierarchy
As light as possible and as strong as possible at the same time. These are the requirements for modern lightweight materials, such as those used in aircraft construction and the automotive industry. A research team has now developed a new materials' design approach for future ultralight materials: Nanometer-sized metal struts that form nested networks on separate hierarchical levels provide amazing strength.


Tracking proteins in the heart of cells
The cell must provide its various organelles with all the energy elements they need, which are formed in the Golgi apparatus. But how do the proteins that carry these cargoes - the kinesins - find their way within the cell's ''road network'' to deliver them at the right place? Researchers have discovered a fluorescent chemical dye, making it possible for the first time to track the transport activity of a specific motor protein within a cell.


New method facilitates development of antibody-based drugs
In recent years, therapeutic antibodies have transformed the treatment of cancer and autoimmune diseases. Now, researchers have developed a new, efficient method based on the genetic scissors CRISPR-Cas9, that facilitates antibody development.


Speeding up commercialization of electric vehicles
Researchers have developed a high-capacity cathode material that can be stably charged and discharged for hundreds of cycles without using the expensive cobalt (Co) metal. The day is fast approaching when electric vehicles can drive long distances with Li- ion batteries.


What Did the Venus of Willendorf Originally Represent?
Similar Stone Age figurines of women with enlarged breasts, protruding stomachs and ample hips have been found across Europe and Eurasia. Their purpose and who created them have long been archaeological mysteries clouded by bias.


Walking pace among cancer survivors may be important for survival
A new study finds a possible link between slow walking pace and an increased risk of death among cancer survivors. The researchers say more work is needed to see if physical activity programs or other interventions could help cancer survivors improve their ability to walk and perhaps increase survival after a cancer diagnosis.


New way to halt excessive inflammation
Researchers have discovered a new way to 'put the brakes' on excessive inflammation by regulating a type of white blood cell that is critical for our immune system.


This frog has lungs that act like noise-canceling headphones
To succeed in mating, many male frogs sit in one place and call to their potential mates. But how do females pinpoint a perfect mate among all the background noise of other frogs? Now, researchers have found that they do it thanks to a set of lungs that reduce their eardrum's sensitivity to environmental noise, making it easier to zero in on the calls of males.


'Falling insect' season length impacts river ecosystems
Insects that fall from the surrounding forest provide seasonal food for fish in streams. Researchers have shown that the lengthening of this period has a profound effect on stream food webs and ecosystem functions. These research results provide proof that changes in forest seasonality also affect the ecosystems of nearby rivers. This finding also highlights the importance of predicting the effects of climate change.


Beauty is in the brain: AI reads brain data, generates personally attractive images
Researchers have succeeded in making an AI understand our subjective notions of what makes faces attractive. The device demonstrated this knowledge by its ability to create new portraits on its own that were tailored to be found personally attractive to individuals. The results can be utilized, for example, in modelling preferences and decision-making as well as potentially identifying unconscious attitudes.


Twistoptics: A new way to control optical nonlinearity
Engineering researchers report that they developed a new, efficient way to modulate and enhance an important type of nonlinear optical process: optical second harmonic generation -- where two input photons are combined in the material to produce one photon with twice the energy -- from hexagonal boron nitride through micromechanical rotation and multilayer stacking. Their work is the first to exploit the dynamically tunable symmetry of 2D materials for nonlinear optical applications.


Chimpanzees are divided into four subspecies separated by geographic barriers like rivers. Previous studies attempting to understand chimpanzee population histories have been limited either by a poor geographic distribution of samples, samples of uncertain origin or different types of genetic markers. Due to these obstacles, some studies have shown clear separations between chimpanzee subspecies while others suggest a genetic gradient across the species as in humans.


Apparent Atlantic warming cycle likely an artifact of climate forcing
Volcanic eruptions, not natural variability, were the cause of an apparent 'Atlantic Multidecadal Oscillation,' a purported cycle of warming thought to have occurred on a timescale of 40 to 60 years during the pre-industrial era, according to a team of climate scientists who looked at a large array of climate modeling experiments.


Cancer 'guardian' breaks bad with one switch
A mutation that replaces a single amino acid in a potent tumor-suppressing protein makes it prone to nucleating amyloid fibrils implicated in many cancers as well as neurological diseases.


Newly discovered millipede, Nannaria hokie, lives at Virginia Tech
Hearing the words "new species discovered" may conjure images of deep caves, uncharted rainforests, or hidden oases in the desert. But the reality is that thousands of new species are discovered each year by enterprising scientists all over the world. Many of these new species do come from exotic locations, but more surprisingly, many come from just down the road, including the newest member of the Hokie Nation, the millipede Nannaria hokie. The newest Hokie -- which has about 60 more legs than


When peeking in your brain may help with mental illness
In recent years, researchers have begun using functional magnetic resonance imaging (fMRI) not just to better understand the neural bases of psychiatric illness, but also for experimental treatment of depression, ADHD, anxiety, PTSD, substance use disorder, and schizophrenia with real-time fMRI neurofeedback. But how well does it work?


Less inflammation with a traditional Tanzanian diet than with a Western diet
Urban Tanzanians have a more activated immune system compared to their rural counterparts. The difference in diet appears to explain this difference: in the cities, people eat a more western style diet, while in rural areas a traditional diet is more common. A team of researchers believe that this increased activity of the immune system contributes to the rapid increase in non-communicable diseases in urban areas in Africa.


Factoring in gravitomagnetism could do away with dark matter
Observations of galactic rotation curves give one of the strongest lines of evidence pointing towards the existence of dark matter, a non-baryonic form of matter that makes up an estimated 85% of the matter in the observable Universe. Current assessments of galactic rotation curves are based upon a framework of Newtonian accounts of gravity, a new article suggests that if this is substituted with a general relativity-based model, the need to recourse to dark matter is relieved, replaced by the e


Determination of glycine transporter opens new avenues in development of psychiatric drugs
Glycine can stimulate or inhibit neurons in the brain, thereby controlling complex functions. Unraveling the three-dimensional structure of the glycine transporter, researchers have now come a big step closer to understanding the regulation of glycine in the brain. These results open up opportunities to find effective drugs that inhibit GlyT1 function, with major implications for the treatment of schizophrenia and other mental disorders.


Cutting off stealthy interlopers: a framework for secure cyber-physical systems
Cyber-physical systems (CPS), which combine modern networking with physical actuators, can be vulnerable against hackers. Recently, researchers developed a new framework for CPSs that is resilient to a sophisticated kind of cyberattack. Unlike existing solutions, the proposed approach allows for real-time detection and recovery from the attack while ensuring stable operation. This paves the way for secure and reliable CPSs across various application domains, such as smart cities and unmanned pub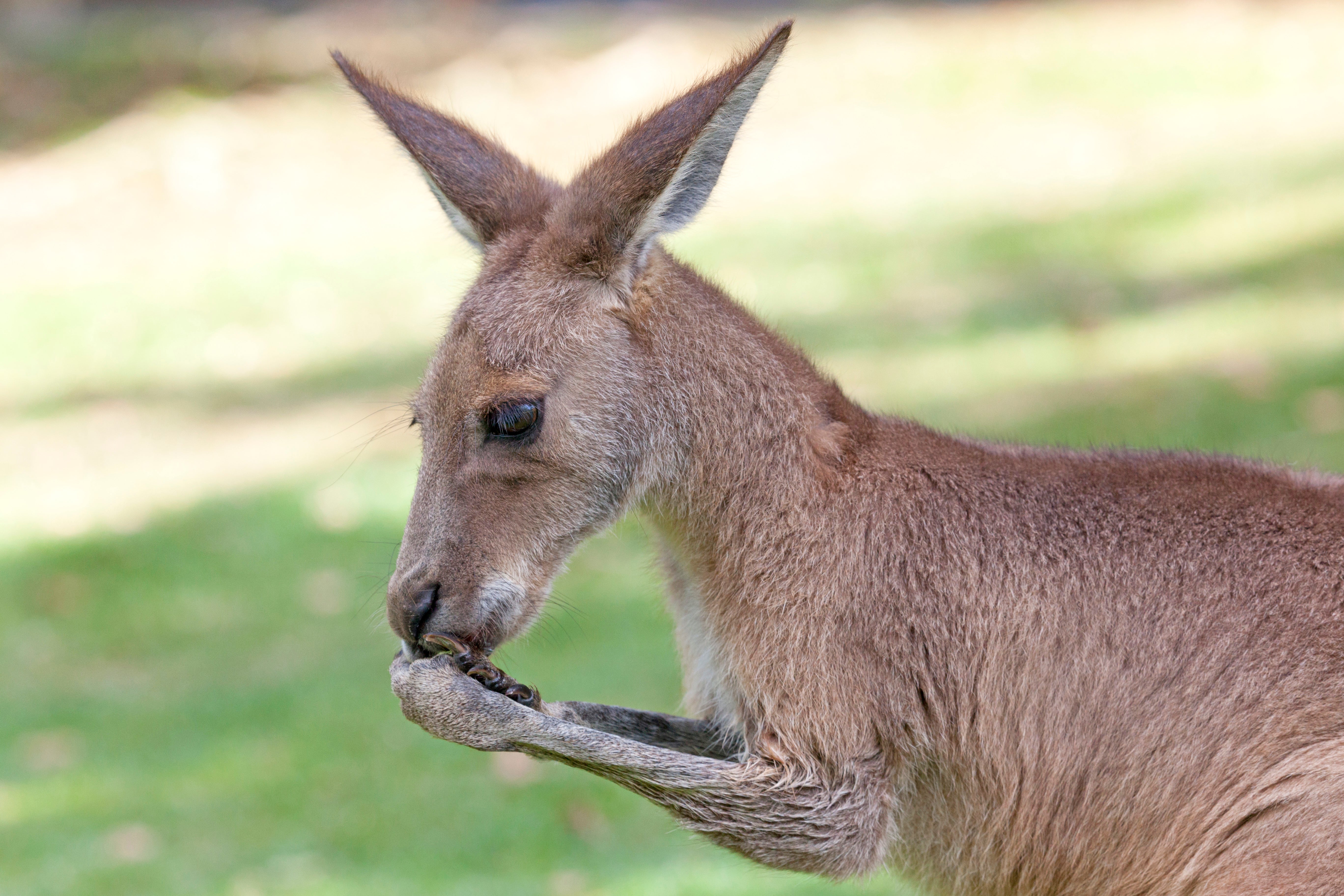 New research shows that when faced with an impossible task, the marsupials look to humans for help. -- Read more on ScientificAmerican.com


NASA's ICESat-2 satellite reveals shape, depth of Antarctic ice shelf fractures
When a block of ice the size of Houston, Texas, broke off from East Antarctica's Amery Ice Shelf in 2019, scientists had anticipated the calving event, but not exactly where it would happen. Now, satellite data can help scientists measure the depth and shape of ice shelf fractures to better predict when and where calving events will occur, according to researchers.


A COSMIC approach to nanoscale science
COSMIC, a multipurpose X-ray instrument, has made headway in the scientific community since its launch less than 2 years ago, with contributions in fields ranging from batteries to biominerals.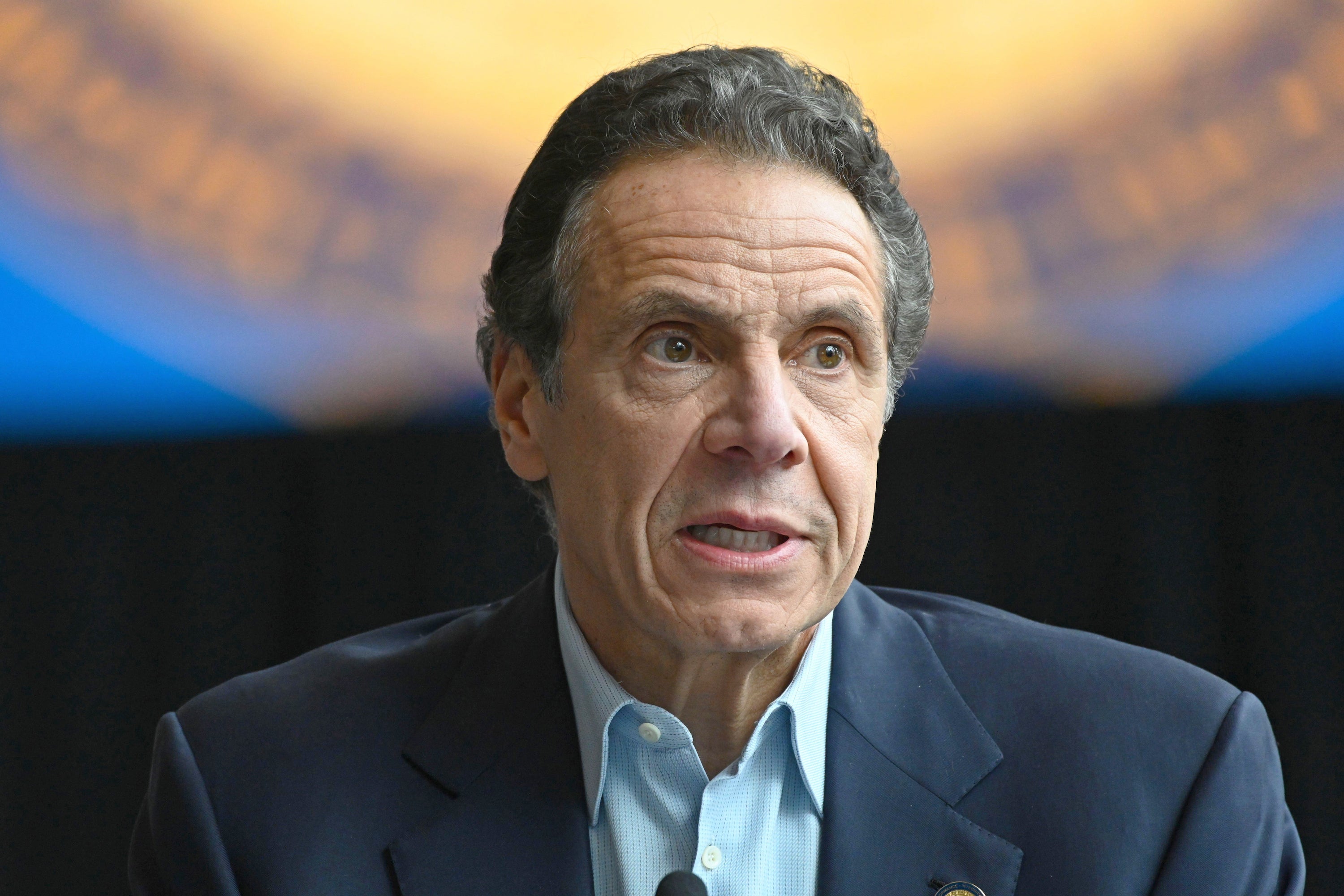 The sexual harassment charges are bad enough, but the man the media crowned "America's Governor" last year needlessly let thousands of New Yorkers die from COVID -- Read more on ScientificAmerican.com


Researchers used CRISPR, a genome-editing tool, to figure out the hidden roles of a developmental gene called WOX9. It usually induces flower branching in tomatoes and influences embryo growth in a plant related to broccoli. By tweaking the DNA in the gene's nearby promoter region, the researchers found WOX9 could induce flower branching in other species. These types of genetic manipulations provide new opportunities to improve crop traits while eliminating unwanted side effects.


Gender assumptions harm progress on climate adaption and resilience
Outdated assumptions around gender continue to hinder effective and fair policy making and action for climate mitigation and adaptation: women are innately caring and connected to the environment; women are a homogenous and vulnerable group; gender equality is a women's issue and; gender equality is a numbers game.


Ancient DNA reveals clues about how tuberculosis shaped the human immune system
A new study employing ancient human DNA reveals how tuberculosis has affected European populations over the past 2,000 years, specifically the impact that disease has had on the human genome. This work has implications for studying not only evolutionary genetics, but also how genetics can influence the immune system.


Secret of the famous Pazyryk carpet: Fermented wool is the answer
Why are the red, yellow, and blue colors used in the world's oldest knotted-pile carpet still so vivid and bright, even after almost two and a half thousand years? Researchers have now been able to uncover the secrets behind the so-called Pazyryk carpet using high-resolution x-ray fluorescence microscopy.


New insights into an ancient protein complex
Extensive collaboration between five VIB groups resulted in a better understanding of the machinery that plants use to regulate the protein composition of their outer membrane. This discovery enhances our basic knowledge of how the plasma membrane composition can be adapted based on external stimuli, an essential process for life on earth.


Field study shows icing can cost wind turbines up to 80% of power production
Researchers took their studies of wind-turbine icing out of the lab and into the field to learn how and where ice accumulates on rotating blades. They learned ice on the blades can reduce power production by up to 80%. The field experiments also validated their experimental findings, theories and predictions.


Volcanoes might light up the night sky of this planet
Until now, researchers have found no evidence of global tectonic activity on planets outside our solar system. Scientists have now found that the material inside planet LHS 3844b flows from one hemisphere to the other and could be responsible for numerous volcanic eruptions on one side of the planet.


Did woolly mammoths overlap with first humans in what is now New England?
Woolly mammoths may have walked the landscape at the same time as the earliest humans in what is now New England, according to a new study. Through the radiocarbon dating of a rib fragment from the Mount Holly mammoth from Mount Holly, Vt., the researchers learned that this mammoth existed approximately 12,800 years ago. This date may overlap with the arrival of the first humans in the Northeast, who are thought to have arrived around the same time.


Ghosts of past pesticide use can haunt organic farms for decades
Although the use of pesticides in agriculture is increasing, some farms have transitioned to organic practices and avoid applying them. But it's uncertain whether chemicals applied to land decades ago can continue to influence the soil's health after switching to organic management. Now, researchers have identified pesticide residues at 100 Swiss farms, including all the organic fields studied, with beneficial soil microbes' abundance negatively impacted by their occurrence.


Nature: New compound for male contraceptive pill
In a new article spells out an innovative strategy that has led to the discovery of a natural compound as a safe, effective and reversible male contraceptive agent in pre-clinical animal models. Despite tremendous efforts over the past decades, the progress in developing non-hormonal male contraceptives has been very limited.


Will climate change outpace species adaptation?
Many species might be left vulnerable in the face of climate change, unable to adapt their physiologies to respond to rapid global warming. According to a team of international researchers, species evolve heat tolerance more slowly than cold tolerance, and the level of heat they can adapt to has limits.